Since its launch back in 2020, Disney+ has taken the streaming world by storm, offering viewers worldwide a veritable feast of film and television. Marvel, Disney, Star Wars, Pixar - not to mention the horizon expanding arrival of Star at the House of Mouse - it's no exaggeration to say there really is something for everyone on the streamer. Here is a digital space where you can find animated elephants singing, follow the ultimate underdog tale of a plucky Welsh football club, and witness the terror of a literal, actual boogeyman all without switching apps.
But when you can journey to a galaxy far, far away with a Star Wars-y smorgasbord just as easily as you can marathon the entire Walt Disney Animation catalogue, devour the Marvel Cinematic Universe, or mainline Pixar's illustrious filmography, it can be hard to know what to watch next. And with the likes of Skeleton Crew, Echo, and Percy Jackson And The Lightning Thief all on the horizon, the streamer's showing no signs of slowing. But whether you think Super Paul Mullin is the MCU's latest Avenger or suspect the Purrgil sounds like some sort of catfish, don't sweat it - here at Empire and Pilot TV HQ we've compiled an exhaustive guide to everything you need to see on Disney+.
From feature films to snippy shorts, and from hyped new shows to eye-opening documentaries, right across the platform we've got you covered. Follow us as we help you get your streaming priorities in (no particular) order.
Haven't signed up to Disney+ yet? Head this way to join.
A Murder At The End Of The World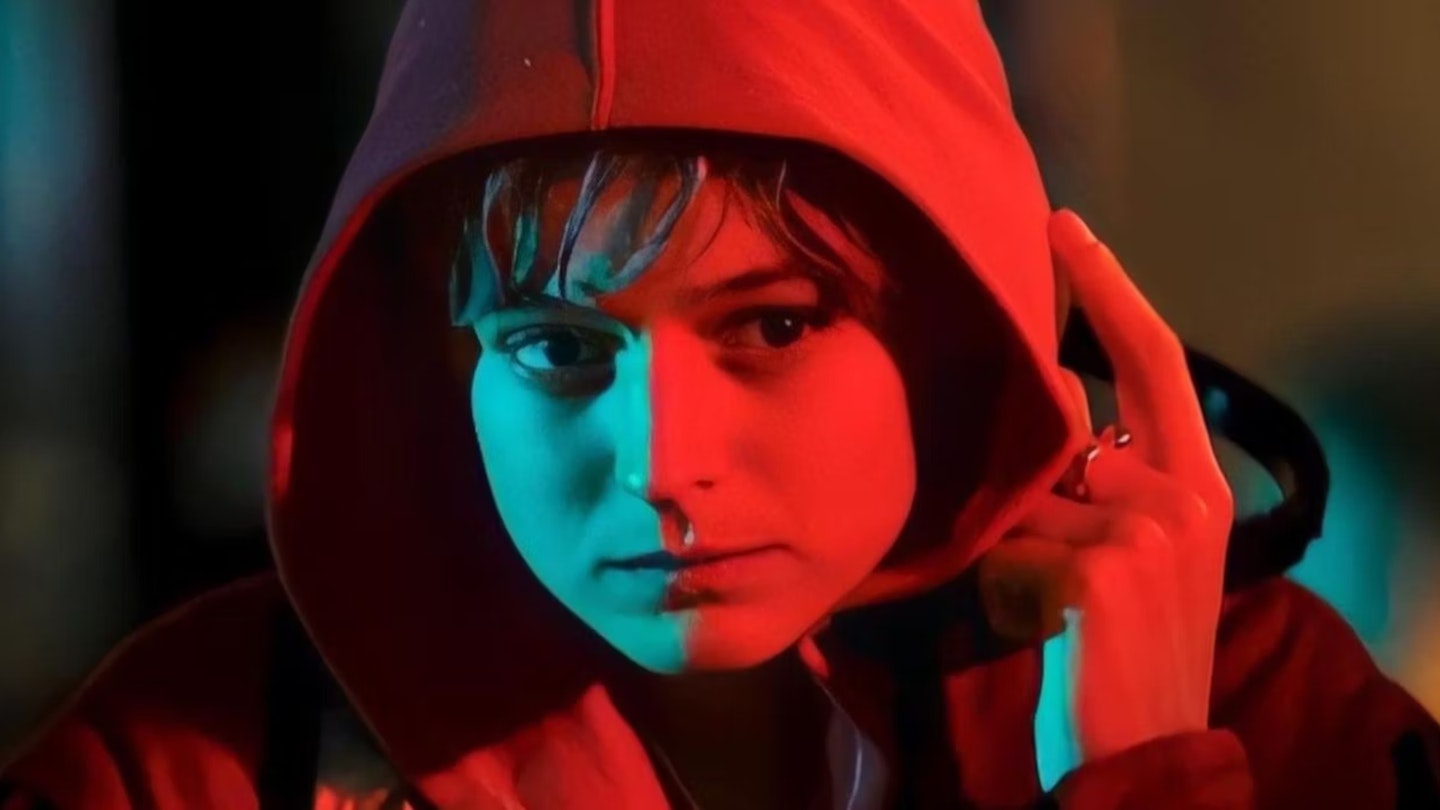 The Murder Mysterenaissance continues apace with A Murder At The End Of The World, a noodle-twisting new thriller from The OA creators Brit Marling and Zal Batmanglij. Emma Corrin brings a fizzing charisma to "Gen Z Sherlock Holmes" Darby Hart, a talented hacker and amateur sleuth who - alongside seven other guests - is invited to the remote Icelandic home of billionaire Andy Ronson (Clive Owen), only for one of them to wind up dead. Deliciously pulpy, neo-noirish flashback sequences reveal Darby's origins solving cold cases via Reddit with boyfriend Bill (Harris Dickinson), whilst in the present, Ronson's Ex Machina-esque retreat makes an eye-catching setting for Darby's gonzo detective work. Boasting a genuinely compelling central mystery, a game ensemble, and timely commentaries on our world today (AI, the climate crisis, the ills of extreme wealth), Marling/Batmanglij's latest is another banger.
Read the Empire review here.
The Boogeyman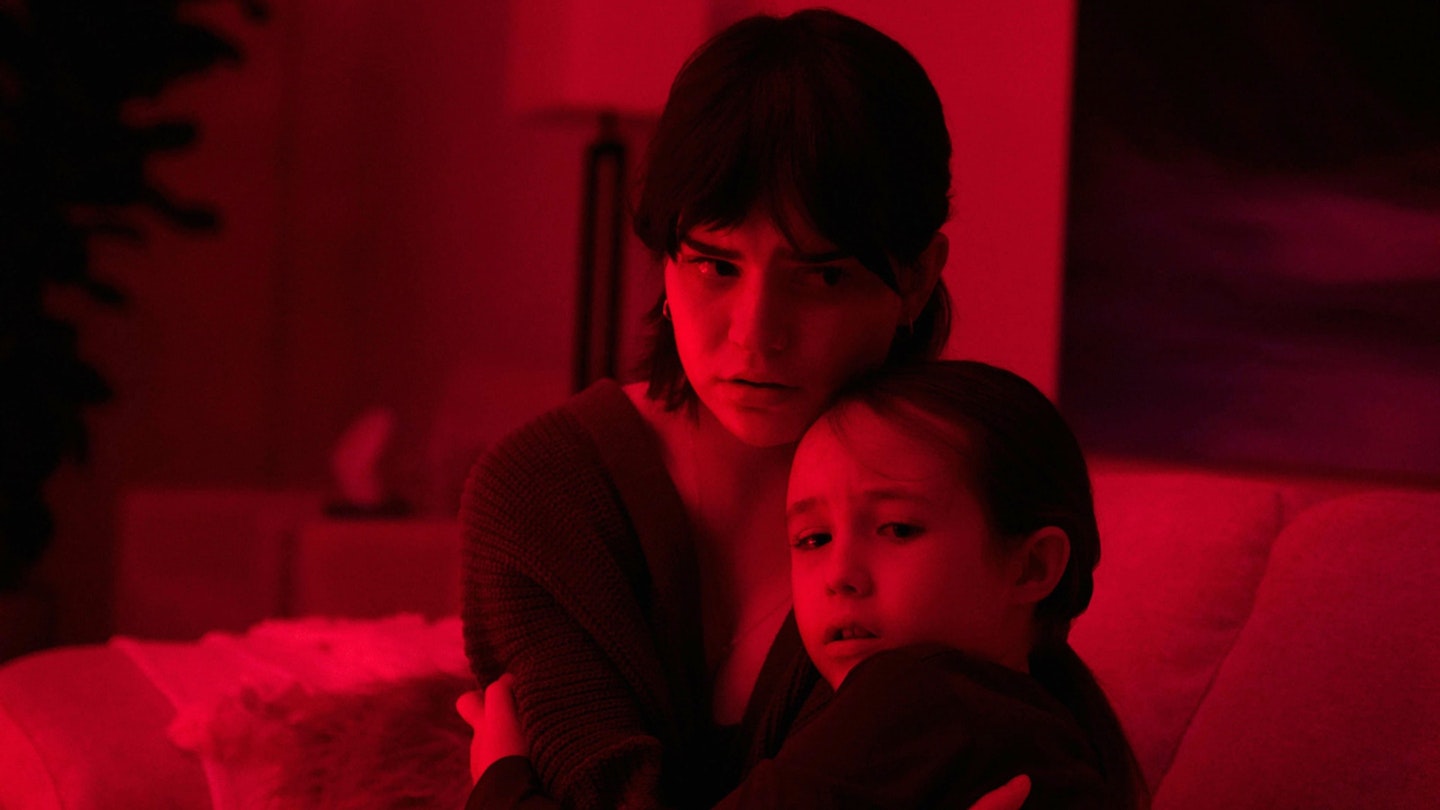 Rob Savage foregoes the found footage horror of Host and DASHCAM in favour of more traditional terror tactics with Stephen King short story adaptation The Boogeyman. Penned by A Quiet Place scribes Scott Beck and Bryan Woods, Savage's film takes King's quintessential monster-in-the-closet tale - a sort of evil Monsters, Inc. - and turns it into a visceral succession of properly disturbing jumpscares. There are some 'elevated horror' gracenotes, musings on loss and adolescent isolation as our protagonists Sadie (Sophie Thatcher) and Sawyer (Vivien Lyra Blair) wrestle with grief - and the literal boogeyman. But make no mistake, this is an old-school shocker through and through, and a successful one at that. The titular kiddie killer is such a visceral avatar of primordial fear that you may never turn off your lights again.
Read the Empire review here.
Ahsoka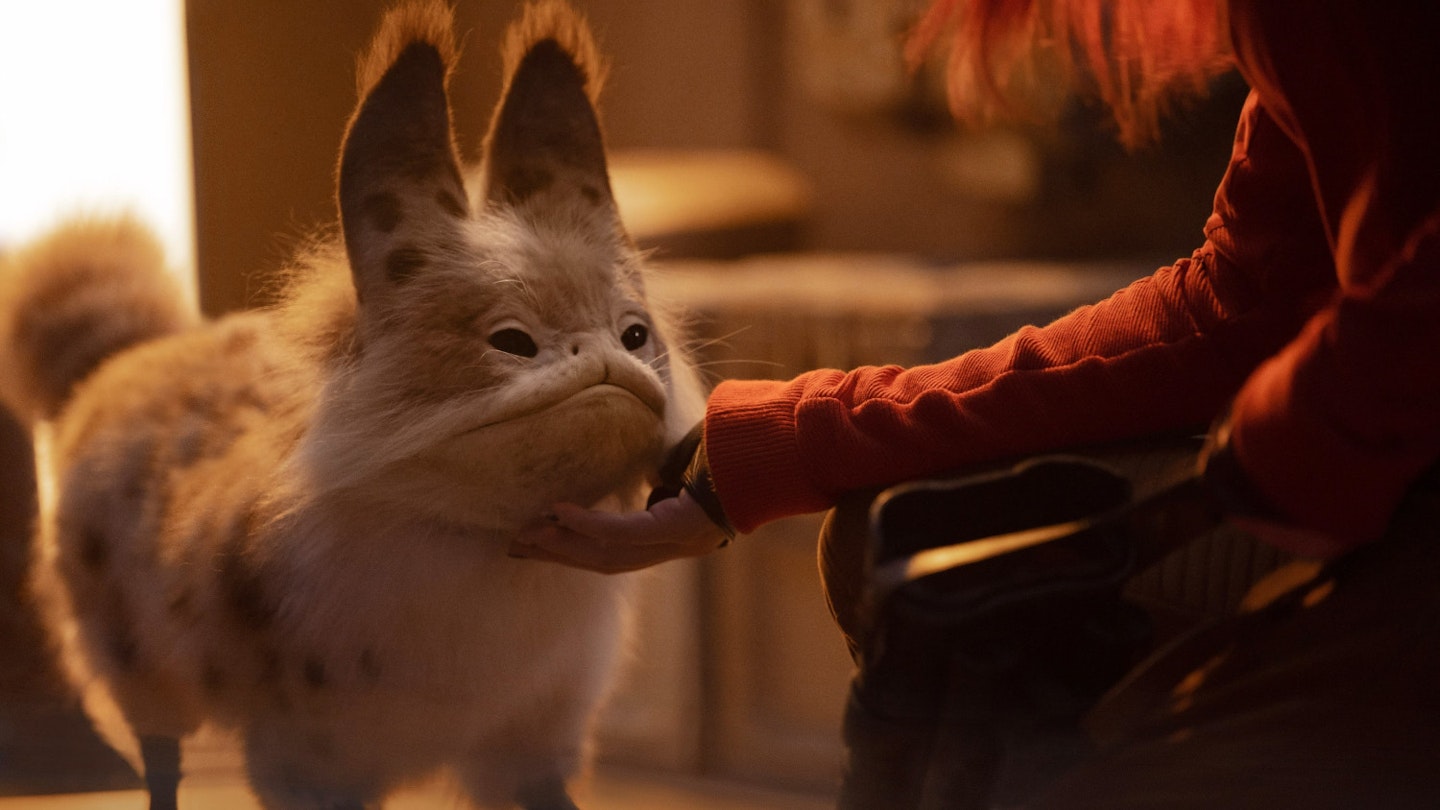 Whilst Andor revolutionised the Star Wars galaxy with its gritty, mature exploration of the banality of evil within the Galactic Empire, Dave Filoni's Ahsoka amplifies the saga's spiritual frequency. Set in the aftermath of the Empire's collapse, this series focuses on Clone Wars, Rebels, and Mandoverse fan-favourite Ahsoka Tano (Rosario Dawson) as she tracks down missing pal Ezra Bridger (Eman Esfandi) and Imperial menace Grand Admiral Thrawn (Lars Mikkelsen). Featuring the returns of hyperspace-traveling space-whales the Purrgil and actual Anakin Skywalker, Hayden Christensen, alongside all sorts of mythic artefacts, wild witchcraft, and galaxy-reshaping revelations - this is peak Star Wars. It's also the show that gives us one of 2023's great performances, in the shape of the late, great Ray Stevenson as ronin-like ex-Jedi Baylan Skoll. Plus, y'know, Loth-cats!
Read the Empire review here.
American Born Chinese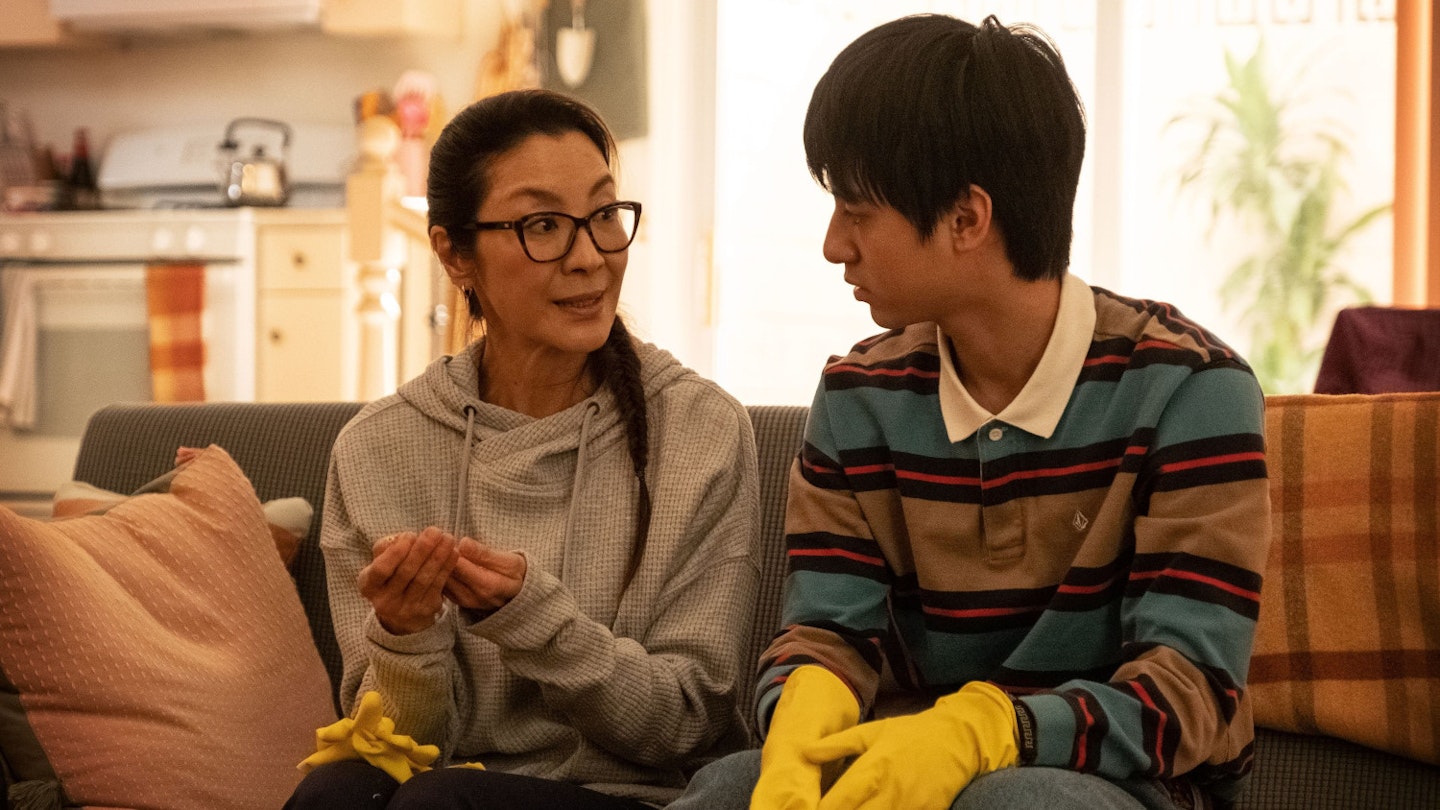 Oscar-winning Everything Everywhere All At Once alumni Ke Huy Quan and Michelle Yeoh team up with Shang Chi director Destin Daniel Cretton in American Born Chinese, a genre-mashing action comedy based on Gene Luen Yang's brilliant 2006 graphic novel. The show revolves around Asian American teen Jin Wang (Ben Wang), whose struggles to balance his school and home life are taken to a whole new level when he befriends a new Taiwanese student and suddenly finds himself embroiled in an existential battle with Chinese mythological gods. Eye-popping wushu and 'wire-fu' spectacle, a heartfelt commentary on the immigrant experience, and an empowering 'anyone can be a hero' message mean that Cretton's series does indeed offer a great many things, in several places, quite often at the same time.
Read the Empire review here.
A Small Light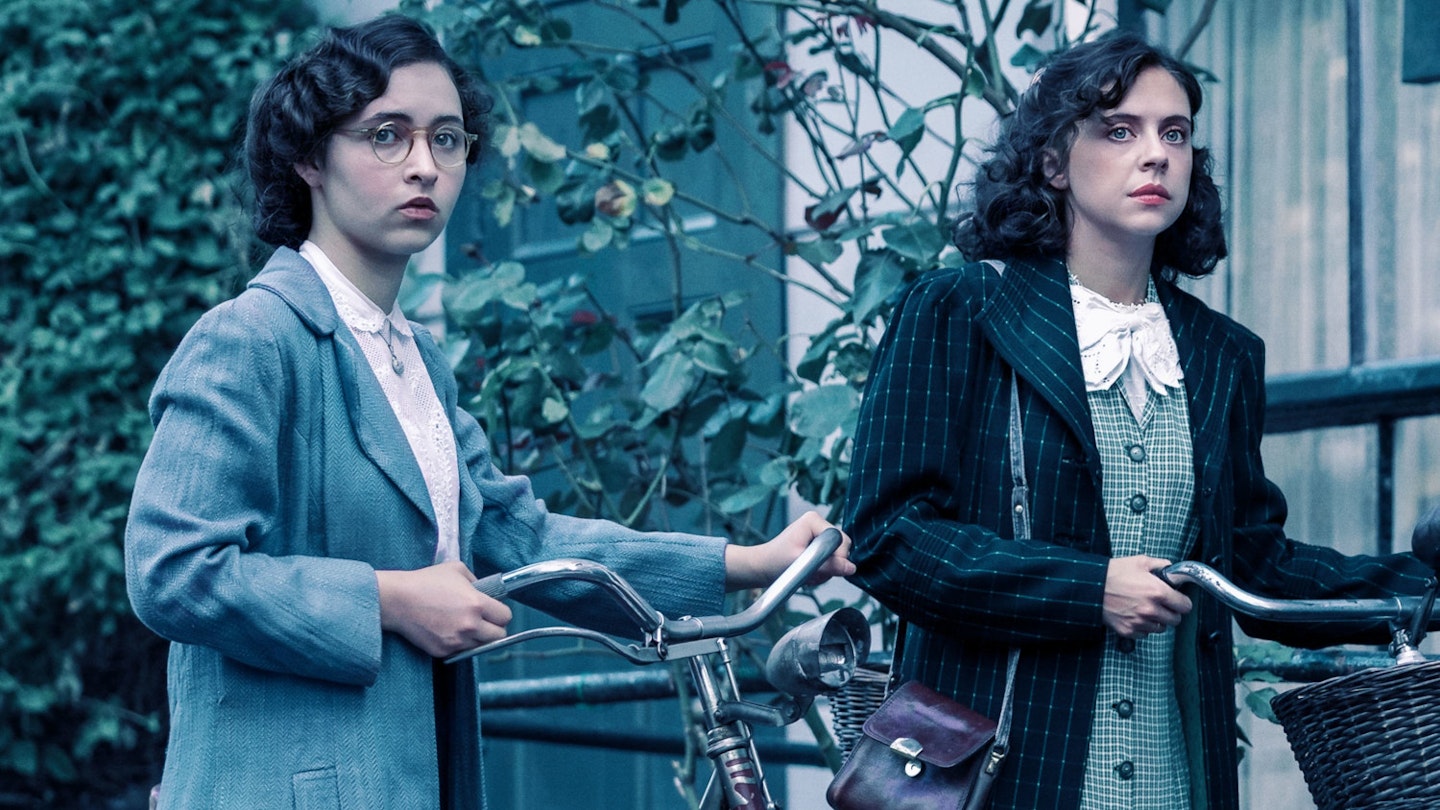 Anne Frank and her family's remarkable story has been subject to several big and small screen retellings over the years. Prestige eight-part limited series A Small Light however boldly reframes the Franks' story for a new generation, focusing instead on Miep Gies, the young secretary who - alongside husband Jan - risked her life to protect and hide the family for two years. The Morning Show's Bel Powley shines here as the feisty teenaged Miep, whose progressive worldview is mirrored in the script's distinctly modern sensibility. Elsewhere. Joe Cole, Liev Schreiber, and Andy Nyman all provide strong support in telling this extraordinary true tale of a woman who met fascism with ferocious courage and moral conviction. As the real-life Gies once famously said, "Even an ordinary secretary or a housewife or a teenager can, in their own way, turn on a small light in a dark room." This classily constructed series keeps both the Gies and Frank families' light shining.
Howard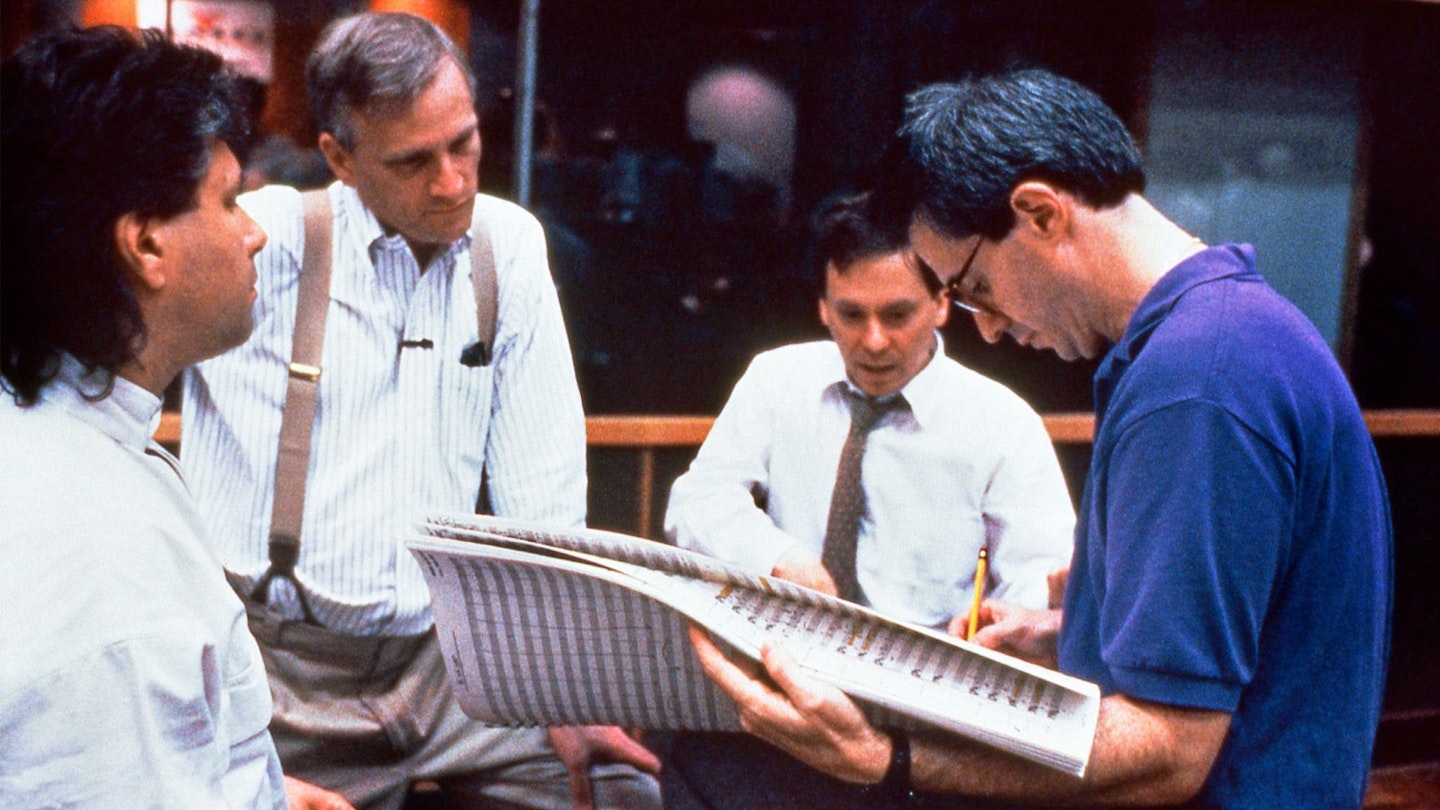 It's no coincidence that the arrival of lyricist Howard Ashman at Disney heralded the dawn of the studio's Renaissance era. Ashman - alongside writing partner Alan Menken - transformed the House of Mouse's fortunes with their Oscar-winning music for The Little Mermaid and Beauty & The Beast, contributing classics "Friend Like Me", "Prince Ali", and "Arabian Nights" to Aladdin before tragically, prematurely dying of AIDS in 1991. Waking Sleeping Beauty filmmaker Don Hahn's documentary, simply entitled Howard, uses delicately chosen archival footage, meticulously organised and intercut, to create a fitting tribute to an artistic luminary, a musical genius, and an incredibly bold and brave man. From Ashman's childhood musical inventions for his younger sister, to his establishment of the now-quintessential Disney "I Want" song and dogged perfectionism, to his mounting awareness of his own (im)mortality, Hahn leaves no stone unturned. Tissues are advisable.
Star Wars: Visions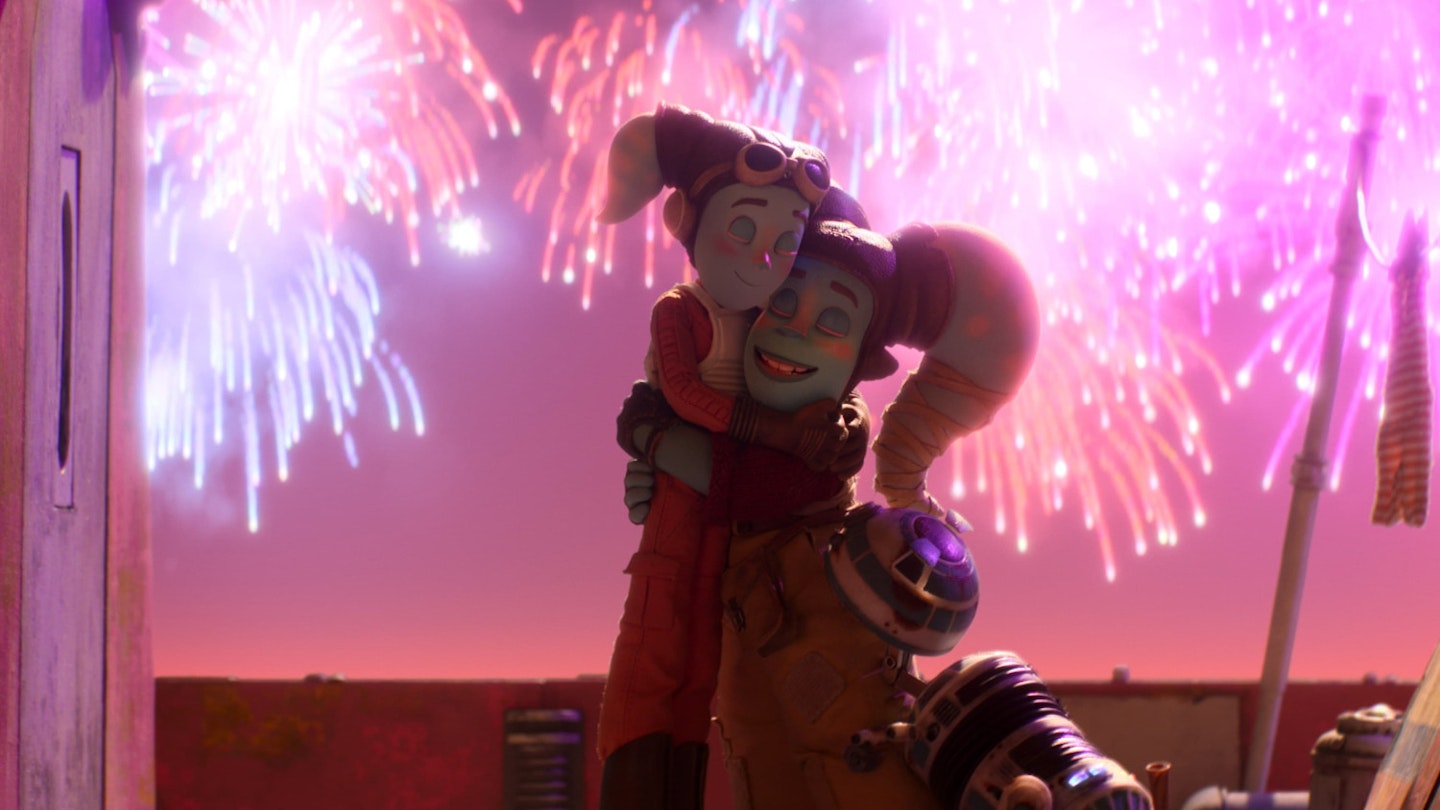 A jaw-slackening showcase of the brightest and best talents in the world of anime and Japanese animation, anthology series Star Wars: Visions offers viewers a kaleidoscopic take on the world George Lucas created. Cybernetic Jedi, lightsaber wielding ronin, and intergalactic rockbands headlined the visually striking, anime-centric first run of episodes, which was so well received by fans and critics alike an even more expansive second volume was greenlit almost straight away. Highlights of Volume 2's spacebound short stories include Cartoon Saloon's haunting Star Warsified folktale Screecher's Reach, and the incredibly heartwarming I Am Your Mother, which sees Chicken Run maestros Aardman Animations bring together two of our favourite things - podracing and claymation. *Little Anakin voice* Yippee!
Read the Empire review here.
Moon Knight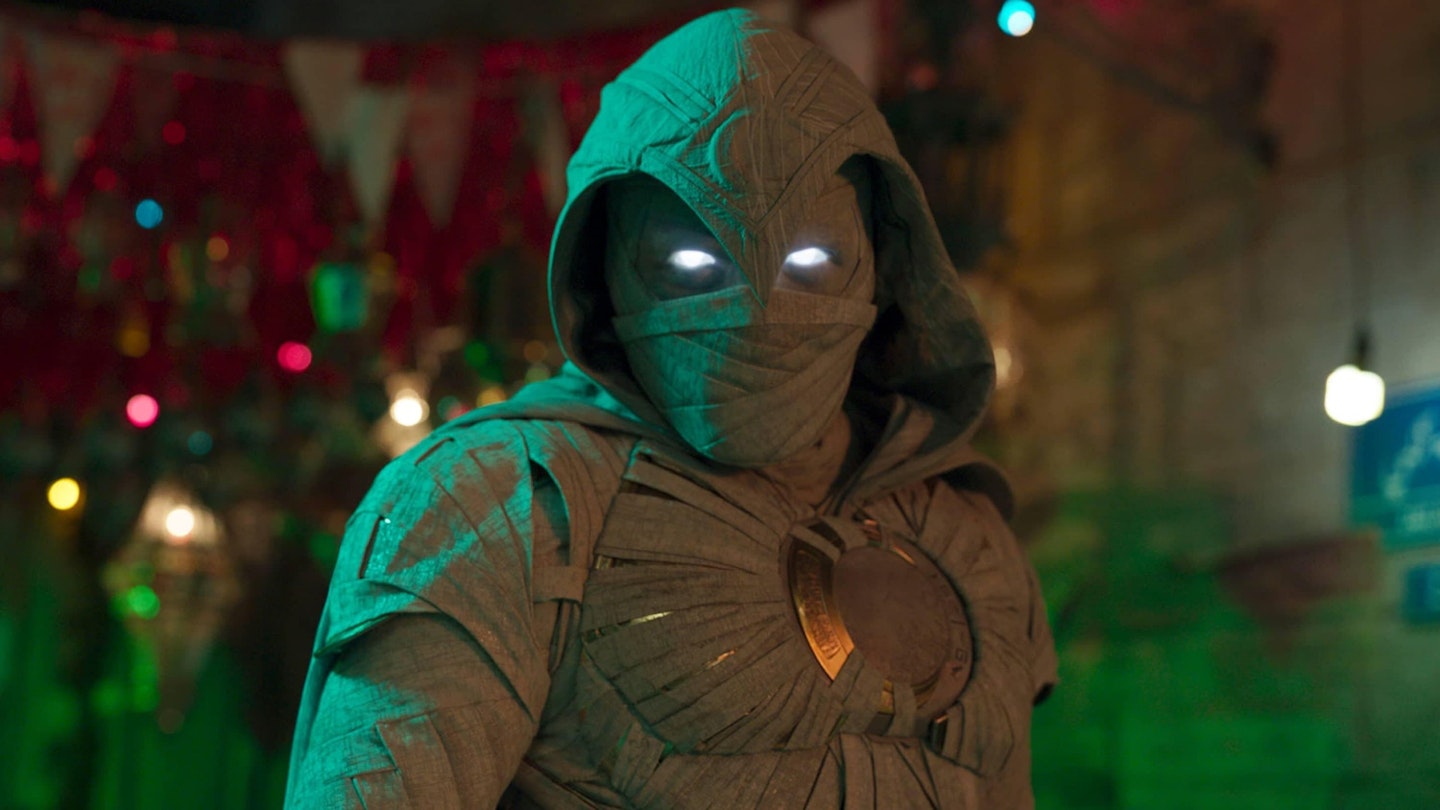 Ahead of starring in Marvel's Moon Knight, Oscar Isaac told Empire that he wanted to use the experience to do something "really fucking nutty." And really fucking nutty he did do. In the show, a magnetic Isaac plays bumbling museum gift-shop worker Steven Grant, whose sleeping problems - waking up in strange places, weird visions of a mummy-looking apparition, encounters with a bird-skulled, F. Murray Abraham voiced Egyptian God - have escalated to the point where he can't tell the difference between his waking life… and dreeeeeams. Well, whaddayaknow? Turns out his dreams aren't really dreams. Steven's actually suffering from dissociative personality disorder and is an alter of Marc Spector, a highly-skilled merc who's adopted the Moon Knight mantle to serve vengeance for Khonshu (the Abrahams-Bird-God) - as you do. Throw in an even more dangerous alter, Jake Lockley, and Ethan Hawke as a mass-murderous cult-leader serving his own effed-up deity, and you've got yourself a chucklesome chiller-cum-psychological thriller - with added Egyptology! What's not to love?
Read the Empire review here.
Ms. Marvel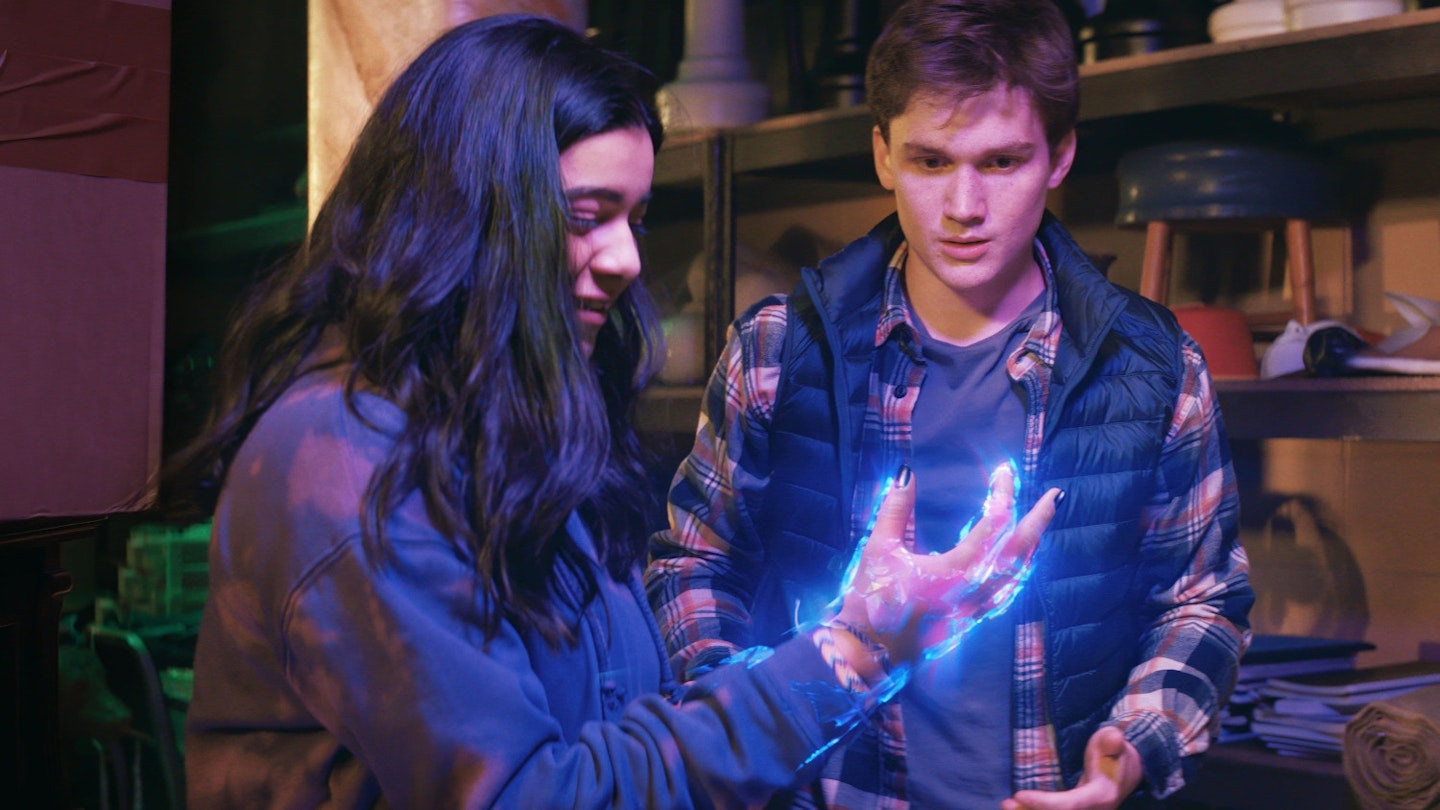 With hotly anticipated MCU team-up The Marvels' arrival fast approaching, now's as good a time as any to get yourself acquainted with the Marvel Studios' first Muslim superhero, Kamala Khan - AKA Ms. Marvel. Real-life superhero obsessive Iman Vellani is a revelation here as the titular teen heroine, a superhero obsessive herself who - unlike Vellani (as far as we know!) - unlocks her own set of superpowers when she's gifted a mysterious cosmic bangle. A far breezier, lower stakes affair for the most part than the likes of Moon Knight or the more recent - and let's face it, more dull - Secret Invasion, Ms. Marvel is a great entry point for franchise newcomers, introducing an all-new hero who's a total breath of fresh air. The show's fifth episode - which boldly confronts the profound trauma of India's Partition in 1947 - is one of the very best the streamer has produced to date across all its franchises.
Read the Empire review here.
Obi-Wan Kenobi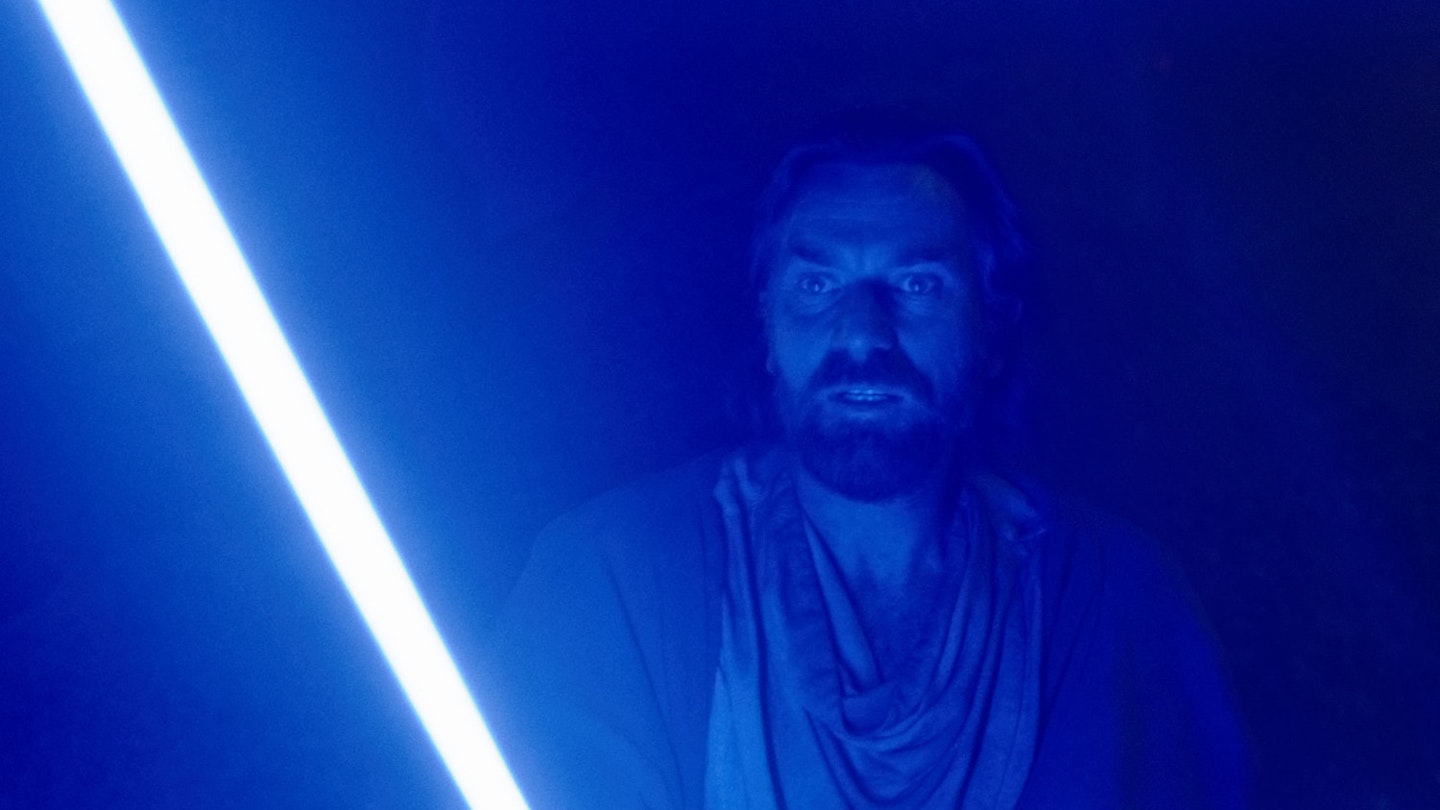 With the Star Wars Prequel Trilogy reappraisal train gathering steam (all aboard!), Ewan McGregor and Hayden Christensen make welcome - and winning - returns in Obi-Wan Kenobi. Set a decade after Revenge Of The Sith's, err, heated climax, the series follows McGregor's Obi-Wan as he's drawn out of hiding on Tatooine - first by the arrival of the Jedi-hunting Grand Inquisitor (Rupert Friend) and accomplice Reva (Moses Ingram), then by a call from Bail Organa (Jimmy Smits), whose adoptive daughter Leia (Vivien Lyra Blair) needs help. As a reluctant Kenobi and recalcitrant Leia traverse Galactic dustbowls and Syd Mead-esque neo-noir cities together, the show aesthetically and narratively gives the Prequels and Original Trilogy some much appreciated new connective tissue. Throughout, the prospect of a showdown between Obi-Wan and Darth Vader looms large, and when it does arrive - an emotionally charged, lightsaber-lit duel in the dead of night between two same-but-differently broken men - McGregor and Christensen roll back the years in spectacular fashion. Minor canon chronology quibbles aside, this is fan service done right.
Read the Empire review here.
Avatar: The Way of Water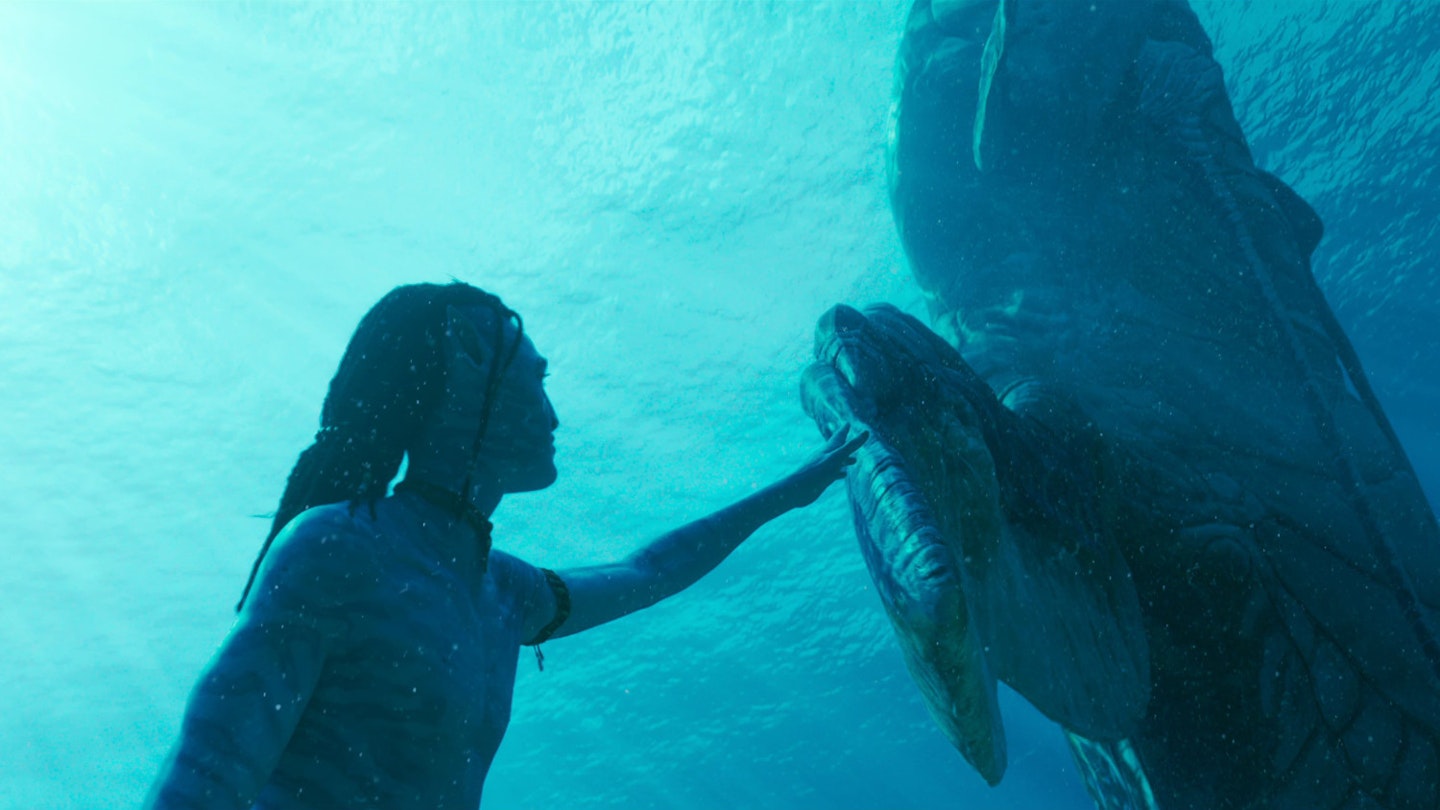 How exactly do you follow up making the biggest film of all-time? Just ask James Cameron - he'll give you a $2 billion answer. Silencing the sceptics' cries that the *checks notes* $2.9 billion grossing, theme park spawning, technologically revolutionary Avatar had "no cultural footprint",  Cameron's subaqueous sequel Avatar: The Way Of Water is a spectacle quite unlike any other. Our return to Pandora sees Sully (Sam Worthington), Neytiri (Zoe Saldana), and their young family relocating to the watery world of the Metkayina and preparing for war when the sky people (ie, humans), led by a newly Avatarred up Col. Quaritch (Stephen Lang), return to colonise the moon planet. Boasting breathtaking new underwater 3D tech and an epic three hour runtime, Cameron combines awe-inspiring visuals and Lord Of The Rings scale world-building to craft a story that's even more action packed, ecologically urgent, and madly ambitious than its progenitor. We Payakan't wait for Avatar 3 and the return of the series' true villain, Mick Scoresby! He's got quotas to meet, you know?
Read the Empire review here.
Peter Pan & Wendy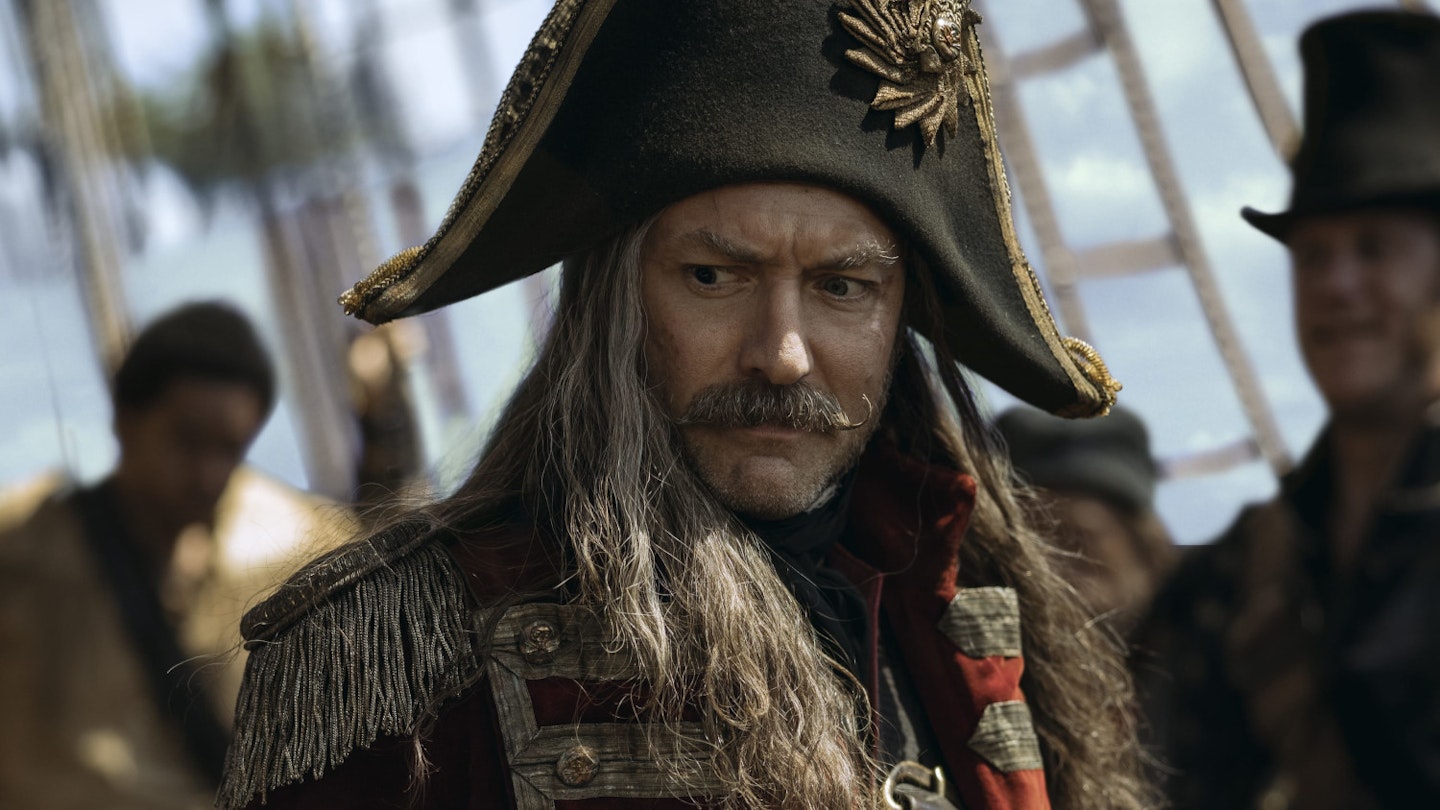 Having made such tender ruminations on the passage of time, mortality, and loneliness as Ain't Them Bodies Saints, A Ghost Story, and The Green Knight, David Lowery - who has made Disney magic once before with the criminally underrated live-action Pete's Dragon - is an inspired choice of helmsman for Peter Pan & Wendy. Sumptuously shot and scored, Lowery's film is far more interested in exploring the melancholy and strangeness of J.M. Barrie's original tale than merely rehashing Disney's 1953 animated classic. As such, we get a slightly more mature Wendy (Ever Anderson), adrenalised by an acute sense of oncoming adulthood; Peter (Alexander Molony) is no longer the boy who never grew up, but the man-child who won't grow; and Hook (Jude Law) isn't the moustache-twirling villain of yore, instead heartbreakingly portrayed as a child trapped in a man's body, playing at being a pirate just so he can spend time with the only person who ever made him feel young. Another Lowery modern classic, then.
Read the Empire review here.
Summer of Soul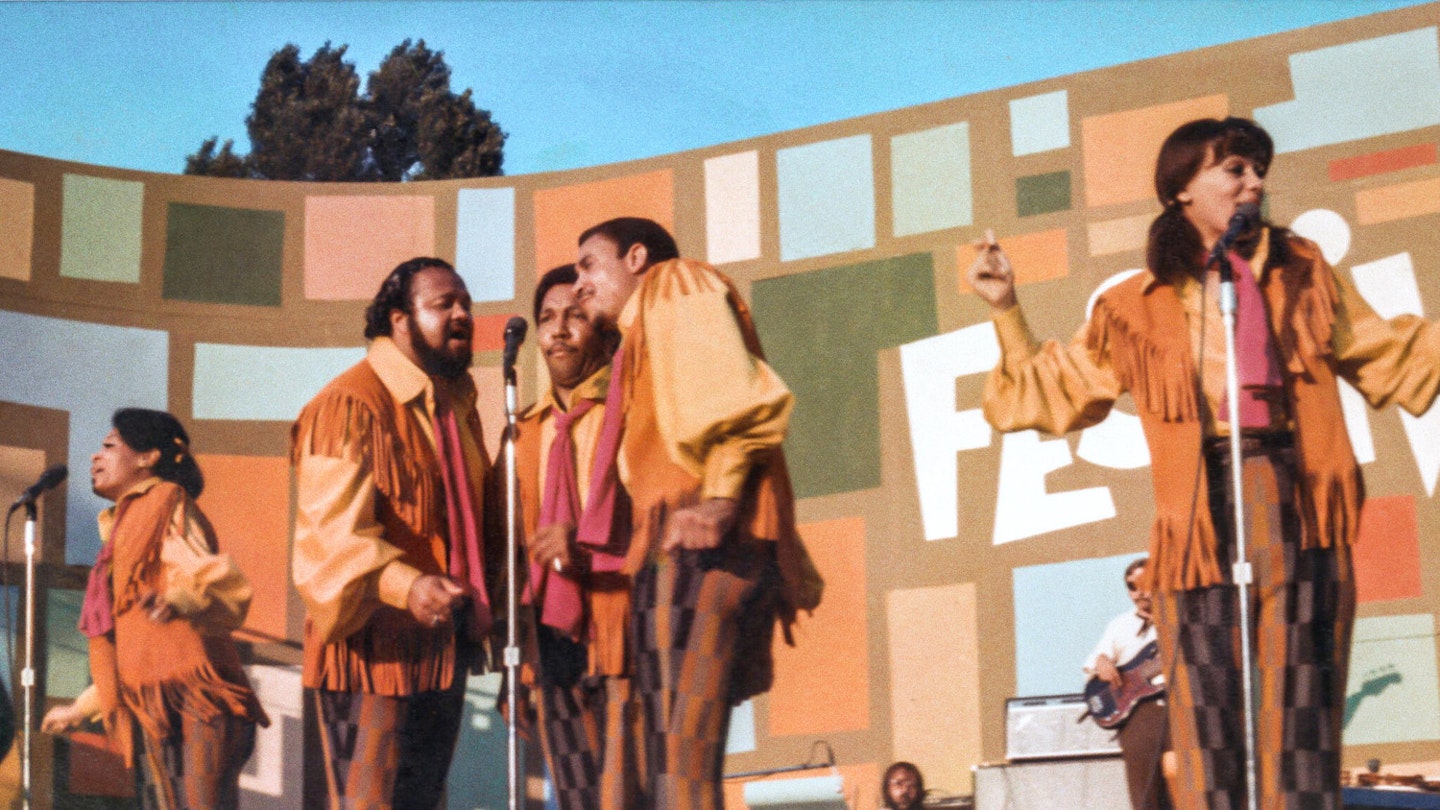 Ahmir "Questlove" Thompson's electrifying directorial debut, Summer of Soul, must surely rank among the greatest concert films of all time. Restoring 1969's Harlem Cultural Festival to its rightful place as a cultural moment every bit as historic as Woodstock, Questlove unearths scintillating footage of performances literally buried in a basement for over half a century - B.B King! Nina Simone! Stevie Wonder! - and presents them in all their crowd-swaying, soul-shaking glory. A euphoric act of cultural reclamation and excavation, Questlove's film smoothly tunes into the frequency of 'The Black Woodstock', an event that saw 300,000 Black people congregate to celebrate their culture's roots and beauty under a scorching midsummer sun, and then kicks the experience into overdrive. The result is nothing short of rapturous.
Read the Empire review here.
Rye Lane
As much a paean to Peckham and South London as to serendipity, romance, and the musical stylings of Salt'n'Pepa, first-time filmmaker Raine Allen-Miller's super slick rom-com Rye Lane is an instant classic in a genre that has long since felt like a dying art. David Jonsson and Vivian Oparah share incredible chemistry as Dom and Yas, two unexpectedly up-on-their-luck young adults reeling from messy break-ups. As the duo talk and traverse a London that has rarely felt so alive or so real on the big screen, a sensual, sensory, supremely romantic story that encourages you to seize the day and make leaps of faith takes shape. Visually poppy from start to finish and shot through with wickedly witty and emotionally raw observations on the difficulties of finding connection in the modern world, you'll want to revisit Rye Lane time and time again. And *THAT* cameo? 10 out of 10. No notes.
Read the Empire review here.
Fire Of Love
Sara Dosa's Fire Of Love sits alongside Werner Herzog's The Fire Within as one of two entrancing documentaries released last year about husband and wife duo Maurice and Katia Krafft, the famous French volcanologists who dedicated their lives to chasing eruptions and documenting our world's wonders. Remarkably, the Kraffts captured their experiences, discoveries, and love for one another on gorgeous 16mm film, and it is this extraordinary footage alonsgide Miranda July's ASMR-like narration that acts as the core of Dosa's doc. Most profound perhaps is the parallel Dosa draws between love and volcanoes, poetically observing the Kraffts' romance and the object of their shared obsession as beautiful, dangerous, almost unfathomable forces of nature whose eruptions reshape and bring us closer to this Earth. Also, alternative title suggestion - Whole Lotta Lava. Just us? Okay… okay.
Read the Empire review here.
Pretty Baby: Brooke Shields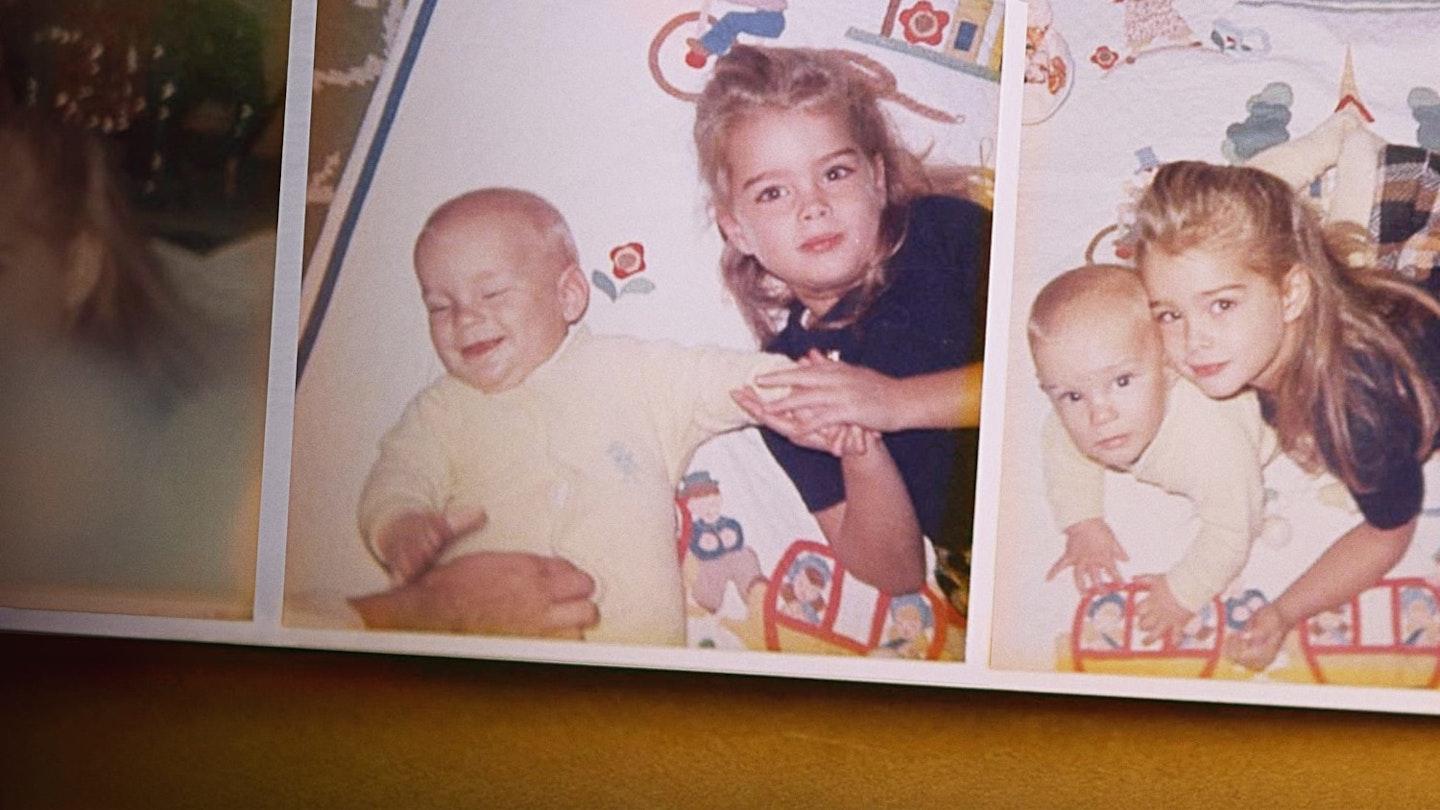 Part fascinating documentary about child star turned multi-hyphenate icon Brooke Shields, part excoriating exposé of an industry, a media, and a society that enables and propagates the simultaneous sexualisation of young girls and infantilisation of grown women, Pretty Baby: Brooke Shields makes for uncomfortable but necessary viewing. The power of Lana Wilson's work here is in the way she takes Shields' personal story - of being subject to the camera's glare from birth, of having her bodily autonomy stripped from her by powerful men, of being treated like an object and judged for daring to dream bigger - and amplifies its universal resonances with society today. There is a silver lining to be found though as we see how Shields reclaimed her narrative, and seeing the empowered, confident, headstrong daughters she's raised gives you hope for the future yet.
Bluey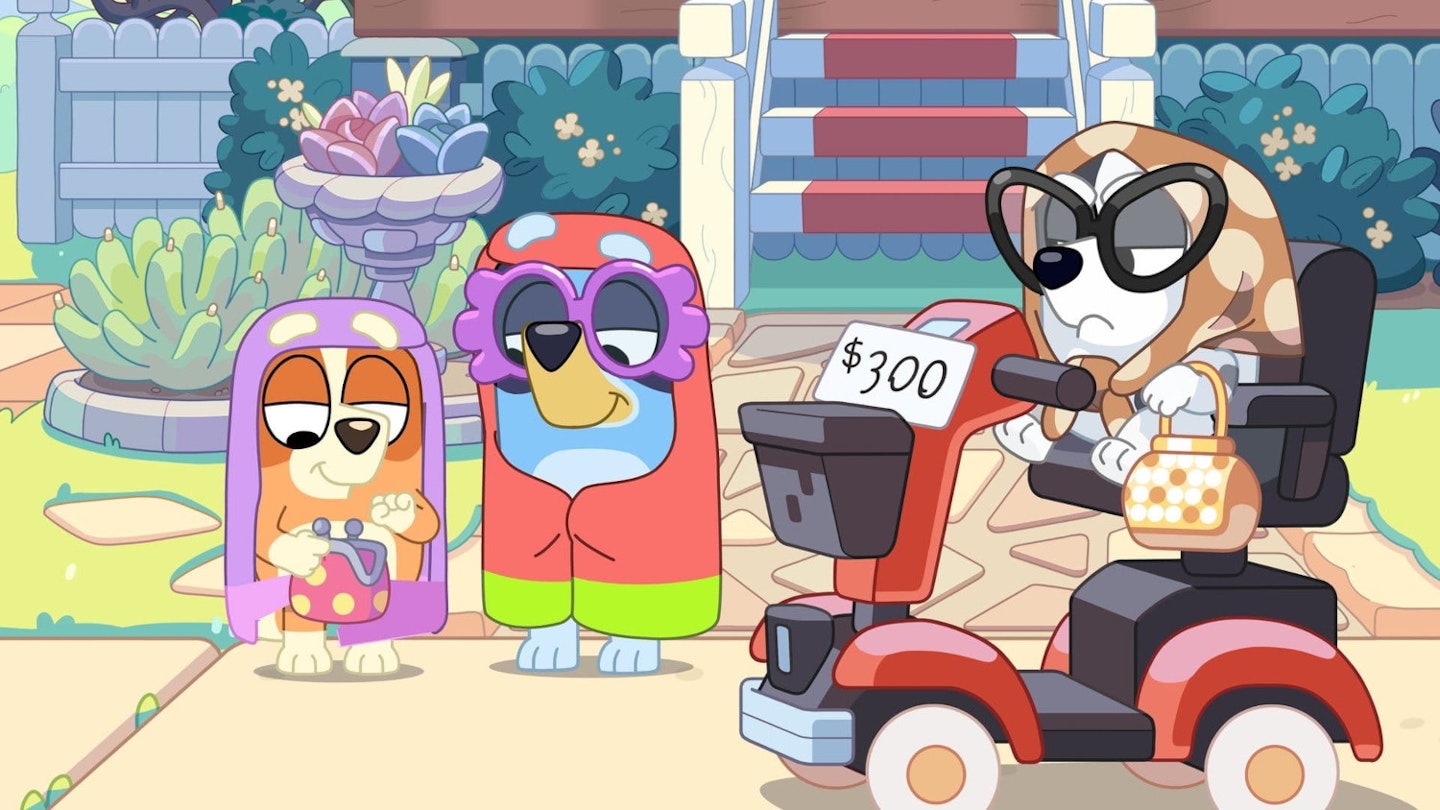 "An Australian animated children's TV show about a family of anthropomorphised Blue Heelers? On a list of the best things to watch? Empire, have you gone mad?!" we hear you cry. But what if we told you that Bluey, which recently stormed the Nielsen ratings to become the second most viewed show in the world, is in fact a gorgeously animated, gloriously meta, wickedly funny, and surprisingly profound piece of television that makes for incredibly therapeutic viewing and has revolutionised parenthood for millions the world over? Because that's exactly what this series, which follows the bite-sized adventures of Bandit, Chili, and their daughters Bluey and Bingo, is. If you're not entirely convinced, just go and watch Pixarian intergalactic odyssey Sleepytime, one of the all-time great episodes of, well, anything. We'll be here with the Kleenex when you've recovered. "I have to go. I'm a big girl now." Ah, biscuits!
Fleishman Is In Trouble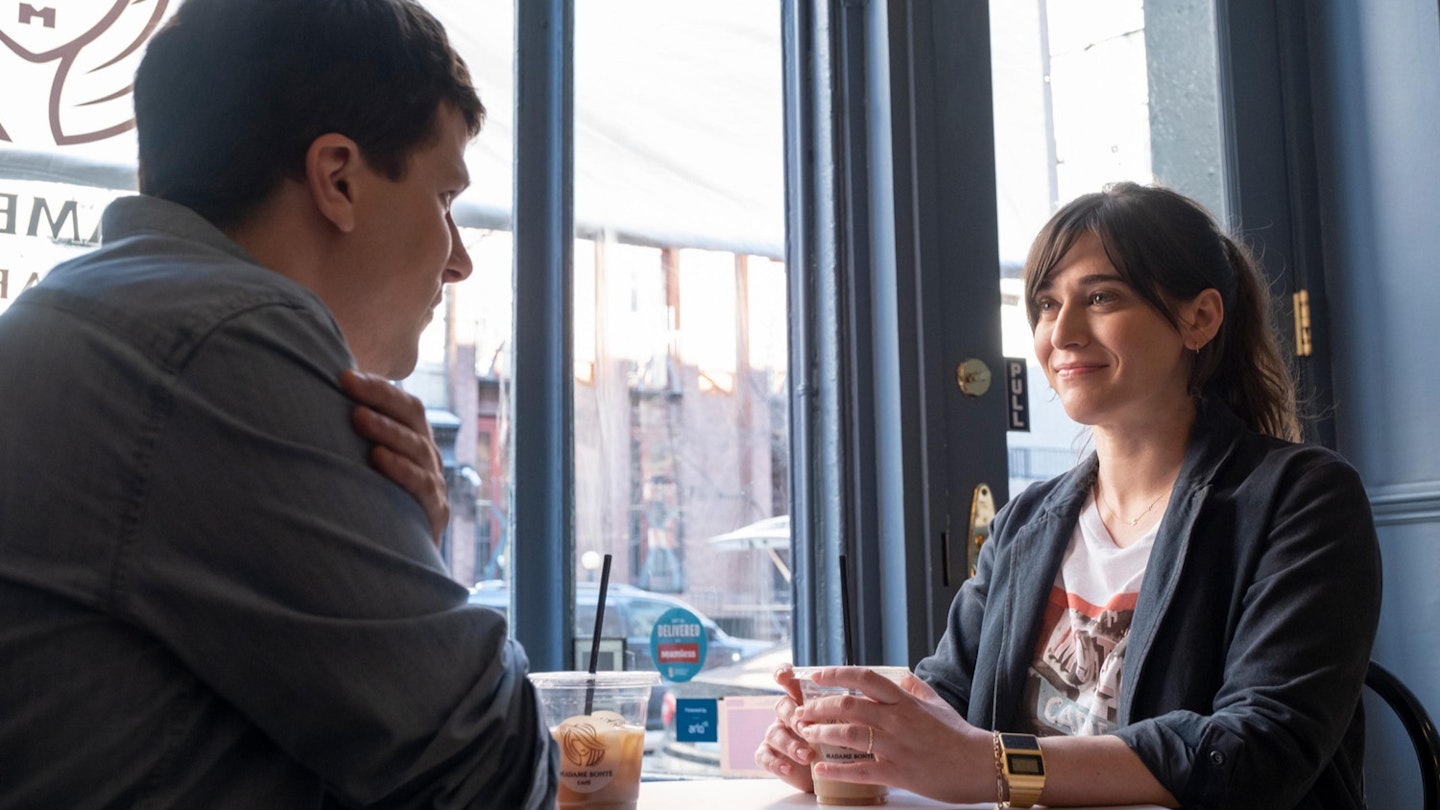 Jesse Eisenberg is divorced doctor and father Richard Fleishman in the explanatorily titled Fleishman Is In Trouble, which Taffy Brodesser-Akner adapts here from her own best-selling book. Catching Fleishman just as he's trying to start anew and reconnect with old buddies Libby (Lizzy Caplan) and Seth (Adam Brody), the series throws a spanner in the works in the shape of his ex-wife Rachel (Claire Danes), who drops their kids off with Richard one morning before suddenly dropping off-grid. As the threads of Rachel's disappearance are pulled together, an emotionally piercing exploration of middle age, the roads not taken, and what "normal" even means in relationships today is undertaken. Thanks to Brodesser-Akner's nuanced screenplay and a trifecta of tremendous performances from Eisenberg, Caplan, and Danes, the series manages to create an introspective space for you to reflect on your own life as much as it invests you in its characters'. Existential crises for everyone - yay!
Read the Empire review here.
Welcome To Wrexham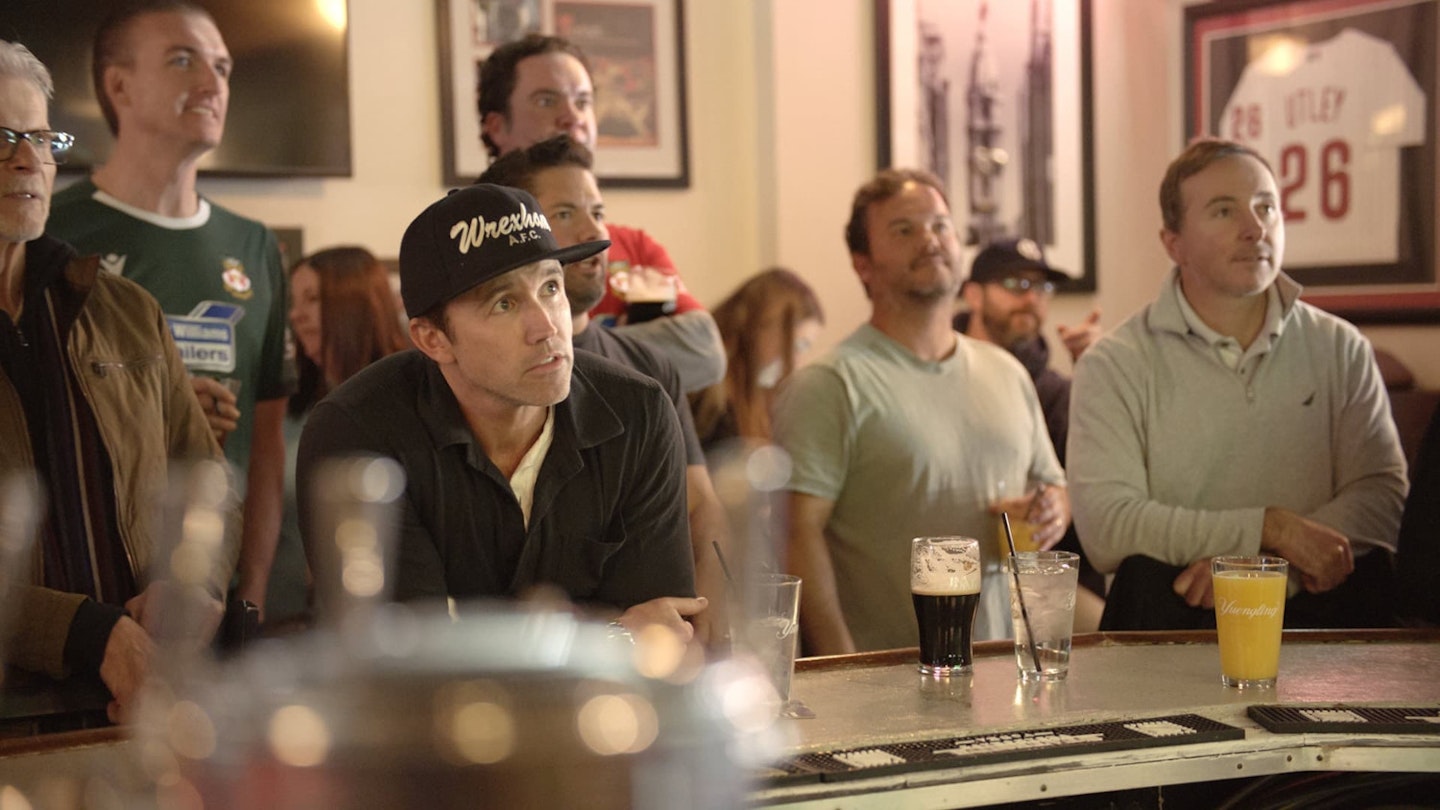 The acquisition of Welsh non-league football club Wrexham A.F.C - the third oldest team in professional football - by Hollywood superstars Ryan Reynolds and Rob McElhenney is one of sports' great fairytales. Fly-on-the-wall docuseries Welcome To Wrexham follows Rob and Ryan''s journey as they purchase the club and set about guiding the Red Dragons back to the English Football League. Much like Ted Lasso, this is a football show that's not really about football. Rather, this is a story about Reynolds and McElhenney's burgeoning love affair with Wales, the importance of having dreams, and what Wrexham means both to its fans and to the town's wider working-class community. And if you think the first run of episodes is gripping, then feast your eyes on the recently released second season. It's quite possibly the best blockbuster sequel since Terminator 2.
Only Murders In The Building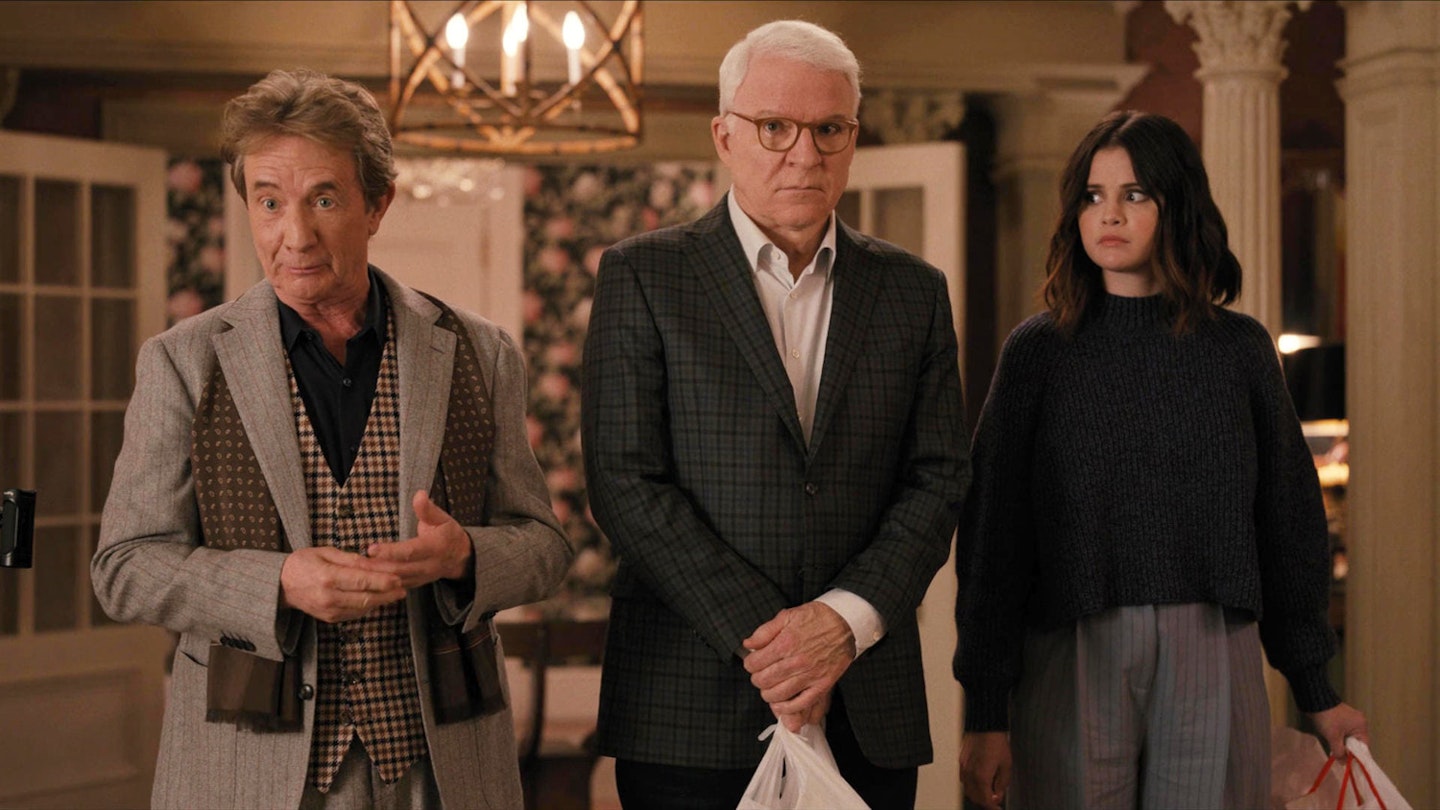 A real highlight of the recent Murder Mysterenaissance, Only Murders In The Building sees comedy duo Steve Martin and Martin Short star alongside Selena Gomez as a trio of true crime obsessives who become podcasting pals - and amateur sleuths - when a body turns up in their New York apartment building. Unapologetically goofy in its combination of vaudevillesque bits of theatrical farce and "How do you do, fellow kids?" type intergenerational banter, the series has won a devoted following thanks to its prestige gloss and its mercurial leading trio's commitment to the bit. With the third season adding none other than Paul Rudd (!) and Meryl Streep (!!) to the line-up, this killer comedy continues to go from strength to strength as The Arconia's body count piles up.
Read the Empire review of Season 3 here.
The Dropout
Amanda Seyfried is astonishing as Silicon Valley shyster Elizabeth Holmes - once lauded as the world's youngest self-made billionaire - in scandalous true-life drama The Dropout. Following Holmes' journey from ambitious Ivy League dropout to creator of 'revolutionary' med-tech company Theranos and all the way to being the architect of the $9 billion business' demise. Far from being a villain origin story, despite how Holmes' story both here and in real life eventually leads, this is instead a nuanced take on a fiercely intelligent woman whose determination to prove herself ultimately became her undoing.
Read the Empire review here.
Prey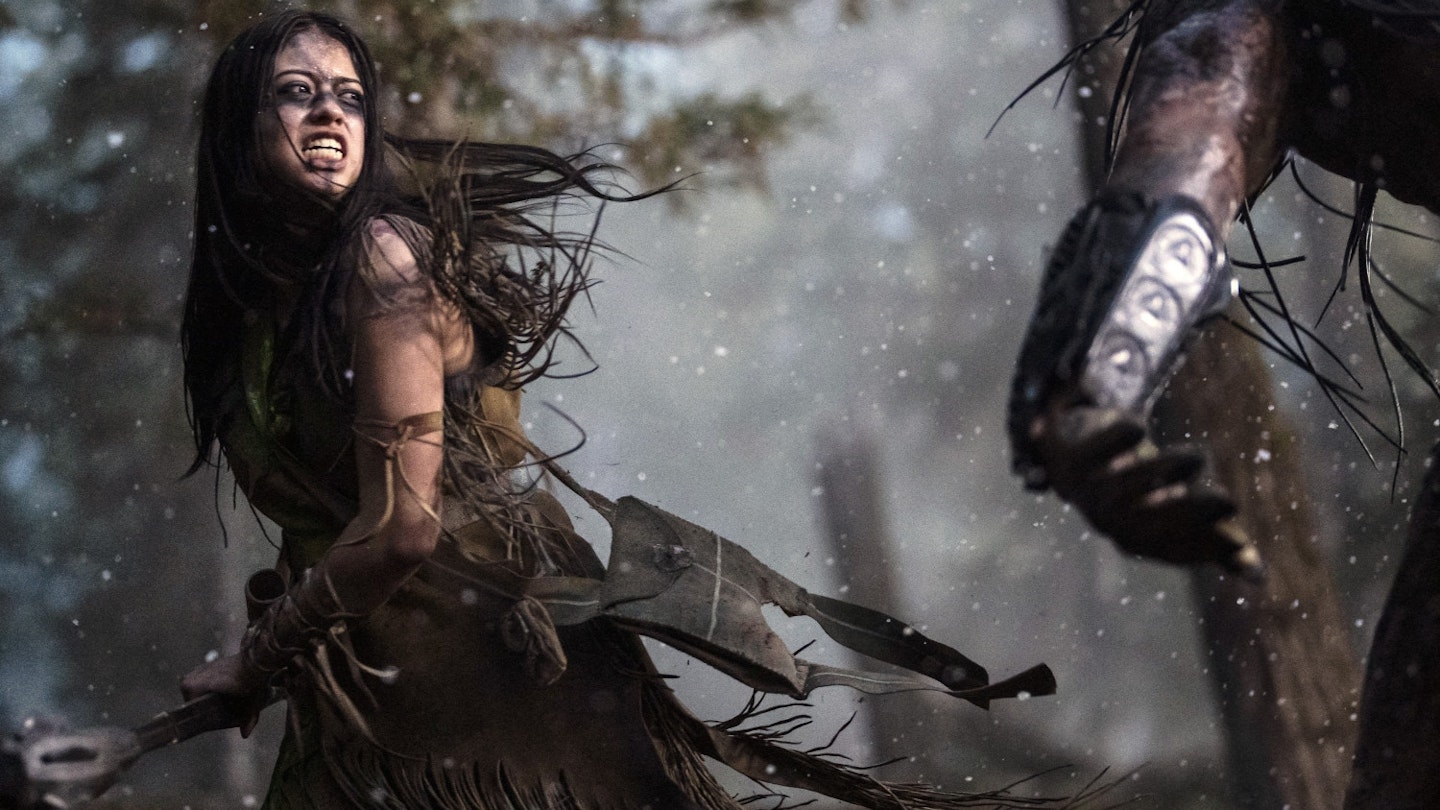 Brutal. Bloody. Beautiful. And… surprisingly Bone Tomahawk-y? Yes, indeed, Prey is an absolutely inspired direction change for a franchise that's never quite been able to live up to its blistering first entry. Taking the Predator series back in time to the Great Plains circa 1719 - and back to its survivalist roots - 10 Cloverfield Lane helmsman Dan Trachtenberg's film sees badass Comanche Warrior Naru (Amber Midthunder) protecting her family, by any means necessary, from the ugliest motherfucker Yautja has sent to Earth yet. Evocatively designed and intensely atmospheric, Trachtenburg's reboot takes a fascinating - and effective - trilingual approach to storytelling that respectfully explores the cultural history of the Comanche people whilst offering up some genuinely gnarly genre action. Couple that with a story that gives the series a neat historical twist while packing a distinctly modern resonance, and a star-making turn from Midthunder, and you've got yourself a movie worthy of an Arnie handshake-armwrestle.
Read the Empire review here.
Indiana Jones Collection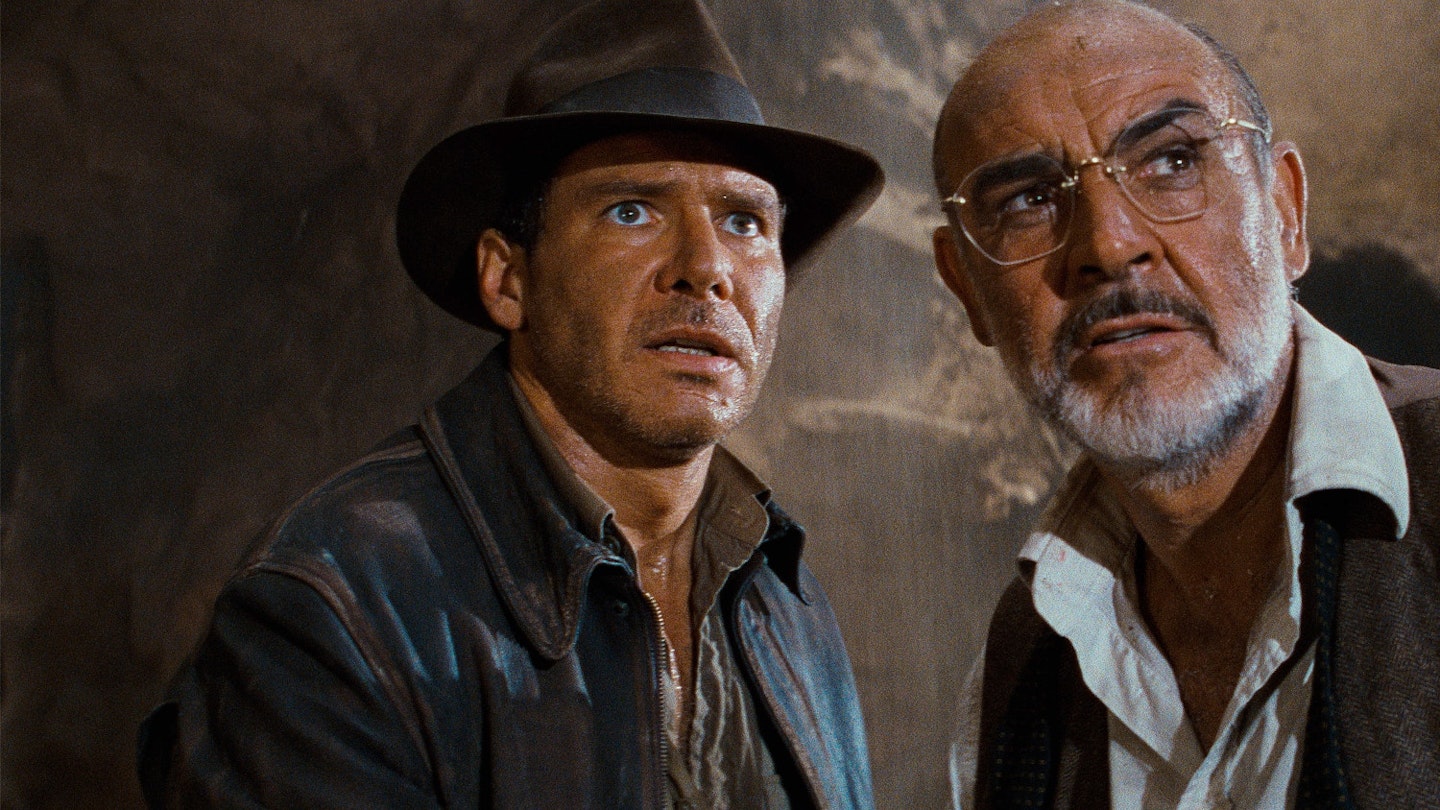 "It's not the years, honey. It's the mileage." Which is exactly why, four decades after his introduction in Raiders Of The Lost Ark, Empire readers still rank Indiana Jones as the greatest character in movie history. And whilst James Mangold's Indiana Jones & The Dial Of Destiny may well have seen Harrison Ford's action hero archeologist hang up the fedora and whip for good, his adventures will live on forever. So kick back and relax and watch Ford fight Nazis and search for the Ark of the Covenant in Raiders, fight Nazis and search for Sankara stones in The Temple Of Doom, fight Nazis and search for the Holy Grail - and closure with his dad Sean Connery - in The Last Crusade, and fight Nazis and search for the Crystal Skull in, err, Kingdom Of The Crystal Skull. That's four - yes, four! - great film nights right there, folks. Hold on to your potatoes!
See How They Run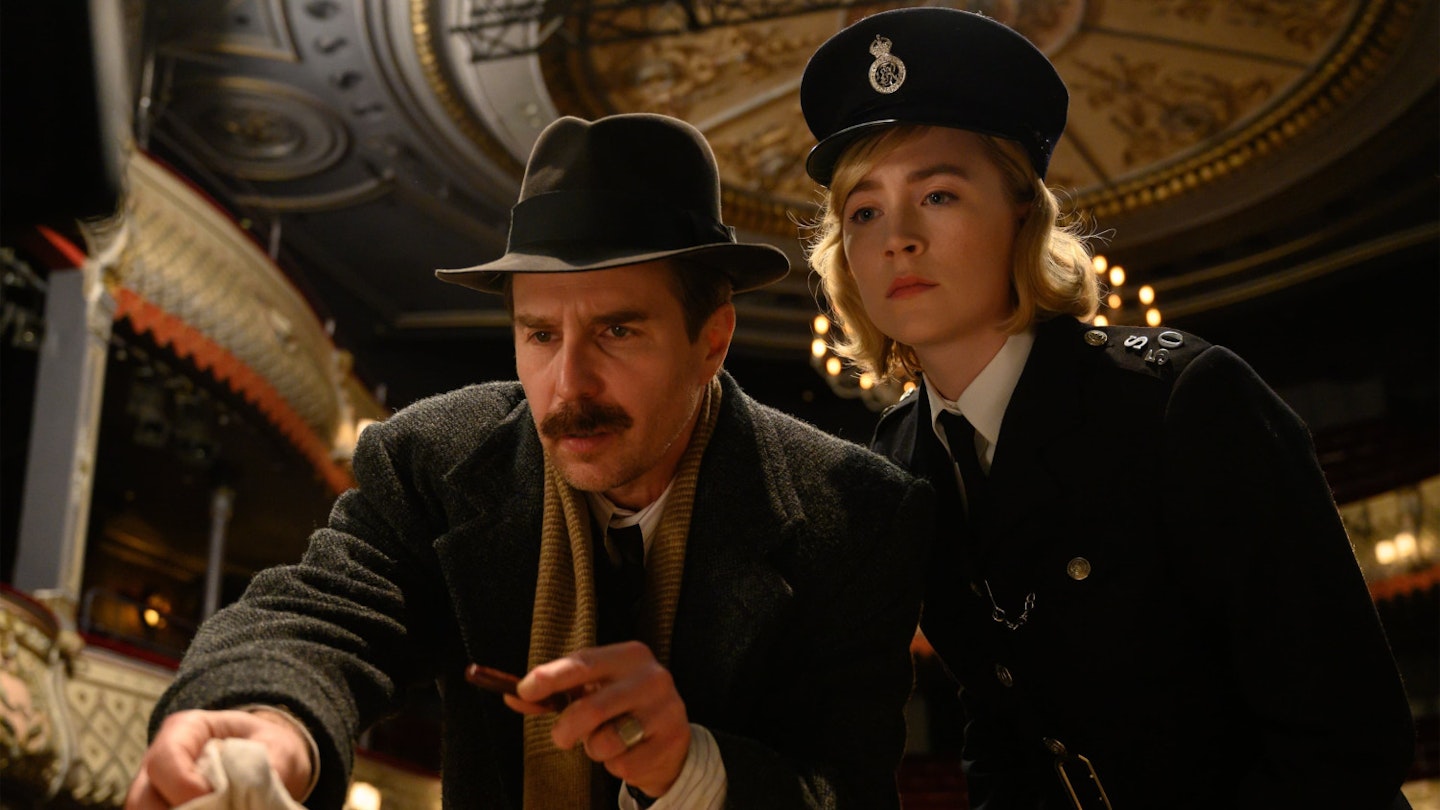 There's nothing quite like a good whodunnit - and Tom George's '50s set crime caper See How They Run is a very good whodunnit. Sam Rockwell and Saoirse Ronan riff off each delightfully as the sauntering semi-cockney sleuth Inspector Stoppard and his enthusiastic eagle-eyed partner-in-training Constable Stalker, who find themselves chasing a killer in London's West End when murder strikes a production of Agatha Christie's The Mousetrap. Delightfully meta and undeniably Andersonian in flavour (right down to the presence of regular Wes alum Adrien Brody), this murder mystery - think more Clue than Knives Out - is never anything less than an easy on the eye cinematic confection.
Read the Empire review here.
The Banshees Of Inisherin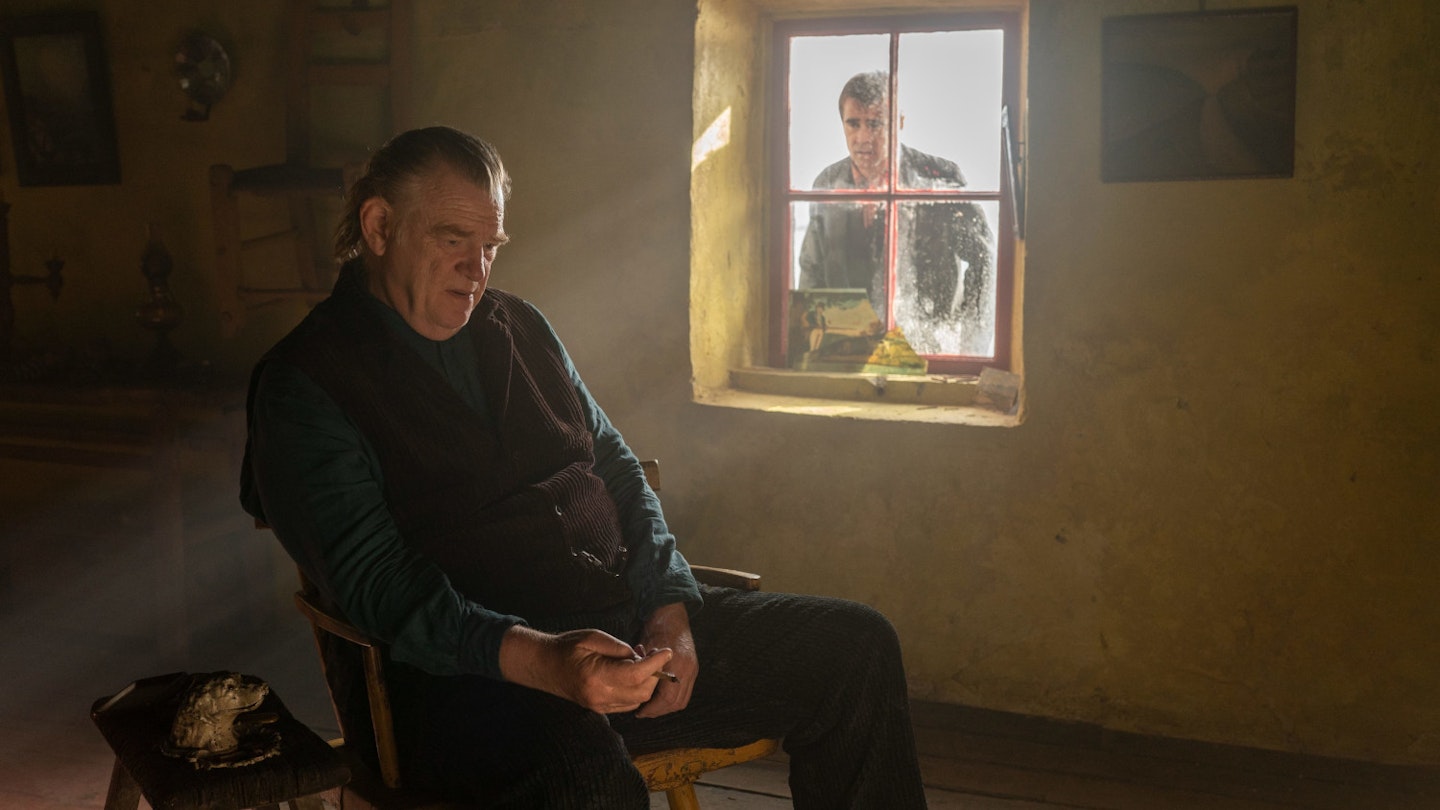 The Banshees Of Inisherin, Martin McDonagh's follow-up to Three Billboards Outside Ebbing, Missouri, is a brilliantly written and observed break-up film about the hardest relationship there is to dissever - that between a man and his best mate. McDonagh's In Bruges collaborators Colin Farrell and Brendan Gleeson reunite and are both tremendous here as pals Pádraic and Colm - one simple, the other introspective, both desperately stuck in an existential malaise - whose lives come rapidly undone when one decides he's had enough of the other. Ostensibly a chamber piece set within the fictitious isle of Inisherin in 1923 (the Irish Civil War close to mind, consciously absent from frame), McDonagh's latest - which also features exceptional supporting turns from Barry Keoghan and Kerry Condon - is a morally ambiguous, blackly comic folktale about what we give and take from one another, and what's left of us when all's said and done.
Read the Empire review here.
The Menu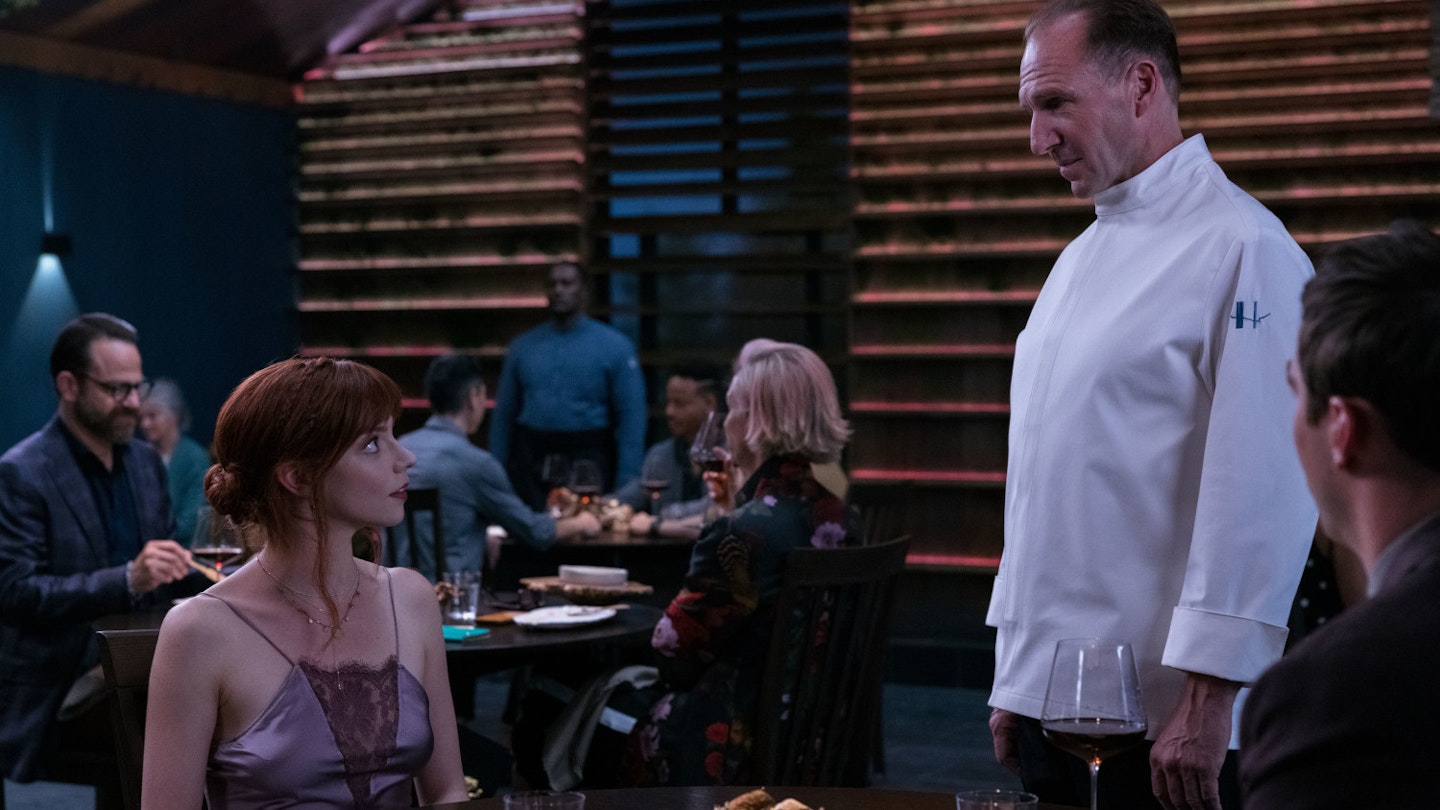 Masterchef meets Saw in The Menu, a savage, subversive satire from Succession's Mark Mylod that takes a less eat-the-rich, more sauté-the-super-wealthy swipe at the world of haute cuisine. Invited to a luxury dining experience at the private island restaurant of gourmet chef Julian Slowik (Ralph Fiennes), overeager epicurean Tyler (Nicholas Hoult), his perpetually unimpressed plus-one Margot (Anya Taylor-Joy), and a select group of fat-cat foodies find themselves biting off more than they can chew as Chef Slowik unveils his most extreme culinary concept yet. Satisfyingly structured in parallel with Slowik's multi-course masterpiece, The Menu escalates in craziness and conceptual clarity as Mylod builds from the appetite-whetting mystery of his starter all the way to a devilishly delicious final course, which sees his high-falutin fine diners get their (just) desserts. Bon Appétit!
Read the Empire review here.
Barbarian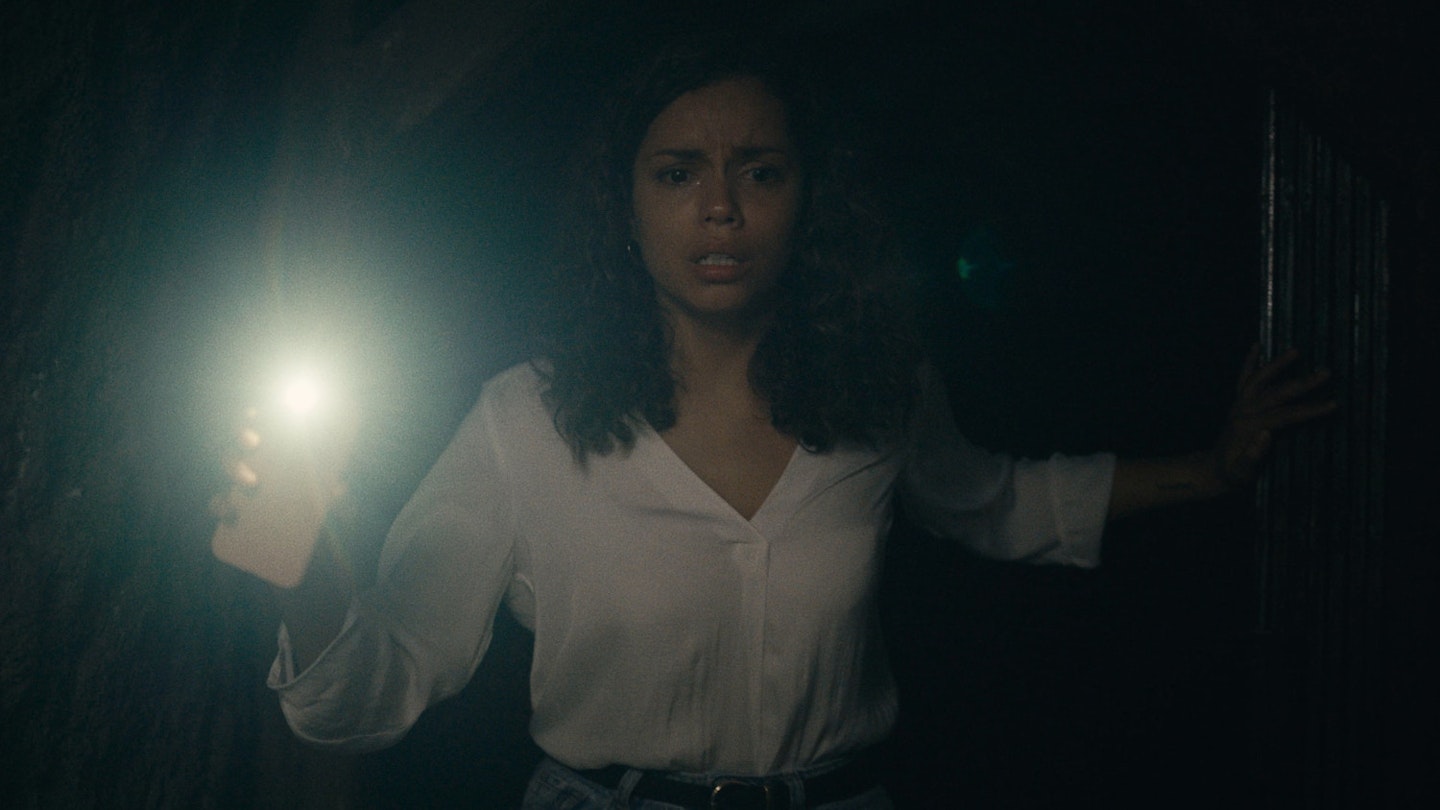 The less you know about writer-director Zach Cregger's Barbarian before you head in, the better. It starts with documentary researcher Tess (Georgina Campbell) heading to Detroit for a job interview, only to find her AirBnB has been double-booked and she now faces the prospect of a night with Keith (Bill Skarsgård), who's so nice you - and Tess - can't help feeling like maybe he's just too nice. Suffice it to say, if you think you've seen this film before (and didn't like the ending), then you ain't seen nothing yet. Horrifying, shocking, and utterly unpredictable in all the good ways, put this one in the "Don't look in the basement!" file alongside Parasite. [Fun Fact; You can't spell Barbarian without AirBnB - or AI!]
Read the Empire review here.
WandaVision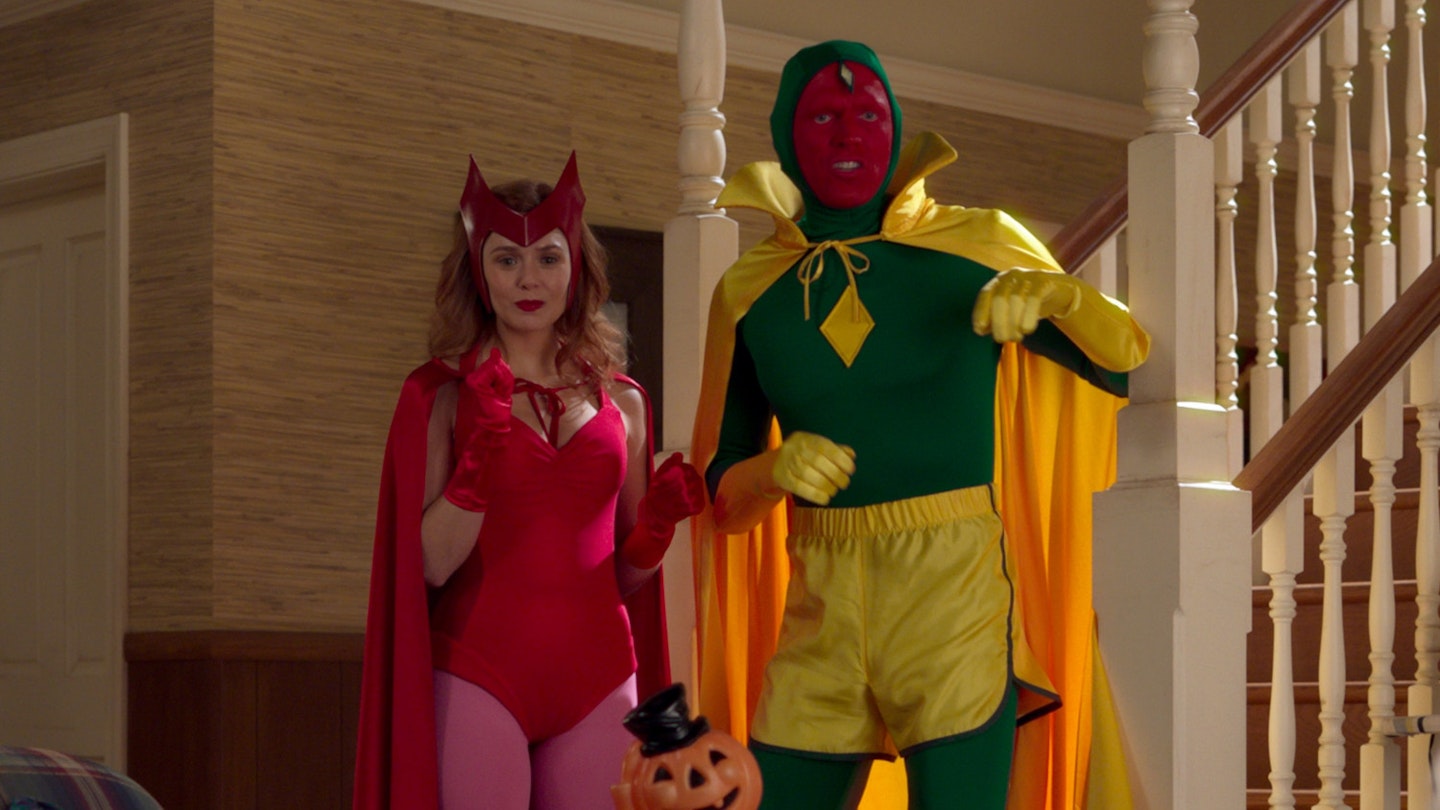 Disney and Marvel's blockbuster series marked a stunning opening chapter to Phase 4 of the Marvel Cinematic Universe. A surreal sitcom-mystery-thriller, the series - arguably still the MCU's best to date - finds Wanda Maximoff (Elizabeth Olsen) and Vision (Paul Bettany) living a suburban life in the mysterious town of Westview. Beyond its pitch-perfect recreations of family sitcoms through the eras, it's a meditation on grief that's full of twists, turns, and banging tunes you won't be able to stop singing, courtesy of Frozen songwriters Robert Lopez and Kristen Anderson-Lopez.
Read the Empire review here.
The Mandalorian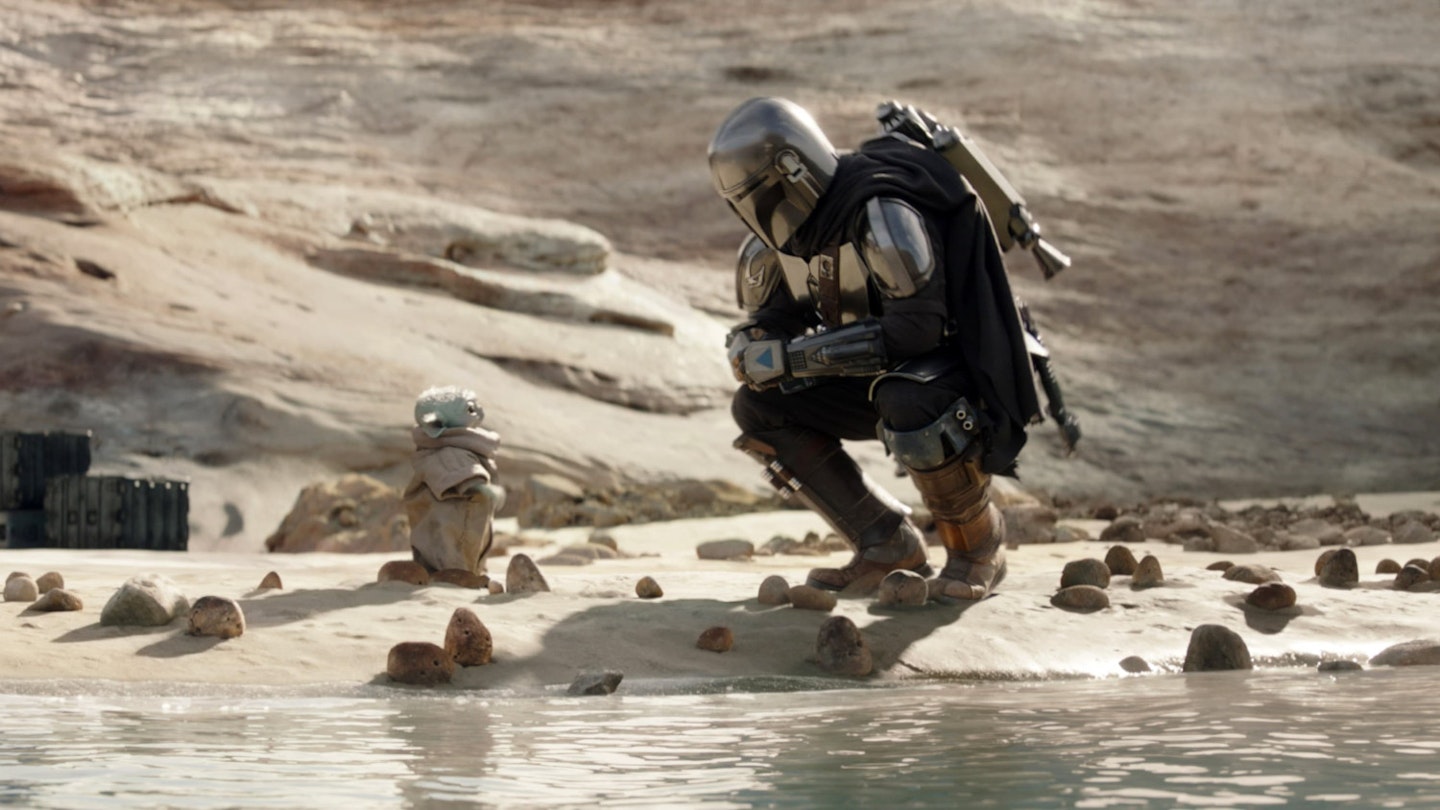 Disney+'s flagship Star Wars offering on launch presented as a Leone Western, with a dash of Lone Wolf & Cub thrown in. Jon Favreau's The Mandalorian revels in nostalgia for the Original Trilogy, but like Rogue One is largely free of the weight of the Force, the Jedi, the destinies and familial entanglements (at least for the most part). Pedro Pascal is the bounty hunter of the title who finds himself unexpectedly the guardian of a valuable package, the one and only Baby Yoda (or, Grogu, to give him his official name). After three series (well, three and a half if you're counting The Book Of Boba Fett - which we are), Mando has become a bona fide Star Wars favourite. And Ludwig Göransson's score? *Chef's kiss*!
Read the Empire review here.
Soul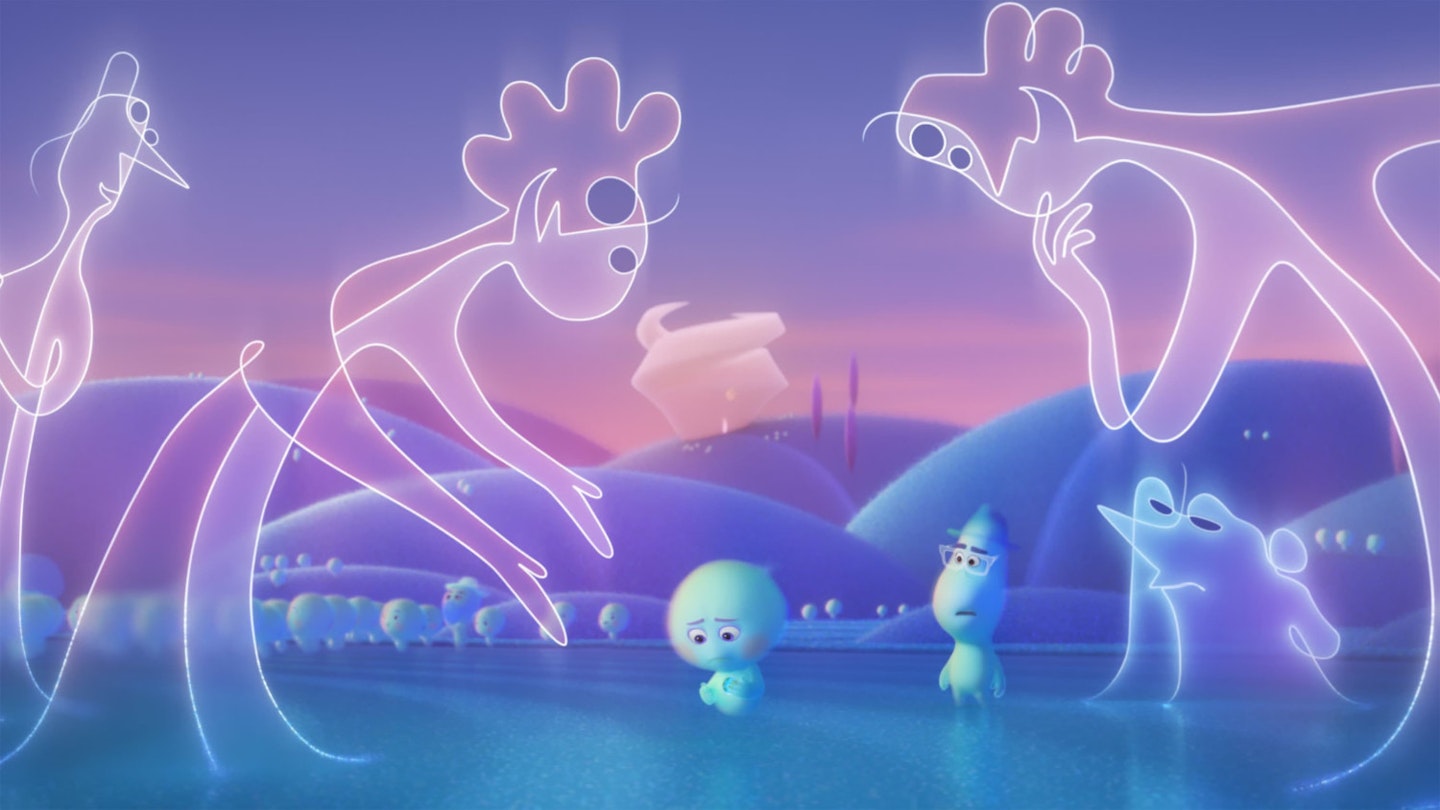 It might have been released as a Christmas freebie on the streaming service, but Soul is far from Pixar doing straight-to-DVD quality. The latest from filmmaker Pete Docter (and co-director Kemp Powers) is a follow-up in many ways to his last film, Inside Out, in ambition, imagination and scope. Here, the focus isn't on the emotions in our heads, but the entire nature of human existence – as music teacher and wannabe jazz musician Joe Gardner (Jamie Foxx) gets the biggest break of his life, and then tumbles to his death. Except, running from the afterlife, he ends up in the 'Great Before', where human souls get their personality traits before they're born. It's narratively a little convoluted, but stunningly created – another film only Pixar could have made.
Read the Empire review here.
Star Wars: The Clone Wars – Season 7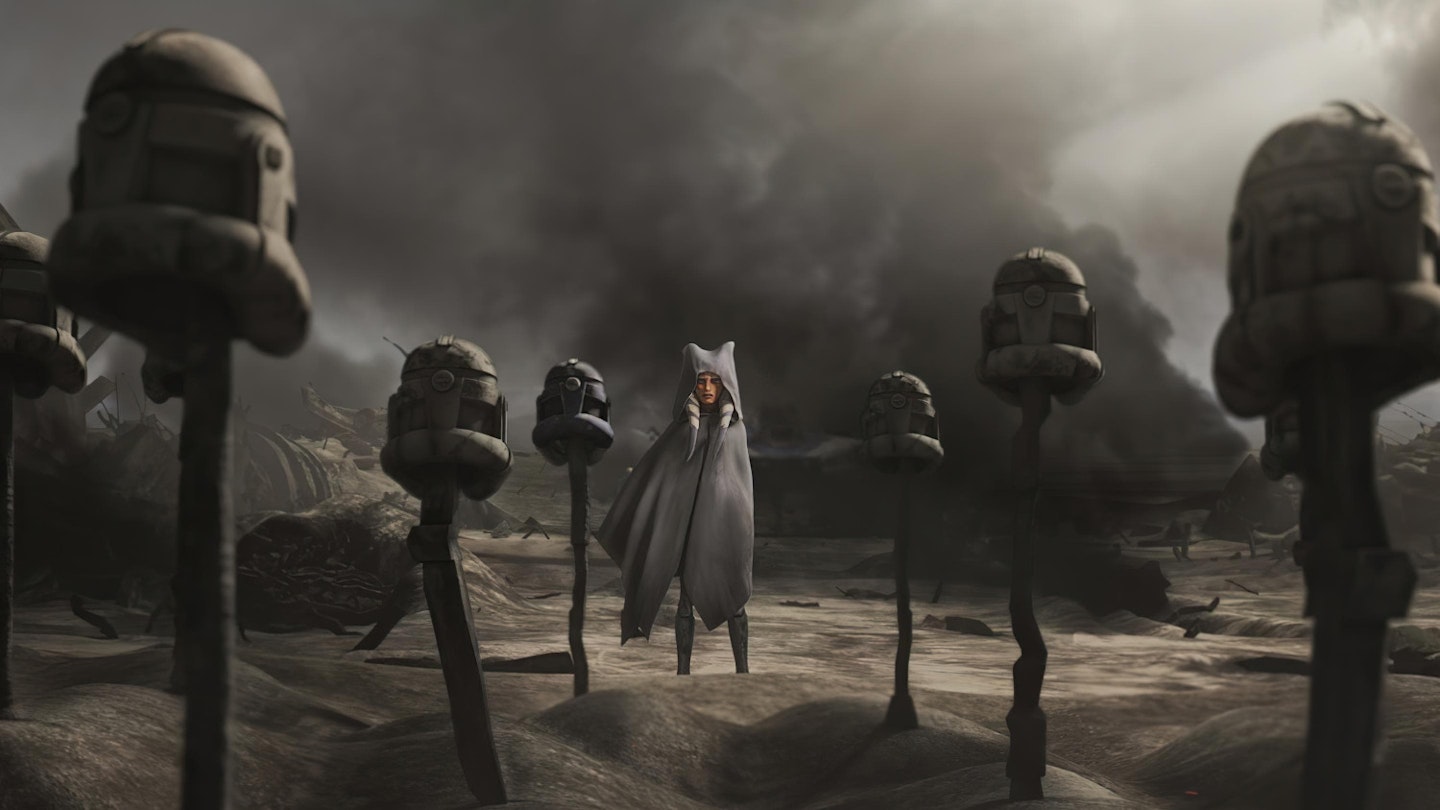 While it had built up a major following on Cartoon Network, the animated Clone Wars series came to an unceremonious end in 2014 following the Star Wars acquisition deal. And then, six years later, Dave Filoni finally got to wrap up the show properly with a seventh and final season on Disney+. Where The Mandalorian takes place just after Return Of The Jedi, The Clone Wars takes us back to the years between Episodes II and III. In this final run of episodes, the long-awaited Siege Of Mandalore is enacted in all its destructive, awful (in)glory, and the show finally catches up to the events of Revenge Of The Sith, leading to a four-part finale set during Order 66 that changes our understanding of the Jedi death order forever. Whether you're in the tank for "The Bleh-Bleh" or not, this is essential Star Wars viewing for all.
Star Wars Movies In 4K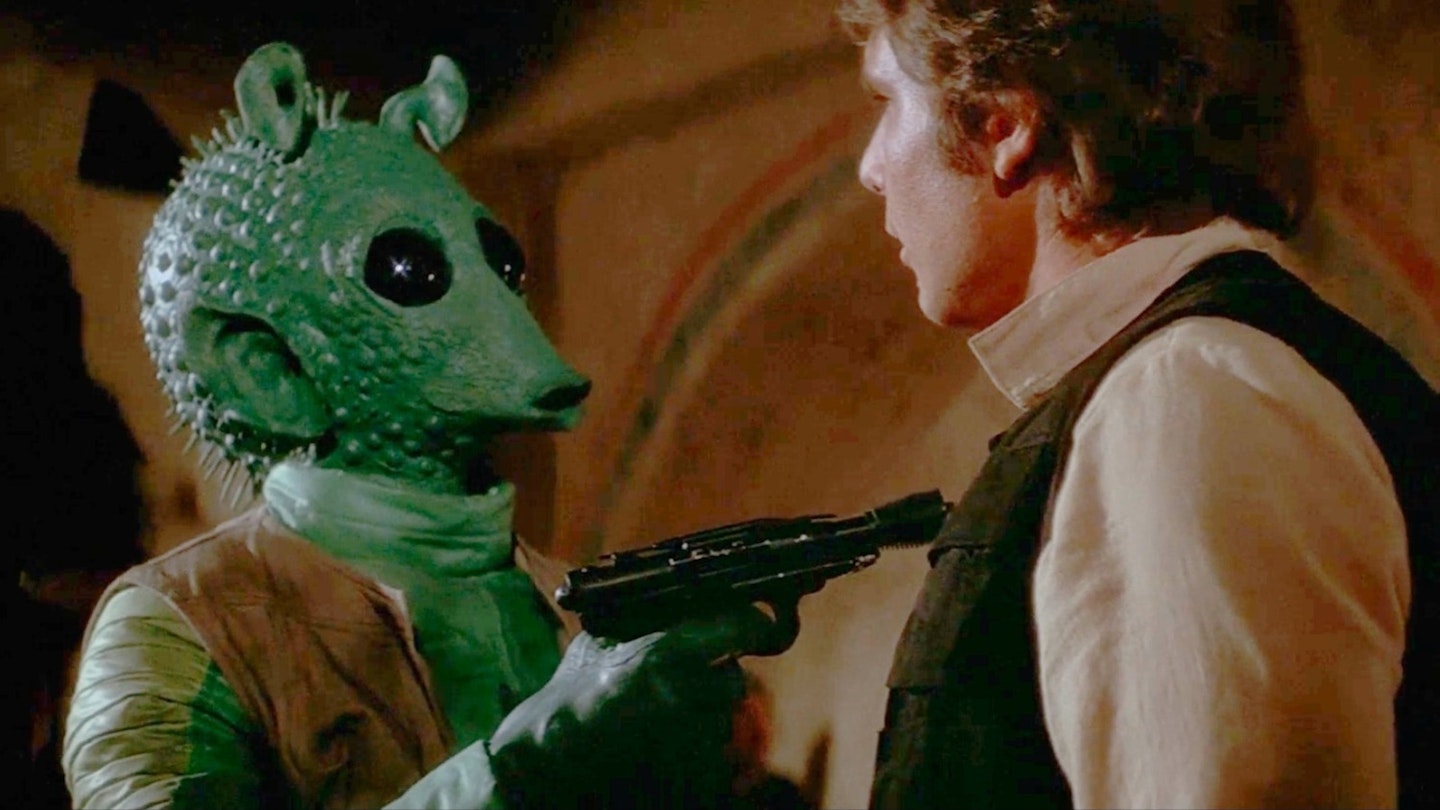 There's also the small matter of the Star Wars movies themselves – available in eye-melting 4K with Dolby Atmos audio. And yes, the original Star Wars is the new 'Maclunkey' cut, which once again tweaks the Han-Greedo-Who-Shot-First scene, this time with a baffling new bit of dialogue."It confused me greatly," original Greedo actor Paul Blake told Empire when the scene first debuted Stateside. We'd tend to agree..
Disney Animated Classics
The real allure of Disney+ is having the full catalogue of the studio's animated classics at your fingertips – from the gorgeously gothic Sleeping Beauty, to the joyous singalongs of Aladdin and The Lion King, to the slightly more forgotten likes of The Sword In The Stone and Atlantis: The Lost Empire. It's the perfect chance to revisit fond favourites, rediscover lesser-seen oddities, and introduce new generations to some of the greatest animated movies ever made. And that's before you even get to modern bangers like Tangled, Moana, Big Hero Six, and more recently Raya And The Last Dragon. If only there were some kind of audio-based Disney university you could attend to wrestle with this enormous canon. A Disniversity if you will…
(Most Of) The MCU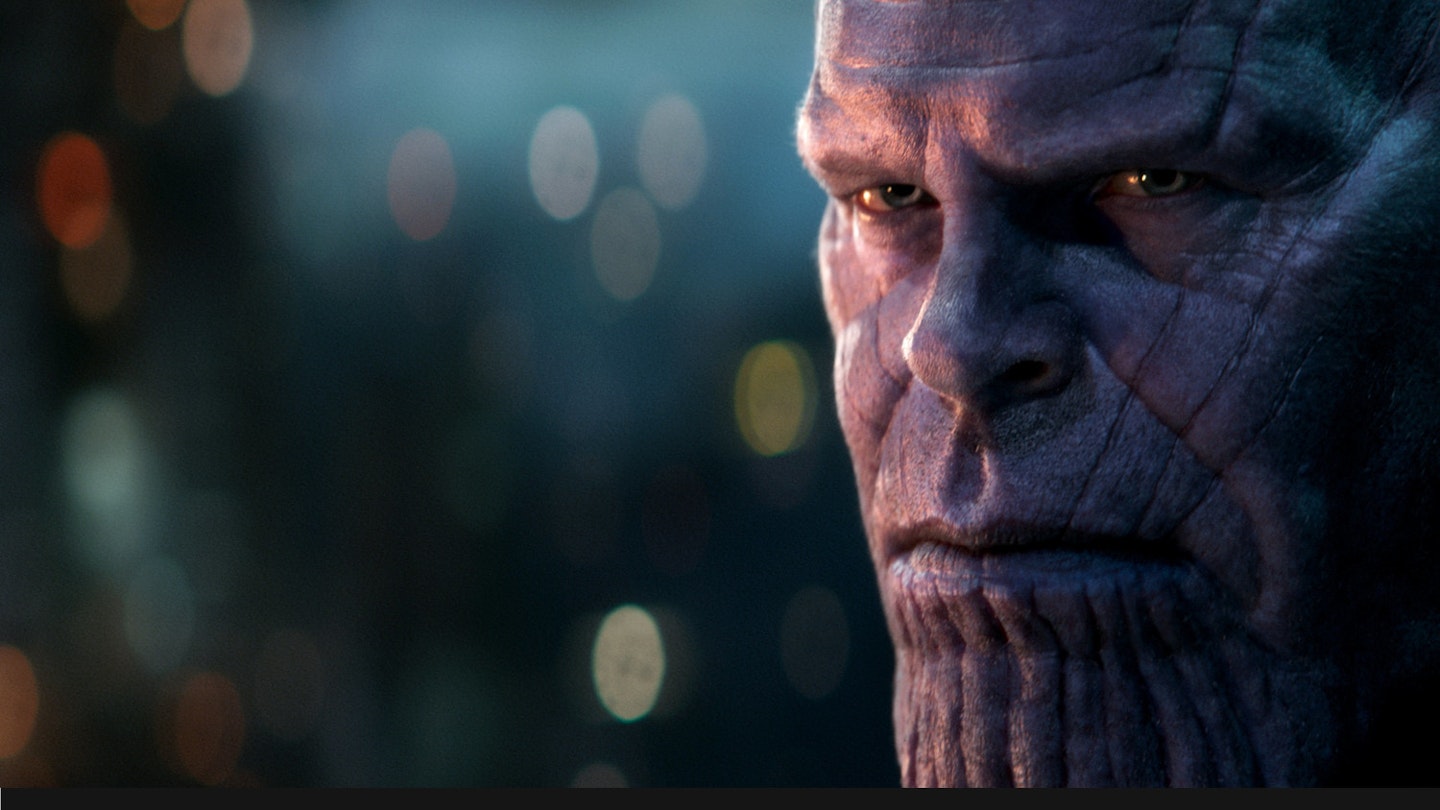 You won't find the most recent Spider-Man films here due to rights-based jiggery pokery – but otherwise, you've got the majority of the Infinity and Multiverse Sagas at your disposal, right up to and including James Gunn's MCU farewell, Guardians Of The Galaxy Vol. III. Delight! At how it all began with Iron Man and the other Phase 1 origin films. Thrill! At the original assembling of the Avengers in, er, Avengers Assemble. Marvel! At the might of Phase 3, from Black Panther to Thor: Ragnarok, to the double-whammy of Infinity War and Endgame. Your rewatch (providing you can fill in the blanks) begins now, and also includes more recent fare such as Black Panther: Wakanda Forever and Ant-Man And The Wasp Quantumania too. You love to see it!
The Simpsons
Sure, we all know the first 10 seasons of The Simpsons are the best (you could even stretch towards 14 seasons and find some gems in there). But with all 30 seasons of the groundbreaking animated sitcom available, you can pick whichever episodes you like – now in the correct aspect ratio! - and dive right in. That's 661 trips to Springfield in total, including the one where Bart wins an elephant, and the one with Grimes, and the one with the Super-Squishy, and the one with Pinchy the lobster, and the one with with 'Do It For Her'. What we're trying to say is, if an endless supply of sitcom goodness is what you're after, then everything's coming up Milhouse here.
Hamilton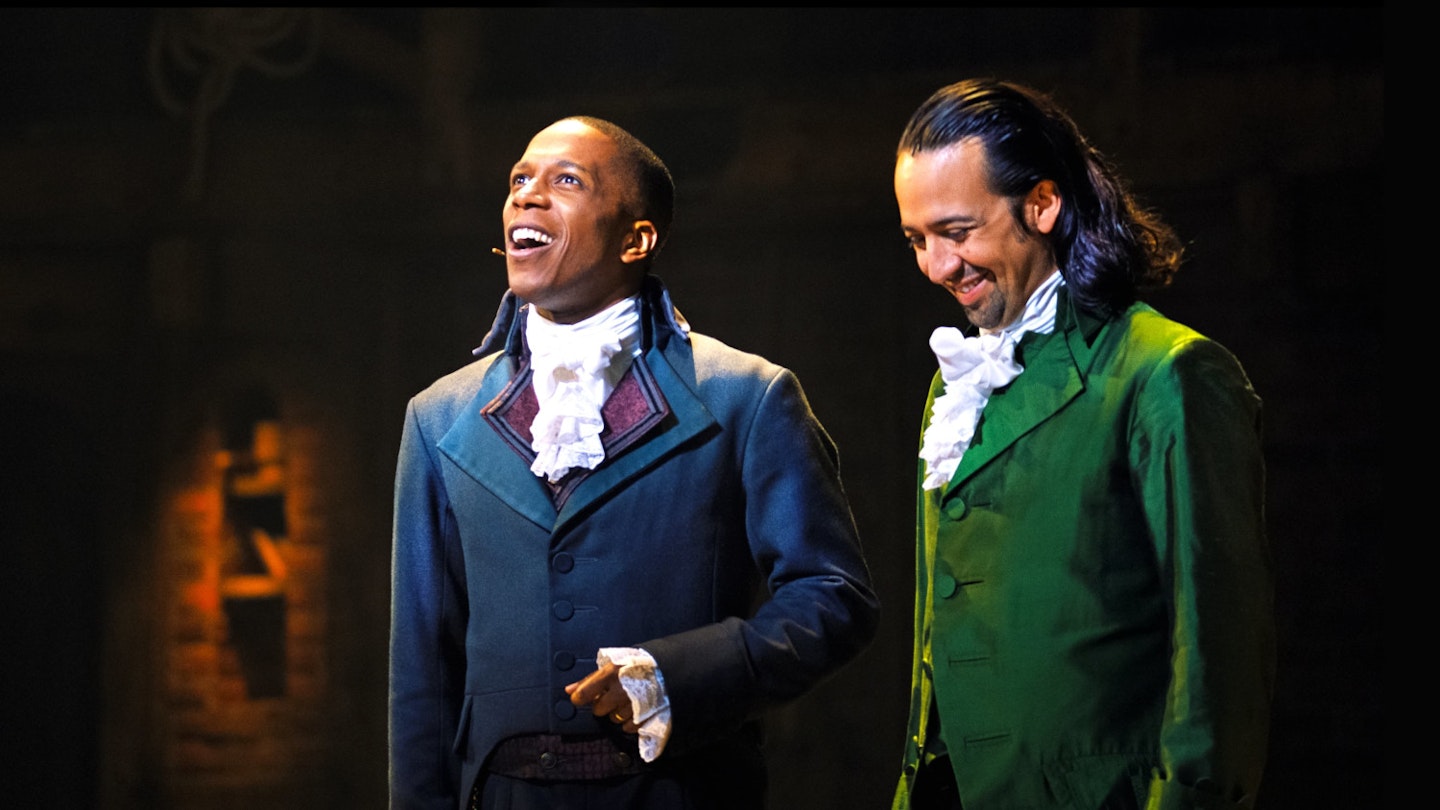 It's more than just a musical – it's one of the most significant pieces of popular culture of the 2010s. And now, you can relive Lin-Manuel Miranda's hip-hop retelling of the USA's origin story over and over, revelling in every perfectly-placed syllable, earworm melody, and the epic sweep of its story. Filmed in 2016 at the Richard Rogers Theatre, the 'Hamil-film' depicts the original Broadway cast in action – Miranda as the verbose, ludicrously ambitious Caribbean upstart Alexander Hamilton, and Leslie Odom Jr. as his rival Aaron Burr, surrounded by a set of stellar performers: Daveed Diggs, Phillipa Soo, Renée Elise Goldsberry, Jonathan Groff, Christopher Jackson, Anthony Ramos… the list goes on. We simply don't know how to say no to this (and we don't want to either!).
Read the Empire review here.
Free Solo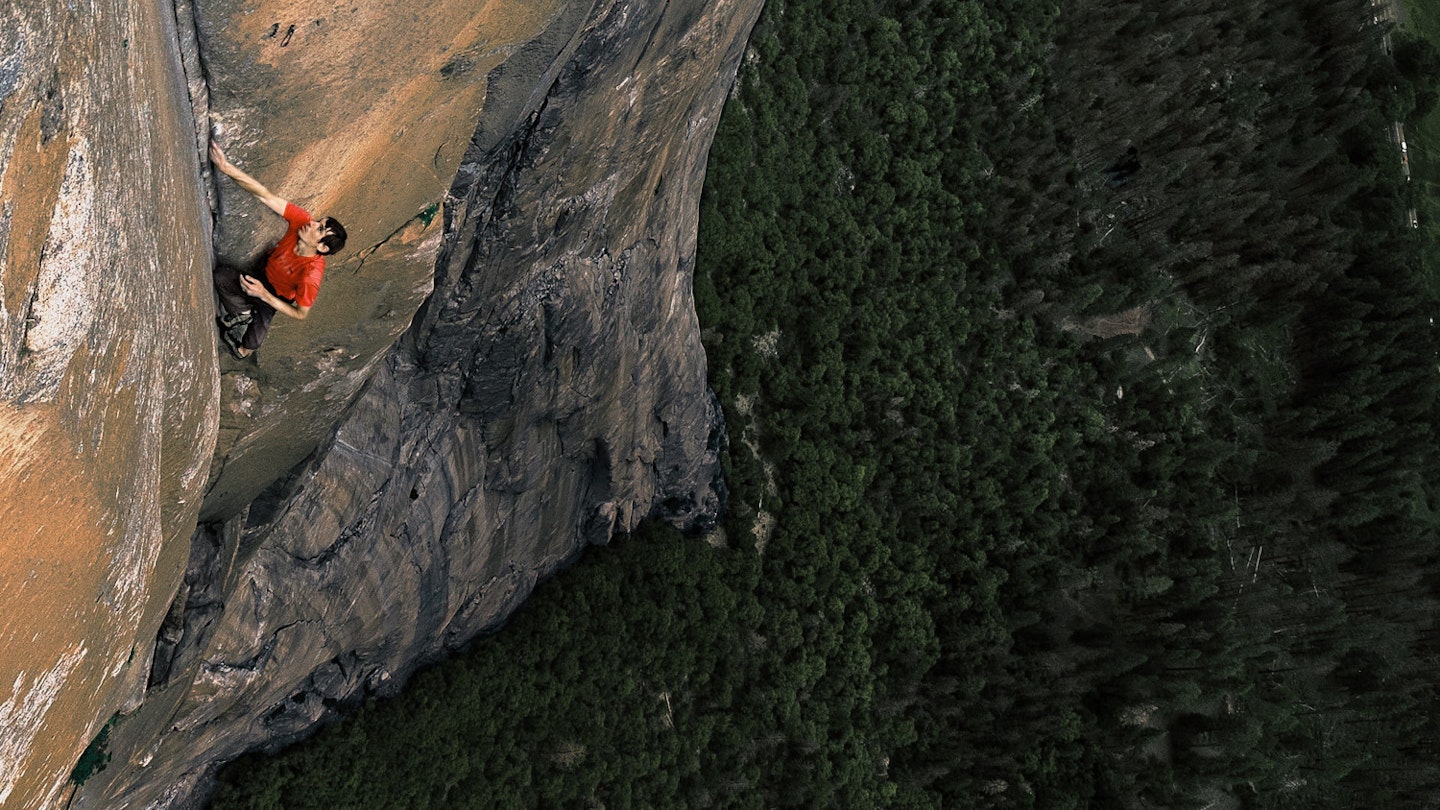 Demonstrating that it's not all Star Wars on Disney+, Free Solo is nothing to do with Han. Rather, it's the riveting, terrifying, Oscar-winning documentary by Elizabeth Chai Vasarhelyi and Jimmy Chin, detailing rock climbing mentalist Alex Honnold's attempt to climb El Capitan with no ropes or equipment in the summer of 2017. If you find it hard to watch, it's okay, so did the camera crew. Not one for the faint of heart (or fearful of heights) - you have been warned!
Read the Empire review here.
Avatar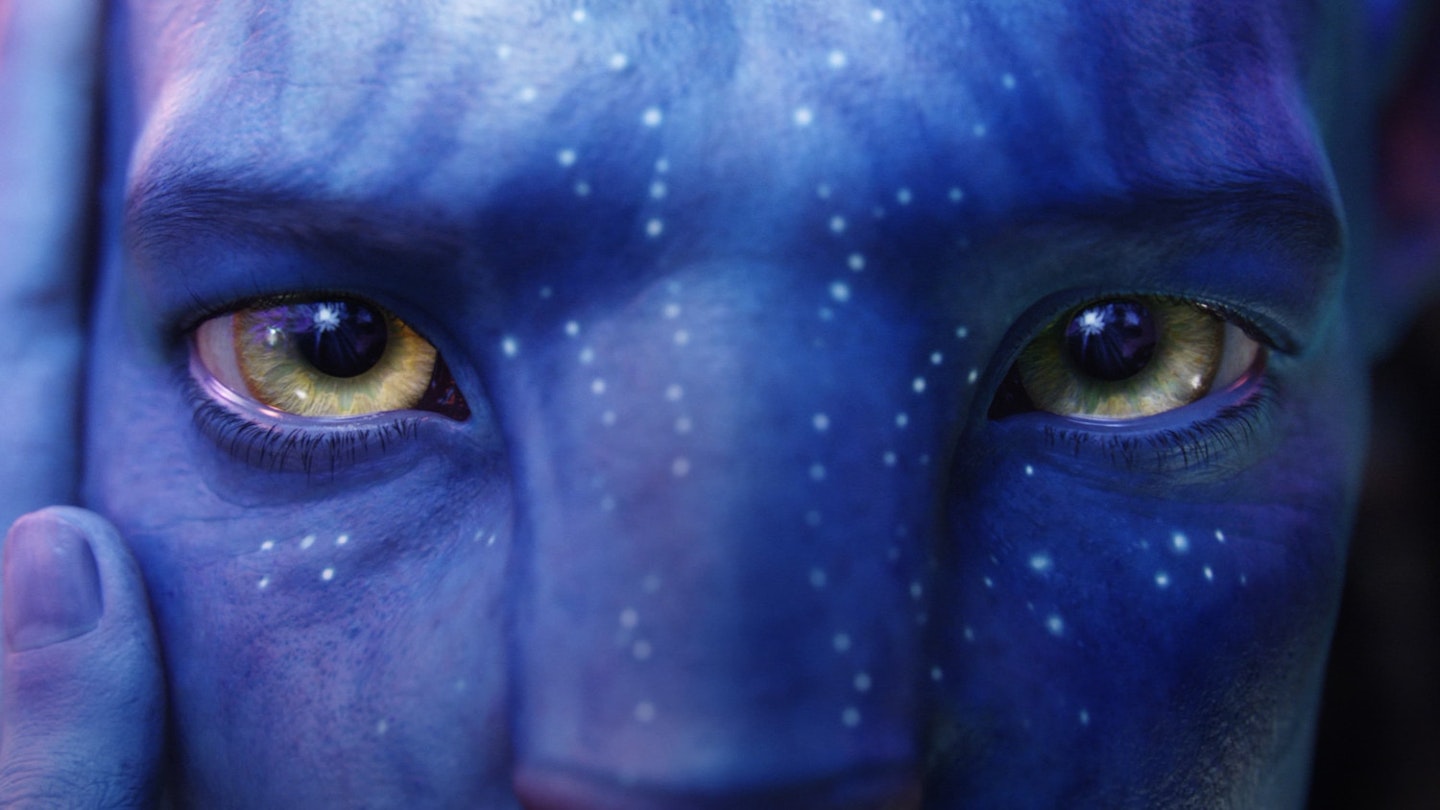 Despite the colossal box office success of The Way Of Water, there's still a (misguided) smattering of folk who simply don't see the fuss when it comes to James Cameron's Avatar and its franchise ambitions – but rewatch the original, and you'll be reminded of just why it became such a huge deal in the first place. The world of Pandora is, frankly, completely dazzling – a dizzying array of dayglo flora and fauna that clearly cooked up in Cameron's imagination for years before spilling onto the screen. The visuals still hold up spectacularly well, even almost a decade and a half later, and Cameron successfully combines an A-movie sense of scope to a pulpy B-movie script, wrapping the whole thing up in a bundle of great action sequences and total emotional sincerity.
Read the Empire review here.
The Imagineering Story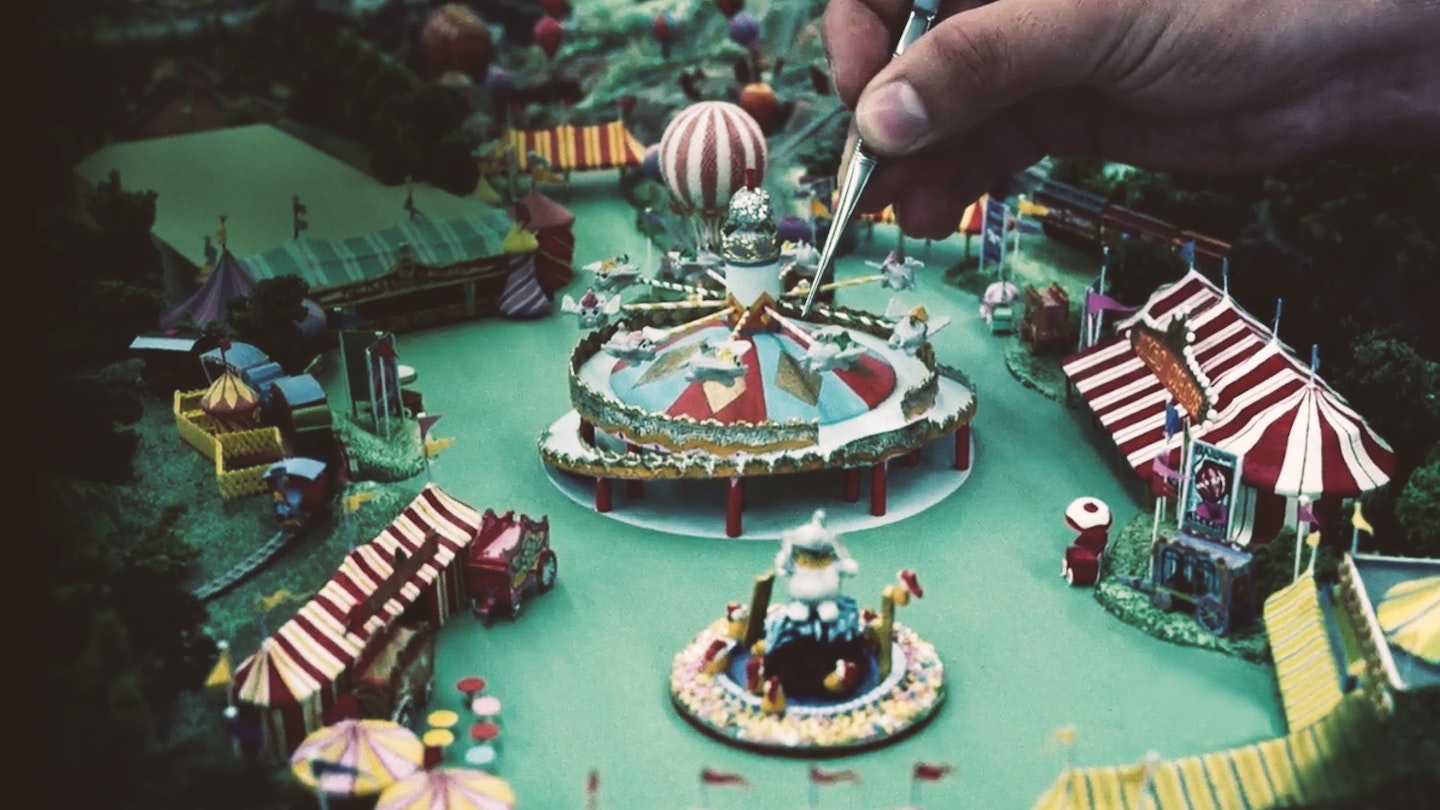 One for all the theme park fanatics out there. This six-part documentary series by Leslie Iwerks goes into the inner sanctum of Disney's theme parks, from the opening of the original Disneyland in the mid-50s, right up to the unveiling of Star Wars: Galaxy's Edge – looking at the technical developments, innovations, notable expansions, and iconic rides that came along the way. From archive footage to behind-the-scenes access at the Disney parks, this frequently jaw-slackening look behind the curtain of the Imagineering process puts the past and future of Disney all in one place. It's also a potent reminder why the streamer's Behind-The-Scenes documentaries are its greatest treasure.
X-Men: The Animated Series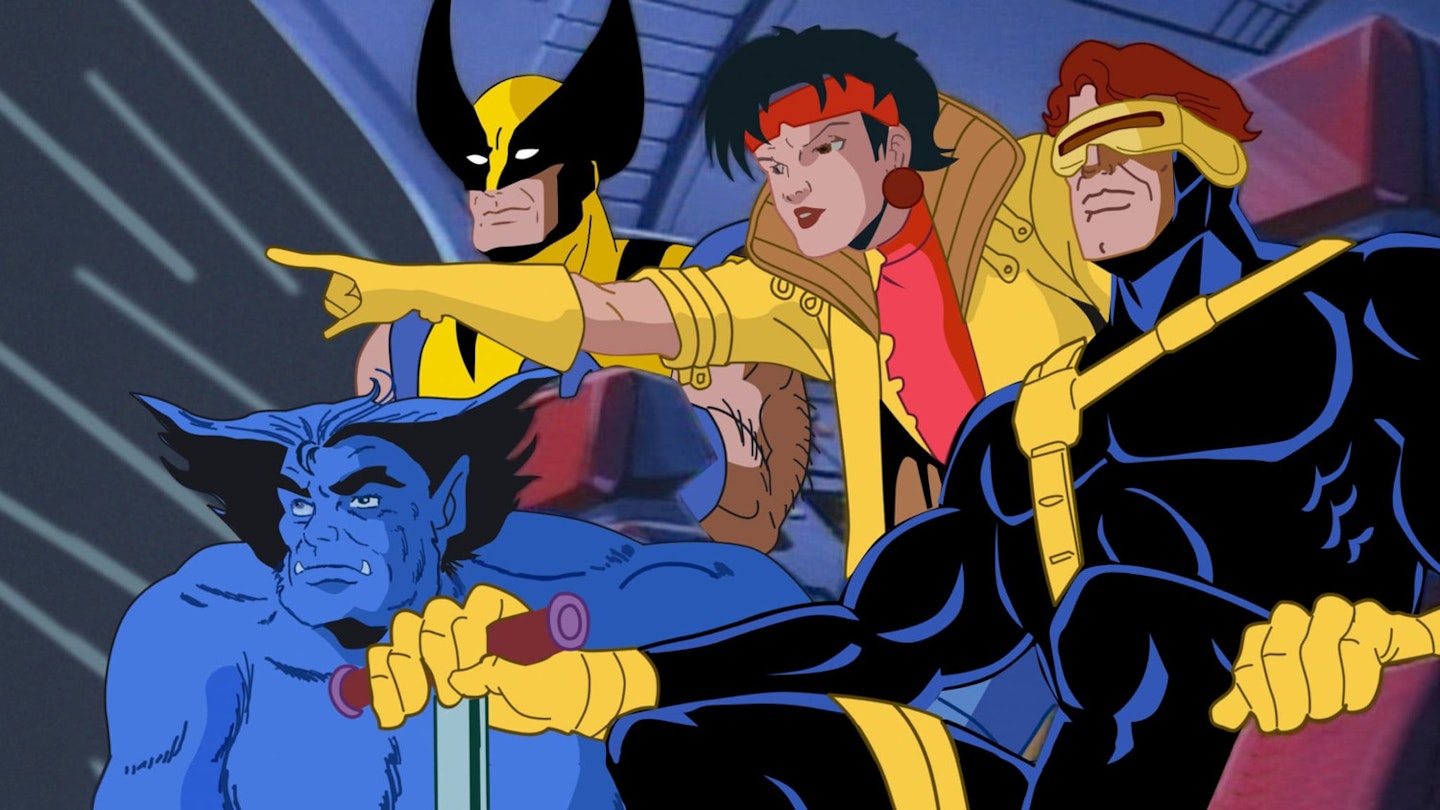 It's not just the MCU on Disney+ – Disney's acquisition of Marvel also means you get the full run of the X-Men cartoon from the early '90s. Despite it being attempted in two big-screen blockbusters, X-Men: The Animated Series still contains the best telling of the Dark Phoenix story. Just prepare for that catchy theme tune to rattle around your head for weeks on end as you salivate over the prospects of OG X-Men animated suit Wolverine in Deadpool 3 and the upcoming X-Men '97 reboot series.
Vintage Disney Shorts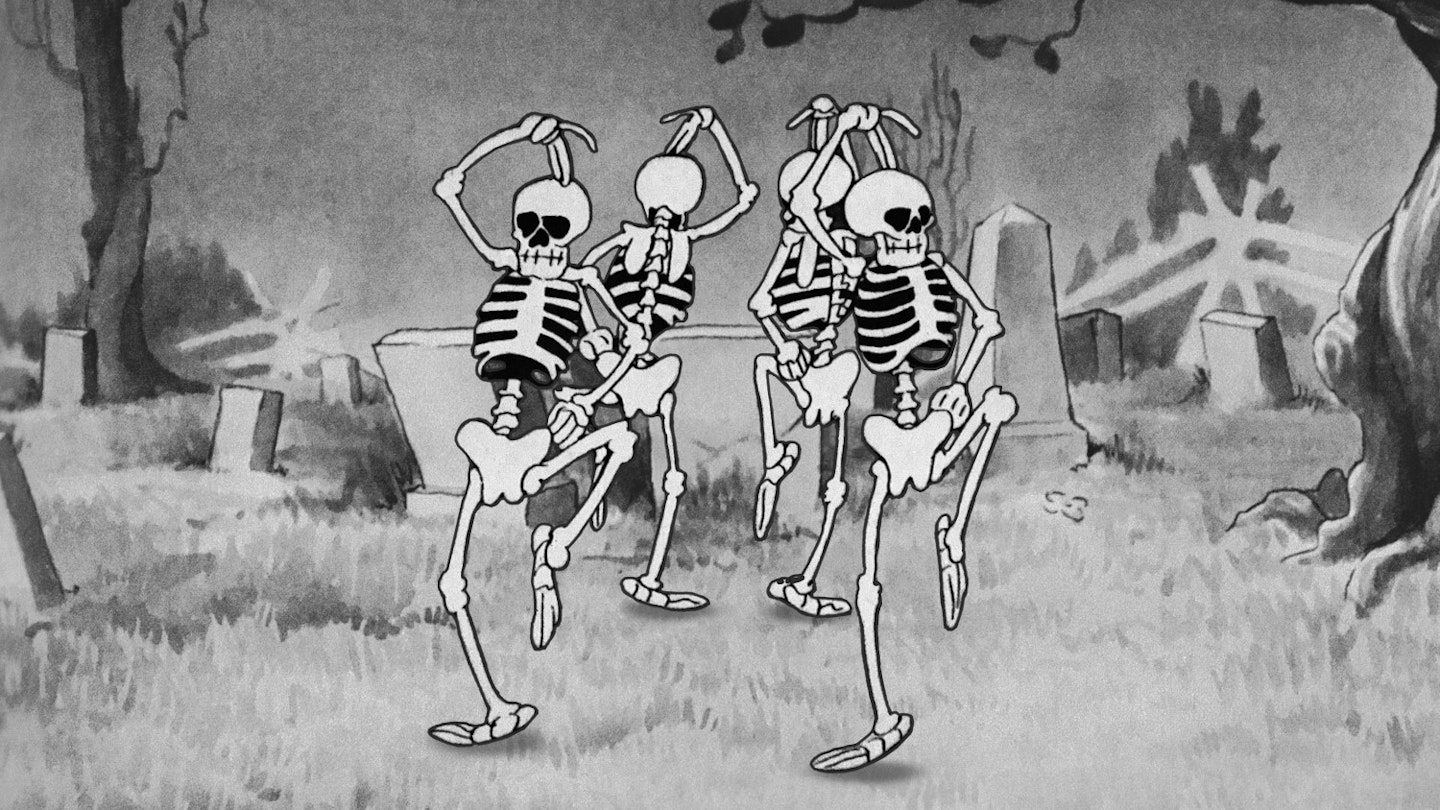 For Disney aficionados, this is the real treasure trove – a whole array of rare short films released between the late 1920s and mid-'50s. Some are well-known, like the Mickey Mouse-debuting Steamboat Willie – but look out for other milestones, like The Band Concert (Mickey's colour debut), Destino (an unlikely collaboration between Disney and Dali), Flowers And Trees (the Oscar-winning first technicolour animated film), and The Old Mill (a Snow White test-run, using the then-revolutionary Multiplane Camera technique). It's a whole animated history at your fingertips. Even better yet, as part of the House Of Mouse's 100th anniversary celebrations, 27 newly restored shorts have been releasing monthly on the streamer since July, with the final drop due at the start of October. Wa-ha!
Pixar Movies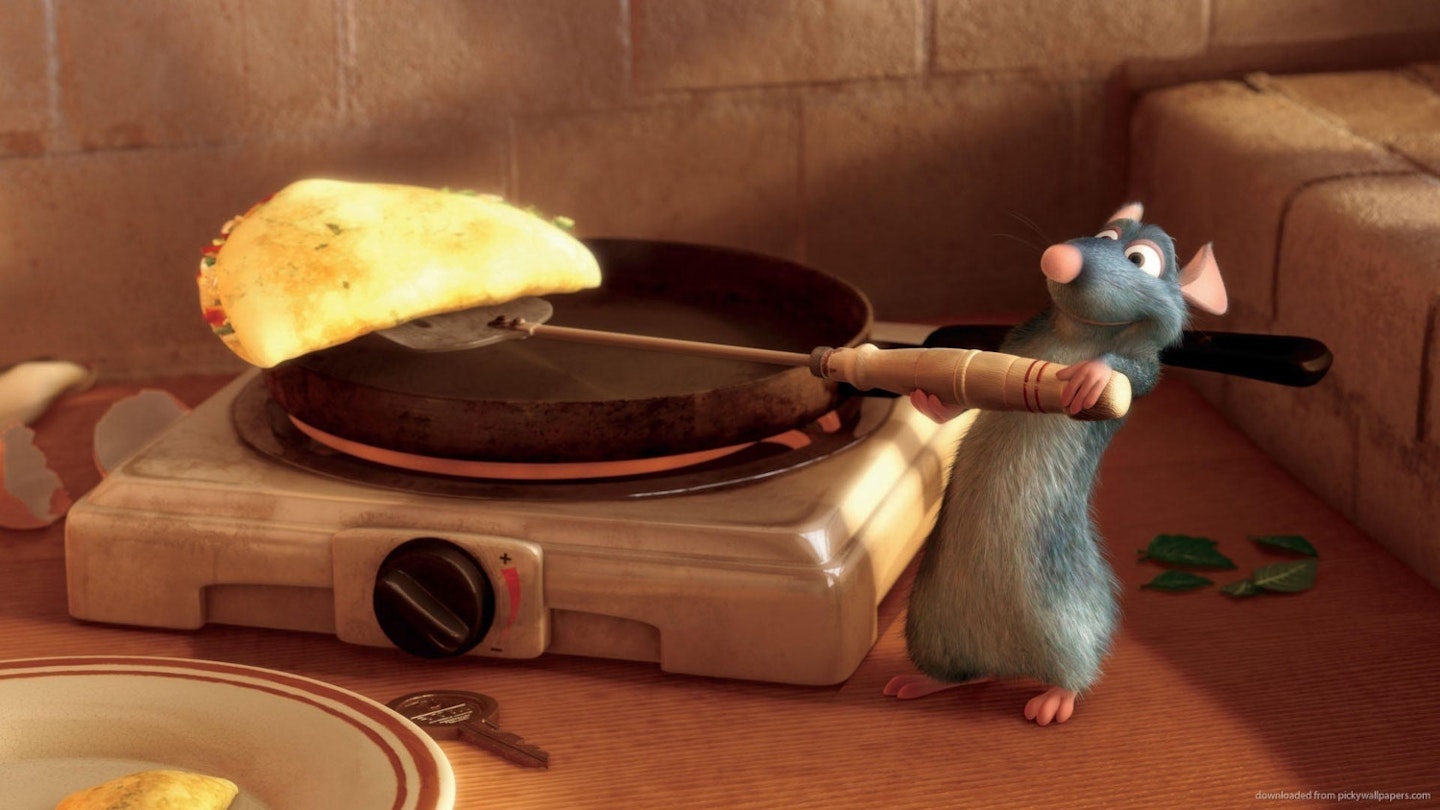 Across three decades, Pixar has never put out a bad movie (Lightyear is fine, Cars 2 is… err.. Look! Squirrel!). Its classics are total knockouts, from the Toy Story movies, to Wall-E, to Inside Out and Monsters, Inc. But even its supposedly lesser films like The Good Dinosaur are a cut above, fascinating and gorgeously animated. Whether you're revisiting your favourites (hello, The Incredibles) for the millionth time, or catching up on the ones you've never seen (the world must know the genius of Ratatouille), it's an astonishing catalogue. Wondering where to start? Read the official Empire ranking.
Lost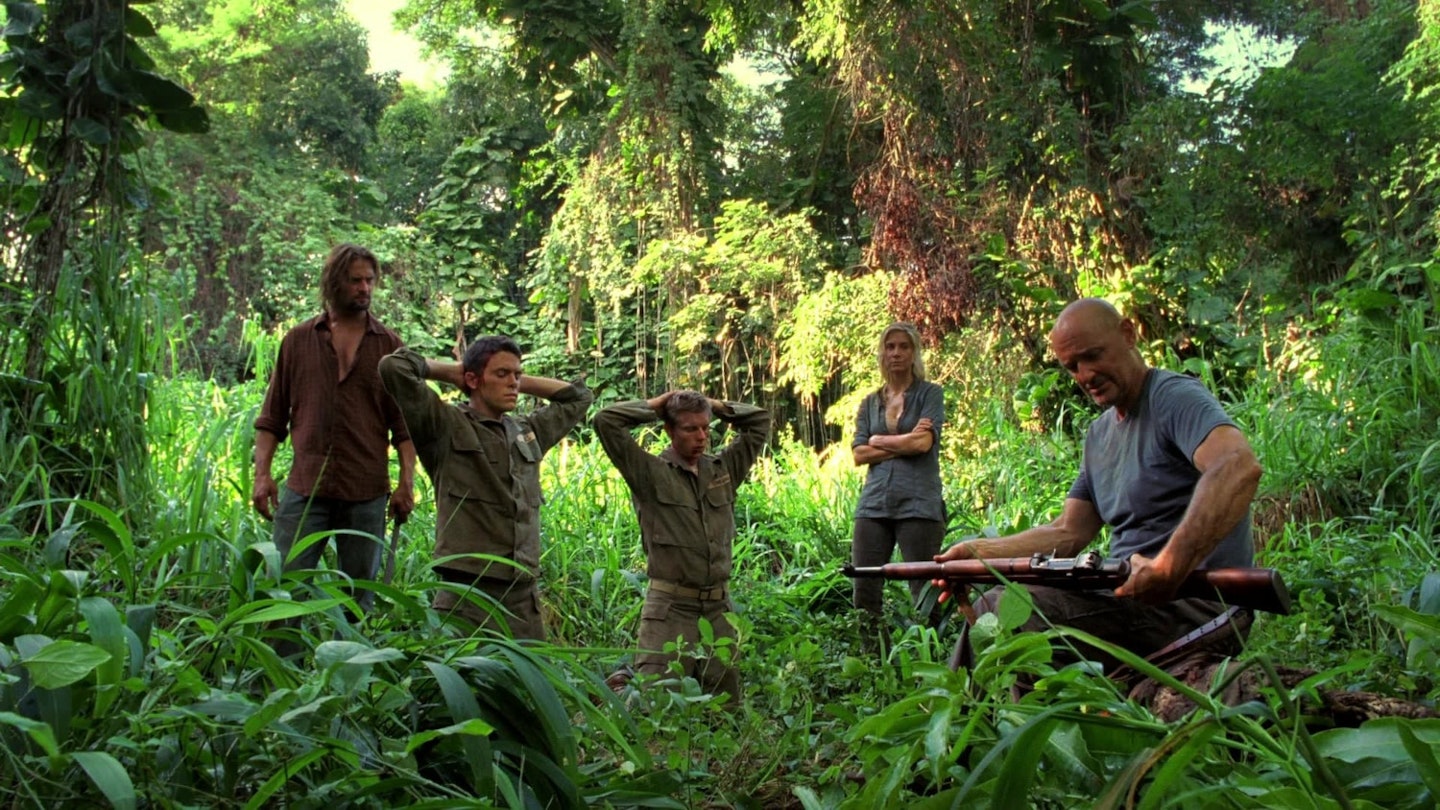 No, the ending didn't quite stick. But the castaway saga begun by JJ Abrams and continued by Carlton Cuse and Damon Lindelof is one hell of a ride, a masterful mystery-box adventure that gets its narrative hooks in and doesn't let go. Matthew Fox's Jack Shepherd becomes the de facto leader of a group of survivors of Oceanic Flight 815, who crash on a desert island with no hope of rescue. But this is no normal island – and there is a destiny for everyone who reaches its shore. Whether you're coming to the show fresh or looking for a rewatch, it really does hold up – and its on-location shooting in Hawaii and expansive mythology make it feel huge, even in today's blockbuster TV landscape.
Read Empire's oral history of Lost here.
Buffy The Vampire Slayer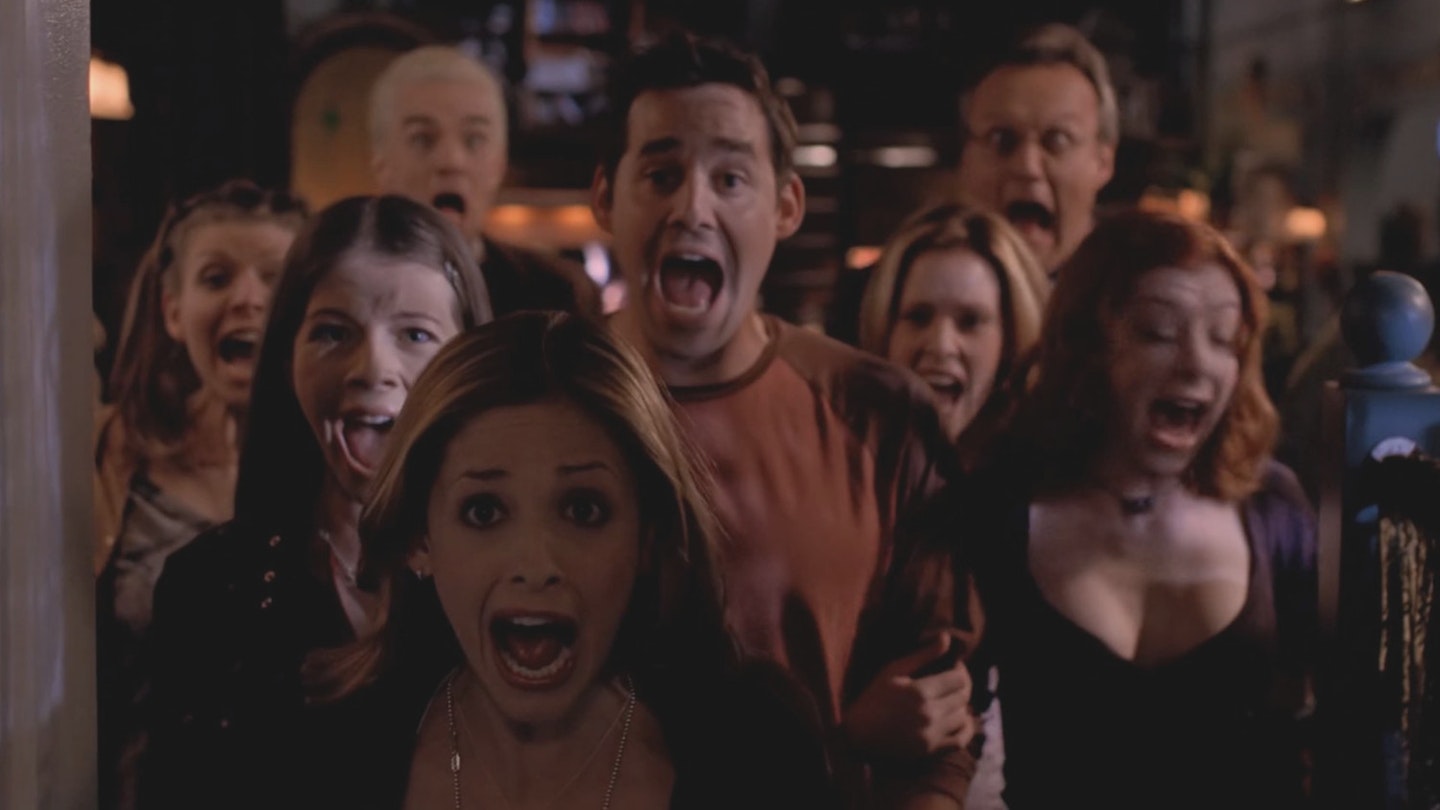 High school is hell. That's the central idea of this iconic teen-horror-fantasy saga, starring Sarah Michelle Gellar as the teenage girl 'chosen' to be the Slayer – an unwanted birthright that sees her stalking night-demons when she'd rather be hanging at the Bronze with her friends. But the town of Sunnydale is built on a Hellmouth that keeps spewing out vampires, ancient beings, and all kinds of supernatural trouble. From its flawed but loveable characters, to its snappy dialogue, vamp-busting brawls, and coming-of-age explorations, Buffy The Vampire Slayer is an all-time TV great. Its regular episodes are exceptional, and its exceptional episodes – the 'Surprise' cliffhanger, the largely dialogue-free 'Hush', the all-singing all-dancing musical 'Once More With Feeling', and the astonishing 'The Body' – are on another level entirely.
Empire Of Dreams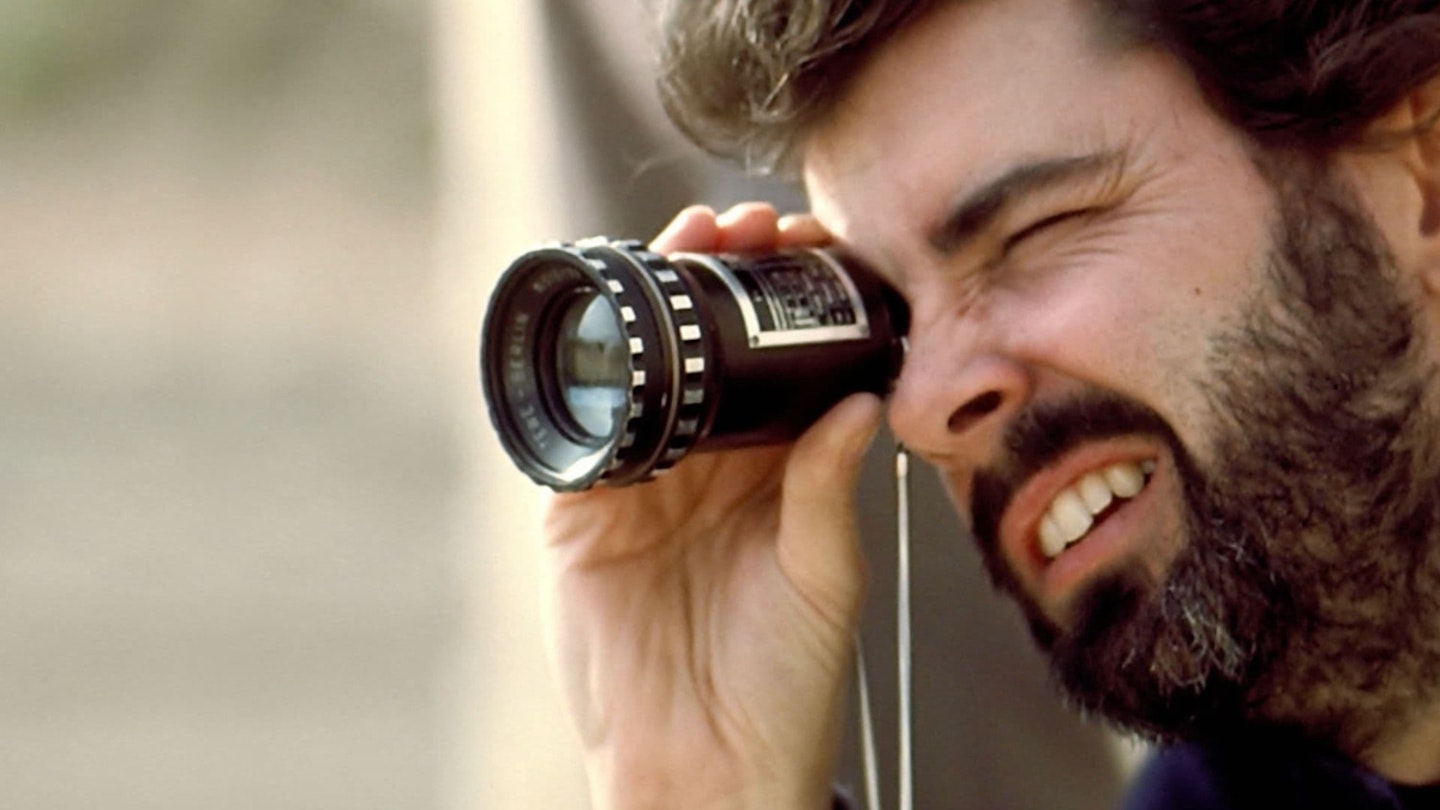 First released in 2004, this two-and-a-half-hour documentary charts the creation of the original Star Wars trilogy, from George Lucas' early career, through to the huge success of the original 1977 classic, and how that developed into the arrival of Episodes V and VI. It's a fascinating slice of cinema history, with plenty of behind-the-scenes access, interviews, and a reminder of the craft that went into bringing the OT to life.
24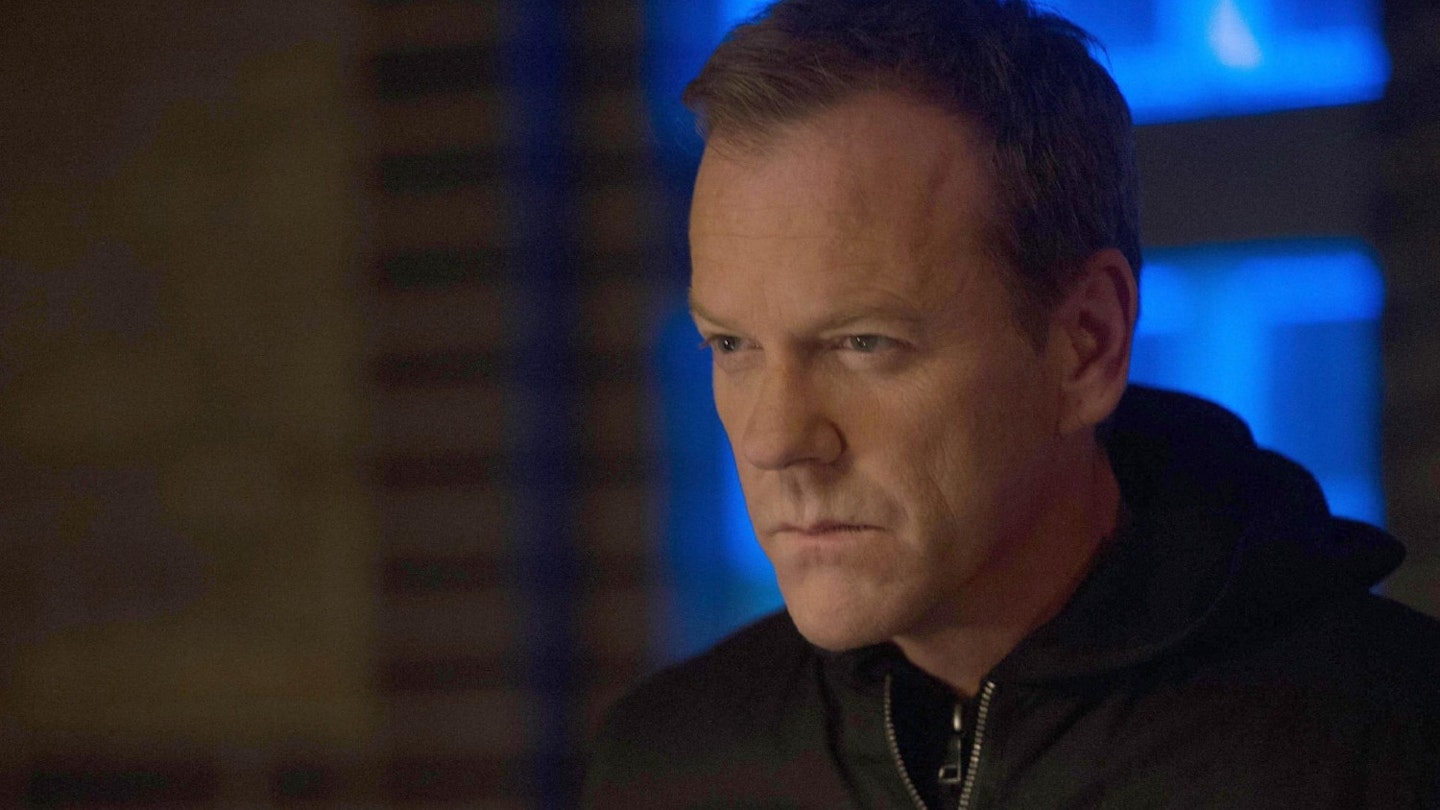 Or, the Jack Bauer power hour. Joel Surnow and Robert Cochran's action-thriller series remains compulsively watchable – a set of season-long action movies told in (more or less) 'real time', as Kiefer Sutherland's gun-toting hero takes out terrorists and faces up to assassination attempts against a ticking-clock concept. Some seasons are more successful than others, but the whole thing is addictive, and the show is absolutely jam-packed with cliffhangers that mean you'll rarely watch fewer than three episodes in a row. If it's sometimes ridiculous, it's also sometimes all the better for that.
Atlanta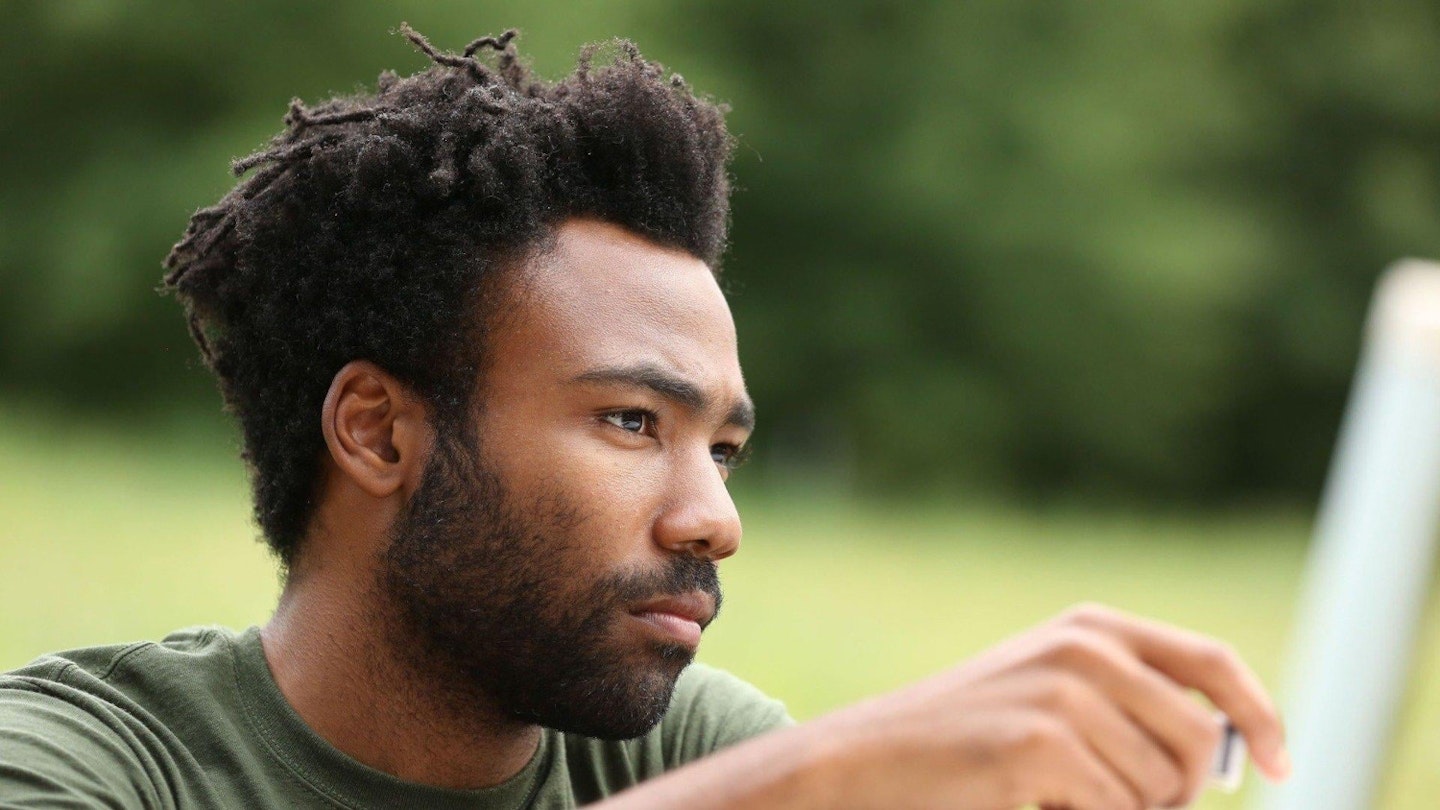 Donald Glover is ludicrously talented. Just stupidly, endlessly, jaw-droppingly talented – and beyond his stand-up comedy, his screenwriting, his music career as Childish Gambino, and his roles in the likes of Community and Solo: A Star Wars Story, he's also the creative force behind Atlanta. Across its 21 episodes, the show presents a surreal, shape-shifting portrait of the titular Georgia city, as Glover's lead character Earn tries to help his cousin Paper Boi boost his rap career. As well as starring, Glover often writes and directs the show too (though the key director here is Hiro Murai, behind the 'This Is America' music video), while the stellar ensemble also includes Brian Tyree Henry, LaKeith Stanfield, and Zazie Beetz. (Hip)-Hop on board now.
Mary Poppins Returns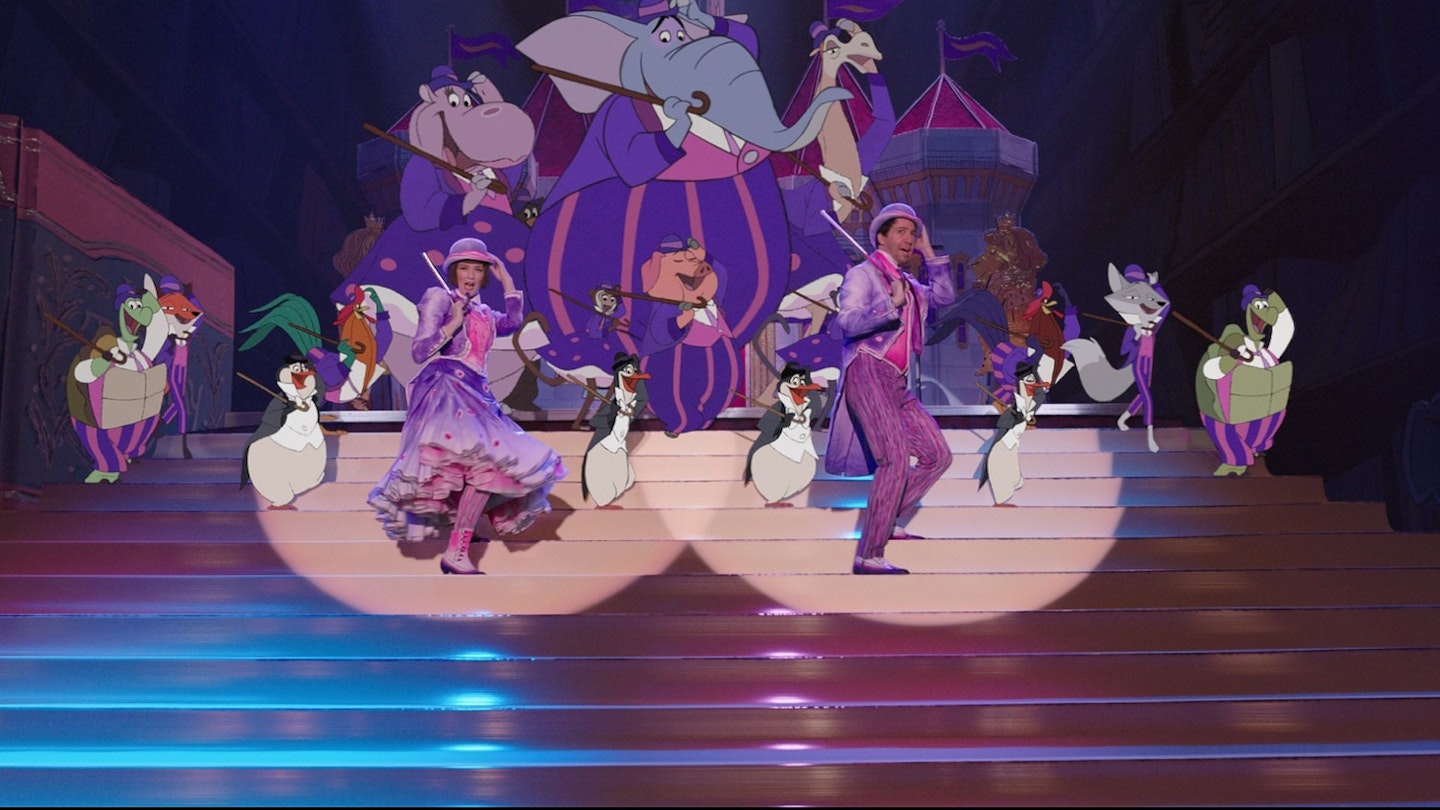 It didn't necessarily set the box office alight, but this revisiting of Mary Poppins was done with real affection – Emily Blunt is a slightly stern but striking Poppins, Lin-Manuel Miranda amps up the cock-er-ney as lamplighter Jack, and its animated sequence is gorgeously handled. But the real joy is the songs – new, but of a piece with the originals. From barnstorming bangers ('A Cover Is Not The Book') to gorgeous ballads ('The Place Where The Lost Things Go'), it all culminates in the song the world needs right now: 'Nowhere To Go But Up'. Lovely stuff.
Read the Empire review here.
Love, Victor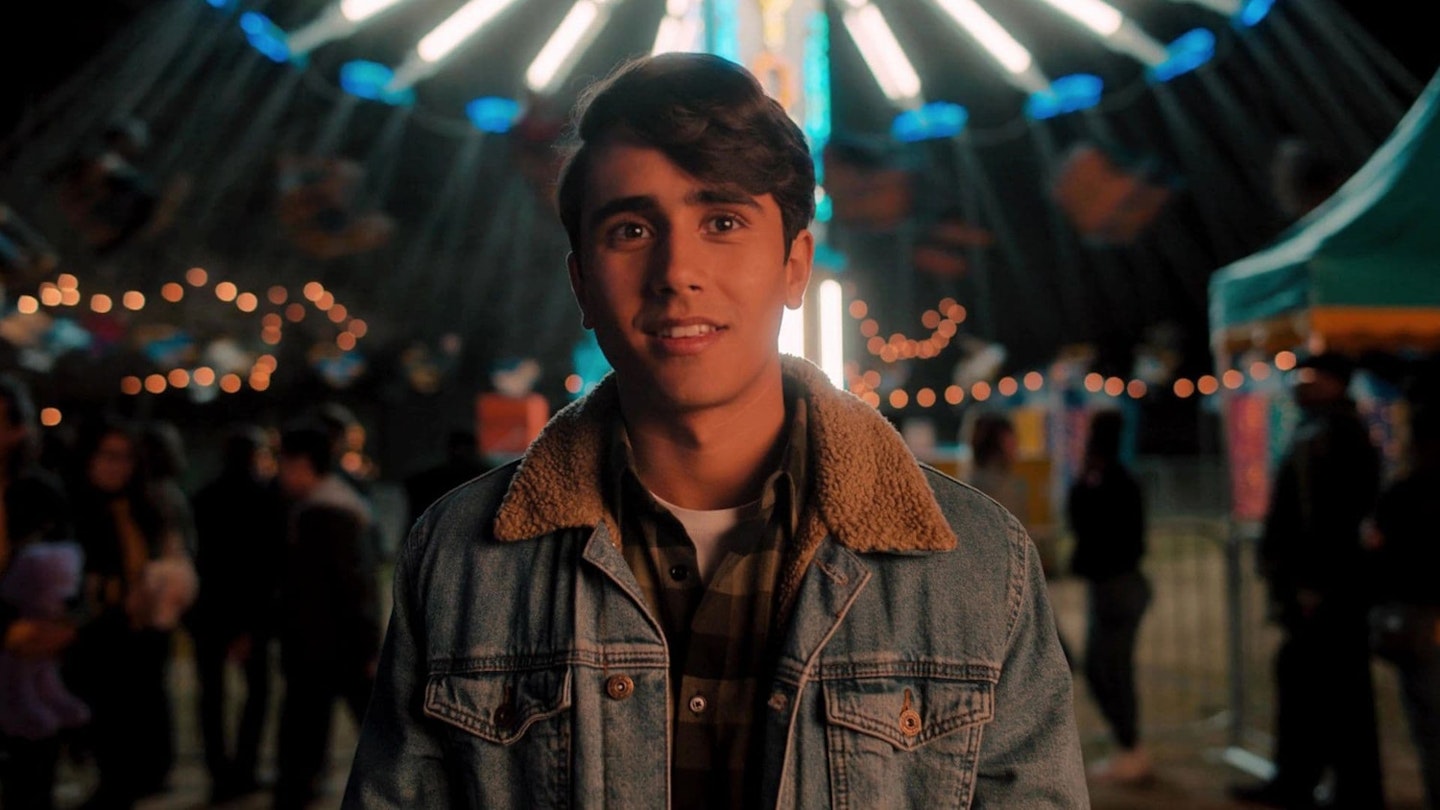 One of Disney's first Star Originals, Love, Victor is a TV spin-off of the charming teen rom-com Love, Simon – which, better late than never, brought a gay high school love story to the screen in a major mainstream Hollywood studio movie for the first time. If Simon's coming out was easy, the idea is that Victor's (Michael Cimino - no, not that one) isn't – he's from a less-affluent Latino family, with a religious mother who he doesn't think will accept him, and he still has a way to go to understand where his own sexuality lies. The series is as peppy as its big-screen cousin, but makes room to explore more nuances and sensitivities – and Nick Robinson appears in voiceover as Victor enters a DM correspondence with Simon after learning about his story. If you love Netflix's Heartstopper, there's a very good chance you'll have a good time with this series too.
The Favourite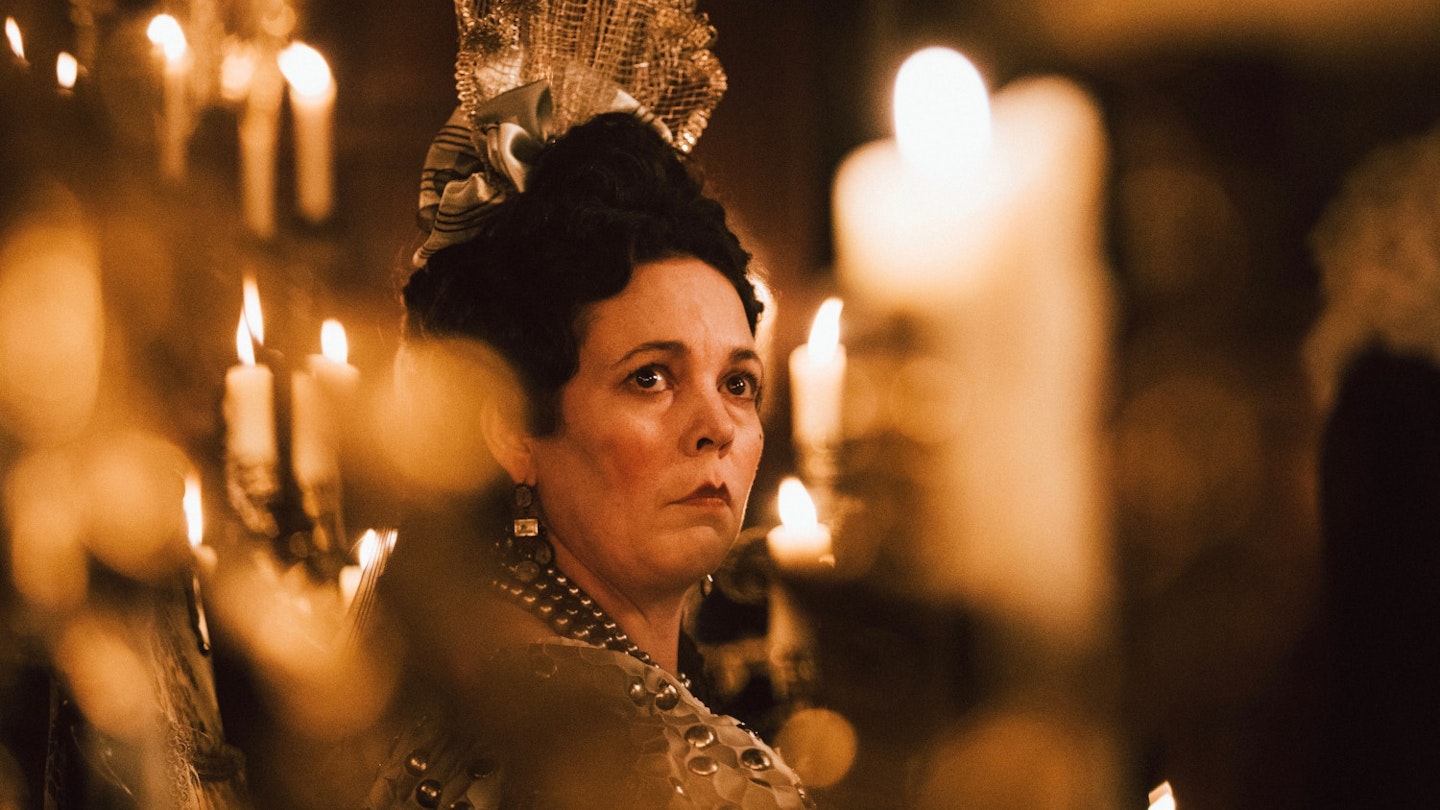 A period drama from Yorgos Lanthimos is unlike a period drama from anyone else. Prepare for fisheye lenses, caustic dialogue, bitingly dark humour, and a thick vein of grief underpinning the punk aesthetic. Olivia Colman plays Queen Anne, with Rachel Weisz as her confidante Sarah, who assists her majesty with political advice and sexual favours. But when Emma Stone's Abigail Masham comes to Queen Anne's court, there's a new favourite in town. It's a wickedly funny (and cuttingly sad) exploration of power, intimacy and loss, with incredible performances from its central trio. As we eagerly await the release of Yorgos' latest Emma Stone team-up, Poor Things, there's no time like the present to revisit The Favourite.
Read the Empire review here.
Bad Times At The El Royale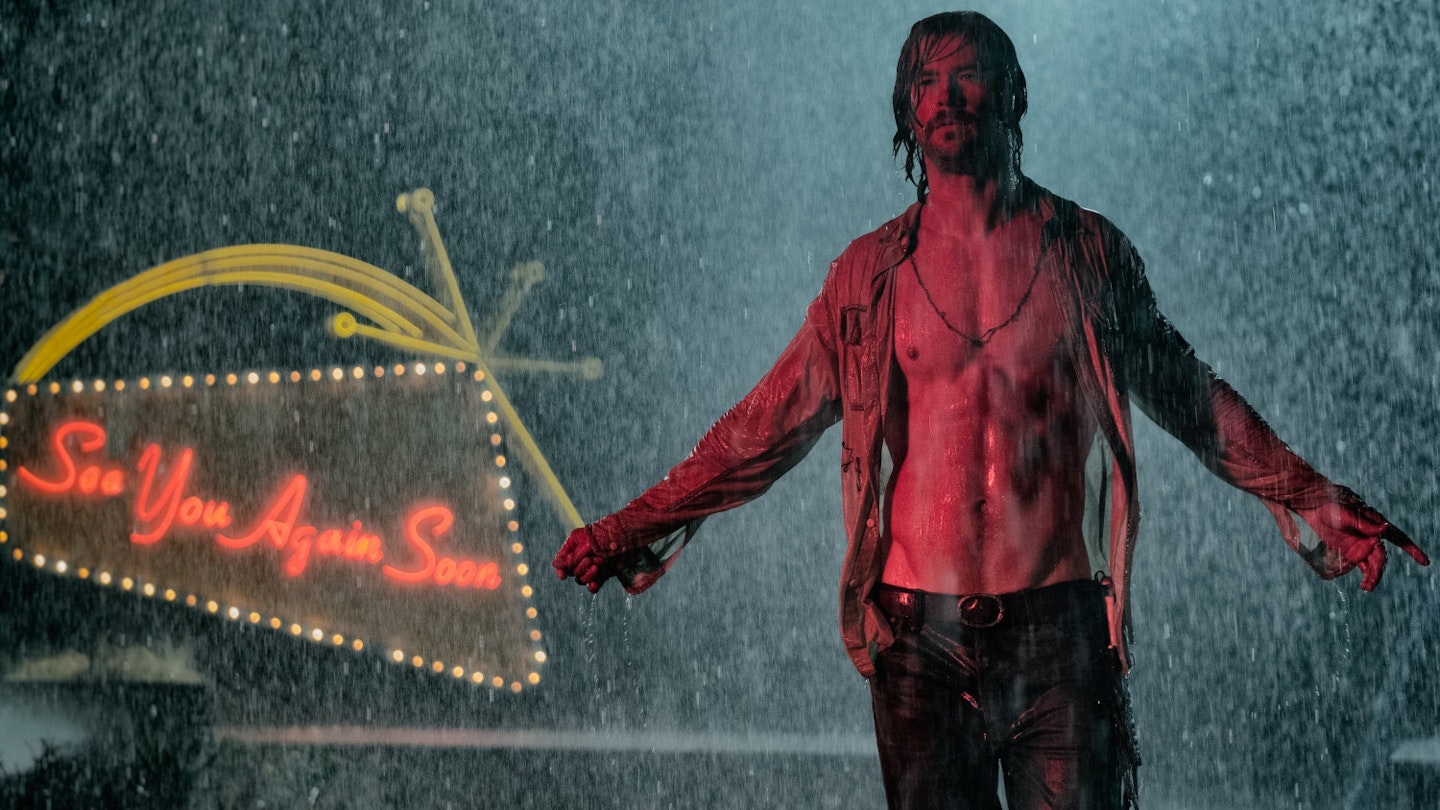 It didn't hit big at the box office on release, but Drew Goddard's mystery-filled thriller is destined to be a cult classic. There are flavours of Tarantino and the Coens in the 1969-set tale of a past-its-best hotel where a series of characters cross paths – Jeff Bridges' priest (or is he?), Cynthia Erivo's singer (or is she?), Dakota Johnson's hippy chick (or is she?), and Jon Hamm's salesman (or is he?). And that's before Chris Hemsworth's shirtless cult leader (no, he really is) struts in and shakes everything up. Tense and stylish, it's well worth checking in.
Read the Empire review here.
10 Things I Hate About You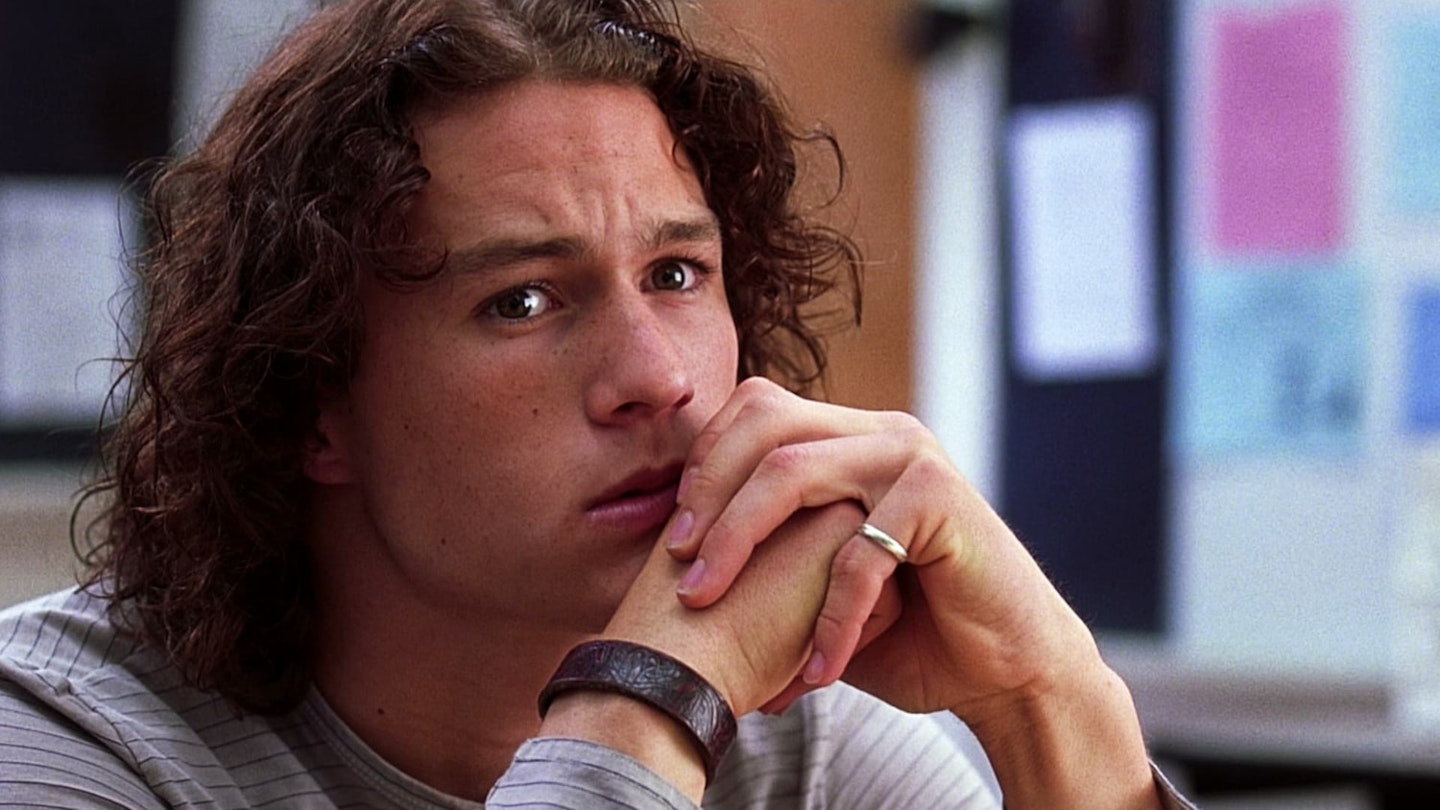 Standing alongside Clueless as the epochal '90s teen movie, Gil Junger's retelling of The Taming Of The Shrew is a sheer delight. With that Letters To Cleo soundtrack, a slew of iconic performances (Heath Ledger on full bad-boy charm offensive, Julia Stiles bringing the snark, Allison Janney as the porn-authoring guidance counsellor, and a young Joseph Gordon-Levitt among them), and a declaration of love on the bleachers for the ages, it's a classic.
Read the Empire review here.
Jennifer's Body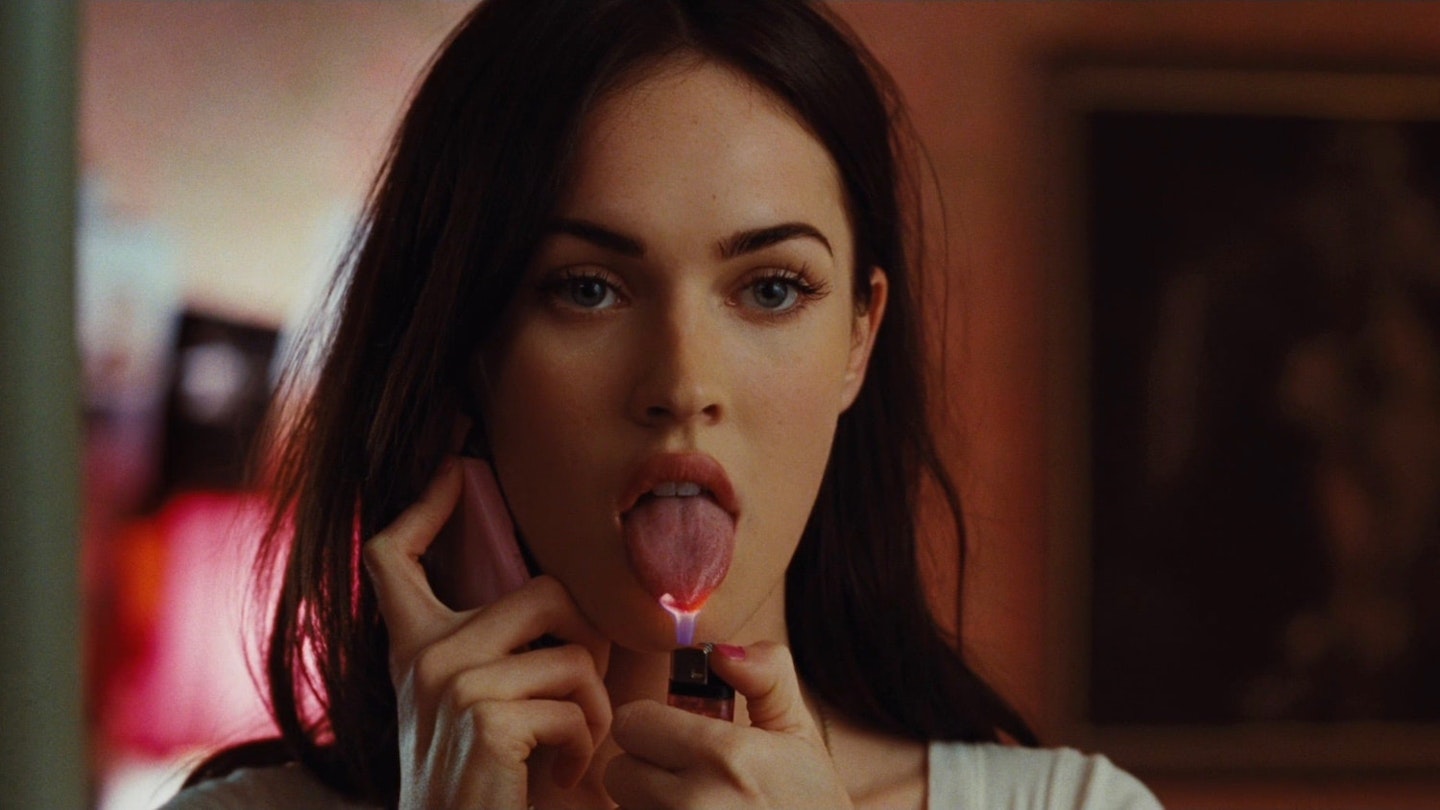 Maligned and misunderstood at the time, Karyn Kusama's horror-comedy has now undergone a major cultural reappraisal. Jennifer's Body is a sharply funny coming-of-age movie about female friendship, bathed in blood and with a sharp tongue to match, courtesy of Juno writer Diablo Cody. Megan Fox is the titular bloodsucker, a high schooler who's ritually sacrificed by a whiny emo band who wrongly believe her to be a virgin. Instead of dying, she becomes a demonic entity who feasts on unwitting boys, while her best mate Needy (Amanda Seyfried) becomes increasingly concerned. Its lukewarm reception was way off the mark, and it's now – rightly – becoming a cult classic.
Read the Empire review here.
The X-Files: Seasons 1-9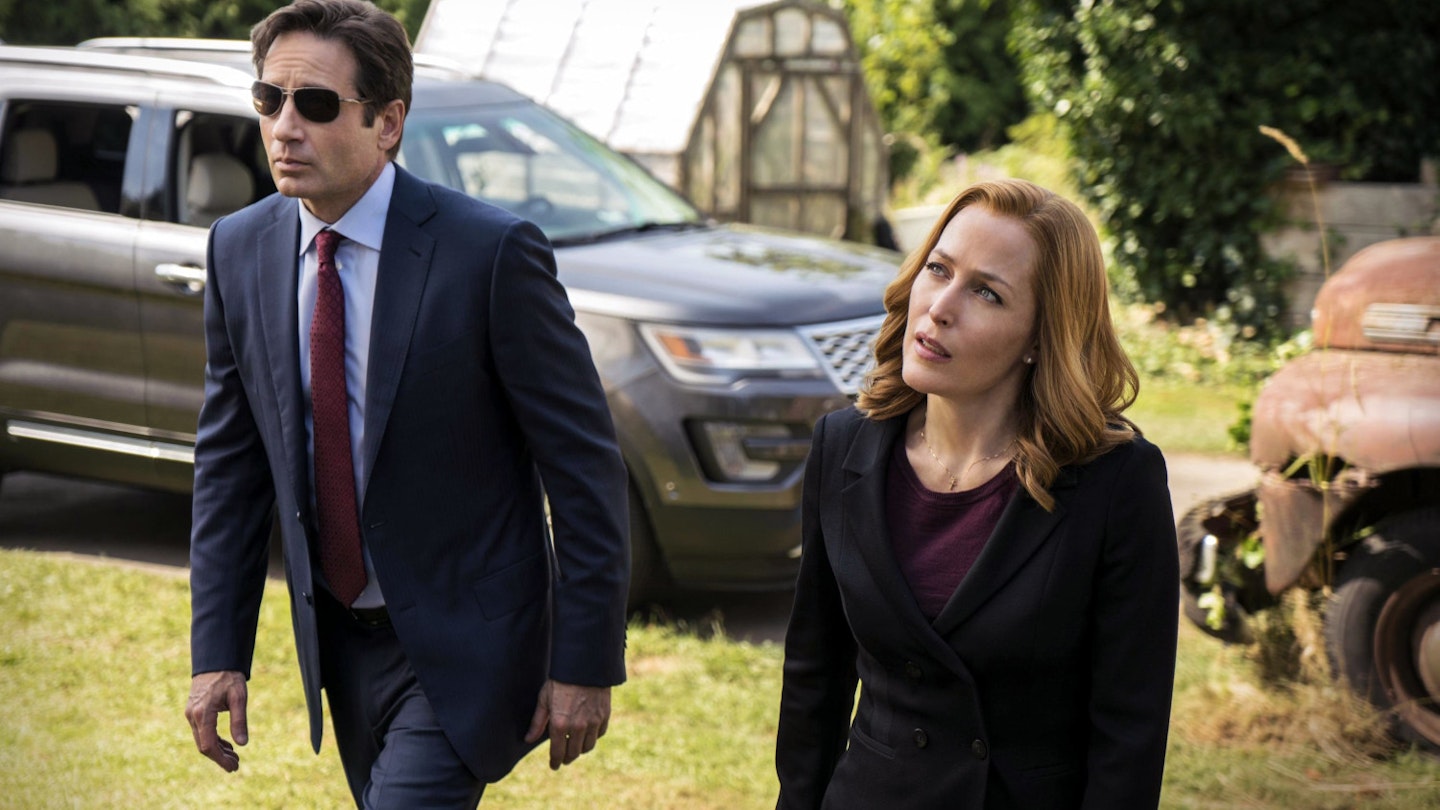 Fall down the rabbit-hole of the iconic sci-fi mystery show, which pitched David Duchovny's true-believer Fox Mulder and Gillian Anderson's sceptical Dana Scully as FBI agents on the trail of unsolvable cases with supernatural bents. Beyond the episodic adventures there's a massive overarching mythology that unfolds, revealing an epic extra-terrestrial conspiracy waiting to be unpicked. As well as the show's original run (the more recent revival seasons 10 and 11 are absent here), Disney+ has the 1998 movie, and its 2008 follow-up The X-Files: I Want To Believe.
Read the Empire rundown of The X-Files' 20 Greatest Episodes here.
O.J.: Made In America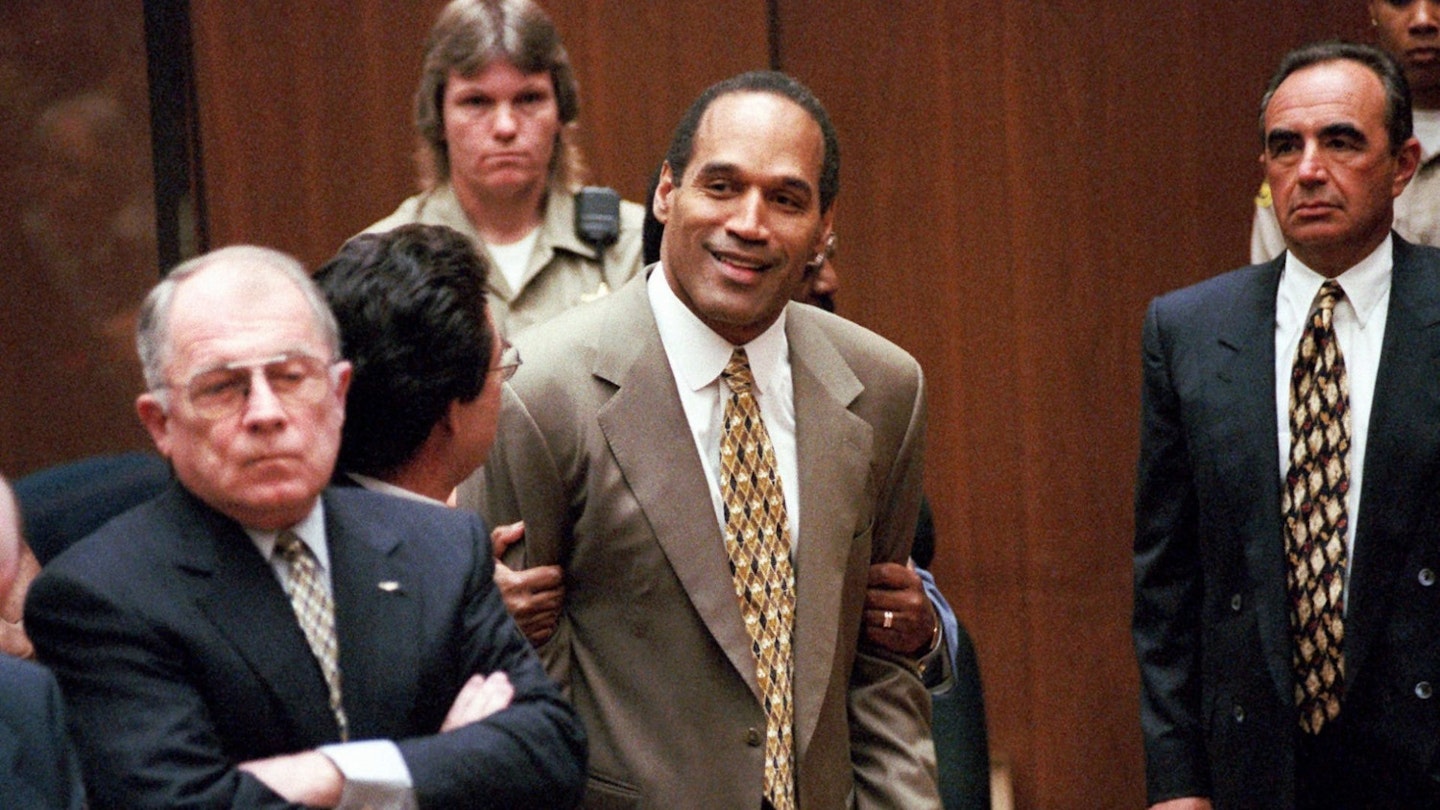 Filmmaker Ezra Edelman presents an epic eight-hour exploration of the life of O.J. Simpson, from his sporting heyday through to the murder of Nicole Brown Simpson and Ronald Lyle Goldman that became one of the defining cultural milestones of the early 1990s. Across its runtime, the documentary takes in race, celebrity, the justice system, and the foundations of America itself, presenting a nuanced and detailed portrait on a huge, macro scale. It appears on Disney+ as part of the streamer's ESPN offerings.
Hawkeye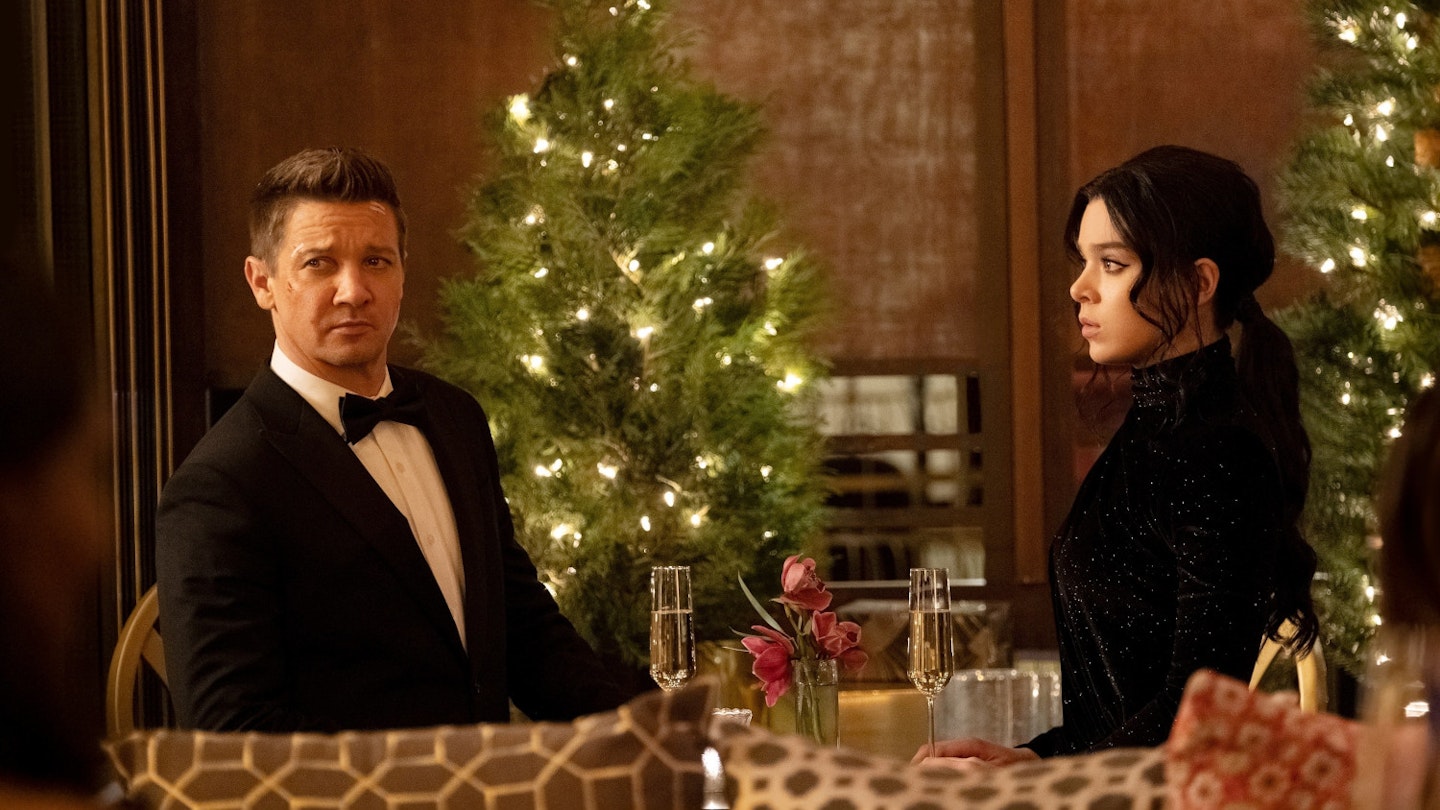 While The Falcon And The Winter Soldier, despite properly debuting Anthony Mackie taking over as Captain America, didn't exactly live up to its promise, Hawkeye was a much more pleasant surprise. Doing more with Jeremy Renner's agent, archer and Avenger, the series gave him more to do than most of the movies. Plus, it introduced another successful younger character, with Hailee Steinfeld impressing as fellow arrow-flinger and quick wit Kate Bishop. Add in Florence Pugh's snarky, capable Yelena, a lot of fun action and a pizza-loving dog and this (loose) adaptation of Matt Fraction and David Aja's comics run was a winner.
Read the Empire review here.
Encanto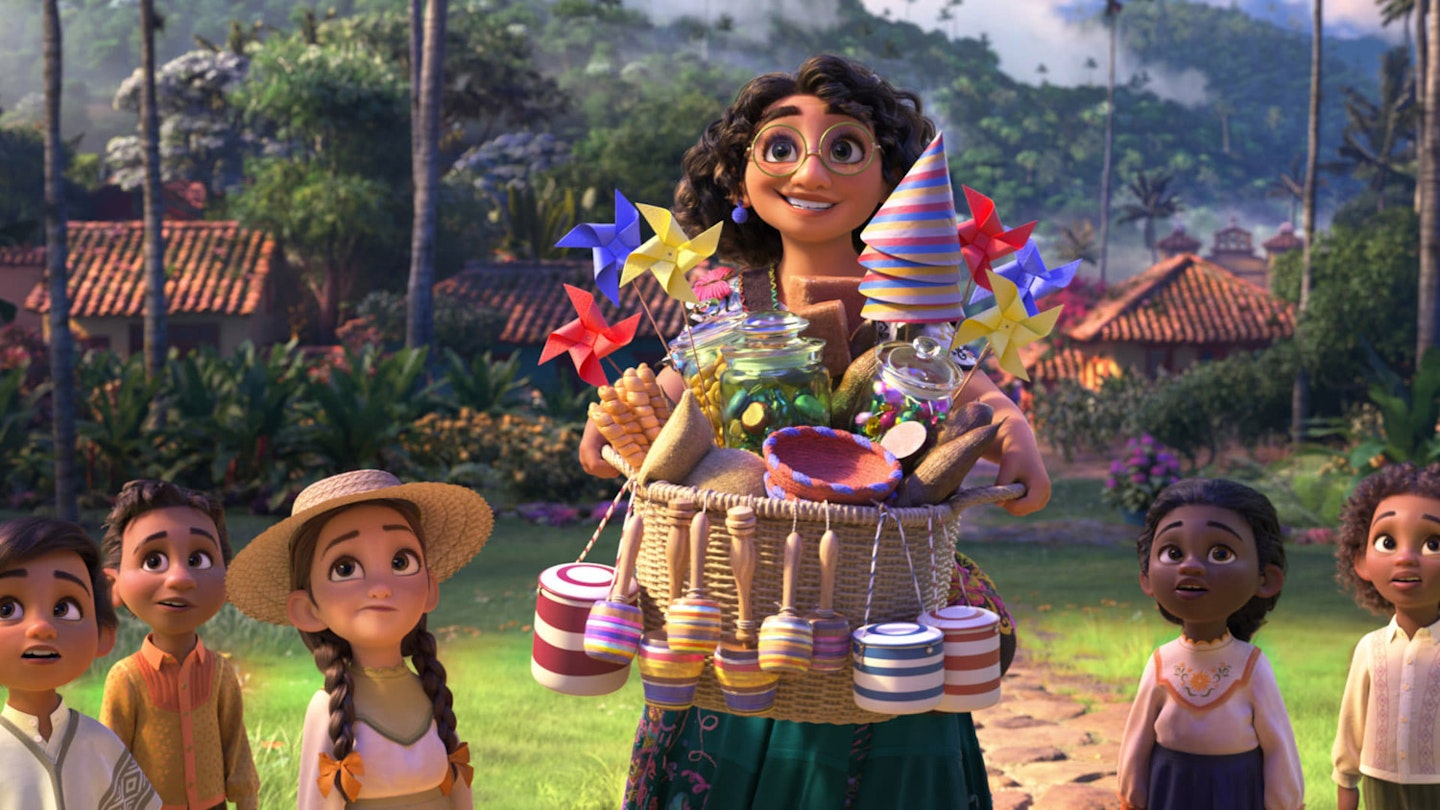 Although Encanto enjoyed a relatively brief run in cinemas, it's on Disney+ where it has truly found a home - and a massive audience. A blend of universal (and yet also specific) family themes, the story of a young woman born into a family who all received magic powers apart from her, this Disney animated treat came boasting bags of charm, catchy tunes courtesy of Lin-Manuel Miranda (despite warnings to the contrary, we're still talking - and indeed singing - about Bruno even now) and emotionally resonant moments.
Read the Empire review here.
The Beatles: Get Back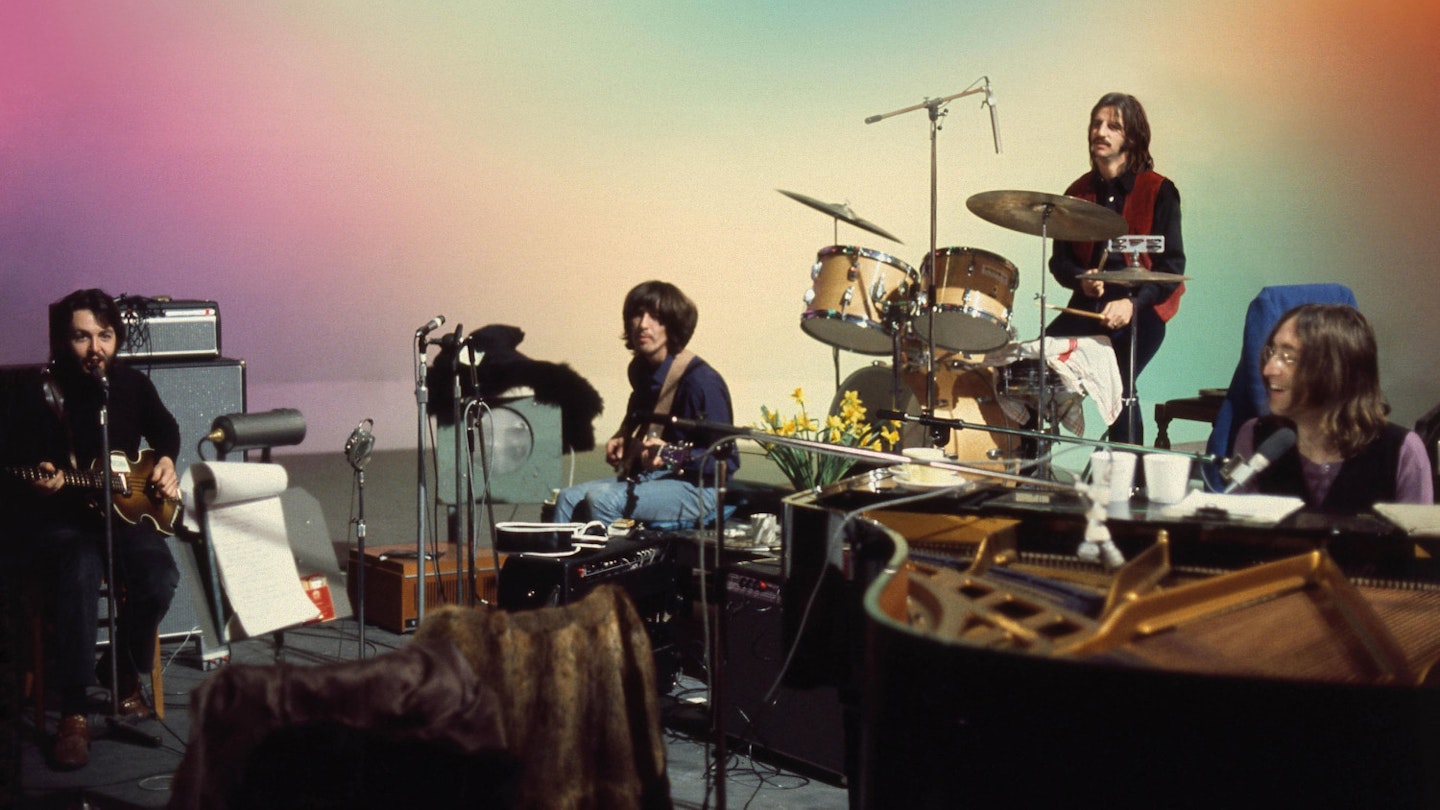 Sticking with the documentarian form following the success of They Shall Not Grow Old,Peter Jackson turns his attention to the final days of The Fab Four. The Beatles: Get Back features never-before-seen footage of the band shot in 1969, with added material from their final live performance on top of the London Apple Corps offices. Ringo says it's a much truer portrait of the end of the Beatles than 1970's original Let It Be film. Genius at work, both behind and in front of the camera.
Read the Empire review here.
Pam & Tommy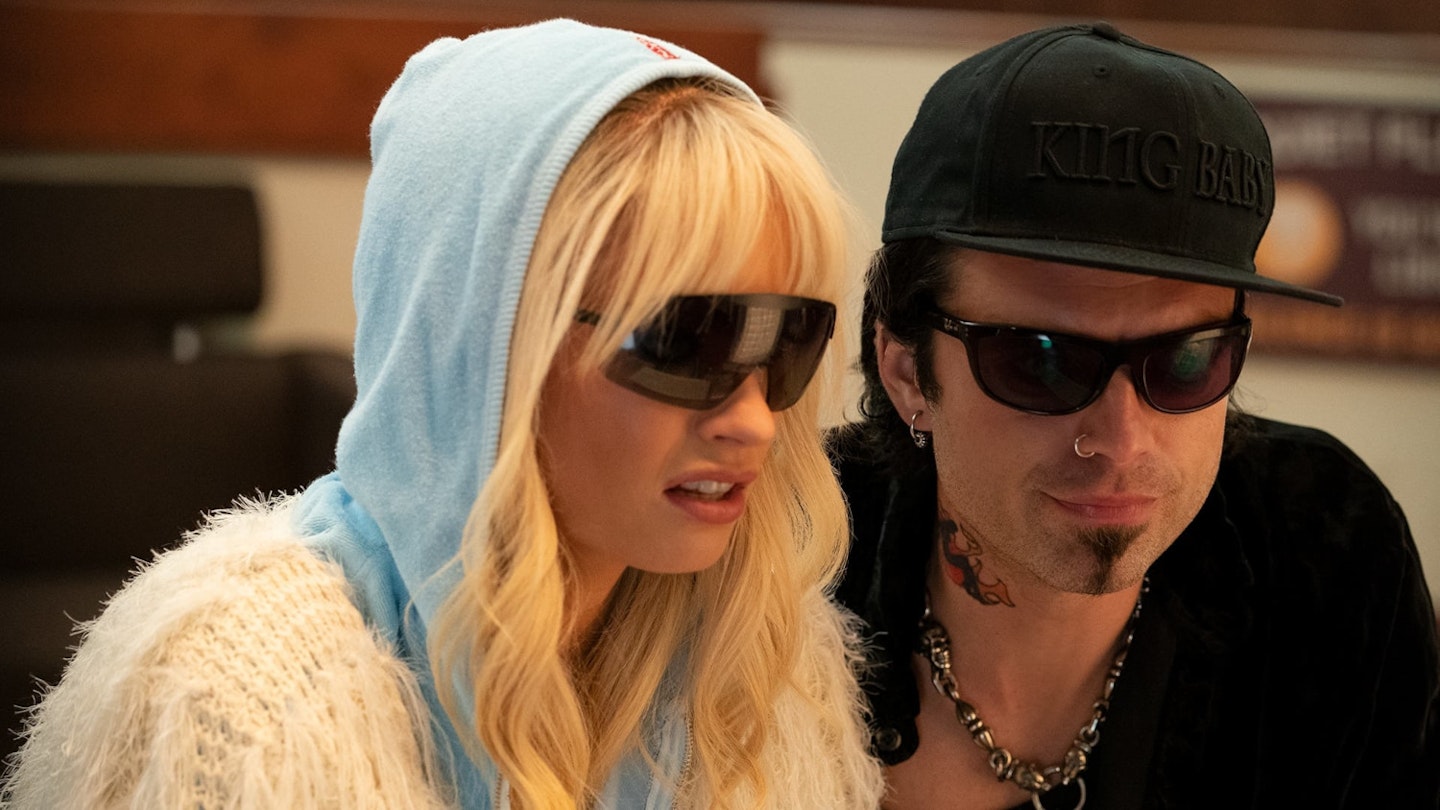 The jury is still out on the sensitivity of making a wild, comedic take on what was for Pamela Anderson in particular, a very traumatic time (the release of a tape containing her larking about and having sex with new husband, rocker Tommy Lee). But Pam & Tommy, which is quite different from almost anything else you'll see on the service (not many talking penises in the Mouse House's animated movies) is also anchored by excellent performances from Lily James and Sebastian Stan as the lead pair and a drive to do something different with the story.
Read the Empire review here.
The Muppet Show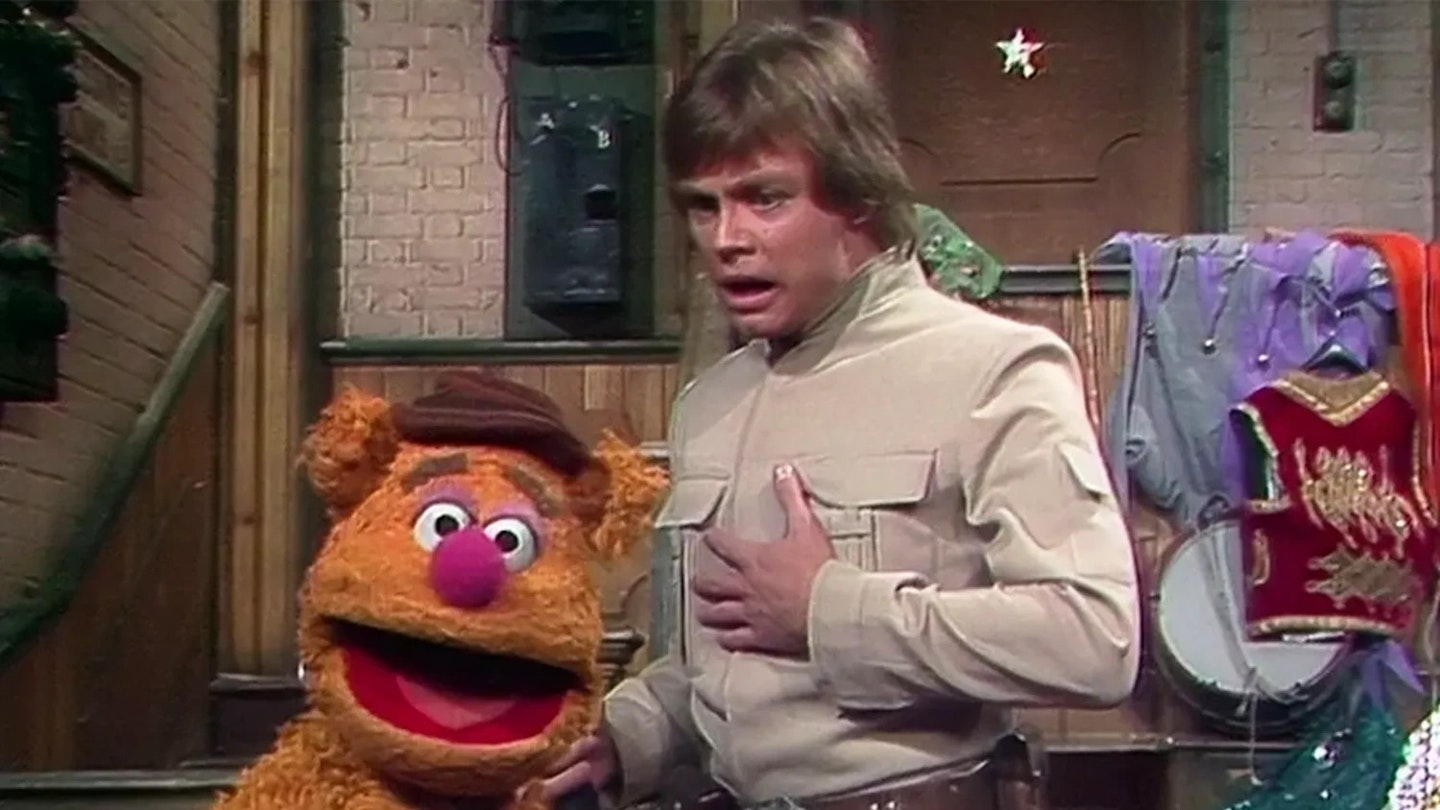 If you only know Kermit and co. from their movies (or their much lesser more recent TV outings), then it's time to play the music, it's time to light the lights, and it's really time to meet the Muppets in their 1970s heyday. A variety show where almost anything can happen (and frequently does), The Muppet Show is chaos at its finest. Celebrity guests (Mark Hamill! Steve Martin! Rita flippin' Moreno!) show up and aim to keep up, and so many of our beloved characters got their start here. Might we also recommend recent Muppet entry Muppets Haunted Mansion? It's a real throwback to that sort of inspired madness.
Isle Of Dogs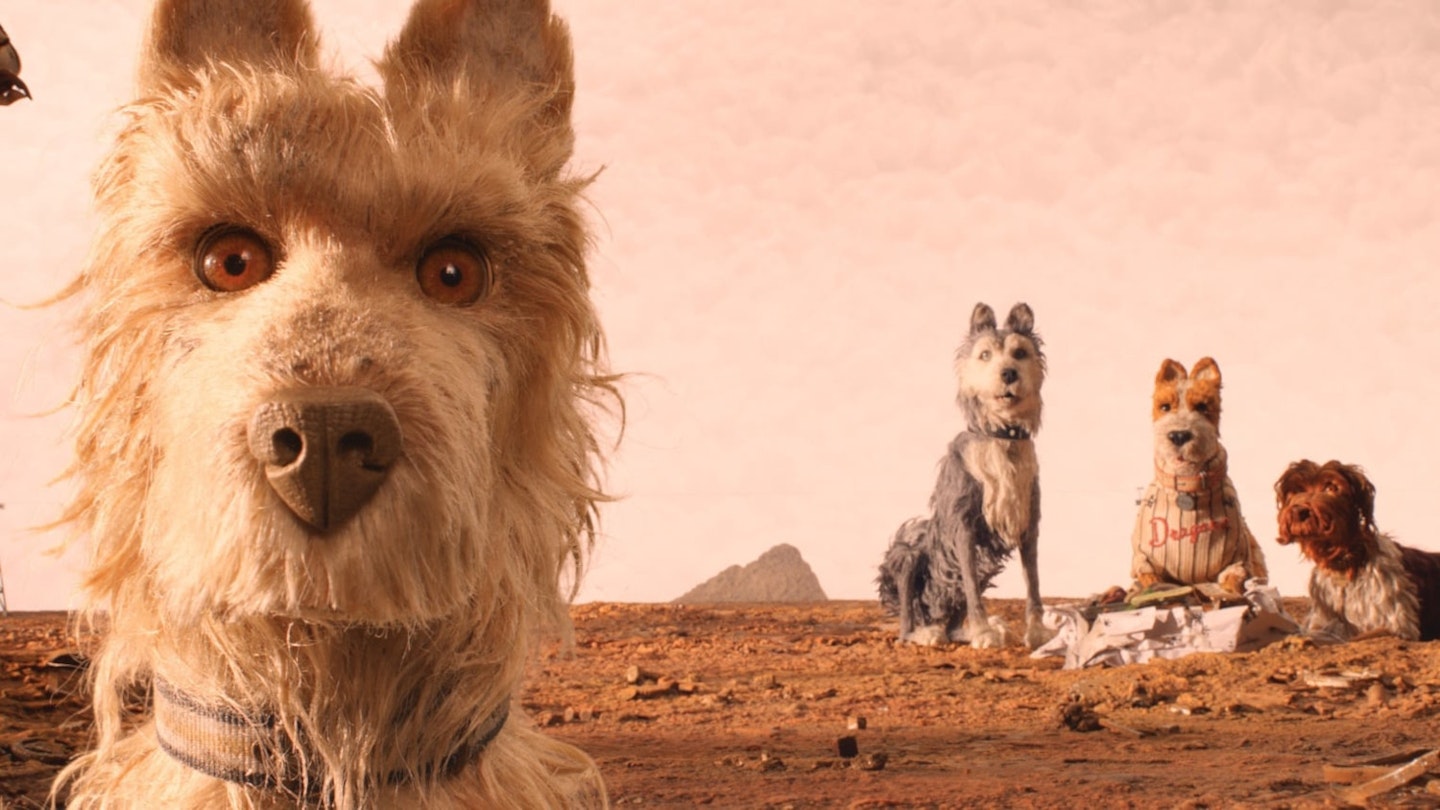 Wes Anderson's follow-up to The Grand Budapest Hotel was this doggie treat. A stop-motion animation in the vein of his Fantastic Mr Fox, Isle of Dogs is set in a dystopian Japan in which dogs have been confined to a garbage-strewn island after an outbreak of canine flu. This being an Anderson movie, the likes of Scarlett Johansson, Tilda Swinton, Edward Norton, Bryan Cranston and Jeff Goldblum are among those voicing the menagerie of canine characters, and together they help create a singular cinematic experience.
Read the Empire review here.
Loki
Loki was dead, to begin with. And then... He wasn't. Jumping off from Avengers Endgame's time-travel revival of everyone's favourite trickster god, Loki made full use of Tom Hiddleston's considerable time spent playing the cheeky-yet-conflicted chappie. Sophia Di Martino brought heart and bitterness as Loki variant Sophie, while writer Michael Waldron and director Kate Herron cooked up all manner of dimension-jumping adventures featuring a variety of Lokis (yes, Alligator Loki still rocks). Not to mention Owen Wilson sporting a 'tache and Jonathan Majors stealing the finale as He Who Remains/Kang. The sensational second season, which has just wrapped up, is a perfect send-off for the reformed God of Mischief - and its finale is a reminder of why we fell in love with the MCU in the first place. "I know what I want. I know what kind of god I need to be. For you. For all of us." Ah, man!
Read the Empire review here.
The Kid Who Would Be King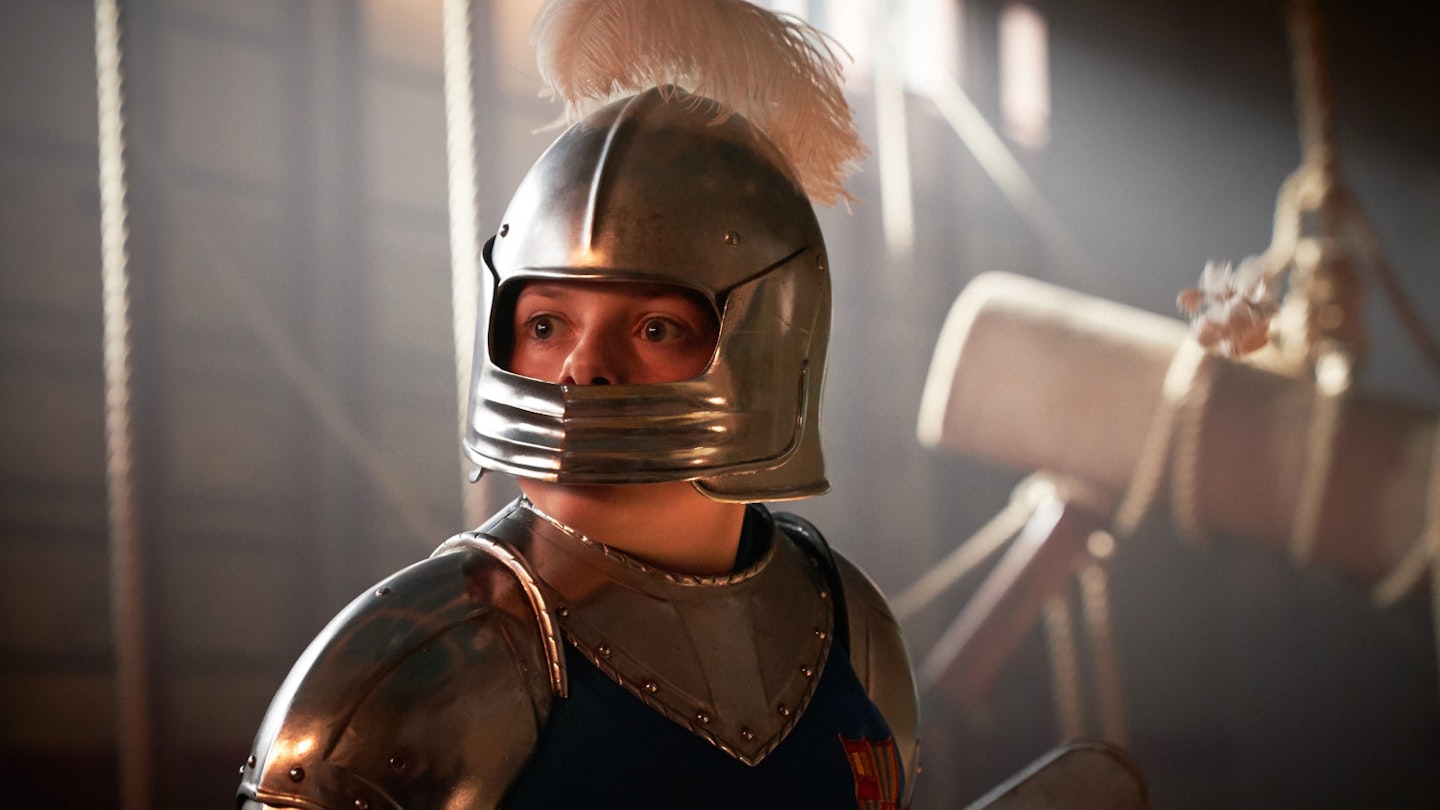 Joe Cornish's follow-up to Attack The Block was bizarrely and unfairly under-appreciated in cinemas, so like Arthur pulling the sword from the stone, discover this one. Not that Arthur's the focus of this fantasy - that honour goes to Alex (Louis Ashbourne Serkis), who finds Excalibur on a building site and ends up having to help Merlin (wonderfully played by both Angus Imrie and Patrick Stewart at different times) defeat the evil plans of Morgana (Rebecca Ferguson), who wants to get Medieval on the United Kingdom. Melding modern, fresh storytelling with a narrative rooted in a long and storied tradition of British myth and legend, this is a proper one-for-all-the-family affair.
Read the Empire review here.
Who Framed Roger Rabbit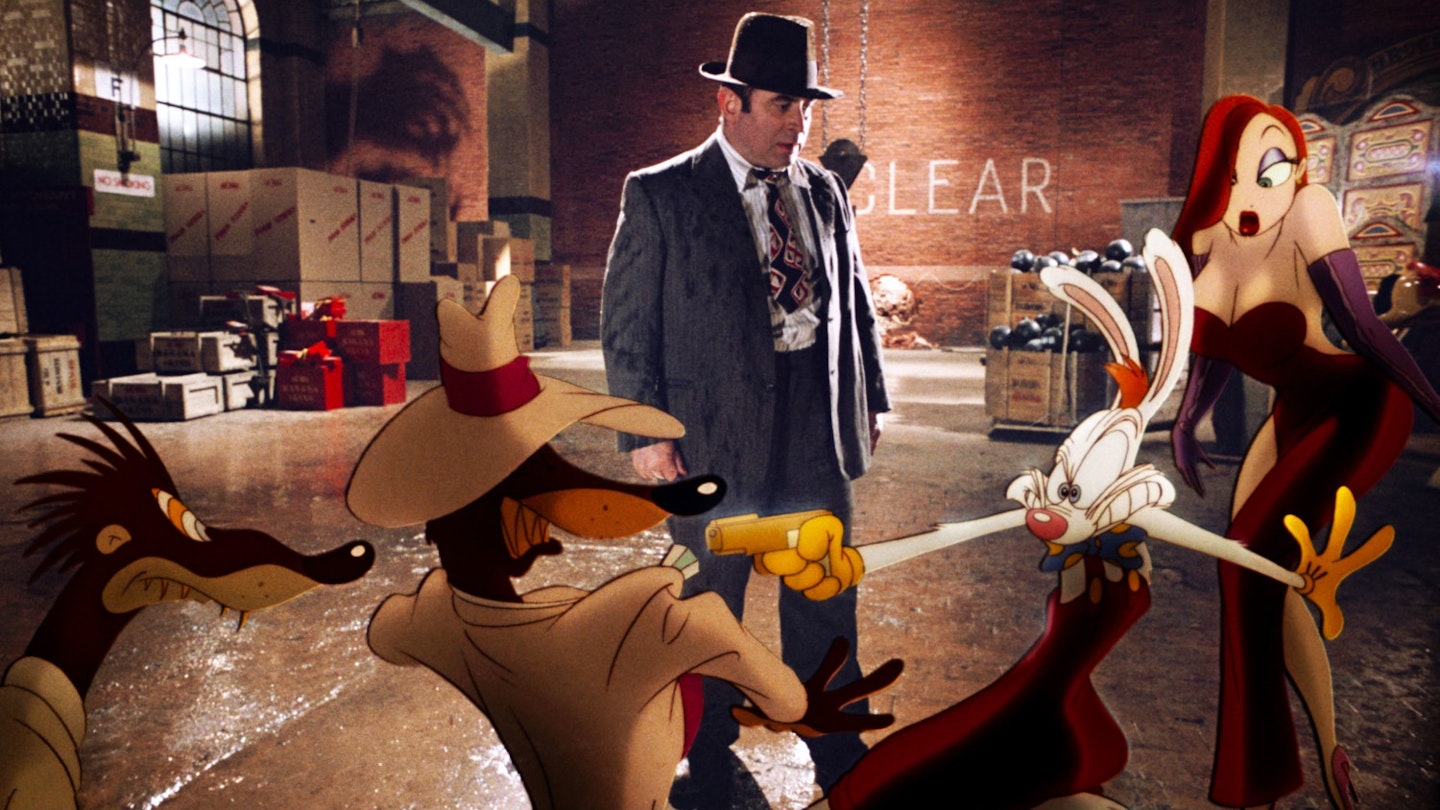 Part animation, part film noir, part slapstick comedy, part mismatched buddy movie, part postmodern treatise, director Robert Zemeckis' and executive producer Steven Spielberg's valentine to the cartoon heroes of their youth is all astonishing technical know-how in the service of infectious exuberance and pure wonder. Mixing the indelible characterisations of Chuck Jones, Disney's beautiful animation and the screwball lunacy of Tex Avery, Who Framed Roger Rabbit is a fitting tribute to the kind of fun you can only have with cinema – but it's still worth finding on Disney+.
Read the Empire review here.
Cruella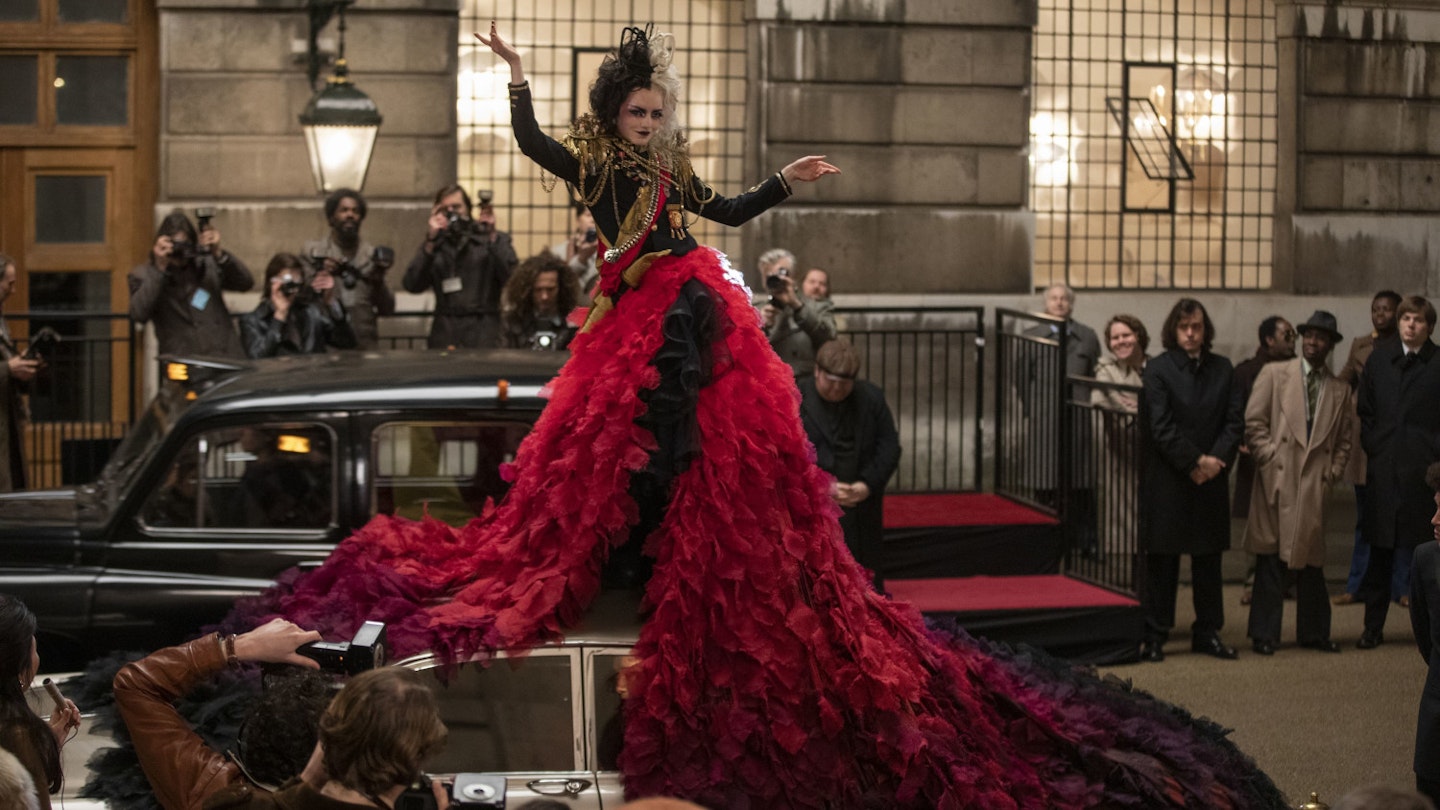 Not every Disney villain merits an origin story, but Cruella works mostly thanks to a committed performance from Emma Stone, a riotous punk streak shot straight through its heart, and a story that peels back some of the layers of the clothing-obsessed baddie. Here, we find the fur-obsessed, felonious fashionista struggling whilst coming into her own as a punk-styled rebel, facing off against Emma Thompson's even crueller (cruella-r?) Baroness. It's naturally stylish but also effective, and the soundtrack - including a banging Florence & The Machine original title track - is a doozy.
Read the Empire review here.
Werewolf By Night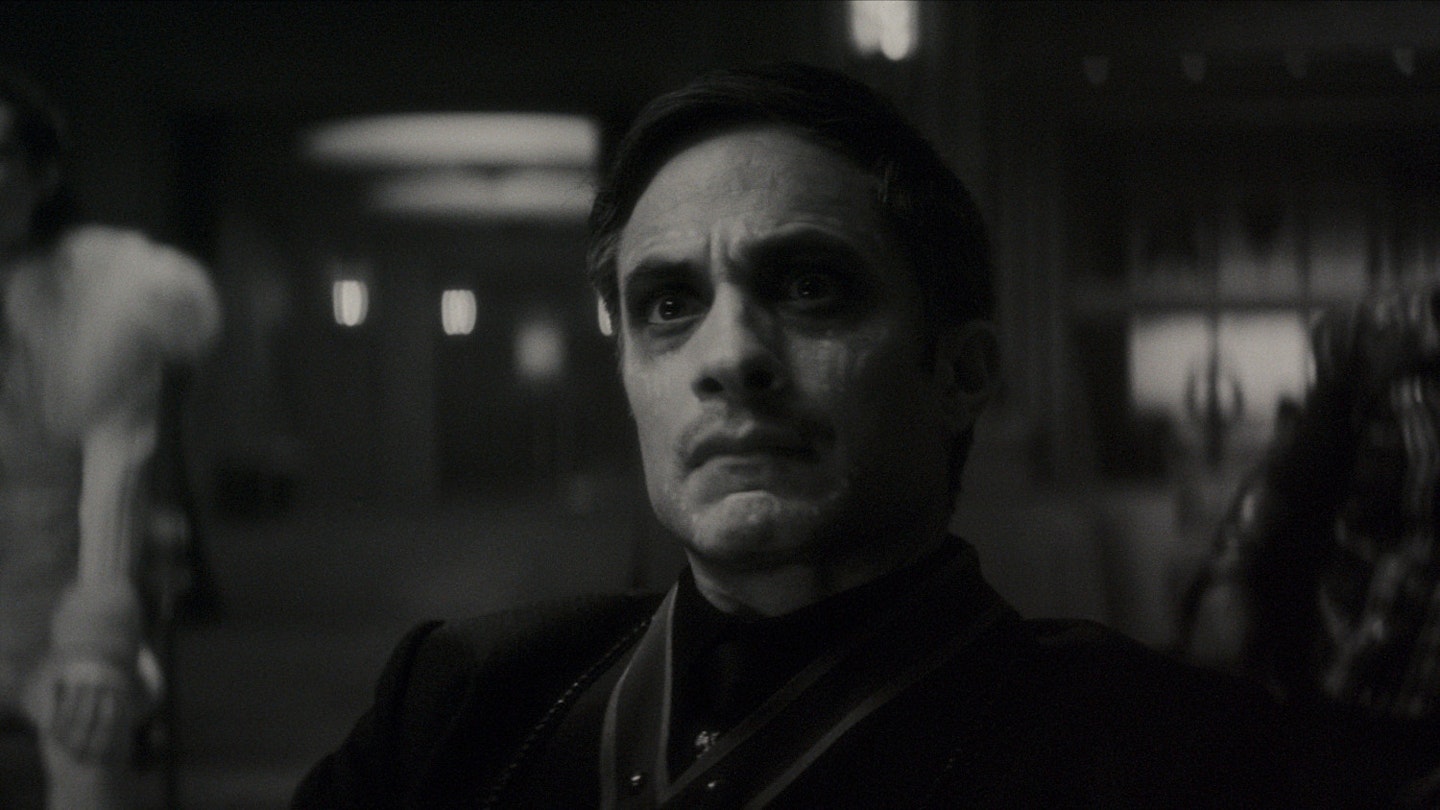 Crafted by Oscar-winning composer Michael Giacchino, who has long harboured a desire to direct, this "Marvel Special Presentation" is a big swing for the Marvel Cinematic Universe - and Giacchino knocks it straight out of the park. Channelling classic Universal monster movies, it's by turns scary, funny and freaky, with a surprise or two and great performances from Gael García Bernal and Laura Donnelly. And for those who don't want to be loaded down with MCU homework, this can be enjoyed without watching lots of movies and shows ahead of it.
Read the Empire review here.
Andor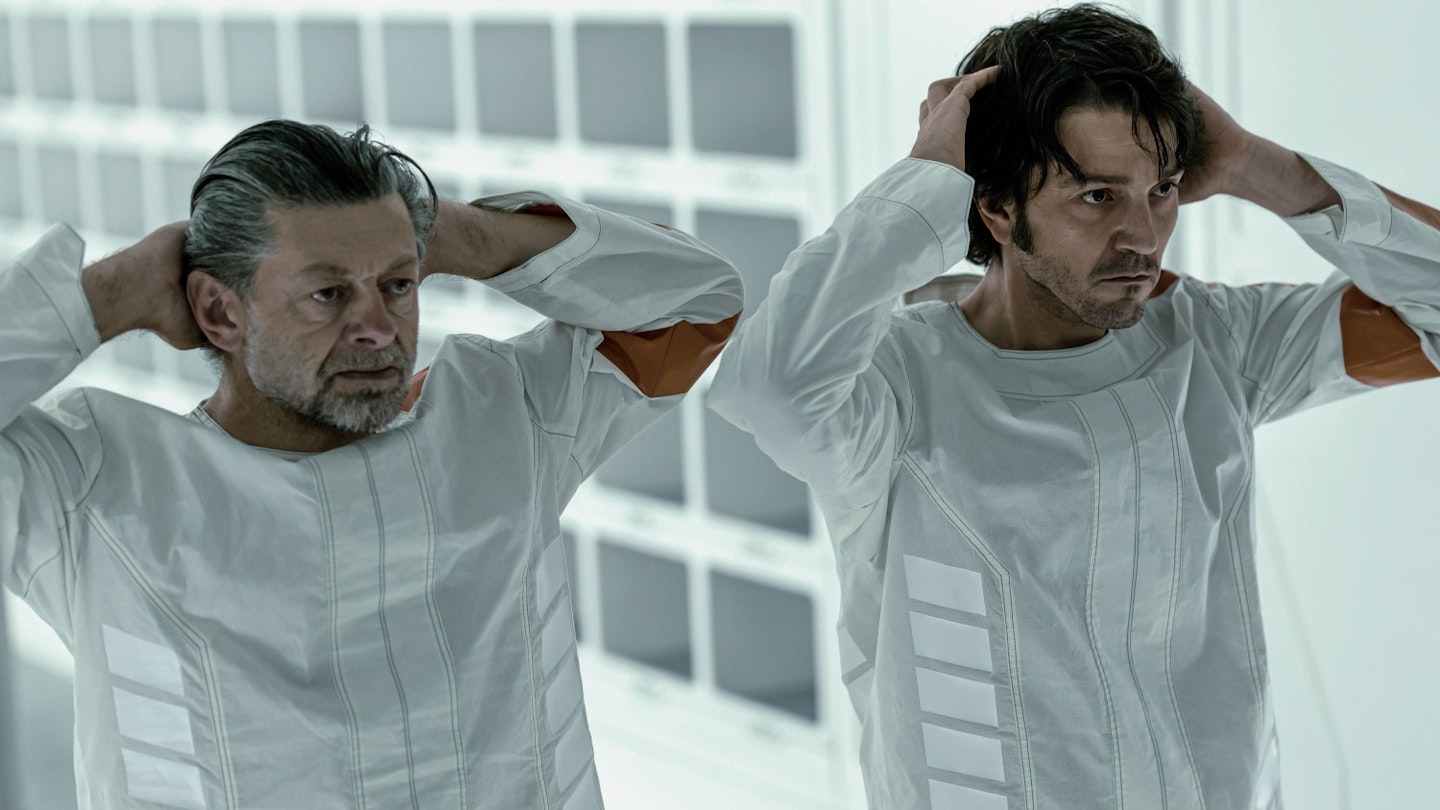 The likes of The Mandalorian and the animated series are one level of Star Wars. Andor has proven to be quite another. The brain-child (or at least further developed by) Rogue One script doctor Tony Gilroy, this takes what could have been a basic origin story for Diego Luna's rebel agent from that film and instead spins a complex web around him. Tackling the terrifying Imperial attitude, resistance fighters and downtrodden outer rim colonies, it's smart and mature storytelling of the highest order. ONE WAY OUT! ONE WAY OUT! ONE! WAY! OUT!
Read the Empire review here.
Turning Red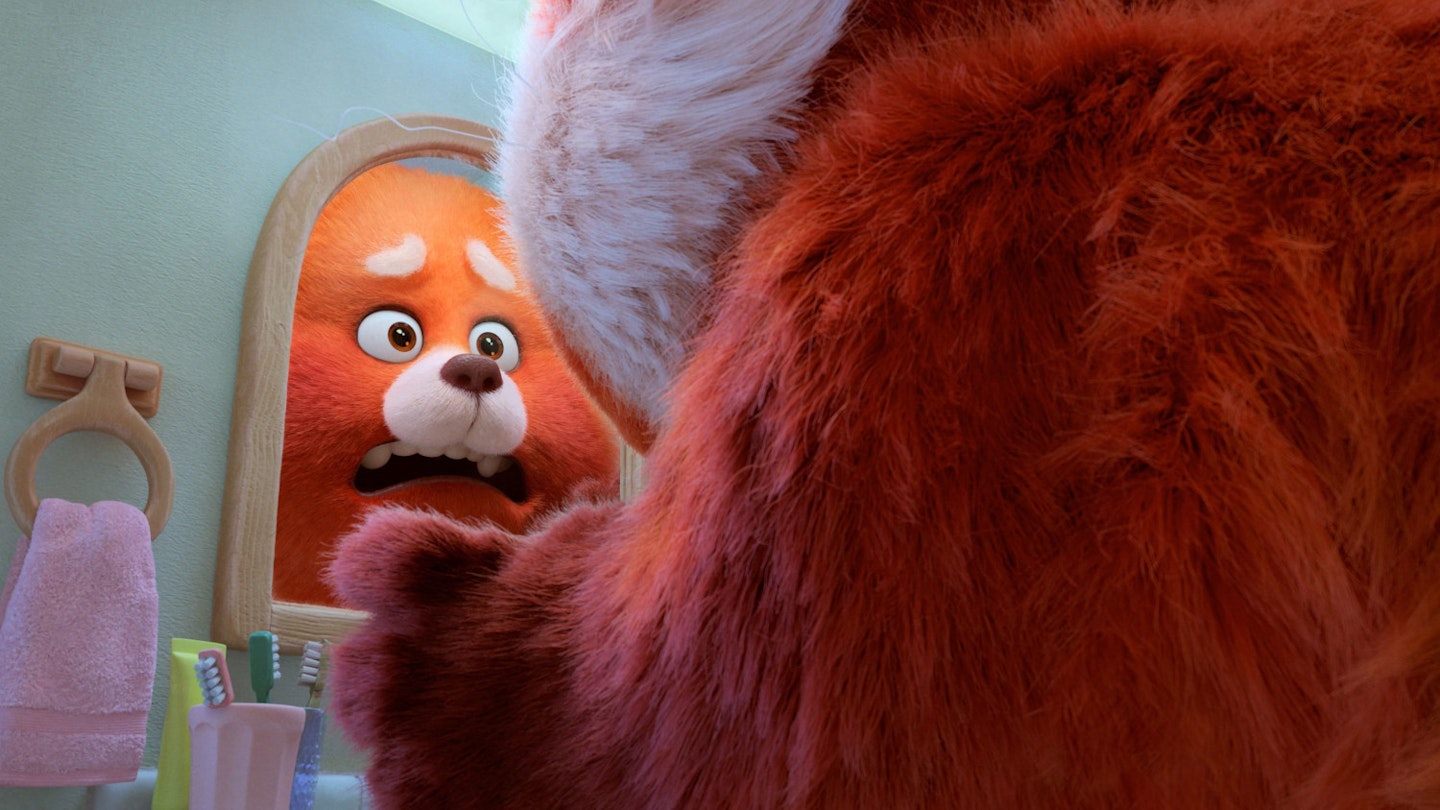 One of Pixar's recent releases that didn't get to see the big screen, it's a shame Domee Shi's Turning Red - an inventive, emotional and hilarious animated coming-of-age tale - didn't get the theatrical run it deserved; thankfully, it works more than well enough at home too. It follows Meilin (Rosalie Chiang), who learns that her burgeoning puberty is tied to a family legacy of transforming into giant red pandas. She embraces the idea, but the choice also bubbles up generational trauma and boyband fanaticism. Intelligent and wacky by turns, Turning Red reinvented the Pixar formula with delightful results.
Read the Empire review here.
She-Hulk: Attorney At Law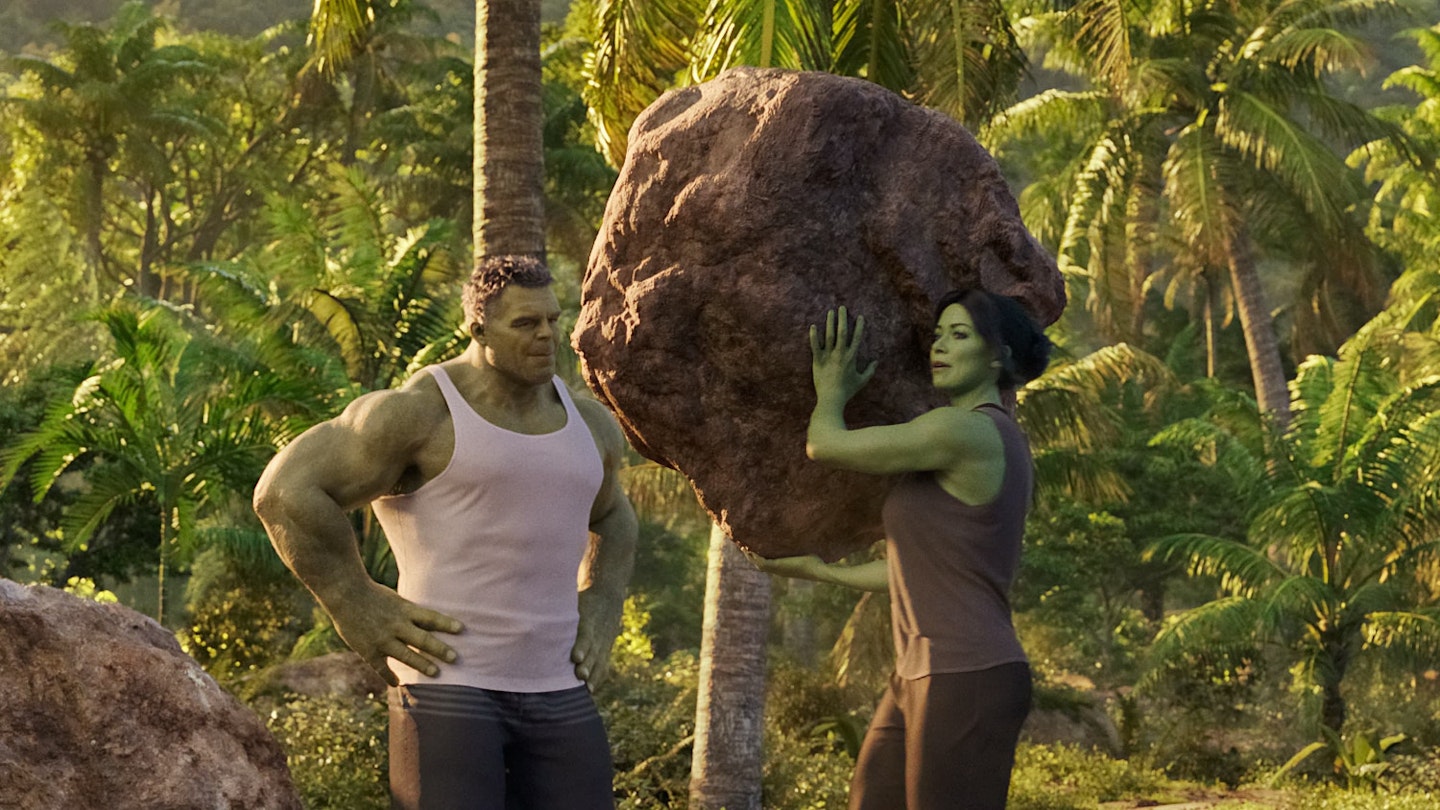 Less fourth wall-breaking, more fourth wall completely and utterly shattering (especially in its Marvel-nudging finale), this superhero show that really only wanted to be a legal comedy is a delight. Sprinkled (much to the title character's dismay) with cameos, it hinges on Tatiana Maslany's superb central performance as Jennifer Walters, cousin to Bruce Banner (Mark Ruffalo) who is cursed with his less-than-jolly green nature after an accident, but also retains her personality while in Hulk mode without all his experimenting. Wild and wicked, it also allowed Charlie Cox to finally find the fun as Daredevil – all while annoying all the right people online. Win-win!
Read the Empire review here.
Light & Magic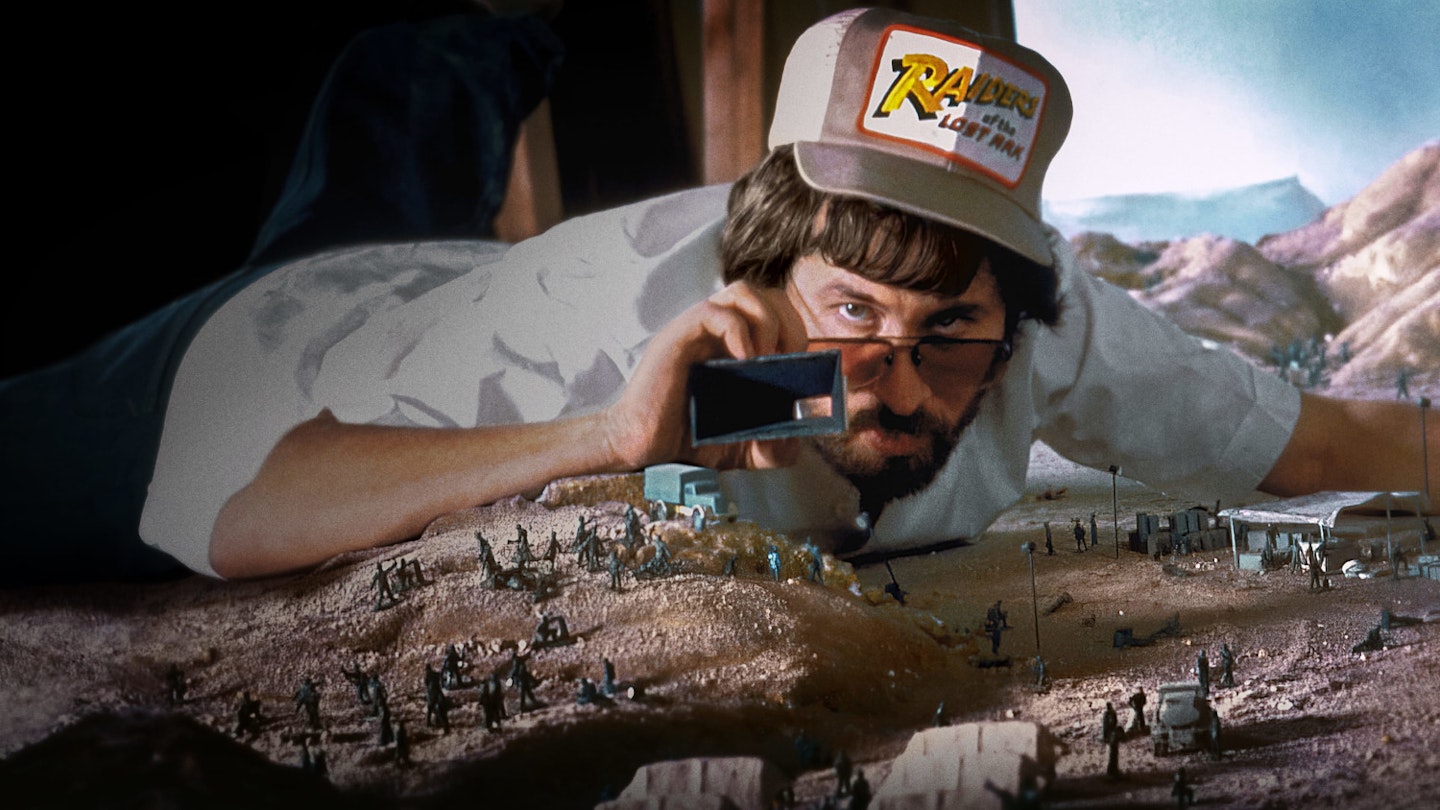 Visual and special effects company Industrial Light & Magic is so woven into the fabric of moviemaking these days that it can be hard to picture its scrappy birth as a group of rag-tag model builders and electronics whizzes who helped make Star Wars into the sensation it became. Directed by Lawrence Kasdan (a man with no little experience in the halls of Lucasfilm) and bolstered by a winning combo of exclusive archive material and current interviews, Light & Magic tells the story of ILM's birth pangs to its current dominance –— not forgetting to chronicle the company's troubled switch from primarily practical opticals to CGI.
Logan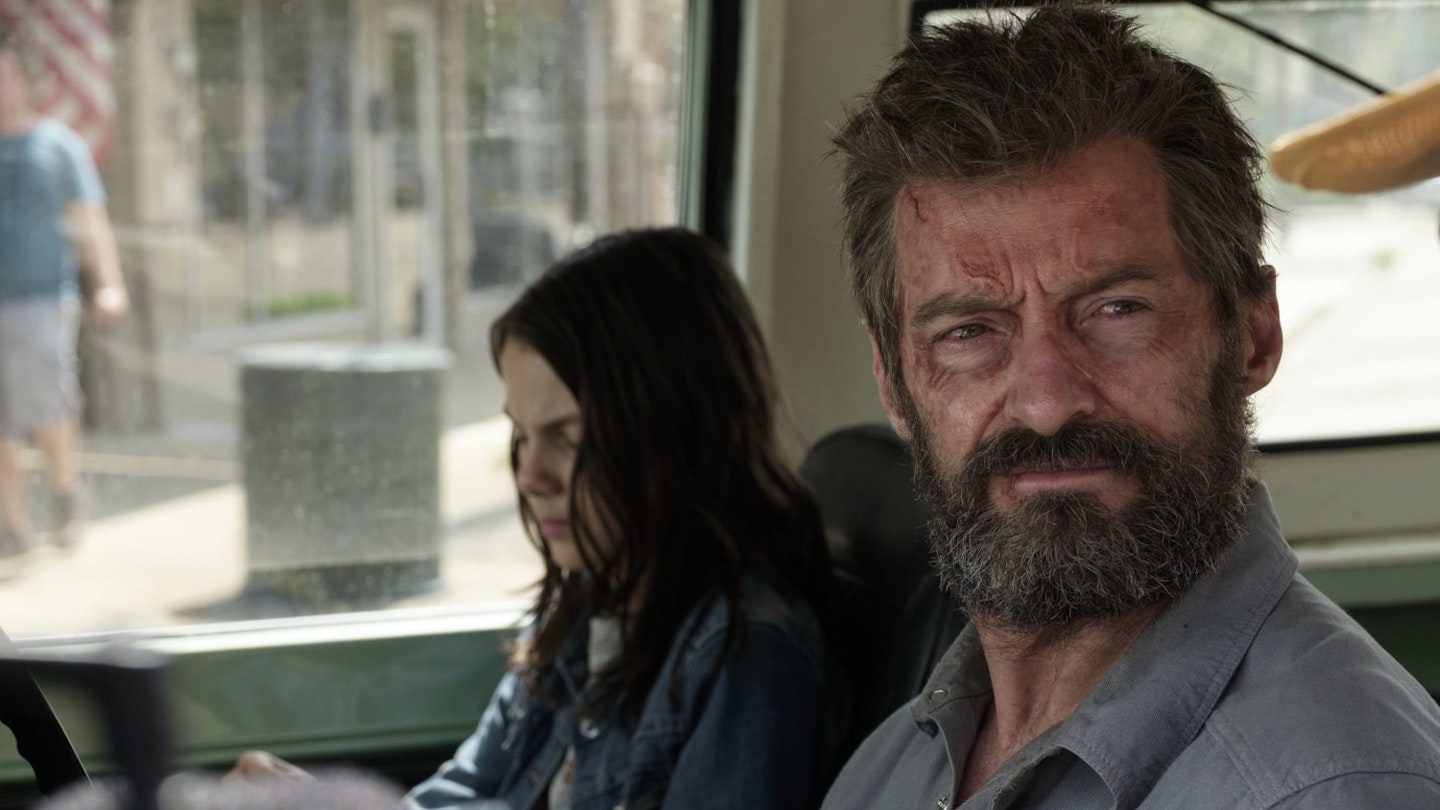 With Hugh Jackman recently revealed to be returning to the role of Wolverine, what better way to remind yourself how good he is by watching James Mangold's quiet epic about an older, much more vulnerable Logan in a dusty, broken future world trying to keep Patrick Stewart's Professor X – whose own aged brain is now more super weapon than saviour's sword — in good health and away from harm. Drawn from Western traditions and the realisation of what the writer/director truly wanted to do with the character, it's an effective, inventive use of the character, and Jackman commits himself body and soul to give the performance of a lifetime as ostensibly a mutant Shane.
Read the Empire review here.
Chip 'N Dale: Rescue Rangers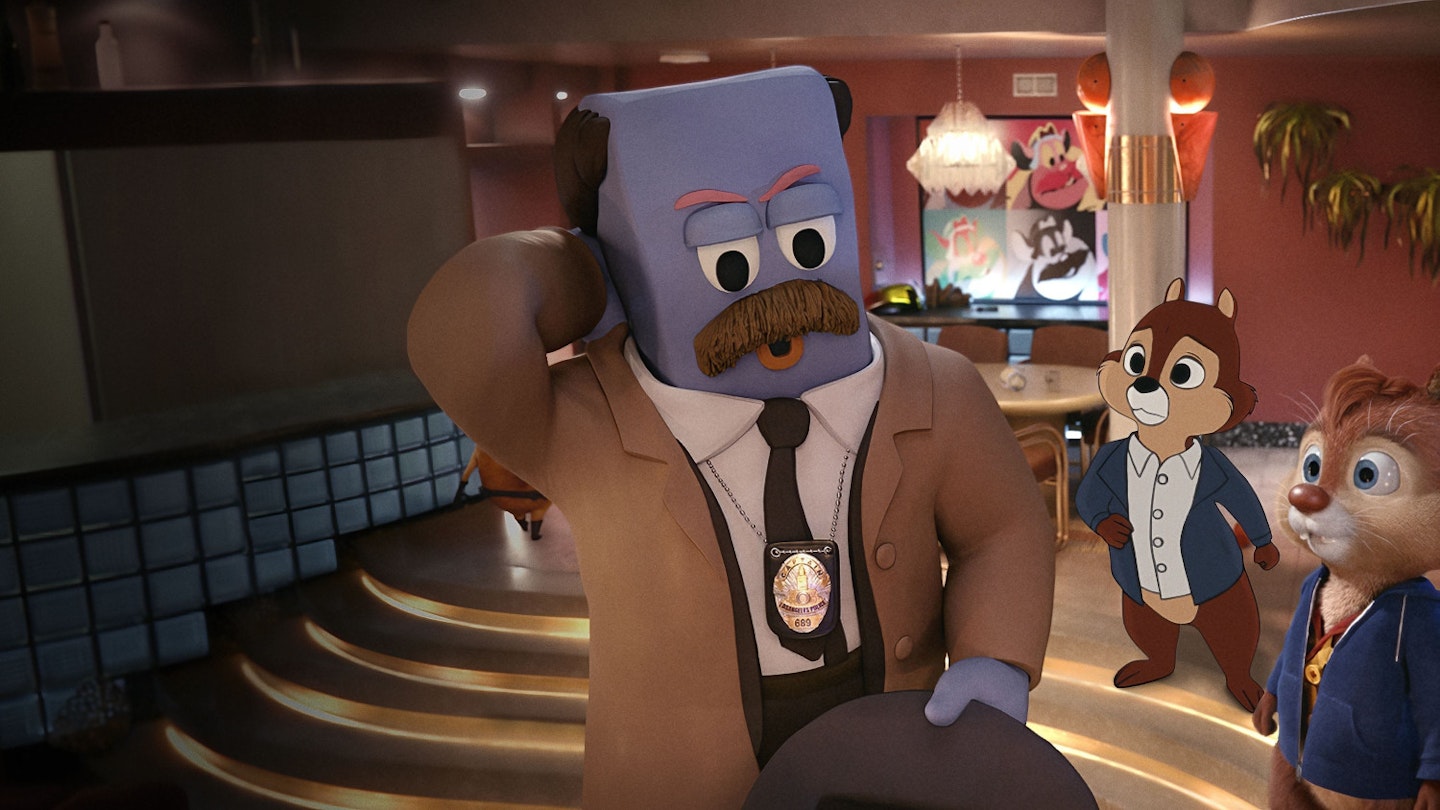 Post-modern hilarity that blends Roger Rabbit-style genre spoofing with an engagingly real story of friends grown apart. Years after the cancellation of their show, hero chipmunks Chip (John Mulaney) and Dale (Andy Samberg) must reunite to solve the suspicious death of a former co-star. The references and gags come thick and fast, but never sacrifice the narrative and character work for cheap laughs. Even in the case of Ugly Sonic!
Read the Empire review here.
The Old Man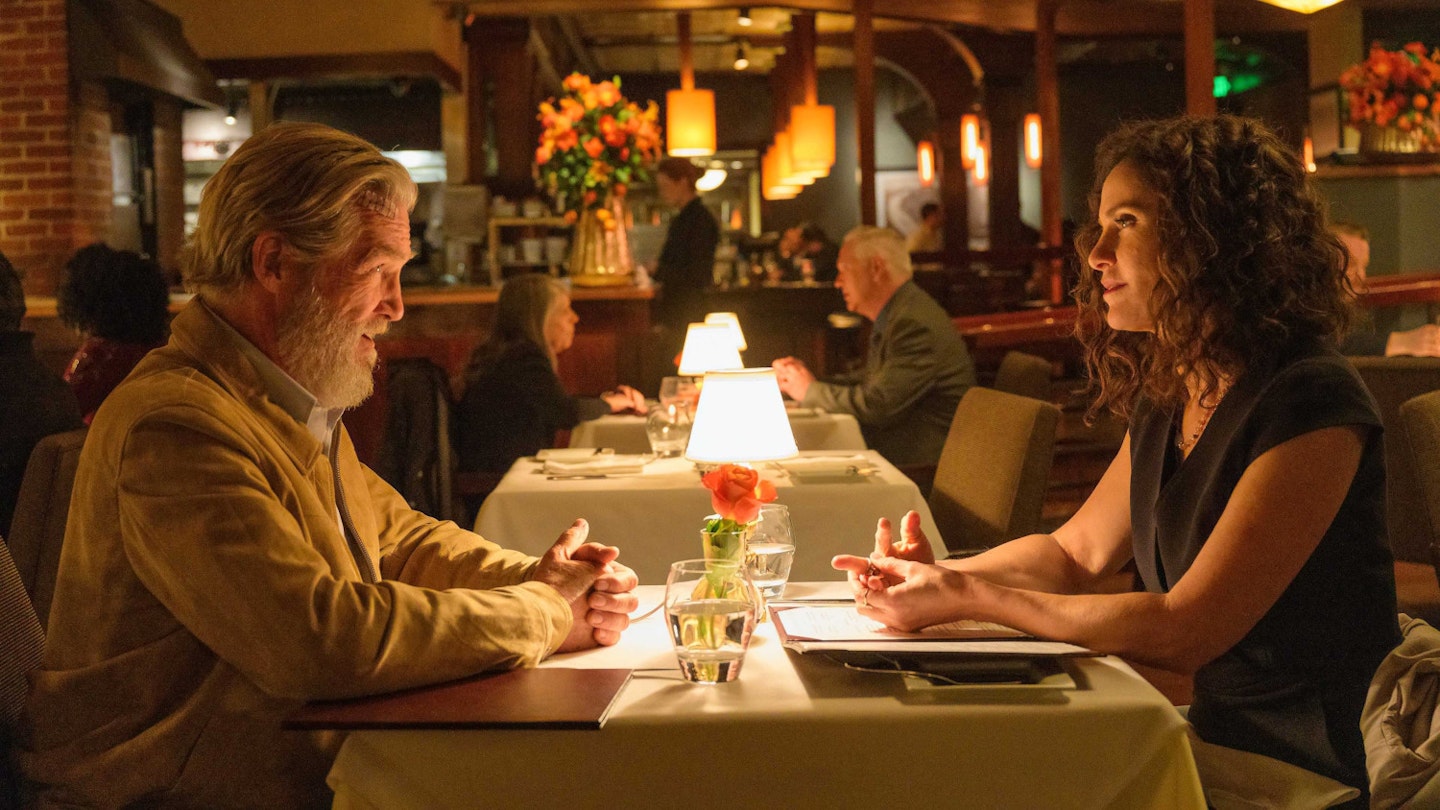 Jeff Bridges goes the action hero path carved by the likes of Liam Neeson in this taught, intense thriller series that also lets the story breathe occasionally. Some superb stunt work means that Bridges' retired CIA operative Dan Chase looks like a badass. And it's not just his show — the likes of John Lithgow, Alia Shawkat and Amy Brenneman also deliver in a series about the sins of the past coming back to haunt the present. It's dark and brutal at times, but also has a light touch when needed.
Read the Empire review here.
The Bear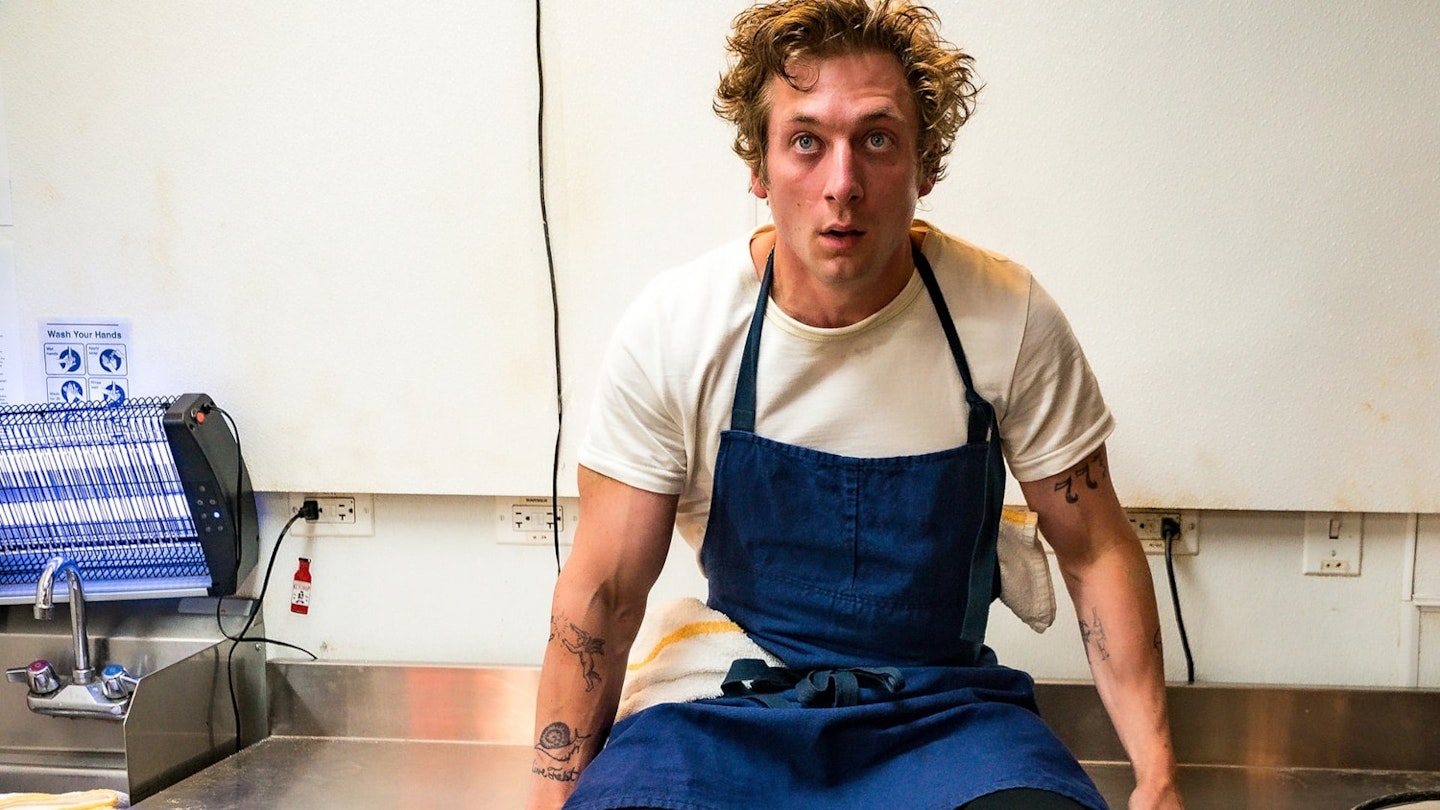 One of 2022's best TV shows - and now one of 2023's too thanks to a sensational Season 2 - The Bear dives into the harried kitchen of a Chicago sandwich shop. It's here that Jeremy Allen White's supremely inventive – but hugely troubled – Carmen 'Carmy' Berzatto fights to bring what he's learned working in Michelin star restaurants to his late brother's dream food-slinging joint. With fractious family members and friends, frazzled staff and ticking-clock threats from investors, this is high tension viewing. It'll have your heart racing faster than one of the shop's artery-stuffing sarnies.
Read the Empire review here.
Finished catching up with the best Disney+ has to offer? Why not check out our carefully curated lists of the Best Movies, TV Shows, and Documentaries on Netflix? Or maybe take a look at our rundown of the Best Shows and Movies to watch on Apple TV+?