As Dom Toretto would say, there's nothing more important than 'family' – whether it's the one you're born into, or otherwise. The characters of the MCU have seemed like a dysfunctional family at times: think the father-son type relationship between Tony Stark and Peter Parker, or the sibling-esque quarrels of the Guardians. With new big-screen instalment The Marvels, which sees Brie Larson's Carol Danvers (aka. Captain Marvel), Teyonah Parris' Monica Rambeau (aka. Photon) and Iman Vellani's Kamala Khan (aka. Ms. Marvel) teaming up thanks to their similar breed of powers, director Nia DaCosta plans to take that family dynamic to the next level.
"I thought it would be cool to map an estranged family history and sister story onto them," DaCosta exclusively tells Empire, in our brand new Dune: Part Two issue. "Carol's the oldest, the prodigal, then there's the middle sister Monica, who Carol knew as a kid and promised she'd come back [to] but then never did." That broken promise and the decades of history between the pair, including the fact that Carol was absent for the death of her best friend and Monica's mother, Maria (played in Captain Marvel by Lashana Lynch), is set to be a big source of tension in the new movie, despite all the comedic body-swapping antics we've seen in the trailer. "All the switching stuff is great," says DaCosta of the pair's ability to swap powers. "But the thing I actually care about is how these two reconcile."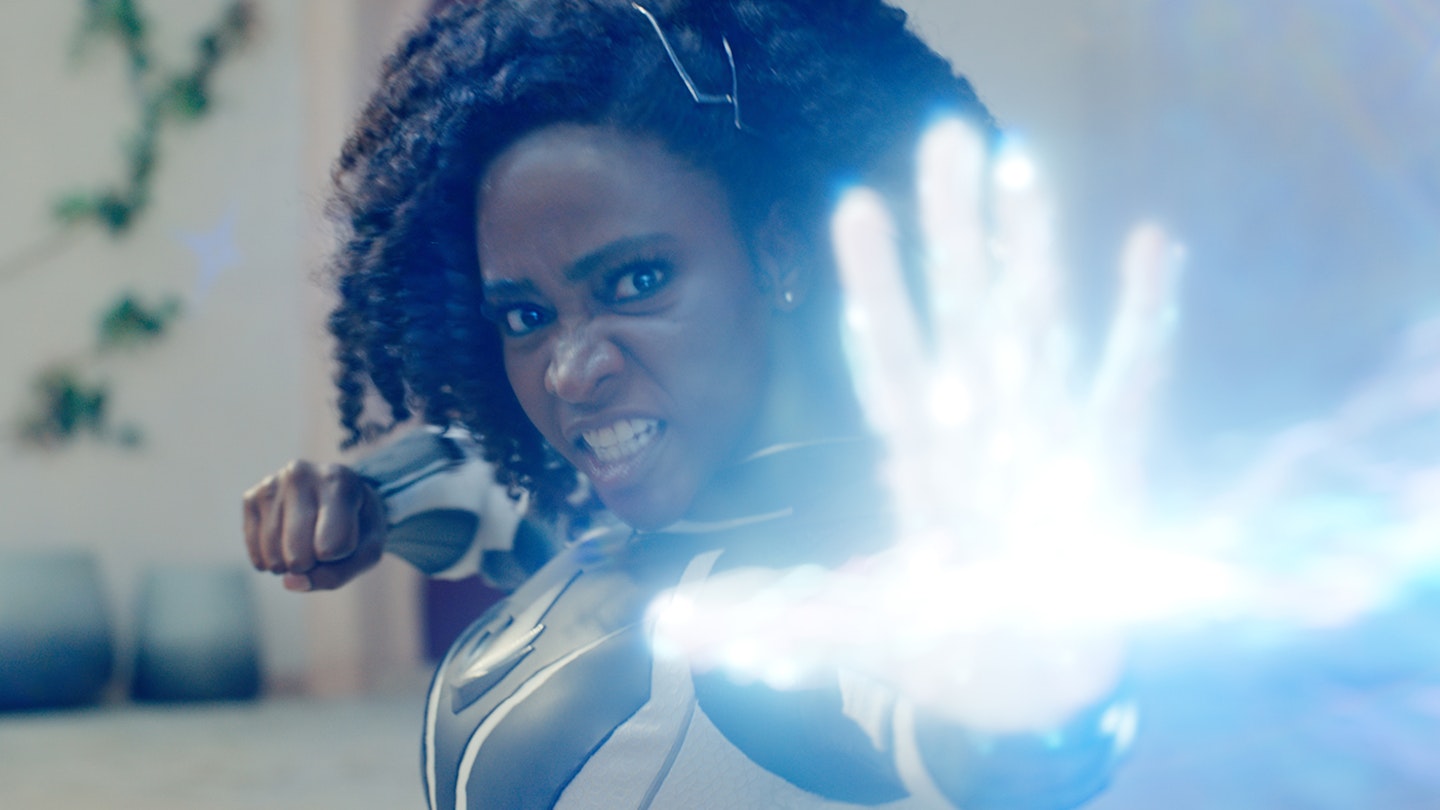 One of the most recent additions to the Marvel universe, and rounding out the sisterly trio, Kamala Khan developed her ability to manipulate cosmic energy when she discovered her grandmother's bangle, which connects her to the Noor dimension. She's also a huge Captain Marvel fangirl. "Kamala is the youngest, who hasn't had the experience of living with this older sister but idolises her," says DaCosta, explaining how Khan slots into the films central trio. Carol's a bit jaded at the beginning of the film [but] Kamala reminds her how amazing she is."
Kamala dealt with a fairly localised threat in her solo Disney+ series, taking on zealous Djinn Najma and her son Kamran, as well as superhero law enforcement agency the Department of Damage Control and their discrimination against her Muslim community. In The Marvels, she's thrust into something much bigger. "Now she's going into space and dealing with crazy space emperors, but the thing I love about Kamala is her belief in people and family," DaCosta explains. "Even in the midst of being around Captain Marvel and out of her depth, she's preserved her strength." Hold onto your Flerkens – this sisterhood is ready for action.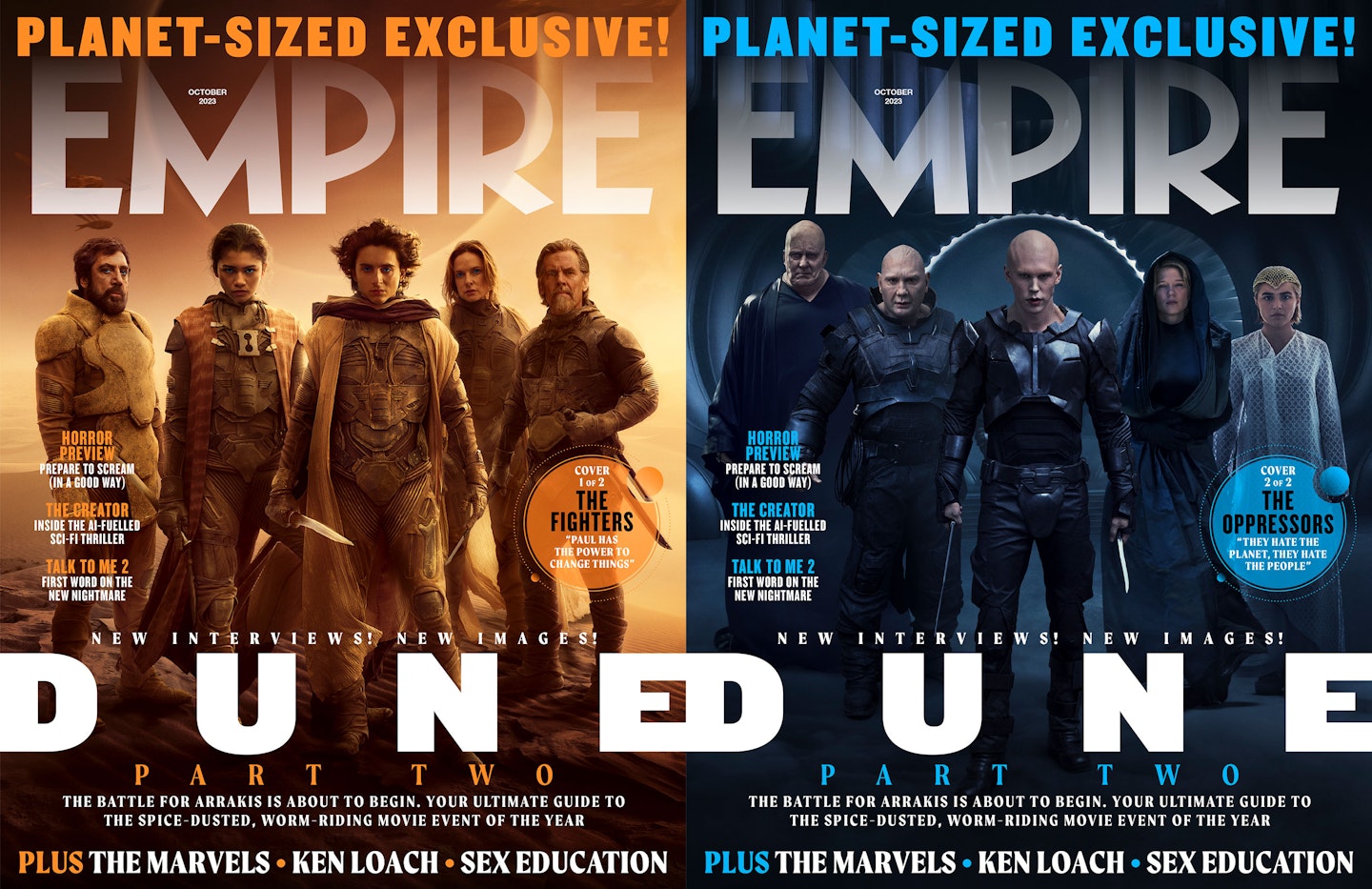 Read Empire's full exclusive story on The Marvels, speaking to director Nia DaCosta, in the new Dune: Part Two issue, on sale Thursday 31 August. Pre-order a print copy of Cover 1 or Cover 2, or become an Empire member to access the digital edition on launch day. The Marvels is in cinemas from 10 November.