In Host and DASHCAM, director Rob Savage explored up-to-the-moment fear — using 2020's modes of storytelling (Zoom meetings, YouTube paranoia) as old terrors crawl out of the shadows of the lockdown-pandemic era. In The Boogeyman, adapted from Stephen King's 1973 short story, Savage turns to more traditional horror. Picking up a project initiated before the world went on pause by the Quiet Place team of Scott Beck and Bryan Woods, Savage gives us a teen-centred family-values ghost story, powered by gnawing grief and childish wonder and calculated to deliver the maximum number of scares with minimal fuss.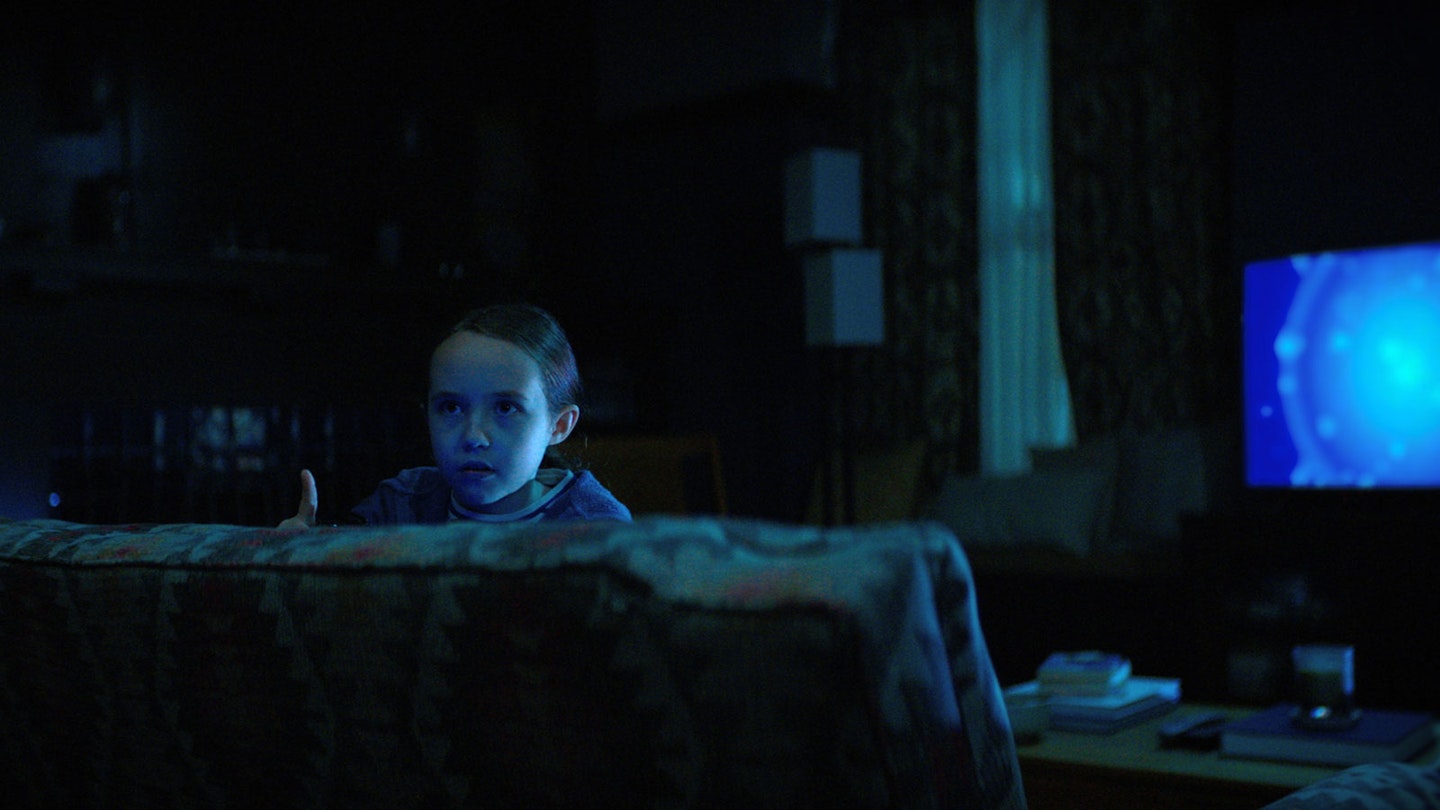 King has been part of the horror landscape for so long, it's easy to forget how ruthless he was when he was hungry. His novels now become dad-appeal telly sagas and prestige movies, or testimonials to the enduring spirit like The Shawshank Redemption. But when he was turning out fast fright-yarns for magazines, he channelled a lacerating anger and torment which even the man who made DASHCAM feels a need to soften for the screen. King's Lester Billings is as terrible a thing as the creature which comes out of closets to kill his kids, but — as played in a haunted bit-part by David Dastmalchian — the film makes him a broken, sympathetic figure, leaving out the Force Majeure twist which is the most shocking moment in the story (still in print in the Night Shift collection). The traditional role of adult-who-doesn't-understand is taken by recently widowed Dr Harper (Chris Messina), who is repeatedly told something dangerous and unnatural lurks behind doors left ajar, but is too distracted to take monsters seriously… always a fatal mistake in a Stephen King movie.
A full-on spook picture, which wrings scares and shivers out of an almost indecently basic premise.
King's The Boogeyman is about a parent's worst nightmare — the death of children, a King theme in Pet Sematary, Cujo and others. Savage's film — which taps into the schoolyard power-struggles King charted in Carrie, Christine and others — is about how kids react to tragedy and struggle to prevail. Sophie Thatcher as teenage Sadie and Vivien Lyra Blair as her teething younger sister Sawyer are both given a rough ride — Sadie's peers are completely unable to deal with her after her bereavement, while Sawyer is treated with callousness on the junior-school bus ("Is your dad dead too?"). Of course, this isn't a drama about coping with loss — it's a full-on spook picture, which wrings scares and shivers out of an almost indecently basic premise (a monster in the closet) and delivers enough disturbing imagery to give audiences the jitters for a couple of months.
In the story, King cites a favourite comic-book artist — 'Ghastly' Graham Ingels, mainstay of Tales From The Crypt in the 1950s — as the only man who could visualise the creature stalking Lester's family. The Boogeyman monster design looks to Ingels, specialist in knuckly, toothy, mouldy contortionist creeps, and manages to be archetypal and yet not like anything seen before.