We are Empire, and we are here to make you think about the best TV shows on Netflix and get excited and stuff. That's right folks, we've binged all the boxsets and nonchalantly clicked away every "Are you still watching this?" notification, all so that we can bring to you our delicately handpicked list of the 50 best TV shows streaming on Netflix UK. Here, you will find a sumptuous smorgasbord of series that we hope you'll love as much as we do. We've got awesome anime adaptations and goosebump-inducing ghost stories, high school heartstoppers (including actual Heartstopper) and provocative period pieces. We've got shows that'll have you lol'ing, crying, cursing, and craving another season, and another, and another. For every mood, and every taste, herein you will find the very best of the streaming bunch - the cream of the clickable crop. So, whether you're looking for the televisual equivalent of a luxurious long-haul flight, or a quick escape into a one-and-done diversion from the daily grind, know this - your watchlist is about to get a lot longer, friends.
And once you've binged up to your eyeballs, why not check out our rundown of the very best movies Netflix UK has to offer?
Scott Pilgrim Takes Off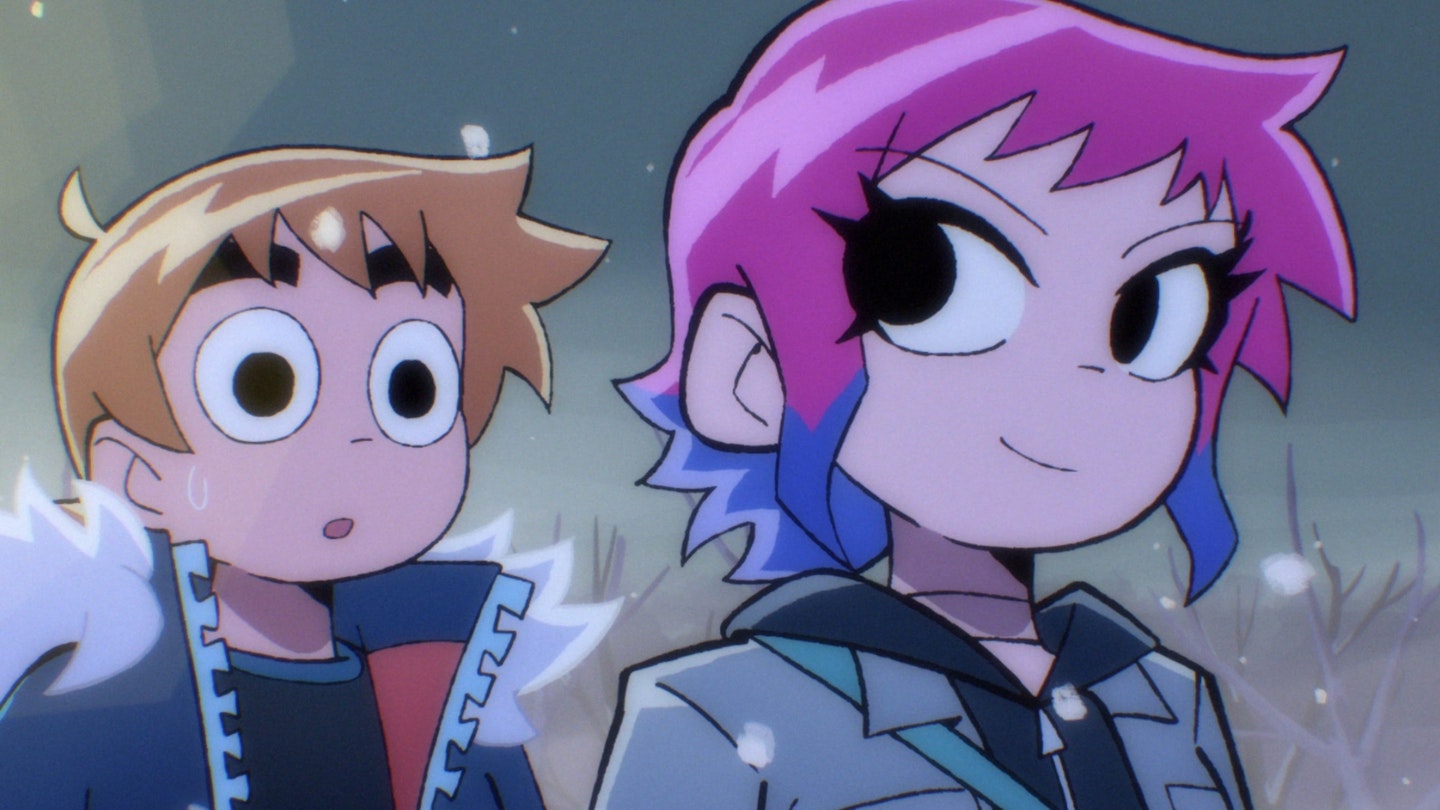 The band from Edgar Wright's 2010 cult fave Scott Pilgrim Vs. The World is back together! But this latest riff on Bryan Lee O'Malley's cult classic comics - which see the titular teen hero forced to fight his crush's Seven Evil Exes - is no greatest hits package. No, instead it's a wildly inventive animated remix that rocks in all-new, unexpected ways. Hearing Michael Cera, Mary Elizabeth Winstead, and the gang all slip effortlessly back into their old roles is awesome, but it's the surprisingly poignant story showrunners O'Malley and BenDavid Grabinski give them to tell - juxtaposed with Science SARU's insanely ambitious anime stylings - that makes this Scott Pilgrim… well… take off. Chuck in some stupendous action set pieces and a slew of inspired pop culture references, and it's safe to say we're well and truly in lesbians with this one.
Read the Empire review here.
Batman: The Animated Series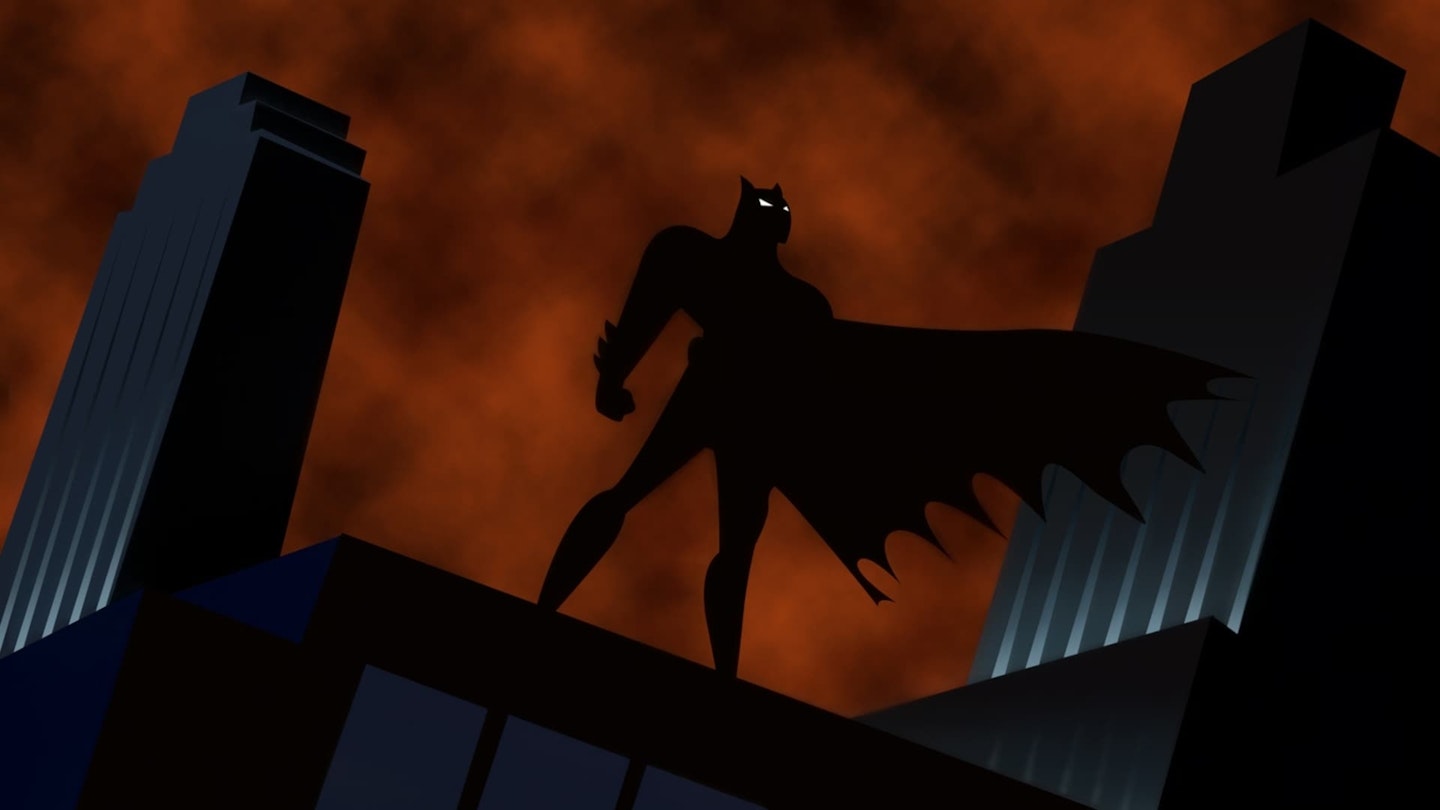 Batman: The Animated Series isn't simply one of the greatest animated TV shows of all-time - it's one of the best TV shows ever made, period. Regarded by many as the definitive screen take on DC's Caped Crusader, Bruce Timm and Eric Radomski's series is a stunningly drawn, deliciously pulpy noir that immerses viewers in a Gotham positively teeming with gangsters, crooks, and the criminally insane. From Danny Elfman's goosebump-inducing main theme, to the late, great Kevin Conroy and Mark Hamill's peerless voicework as Bruce Wayne/Batman and Joker, to the psychological and narrative depth of the writing, BTAS redefined what comic book media could be - what 'cartoons' could be. It also gave us one of the best Batman movies we've had yet. James Gunn, take note!
One Piece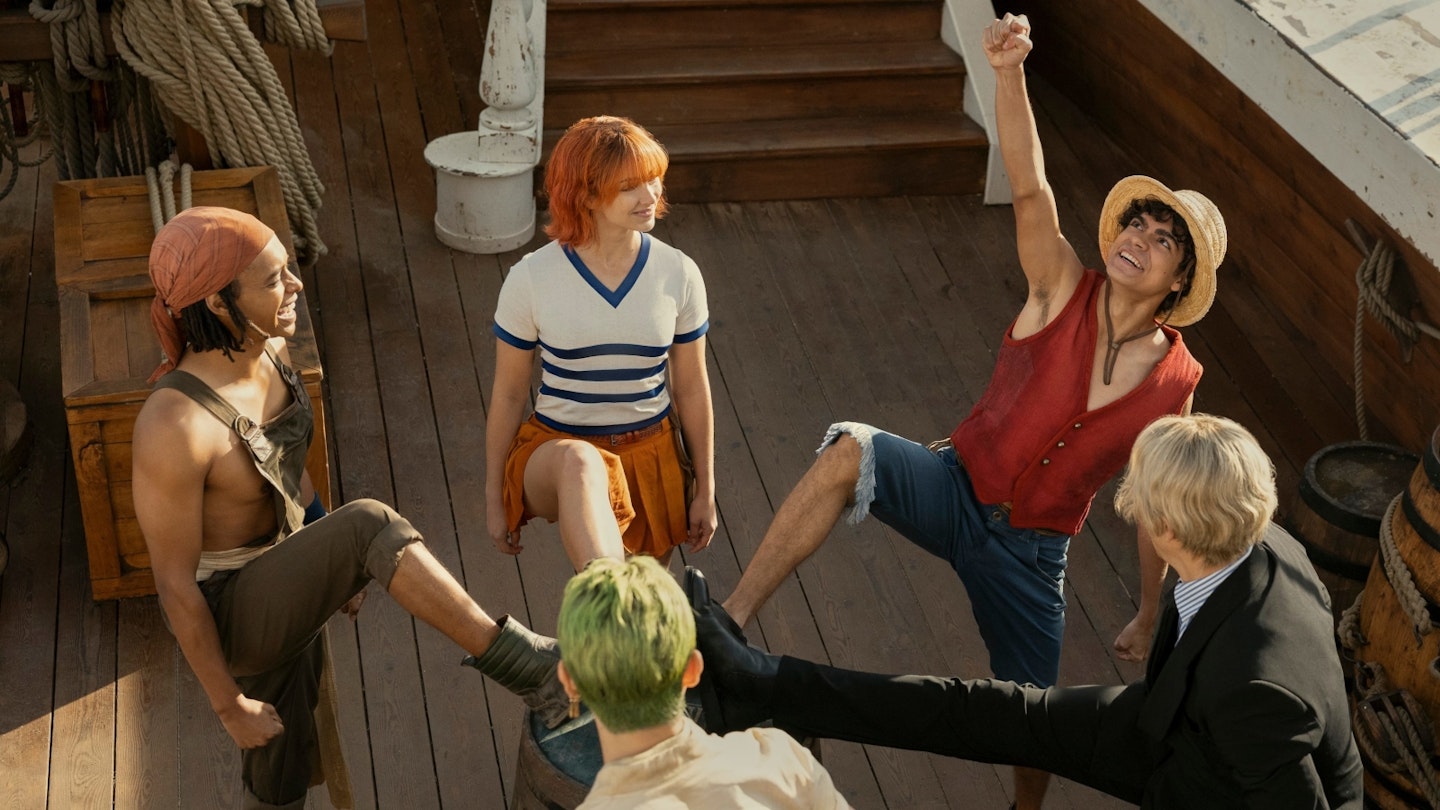 After the misfire that was live-action Cowboy Bebop, expectations for Netflix's IRL take on Eiichiro Oda One Piece - already the best-selling manga of all-time and a beloved, thousand-plus episode spanning anime - were not exactly sky high. And yet, led by an irresistibly exuberant Iñaki Godoy as stretchy-skinned Pirate King wannabe Monkey D. Luffy, the show serves as the perfect introduction to the Straw Hat Pirates and their swashbuckling, seafaring quest. Kinetic action sequences lifted straight from the manga lend the show a Saturday morning cartoon sense of visual dynamism, whilst the chemistry between the Going Merry crew is electric. Armed with not so much a pool as a veritable ocean of source material to draw upon in future seasons, this thoughtfully considered expansion of Oda's opus really could go the distance.
Read the Empire review here.
The Fall Of The House Of Usher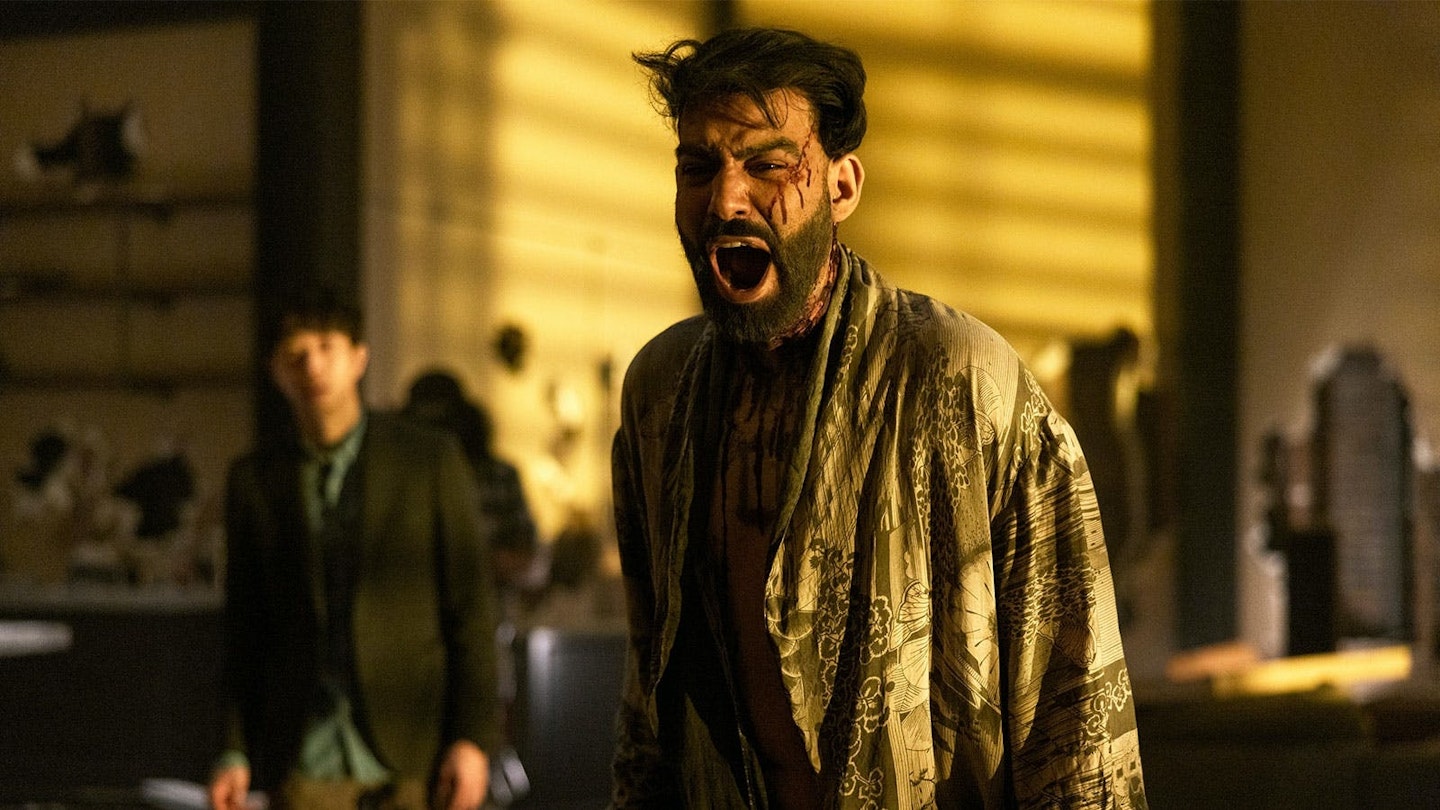 The Stephen King of contemporary horror invokes another literary genre legend, Edgar Allan Poe, with dynastic Gothic chiller The Fall Of The House Of Usher. A Succession worthy cast of irredeemable so-and-sos populate Mike Flanagan's latest, which sees billionaire patriarch Roderick Usher (Bruce Greenwood) confronted with his own monstrosity as he recollects the grisly ends each of his six children have met. A meditation on selfishness, greed, and the outer limits of remorse, each episode of this bloody affair takes a classic Poe tale as its loose template, deftly cycling through the Usher brood's brutal comeuppances as Carla Gugino's extraordinarily sinister shapeshifter Verna stalks from the shadows. It's entertaining, pulse-quickening, binge-worthy TV from Flanagan, who once again offers a sage reminder that there's nowt as terrifying as the monstrosity man is capable of.
Read the Empire review here.
Beef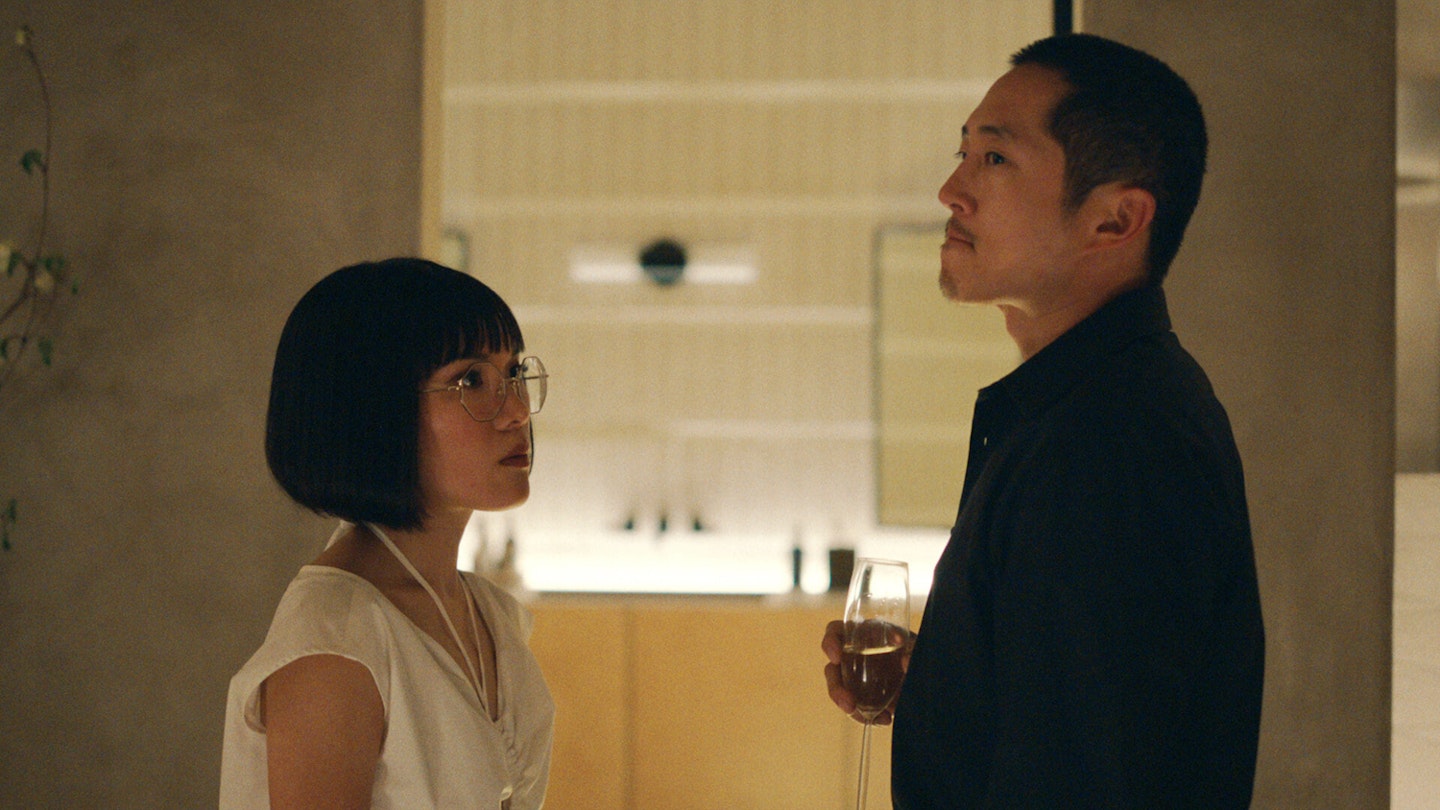 Steven Yeun (Nope, Minari) and Ali Wong (Paper Girls) are both on sensational form in Beef, a gripping dramedy-cum-existential thriller that flies in the face of the tenets of mindfulness to suggest that sometimes, just sometimes, pure, petty, combustive anger is the best medicine. It all starts with an unfortunate road rage incident as Yeun's struggling contractor Danny bumps the car of Wong's high-flying yuppie Amy. But, rather than living, letting live, and moving on, the duo's charged encounter stokes a fire in these two wildly different yet similarly frustrated souls, who go to quite extraordinary lengths to up the ante in their burgeoning feud. Gun masturbation, catfishing, and a psychologically needling look into the heart of human darkness await. So, a good time for all!
Wednesday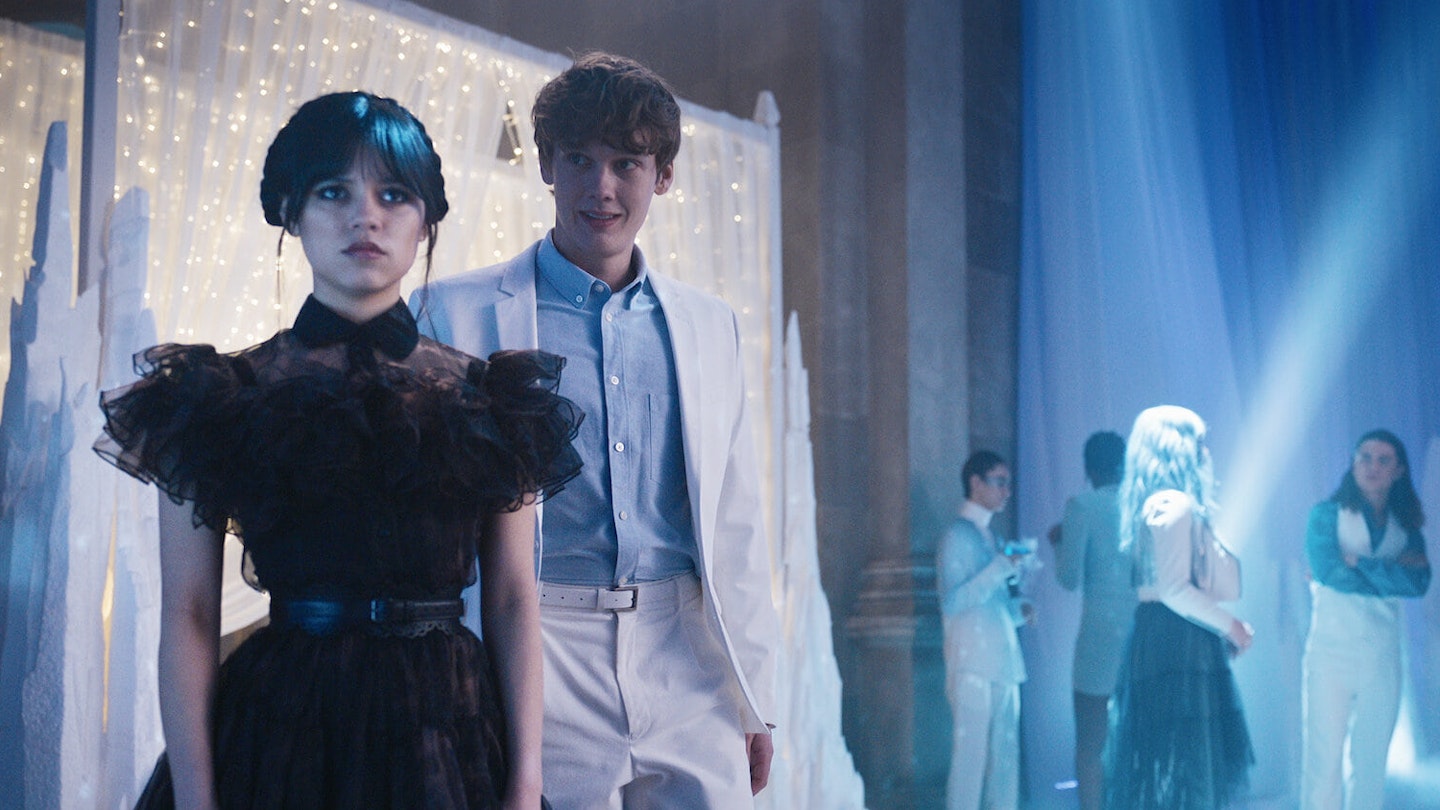 Creepy, kooky, mysterious, spooky, altogether ooky AND just an immensely watchable slice of Gothic goodness, Tim Burton's Wednesday cleverly reimagines The Addams Family for the Stranger Things and Riverdale generation. Jenna Ortega is absolutely magnetic, taking centre stage here as the Addams' titular unblinking enfant terrible (now with added psychic powers), whose troubling behaviour lands her at Nevermore Academy, a school for monstrous outcasts where the jocks are werewolves, the stoners are gorgons and so on and so forth. Embroiled in a decades-spanning murder mystery that threatens to incriminate her parents, Morticia (Catherine Zeta-Jones) and Gomez (Luis Guzmán), Wednesday finds herself tackling new friendships, unexpected feelings, and an actual killer as she sets out to unravel Nevermore's secrets. Gwendoline Christie's Principal Weems and OG Wednesday Christina Ricci's mysterious Miss Thornhill are, aptly, a real scream!
Read the Empire review here.
Heartstopper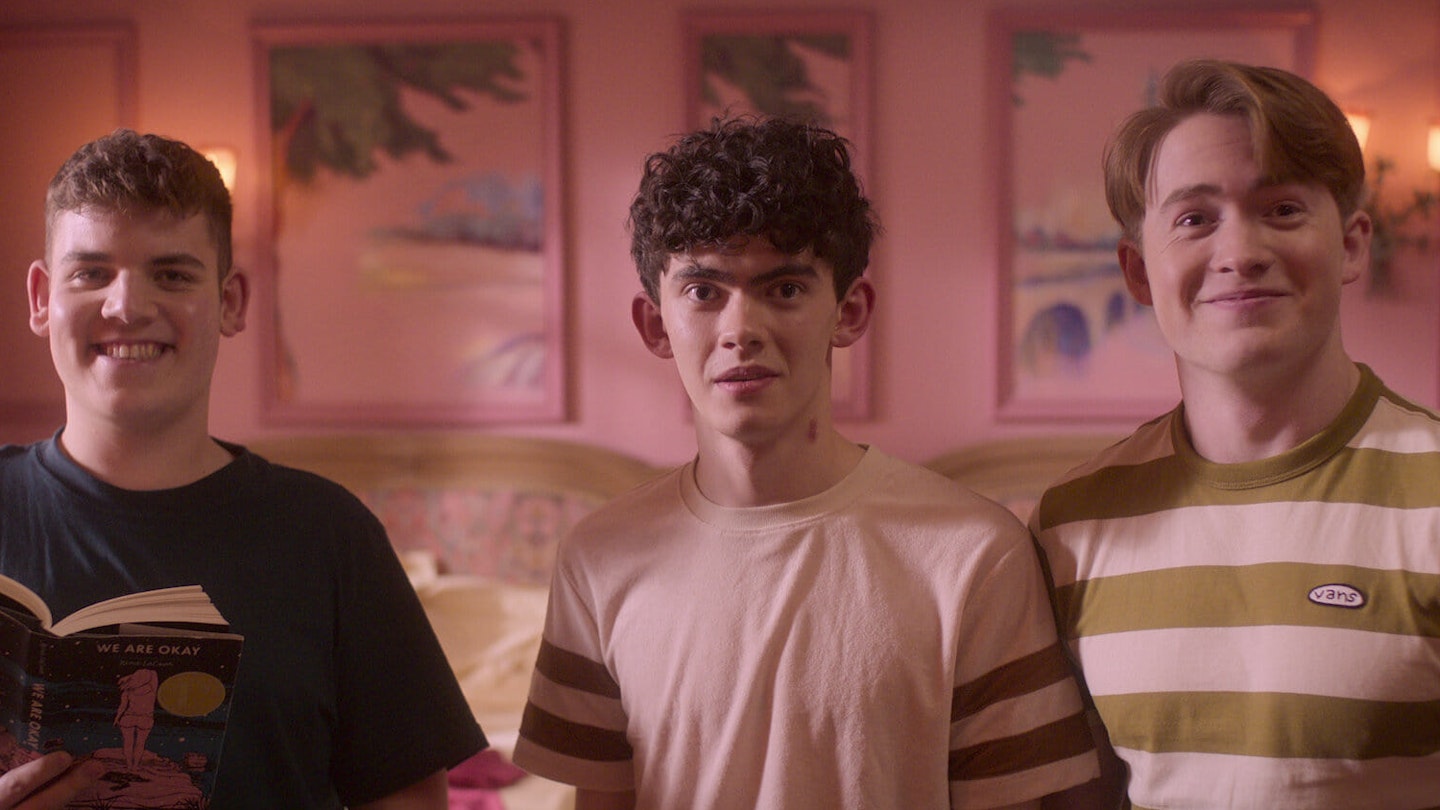 In a cinematic and televisual landscape dominated still by stories of queer trauma, Heartstopper is a shining ray of LGBT light. Adapted by Alice Oseman from their own bestselling graphic novels, the series centres around teen sweethearts Charlie (Joe Locke) and Nick (Kit Connor), whose friendship develops into something more as they and their friends navigate their sexuality, gender identity, and the trials and tribulations of teenage life as they come of age at Truham Grammar School. Filled with impeccable poppy needledrops, graphic novel flourishes, and star-making lead performances from its diverse ensemble (plus actual national treasure Olivia Colman), Heartstopper is exactly the kind of show that LGBTQ+ kids need right now. If we're being totally honest though, this slice of irresistibly charming queer joy is essential viewing for everyone, regardless of how you identify.
Read the Empire review of S2 here.
The Diplomat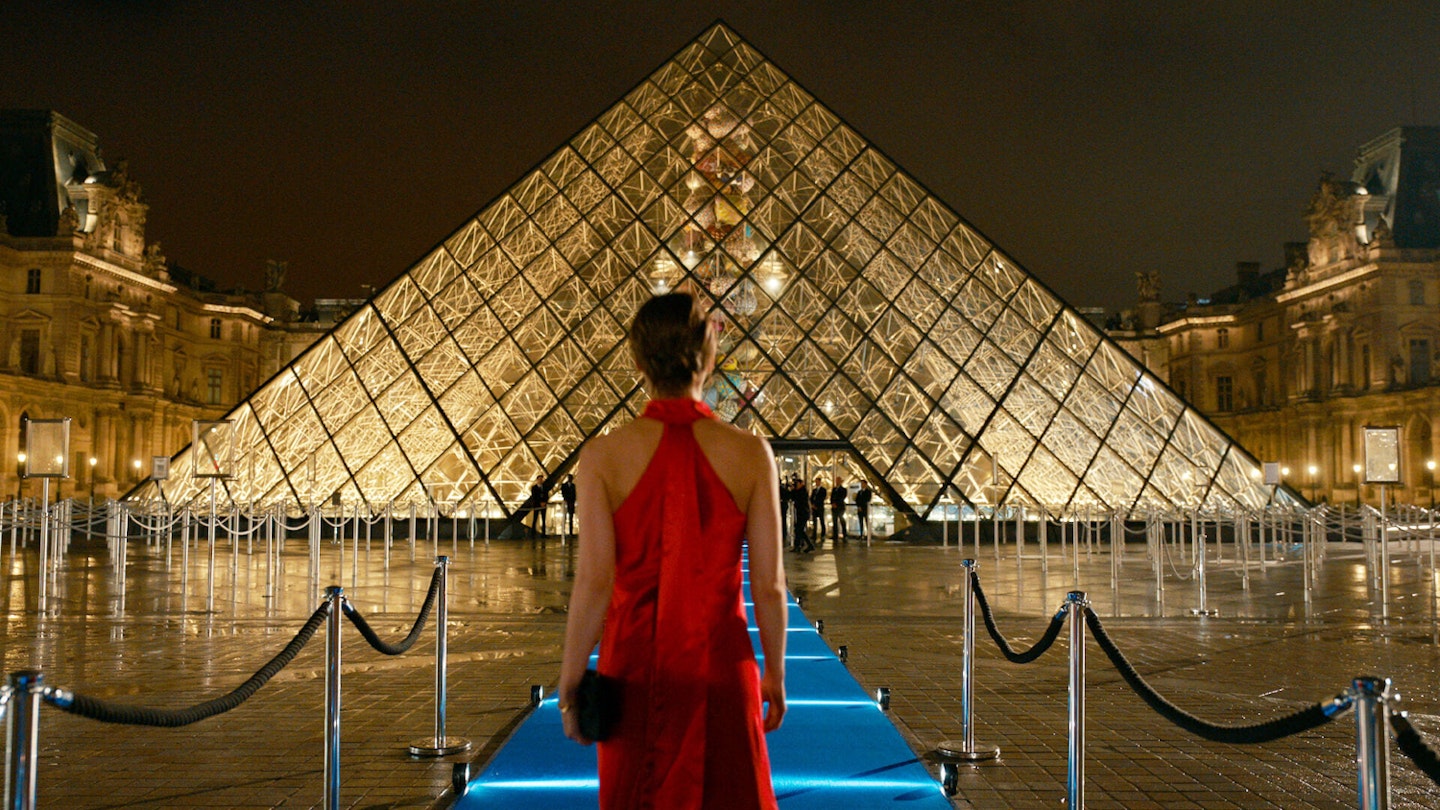 Cocaine Bear star Kerri Russell stars as career diplomat Kate Wyler in the handily titled - and eminently bingeable - geopolitical thriller The Diplomat. After reluctantly accepting a new position as the US' ambassador to the UK, Wyler immediately finds herself trying to defuse a potential international crisis when a British aircraft carrier is downed in the Persian Gulf, killing 41 sailors. And, as if that isn't enough, she also has to deal with spurned husband Hal (Rufus Sewell), whose frustrations with a lack of current posting and the couple's marital disintegration see his manspreading regularly lead to ruinous outcomes. Russell's layered, put-upon performance is a career best, and with a second season already on the way, The Diplomat is negotiating its status as Netflix's heir apparent to The West Wing very well thus far.
Our Planet II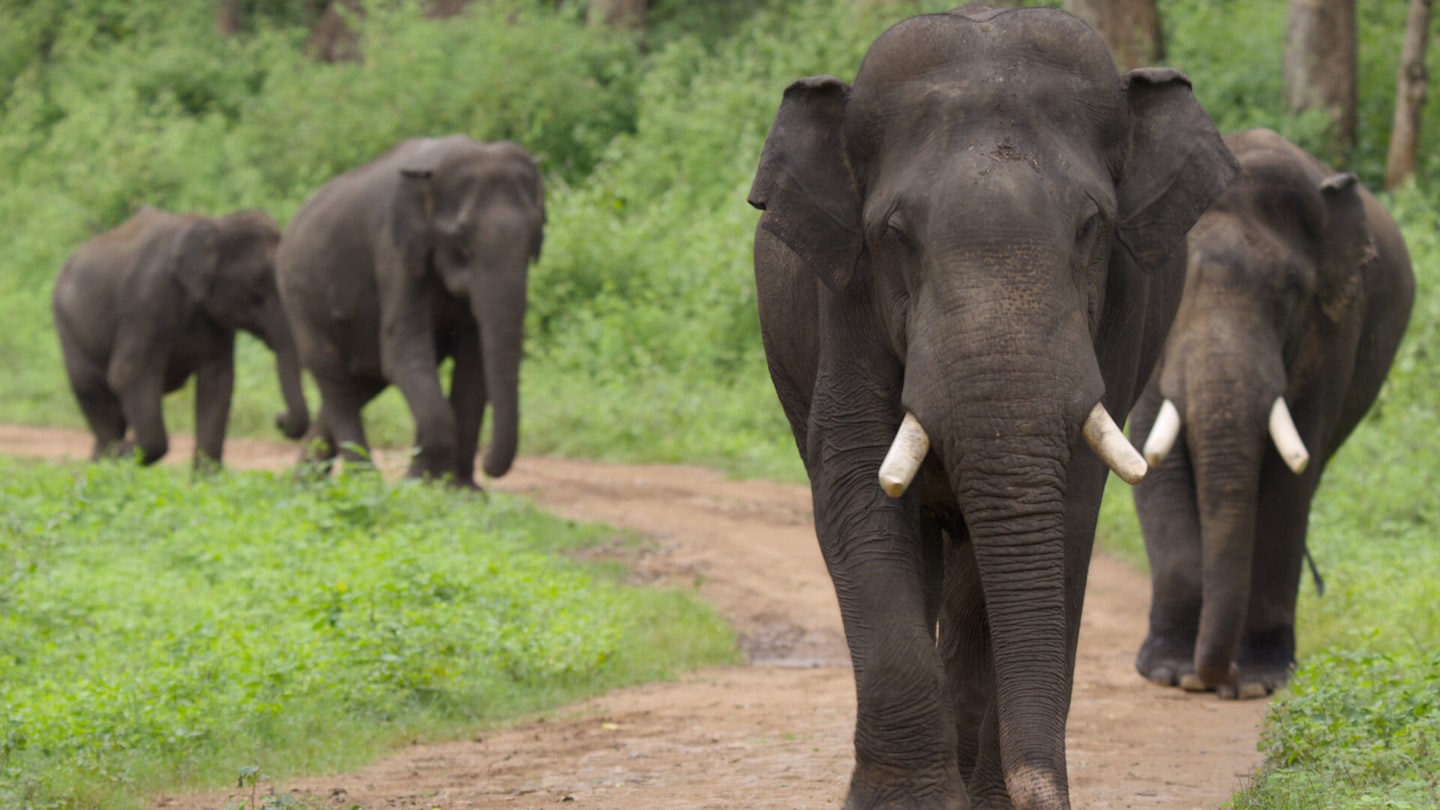 Everybody's favourite nonagenarian naturalist Sir David Attenborough's Our Planet II is a real shock and awe affair - shocking in its confrontation of man's role in the current climate crisis and its effects on migration patterns the world over, awe-inspiring in the astonishing ways it shows and tells its stories of the animal kingdom's responses to unimaginable situations. From fascinating use of a drone to replicate a displaced bee swarm's search for a new home, to astonishing footage of the largest cape buffalo herd ever captured on camera and the heartstopping story of a Laysan albatross chick's struggle for survival against forces both natural and man-made, this is jaw-slackening stuff across its entire four-hour duration. But it's not all doom, gloom, and drama - the adorable, conker-sized ancient murrelet chick so small its greatest foe is the humble twig puts even Disney's cutest critters to shame.
Vinland Saga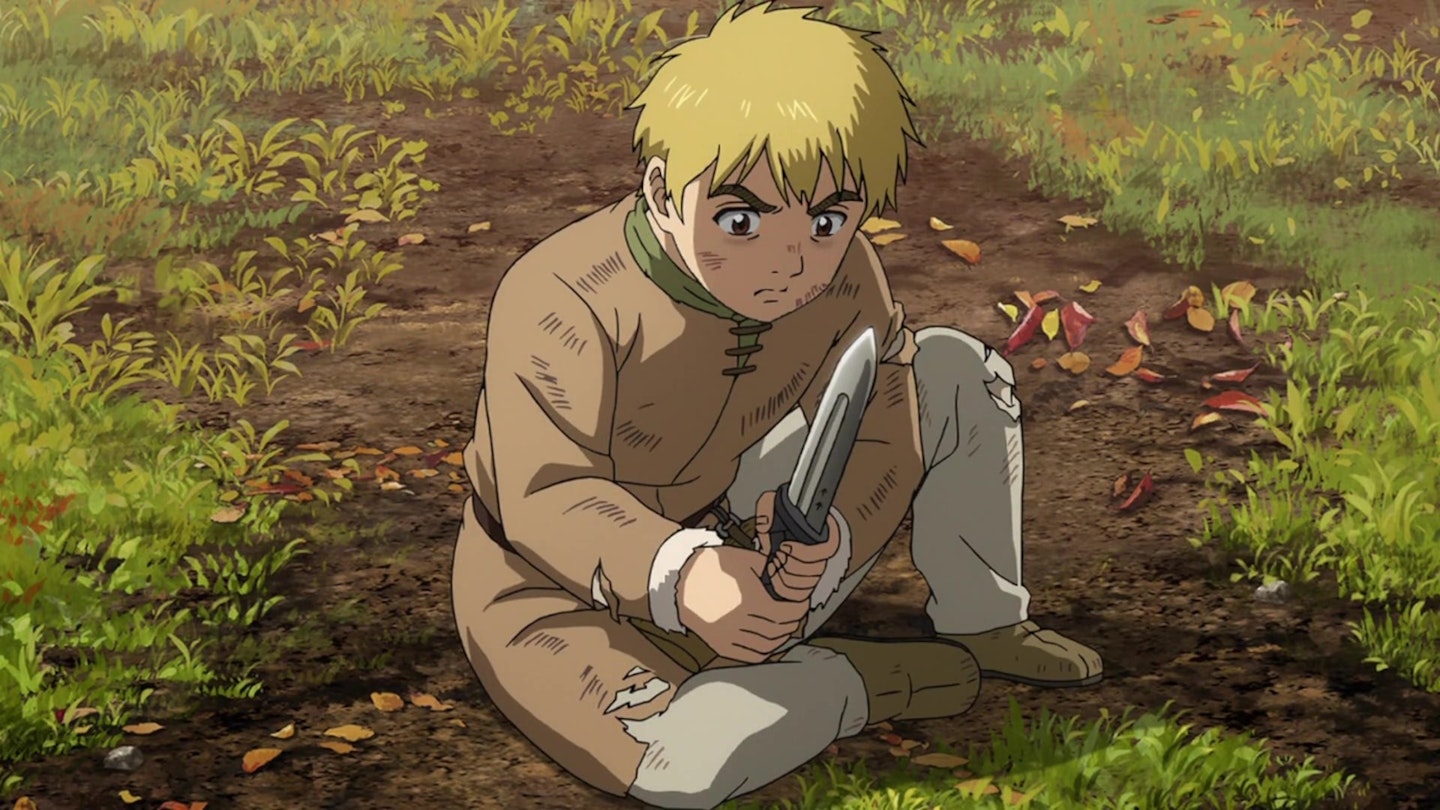 Combining early Game Of Thrones' narrative intricacy and complicated characterisation, Vikings' full-throated bloodiness, and The Last Kingdom's historical drama chops, Norse epic Vinland Saga is essential viewing for anime lovers and form agnostics alike. Based on Makoto Yukimura's same-named manga, the series follows Thorfinn (Yūto Uemura), an Icelandic boy villager whose dreams of following in father Thors' legendary Viking footsteps meet cruel reality when his father is murdered and he winds up joining the crew of the man who killed him. What starts as an excoriating story of hatred and vengeance rapidly matures into a beguiling meditation on the Viking way of living, a coming-of-age story strewn with bloodshed and big questions about life, death, and the choices that must be made in order to reinforce - or indeed break - that cycle. Action-packed, brilliantly written, and perfectly paced, this is peak peak TV.
The Sandman
Easily one of the boldest fantasy series to hit the small screen in recent years, it's almost hard to believe how good this adaptation of Neil Gaiman's famously dense, legendarily lore-filled 75-comic opus The Sandman actually is. Blurring the lines between serialised and episodic storytelling, operating - aptly - in an almost dreamlike mode throughout its duration, this dark fantasy tells the story of Morpheus (a mercurial Tom Sturridge), The Lord of Dreams. Imprisoned a century ago by an evil wizard, Morpheus finds himself freed in the modern world, seeking to reclaim his artifacts of power in a landscape beset by unleashed nightmares. The world-building is spectacular, but it's the characters Morpheus comes across - namely actual Lucifer (Gwendoline Christie), literal nightmare The Corinthian (Boyd Holbrook), occultist detective Johanna Constantine (Jenna Coleman), and David Thewlis' asylum escapee John Dee in particular - who elevate the show to the stuff dreams are made of.
Read the Empire review here.
Stranger Things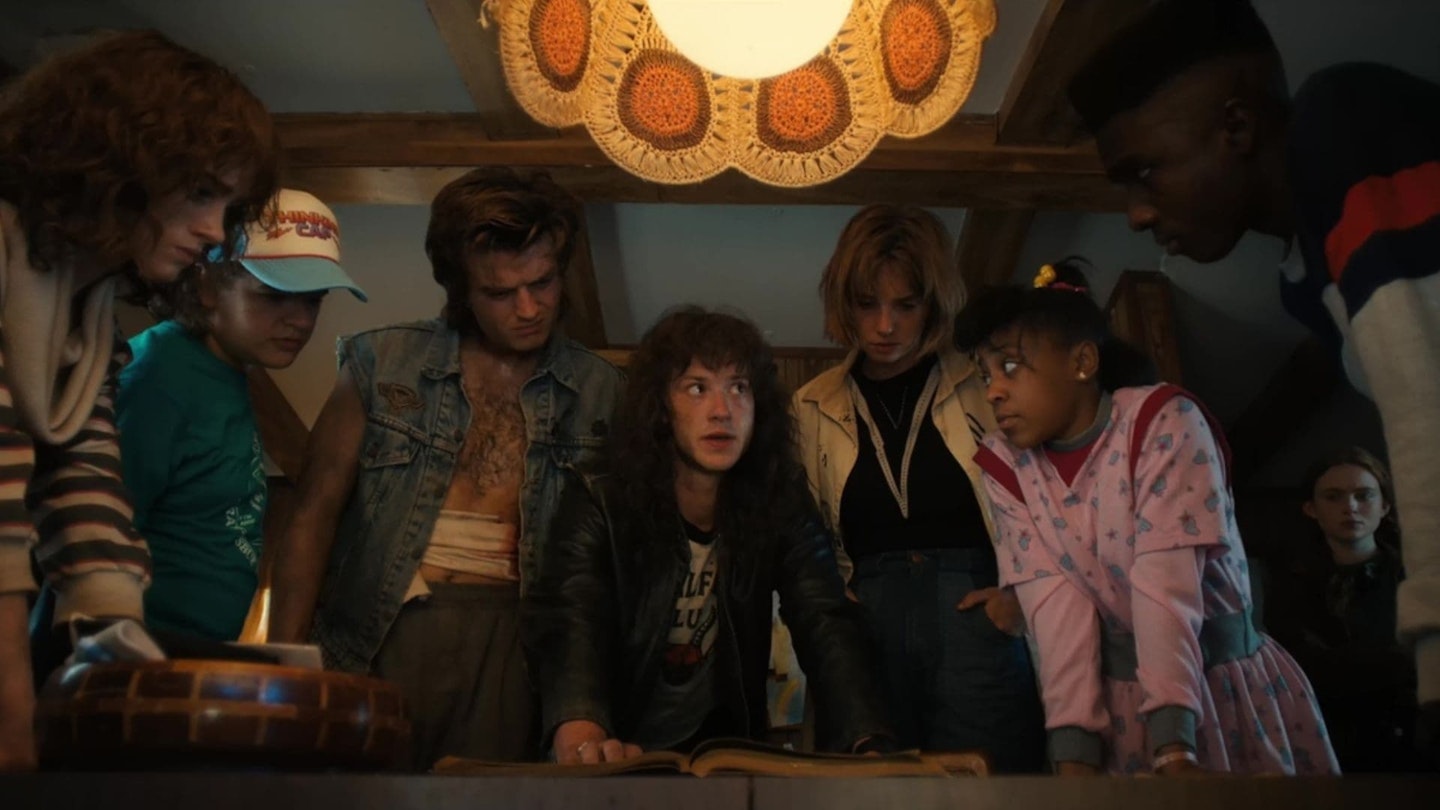 Much like a Demogorgon in the night, Stranger Things crept out of nowhere and took everyone by surprise. A curious little sci-fi drama which doffs an affectionate cap to 1980s Amblin-era sci-fi while standing assuredly on its own two feet, the Duffer Brothers' curious concoction quickly became a water-cooler hit, getting bigger and more blockbustery with every passing season. With just a single season left, we'd heartily recommend stocking up on Eggos now, marathoning the series so far, and getting yourself set for one last trip to Hawkins - it's gonna be emotional.
Read the Empire review of Season 4, Volume 2 here.
The Haunting Of Hill House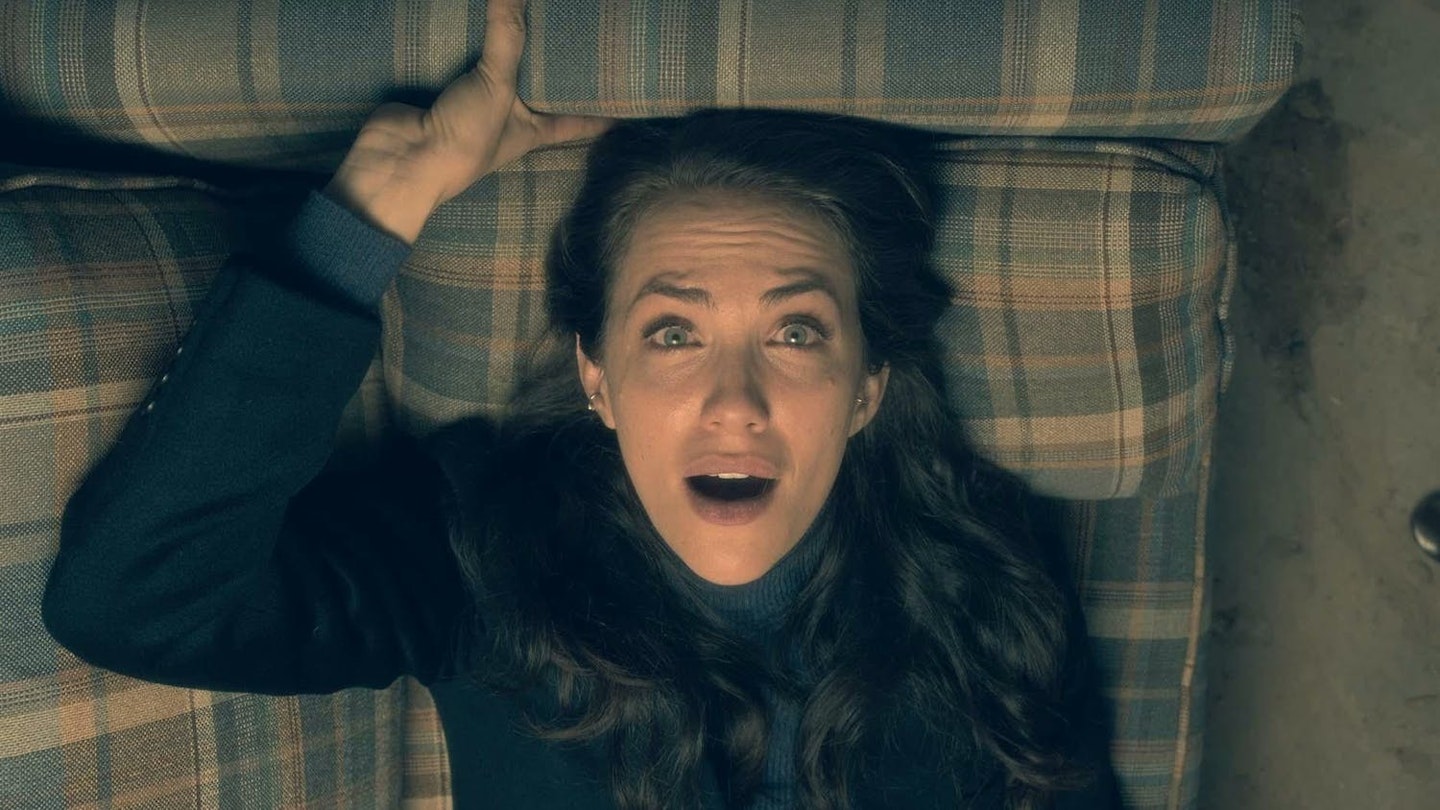 Filmmaker Mike Flanagan cemented his reputation as a modern horror great by directing all ten episodes of his brilliant take on Shirley Jackson's iconic ghost story. The result is an incredibly assured family drama that frequently goes bump in the night, weaving emotional storytelling into a series about grief, loss, and the various forms that 'ghosts' take in people's lives. Look carefully in the background for bonus ghosts loitering in the titular mansion's many dark corners.
Read the Empire review here.
Squid Game
The smash hit that no-one saw coming, no series epitomises the Netflix 'buzz show' like Squid Game. From creator Hwang Dong-hyuk, this ultra-violent Korean satire is Parasite meets Battle Royale – a brutal, bloody, but beautifully-drawn series about desperate debt-ridden people being drawn into murderous playground games in the hope of absolving their financial woes. Beyond the nailbiting setpieces and stylish set design, Hwang serves up a host of characters to root for. Just, don't get too attached.
Read the Empire review here.
Russian Doll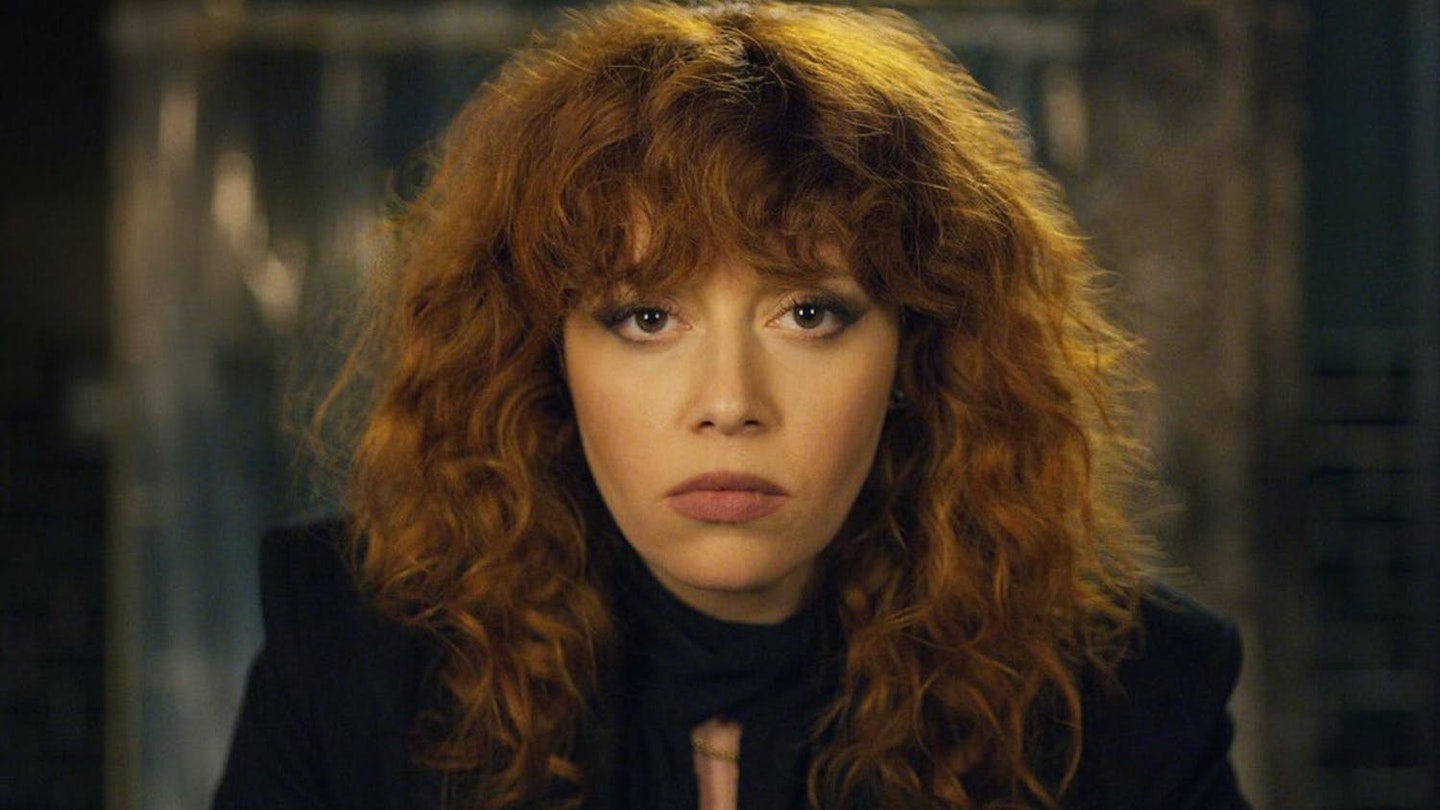 Its Groundhog Day premise is familiar, but Natasha Lyonne's Russian Doll – co-created with Amy Poehler – has its own wild spirit. That's often down to Lyonne herself, hilariously misanthropic as New Yorker Nadia, who can't seem to survive her own 36th birthday bash. Across eight 30-minute episodes, the show deeply explores its time-twisting conceit with unexpected turns that make this entirely bingeable – though its level of attention-to-detail demands multiple rewatches. Witty and melancholic in equal measure.
The Crown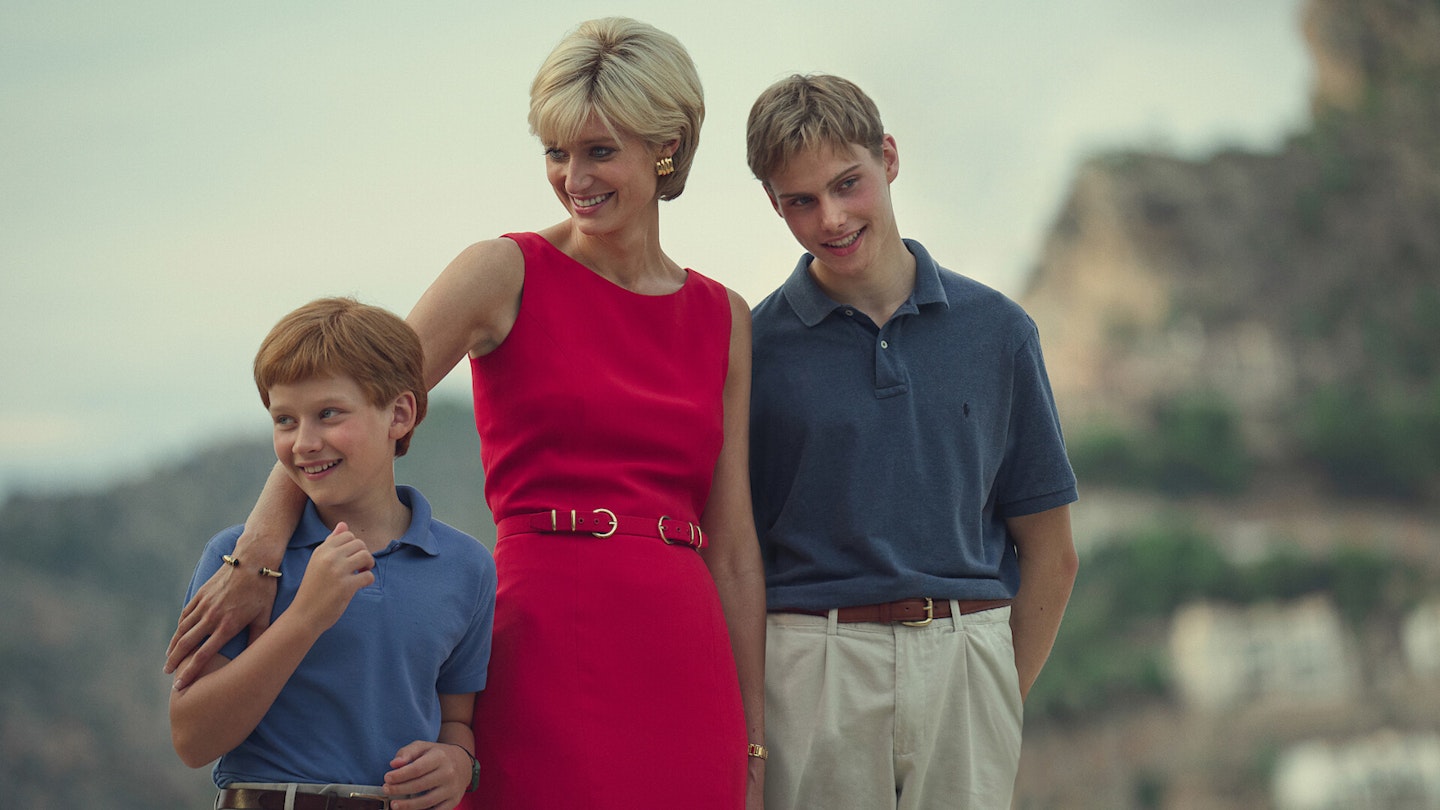 Peter Morgan's gleefully scurrilous costume soap opera about the Royal Family is a multiple-decade-spanning epic. First to take on the role of Elizabeth II in the initial two seasons was Claire Foy, with Matt Smith as her Prince Philip – before handing over to Olivia Colman and Tobias Menzies in Seasons 3 and 4, and then Imelda Staunton and Jonathan Pryce in season 5. With the latest series boldly tackling the death of Princess Diana, the show inches ever closer to the present day as it continues to subvert our expectations of what a royal costume drama can - and should - be.
Read the Empire review of Season 6 here.
The Good Place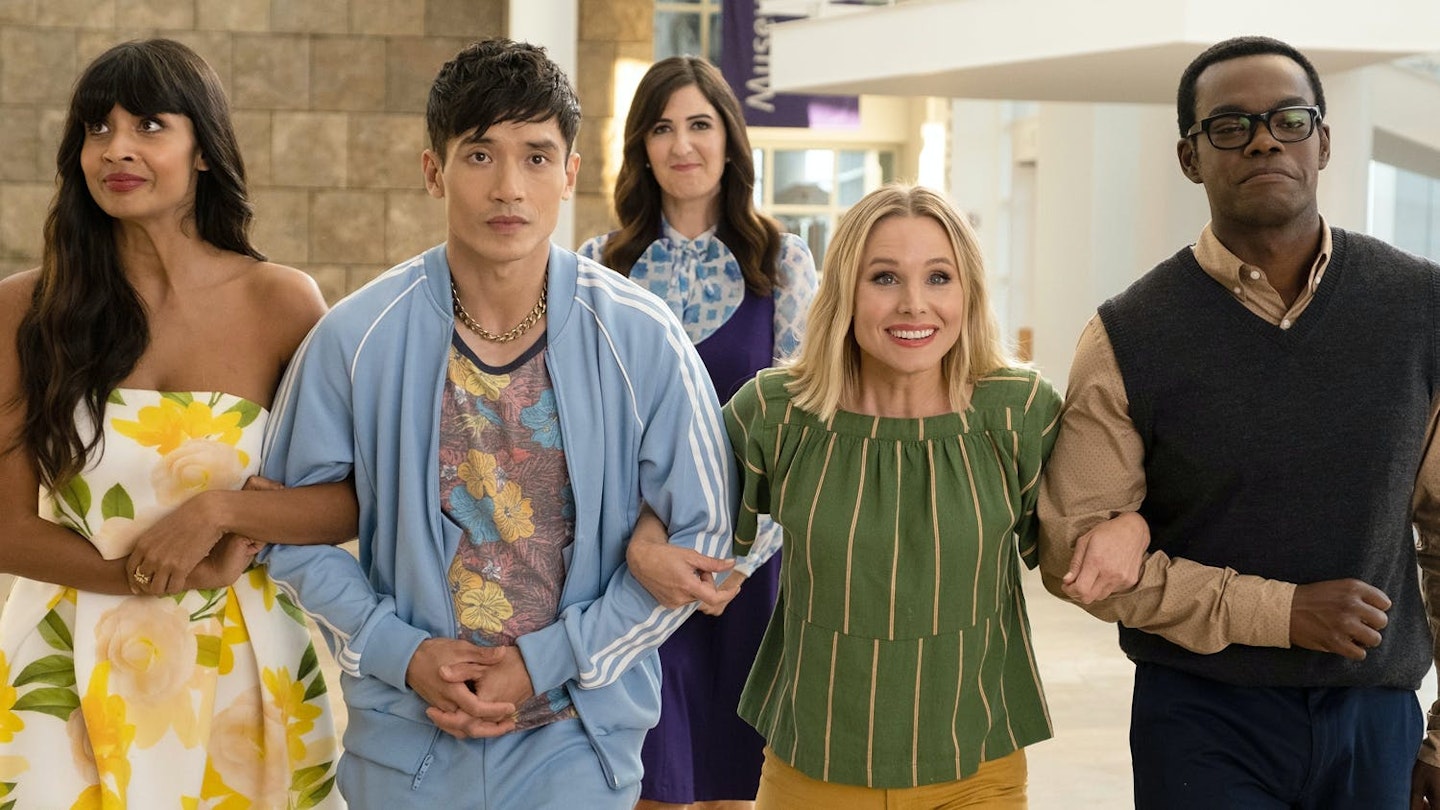 If it looks a little twee and formulaic, in reality The Good Place is as daring and original as TV sitcoms get. Focused around Kristen Bell's morally-challenged – and definitely-not-meant-to-be-in-Heaven – Eleanor, each twenty-minute episode is peppered with laughs, philosophy, made up profanity ("Holy forking shirtballs, dude!"), and oodles of Ted Danson. The result is a layered, twist-filled, absurdist and ultimately beautiful exploration of what it means to be alive – and what makes us human. Just, y'know, with added jokes!
Ozark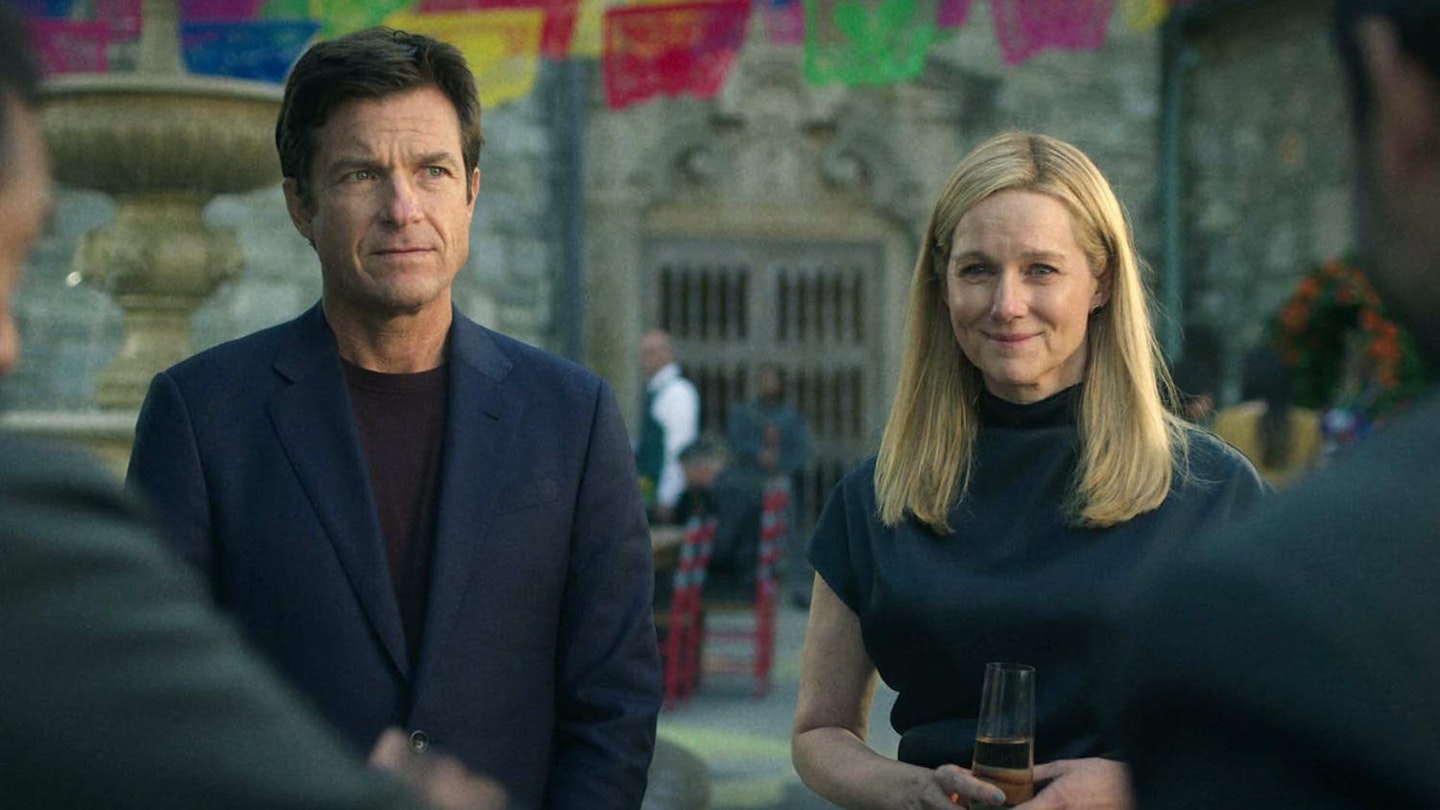 Often hailed as Netflix's in-house answer to Breaking Bad, Ozark is a similarly explosive crime saga about a mild-mannered man turned criminal big shot, scrabbling to keep his illegal enterprise from falling apart. Jason Bateman (who also directs occasionally) stars as the unflappable Marty Byrde, a small-scale money launderer who gets caught up in cartel business and moves his family out to the Ozarks to process greater volumes of money. As the bodies pile up, allegiances shift, and the FBI comes sniffing, the slow-building tension reaches fever pitch. By the time the show's stunning finale comes into view, its place among the small screen's all-time greats is assured.
Read the Empire review here.
Sex Education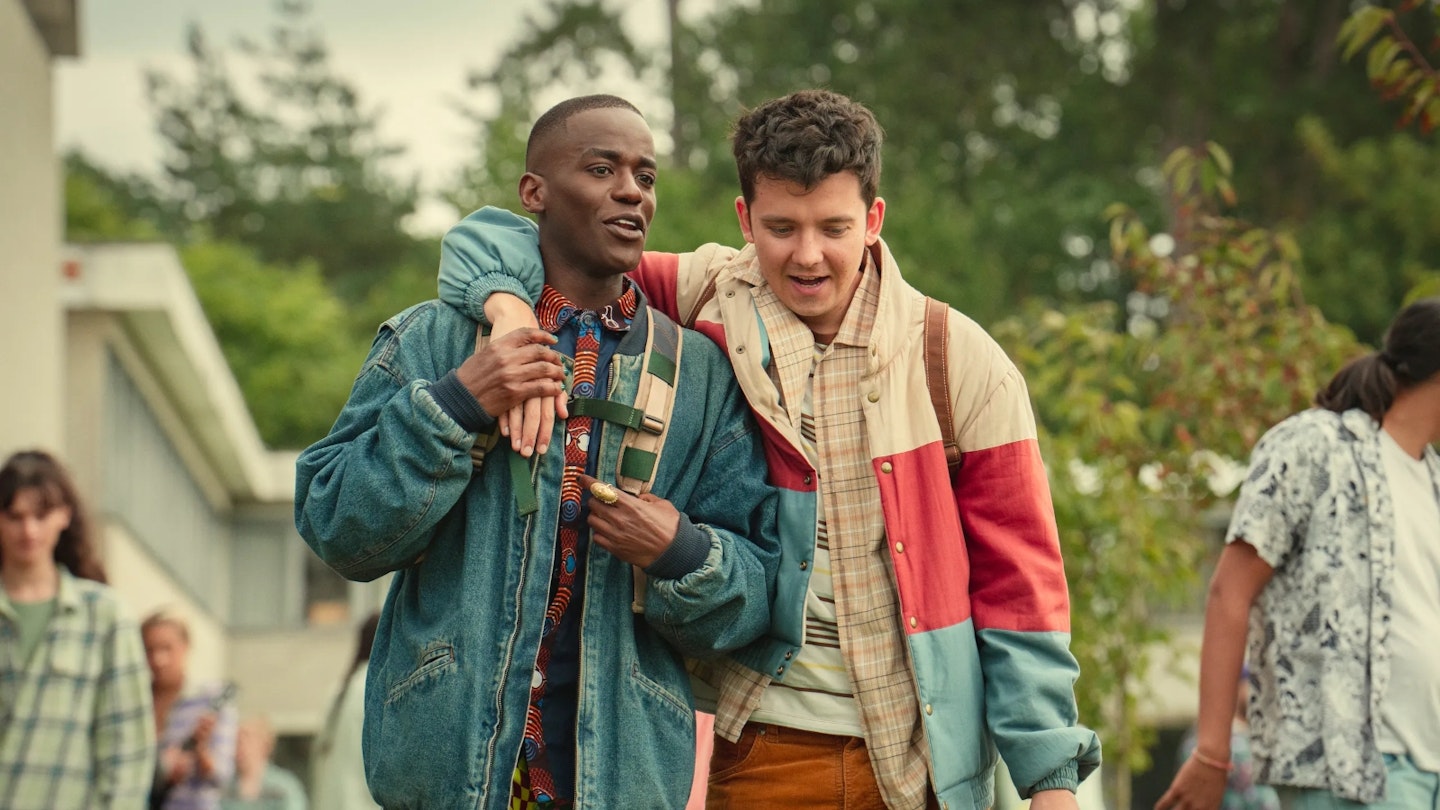 Therapist's son Otis (Asa Butterfield) starts doling out sex advice to his schoolmates, all the while navigating his own tough road through puberty, in a show that's witty, warm, and often daring. Call it a "cumming of age" story if you must, but lurking within all the naughty chatter is a sweet, beating heart and characters that keep you watching, and it's hugely sex-positive with a diverse cast of characters, stories, and identities to boot. Plus, Gillian Anderson rules, and this is that rarest of beasts - a Netflix show that got to play out and end on its own terms. Bring tissues for the finale. Hey! Not like that... yeesh.
Read the Empire review of Season 4 here.
The OA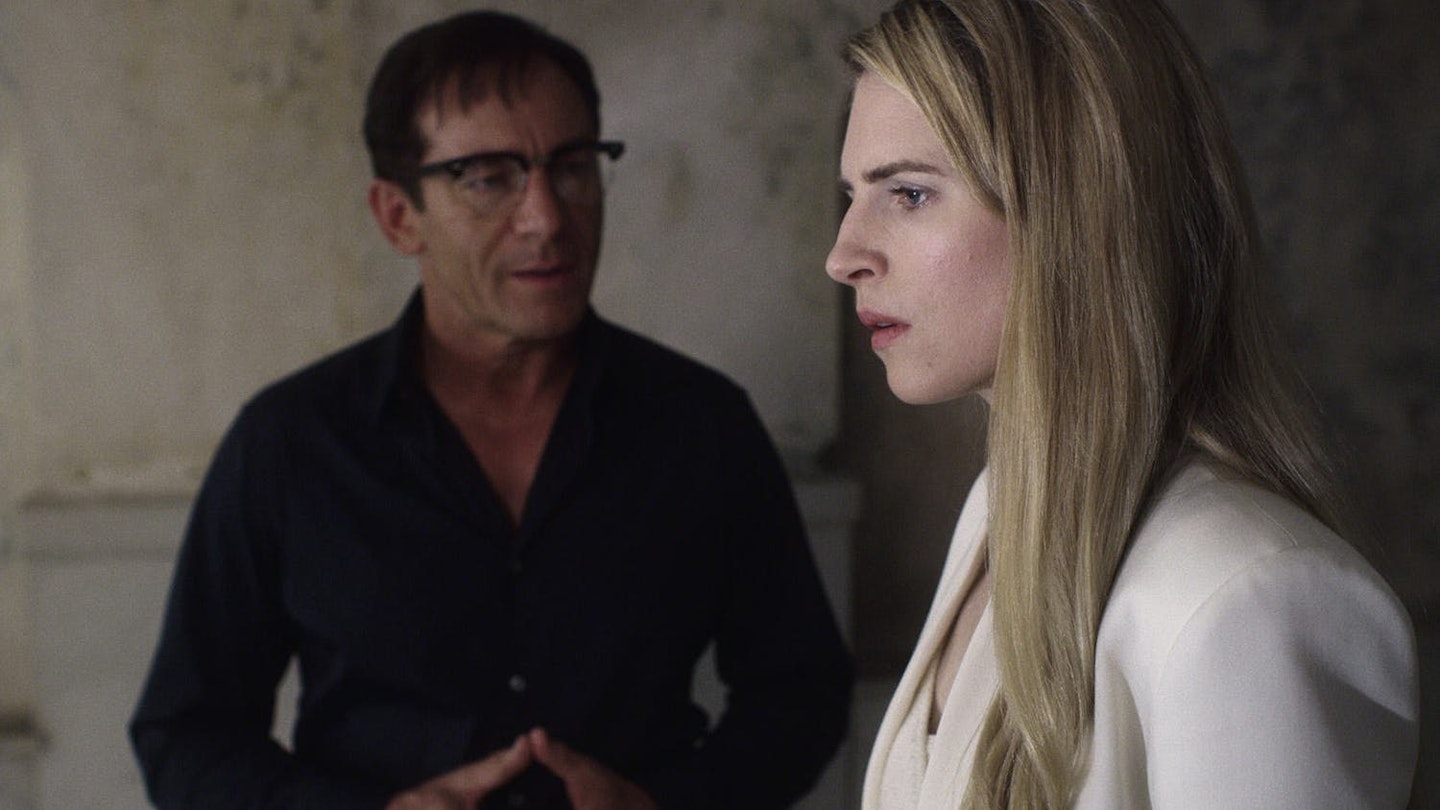 If you're coming to The OA now, be prepared: the show was cancelled after two seasons. But it remains one of the boldest, most daring shows Netflix has produced – a confounding sci-fi drama about restored blindness, interdimensional travel, near death experiences, angels, Fritzl-level kidnapping, and magic interpretative dancing. It is, by creator/star Brit Marling's own admission, pretty out there, but the mystery and intrigue is addictive, and the execution always surprising. Hopes for some kind of continuation are still burning away.
Midnight Mass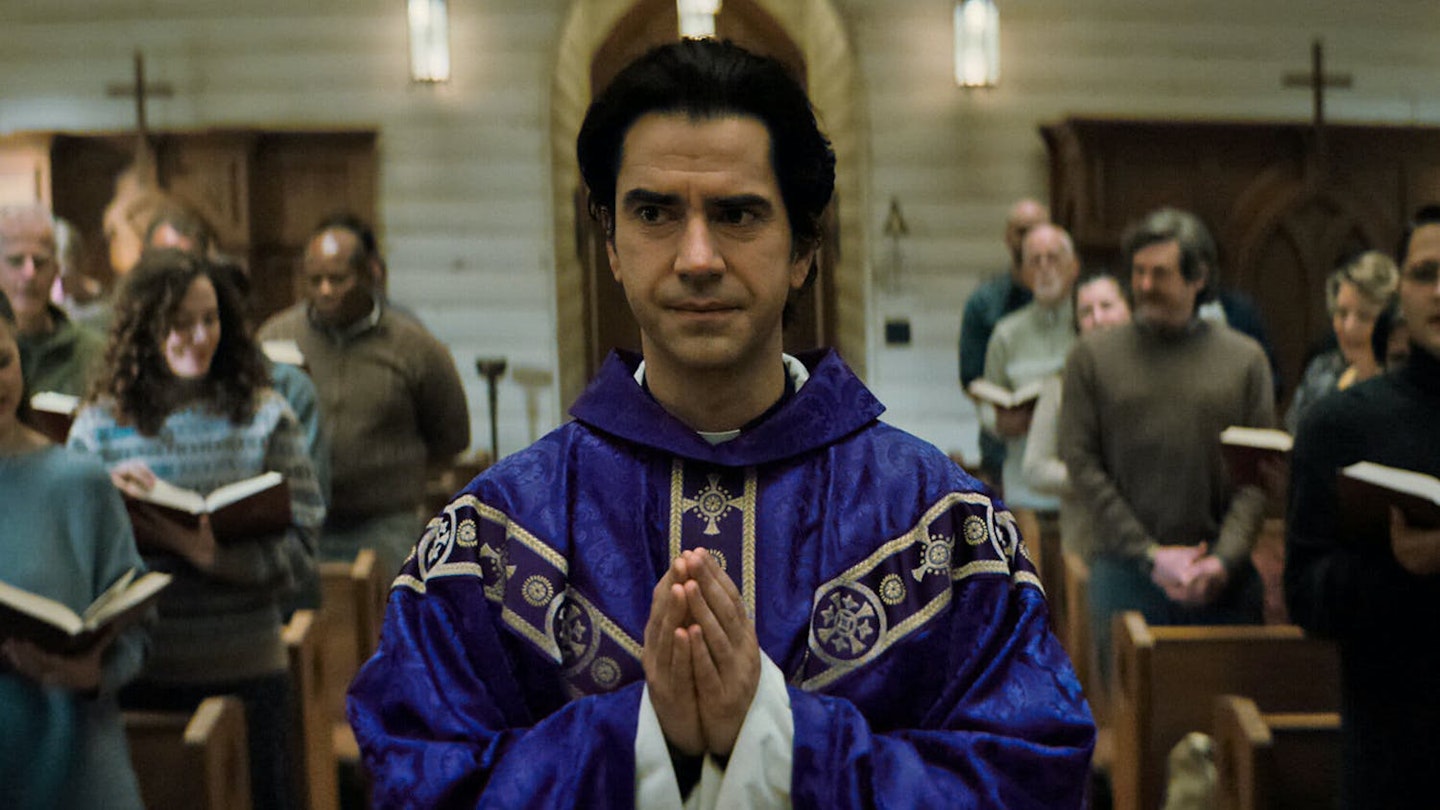 The incredible streak of Mike Flanagan (creator of The Haunting Of Hill House, as well as many of the last decade's greatest horror movies) continues with this magnum opus miniseries – a gorgeously written, delicately played tale of death, redemption, and bad faith, set on a remote island where the new-in-town pastor appears to summon real-life miracles. Spiritual, sad, and seriously scary to boot, it's a one-off series stacked with incredible characters and spine-tingling monologues – and after a slow-burn build, it delivers on burning the whole thing down in spectacular style.
Read the Empire review here.
Unbelievable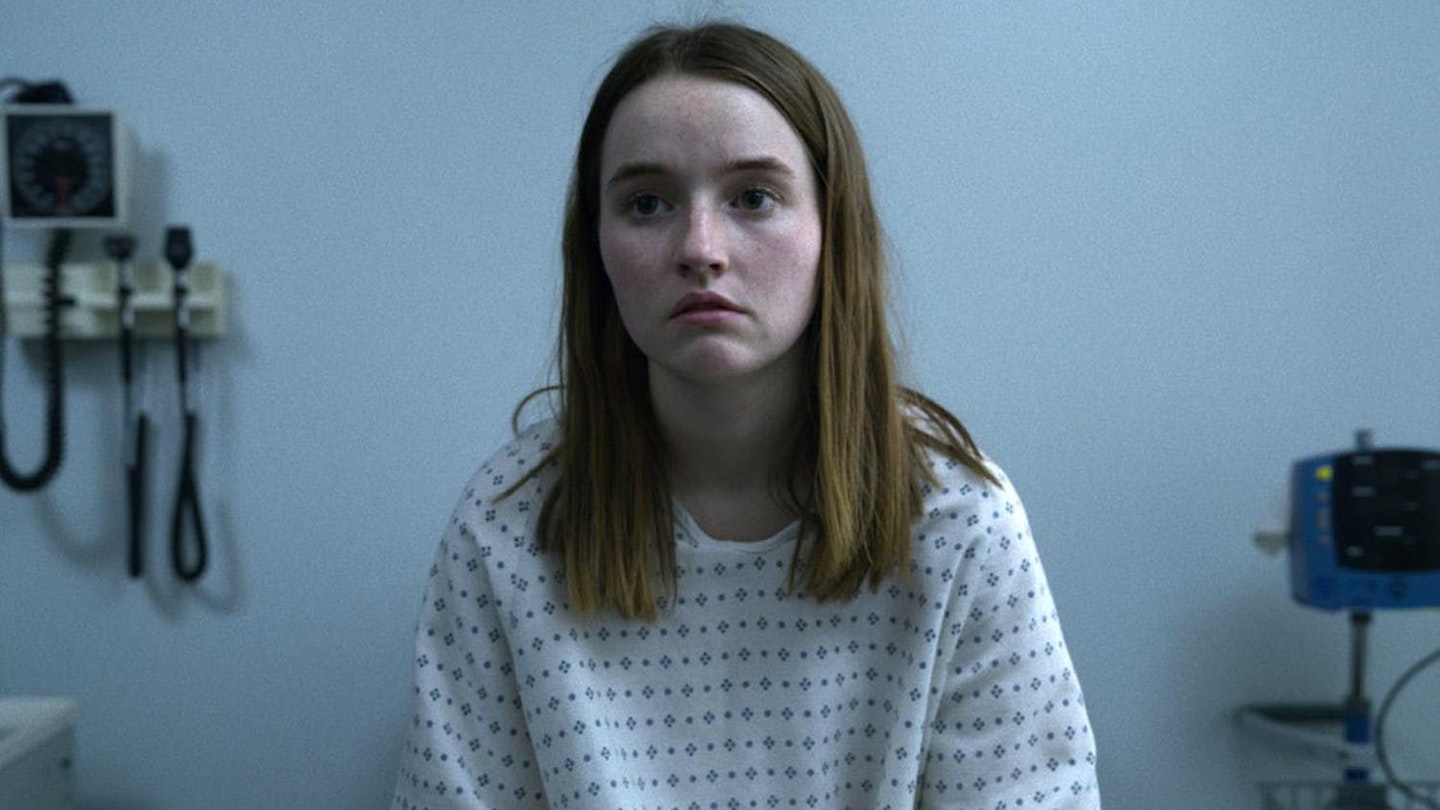 With its stark depiction of a sexual assault and its physical and emotional aftermath, Unbelievable is unflinching and uncomfortable by necessity. But it's also deeply empathetic, telling the story of Marie (Booksmart's Kaitlyn Dever) a young woman whose report of sexual assault is muddied by a predominantly-male police force who don't take her trauma and conflicting emotions into account. Along comes Merritt Wever's Detective Karen Duvall who, in investigating another sexual assault case, might be able to untangle the thread along with Toni Collette's formidable Detective Grace Rasmussen.
GLOW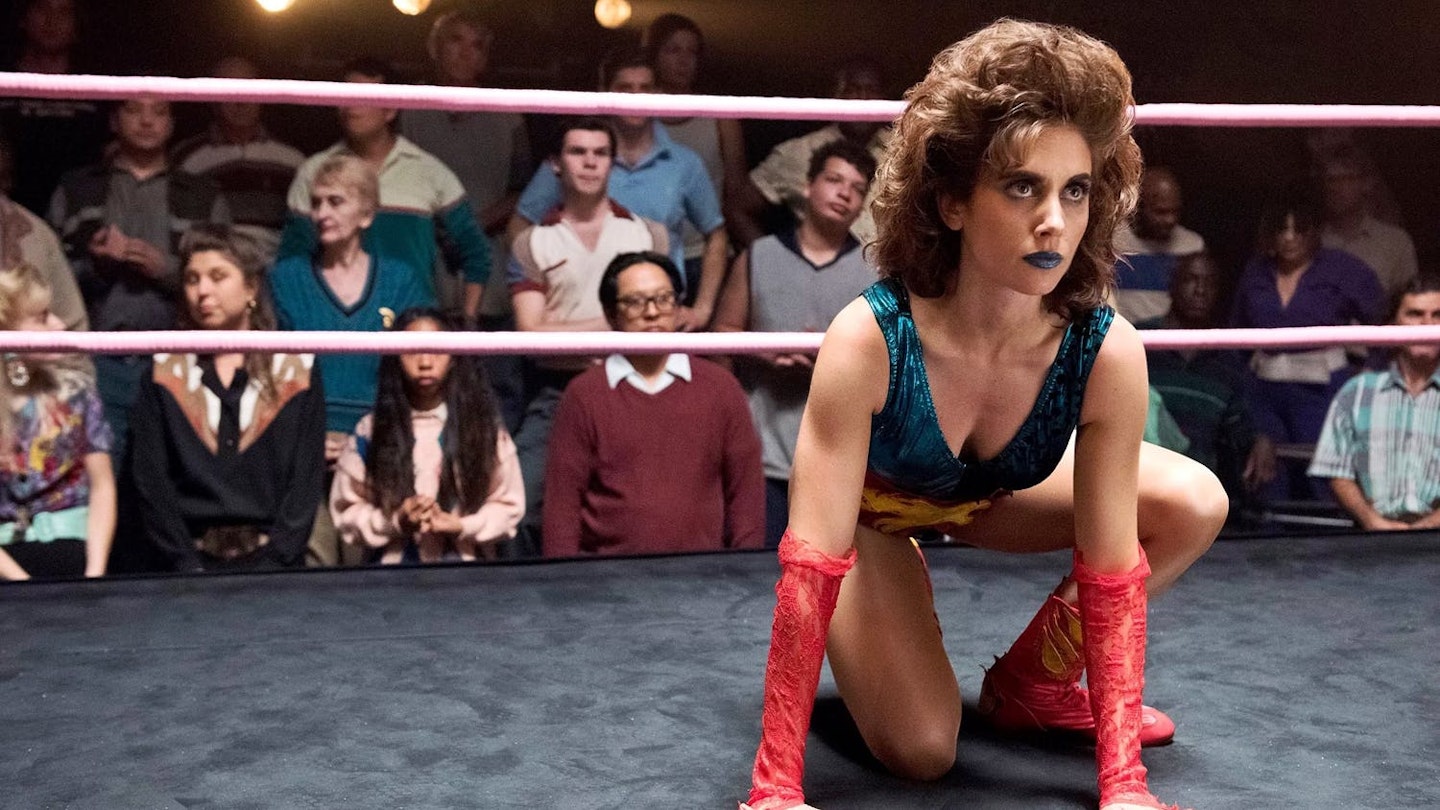 In 1980s LA, out-of-work actress Ruth (Alison Brie) is struggling to pay her bills before being given a chance at success as part of GLOW (or, Gorgeous Ladies Of Wrestling), a group of other Hollywood misfits looking to flip, kick, and forward roll their way to stardom, led by washed-up director Sam Sylvia (Marc Maron). Sadly becoming part of the cancelled-too-soon-by-Netflix canon, the fourth and final season was pulled before production in a shock renewal decision reversal by the streamer – but there's still three glorious, glitter-laden series to enjoy.
Check out the Empire review here.
Cheer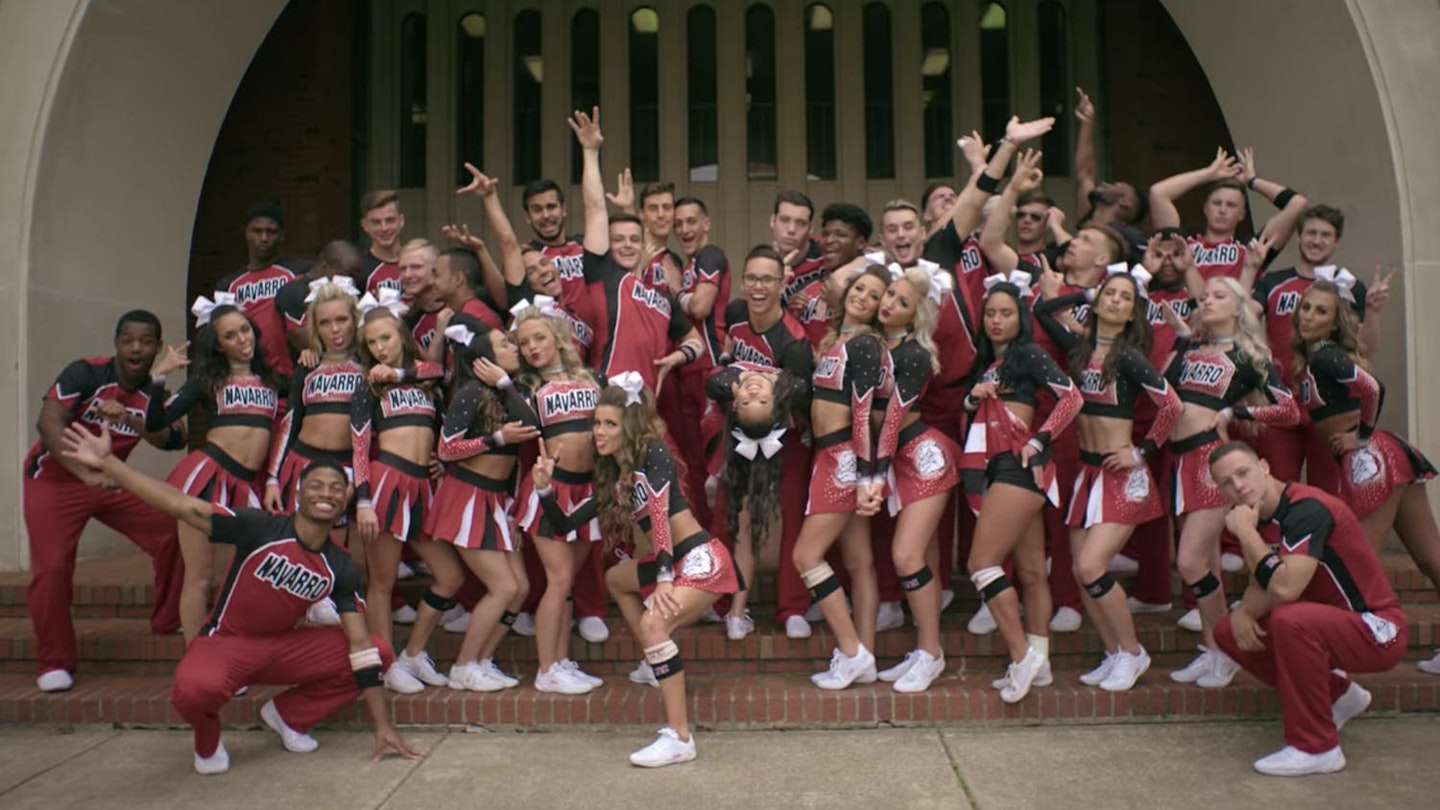 If you'd told us a few years ago that one of our biggest Netflix obsessions would be a documentary series about a college cheerleading team from tiny Texas town Corsicana, we wouldn't have believed you. And yet, after hours of 'mat talk' and hundreds of 'full outs', the Navarro cheer team and their doggedly determined head coach Monica Aldama have solidified their place in our hearts. Cheer opens up the strangely limited, incredibly competitive world of cheerleading, following Navarro (and, in the second season, their rivals Trinity College) as they prepare for the National Championships in Daytona, Florida. The cast of youngsters are compelling, the gravity-defying routines mind-boggling, and the stakes incessantly high.
The Witcher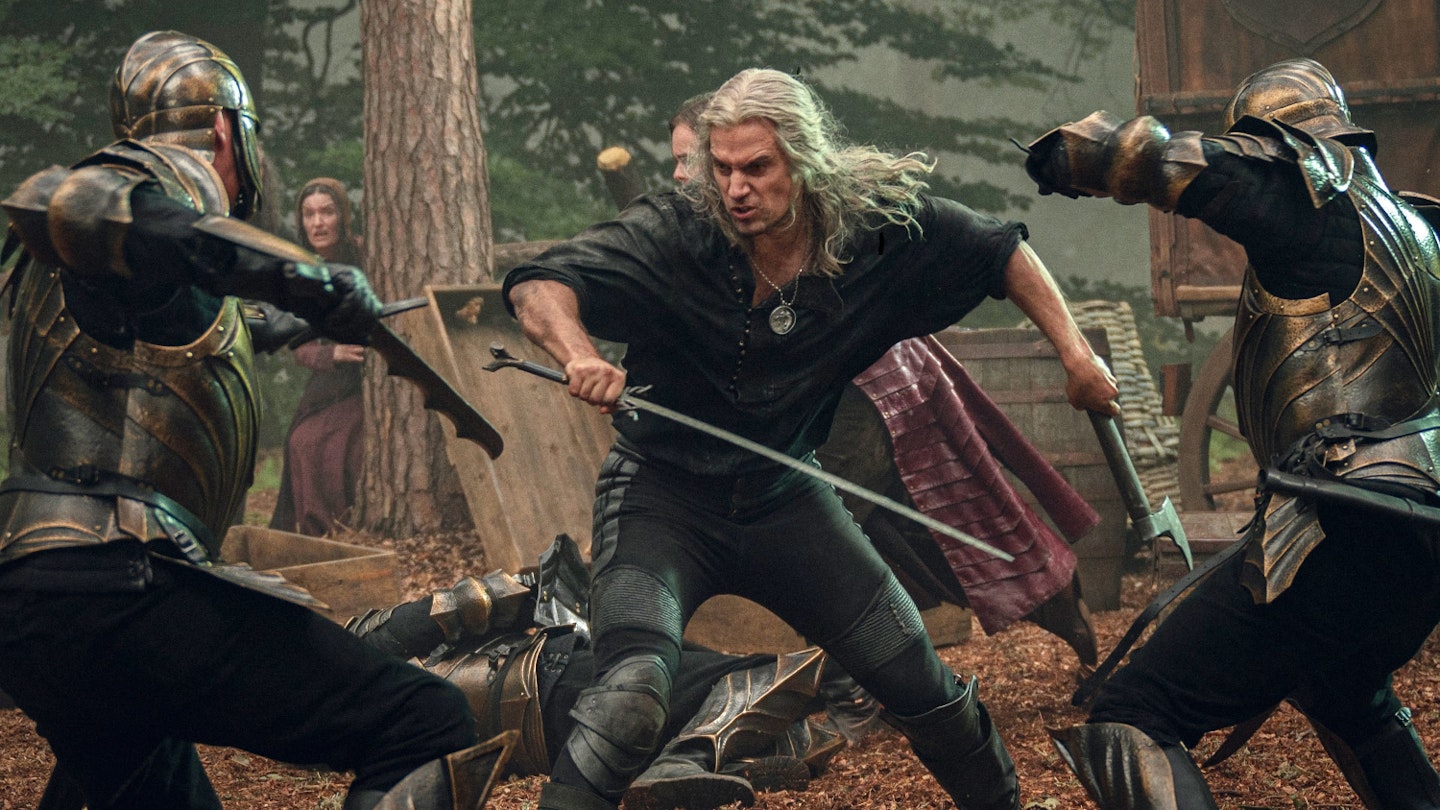 It might have been touted as 'the next Game Of Thrones', but The Witcher – based on Andrzej Sapkowski's fantasy novels, the basis for the hugely popular video games – has a weird, wild tone all its own. Henry Cavill is white-haired Geralt of Rivia, a mutant monster hunter drawn into an epic tale involving powerful mage Yennefer (Anya Chalotra) and mysterious girl Ciri (Freya Allan). Once you get past the confusing timelines of Season 1, an unpredictable show that blends old-school fairytales with grisly gothic horror and lashings of magical politics awaits. After an exhilarating third season, it remains to be seen how the show will change asLiam Hemsworth prepares to take over from Cavill as the White Wolf.
Read the Empire review here.
The Queen's Gambit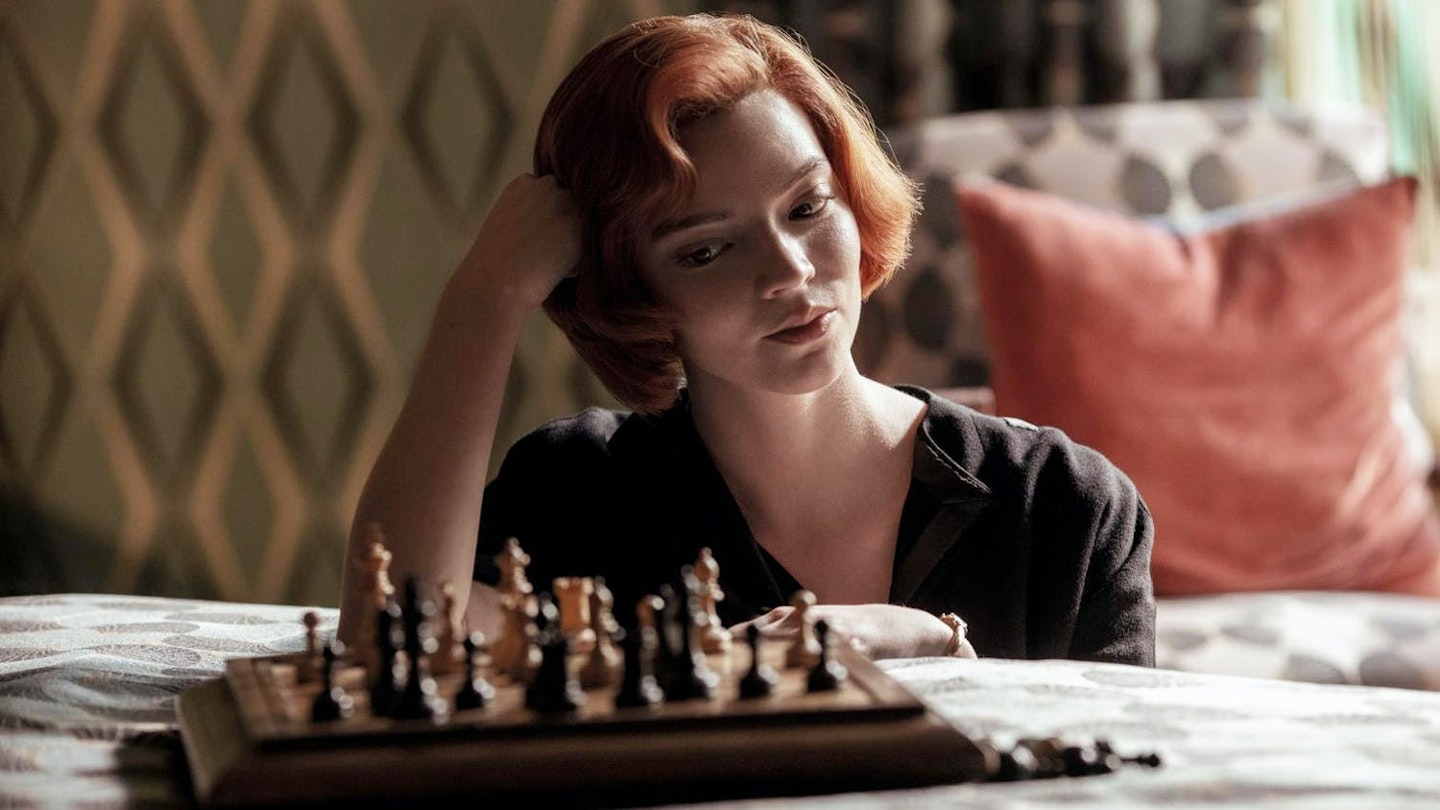 An unexpected word-of-mouth hit, the fact that a chess-based character drama became a must-watch miniseries is the 'Netflix effect' in full flow. Scott Frank follows up Godless with this crafty, stylish adaptation of the Walter Tevis novel, starring Anya Taylor-Joy as the sarcastic, troubled Beth Harmon – a chess prodigy whose proficiency with the pieces is entangled among her struggles with addiction. The chess scenes come alive with surprising visual appeal, and the drama is just as thoughtful. Checkmate.
Bridgerton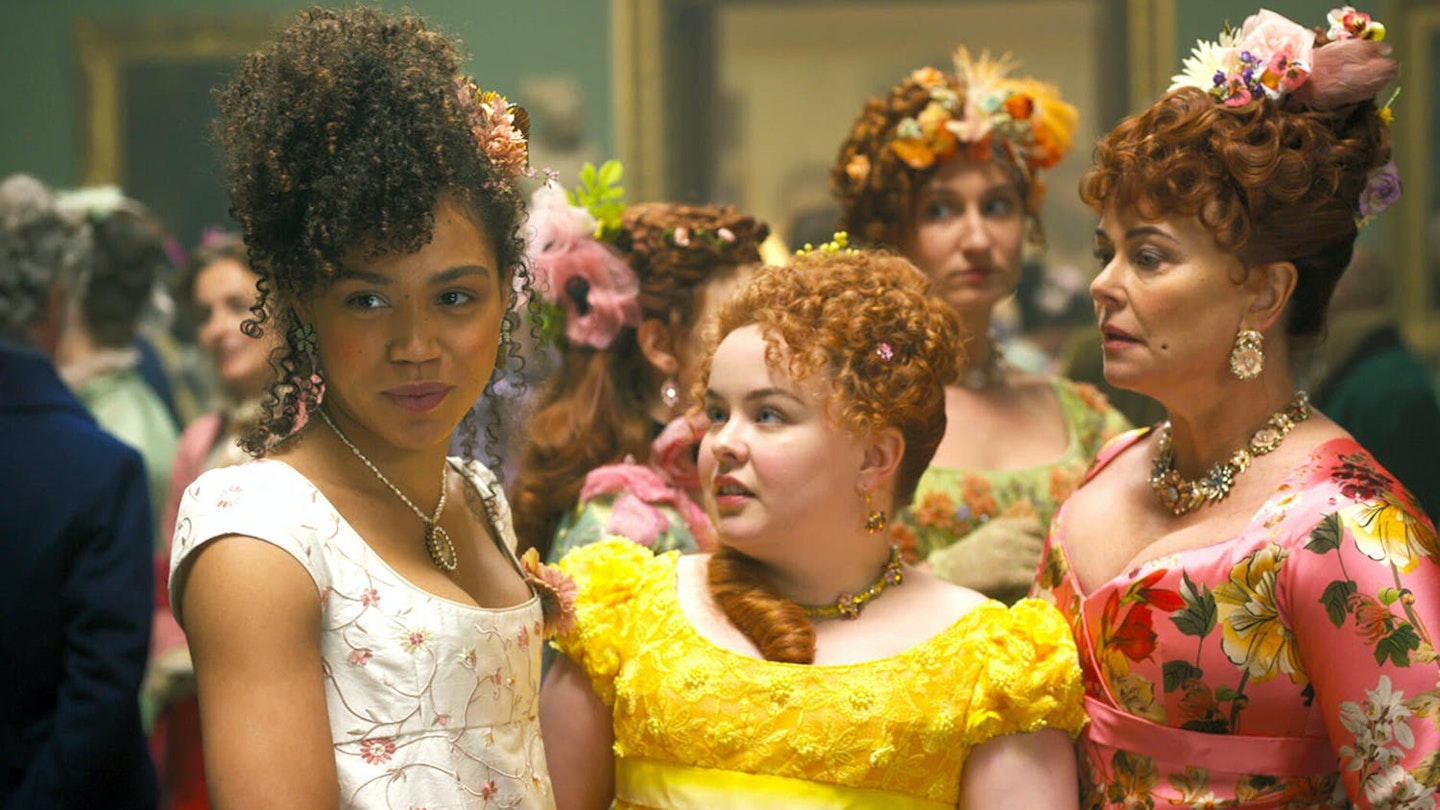 To say that Shondaland's adaptation of Julia Quinn's Regency era-set series of books have taken Netflix – and the internet – by storm is quite the understatement. Arriving on our tellies over Christmas 2020, the steamy first season broke viewing records, launched Regé-Jean Page into superstardom, and got us all obsessed with string quartet covers of modern pop bangers. The second season, following Anthony Bridgerton (Jonathan Bailey) and Kate Sharma's (Simone Ashley) long, lustful journey through forbidden love was an equally big hit. With spin-off series Queen Charlotte: A Bridgerton Story serving as an eminently bingeable amuse-bouche for Bridgerton Season 3, it looks like there's no shortage of hot gossip for Lady Whistledown coming down the line.
Arcane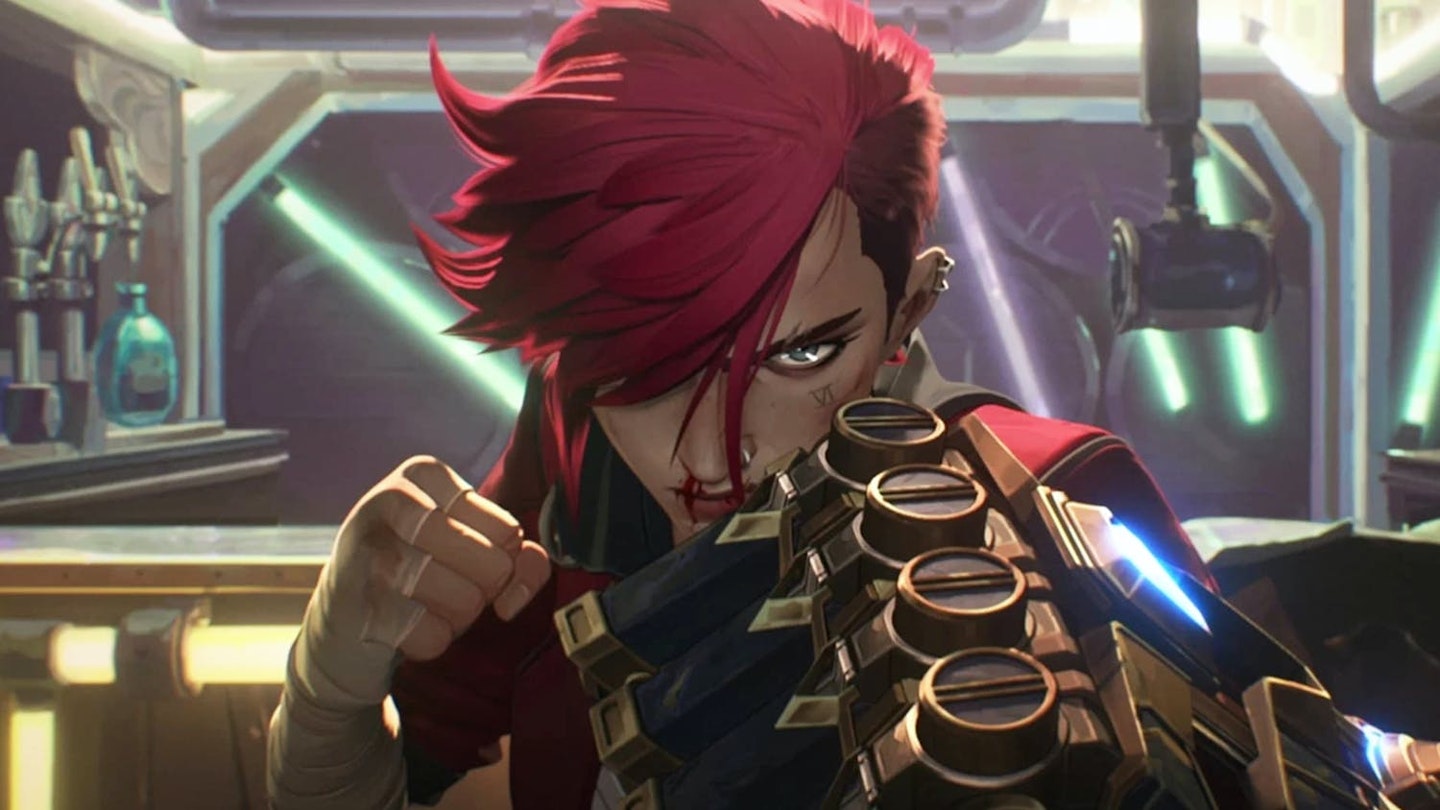 Across The Spider-Verse star Hailee Steinfeld and Ella Purnell provide stellar voice performances in this animated TV series set within the universe of the much-loved League Of Legends game. The pair play sisters Vi and Jinx – they live in Zaun, the seedy, oppressed undercity of the rich utopia Piltover. Fighting for resources to survive, they come across a mysterious ancient technology, and end up on opposite sides of a brewing conflict. With incredibly evocative world-building, well-rounded characters, and a completely unique, revelatory aesthetic (achieved by combining 2D and 3D work to provide detail and texture), this is one of those rarities, a videogame adaptation that's actually worth your time.
Sense8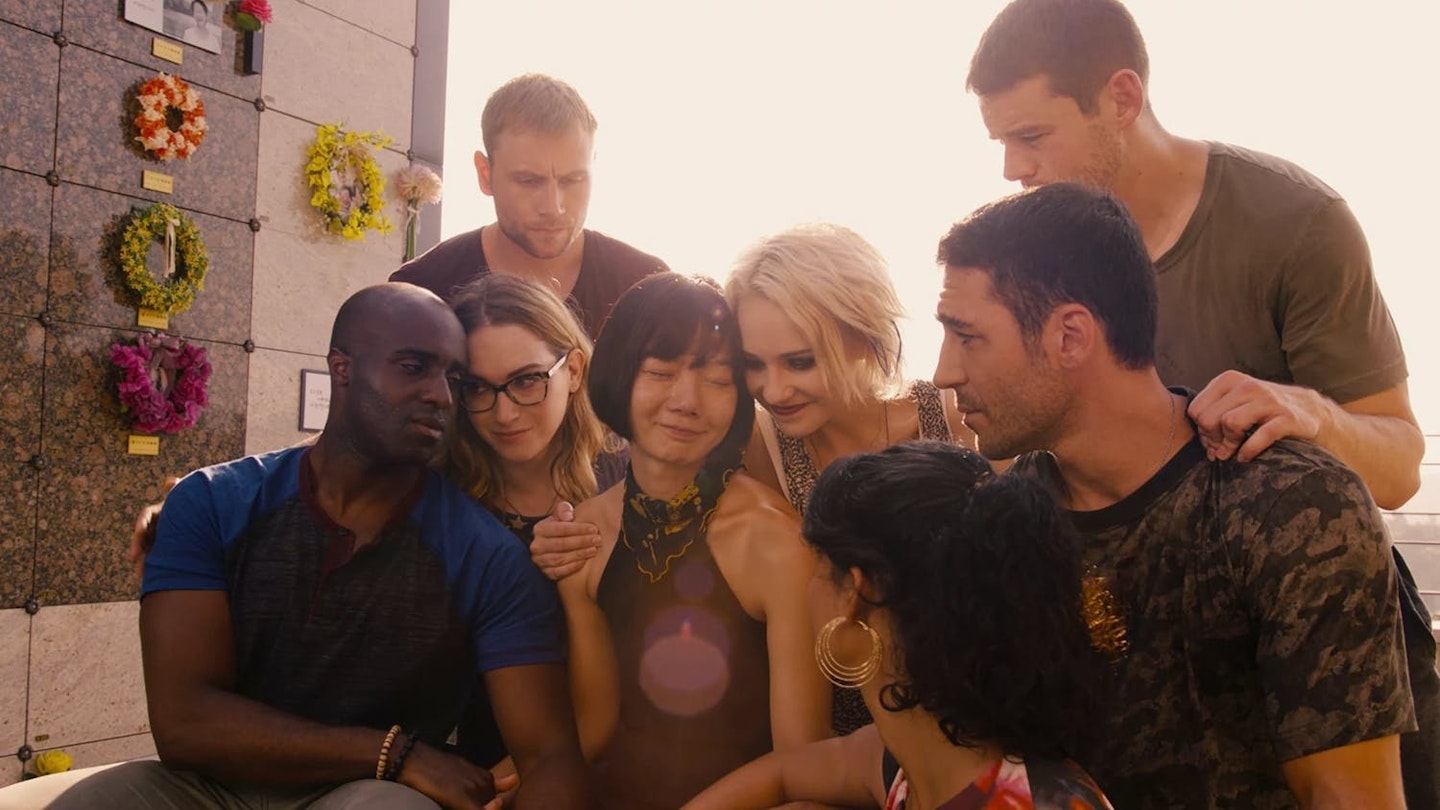 Lilly and Lana Wachowki's high-concept, globe-spanning series Sense8 was one of Netflix's first big swings, following eight people (or 'sensates'), all born at the same time, who are mentally, emotionally, and sometimes physically linked. It broke boundaries with its diverse cast and queer representation, and the sequences where all eight characters are united – whether it be for thoroughly Wachowskian action, highly emotional moments, or some unforgettable sex scenes – make this show a must-see.
Read the Empire review here.
Maniac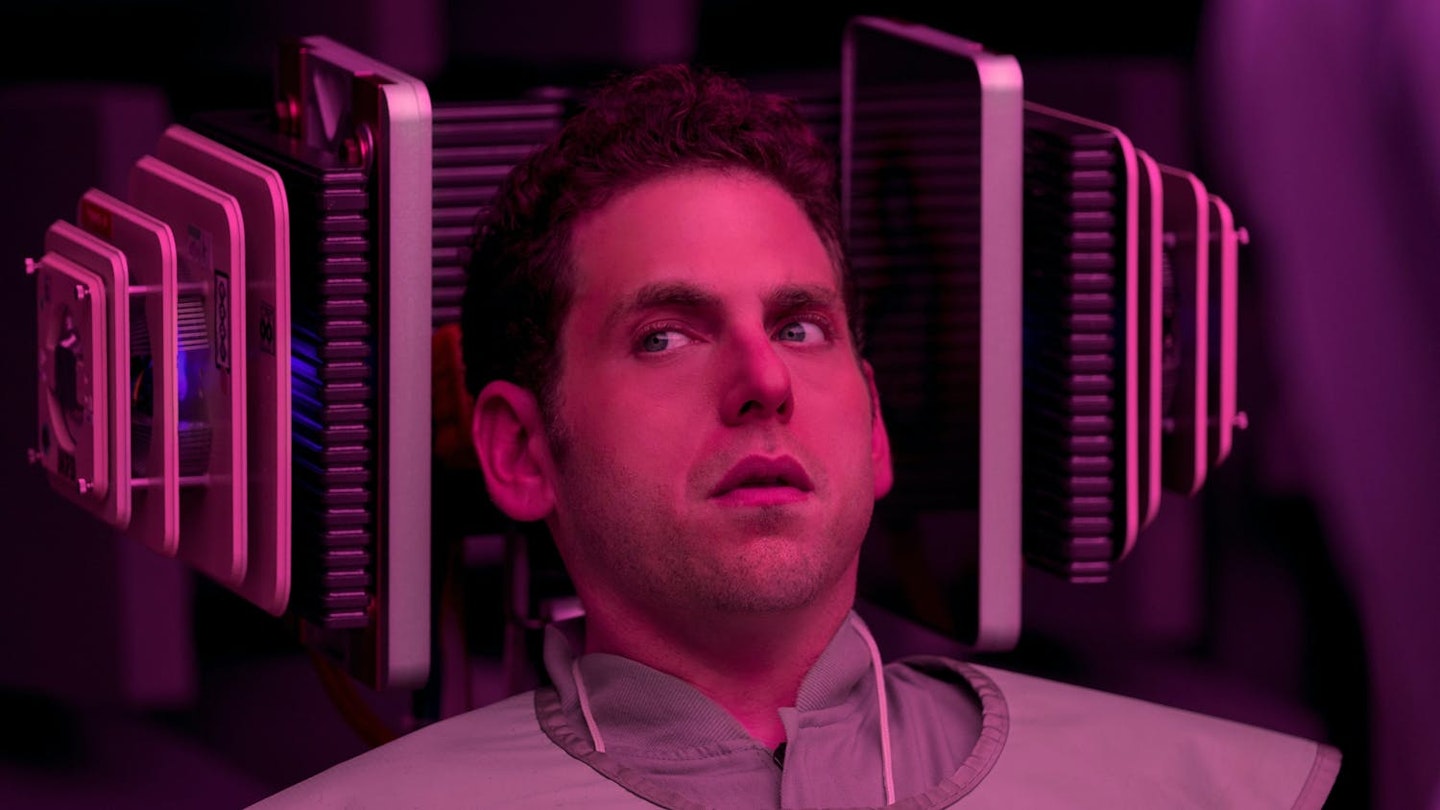 After True Detective's first season and before No Time To Die, director Cary Joji Fukunaga reeled in Emma Stone and Jonah Hill for a genre-shifting kaleidoscopic miniseries. It's a the-less-you-know-the-better kind of show, but the basic gist sees Annie (Stone) and Owen (Hill) sign up for an experimental drug test. What follows is a stunningly creative trip that switches up from episode to episode in constantly surprising ways. It starts a little slow, but stick with it and reap the stylish rewards.
Read the Empire review here.
Dark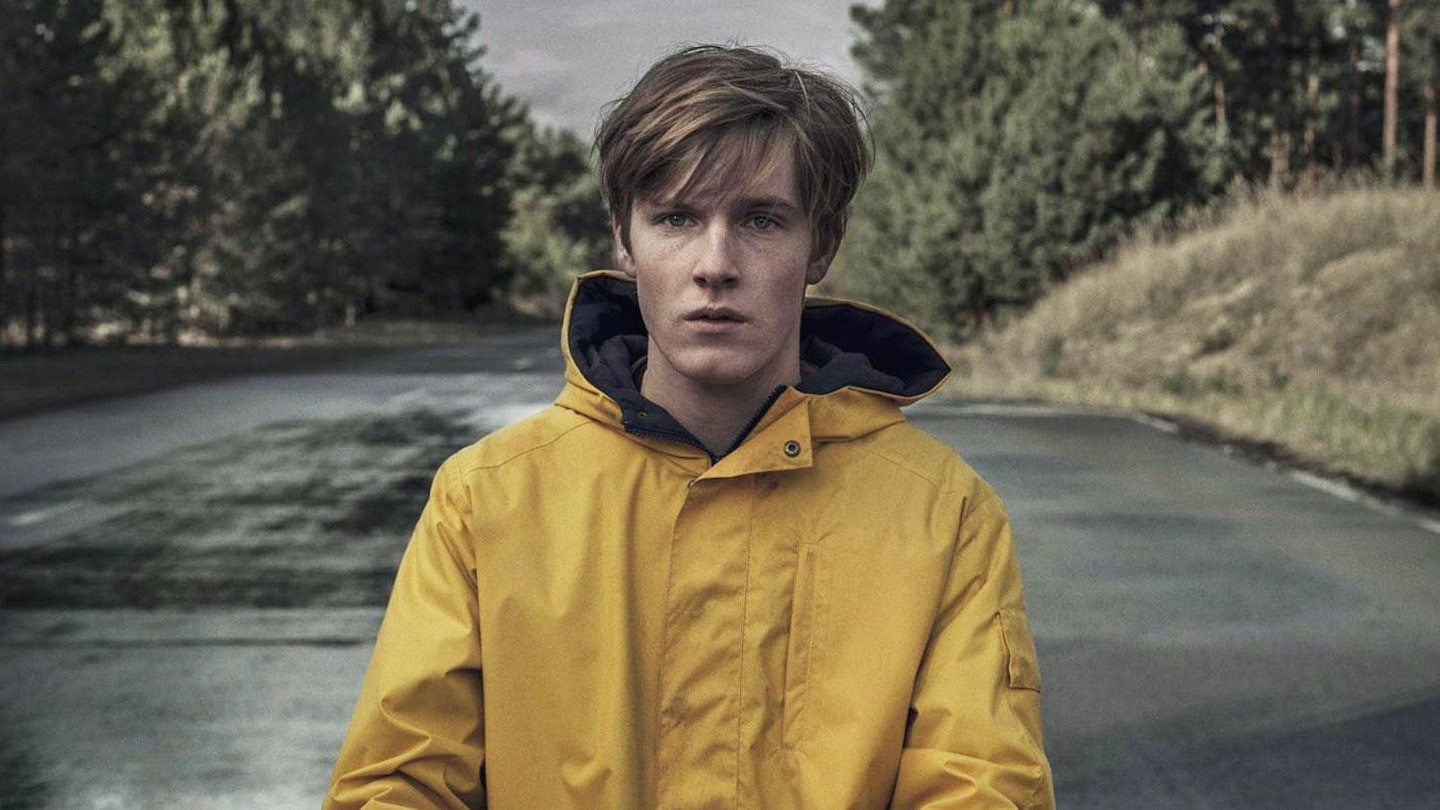 This German sci-fi drama is a smart and sophisticated marvel – starting as a mystery thriller, before looping around itself in constantly unexpected ways. It's part Stranger Things (but way moodier), part Twin Peaks (but way more German), and totally mind-bending – burrowing even further down its multi-chronological rabbit holes with each successive season. It's thrilling, but you might want to watch with a notepad to keep track of who's who (and when's when).
Read the Empire review here.
Feel Good
Good, bad, sad, seen – whatever the emotion, just know that Feel Good will definitely make you feel. Stand-up Mae Martin plays a version of themselves; a recovering drug addict who transfers their obsessive tendencies to people. They're challenged to grow and confront their patterns when striking up an intense, whirlwind relationship with George (played by the excellent Charlotte Ritchie), a teacher also trying to figure out her sexuality. Mae and George's romantic rollercoaster is punctuated with as much turmoil and tragedy as it is sheer euphoria, all delivered through Martin and co-writer Joe Hampson's incisive, relentlessly funny script. Plus, *THE* Lisa Kudrow plays Mae's mum. Need we say more?
Lost In Space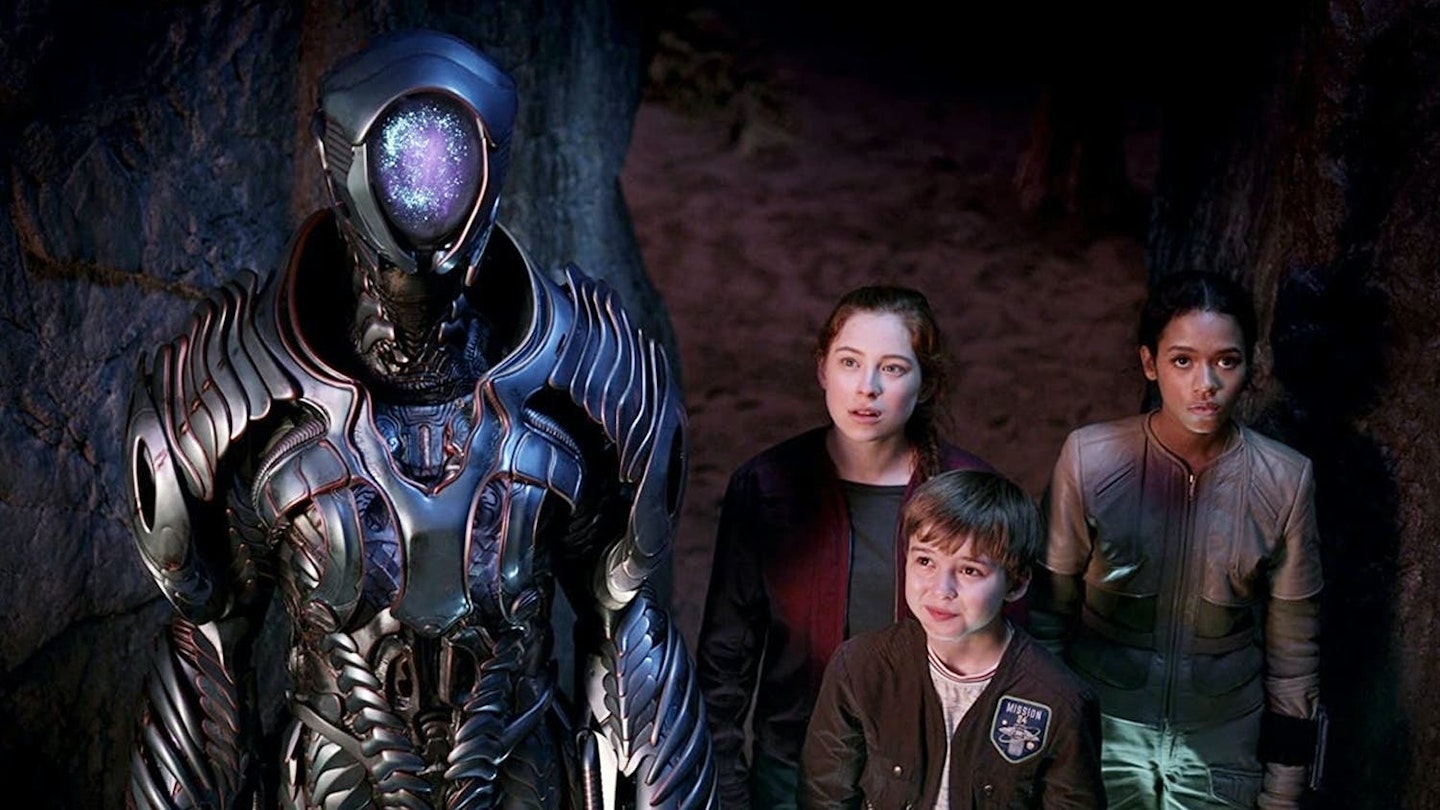 After Battlestar Galactica and Star Trek received their own gritty overhauls in recent years, it was only a matter of time before '60s sci-fi Lost In Space got the same treatment. The focus here isn't on knotty politics, though, but all-out adventure: the Robinson family become intergalactic castaways when their space ship crashes on their way to colonise a new planet. All the usual elements — The Robot, Dr. Smith, that famous John Williams score — are present and accounted for, but with new twists along the way.
Read the Empire review here.
It's Always Sunny In Philadelphia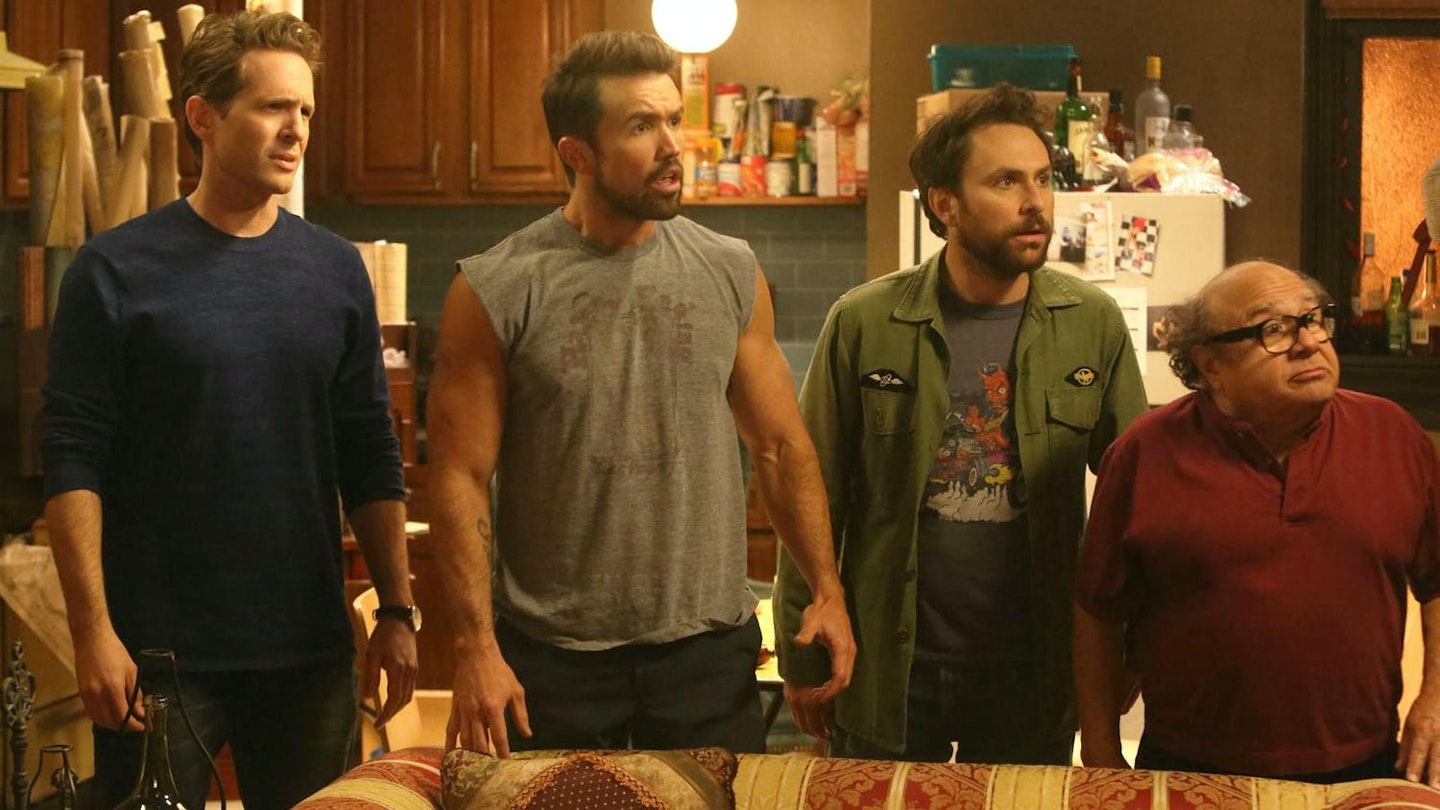 This long-running cult sitcom - created by star and Wrexham AFC co-owner Rob McElhenney - largely takes place in Paddy's Pub, owned by 'The Gang': essentially four friends, plus Danny DeVito. And by 'friends' we mean a group of people who inflict pain and hardship on each other just because they can. If you're after short, sharp bursts of alcohol-infused, televised anarchy from five utterly irredeemable bastards, Always Sunny is undeniably the one for you.
Better Call Saul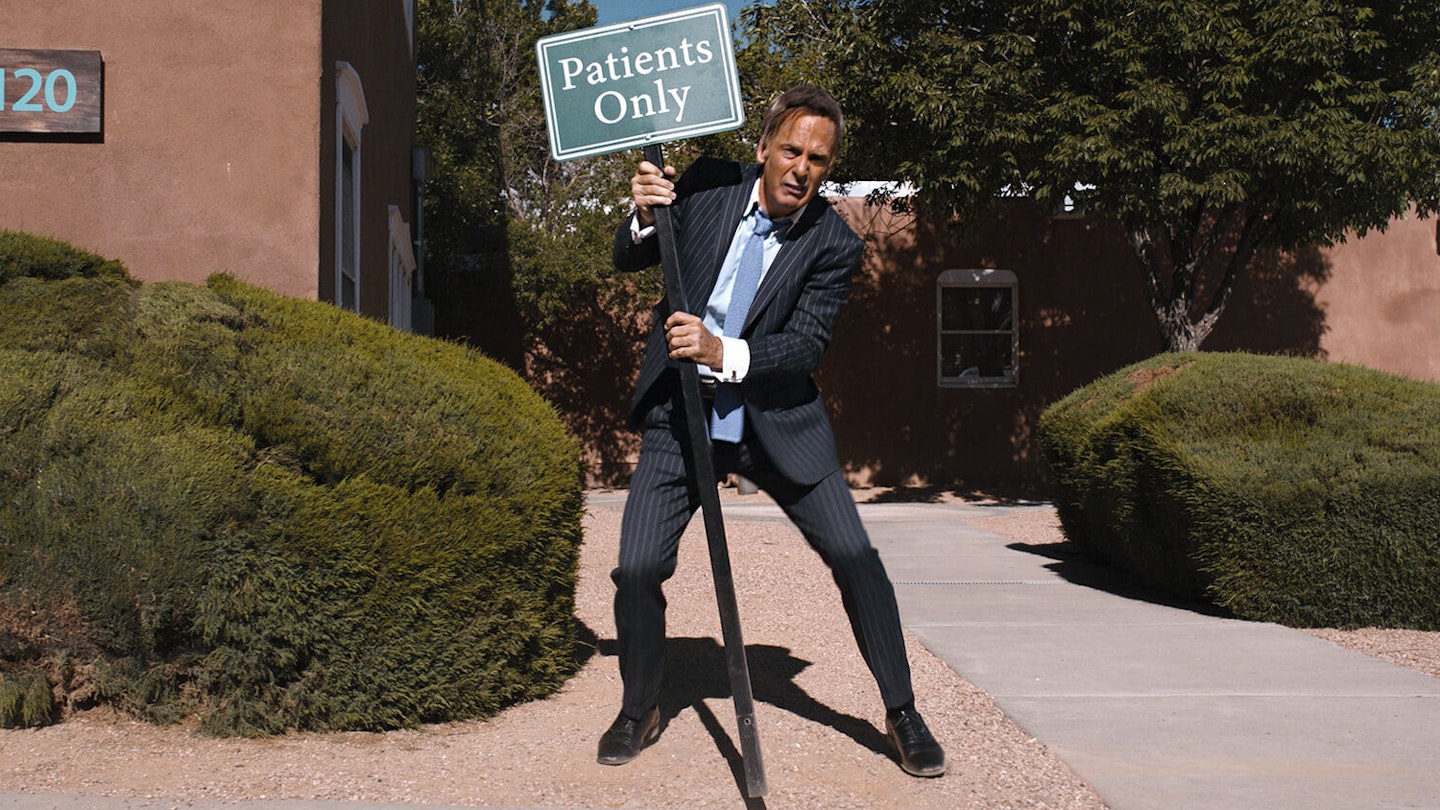 Spinning off from Breaking Bad, a.k.a one of the greatest television series of all time, Better Call Saul manages the near-impossible – it really does hold a candle to the original show. Some might even argue that by the time the series reaches its breathless climax, it's even better. Bob Odenkirk - in the role of a lifetime - takes centre stage as the pre-Saul Goodman, 'Slippin' Jimmy McGill, edging closer to the broken caricature he so gleefully played in Breaking Bad. The results are melancholic and masterful, adding up to a show that's something of a minor miracle.
Read the Empire review here.
The Office (US)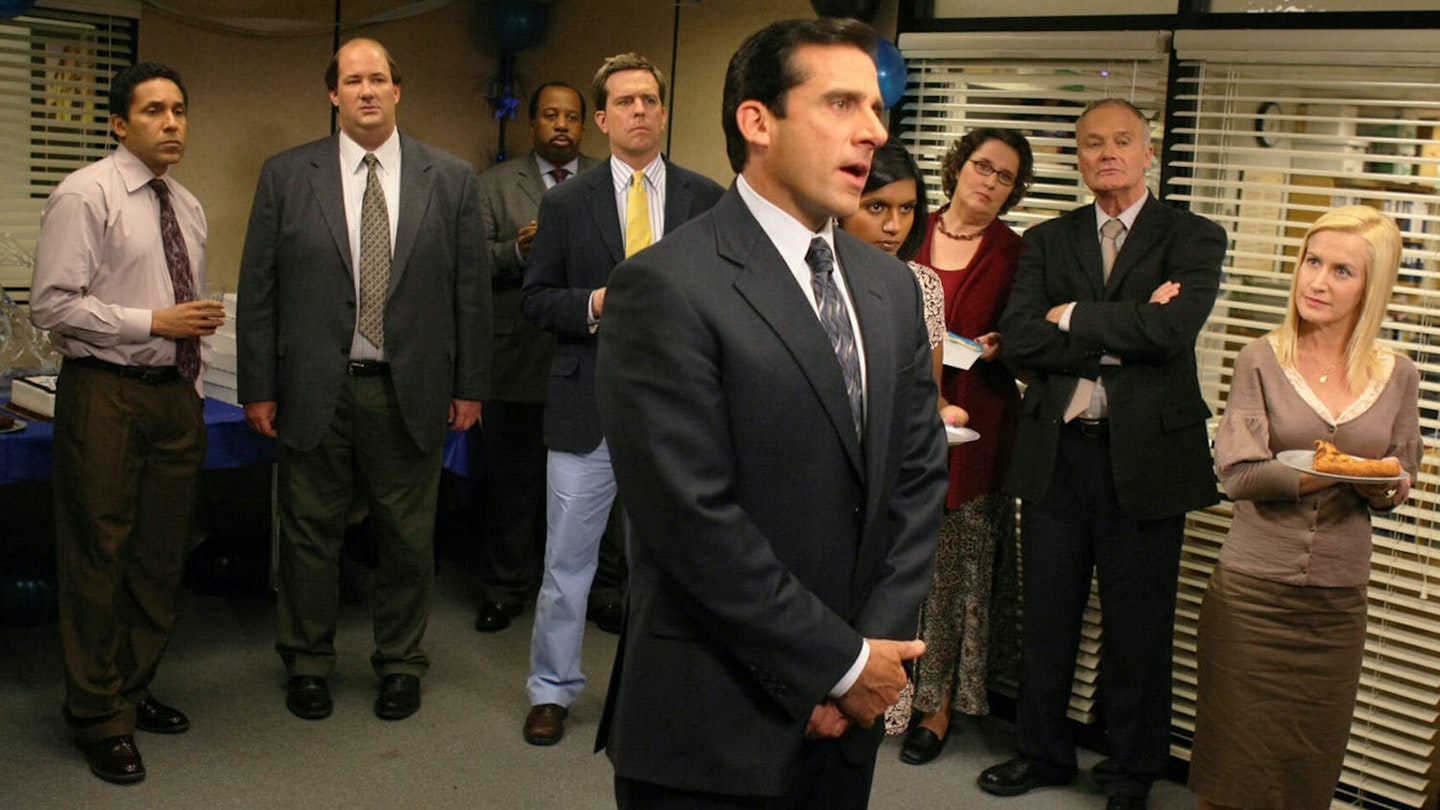 Sure, it started as a pale imitation of Ricky Gervais and Stephen Merchant's British original. But get past the first series, and The Office (US) becomes its own distinctive, loveable thing – keeping some of the UK version's cringe-factor, but bolstering it with warmth, wicked-smart writing, and a will-they-won't-they love story for the ages. Steve Carell's performance as boss Michael Scott – awful and admirable in equal measure – continues to be his greatest work.
Orange Is The New Black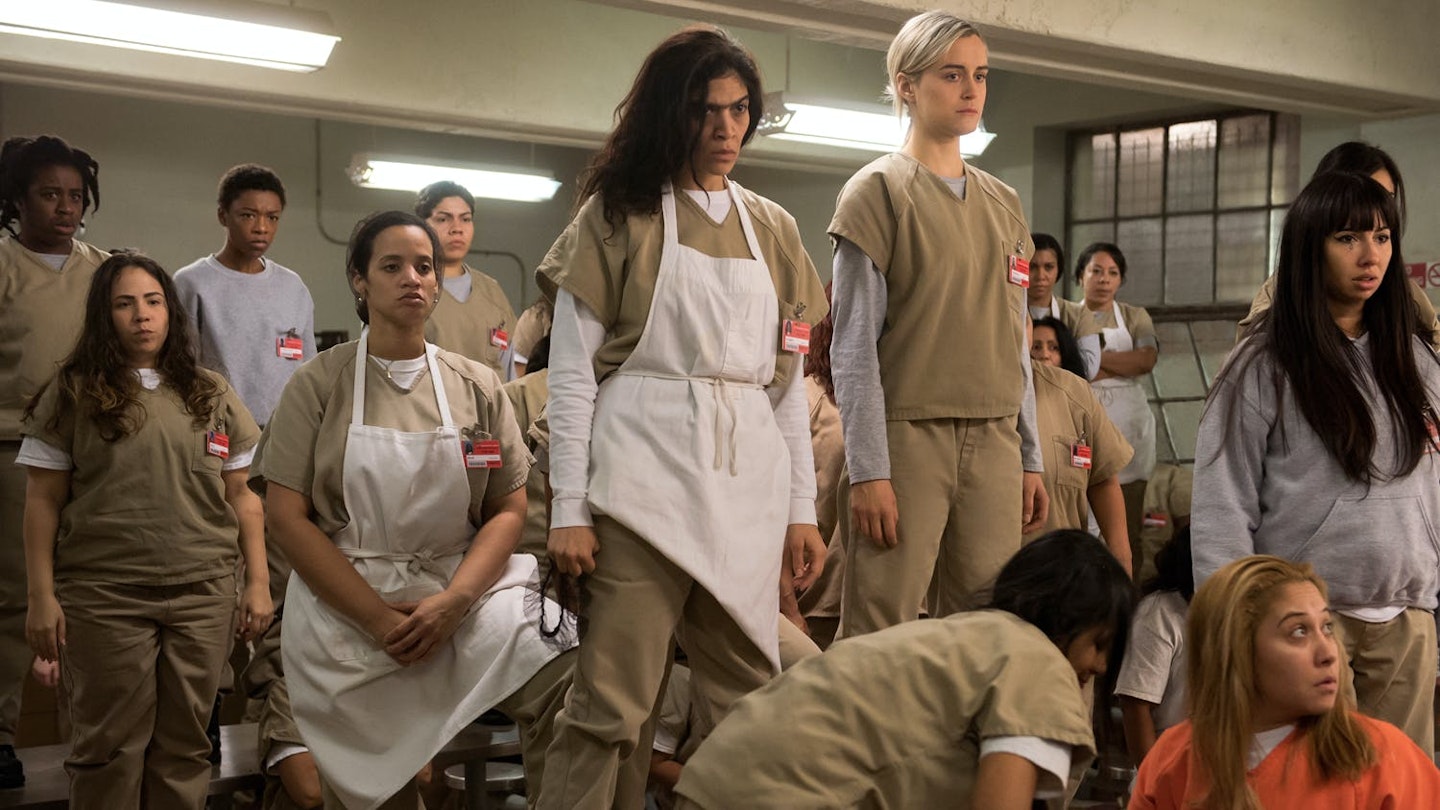 One of the very first Netflix Originals, Orange Is The New Black began life as the story of Piper Chapman (Taylor Schilling), a middle-class white New Yorker who becomes incarcerated in an all-female prison for a historic drug-smuggling crime. But it quickly became an ensemble show about the rest of the inmates, telling the stories of a huge array of women from all walks of life – touching on mental health issues, sexuality, trans identity, immigration, addiction, institutional violence, and the prison-industrial complex. It's a quietly revolutionary comedy-drama stacked with breakout performances.
Read the Empire review here.
Peaky Blinders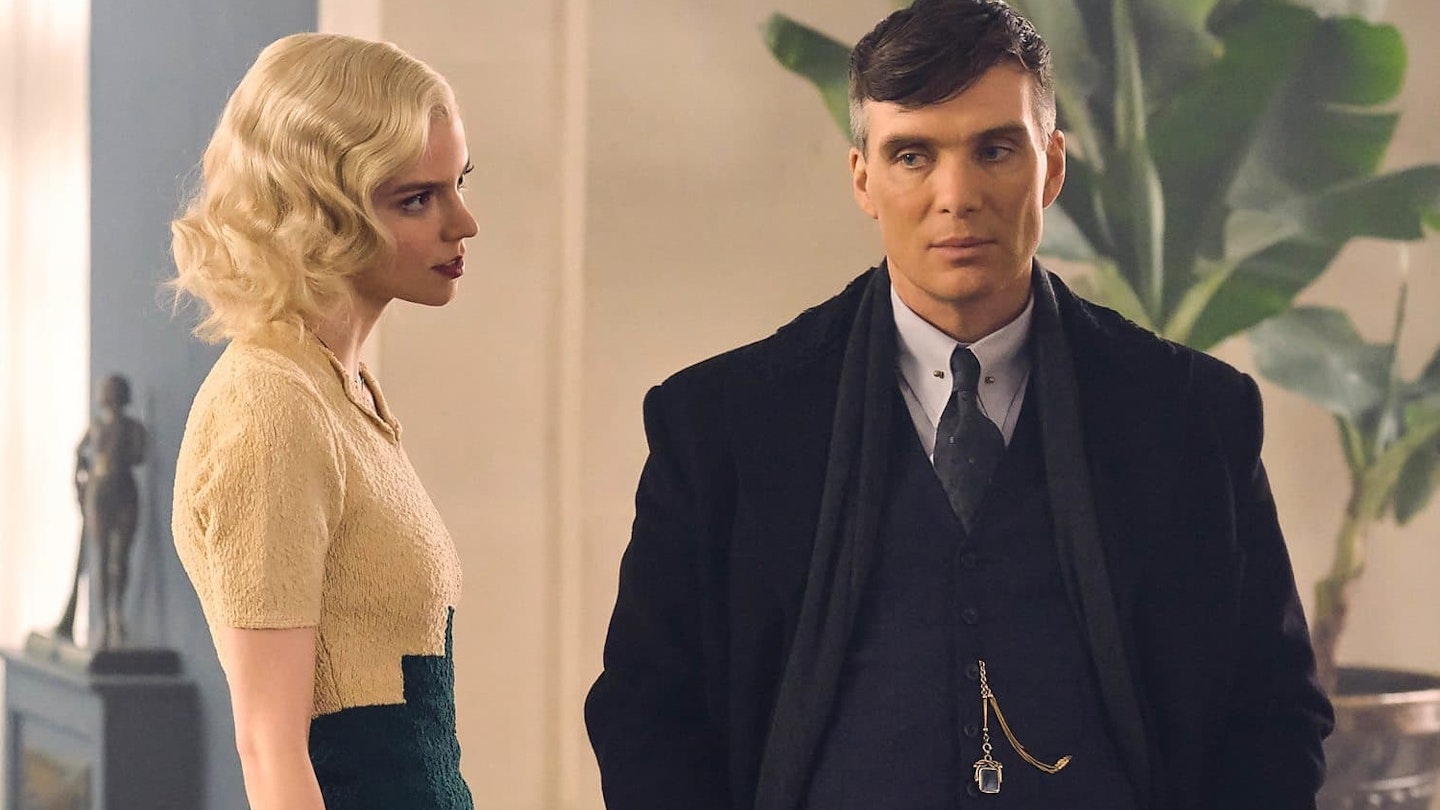 Steven Knight's Brummie gangster saga went from BBC Two drama to worldwide phenomenon – a mythical tale of underworld folk heroes that often intersected with real-life history. Oppenheimer's Cillian Murphy is flat-capped mobster Tommy Shelby, strolling into town on horseback in the iconic opening sequence – and wrangling with the police, fellow gangs, and Winston Churchill on his rise to notoriety. Across its lifespan, the show's incredible ensemble included the likes of Sam Neill, Helen McCrory, Tom Hardy, Paddy Considine, Anya Taylor-Joy, Sam Claflin, Stephen Graham, Annabelle Wallis and more.
Read the Empire review here.
BoJack Horseman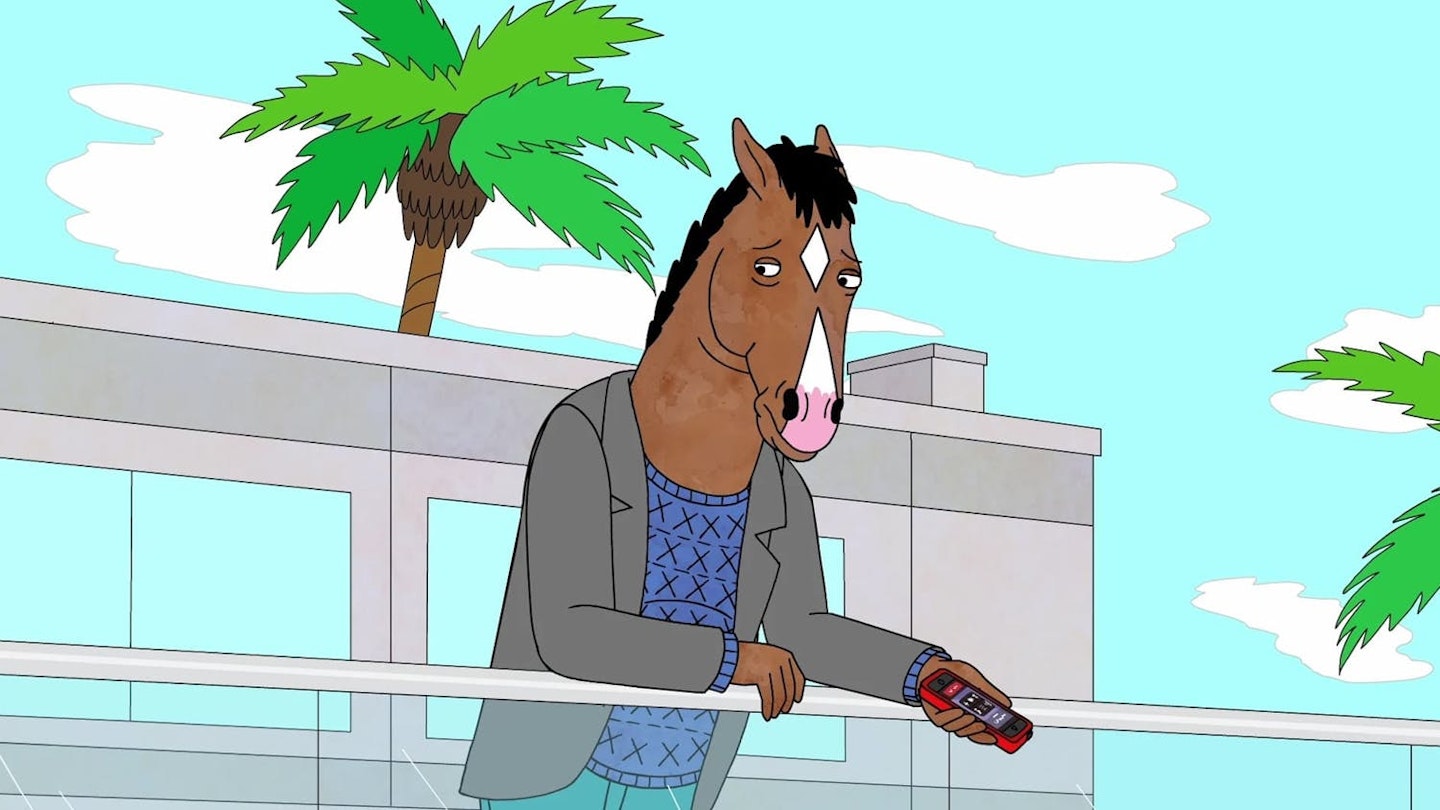 Will Arnett lends his vocal talents to this darkly comic look at the life of disenchanted actor-slash-horse, BoJack. It's quirky, colourful (the trippy titles are evidence enough) and meta as they come, but the further you progress, the more tragic BoJack's longing for the limelight becomes. The melancholic musings mean it's not always an easy watch – but mixed in with the avalanche of animal puns is a deep, complex, rewarding character study, in animated form.
Read the Empire review here.
Black Mirror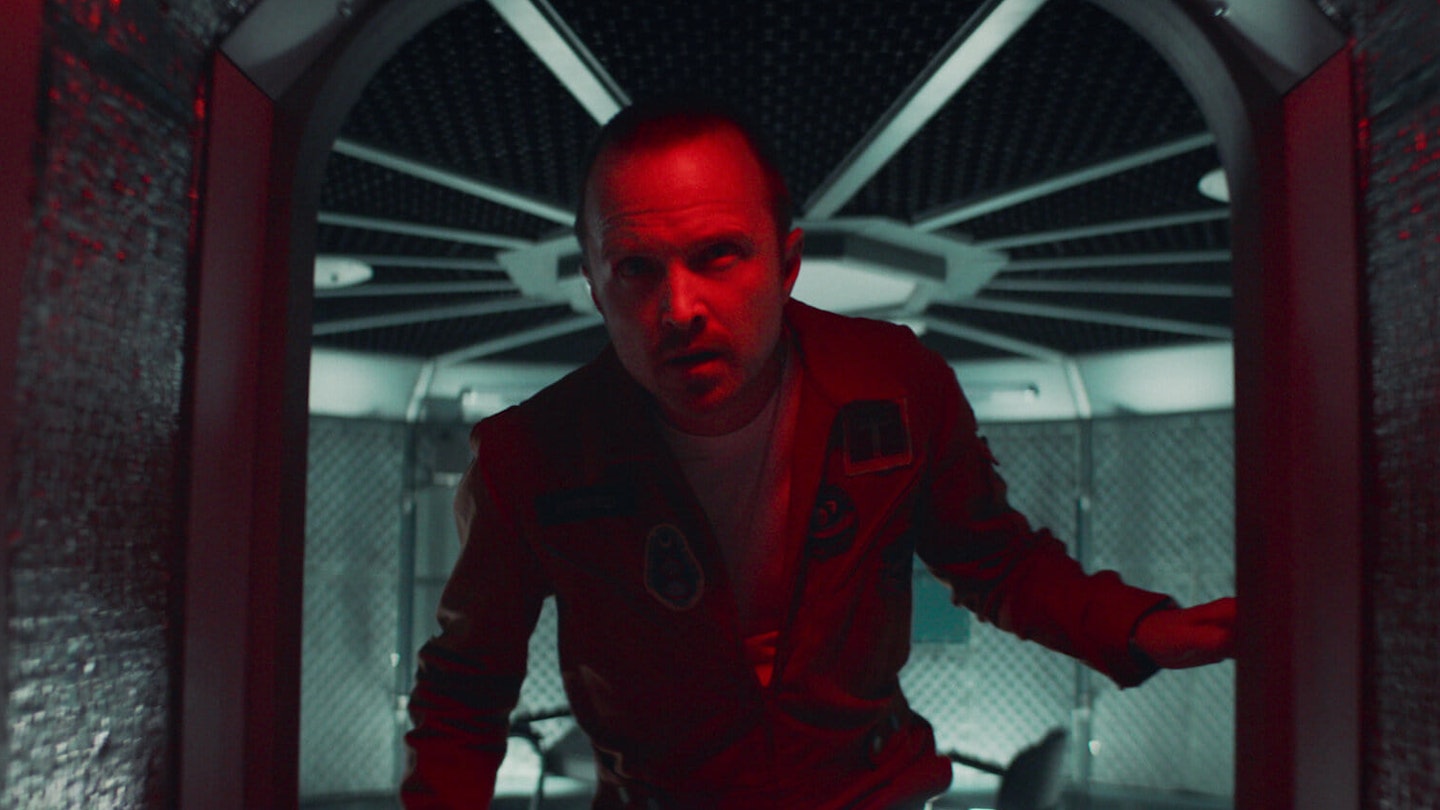 How's this for cultural impact: the phrase 'Black Mirror' has entered the cultural lexicon as a descriptor for anything vaguely dystopic in our dark times. After calling Channel 4 home for its first two series, Charlie Brooker's gloriously bleak sci-fi anthology series jumped ship to Netflix for its third, fourth, fifth, and indeed sixth series (plus interactive choose-your-own-adventure special Bandersnatch) dealing with everything from reality television to memory implants to futuristic funeral homes with a wry, cynical, darkly satirical eye. The ultimate feel-bad show.
Read the Empire review of Season 6 here.
After Life
The latest work from Ricky Gervais has all the caustic humour he's long been known for – but also offers a significant exploration of grief. He plays Tony, a widower who lost his wife to cancer, and who rages against the world after she's gone. Can he reconnect with life and open himself up to the kindness offered by the people of Tambury? There's real heart to After Life, along with lashings of C-bombs – and a very good dog in the loveable Brandy.
Read the Empire review here.
Brooklyn Nine-Nine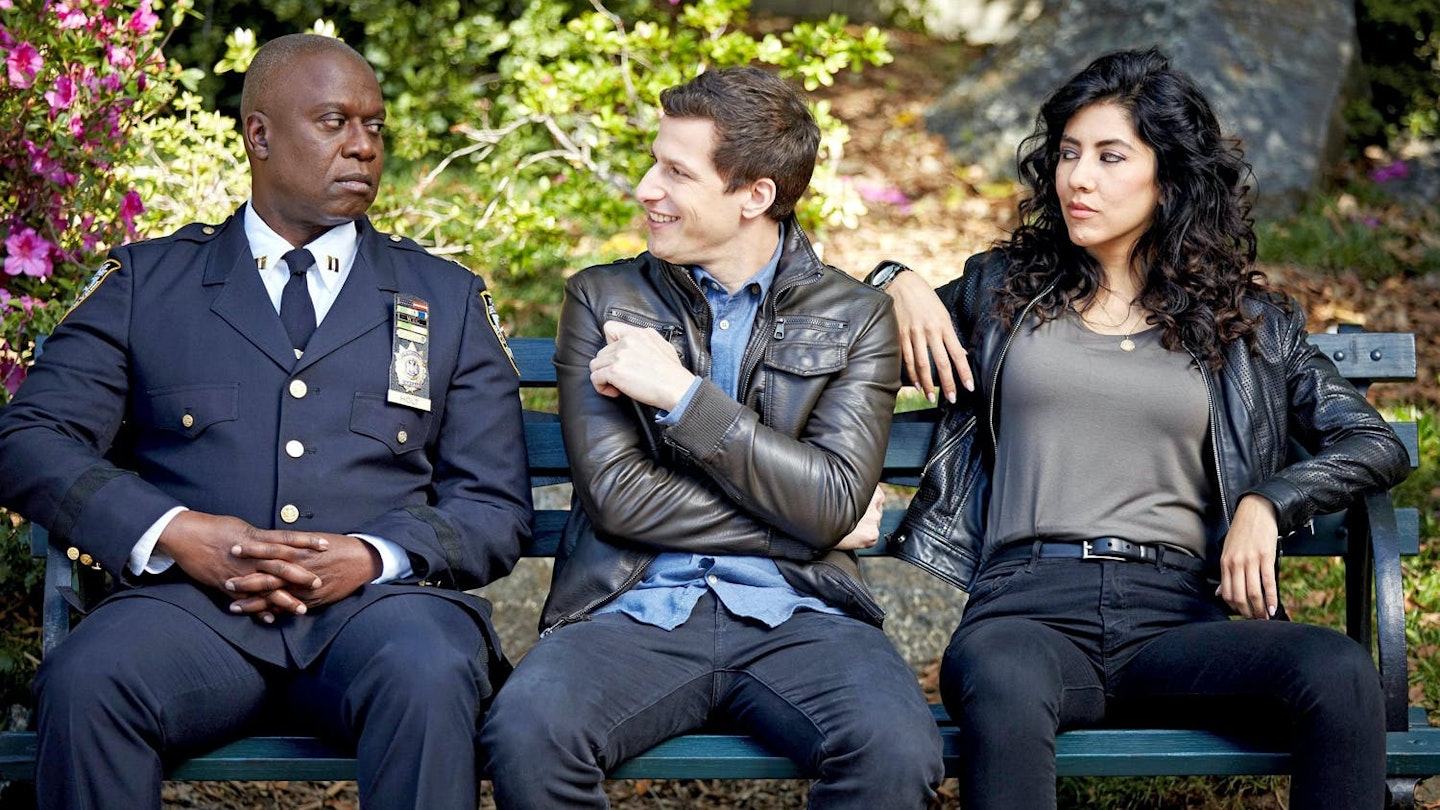 Jake Peralta (Andy Samberg) and friends take police rivalry to the next level in the hopes that Captain Ray Holt (Andre Braugher) might just crack a teeny tiny smile in this hilarious cop comedy. Serious bromances and office roleplay prevent the gang from doing much actual work, though when they do, they're pretty good at it. There are guest stars aplenty, but it's Terry Crews' sensitive tough guy who steals the show.
Breaking Bad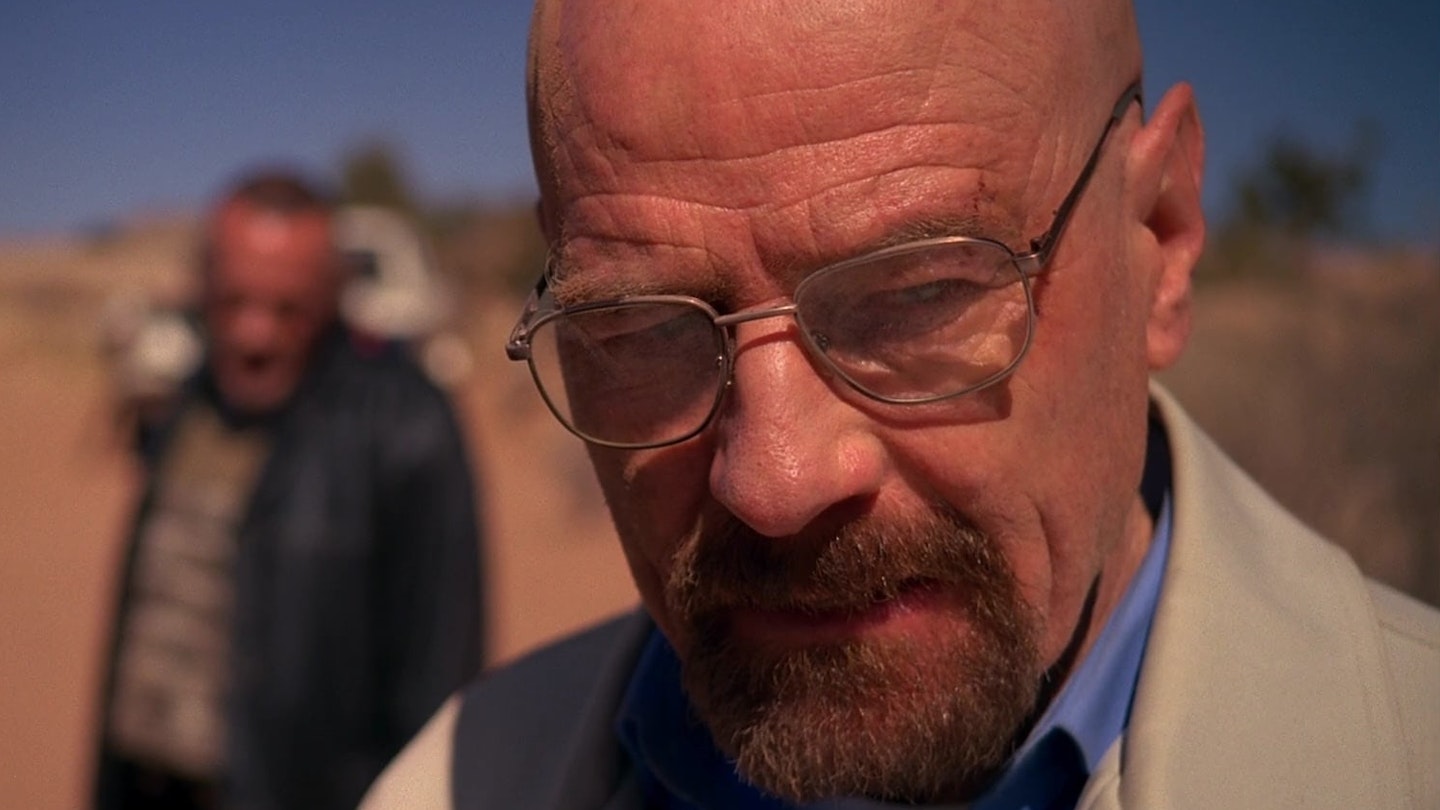 Are you familiar with the one who knocks? Have you ever wished someone an A1 day? If not, you need to start Breaking Bad immediately. It may seem like an irrational decision to start selling meth after a terminal cancer diagnosis, but Walter White (Bryan Cranston) takes to it like a pro. Assisted by unruly former student Jesse Pinkman (Aaron Paul), Walter spirals into darker territory with each passing season. So addictive it should be illegal.
Narcos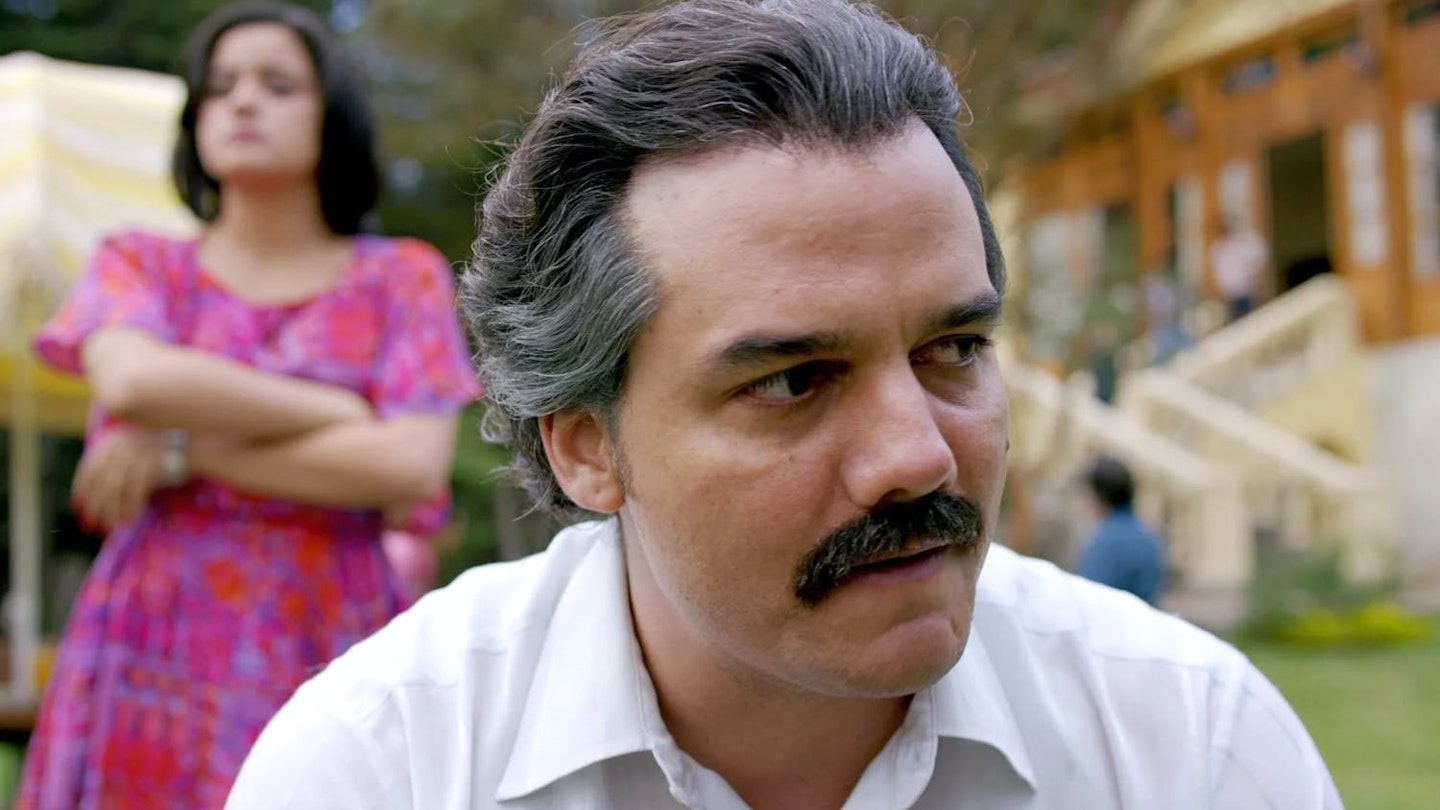 If you don't know your Pablo Escobar from your El Chapo, it's time to brush up on your narcotics history. Narcos stars Wagner Moura and Boyd Holbrook as Escobar and DEA agent Steve Murphy respectively, while Pedro 'The Mandalorian' Pascal also pops up amongst the intense performances and ludicrous amounts of cocaine. Follow-up Narcos: Mexico is also worth watching.
Read the Empire review here.
Mindhunter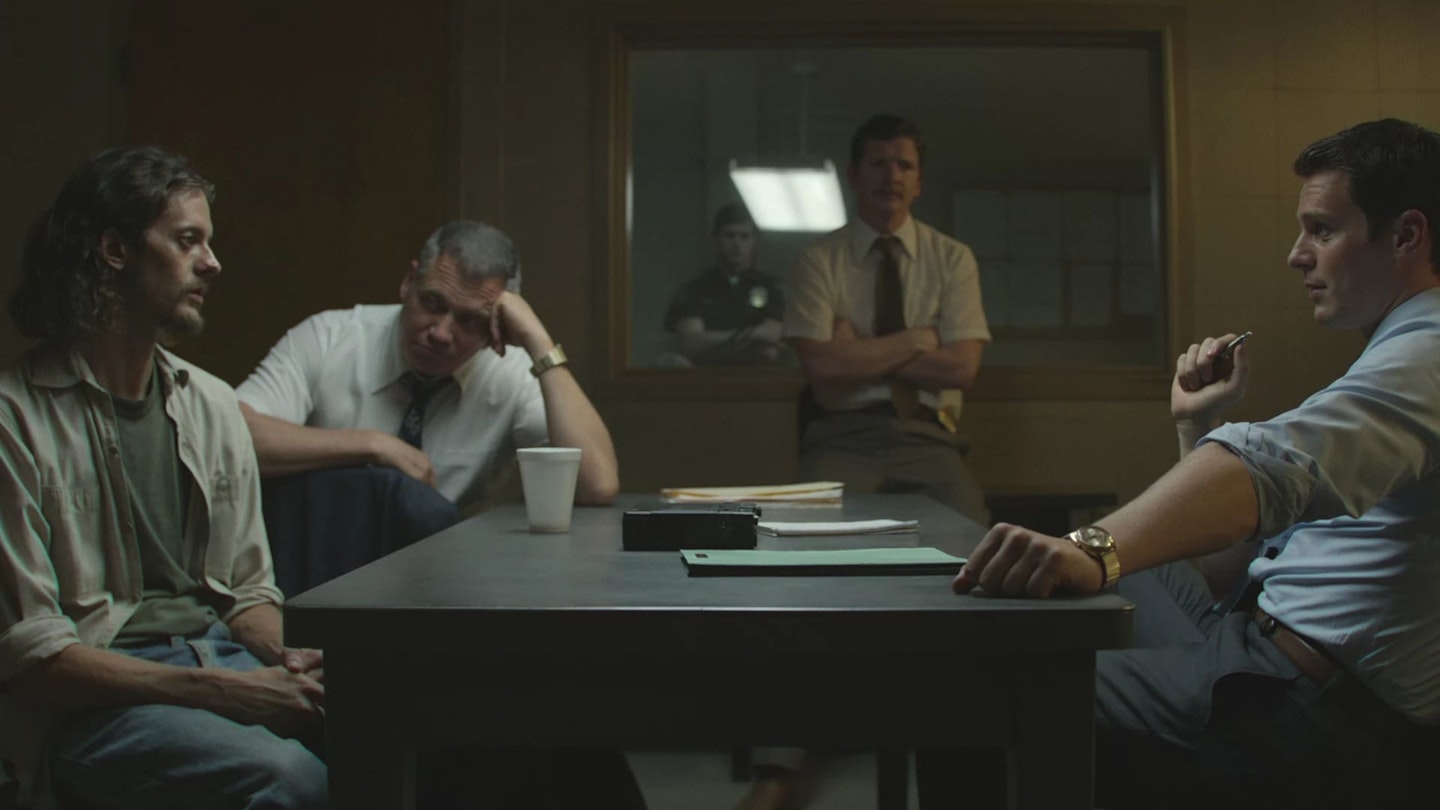 Loved Zodiac and Seven? Step this way. Produced (and partially directed) by David Fincher, whose cinematic return with The Killer is imminent, Mindhunter depicts the origins of the FBI's 'Behavioural Science Unit' – aka the people who profile and track down serial killers. While there are thriller elements here, including some tense interrogation sequences, the focus is less on killer action and more on the personalities on both sides of the law, in a moody brew of drama and procedural.
Read the Empire review here.
You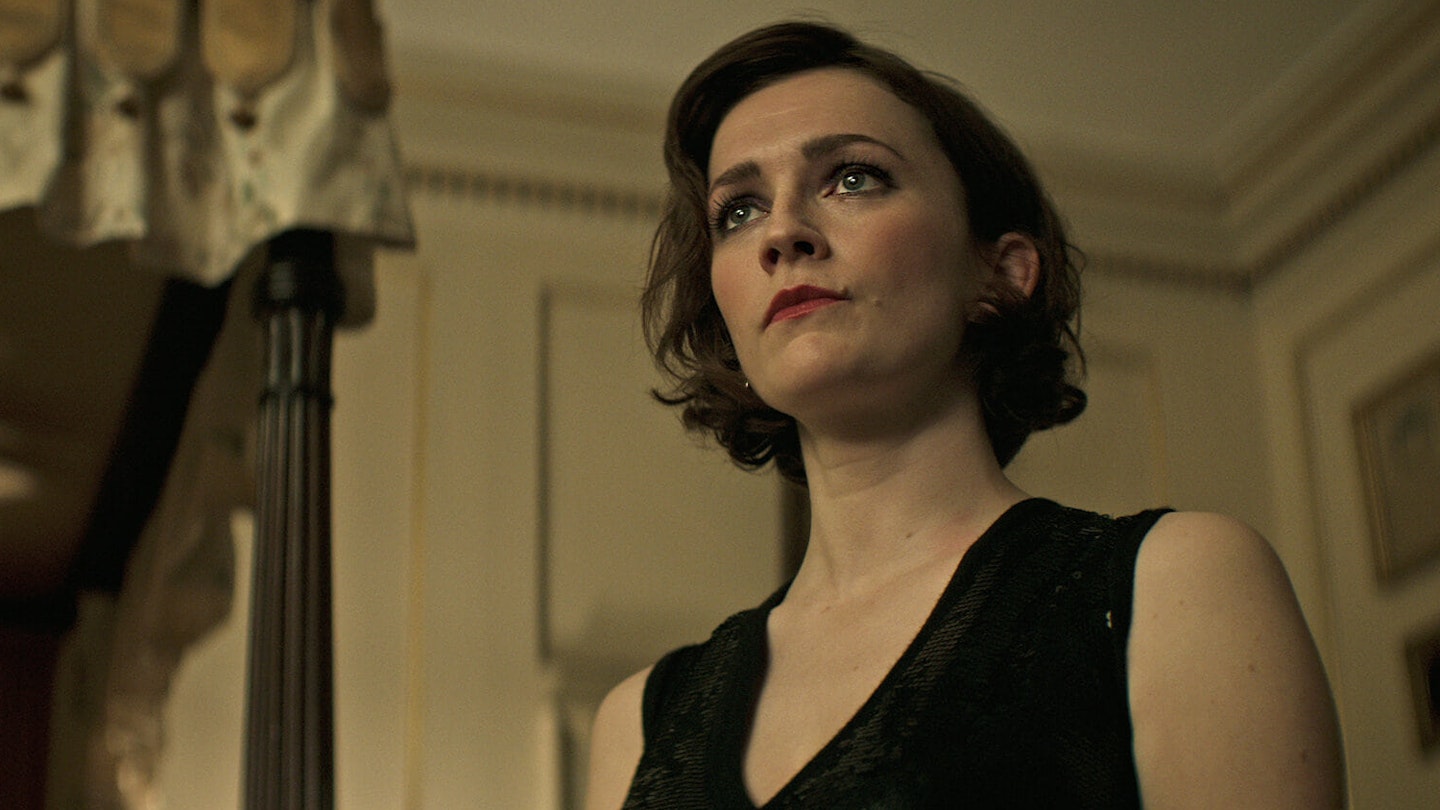 Riding that fine line of guilty pleasure, the stalker-thriller genre gets a millennial update as Penn Badgley's Joe Goldberg becomes obsessed with Elizabeth Lail's wannabe writer Guinevere Beck. And then he dates her! Twisty, intense, and much less schlocky than it might seem, You becomes even more tonally assured in its follow-up seasons, its satirical and absurdist elements going so far beyond ridiculous that they end up feeling like legitimate, frenzied works of schlocky genius.
Read the Empire review here.
Top Boy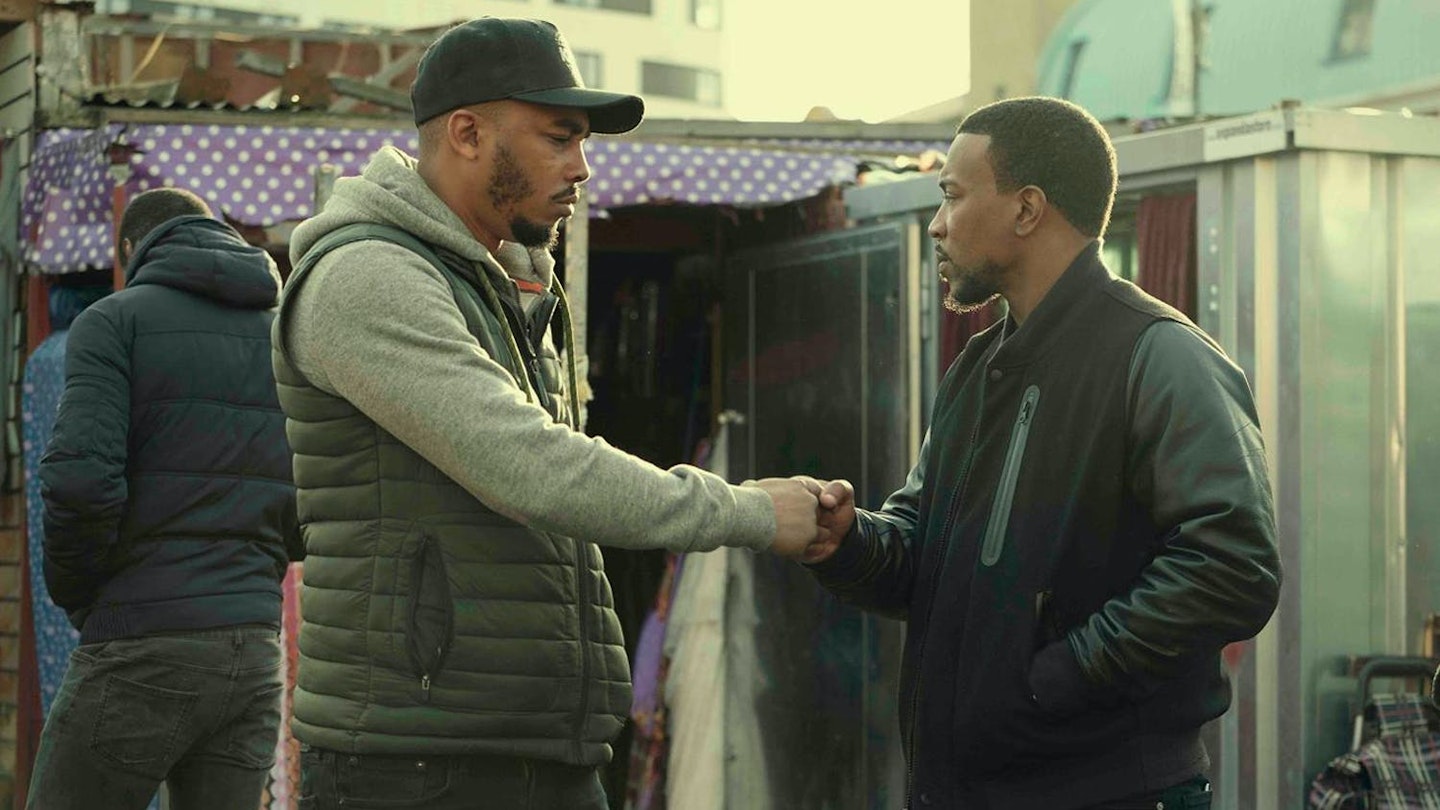 Originating on Channel 4 in 2011 and axed after its second series, Ronan Bennett's Hackney crime drama was a relatively small homegrown favourite gone too soon – until rap megastar Drake declared himself a massive fan years later, and lobbied Netflix to pick the show up and run with it. Which they did. Ashley Walters and Kane Robinson both returned as Dushane and Gerald, respectively, joined by a whole new cast generation including BAFTA Rising Star Micheal Ward. The series' fifth and final season, which sees Saltburn's Barry Keoghan join the Top Boy roster, is a hell of a finale.
Money Heist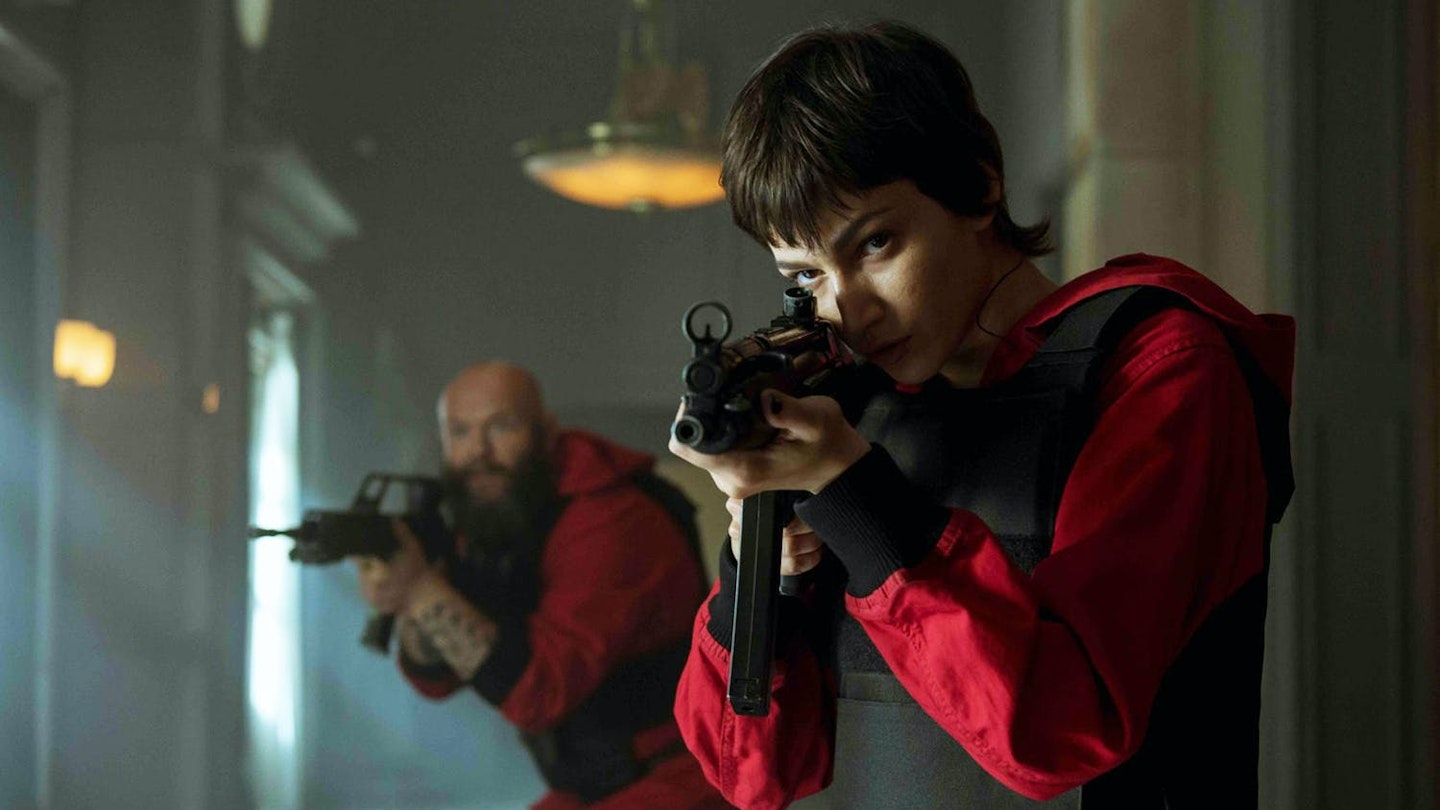 Underseen in the UK, perhaps due to its laughably bland international title (it's known as La Casa De Papel, aka 'The House Of Paper', in its native Spain), Money Heist is one of Netflix biggest shows – an epic crime saga about a robbery in the Royal Mint of Spain. True to its title, all the joys of the heist genre are here – narrative trickery, smartly conceived plans destined to go horribly wrong – bolstered by strong character work and a satirical streak. Also, those Salvador Dalí masks and red boiler suits are a great Halloween costume idea. Upcoming spin-off Berlin looks worth keeping an eye on, too!
Giri/Haji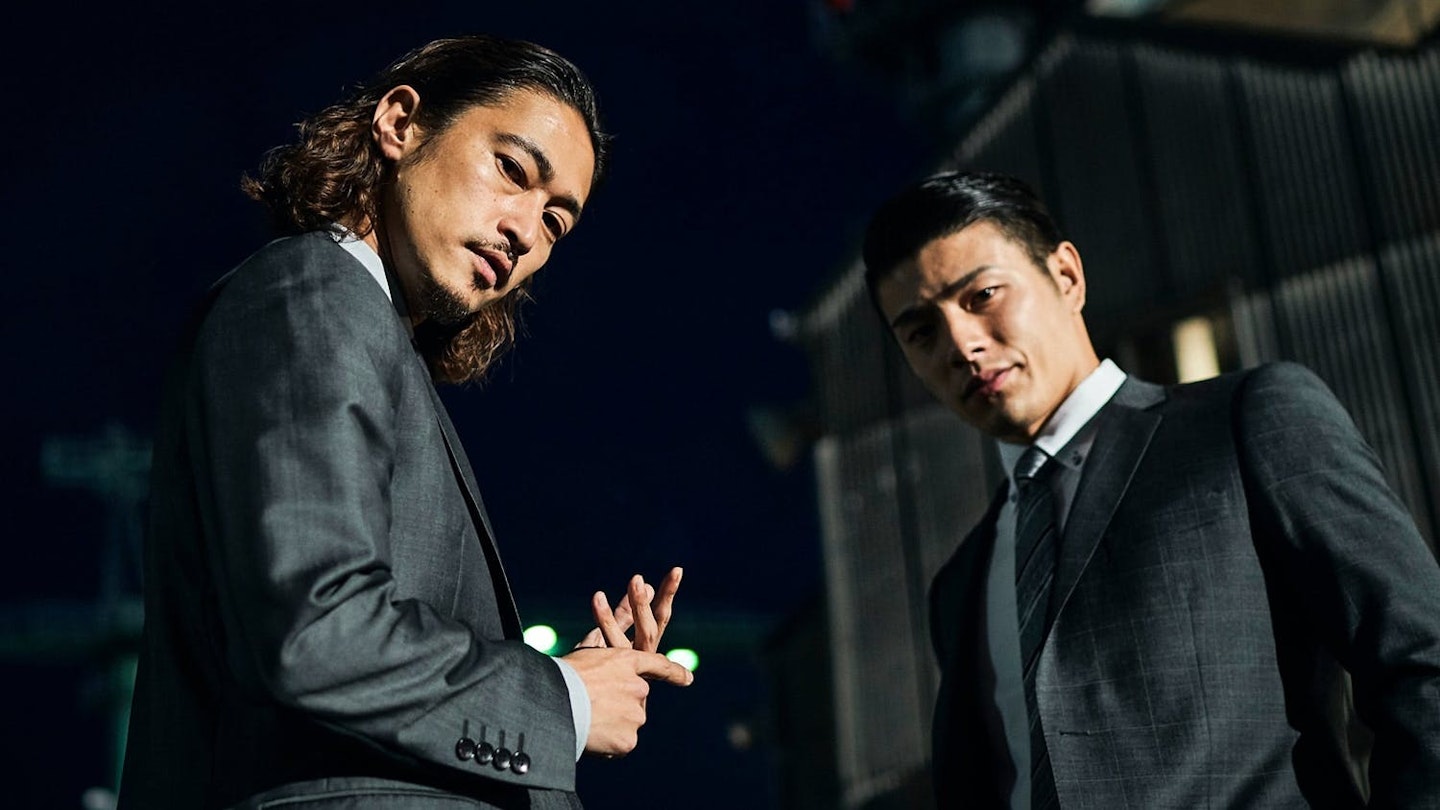 A bilingual drama set across the UK and Japan, Giri/Haji follows Tokyo detective Kenzo (Takehiro Hira) as he travels to London in search of his long-lost younger brother Yuto (Yōsuke Kubozuka), now believed to be posing as a Yakuza gangster and wanted for the murder of a Japanese businessman. His family's honour, and the fragile peace between the warring gangs back home, is at stake. It could so easily be just another crime potboiler, but Giri/Haji (translating as 'Duty/Shame') becomes so much more than that. As well as *THAT* climactic rooftop encounter, which brought an all-new meaning to the idea of a bullet ballet, we still find ourselves thinking of the extraordinary Battle Of Soho sequence even now.
Schitt's Creek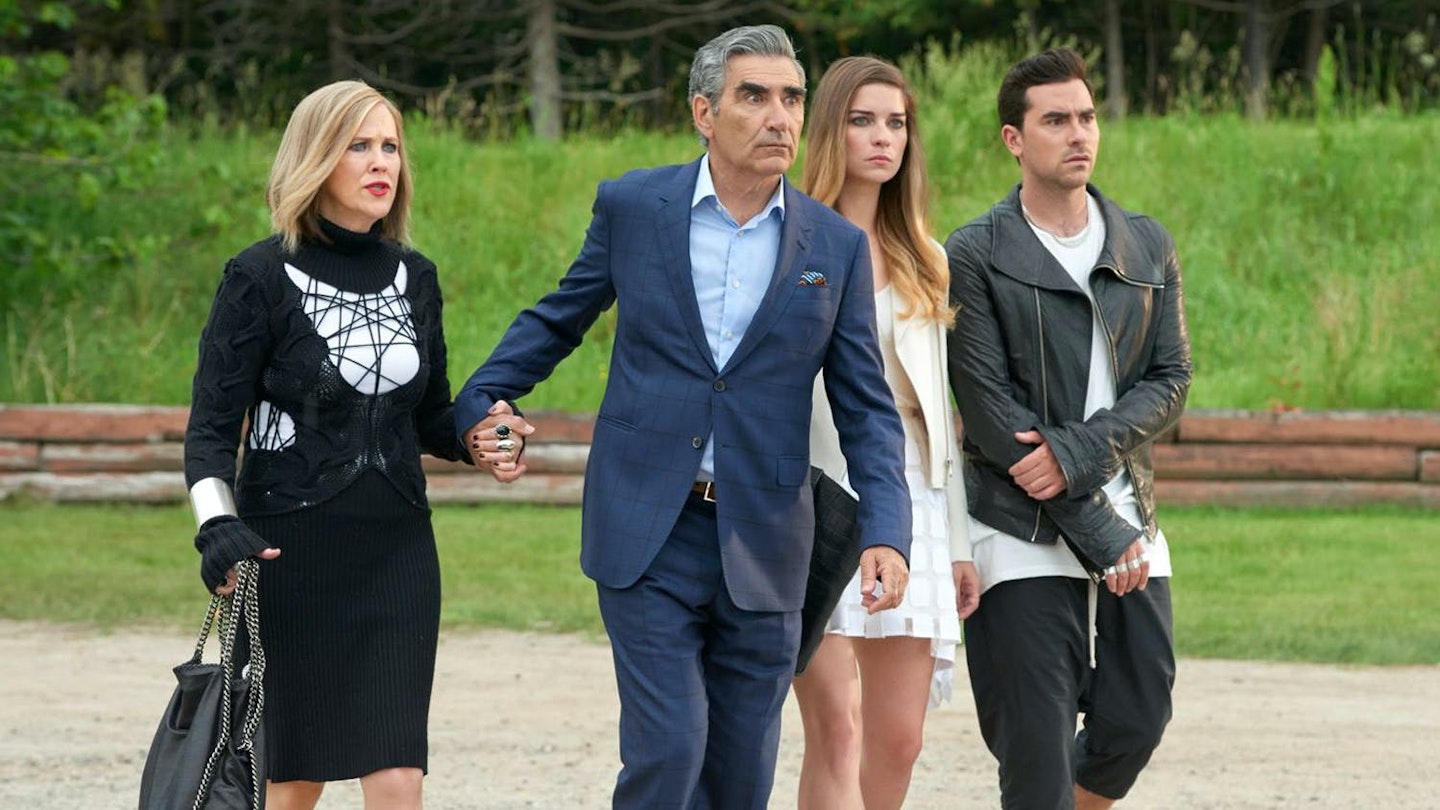 It took a while for Dan Levy's comedy to reach the acclaim it eventually received – in its final season sweeping the comedy categories at the Emmys. And indeed, it might take a few episodes to warm up to this story of a rich, entitled family who lose it all and move to the titular small town that patriarch Johnny Rose (Eugene Levy) purchased as a lark. But unlike the Bluths in Arrested Development, this squabbling brood shows different shades and sides of themselves as the seasons tick by, growing into characters you actually root for. It'll warm your heart if you give it a chance.
Watched them all already? Head over to Empire's guides to what to watch on Disney+ and Apple TV.