Ask any Star Wars fan about which film sits where on the timeline of the galaxy far, far away, and they're most likely tell you it's simple – before, five minutes later, ranting and raving with a web of red string and a whiteboard, in the style of the Charlie Day Always Sunny meme. With three film trilogies, two spin-off movies, multiple animated series, several live-action shows, canonical video games, plus an entire era so far only explored in novels and comics, the Star Wars timeline has never been bigger – and it's always expanding in multiple directions.
To keep things simple, we're breaking down all the big stuff in order – every film, series, and need-to-know era, including a handful of stories that haven't even reached us yet. We're making it easy for you, so all you need to know is that 'BBY' and 'ABY' mean 'Before the Battle of Yavin', and – you guessed it – 'After the Battle of Yavin', referring to the blowing up of the Death Star at the end of the original Star Wars, aka Episode IV – A New Hope. Seatbelts on, course plotted, hyperspace jump ready: punch it.
Dawn Of The Jedi
25,000 BBY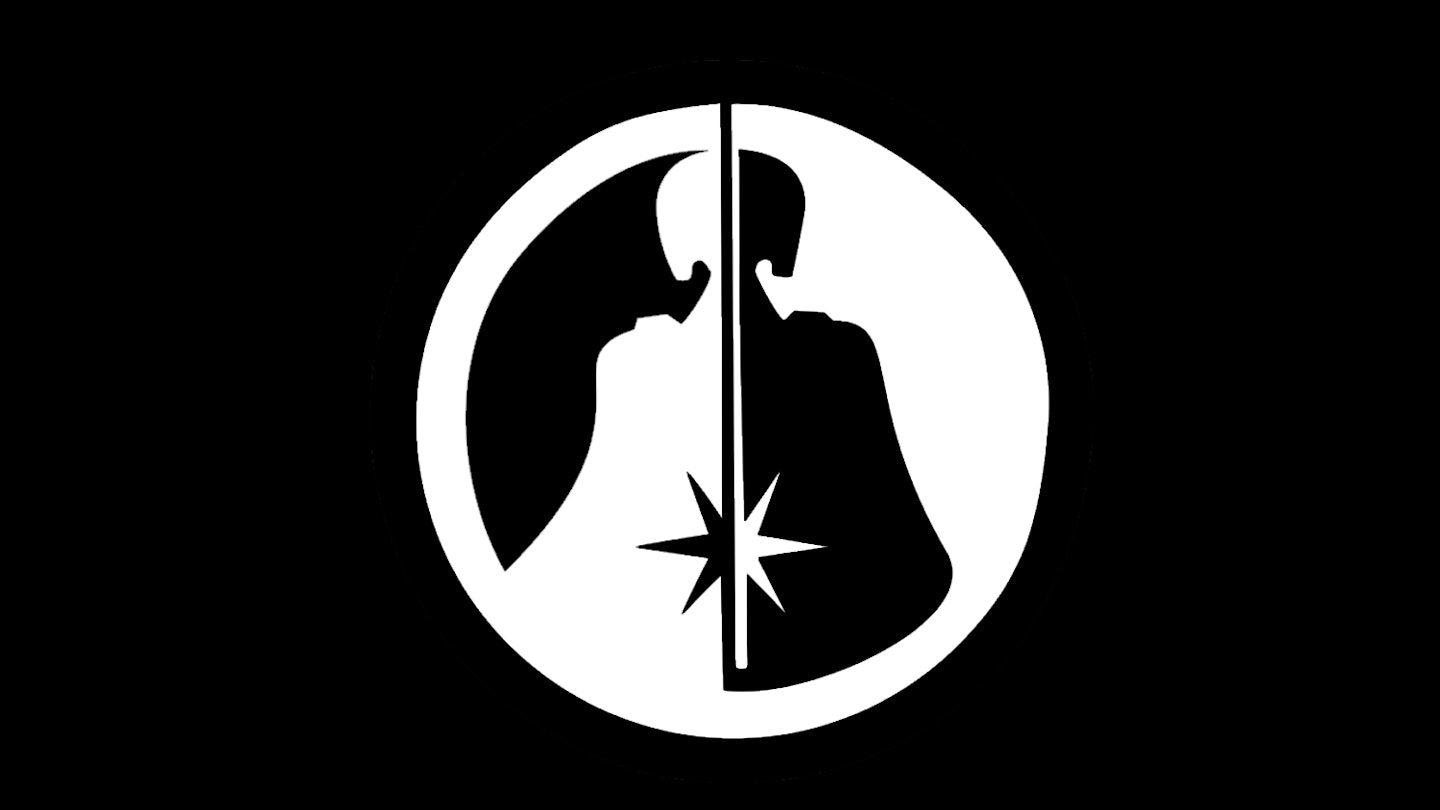 This one's hot off the press – at Star Wars Celebration 2023, it was unveiled that Logan and Indiana Jones And The Dial Of Destiny director James Mangold will be making a Star Wars film, set many thousands of years before the main series, during the newly-minted 'Dawn Of The Jedi' era. Until Mangold's film moves into production, this is mostly a mystery – but the time period involves the discovery of the Force, and the emergence of the first Jedi.
The Old Republic
4,000 BBY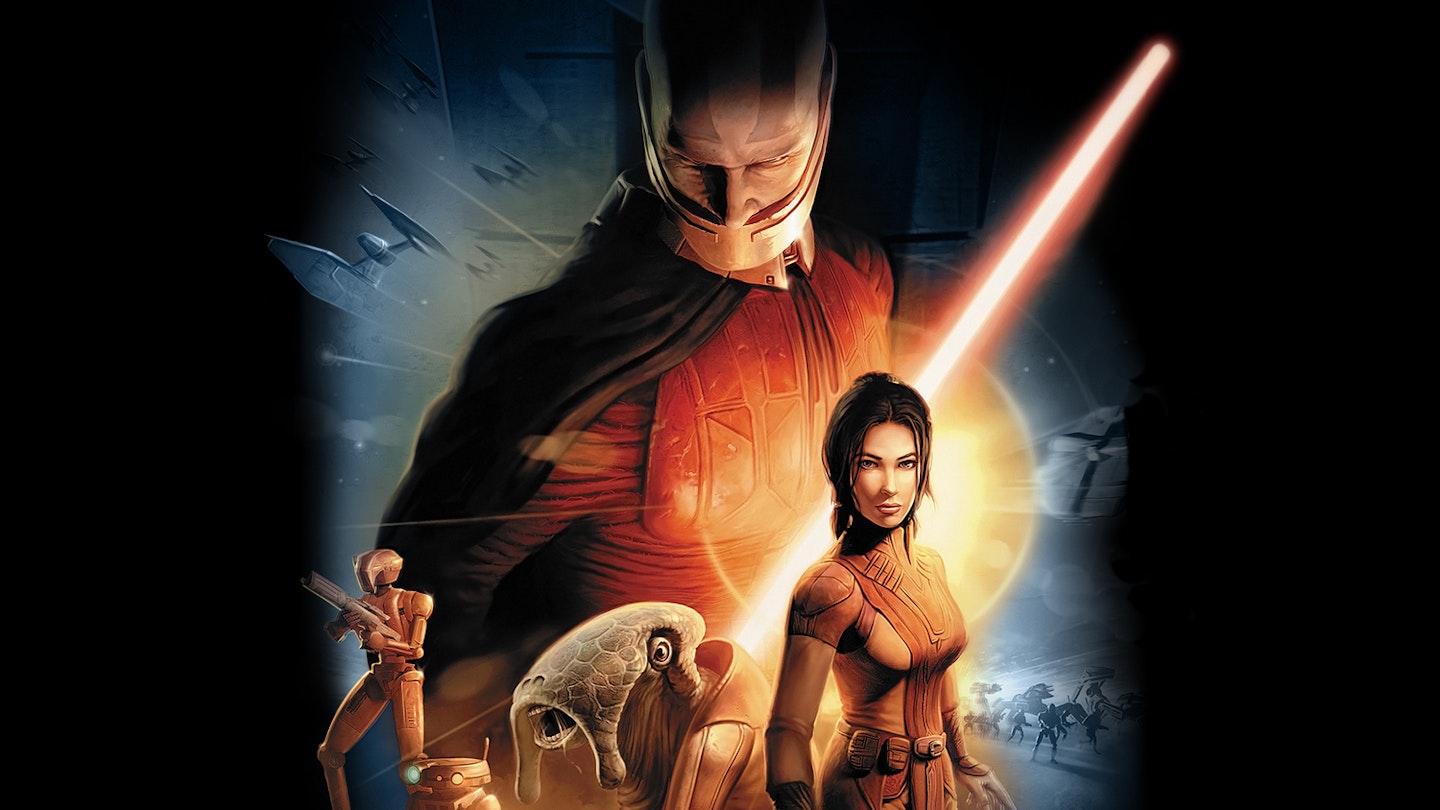 Is The Old Republic even canon anymore? Possibly not – but it is a hugely popular era among fans, as depicted in video games like Knights Of The Old Republic, Knights Of The Old Republic II: The Sith Lords, and online multiplayer experience Star Wars: The Old Republic. And 'old' really means 'old' – this is still multiple millennia before Luke and Leia were even a twinkle in Anakin's rapidly-yellowing eyes. This era sees the Jedi-packed (old) Republic hit with the resurgence of the Sith, the wrath of Darth Malak – and most importantly, Malak's Sith master Darth Revan. (Spoiler alert: Revan turns out to be, well, you.) It remains to be seen whether The Old Republic will be brought back into continuity at some point, or whether elements of the era will become canonical.
The High Republic
500-100 BBY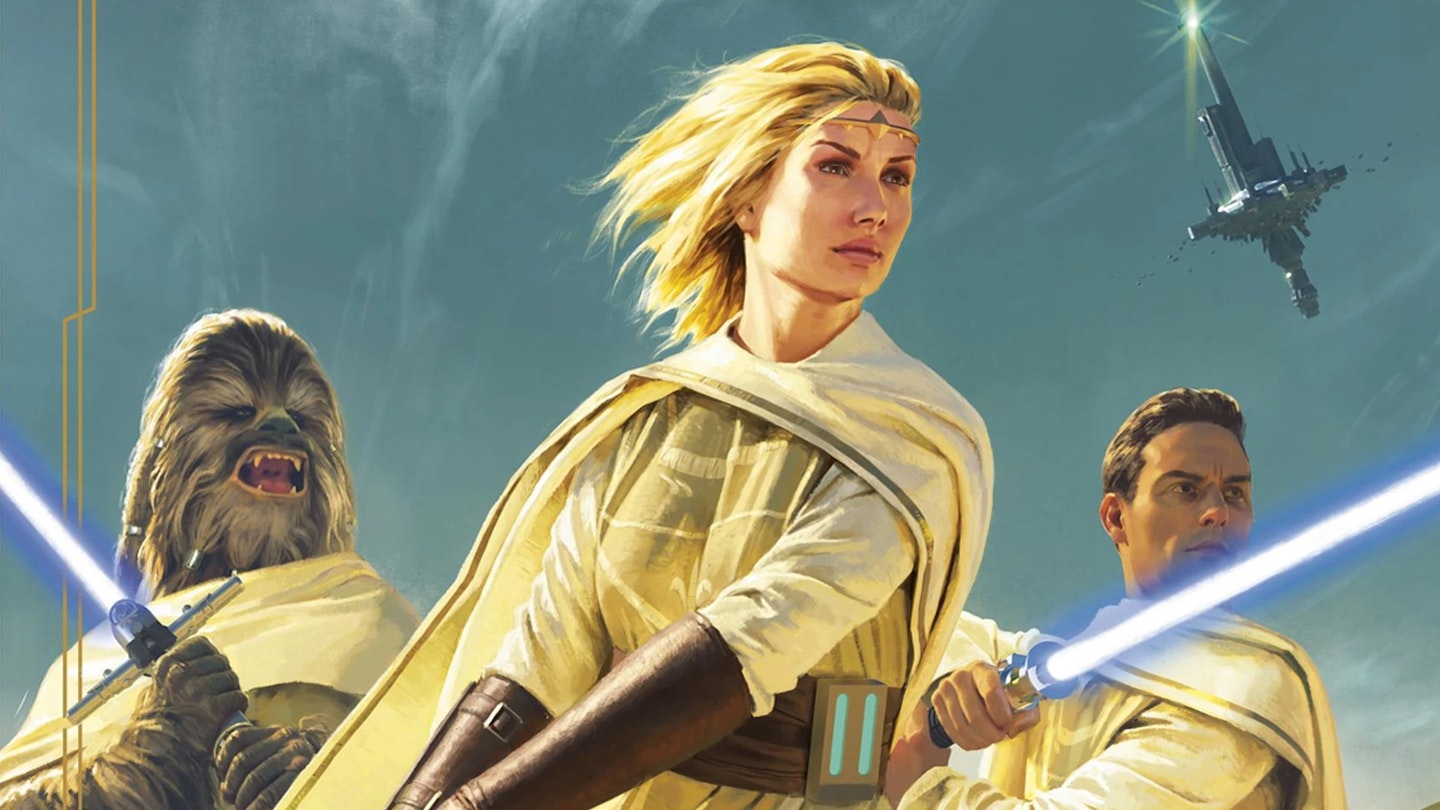 Recently established in a run of novels and comics, The High Republic era sees the Jedi at, well, their height. It's an opulent time where the Order is flourishing – there are Force-users everywhere, with a general aura of peace and progress, and a real sense of expansion with hyperspace routes still being mapped out, and the Starlight Beacon space station offering an outpost on the fringes of the galaxy. Think medieval-meets-Wild West, and you're partway there. But there's threat, too, from a Viking-esque group called the Nihil, rampaging across the stars and fighting for whatever they can get their hands on. While The High Republic is being mapped out on the page – there are adult novels, YA novels, kids stories, and comics that all cross over with each other, set across a broad 400-year timespan – it's finally making its way to the screen in…
Star Wars: Young Jedi Adventures
232 BBY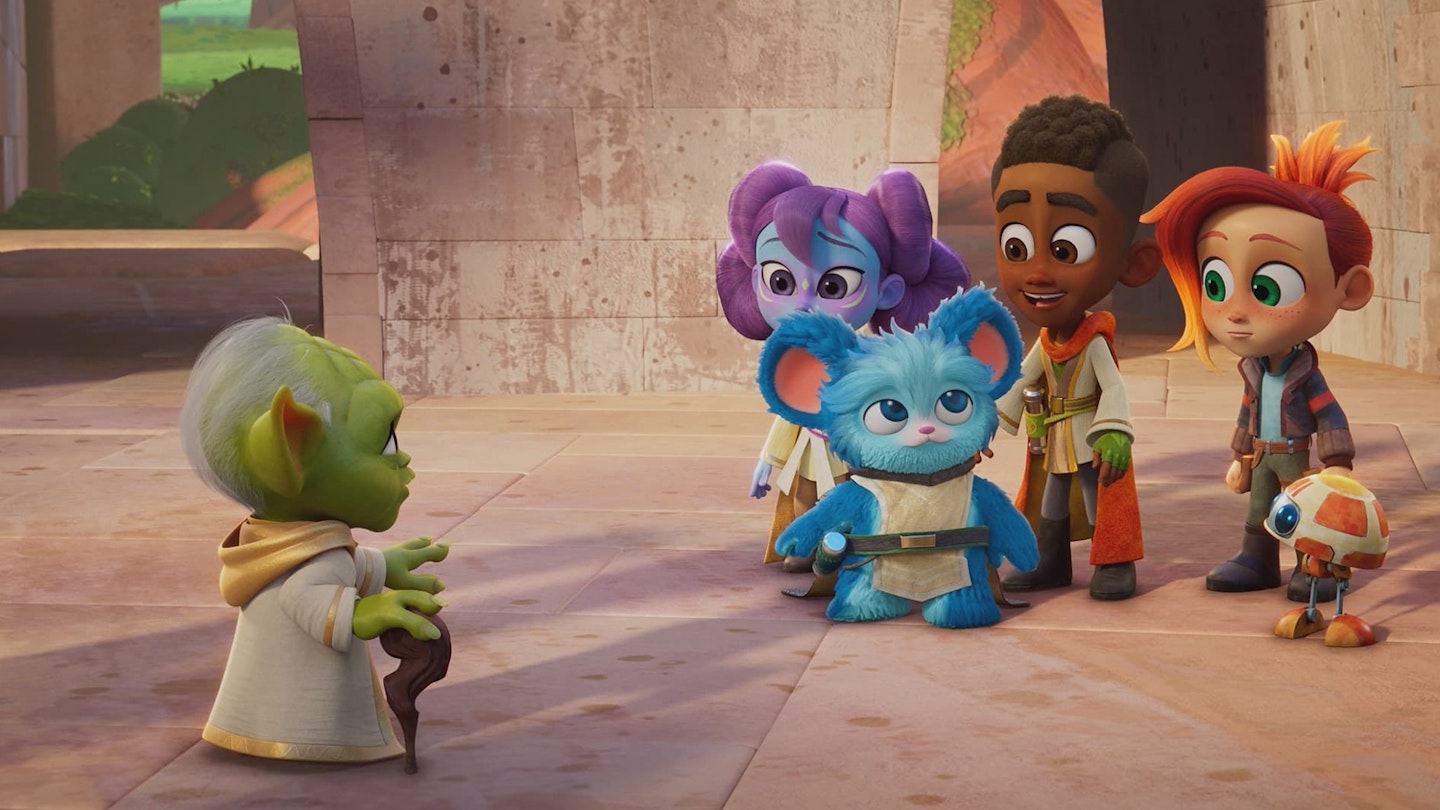 For the most part, this is relevant mainly to young kids – think the Star Wars equivalent of Spidey And His Amazing Friends, or Paw Patrol with tiny Jedi instead of pups. But Young Jedi Adventures is, technically, our first screen media set in the High Republic, concerning a group of plucky Padawans – Kai Brightstar, Lys Solar, and Nubs – as they learn the ways of the Jedi (sometimes from Yoda himself – he's a sprightly 664 years old at this point in the timeline).
The Acolyte
132 BBY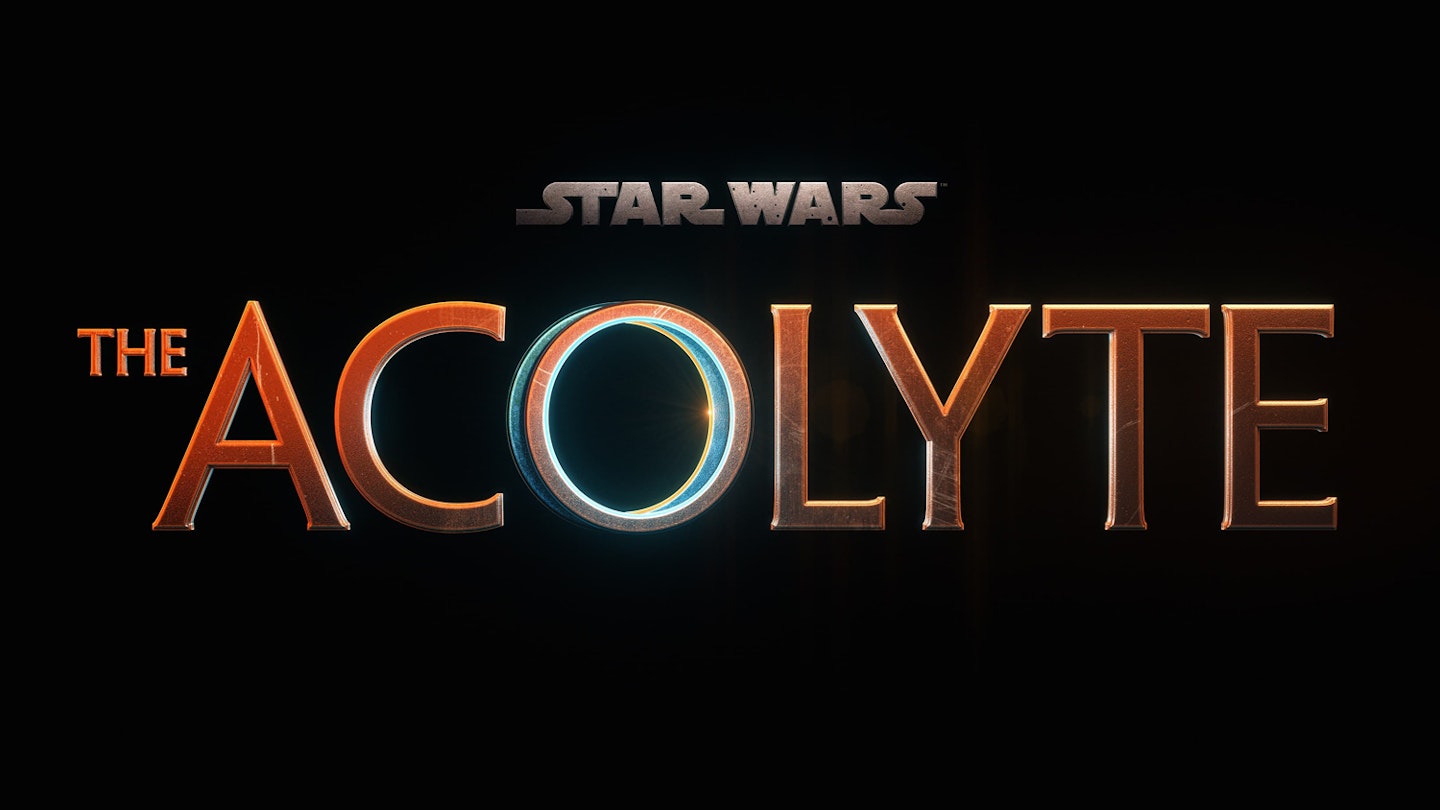 Older viewers will experience the High Republic on screen for the first time in upcoming Disney+ series The Acolyte – set 100 years before the events of The Phantom Menace. Since it takes place towards the end of the High Republic era, it's set to explore how a time of prosperity and plentiful Jedi gave way to the re-emergence of the Sith. The series is devised by Leslye Headland, co-creator of Russian Doll, who pitched The Acolyte as 'Frozen meets Kill Bill'. Footage has so far only been shown at Star Wars Celebration, but it looks to be in a similarly gritty and expansive mode as Andor, with tons of Jedi (including Joonas Suotamo as a Wookiee Jedi called Kelnacca), and a martial arts flavour to the fight scenes. Amandla Stenberg leads the cast, joined by Squid Game's Lee Jung-jae, Carrie-Anne Moss, The Good Place's Manny Jacinto, Dafne Keen, Jodie Turner-Smith, and Dean-Charles Chapman. Expect it to hit screens in 2024.
Episode I – The Phantom Menace
32 BBY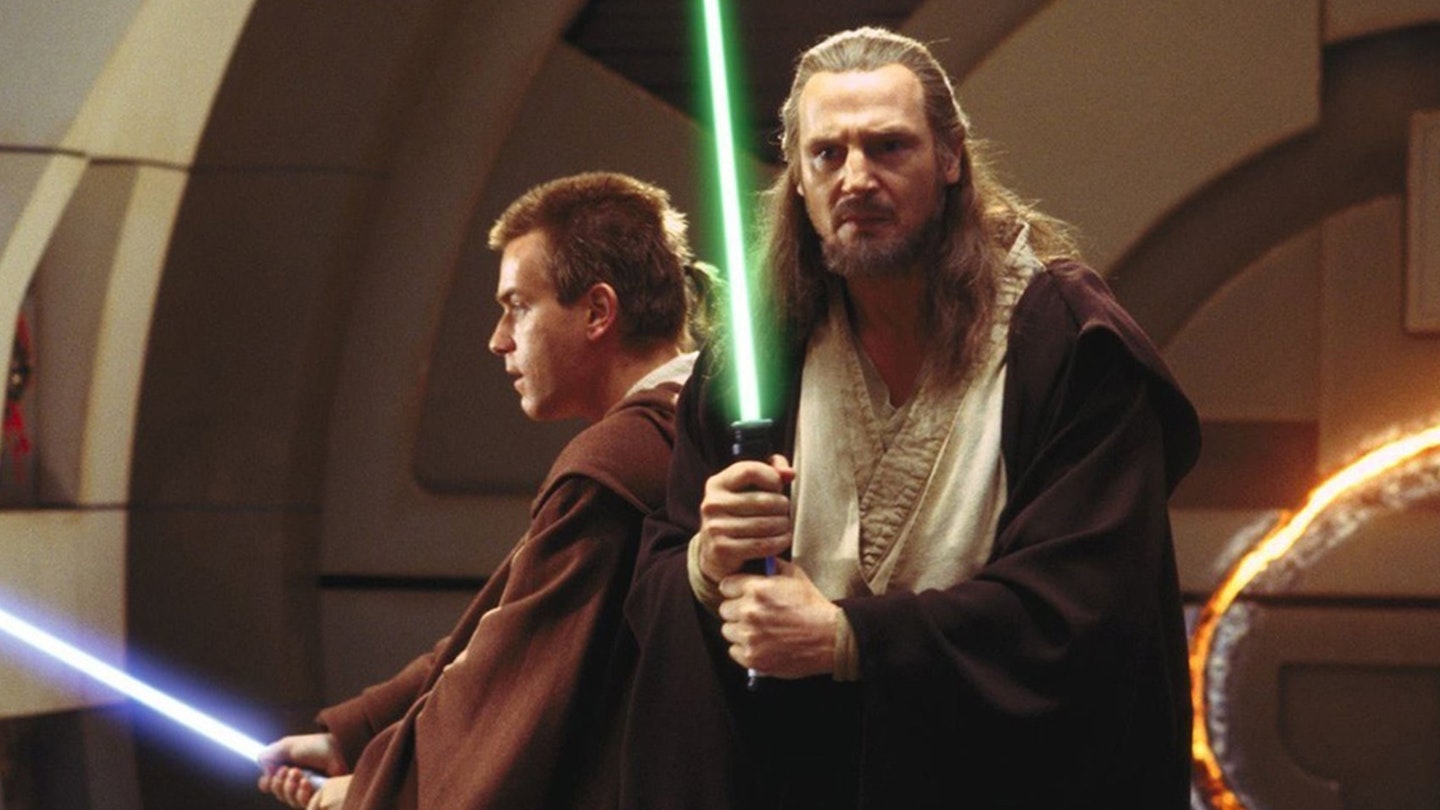 The Skywalker Saga begins – not with a bang but with, er, trade negotiations. Yippee! The first chapter in George Lucas' prequel trilogy is both the story of Jake Lloyd's young Anakin Skywalker (fated to become Darth Vader) being rescued from servitude by Jedi duo Qui-Gon Jinn (Liam Neeson) and Obi-Wan Kenobi (hello there, Ewan McGregor), and a look at how the Empire's eventual rise began with political meddling and Sith-flavoured subterfuge in the highest halls of power. Spoiler: the 'Phantom Menace' is Senator Sheev Palpatine (Ian McDiarmid), aka Darth Sidious, the man who'll later become the Emperor, pulling the strings on a manufactured dispute to destabilise the Republic. More likely, you'll remember the podrace set-piece, the astonishing 'Duel Of The Fates' lightsaber battle as Qui-Gon and Obi-Wan face off against Palpatine's apprentice Darth Maul (resulting in Qui-Gon's noble end, and Maul being sliced in two), and the slapstick antics of one Jar Jar Binks.
Episode II – Attack Of The Clones
22 BBY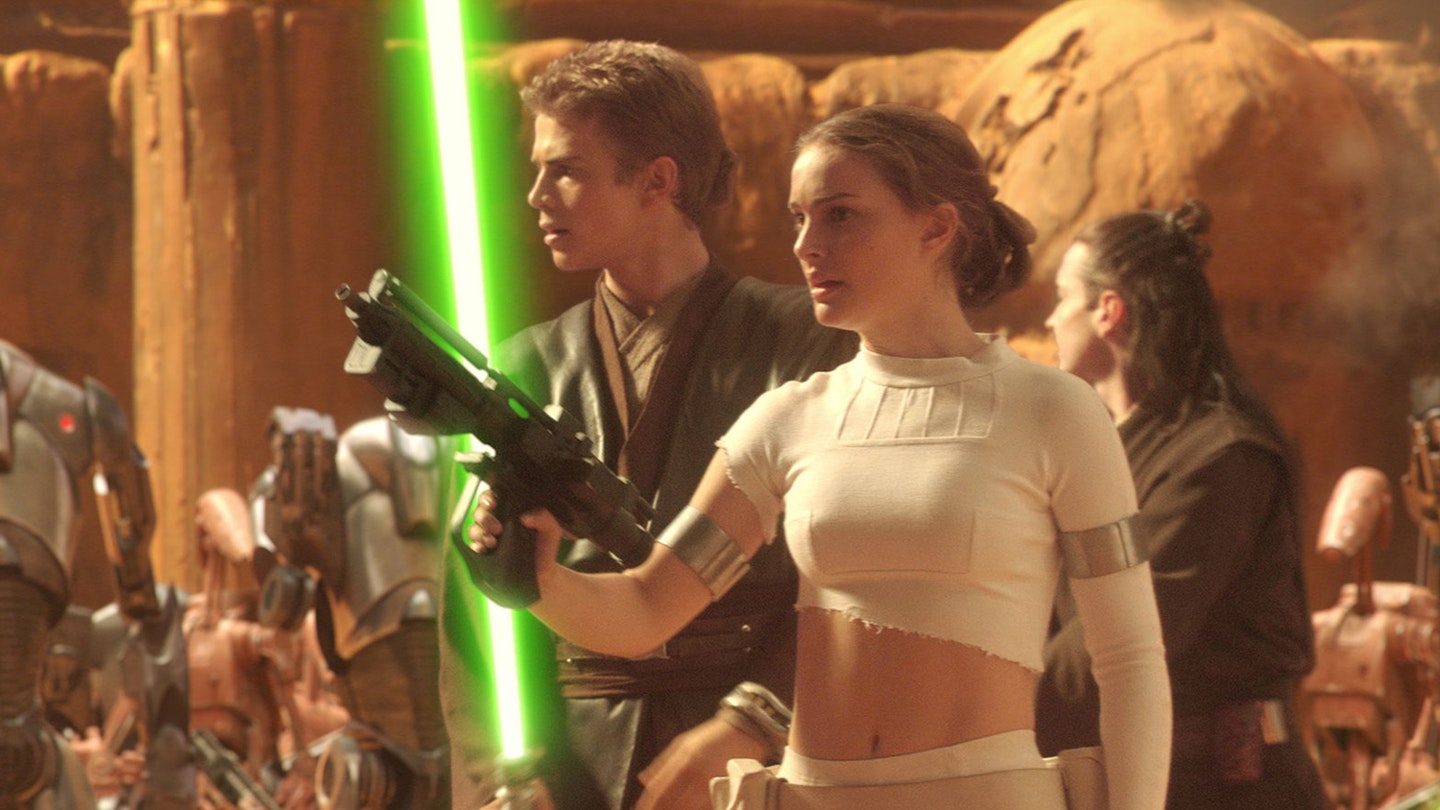 The middle film in the prequel trilogy leaps forward a decade after The Phantom Menace – Anakin Skywalker is now not only Hayden Christensen-shaped, but a hater of sand, a beginner at flirting, and a fully-fledged Padawan apprentice to Obi-Wan Kenobi (still McGregor). Attack Of The Clones is both a romance, and a conspiracy thriller: while Anakin pursues a secret love affair with Naboo royalty Padmé Amidala (let's gloss over the fact that she met him when he was a small child in Phantom), Obi-Wan is on a trail to find the truth behind an assassination attempt on Padmé's life. That path leads him to discover that a clone army is being created, ordered by a long-dead Jedi, supposedly intended to help the Republic. So far, so suspicious. After tussling with clone DNA source (and bounty hunter) Jango Fett (Temuera Morrison), Obi-Wan eventually learns that Count Dooku (Christopher Lee) was behind the murder plot, and is Darth Sidious' latest apprentice. Anakin secretly marries Padmé, and prepares to fight alongside Obi-Wan in…
Star Wars: The Clone Wars
22-19 BBY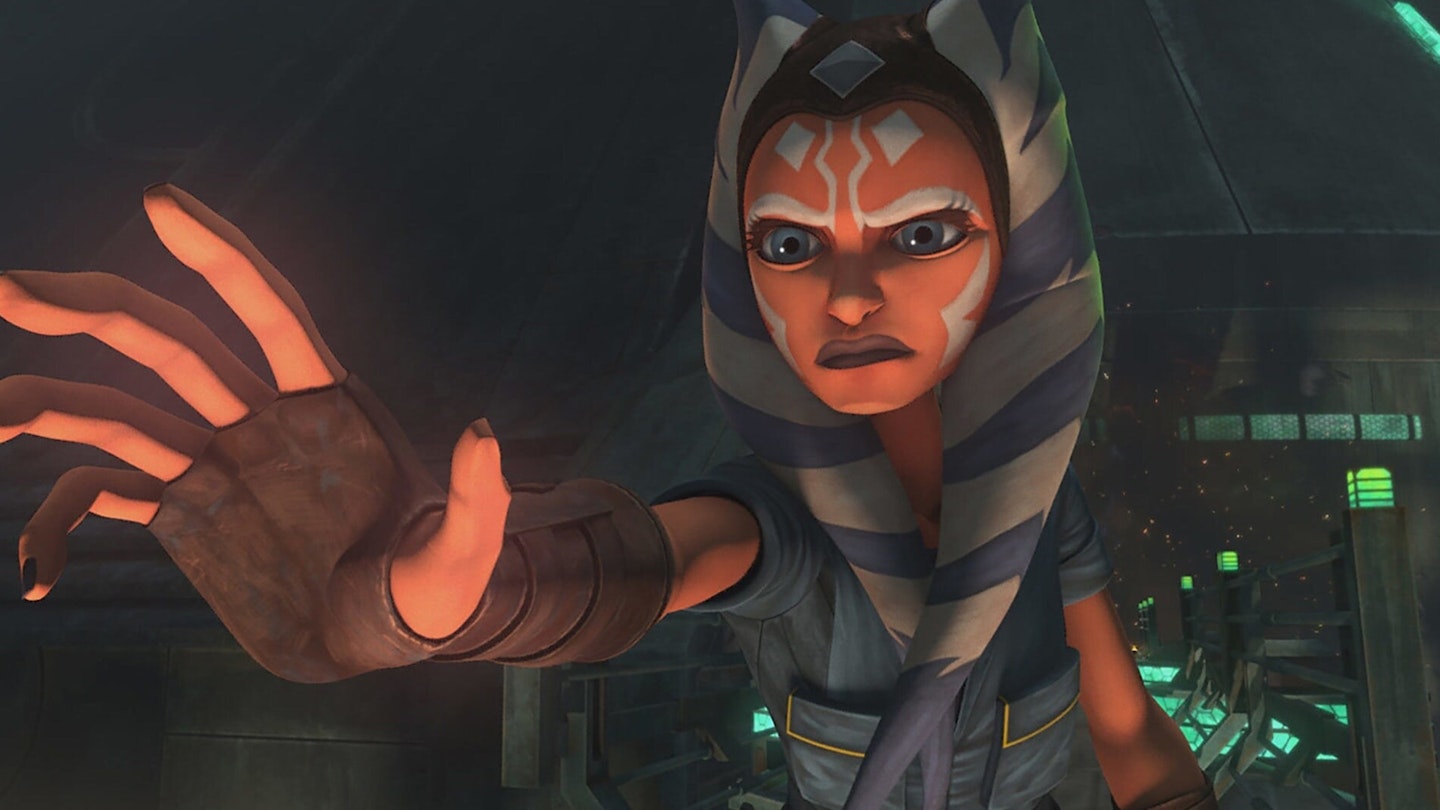 While Yoda declared, "Begun, the Clone War has" at the end of Attack Of The Clones, the conflict was never depicted in the movies. Enter The Clone Wars, a theatrically-released animated 2008 film (directed by Dave Filoni, no less) that kicked off a seven-season cartoon series, exploring what Anakin, Obi-Wan, Yoda, and Padmé got up to while fighting alongside the clone army, against Count Dooku's Separatists. Told across 133 episodes, comprising various story arcs, presented in non-chronological order, with a vast amount of expanded lore – from Mandalorians to Sith holocrons, with entire new planets and races introduced – The Clone Wars is almost a whole galaxy unto itself. Most importantly, it introduces Ahsoka Tano (Ashley Eckstein), a Jedi Padawan to Anakin Skywalker who eventually decides to leave the Jedi Order after feeling betrayed by the flaws within its system. Elements of The Clone Wars' final season take place concurrently with…
Episode III – Revenge Of The Sith
19 BBY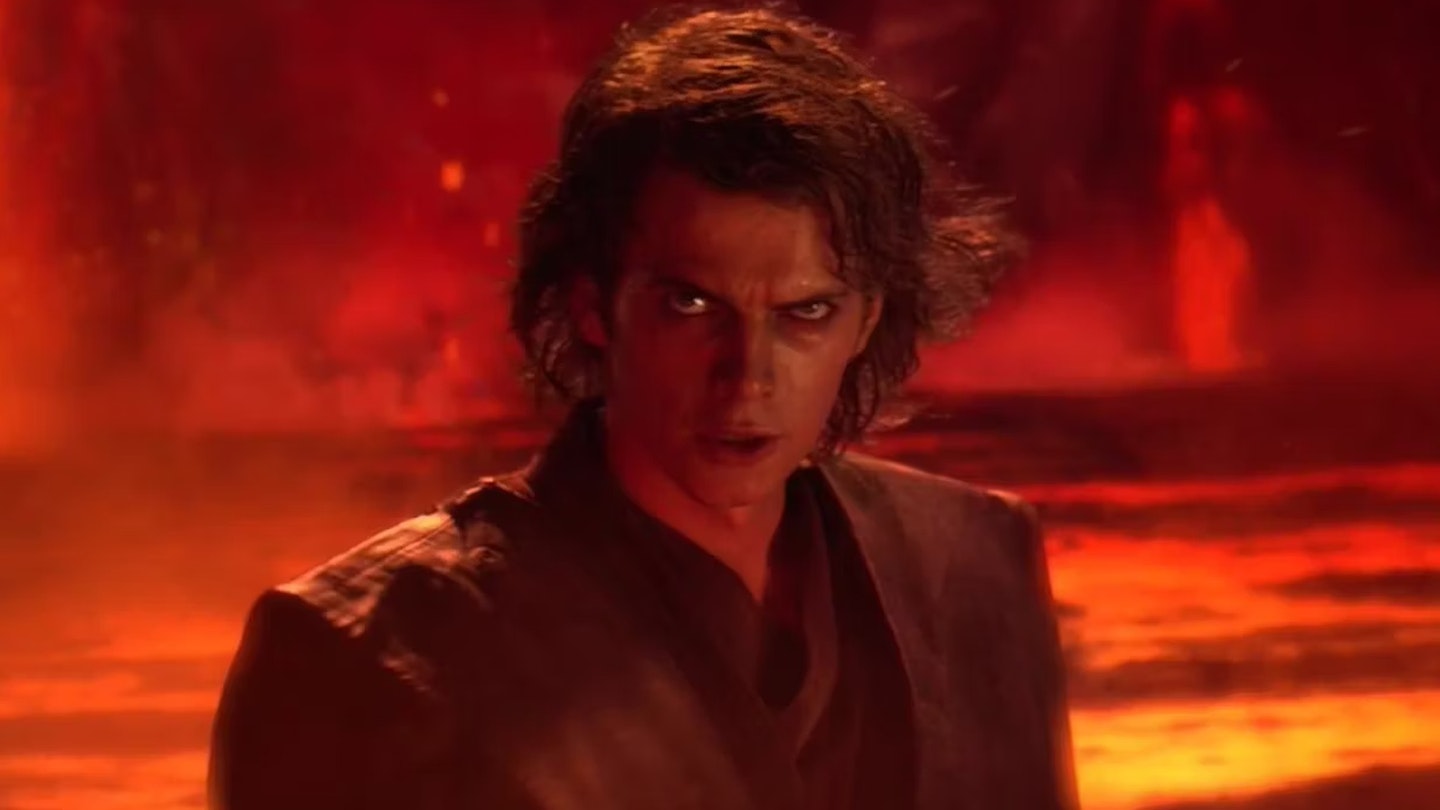 The final chapter of the prequel trilogy sees Anakin Skywalker finally become Darth Vader – turned to the Dark Side under the influence of Palpatine, who's eventually revealed as the mastermind behind the collapse of the Republic. Padmé is pregnant, and Anakin is suffering nightmare visions of her dying in childbirth. Having already lost his mother during Attack Of The Clones, Anakin vows to save Padmé – and is told by Palpatine that only the powers of the Dark Side can allow that to happen. The real sting in Palpatine's plan to kick-start the Galactic Empire is executing Order 66 – a genetically-encoded decree to the clone army to turn against their Jedi allies and slaughter them all, wiping out near every Jedi in the galaxy. A Dark Side-leaning Anakin battles Obi-Wan on the lava-strewn planet of Mustafar – where Obi-Wan eventually gets the high ground, and Anakin loses limbs and falls into the fire. As Anakin is encased in his life-saving Darth Vader armour, Padmé dies giving birth… to twins! She names them Luke and Leia, and Obi-Wan places them in separate care – Leia with Senator Bail Organa (Jimmy Smits) on Alderaan, Luke with Uncle Owen (Joel Edgerton) and Aunt Beru (Bonnie Piesse) on Tatooine – to protect their lives.
Star Wars: The Bad Batch
19 BBY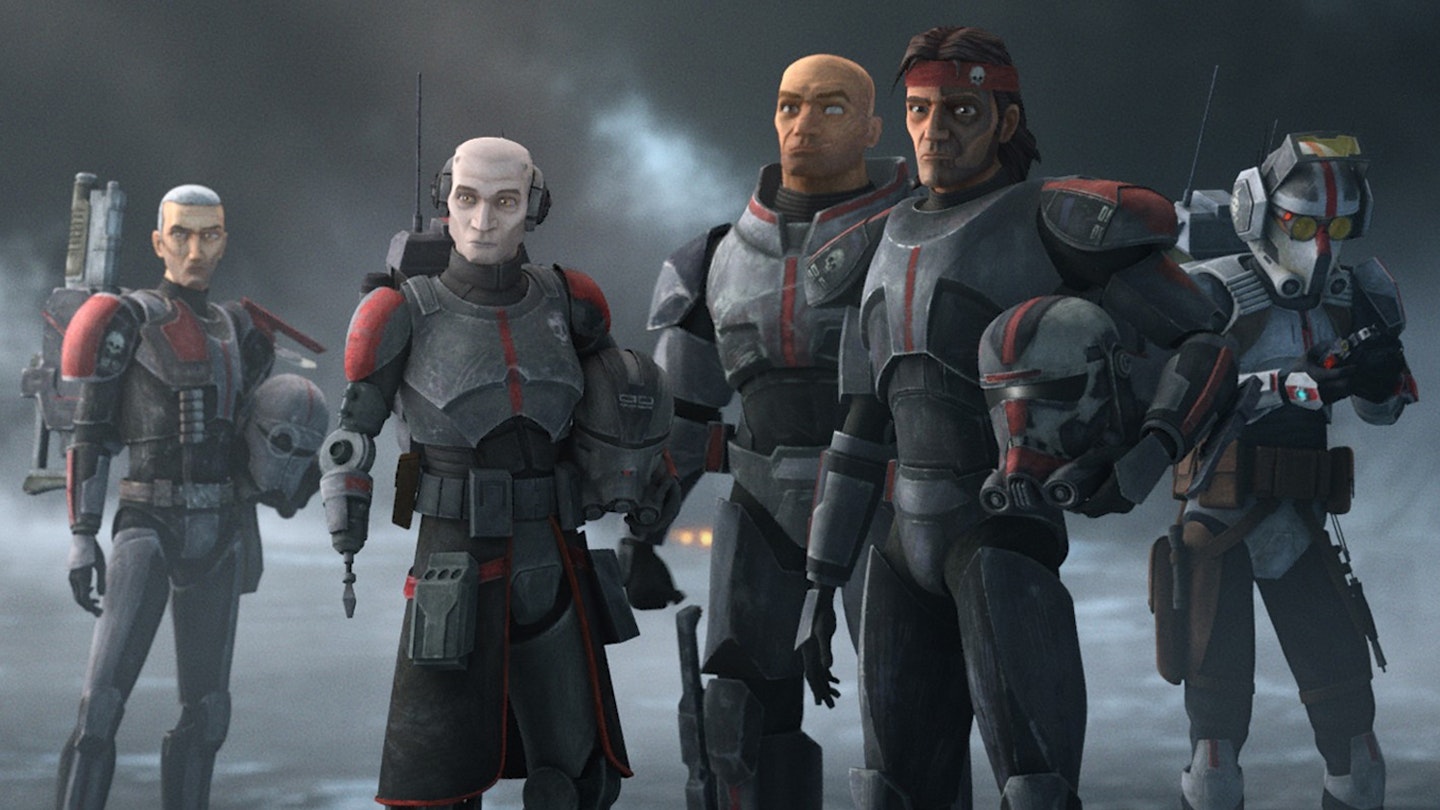 The Clone Wars ended around the events of Revenge Of The Sith – and The Bad Batch is effectively its sequel series, concerning a squad of rogue clone mercenaries, Clone Force 99, on the run after witnessing the atrocities of Order 66. With the Clone Wars over, the members of Clone Force 99 – that's Hunter, Wrecker, Tech, Crosshair and Echo (all voiced by Dee Bradley Baker) – are not only figuring out their place in the galaxy in the early days of the Empire, but looking after young girl Omega (Michelle Ang); a female clone drawn from the same Jango Fett DNA as the rest of the Batch. Two seasons have been produced so far, with the upcoming Season 3 confirmed to be the final run.
Star Wars Jedi: Fallen Order
14 BBY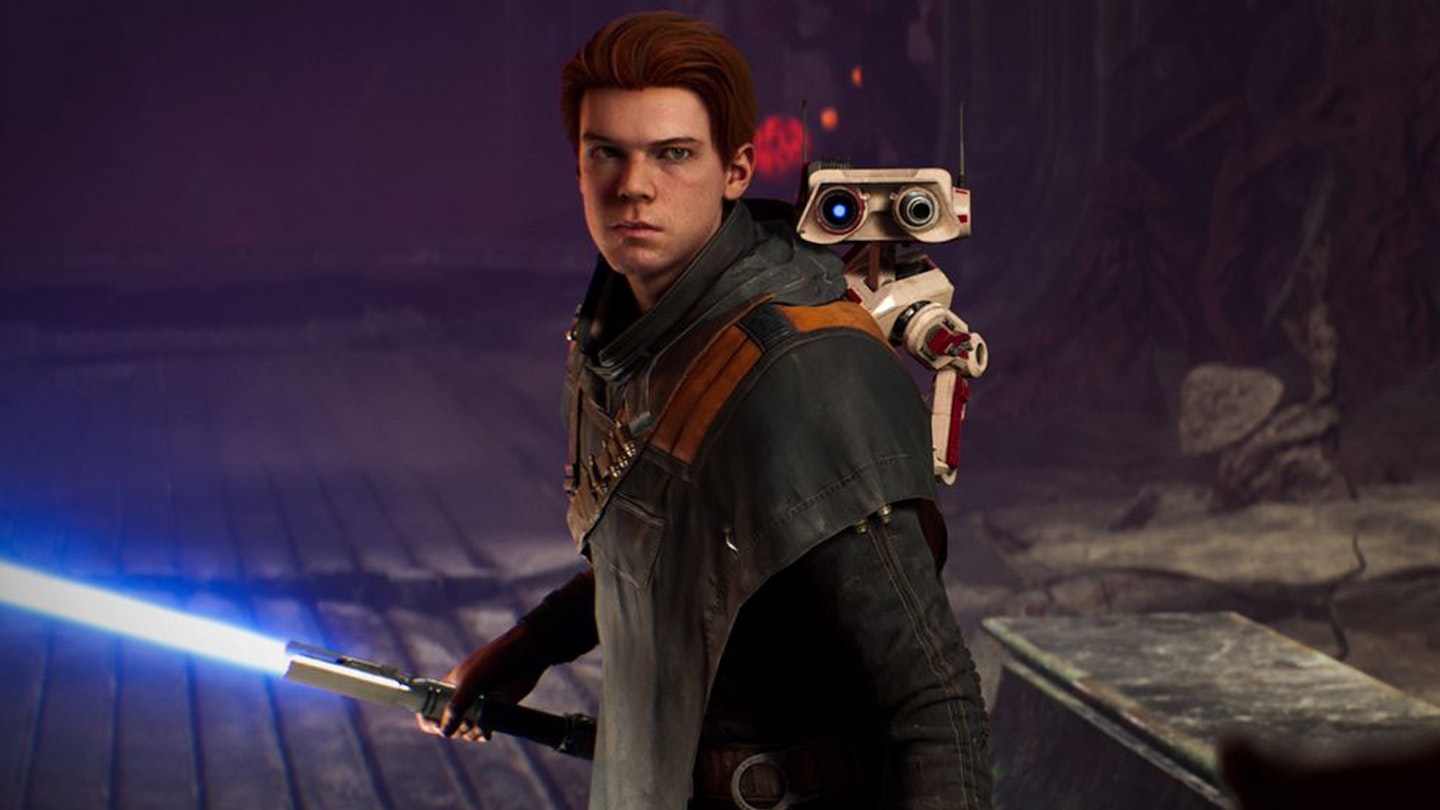 The Jedi games are the most story-driven Star Wars video games in recent memory, and are designed as official canon. They put players in the hardy leather boots of Cal Kestis (Cameron Monaghan) – a Jedi who survived Order 66 (but whose master, Jaro Tapal, did not). Five years after the noble knights were slaughtered en masse, Cal finds himself forced out of hiding and chased down by the Inquisitors – Vader's personal hit-squad of Jedi-hunters (themselves former Jedi, turned to the Dark Side), first introduced in Star Wars Rebels; keep reading for more on that. Along with chirpy droid BD-1, Jedi-turned-mercenary Cere, grouchy alien Greez, and spooky Nightsister Merrin, Cal traverses the galaxy in the Stinger Mantis ship, pushing countless Stormtroopers off cliffs and avoiding being bisected by Inquisitors along the way. His journey takes him to Darth Maul's home of Dathomir, Wookiee planet Kashyyyk, and the Fortress Inquisitorius (the Inquisitors' sleek Apple-gone-goth base), facing off against the likes of the Ninth Sister, the Second Sister – and, eventually, Vader himself.
Solo: A Star Wars Story
13-10 BBY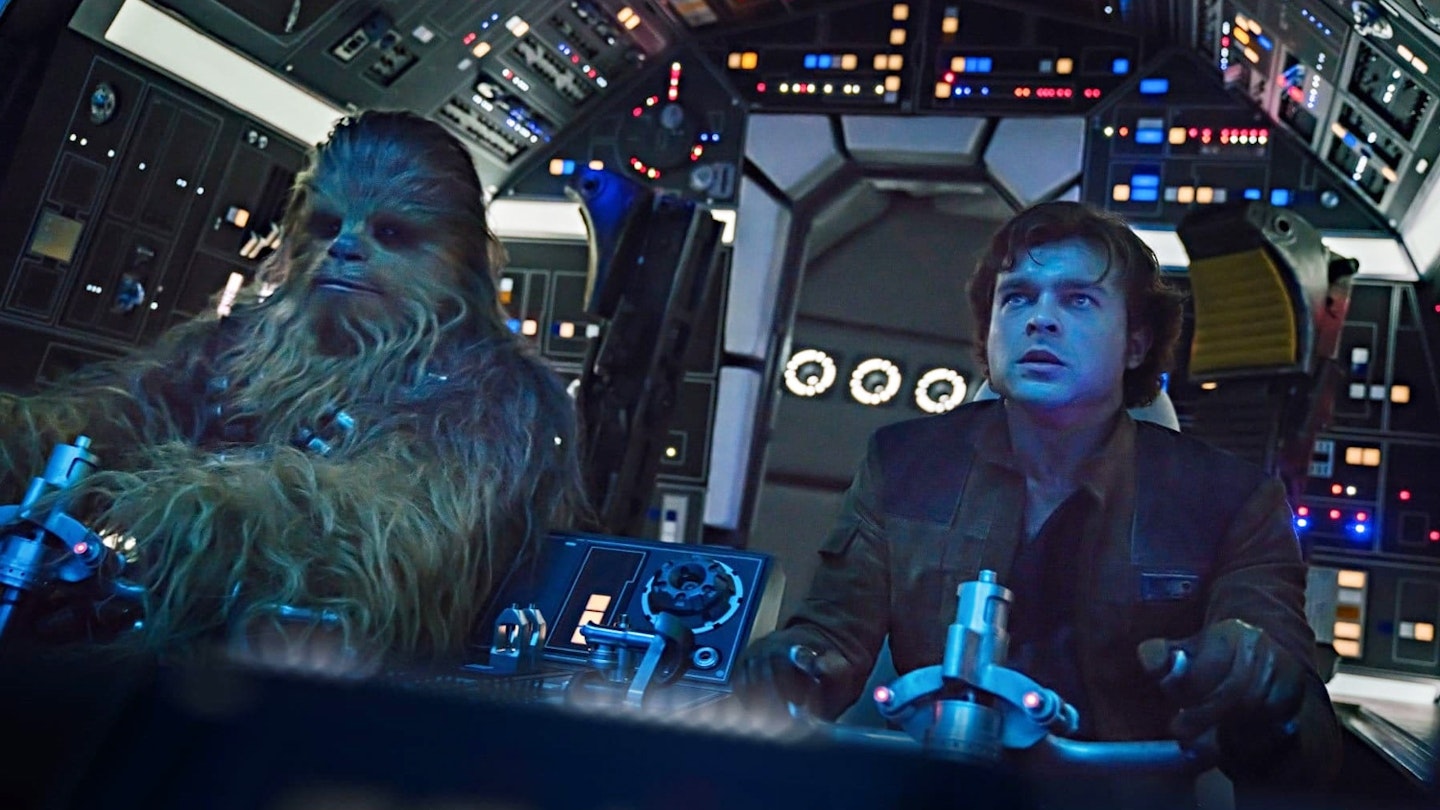 Ever wondered what legendary smuggler Han Solo got up to a decade before swaggering into A New Hope? Probably not – but Solo fills in the blanks, with Alden Ehrenreich playing the younger version of Harrison Ford's original trilogy hero. It begins with a prologue in 13 BBY, as Han evades capture from a local gang on Corellia – unlike his lucky pal Qi'ra (Emilia Clarke), who's captured – and signs up to become an Imperial pilot. Cut to three years later, and Han deserts an Imperial battle and is swept up in a mission to swipe valuable fuel for dangerous gangster Dryden Vos (Paul Bettany), who's since added Qi'ra to his ranks. Along the way we discover the origin of the surname 'Solo', see Han's first meeting with Chewbacca (Joonas Suotamo), witness the legendary Kessel Run, and watch Han win the Millennium Falcon from Lando Calrissian (Donald Glover). Plus, there's a greater exploration of the galaxy's criminal underworld, and a cameo from Darth Maul – having survived his 'death' in The Phantom Menace, as revealed in The Clone Wars. For now, that tease is yet to be capitalised upon in live-action.
Obi-Wan Kenobi
9 BBY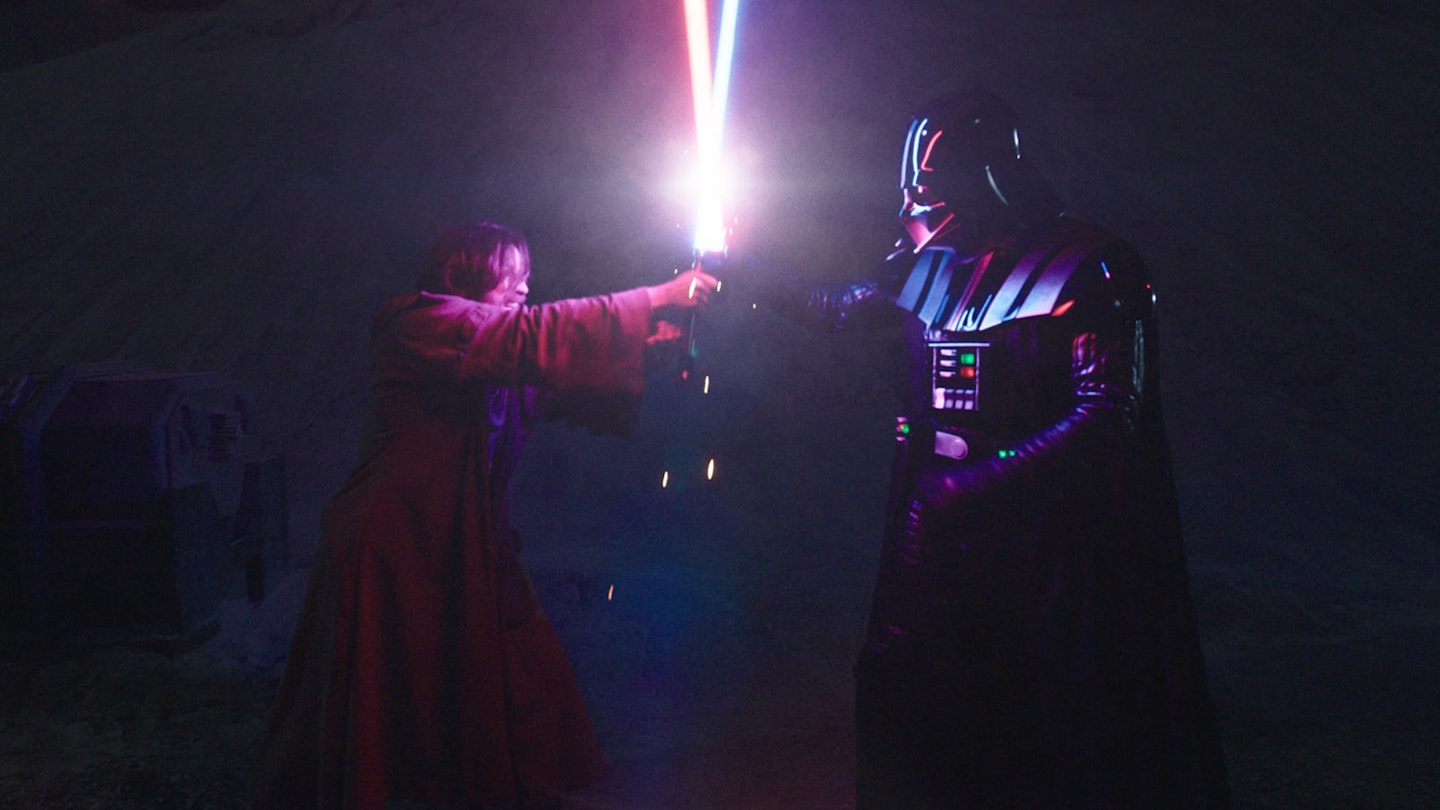 A decade after Revenge Of The Sith, Obi-Wan Kenobi (McGregor, again) is not in a good place – physically or emotionally. In a literal sense, he's carving out a simple life as 'Ben', hiding out off the radar in a Tatooine cave. Spiritually, he's racked with PTSD and guilt over losing his former Padawan to the Dark Side, and losing his entire Jedi Order to Order 66, and losing Padmé, and losing his old master Qui-Gon Jinn, and… well, he's lost a lot. While he's keeping an eye over young Luke Skywalker from a distance, his mission in Obi-Wan Kenobi is to rescue young Leia (Vivien Lyra Blair) – kidnapped by bounty hunters, drawing Obi-Wan out into the path of Vader's Jedi-hunting Inquisitor squad. The headline event is two lightsaber-clashing rematches between Obi-Wan and Vader, carefully skirting the edges of canon to set up their final duel in A New Hope – and elsewhere, there's an Attack Of The Clones flashback for Obi-Wan and Anakin, a fascist moleman, and a live-action trip to the Fortress Inquisitorius.
Star Wars Jedi: Survivor
9 BBY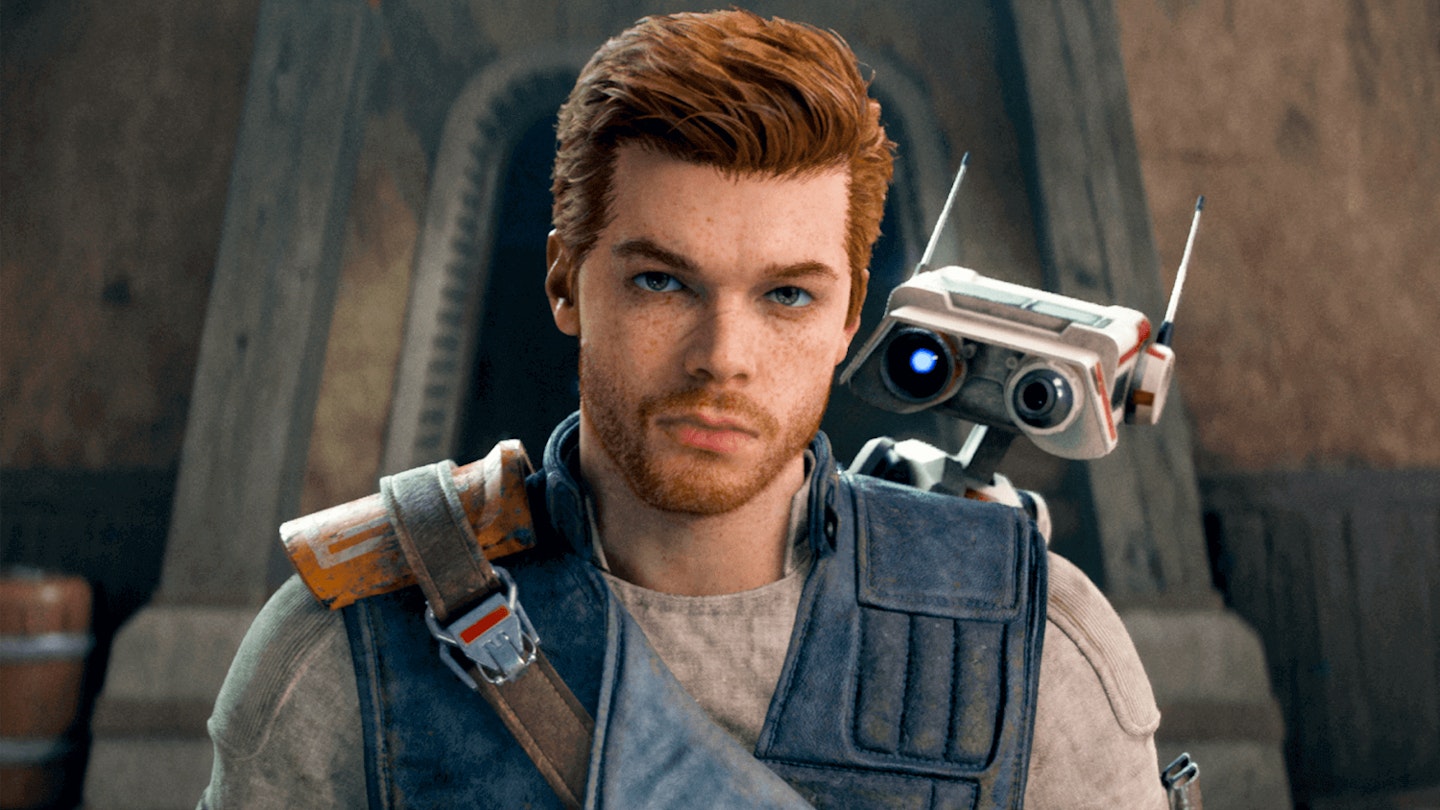 Cal Kestis returns! The second Jedi game takes place five years after Fallen Order – placing it pretty much concurrently with Obi-Wan Kenobi. And there are elements that cross over – most notably, the notion of the 'Hidden Path', an Underground Railroad-style effort to provide safe passage for Force-sensitive people while the Empire tries to snuff the final Jedi remnants out. The Survivor plot sees Cal reunite with Cere, Greez and Merrin, on the hunt for the hidden planet of Tanalorr, after spending time working under uncompromising resistance fighter Saw Gerrera. On the way, there are ties to The High Republic's Nihil, more appearances from Vader, and a trip to the planet Jedha – spectacularly exploded in Rogue One. A third Cal Kestis game hasn't been unveiled yet, but is expected; if it leaps forward five more years, that'd place it in line with…
Star Wars Rebels
5-0 BBY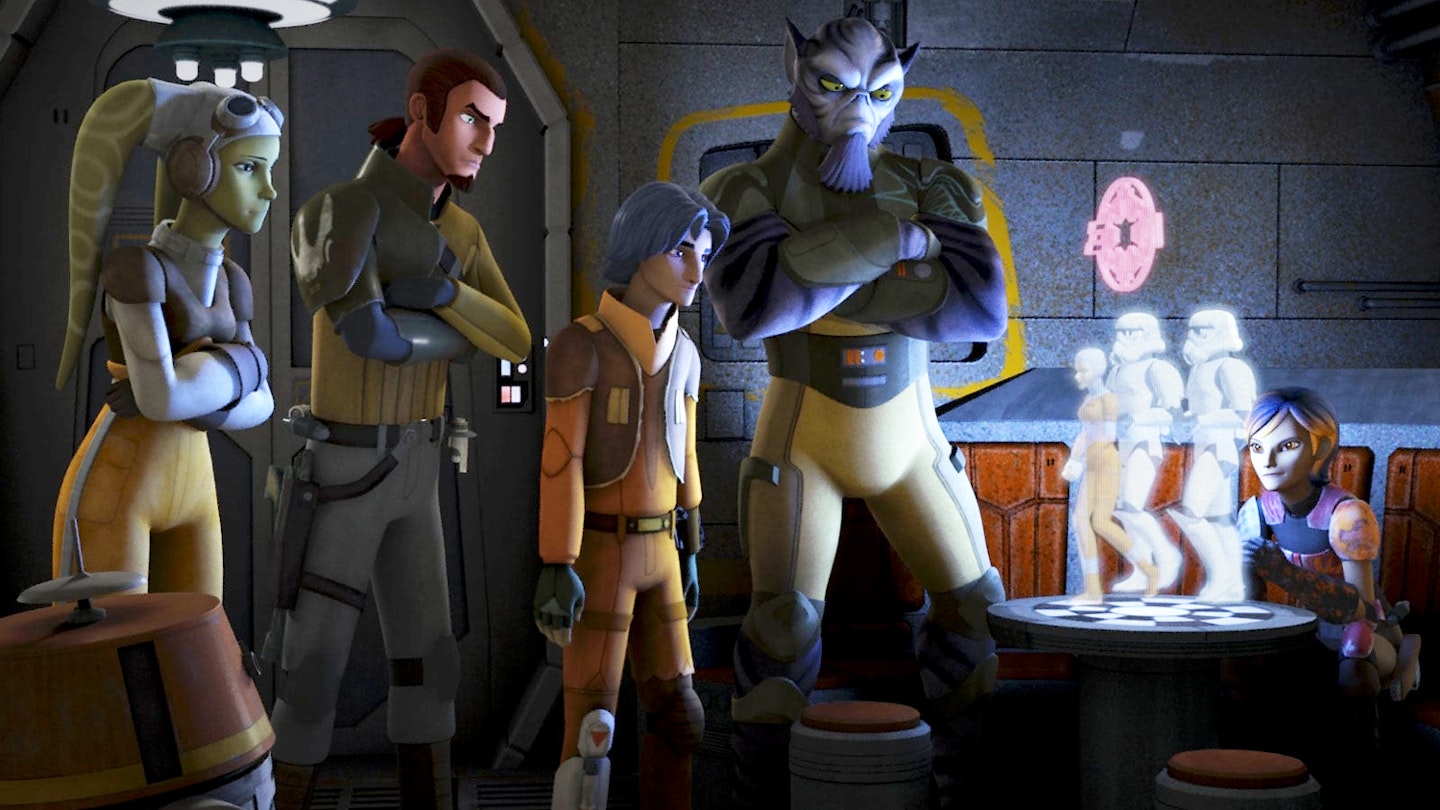 As its name implies, animated series Rebels is set against the backdrop of the rising Rebellion, in the run-up to the events of A New Hope. But primarily, its central character is Force-sensitive youngster Ezra Bridger (Taylor Gray), a canny thief from the planet Lothal, who is swept up into the crew of the Ghost: Twi'lek pilot Hera Syndulla (Vanessa Marshall), beefy Lasat warrior Zeb Orrelios (Steve Blum), paint-spraying Mandalorian Sabine Wren (Tiya Sircar), cantankerous droid Chopper and Jedi Knight Kanan Jarrus (Freddie Prinze Jr.). As Ezra trains under Kanan, the Ghost crew's anti-Imperial efforts become part of the wider Rebellion – coming into contact with Ahsoka Tano, Mon Mothma, Princess Leia, Lando Calrissian and more as they face danger from Vader, the Inquisitors, Darth Maul, and eventually Grand Admiral Thrawn. In the finale – SPOILER WARNING – Ezra makes a desperate bid to free Lothal from Imperial rule, blasting himself and Thrawn to who-knows-where with the help of hysperspace-travelling creatures the Purrgil. To be continued!
Andor
5-0 BBY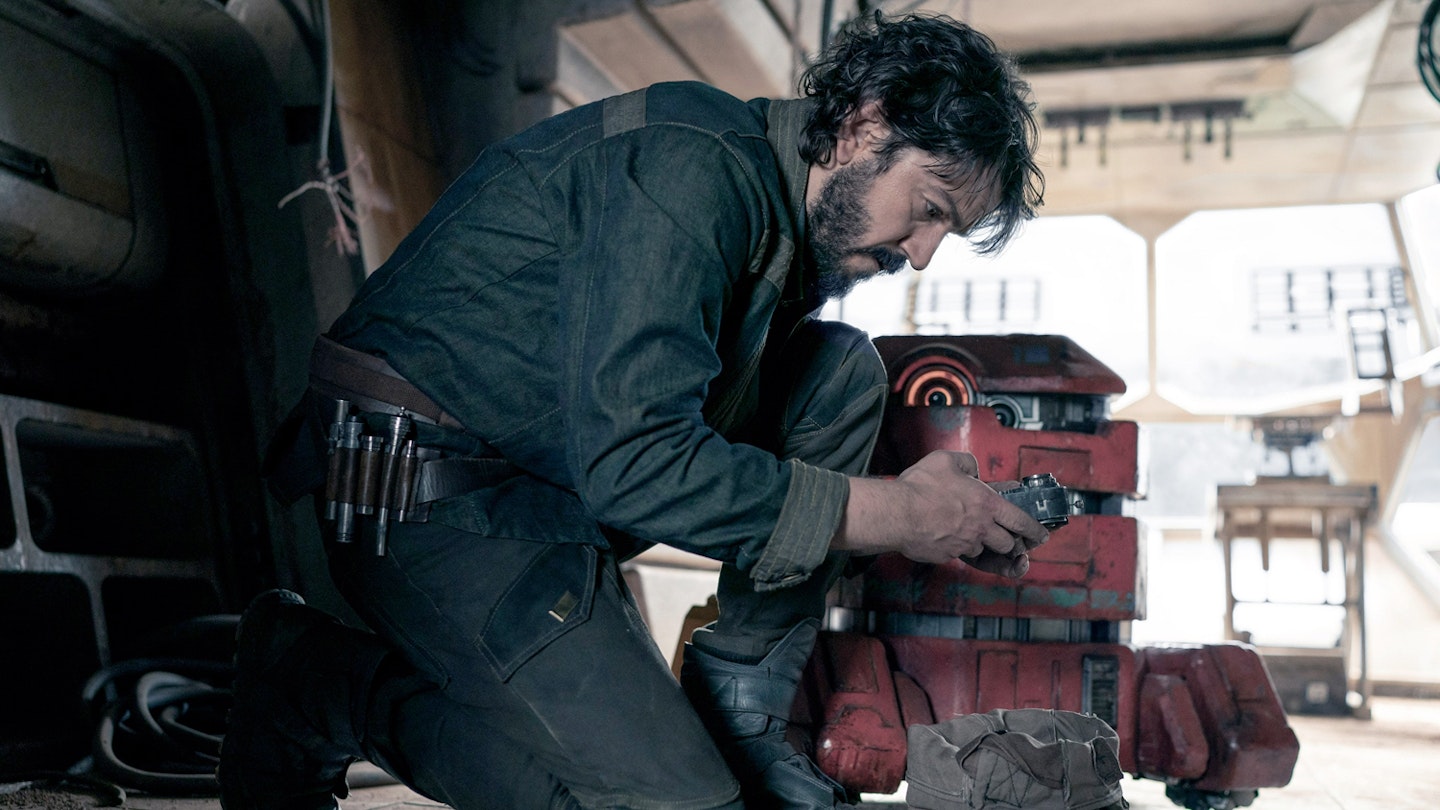 The Rogue One prequel series is almost a live-action, adult-oriented companion piece to Rebels – set roughly across the same time period, and exploring the history of Rebel fighter Cassian Andor (Diego Luna) as he's drawn further into the cause. While it's Andor's name in the title, it's really an ensemble show exploring the key figures in the fightback – from Genevieve O'Reilly's Mon Mothma, plotting against the Empire while working in the Senate, to Stellan Skarsgård's Luthen Rael, co-ordinating disparate rebel efforts into an organised network. Plus, we see the story from the Empire's side too, with Denise Gough's terrifying Dedra Meero working her way through the ranks, while the snivelling Syril Karn (Kyle Soller) pines for her approval. Season 1 is set across one year – 5 BBY – and offers chilling visions of the prison-industrial complex (Andor is held captive and forced to build Death Star parts), explorations of widespread dissent (the Ferrix funeral uprising), and a real sense of what Imperial rule means (the occupation of Aldhani). Season 2 will leap forward a year every three episodes, covering 4-0 BBY, and leading directly into…
Rogue One: A Star Wars Story
0 BBY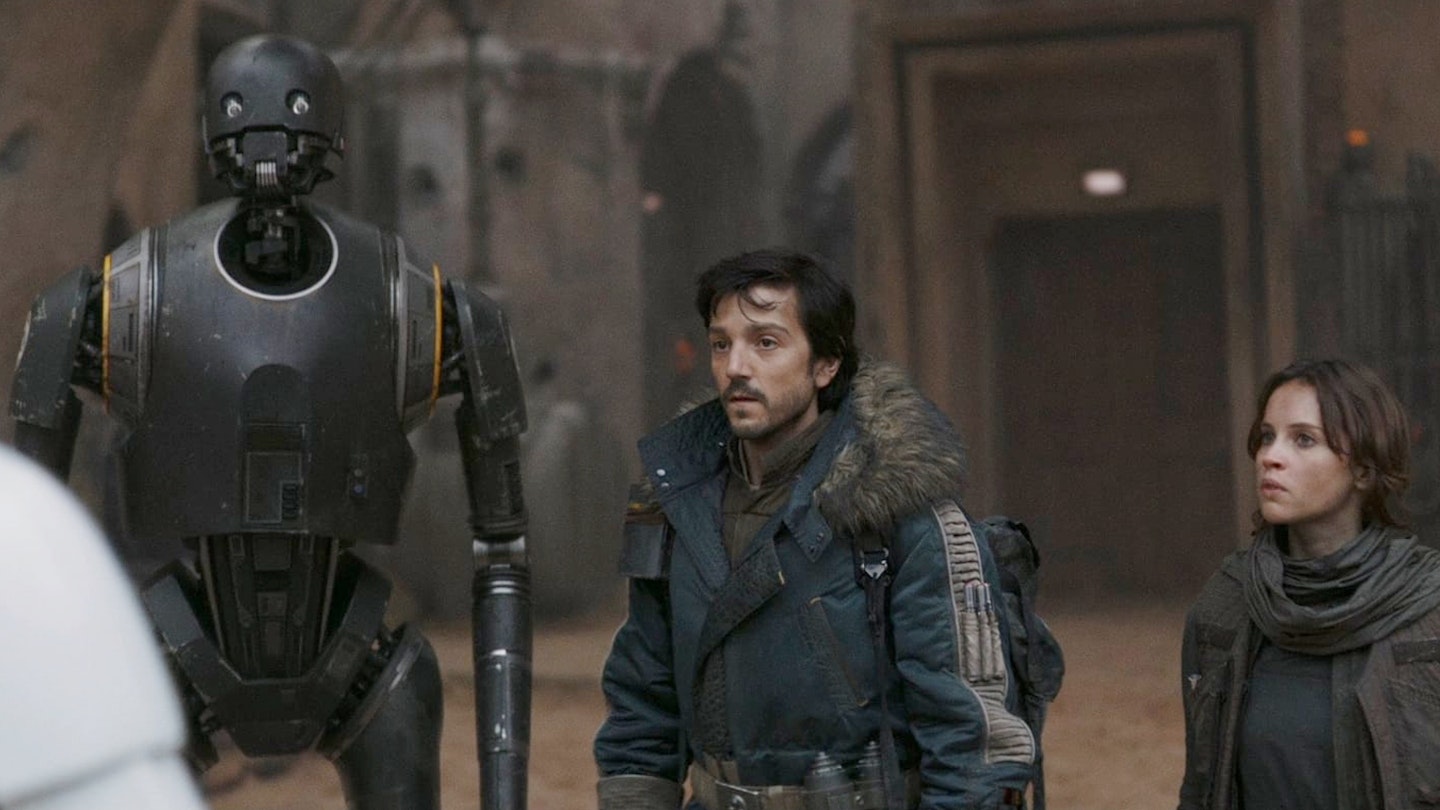 In the opening text crawl of A New Hope, we're told that "Rebel spies managed to steal secret plans to the Empire's ultimate weapon, the DEATH STAR" – information that turns the tide of the entire war. Rogue One is the story of how – and by whom – those plans were stolen. The answer is, by a ragtag group of scrappy oddballs on a suicide mission. Leading the story is Jyn Erso (Felicity Jones), raised by Rebel extremist Saw Gerrera (Forest Whitaker) after her father Galen Erso (Mads Mikkelsen) was forcibly recruited by the Empire to build the Death Star. Primarily looking to reunite with her dear old dad, she's swept up into the cause by Cassian Andor – working with sarcastic, gangly droid K-2SO (Alan Tudyk), blind monk Chirrut Îmwe (Donnie Yen), burly brawler Baze Malbus (Jiang Wen), and defecting Imperial pilot Bodhi Rook (Riz Ahmed) to pilfer the schematics from tropical planet Scarif. They succeed – but none make it out alive. Plus, Vader pops up in his lightsaber-swinging pomp, Grand Moff Tarkin appears via a CGI Peter Cushing, and it closes on a de-aged Leia speaking the all-important word: "Hope."
Episode IV – A New Hope
0 BBY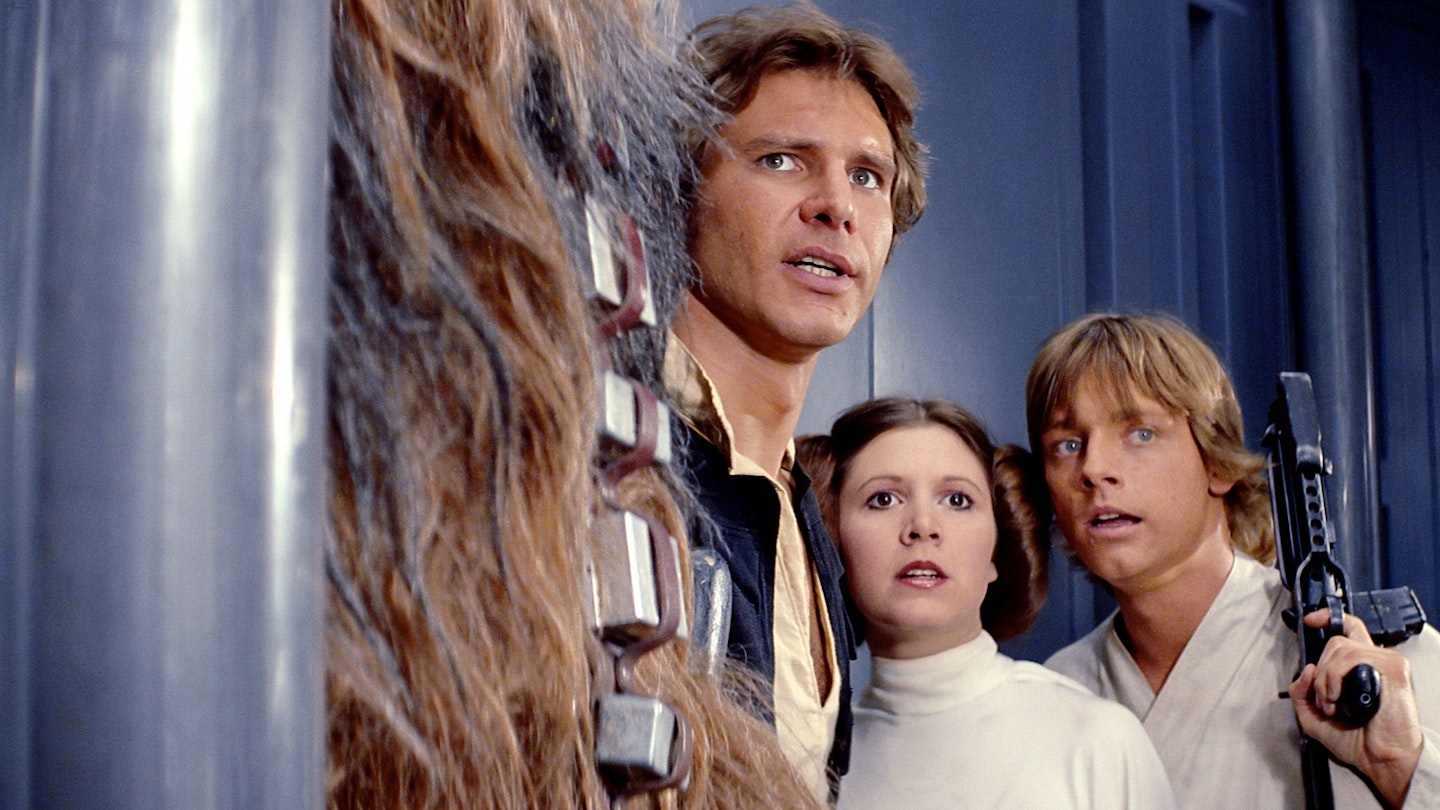 The film that started it all. Luke Skywalker, now 19 and played by Mark Hamill, is bored of his dry, desert life on Tatooine and pines for a more exciting existence among the stars. And he gets it – taken under the wing of Obi-Wan Kenobi (now Alec Guinness) when he buys droid R2-D2, who just happens to contain those all-important Death Star schematics. With smuggler Han Solo (Harrison Ford), his furry pal Chewbacca (Peter Mayhew) and protocol droid C-3PO (Anthony Daniels) on board, they set out in the Millennium Falcon to rescue no-nonsense Princess Leia (Carrie Fisher) from the clutches of Darth Vader (David Prowse in body, James Earl Jones in soul), before aiding the Rebellion in blowing the Death Star to smithereens. Medals all round (except for you Chewie, sorry big guy). With the Battle Of Yavin won by the Rebels, we're finally heading into the 'ABY' portion of the timeline.
Episode V – The Empire Strikes Back
3 ABY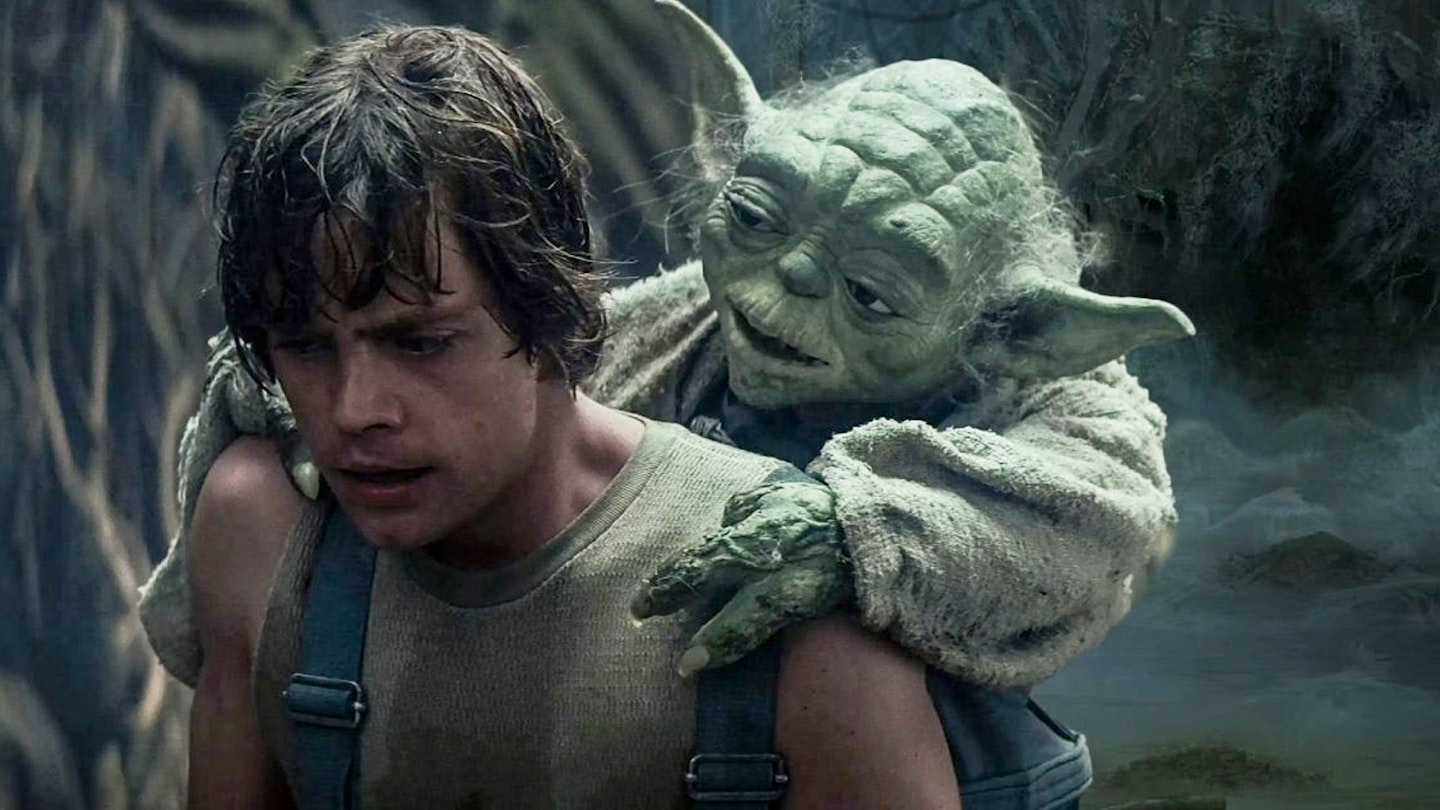 Three years after losing the Death Star, the Empire is not best pleased. And strike back it does – unleashing a ferocious attack on the Rebel base of ice planet Hoth, sending our heroes scattered to the winds. Luke heads off to meet Master Yoda (Frank Oz) on Dagobah after being prompted by a vision of Obi-Wan's Force ghost. Han, Leia, C-3PO and Chewie flee in the Falcon, pursued by bounty hunter Boba Fett (Jeremy Bulloch) – and when they hole up on Cloud City under the protection of gambler Lando Calrissian (Billy Dee Williams), he betrays them to Darth Vader. It all ends in tragedy: Han is encased in Carbonite to be held captive by gangster Jabba the Hutt; Yoda senses some dangerous Dark Side leanings in Luke, who leaves his training early; Luke battles Vader, loses a hand – and learns that the Sith Lord isn't his father's murderer, but his actual father. Bummer.
Episode VI – Return Of The Jedi
4 ABY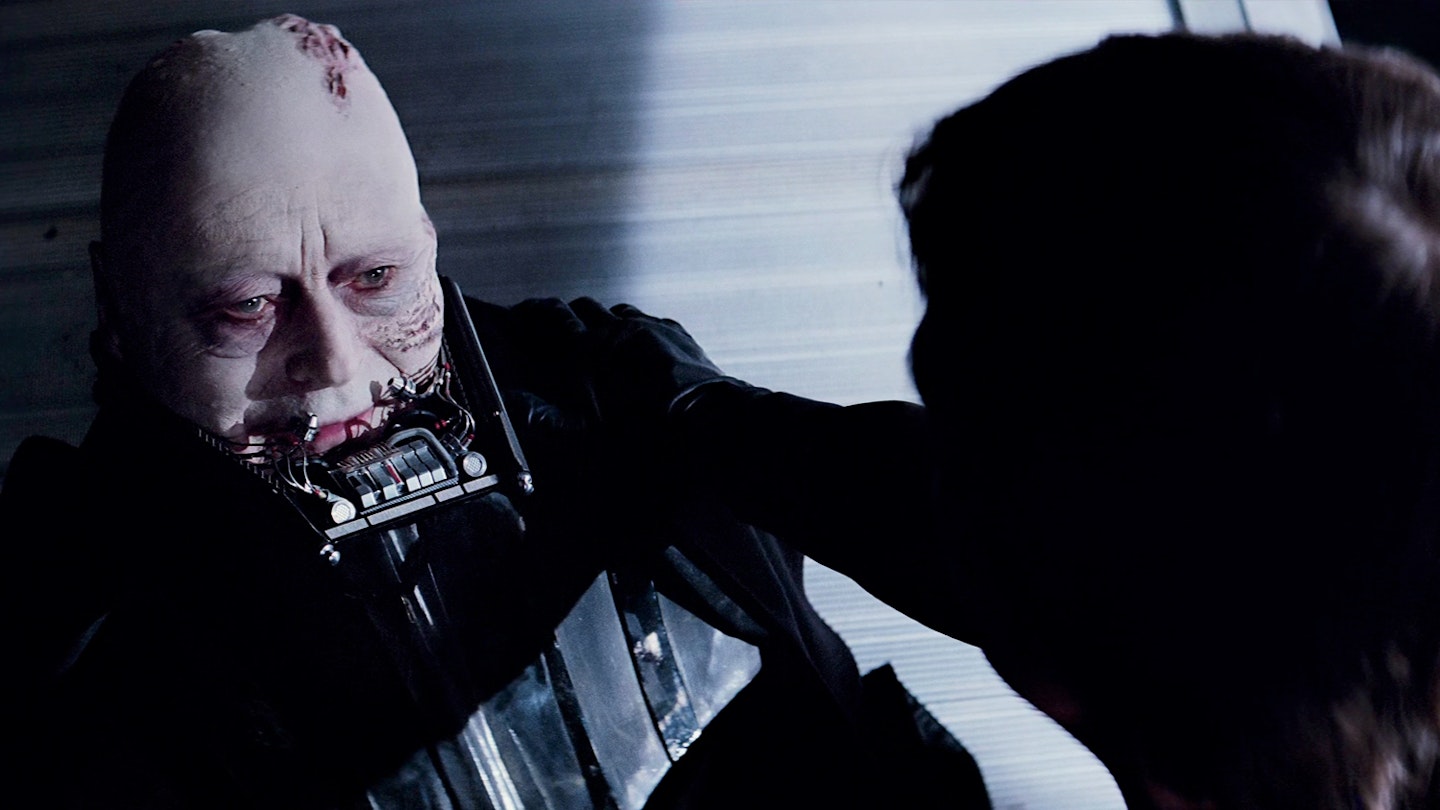 The original trilogy concludes a year after the events of The Empire Strikes Back. Luke (now with robotic hand), Leia, C-3PO and R2-D2 sneak into Jabba's palace on Tatooine to rescue Han – and get captured in the process. Before they can be fed to the Sarlacc, the gang fight back – Leia strangles Jabba to death, Han knocks Boba Fett into the Sarlacc's maw, and Luke swings his shiny new green lightsaber around. From there, the ultimate fight back against the Empire unfolds. Luke returns to Dagobah to reunite with a dying Yoda, who reveals that Leia is his twin sister – and also Force-sensitive. Meanwhile, Han and Leia head to the forest moon of Endor (home to the adorable but deadly Ewoks) where they can lower the shield on the Empire's second Death Star – seemingly only half-built, but secretly fully operational. With the Ewoks' help, they lower the defenses; Luke battles Vader once more and brings him back to the light, Anakin's last act being to chuck the Emperor down the Death Star's reactor core; Lando, fighting with the Rebellion, takes out the Death Star 2.0. The Empire is defeated! Yub nub!
The Mandalorian: Season 1 & 2
9 ABY
Five years after the end of the original trilogy, in swaggers The Mandalorian. Din Djarin's (Pedro Pascal, chiefly) adventures are set in the New Republic era – with the galaxy pulling itself back together after the fall of the Empire, and plenty of criminal opportunities (and die-hard Imperial remnants) awaiting in the Outer Rim. It's in those shady backwaters that the Beskar-clad bounty hunter is hired by The Client (Werner Herzog) to track down the artist formerly known as Baby Yoda, likely for nefarious ends – until Din takes the child under his wing and goes on the run, avoiding the clutches of evil Moff Gideon (Giancarlo Esposito). Along the way, they encounter a Mudhorn, a Frog Lady, blue macarons, and heroes including Carl Weathers' Greef Karga. Plus, Ahsoka Tano pops up in Rosario Dawson form to reveal Baby Yoda's name as Grogu; Boba Fett (Temuera Morrison) shows up as an ally to Mando, having officially escaped the Sarlacc pit; and Luke Skywalker eventually enters to take Grogu and teach him the ways of the Force, with Din removing his Mandalorian helmet (a big no-no) to bid a proper goodbye to his little green boy. Tears all around.
The Book Of Boba Fett
9-11 ABY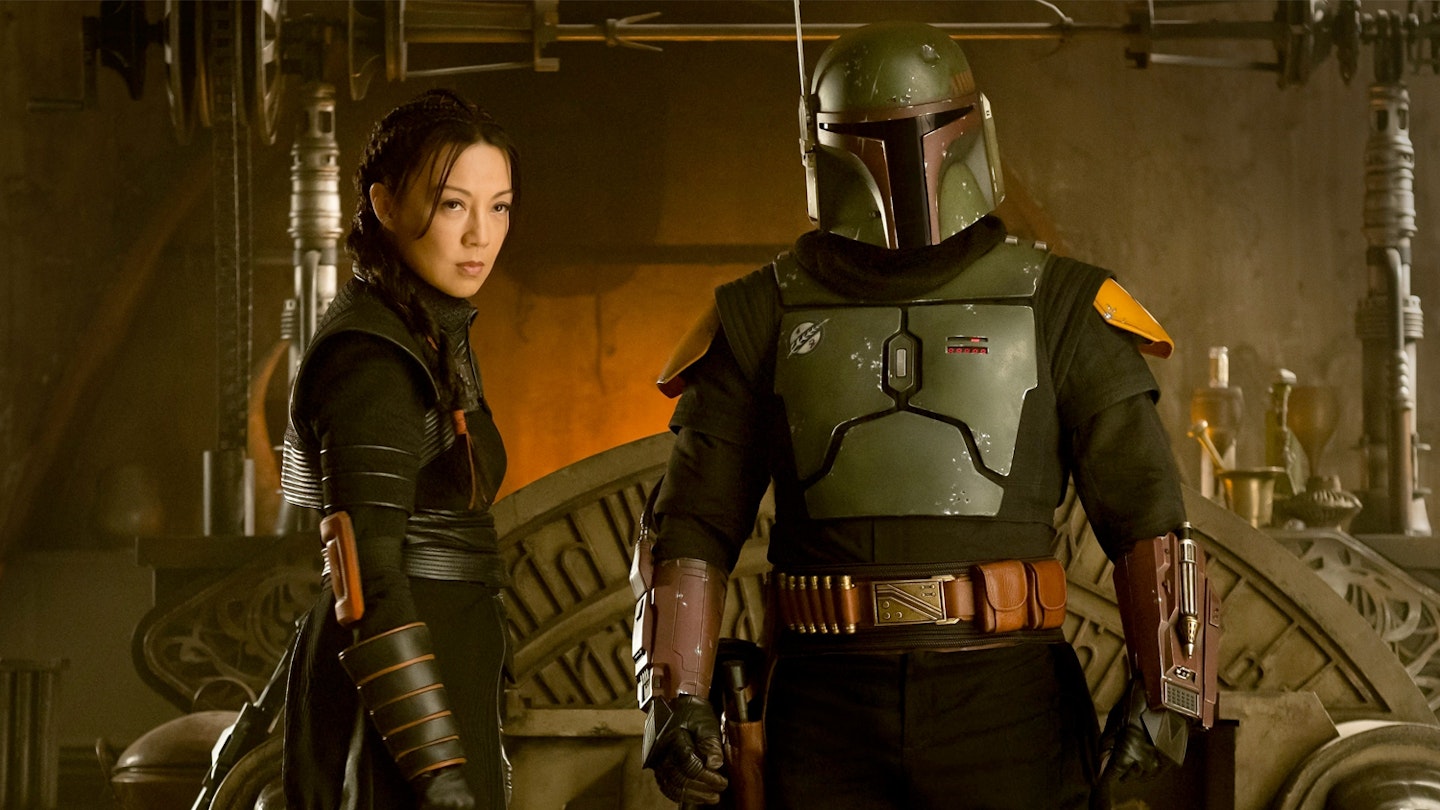 Jumping off the events of The Mandalorian Season 2, Boba Fett heads back to Tatooine with mercenary Fennec Shand (Ming-Na Wen) in tow, bumping Bib Fortuna off Jabba's former throne, and asserting himself as a local crime lord. Along the way we get flashbacks to his escape from the Sarlacc in Return Of The Jedi, moody visions of his time spent in the desert with the Tusken Raiders, and present-day power tussles with the Hutt Twins and the Pyke Syndicate. Crucially, we also get two major Mandalorian-centric episodes – one depicting Din Djarin's lonely journeys in the stars without Grogu by his side, and one showing us Grogu's training under Luke Skywalker (with important visits from both Ahsoka and Din). Ultimately, Grogu (now having unlocked 'front-flips' among other Force abilities) chooses to return to his Mando-dad rather than stay with Luke – and the two reunite during a scuffle on Tatooine, in which Mando helps Boba Fett fight back against the Pykes. Oh, and Boba Fett rides a marauding Rancor. It's a whole thing.
The Mandalorian: Season 3
11 ABY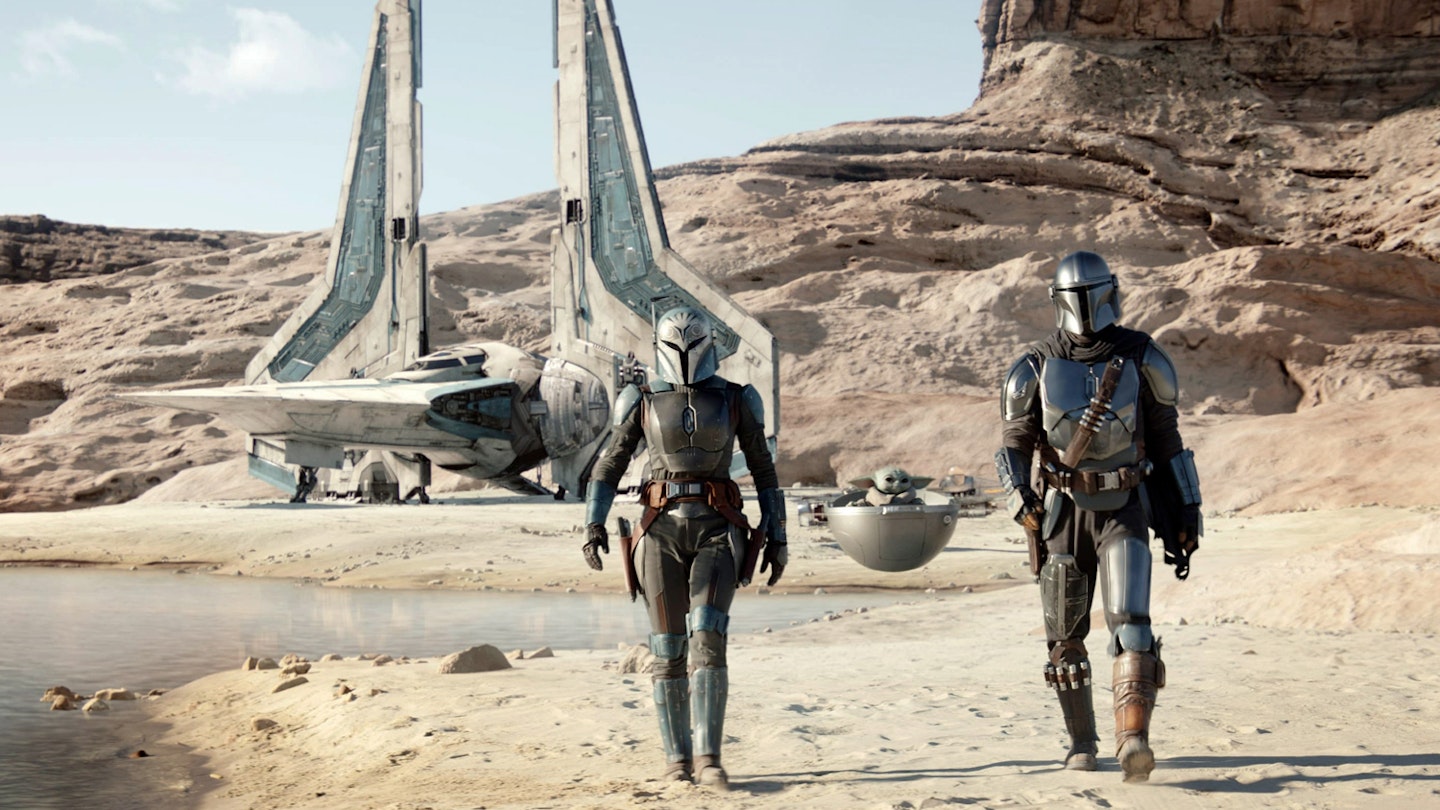 Frankly, the passing of time in the 'Mando-verse' isn't too clear. But according to Jon Favreau, Mando and Grogu were apart for a good while prior to their The Book Of Boba Fett reunion. Either way, by The Mandalorian Season 3, two years have passed since the duo first found each other. Together, they head to the long-bombed-out remnants of Mandalore so that Din Djarin can bathe in the Living Waters and repent for his helmet removal. Along the way, he re-teams with stoic Mandalorian warrior Bo-Katan Kryze (Katee Sackhoff), who wants the mythical one-off Darksaber that Din won from Moff Gideon at the end of Season 2. The trio reunite several Mandalorian factions and, led by the Darksaber-wielding Bo-Katan, eventually reclaim Mandalore together – taking Moff Gideon out in a ball of flame to boot. There's also a greater exploration of the New Republic – welcoming in supposedly-rehabilitated former Imperials, struggling under mountains of bureaucracy, and facing threat from the secret Shadow Council who plot its demise. By season's end, Mando has officially adopted Grogu, living it up together in their cosy new Navarro homestead, with all the frogs Grogu can eat. This is the way.
Ahsoka
11 ABY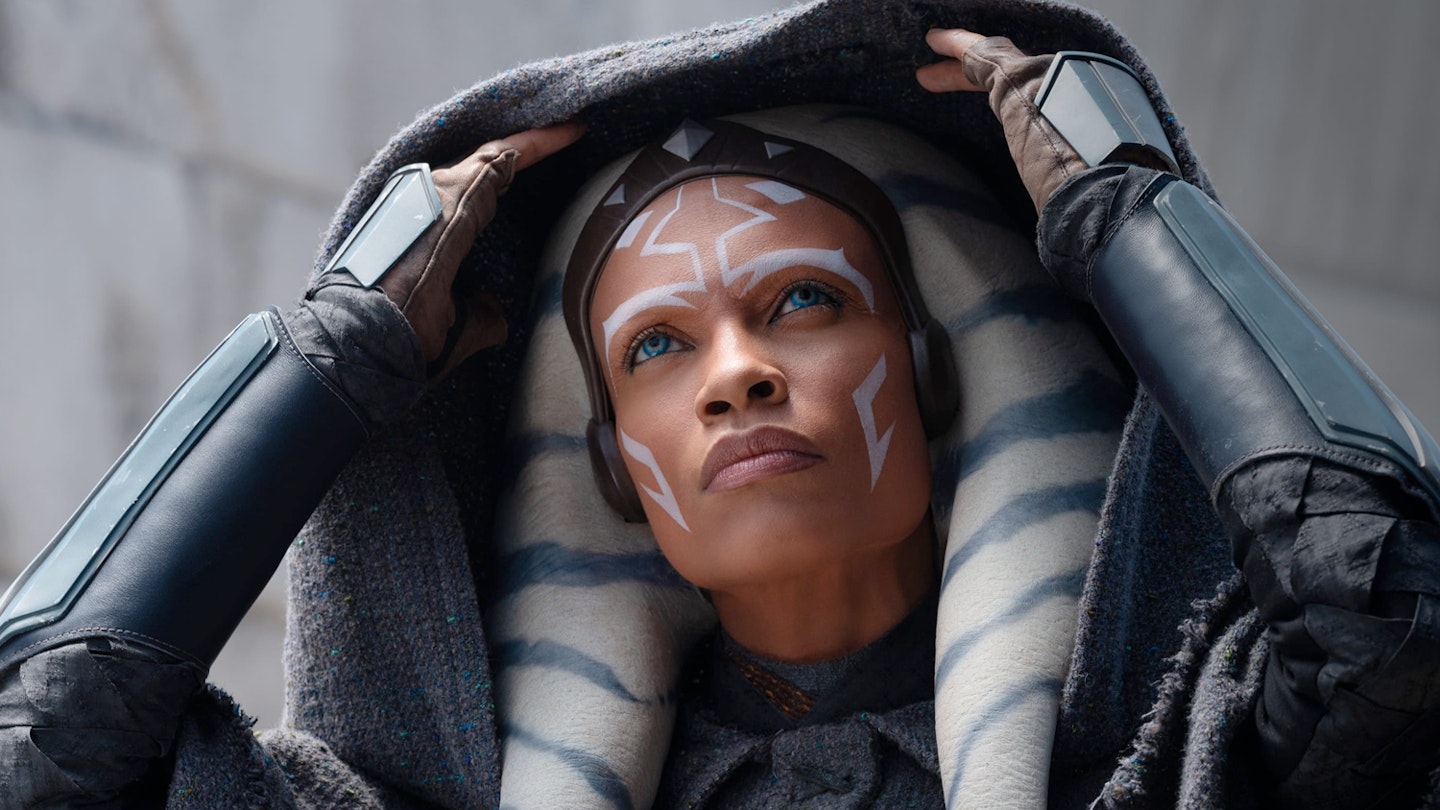 Reports have it that Ahsoka takes place concurrently with The Mandalorian Season 3 – and while the show is yet to begin, we have an idea of where Ahsoka's journey continues after palling around with Luke and Grogu in Boba Fett. Namely, she's investigating rumours of Grand Admiral Thrawn's (Lars Mikkelsen) return, which dovetails with the ongoing search for where Ezra Bridger (Eman Esfandi) ended up after his daring 'zap-myself-and-Thrawn-across-the-galaxy-somewhere' sacrifice at the end of Rebels. Speaking of which, much of the Ghost crew are back too: notably, Sabine Wren (Natasha Liu Bordizzo) still living on Lothal and now sporting Ezra's green lightsaber; Twi'lek pilot Hera Syndulla (Mary Elizabeth Winstead) and her son Jacen; and grumbling droid Chopper. Plus, there's even more trouble in store courtesy of lightsaber-wielding baddies Baylan Skoll (the late Ray Stevenson) and Shin Hati (Ivanna Sakhno), plus Diana Lee Inosanto's Morgan Elsbeth returning from Mando Season 2. Sounds like Ahsoka will need those dual 'sabers more than ever.
Skeleton Crew
? ABY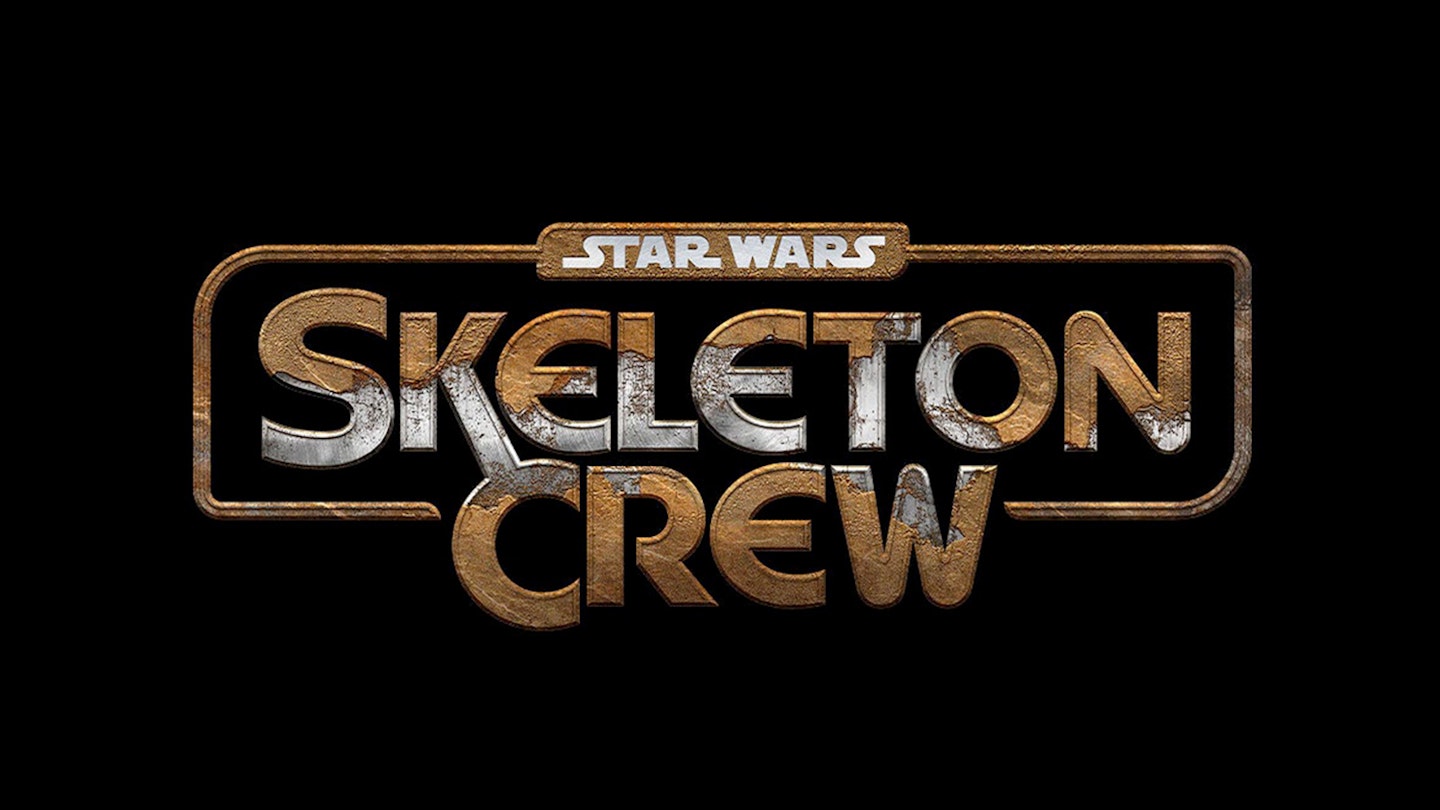 After Ahsoka, the next story in the Mando-verse will be Skeleton Crew – the series overseen by Jon Watts and Christopher Ford, concerning a group of adventurous kids who get more than they bargained for when they leave their peaceful planet for the vastness of space. While the directors and cast members (including Jude Law as a mysterious new Jedi, and Marti Matulis as pirate Vane, as seen in Mando Season 3) have been confirmed, little is known about the show so far. That includes exactly when it takes place, though you'd imagine it arrives after the existing adventures of Mando, Grogu and Ahsoka. We'll find out when the series finally lands, most likely in early 2024.
Dave Filoni's Untitled Movie
? ABY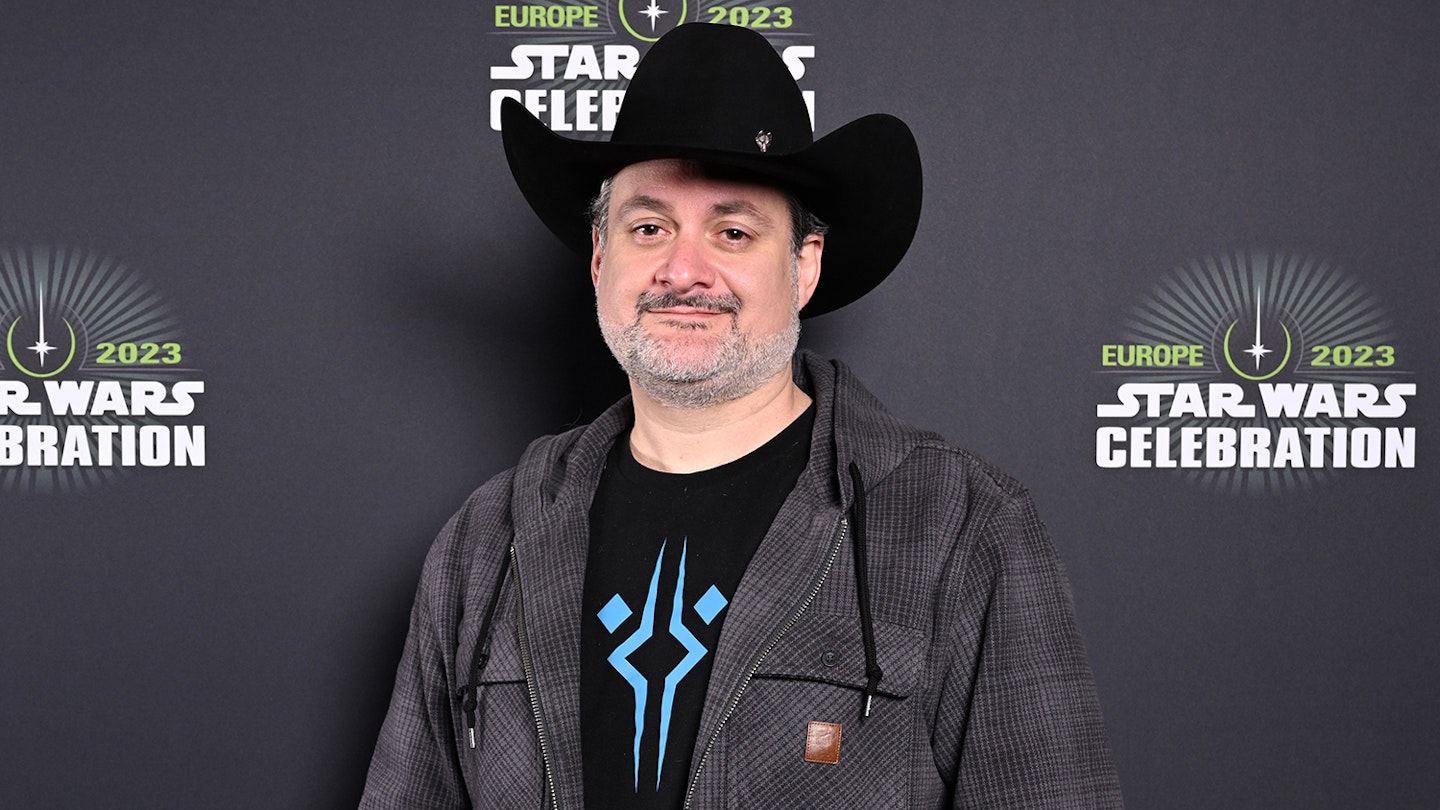 Another relative unknown, for now, is the Dave Filoni-directed movie announced at Star Wars Celebration 2023. But this, too, will be taking place in the Mando-verse, expected to tie in characters like Din Djarin, Grogu, Ahsoka, and Grand Admiral Thrawn. It is yet to be confirmed if more seasons of Mando, Ahsoka, and Skeleton Crew will arrive prior to Filoni's movie, and so it's impossible to say exactly which year his film will be set in – but expect it to be an important part of the story of the New Republic era, prior to the events that kick off the Sequel Trilogy in 34 ABY.
Star Wars Resistance
34-35 ABY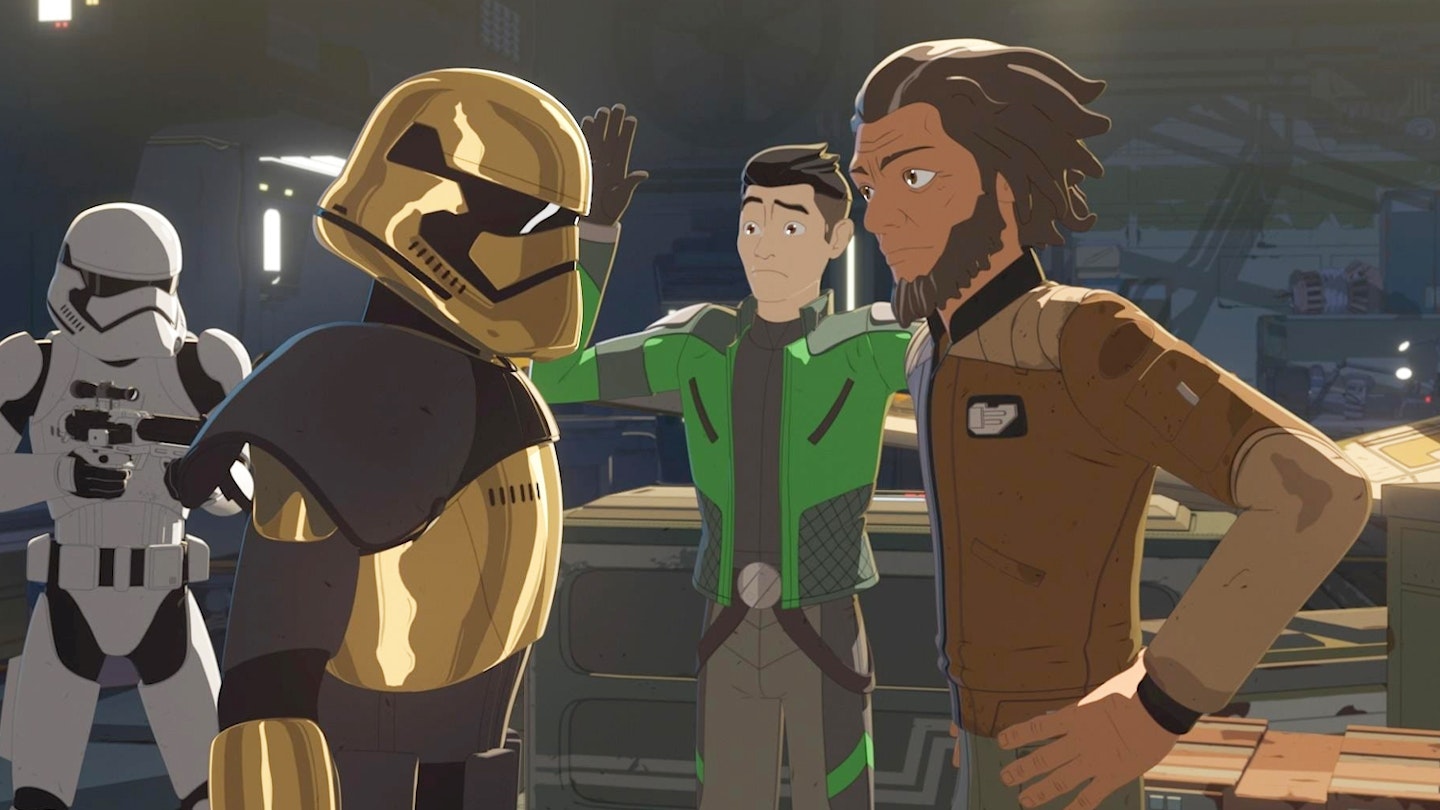 The sequel era technically begins here. Animated series Resistance starts six months before The Force Awakens, with plucky pilot Kazuda Xiono (Christopher Sean) tasked by Poe Dameron (Oscar Isaac) to spy on the inhabitants of the Colossus, a sea-bound refuelling platform on watery planet Castilon. Working with mechanics Jarek Yeager (Scott Lawrence), Tam Ryvora (Suzie McGrath), chatty green alien Neeku (Josh Brener), and droid Bucket, Kaz watches for signs of the First Order – which, over the course of Season 1, encroaches more and more on the station with visits from Captain Phasma (Gwendoline Christie) and the gold-plated Commander Pyre (Liam McIntyre). Near the season's end it syncs up with Force Awakens, showing us General Hux's speech on Starkiller Base as the new war truly begins. In Season 2, set during and after The Last Jedi, the Colossus (revealed to be more a ship than a station) searches for a new home while evading First Order attacks – including from Tam, sucked in by propaganda to become a TIE Fighter pilot. Tam eventually defects, the Colossus destroys Pyre's Star Destroyer, and the show concludes prior to the events of The Rise Of Skywalker.
Episode VII – The Force Awakens
34 ABY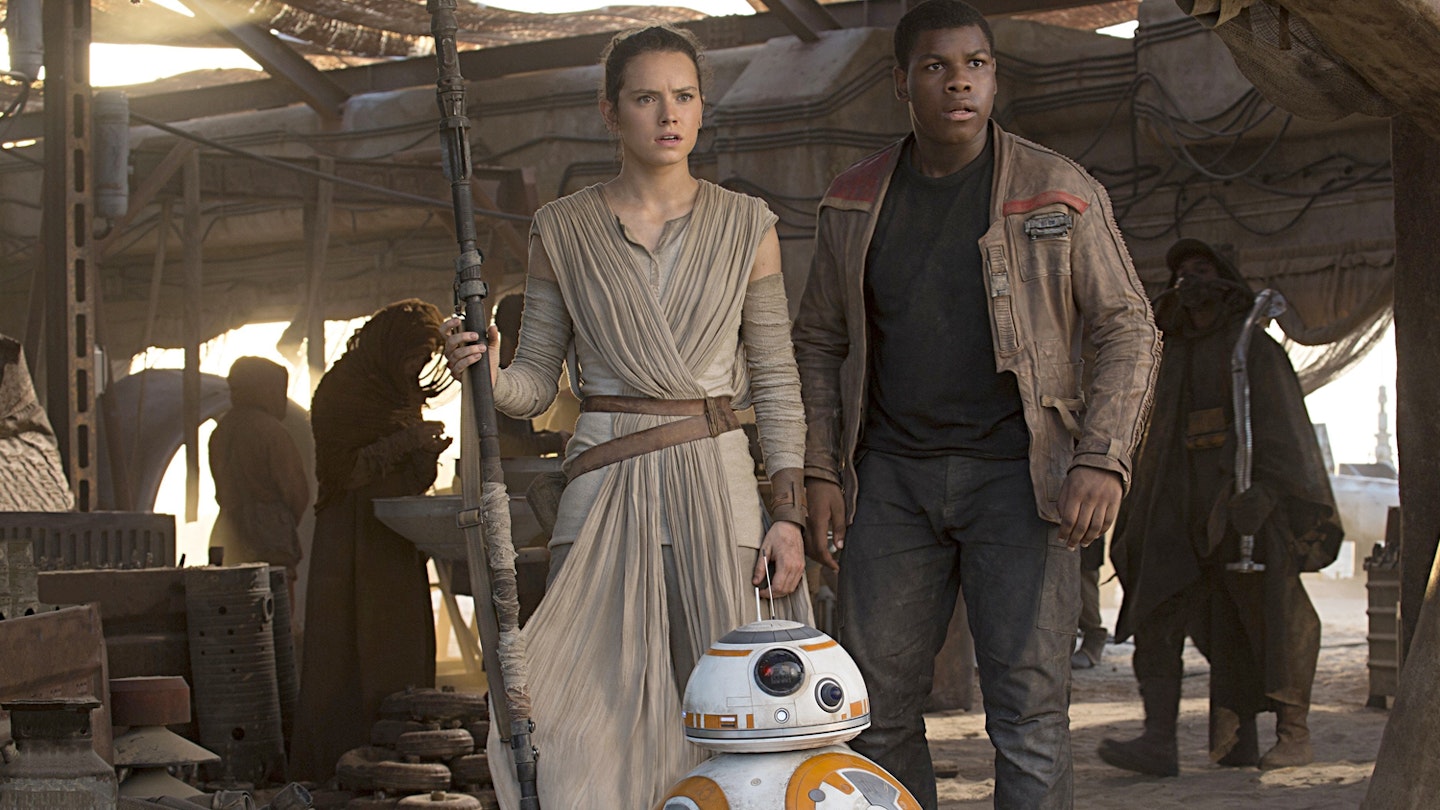 Three decades after the end of Return Of The Jedi, the next era unfolds. As the First Order begins taking over the New Republic, scavenger Rey (Daisy Ridley) crosses paths with droid BB-8, who holds information as to the location of the long-lost Luke Skywalker (a returning Mark Hamill) planted on him by Resistance pilot Poe Dameron (Isaac). Rey and BB-8 then encounter defected stormtrooper Finn, formerly FN-2187 (John Boyega), and together escape desert planet Jakku in the Millennium Falcon. From there, Rey meets Han Solo (Ford) and Chewbacca, discovers she's Force-sensitive, and is accosted by the villainous Kylo Ren (Adam Driver) – revealed as the son of Han and General Leia Organa (Fisher), turned to the Dark Side by Supreme Leader Snoke (Andy Serkis). After the First Order destroys New Republic capital Hosnian Prime with its super-sized Death Star dupe Starkiller Base, Finn, Chewie and Han save Rey; Kylo Ren kills Han Solo in cold blood; Poe Dameron blows up Starkiller Base; and Rey heads to Ahch-To to find Luke, where she hands his old lightsaber out towards him…
Episode VIII – The Last Jedi
34 ABY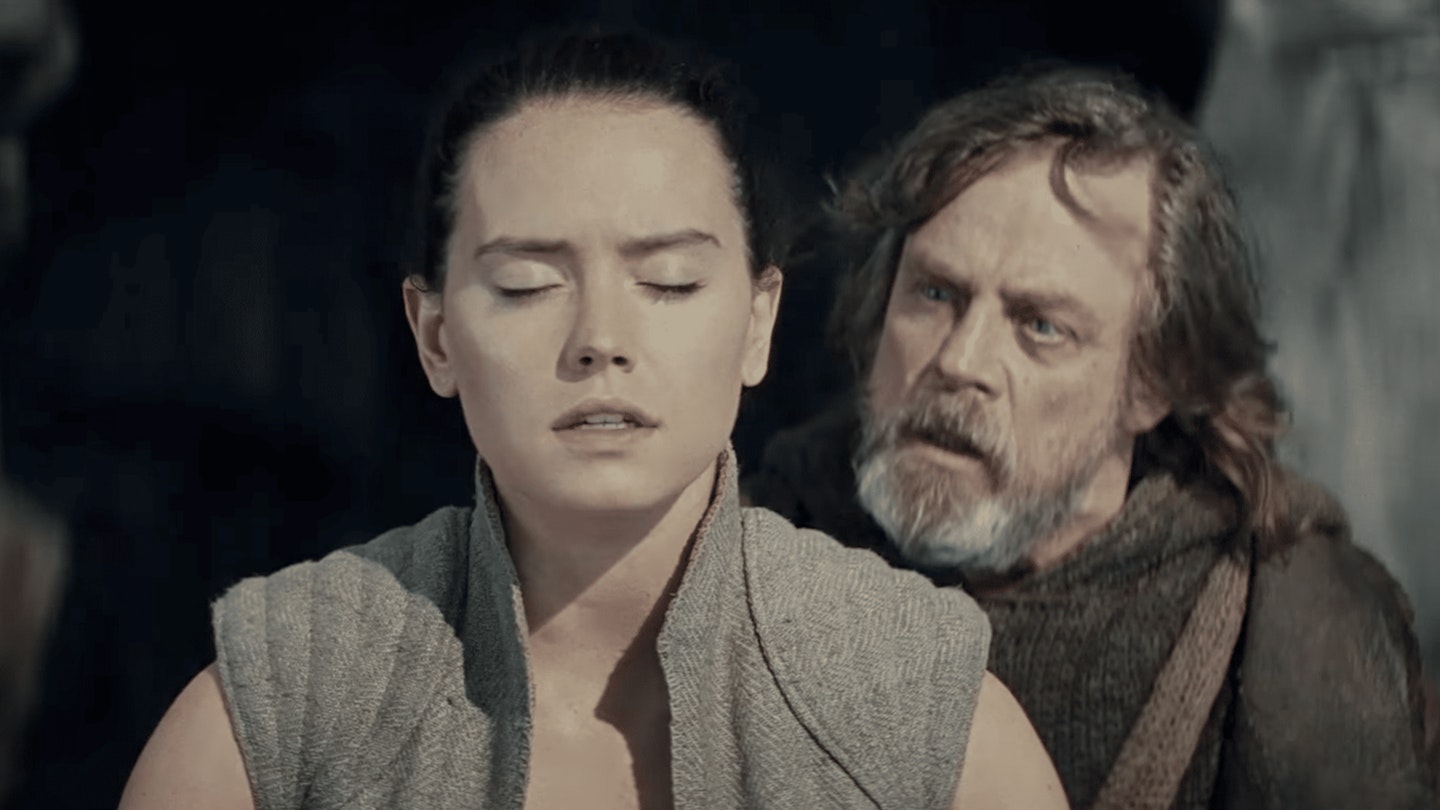 …and he promptly chucks it over his shoulder. The Last Jedi picks up exactly where The Force Awakens left off – with Rey trying to coax a reluctant Luke out of exile, and the First Order retaliating against the Resistance by, well, blowing up their entire base. As the dregs of the Resistance stay barely one step ahead of the advancing First Order – while rapidly losing fuel – Poe Dameron proposes a mutinous side-mission: dispatching Finn and Rose (Kelly Marie Tran) to Canto Bight to hire a hacker who can stop the First Order tracking our heroes through hyperspace. Their reckless plan fails, as does Rey's attempt to redeem Kylo Ren, who she's now inadvertently communing with via the Force. Together, the duo take down Snoke and his Praetorian Guard – but Ren steps up as the new Supreme Leader, and Rey (who is told her long-lost parents were nobodies) is left to escape to Crait, where a handful of Resistance survivors await their doom. Thankfully, Luke – after some nudging from Yoda's Force Ghost – turns up on Crait for a showdown with Kylo Ren. Or, the image of Luke projected through the Force does – distracting the First Order long enough for the Resistance to escape. The effort kills Luke, who becomes one with the Force amid an Ahch-To sunset – and his brave stand becomes an inspiring new legend that spreads across the galaxy.
Episode IX – The Rise Of Skywalker
35 ABY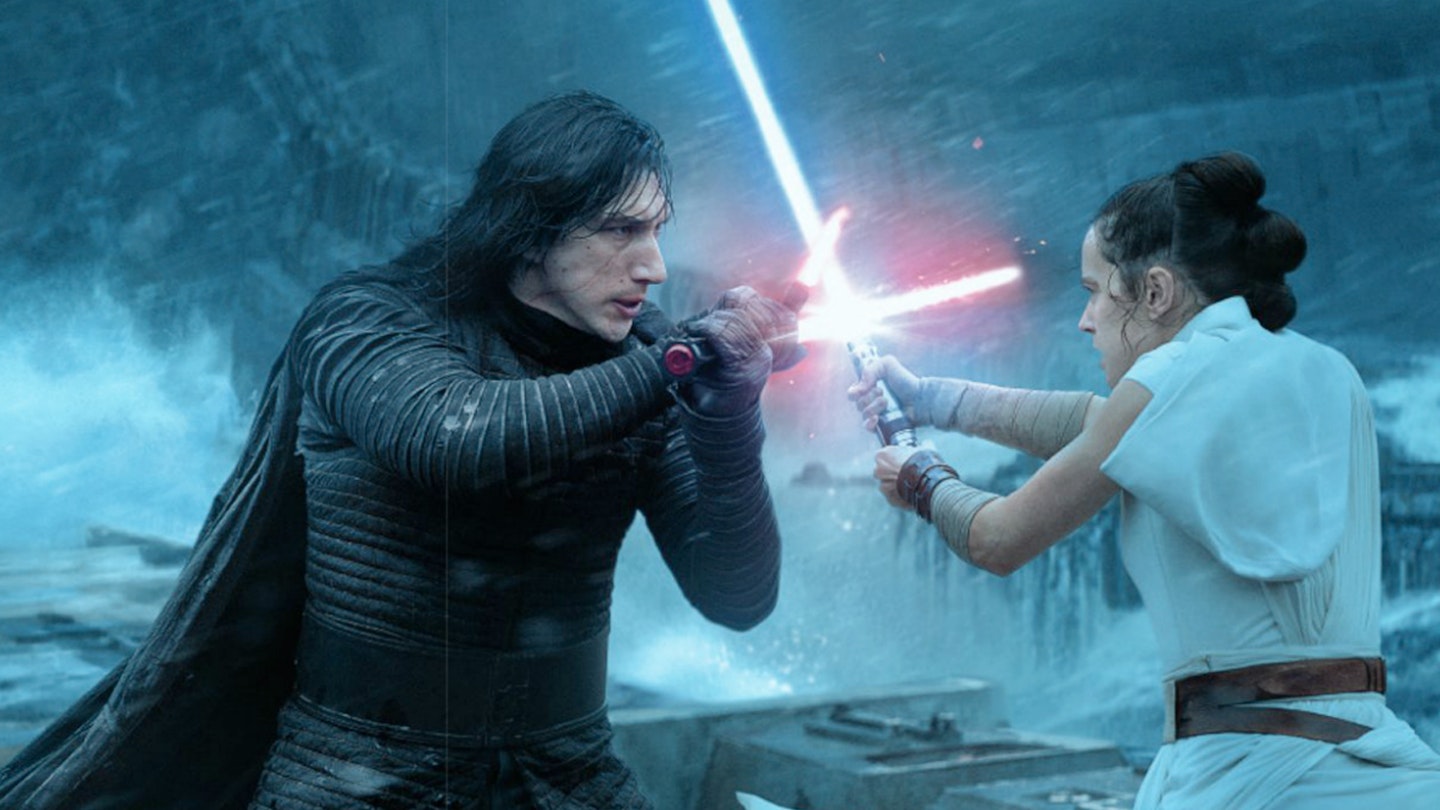 One year after The Last Jedi, the Resistance has rebuilt its ranks. Good job, since the First Order has too – its forces bolstered by Sith cultists on the hidden planet of Exegol, where a resurrected Palpatine clone prepares the Final Order. As Rey, Finn, Poe, C-3PO and Chewie venture off to find a Sith Wayfinder that will show them the path to Exegol, Rey and Kylo Ren's Force connection grows stronger – turns out, they're a Force Dyad, their powers linked since Kylo Ren is Vader's grandson, and Rey is – gasp! – Palpatine's granddaughter (or, the daughter of a failed, benevolent Palpatine clone). On the Death Star 2.0 wreckage, Rey kills Kylo Ren, who's already being drawn back to the light by Leia, reaching out to him through the Force in her dying moments. Rey revives Ren using the Force, and he returns as Ben Solo. Together, they fight Palpatine on Exegol, while the Resistance – including Lando Calrissian – battles the Final Order's massive army with the help of people across the galaxy inspired by Luke's stand on Crait. Rey communes with the entire lineage of the Jedi and destroys Palpatine – and shares a quick kiss with Ben Solo, who promptly dies. Not because of the kiss (we don't think). Rey buries Luke and Leia's sabers on Tatooine, before naming herself Rey Skywalker. Peace is restored. Again! Yub nu- wait, wrong trilogy.
New Jedi Order
50 ABY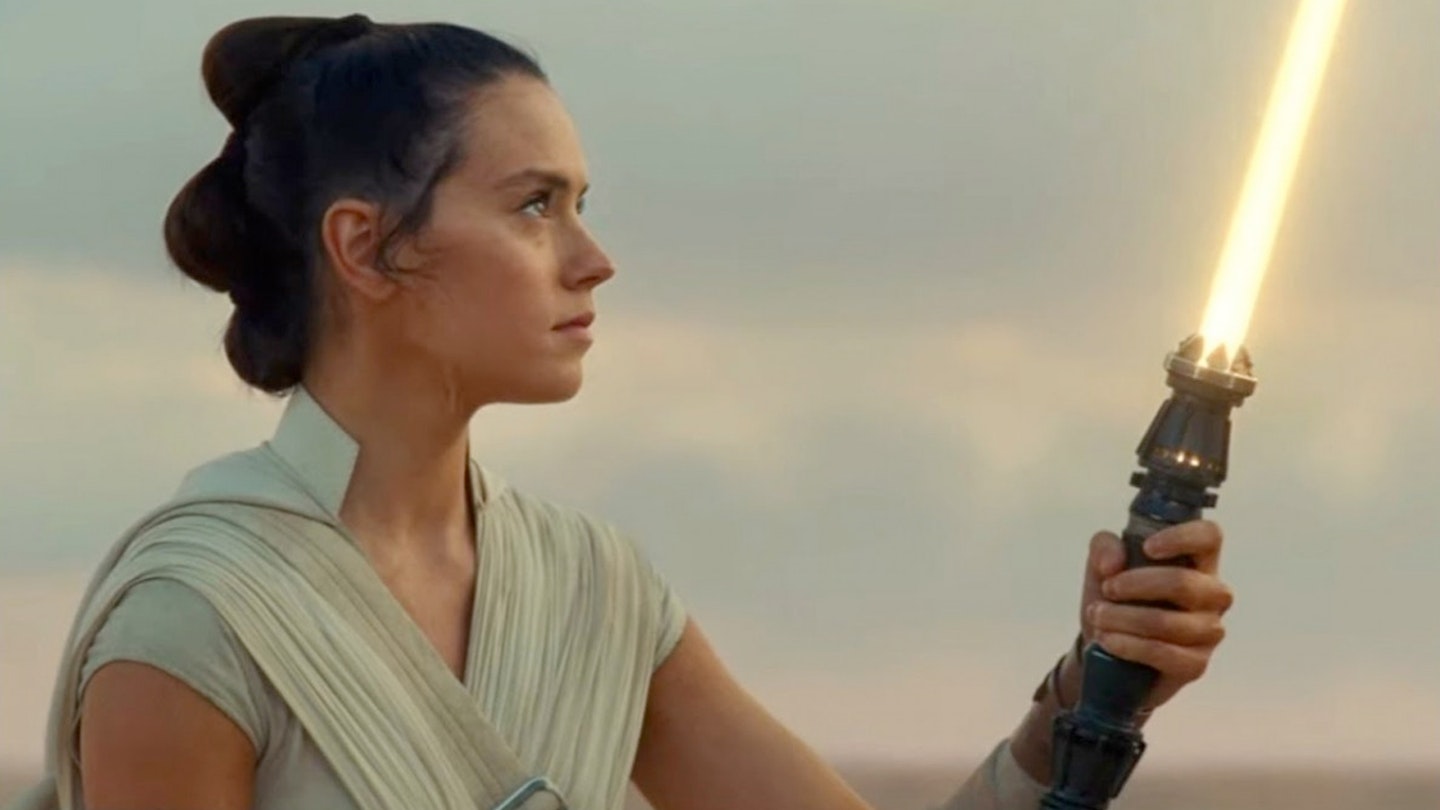 As it stands, The Rise Of Skywalker is the furthest-forward point of the Star Wars timeline – but not for long. The next era will be the 'New Jedi Order', with none other than Jedi Master Rey building up a whole new generation of Force users, 15 years after the end of the Skywalker Saga. Other details are scarce for now, but a film exploring this very idea is set to be directed by Sharmeen Obaid-Chinoy, from a script by Steven Knight. To be continued….
———
Odds and Ends
Star Wars: Tales Of The Jedi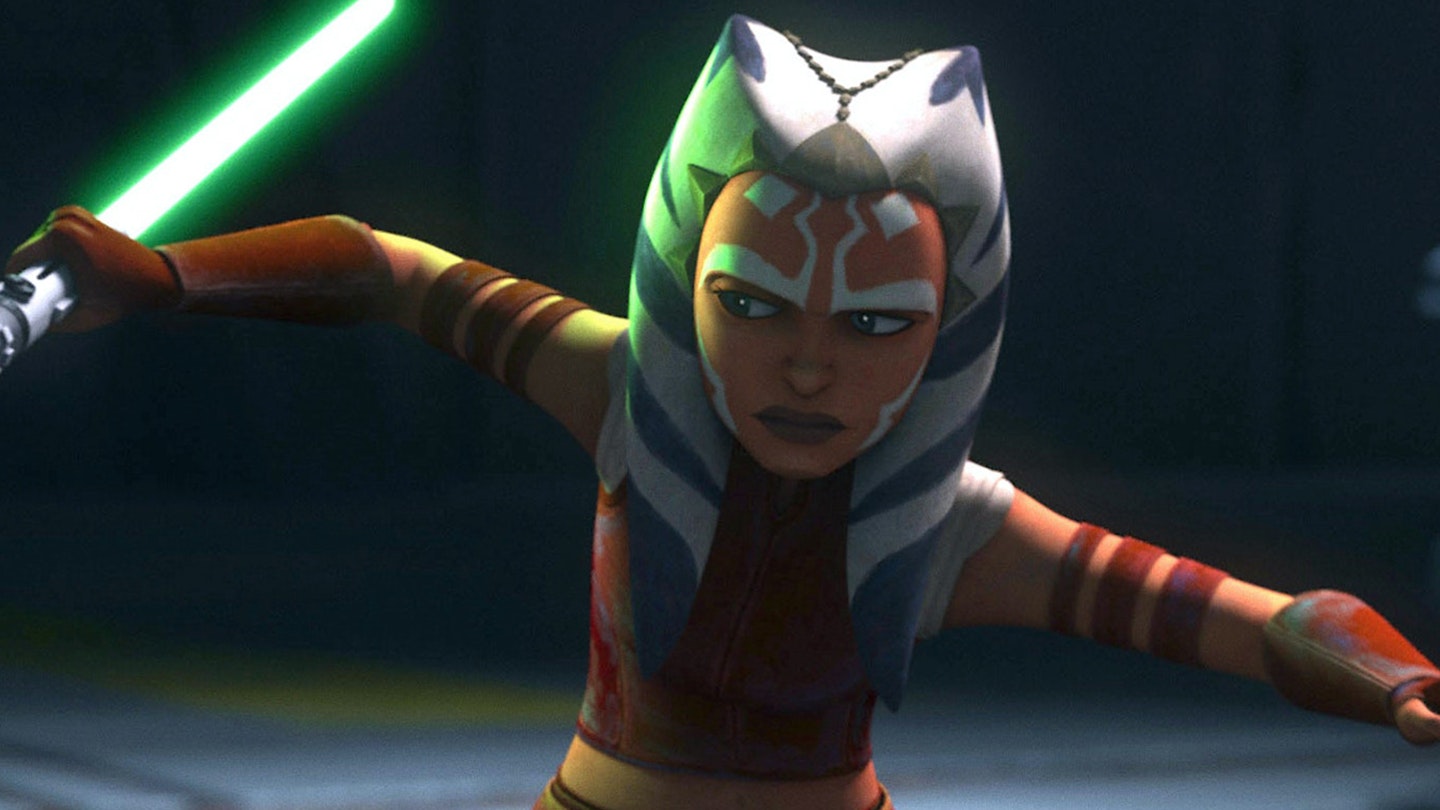 This series of animated shorts is canon – but it doesn't slot neatly in the timeline. That's because the episodes of Tales Of The Jedi zip about chronologically, offering glimpses at specific snippets of time along the way. Season 1 has six episodes, three concerning Ahsoka Tano and three concerning the exploits of a younger Count Dooku. The Ahsoka strand begins with her at one year old (taking place roughly a handful of years before The Phantom Menace), then picks up with her being trained by Anakin during the Clone Wars, and closes with her evading Inquisitors post-Revenge Of The Sith. The Dooku thread begins with the Count as a Jedi Master, training a young Qui-Gon Jinn, over 25 years before the prequel trilogy begins, and ends with his secret conversion to the Dark Side under the influence of Darth Sidious – in the same year as The Phantom Menace. A second season of Tales Of The Jedi has been confirmed.
Star Wars Visions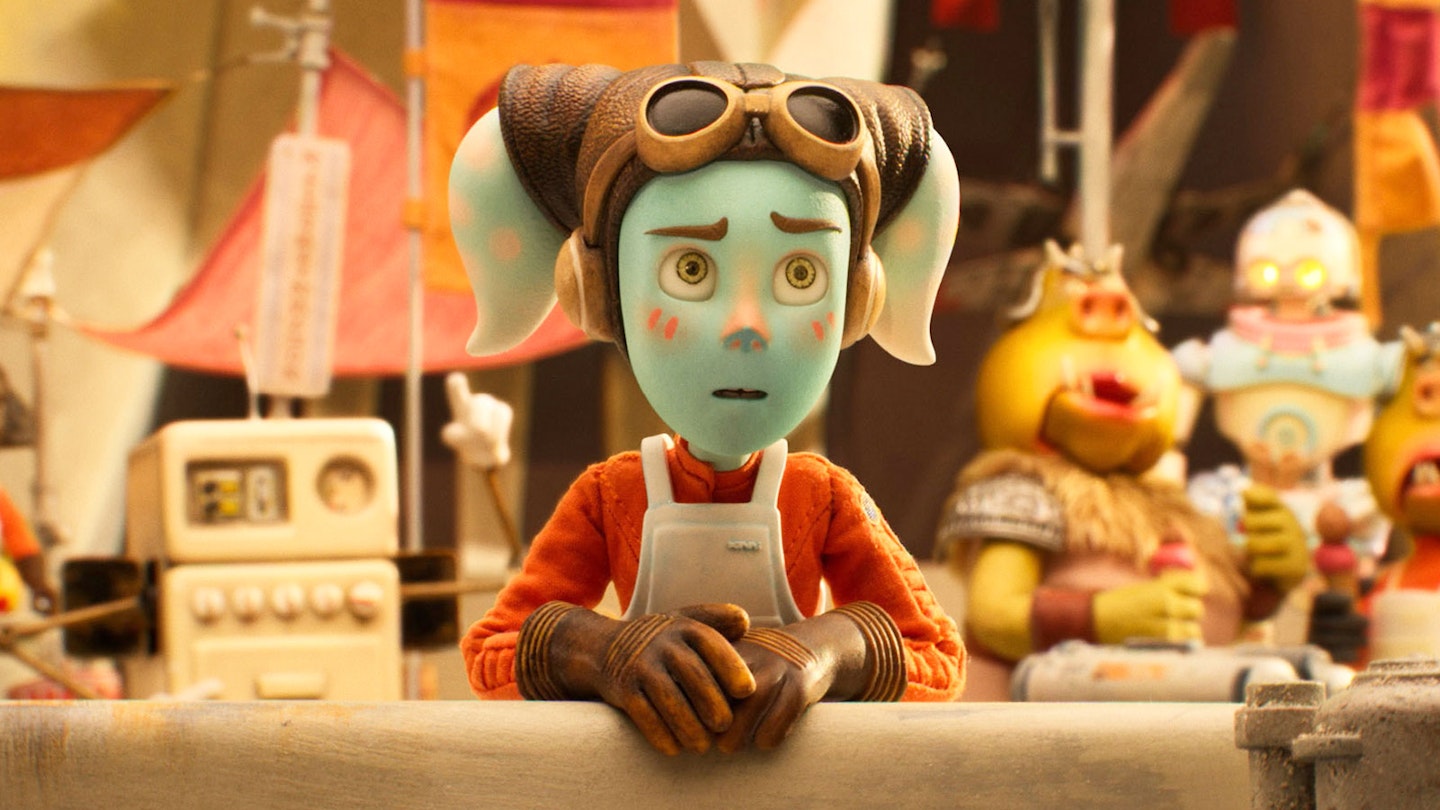 Undoubtedly, Visions is one of the coolest explorations of the Star Wars galaxy – allowing international animation studios to play with the iconography of cinema's greatest space opera. In Volume 1, its focus was entirely on Japanese anime studios. For Volume 2, that expanded to contributions from around the globe – including a UK entry, Aardman's 'I Am Your Mother'. Crucially, though, they're not canon – part of the 'anything goes' interpretations that make Visions shorts so distinctive and boundlessly creative. Well worth watching, then, but impossible to place on a timeline.
Star Wars: Clone Wars
Before The Clone Wars, there was 2003's Clone Wars – from cult cartoonist Genndy Tartakovsky. Told in a distinctive 2D animation style across 25 episodes, it offered the first interpretation of what exactly went down after Attack Of The Clones, with Obi-Wan, Yoda, Mace Windu, Count Dooku, Padmé Amidala, Palpatine, General Grievous, Kit Fisto, Qui-Gon Jinn, Ki-Adi-Mundi and more caught up in the conflict. It's no longer considered canon, though – and crucially doesn't feature Ahsoka Tano, one of the most important figures of the canonical Clone Wars material. It did, however, influence the stylised look of the 2008 The Clone Wars movie and series, and introduced elements that crossed over – like the villainous Asajj Ventress.
Star Wars Holiday Special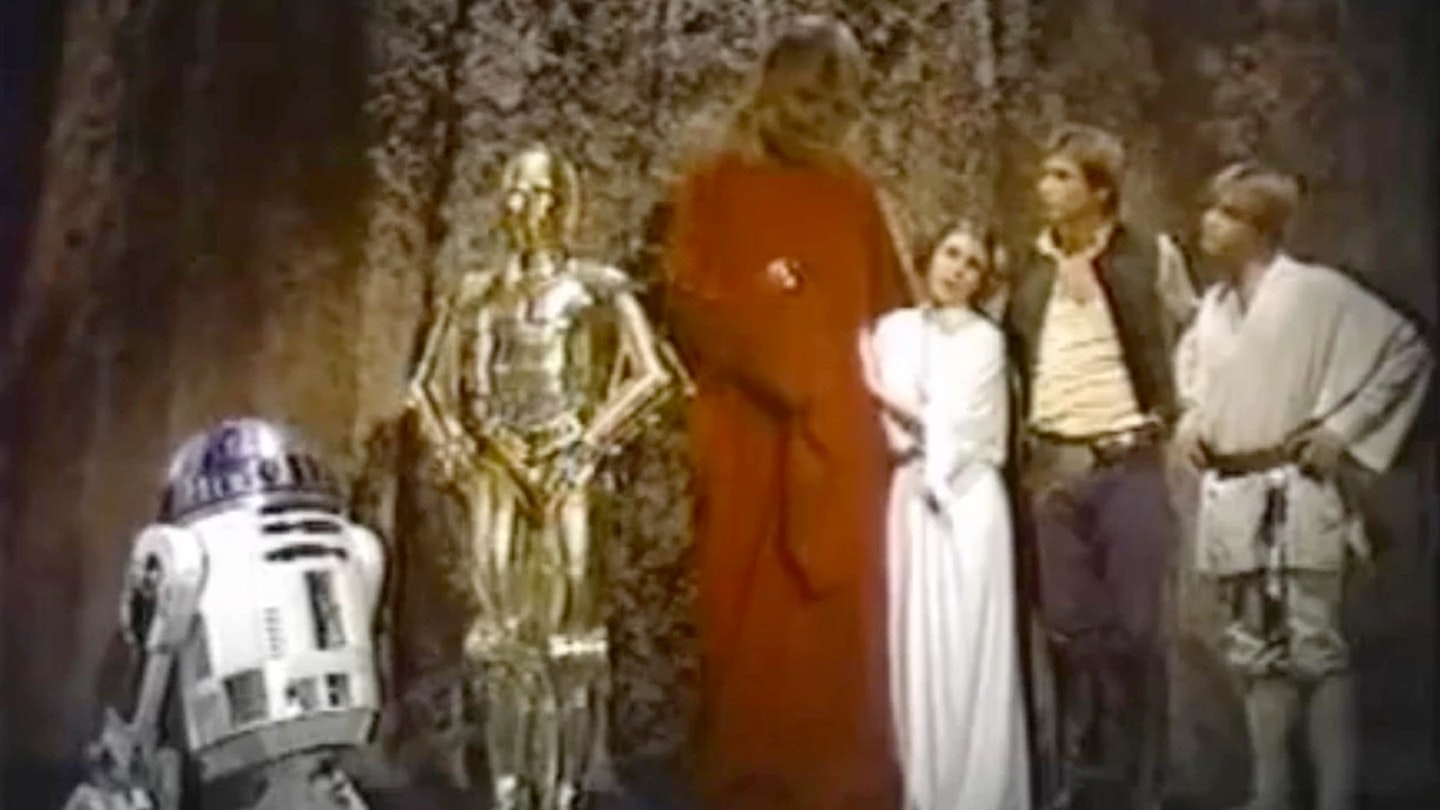 The original Holiday Special is legendarily terrible – disowned by basically everyone involved following its 1978 debut on America's CBS network. It isn't considered canon, and while there's a central narrative around Chewbacca returning to Kashyyyk to celebrate 'Life Day', it's also a variety show featuring a (favourably remembered) Boba Fett cartoon segment, musical numbers, and comedy skits. To this day, it's not available to view on any official channels, though the animated Boba Fett sequence is on Disney+. Let's never speak of Chewbacca's son Lumpy ever again.
LEGO Star Wars Holiday Special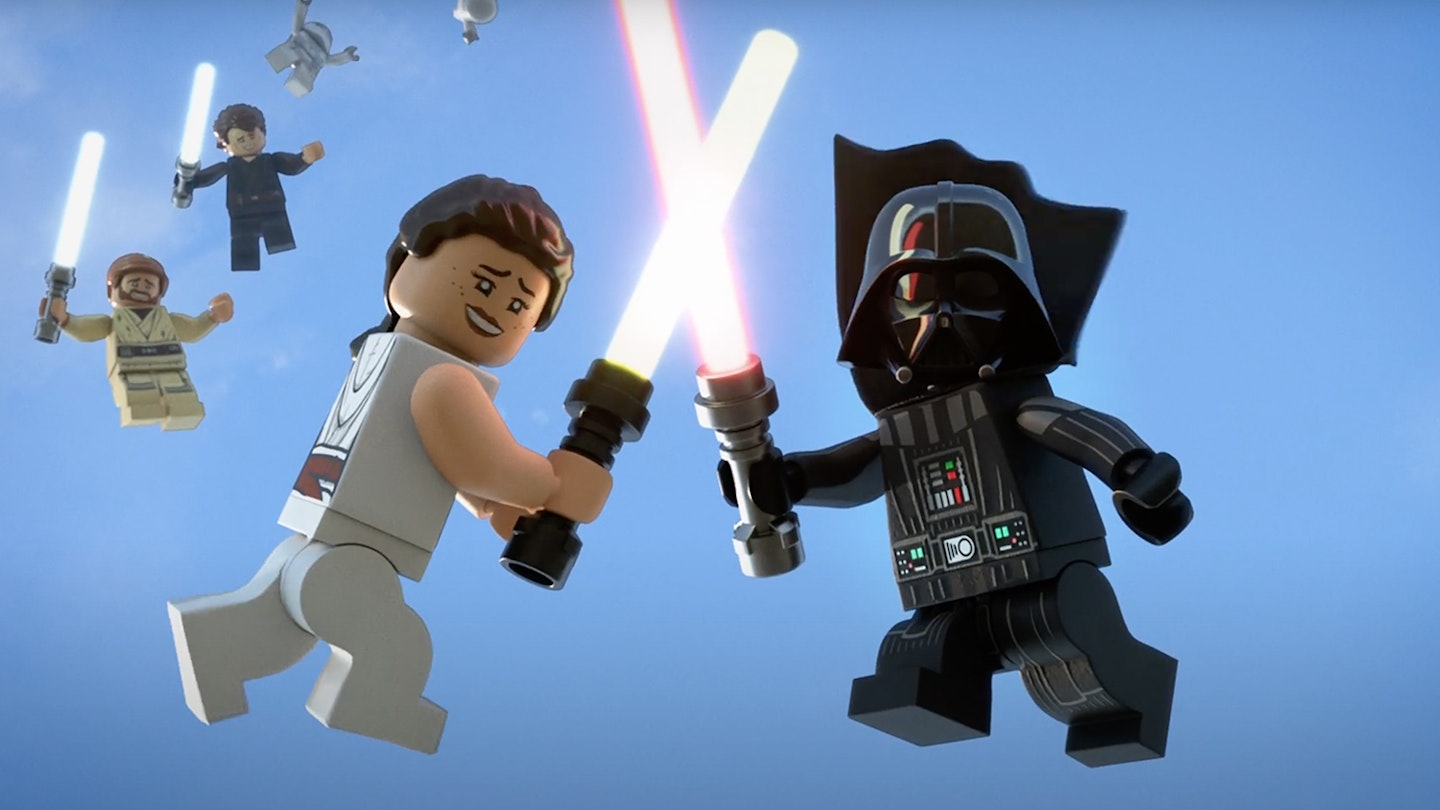 LEGO's Holiday Special is a vast improvement on the '78 one – a tongue-in-cheek time-hopping animated adventure once again focused around Life Day. It's not considered canon, so doesn't fit in the timeline – but nominally, it's set after The Rise Of Skywalker and sees our heroes investigate a Jedi temple that sends them hurtling through the Skywalker Saga timeline, jumbling up characters, locations, and plot points from all three trilogies in fun and surprising ways. It's worth enjoying while chowing down on some festive Tip-yip – but while it does feature some intriguing narrative elements like Rey training up Finn as a Jedi (after Rise bungled the reveal that, yes, he is Force-sensitive too), don't expect it to necessarily inform what comes in the New Jedi Order era.
Caravan Of Courage: An Ewok Adventure / Ewoks: The Battle For Endor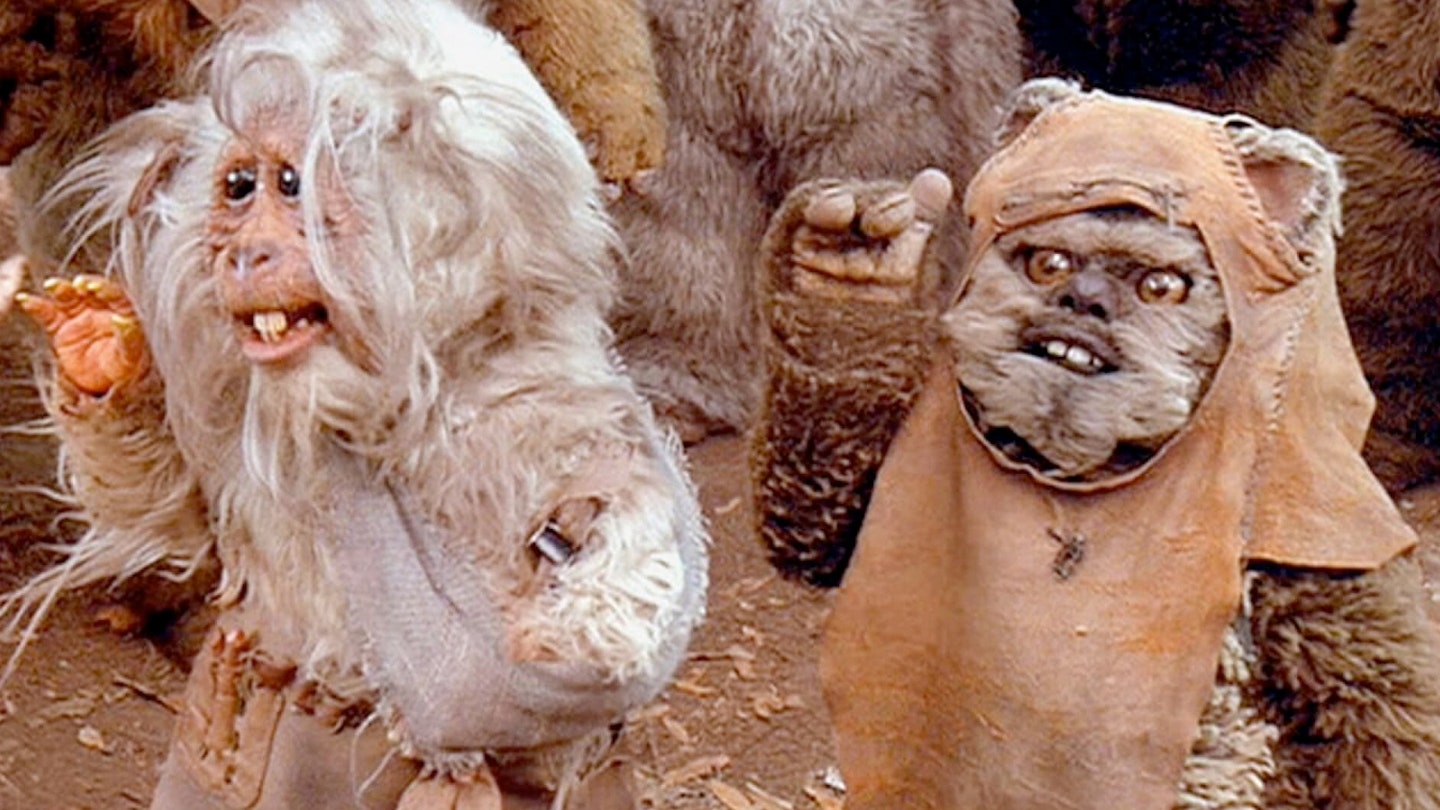 While the stories for the two made-for-TV Ewok movies were devised by George Lucas himself, these too are generally not considered canon anymore – not necessarily because any canonical stories now directly contradict them, but because… well, they're largely thought to be a bit rubbish. Both take place around 3 BBY, a year before the events of Return Of The Jedi (the 'Battle For Endor' of the second film's title is not that Battle 'Of' Endor), and concern a handful of humans who crash-land on the fluffy Ewoks' forest moon and pal about with Wicket and co. The Battle For Endor takes place around six months after Caravan Of Courage – and human protagonist Cindel departs Endor at the end of the second film, so as not to interrupt the events that close out the original trilogy.