Episodes viewed: 7 of 7
Streaming on: Disney+
Compared to other Brit Marling/Zal Batmanglij projects, A Murder At The End Of The World is an unexpectedly straightforward story. This pair usually deal in huge concepts, like time-travelling cults (The Sound Of My Voice) or interdimensional angels and psychic octopuses (The OA). While this latest show dabbles in man-versus-technology existentialism, it is at heart a good old-fashioned murder-mystery — like a Hercule Poirot adventure, if Poirot were a pink-haired computer whizz.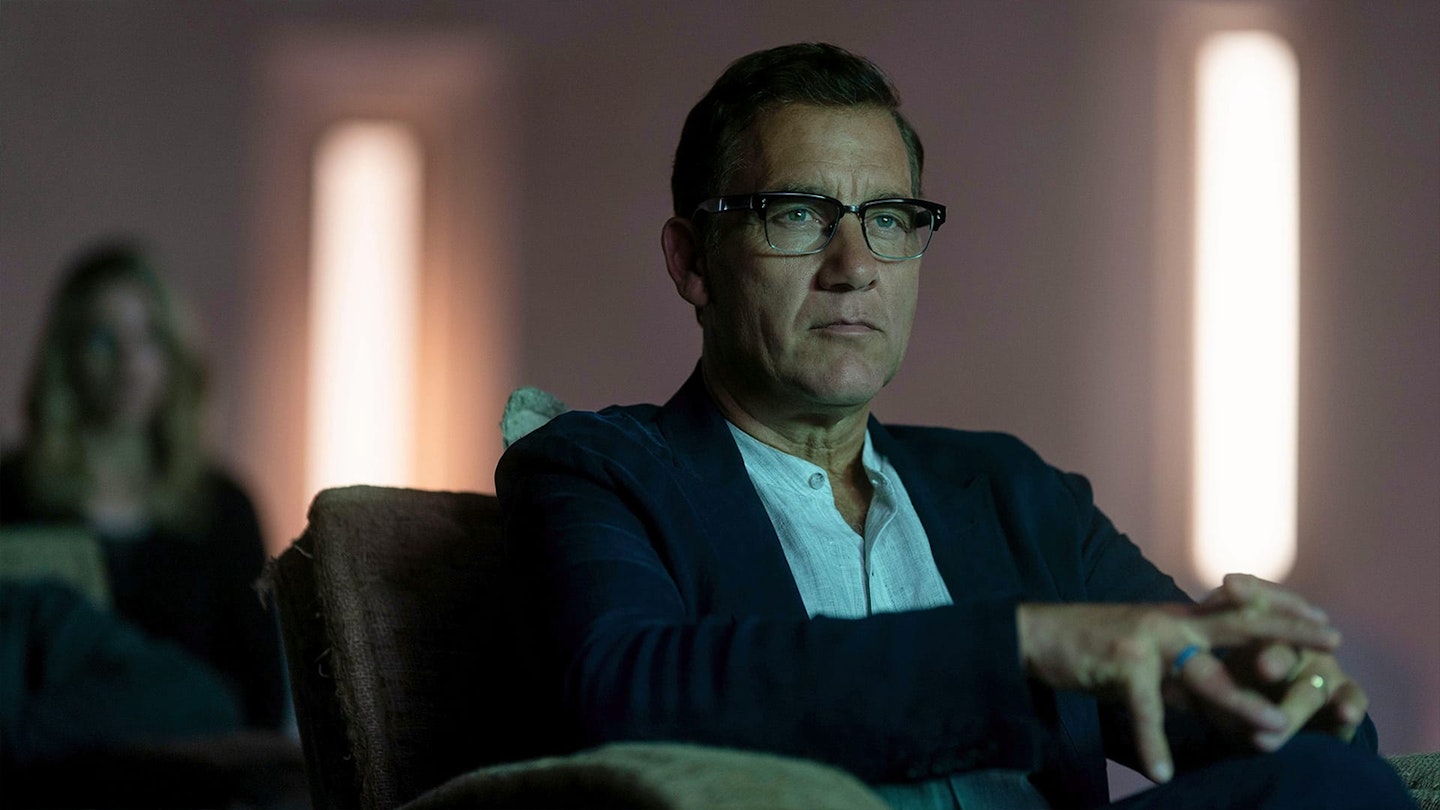 Darby Hart (Emma Corrin) is an amateur detective and reclusive hacker who pursues the cases of forgotten unidentified murdered women. She's written a highly successful book about it. For reasons she doesn't understand, Darby is invited to an Icelandic retreat organised by 'King of Tech' Andy Ronson (Clive Owen), who wants to gather the world's greatest minds to discuss technology's role in preserving a human future. Darby goes because Ronson's wife, Lee (Marling), is her hero, a hacker whose life was blown up by doxxers. On the first night of the retreat, one of the attendees dies mysteriously; Ronson insists they overdosed, but Darby sets out to solve what she's certain is a murder.
As a glossy, thickly atmospheric, terrifically acted bit of pulp fiction, it becomes lots of fun.
As a mystery, it initially proceeds quite slowly, carefully eking out its secrets about the various guests and Darby's own backstory. It teases that it might be taking us into some Big Idea sci-fi dystopia, but settles into quite well-trodden themes. Which is not to say the themes are uninvolving — just that in trying to wrestle with questions that are regularly in the headlines, it's unfortunately joining an existing conversation rather than starting a surprising new one.
It makes some curious choices in its characterisation. After going to all the effort of setting up this group of mysterious, genius eccentrics, it largely abandons about half of them until the final scenes. Thankfully, at its heart is Darby, a compelling central character played with charismatic intensity by Corrin. The mystery of Darby working out who she is, and why she is that way, is the really fascinating story here.
Once it's clear, after about four episodes, that this isn't going to be anything mind-bending or requiring intricate decoding, as is often the Marling/Batmanglij way, it actually becomes easier to enjoy. Darby develops into a gung-ho detective, hacking anything with a USB socket, battling masked attackers and repeatedly thwarting attempts on her life. As a glossy, thickly atmospheric, terrifically acted bit of pulp fiction, it becomes lots of fun. That it isn't more? Well, hardly the end of the world.