From eco exposés and flooring festival films to too-strange-not-to-be-true stories of trauma-stricken triplets, mega rich conmen, and global icons from the worlds of sport, music, and film, there's a real wealth of riveting documentaries to watch on Netflix UK right now. But whilst we all know the truth can sometimes be hard to swallow, when presented in doc-sized packages it can also be real hard to pick your non-fiction poison. But fear not, folks - your bountiful Empire is here to help make your viewing decisions a heck of a lot easier. Whether you're after a juicy true-crime fix, an under the sea education, or the inside track on your favourite 80s action hero (we've got two of those!), we've drawn up an all-killer, no-filler list (in no particular order) of 25 of the best documentaries that the streamer has to offer.
And if you need an escape from reality after mainlining these, then why not take a look at our list of the best movies on Netflix UK? Or, for something in a box-set shaped package, perhaps give our list of the streamer's best TV shows a go?
Sly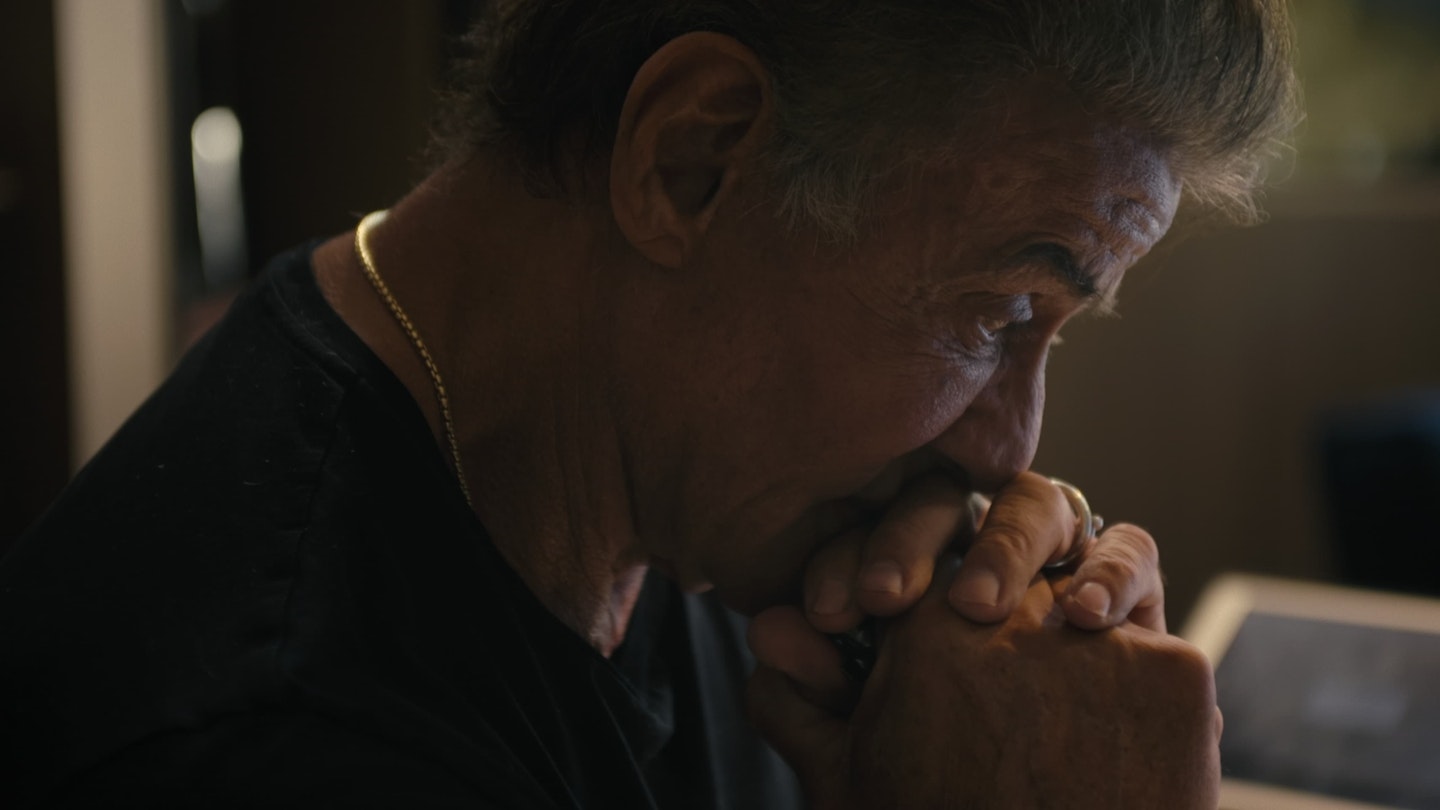 Never one to be outdone by his old rival Arnold Schwarzenegger, Sylvester Stallone doc Sly follows hot on the heels of Arnie as another warts-and-all portrait of an 80s action hero. Whilst this one's a tight 90 (almost) movie as opposed to Arnie's expansive limited series, prolific documentarian Thom Zimny takes cues from his work with the likes of Bruce Springsteen to find a propulsive storytelling rhythm as Sly guides us through his half-century spanning career. Beyond the film's array of impressive talking heads - Quentin Tarantino, Wesley Morris, Schwarzenegger too - it's Stallone himself who makes Sly essential viewing. Erudite, animated, and incredibly honest about his strengths and weaknesses as both a filmmaker and as a husband and father, the man behind Rocky and Rambo does a stellar job of showing viewers exactly where those cinematic titans' fighting spirit comes from.
Read the Empire review here.
Beckham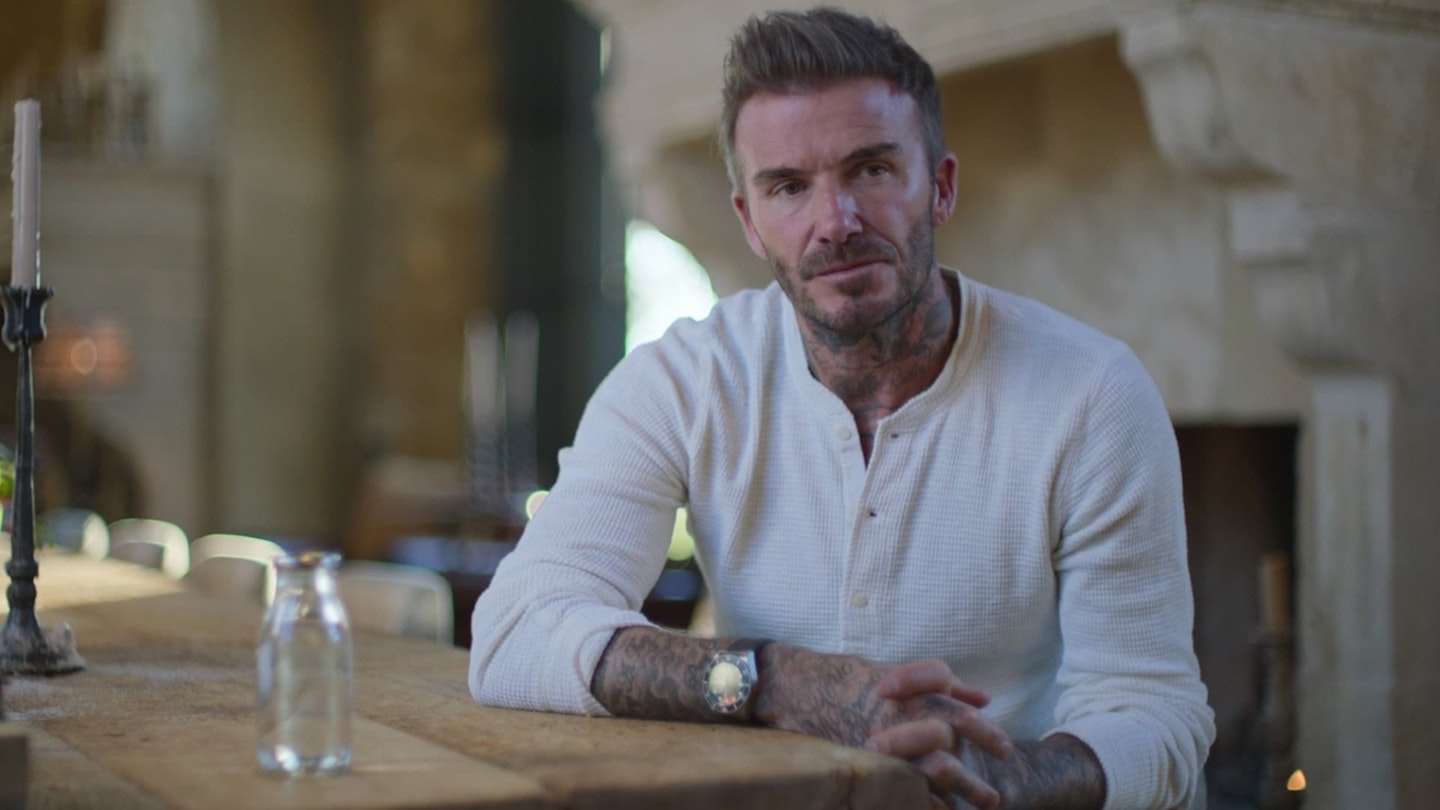 Directed by Fisher Stevens (yes, he of Succession fame), this four-part limited series gives one-time Galactico and all-time great football and cultural icon David Beckham the in-depth prestige doc treatment. Perhaps better titled Beckhams, given the way Stevens splits his focus so deftly between the Posh and the Becks of the world's biggest power couple, this eye-opening account of Golden Balls' on and off pitch rise to prominence has it all. That kick in '98, those unbelievable tekkers, candid interviews with the Beckhams and their nearest and dearest, and thought provoking reflections on the beautiful game, the price of fame, and the madness that compelled David and Victoria to plump for purple wedding outfits. Beckham may be a sports documentary, but you don't need to know the offside rule to appreciate the story Stevens tells here.
Trainwreck: Woodstock '99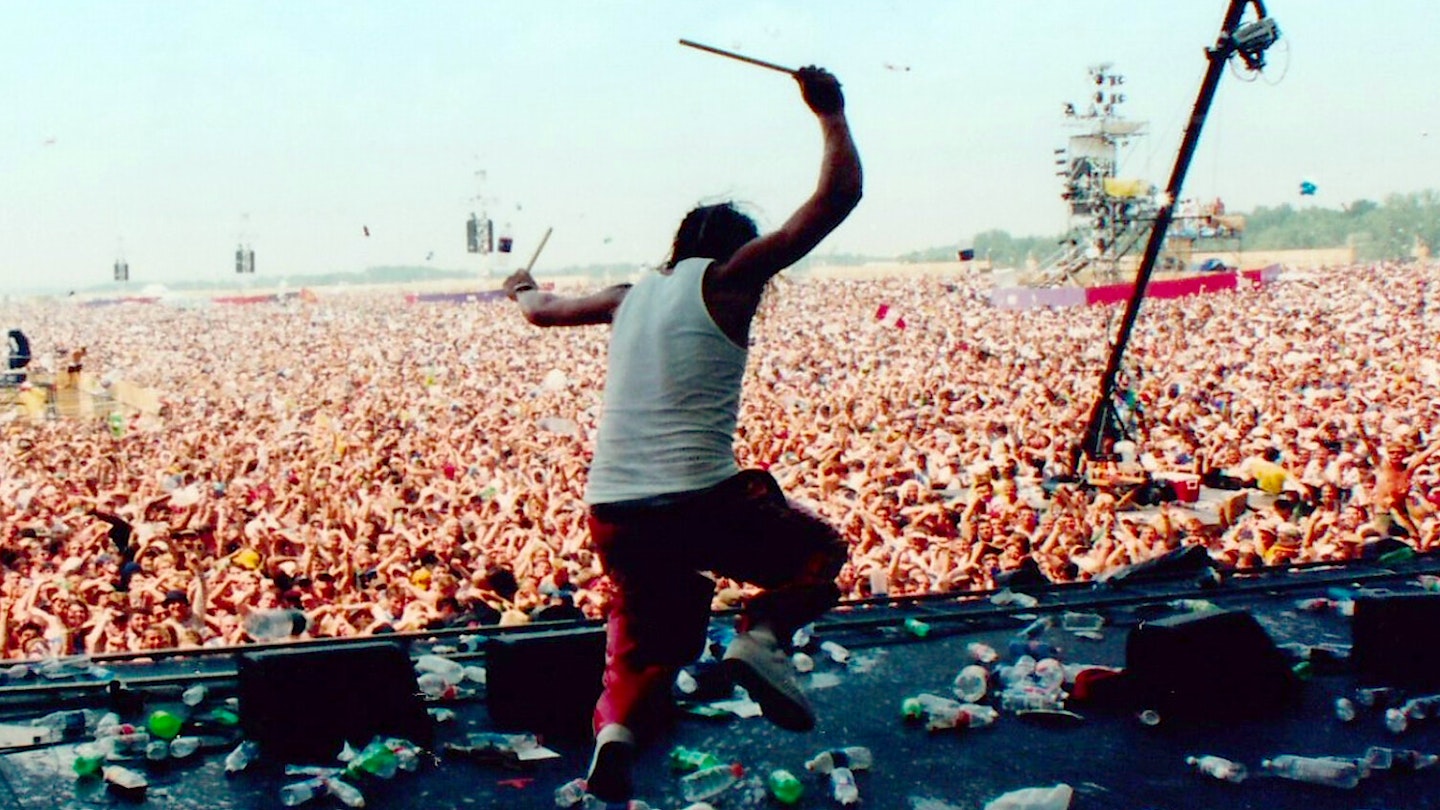 Forget putting out fires with gasoline, at the ill-fated and now infamous Woodstock '99, ringmasters John Scher and Michael Lang were putting out fires with bigger fires - and also Fire, by Jimi Hendrix. Capitalist greed, unmanageable crowds, rage-fuelled music, rampant substance abuse, and a total abdication of accountability, responsibility, or indeed basic human decency all conspired to ensure that the road to hell - AKA Griffiss Air Force Base, New York circa July 1999 - wasn't even paved with good intentions. In Jamie Clayton's eye-widening Trainwreck: Woodstock '99, Lord Of The Flies rivalling archival footage is interspersed with wince-worthy eye-witness testimony to try and piece together how an anticipated millennium defining celebration of peace and love devolved into a cesspit of anger, abuse, and arson. It makes the Fyre festival look like a trip to Center Parcs.
Three Identical Strangers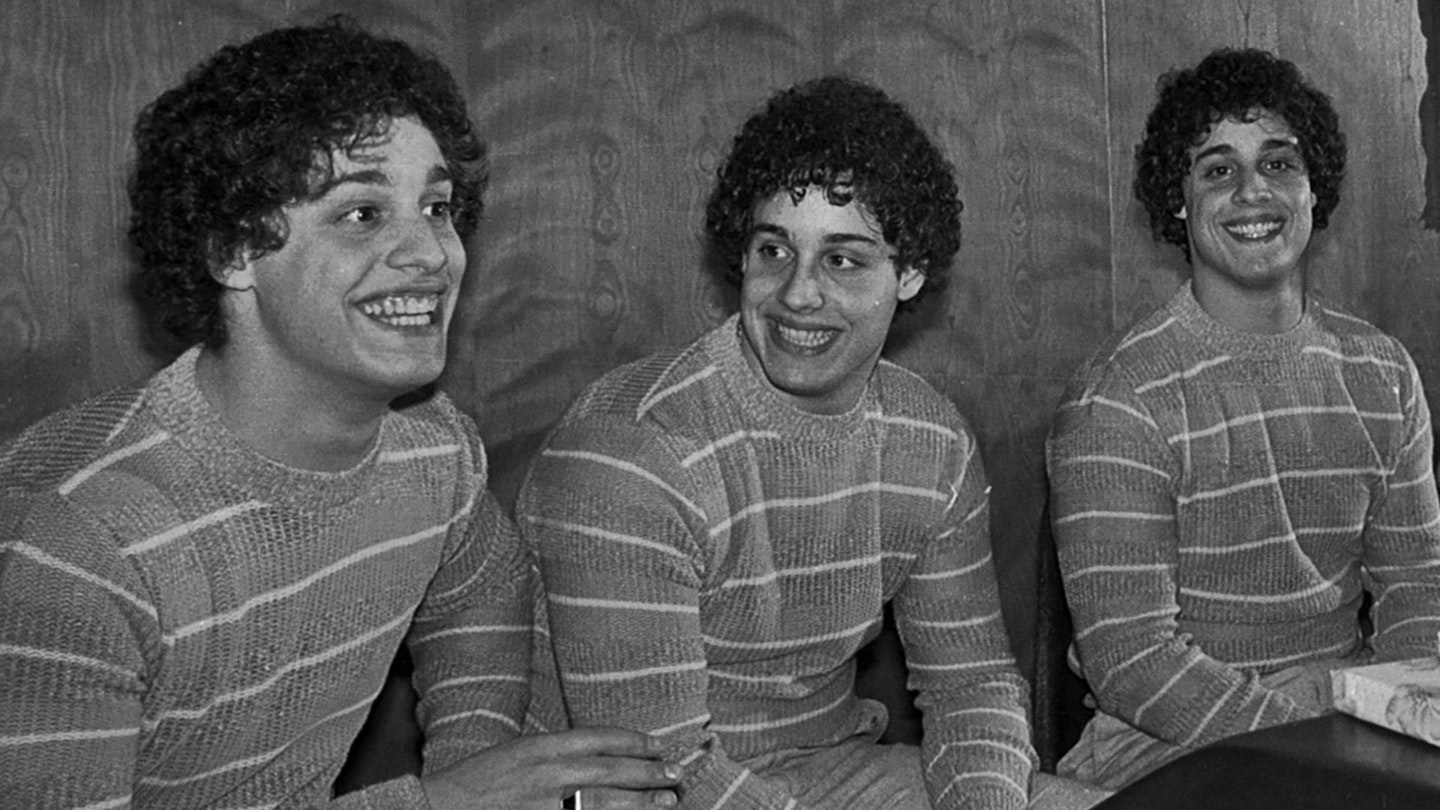 New York, 1980. Three young men - David Kellman, Eddy Galland and Bobby Shafran - become unlikely celebrities when an unwritable twist of fate leads them to discover that they are in fact triplets, inexplicably separated at birth and hitherto entirely unaware of one another's existence. That, in and of itself, is a heck of a hook for a documentary. But British filmmaker Tim Wardle's Three Identical Strangers dives deeper yet to question our very understanding of reality and identity as we learn why the brothers were kept apart at all. Occasionally sensational but ceaselessly captivating, Wardle's film - which dexterously handles its French pastry's worth of twists - simply has to be seen to be believed.
The Tinder Swindler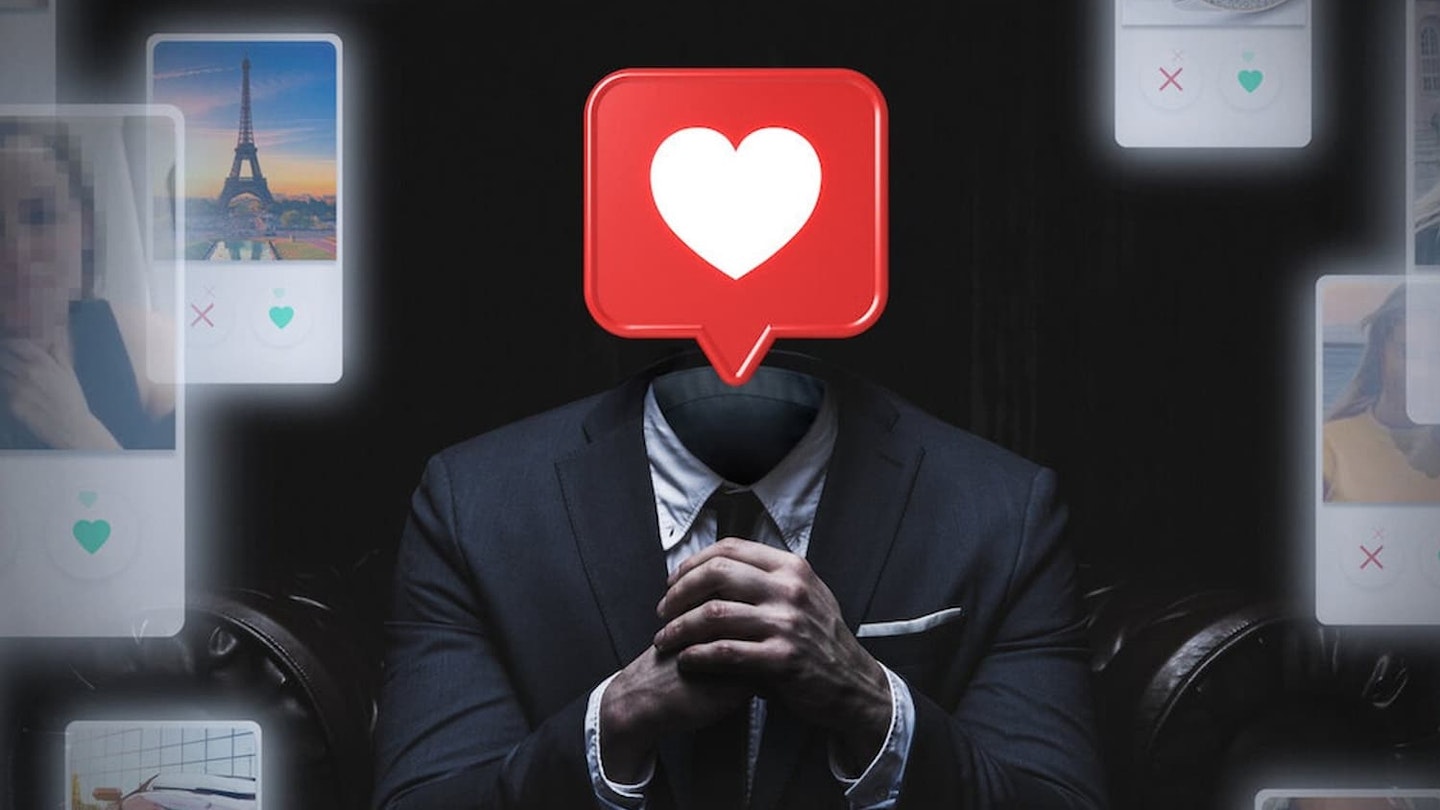 Well worth a figurative swipe right on your next Netflix search, Felicity Morris' The Tinder Swindler tells the absolutely astonishing story of Cecilie Fjellhøy, a young woman who meets the billionaire international playboy of her dreams on a dating app only to find that *gasp* all is not quite as it seems. But, what starts out as little more than a bougie episode of Catfish soon snowballs into something altogether darker (and admittedly more thrilling) as the victims of Israeli fraudster Shimon Hayut - including Fjellhøy - conspire to con a con, help the police, and reclaim their narrative. Expect your eyes to roll and widen in roughly equal measure at the sheer madness of the story being told here - eBay sales have never been so riveting!
Tell Me Who I Am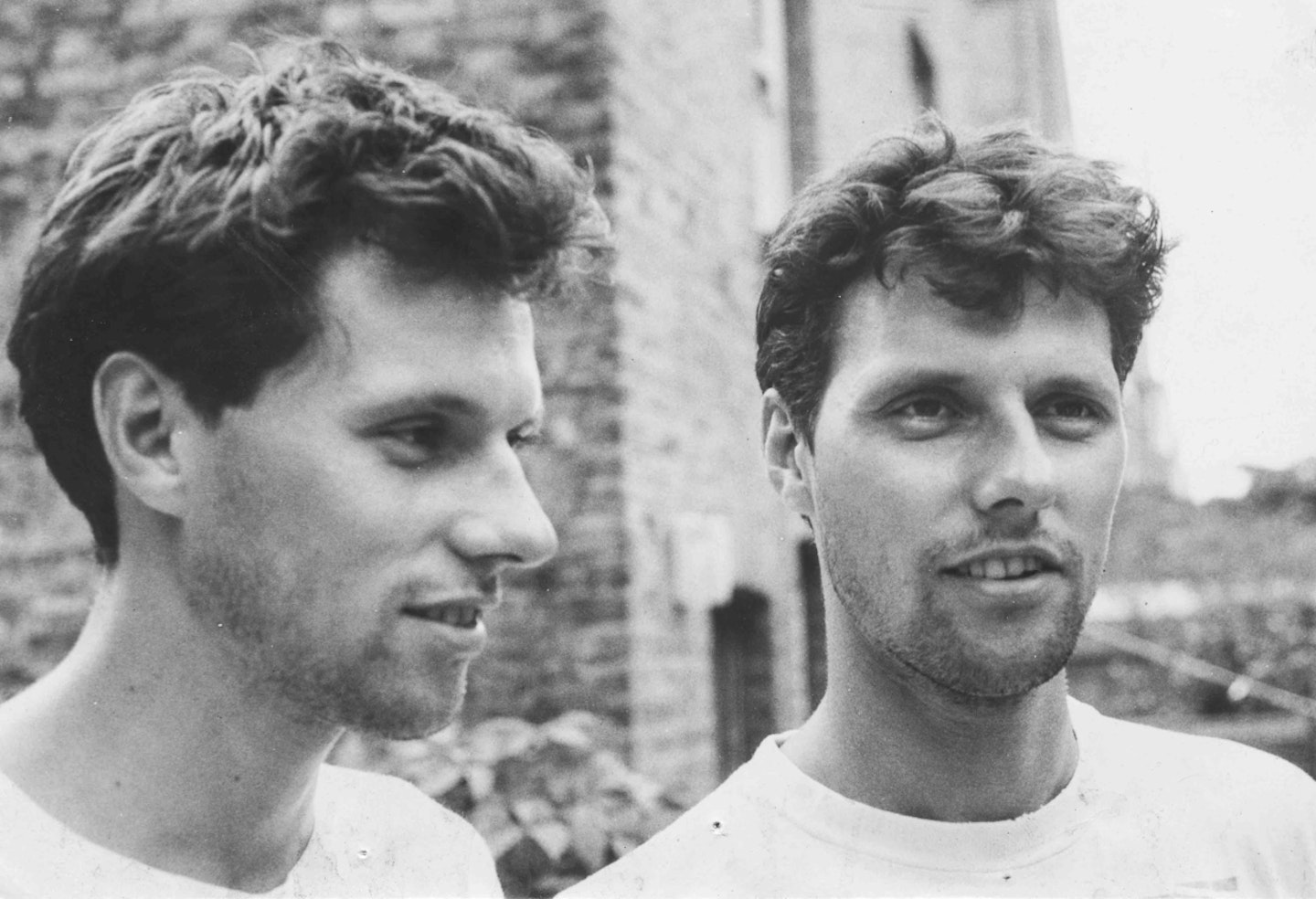 Ed Perkins' Tell Me Who I Am is not a documentary for the faint of heart. Honestly, even for those who generally can handle their weighty true life stories, we'd still advise treading carefully with this one. Centring on twin brothers Alex and Marcus Lewis, the former of whom lost his memory following a motorcycle accident at the age of 18, Perkins' film revolves around two similar but vitally different questions. Firstly, if you had the chance to erase the worst thing that ever happened to someone you love from their mind, would you? And secondly, arguably more importantly, should you? This is the decision we find the two brothers dealing with the repercussions of as we learn about their deeply troubled childhood. Dark as this one gets - and it does get incredibly dark - the love between these siblings after all they've endured is an incredible thing to behold.
Arnold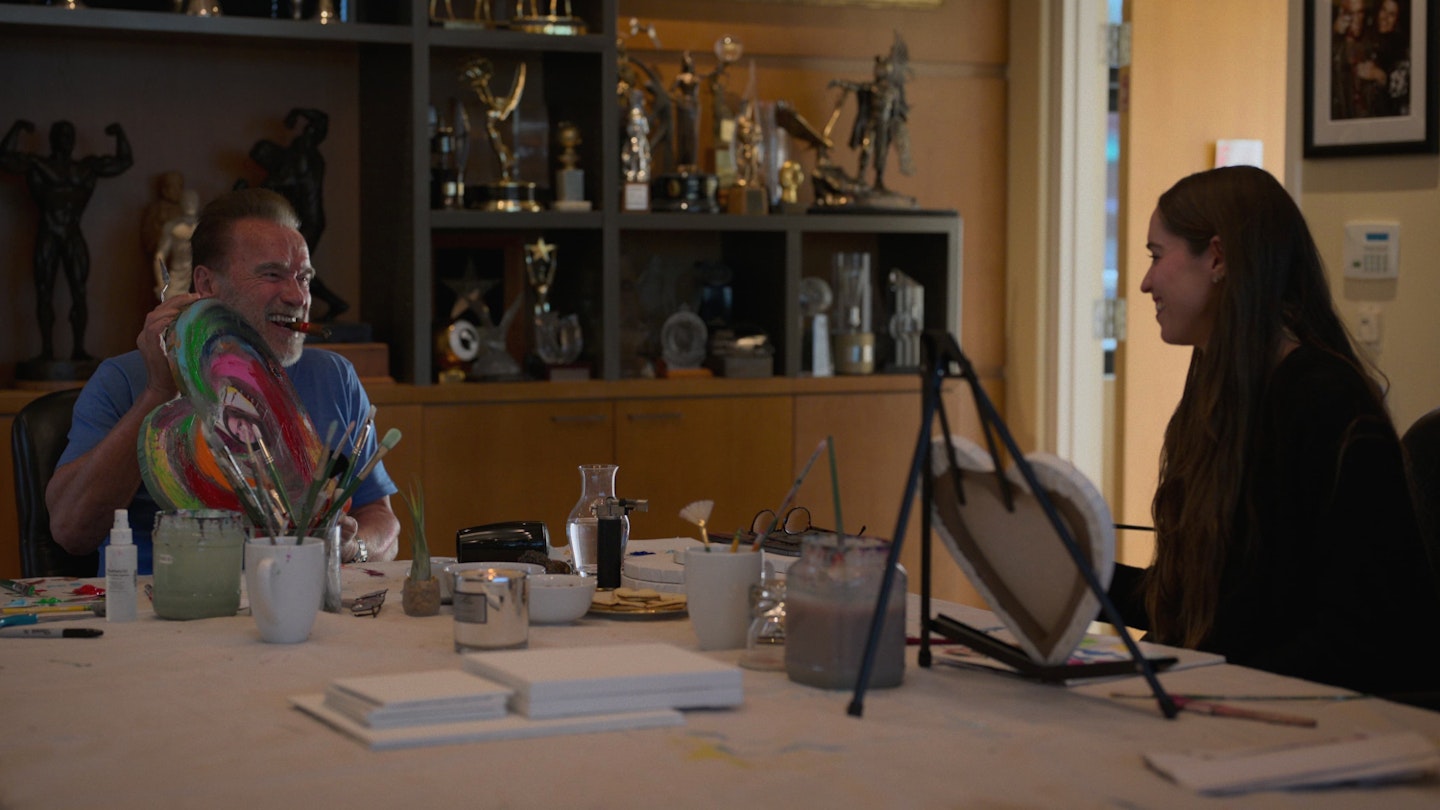 Athlete. Actor. American. These are the titles given to the three chapters of Lesley Chilcott's limited docu-series Arnold, an exhaustive deep-dive into the life and career of Arnold Schwarzenegger. Chilcott's tripartite approach neatly splits the doc's attention between the Terminator star's formative years as a bodybuilder growing up in Austria, his rise to movie stardom in films such as Predator and Total Recall, and his successful political career as California's most recent Republican Governor. However, what really makes this such a compelling watch, besides the extensive archival footage and impressive array of interviewees, is Arnie himself and his commitment to addressing his failures as readily as his victories, both personally and professionally. There's no hero worship here, just a fascinating account of the life of a fascinating man who knows how to kick some ice!
Lewis Capaldi: How I'm Feeling Now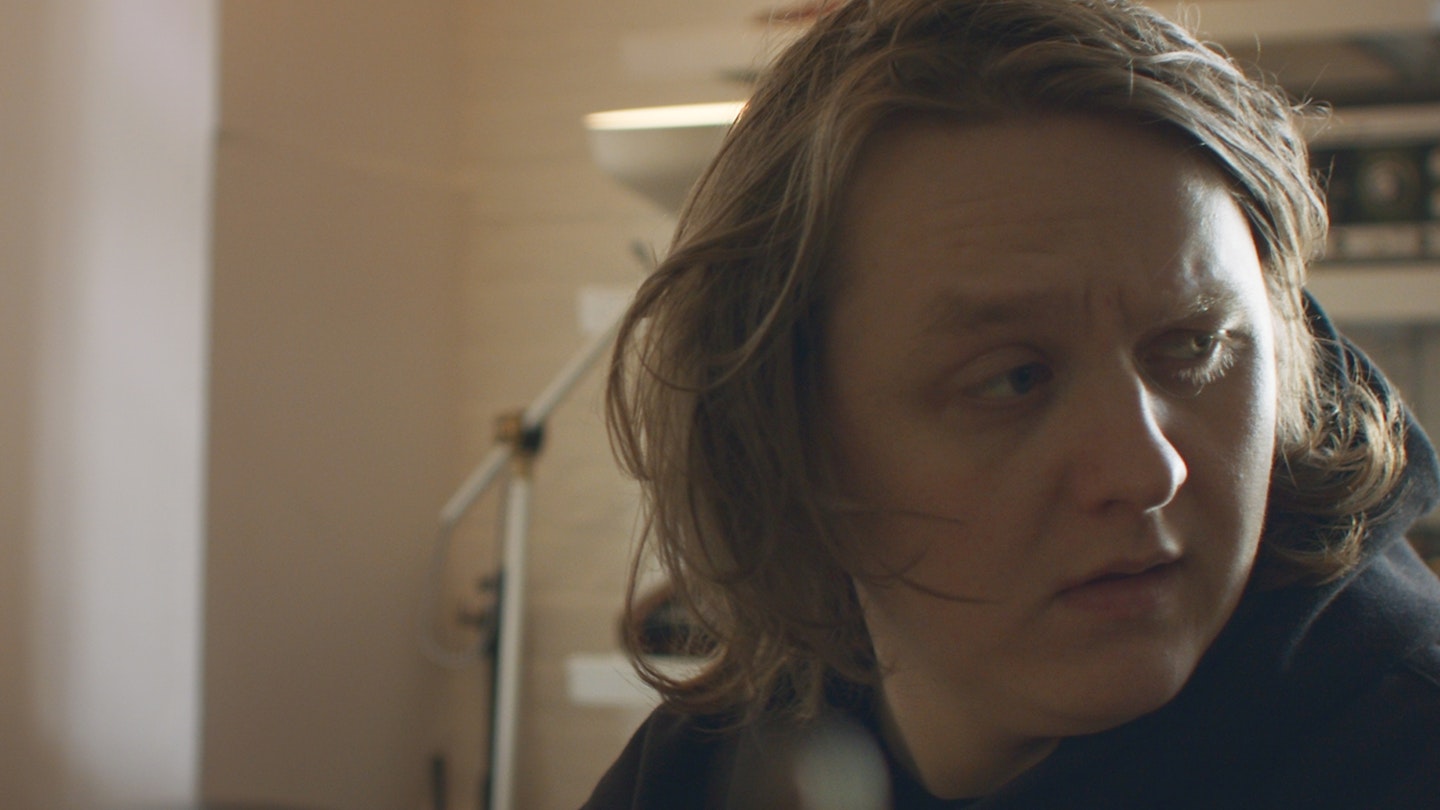 In How I'm Feeling Now, self-proclaimed Scottish Beyoncé and 'Someone You Loved' singer Lewis Capaldi drops his banterous persona and opens himself up, letting viewers see what transitioning from inner city obscurity to global superstardom can do to a person. Here, Bros: After The Screaming Stops filmmaker Joe Pearlman takes a fly on the wall approach as he crafts yet another intimate portrait of the realities underpinning the fantasy of fame and fortune. Refreshingly candid about the machinations of the modern music industry and the immense pressure it puts on young stars to shine bright or burn out, but also unflinching when it comes to Capaldi's mental health struggles and recent Tourette's diagnosis, Pearlman;s latest is a real eye-opener.
Rolling Thunder Revue: A Bob Dylan Story
Part electrifying concert film, part rollicking documentary ride, and part sleight of hand from one of cinema's great conjurors, Martin Scorsese's Rolling Thunder Revue: A Bob Dylan Story is almost beyond classification. Ostensibly an account of the 1975-'76 leg of Dylan's eponymous travelling show, Scorsese's companion piece to 2005 doc No Direction Home sees the Goodfellas filmmaker donning his Dylanologist cap once more to create a portrait of the enigmatic artist that's every bit as tricksy, unyielding, and meddlesome as its subject. Juggling live performances, tour footage, archival fabrications (*cough* Sharon Stone *cough*), a rare new interview with the man himself, and interstitial elements that capture the musical and cultural zeitgeist of the 70s, this is a film quite unlike any other. It's genius documenting genius, and the end result is *checks thesaurus* virtuosic.
Read the Empire review here.
Blackfish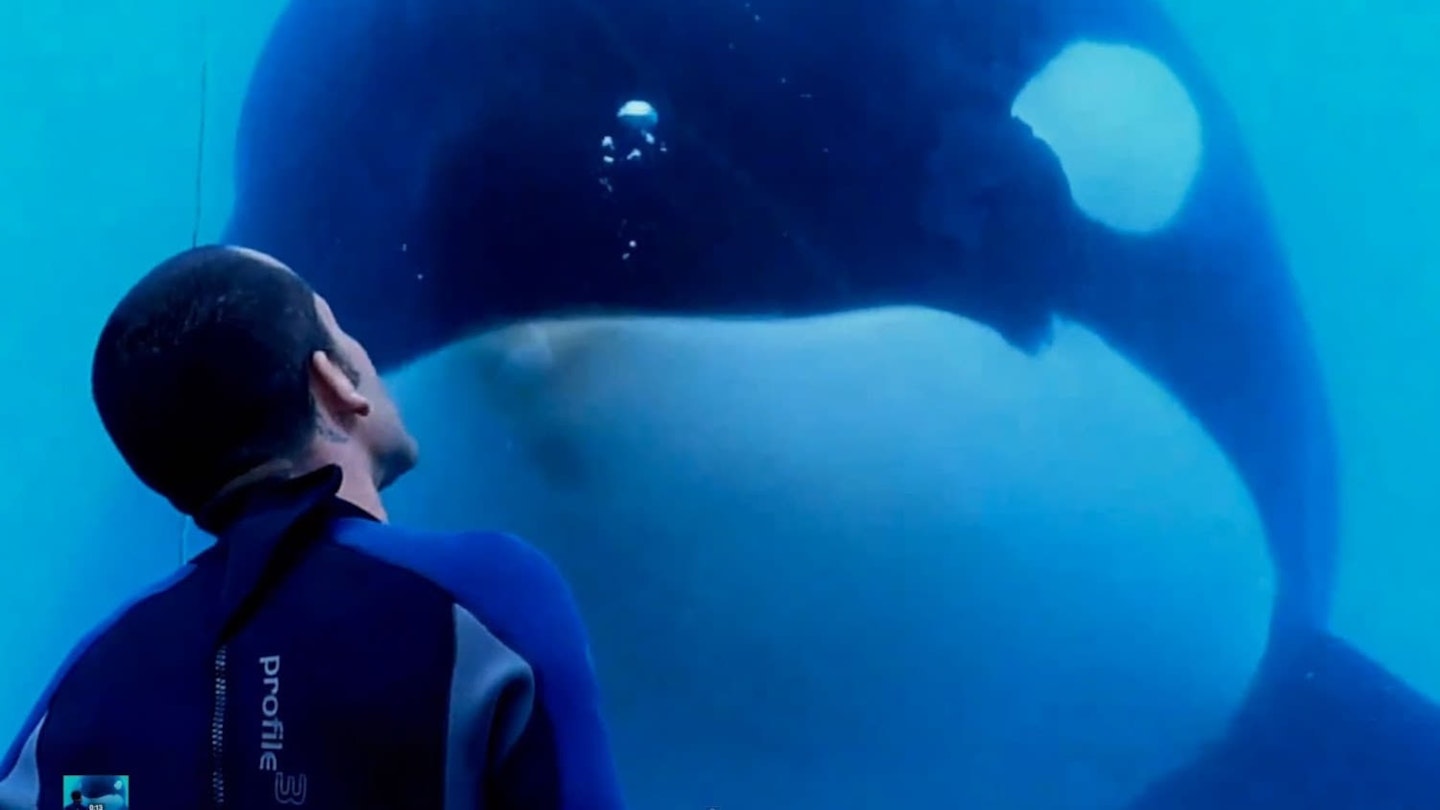 A damning exposé of SeaWorld and those who sail within her, Gabriela Cowperthwaite's seminal documentary Blackfish focuses on killer whale, Tilikum. Dragging trainer Dawn Brancheau into a pool and killing her (after two previous, similar incidents), the 'nature or nurture' question is given some serious heft - was the floppy-finned, 12,000 pound Tilikum born a killer, or is his cramped captivity to blame? It's not hard to see why thousands felt the need to boycott SeaWorld upon the film's release.
Read Empire's review here
A Love Song For Latasha
The injustice surrounding the shooting death of 15-year-old Latasha Harlins at a South Central Los Angeles store became a flashpoint for the city's 1992 civil uprising. As the Black community expressed its profound pain in the streets, Latasha's friends and family privately mourned the loss of a vibrant child whose full story was never in the headlines. Nearly three decades later, director Sophia Nahli Allison's breathtaking A Love Song For Latasha removes Latasha from the context of her death and rebuilds an archive of a promising life lost.
My Octopus Teacher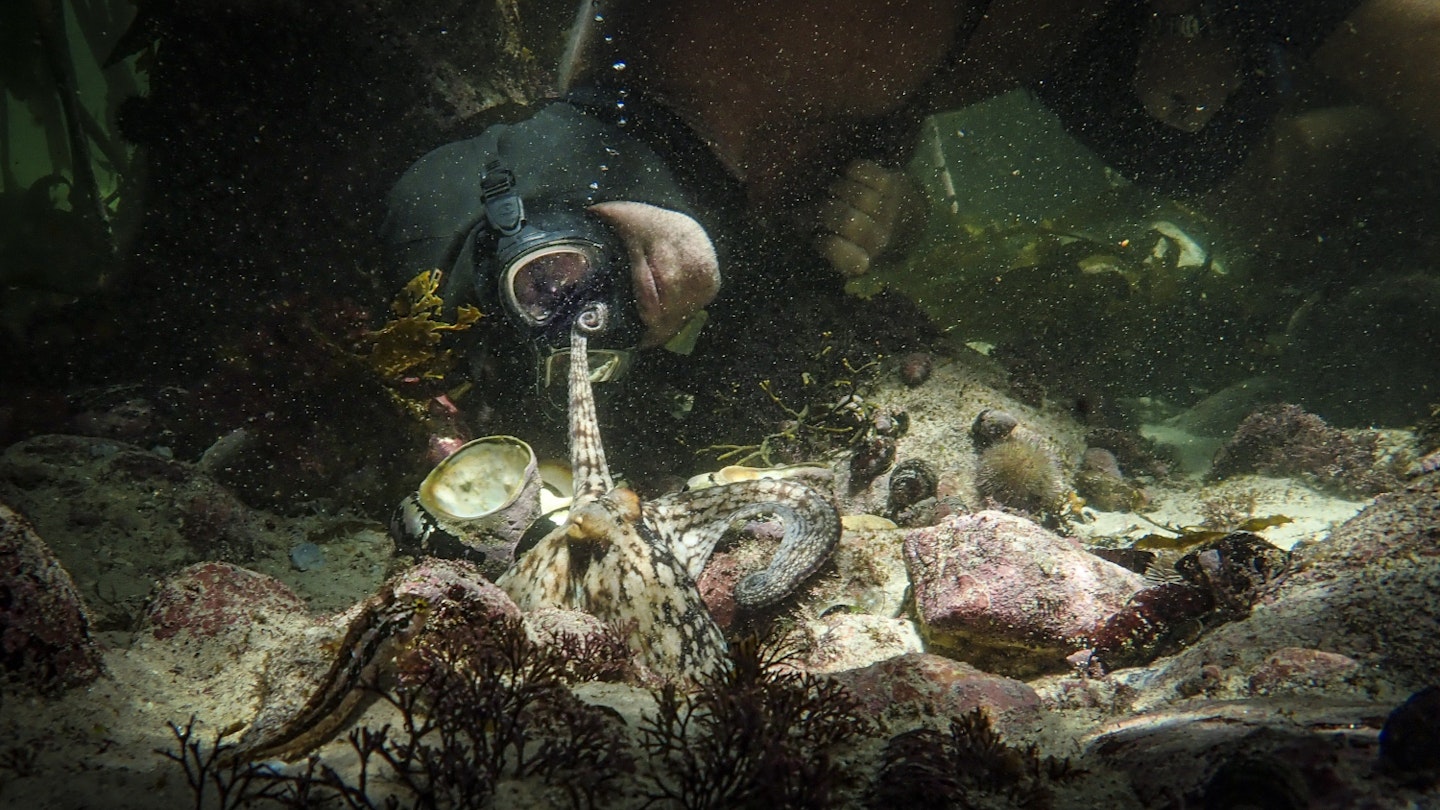 After years spent filming some of the planet's most dangerous animals, Craig Foster was burned out and depressed, his family relationships in turmoil. He decided to put a halt to his career to reconnect with his own roots - the magical underwater world of the kelp forest off the coast of Cape Town, South Africa, the place he calls home. For nearly a decade, Craig went diving daily in the icy cold waters, ditching wetsuit and scuba rig in one of the most predator dense places on earth. The common octopus he met and tracked became first his subject, then his teacher, showing him things no human had ever witnessed. Shot over eight years, with 3000 hours of footage, My Octopus Teacher documents a unique friendship, interaction and animal intelligence never seen before.
Becoming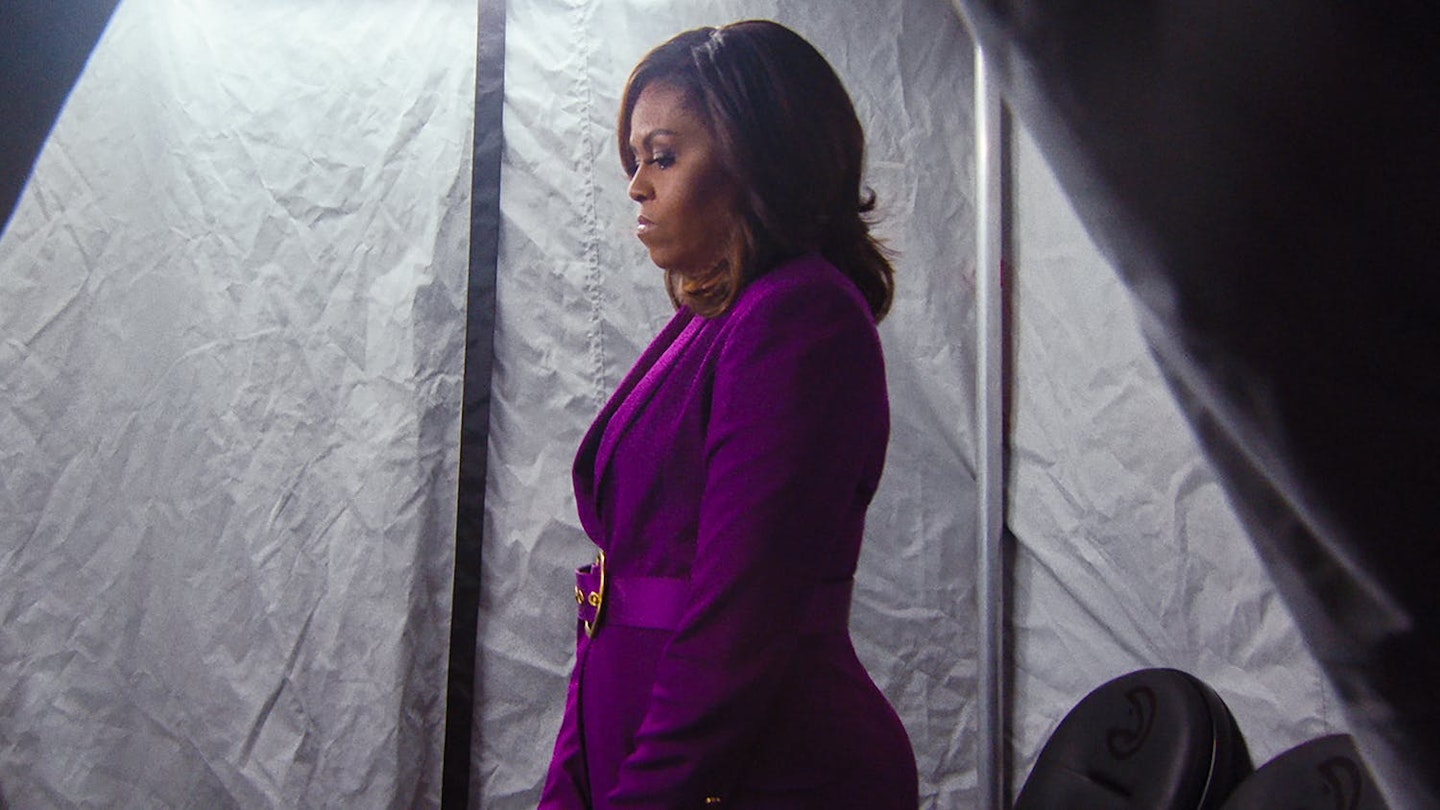 Nadia Hallgren's Becoming follows Michelle Obama as she embarks on a book tour across America after the end of her husband's Presidency – reflecting on her own younger life, and the historic nature of her time as First Lady in the White House. Whilst polished with a veneer of stately authorisation - there's no bombshells or scathing Trump takedowns here to really speak of - this nevertheless offers an eye-opening account of a woman whose journey from media pariah to global icon in her own right is nothing short of inspirational.
The Last Dance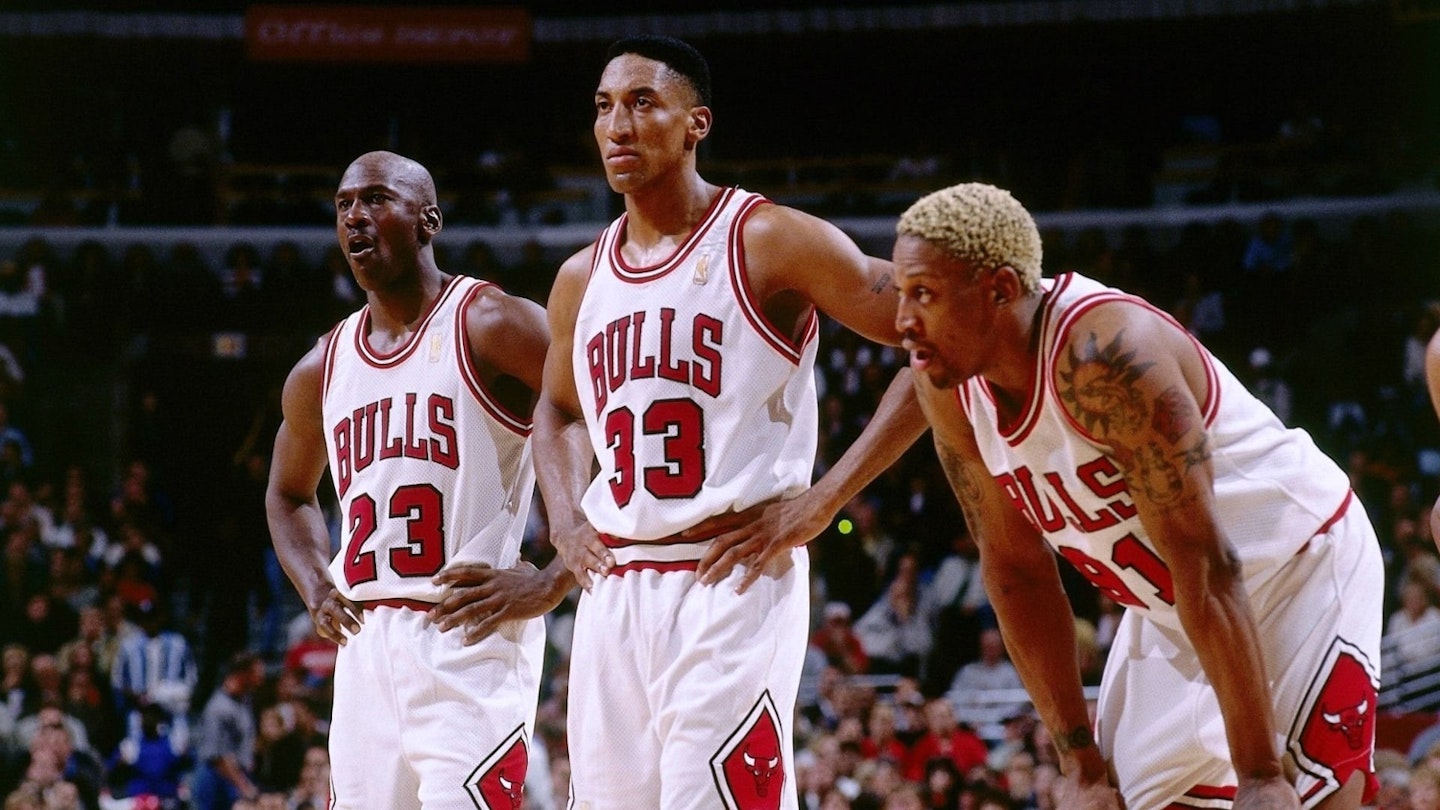 Even if you barely know a thing about basketball, chances are you'll find something fascinating about The Last Dance. In the fall of 1997, Michael Jordan and the Chicago Bulls began their quest to win a sixth NBA title in eight years. But despite all Jordan had achieved since his sensational debut 13 years earlier, "The Last Dance," as coach Phil Jackson called it, would be shadowed by tension with the club's front office and the overwhelming sense that this was the last time the world would ever see the greatest player of all time, and his extraordinary teammates, in full flight. Featuring interviews with many who were there at the time, it picks apart the personalities and peeks behind the curtain of the sport.
Challenger: The Final Flight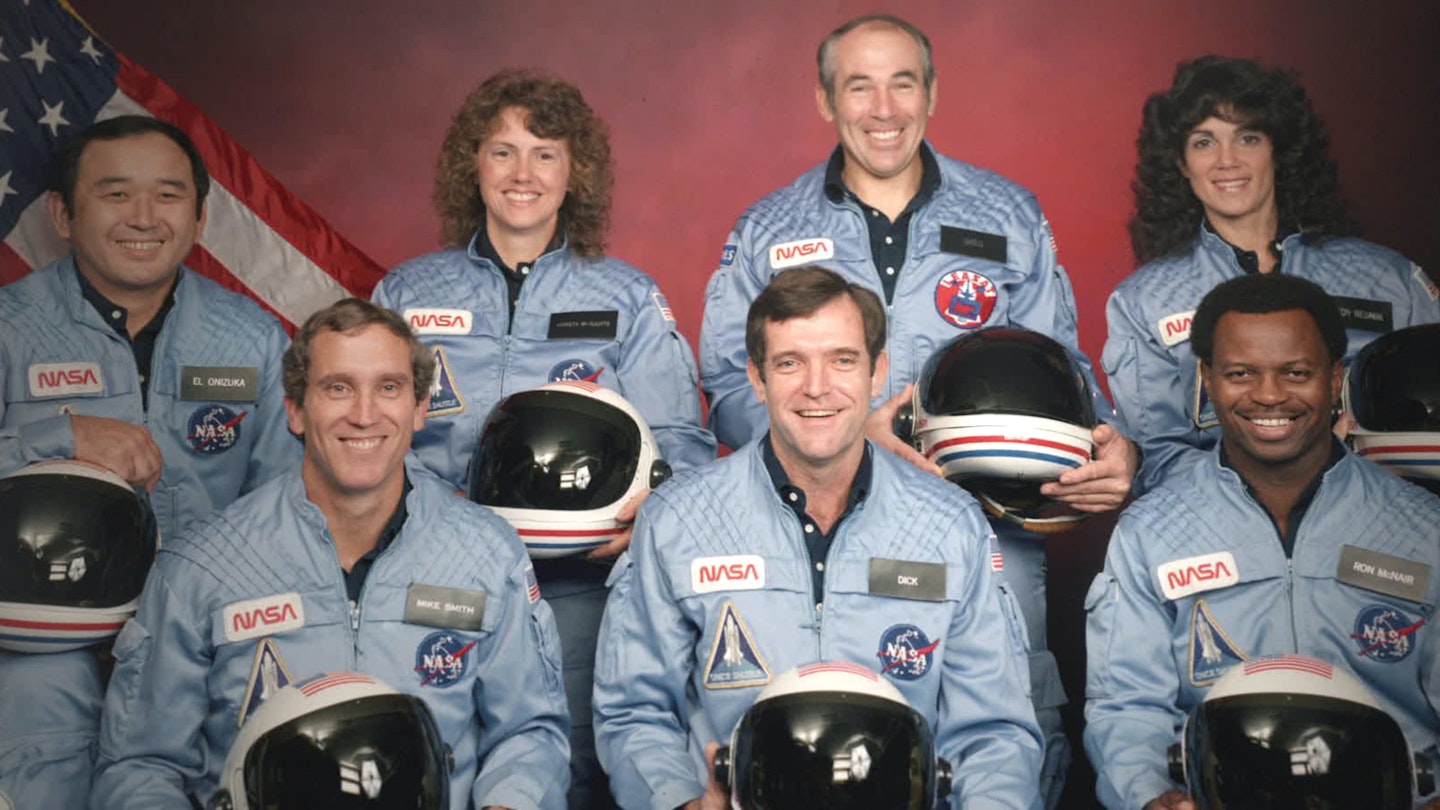 Executive produced by J.J. Abrams and Glen Zipper, Challenger: The Final Flight is a four-part docuseries that examines the 1986 Challenger space shuttle, which tragically broke apart 73 seconds after launch as millions of Americans—many of them schoolchildren— watched live on television. The series offers an in-depth look at one of the most diverse crews NASA assembled, including high school teacher Christa McAuliffe, who was selected to be the first private citizen in space.
Fyre: The Greatest Party That Never Happened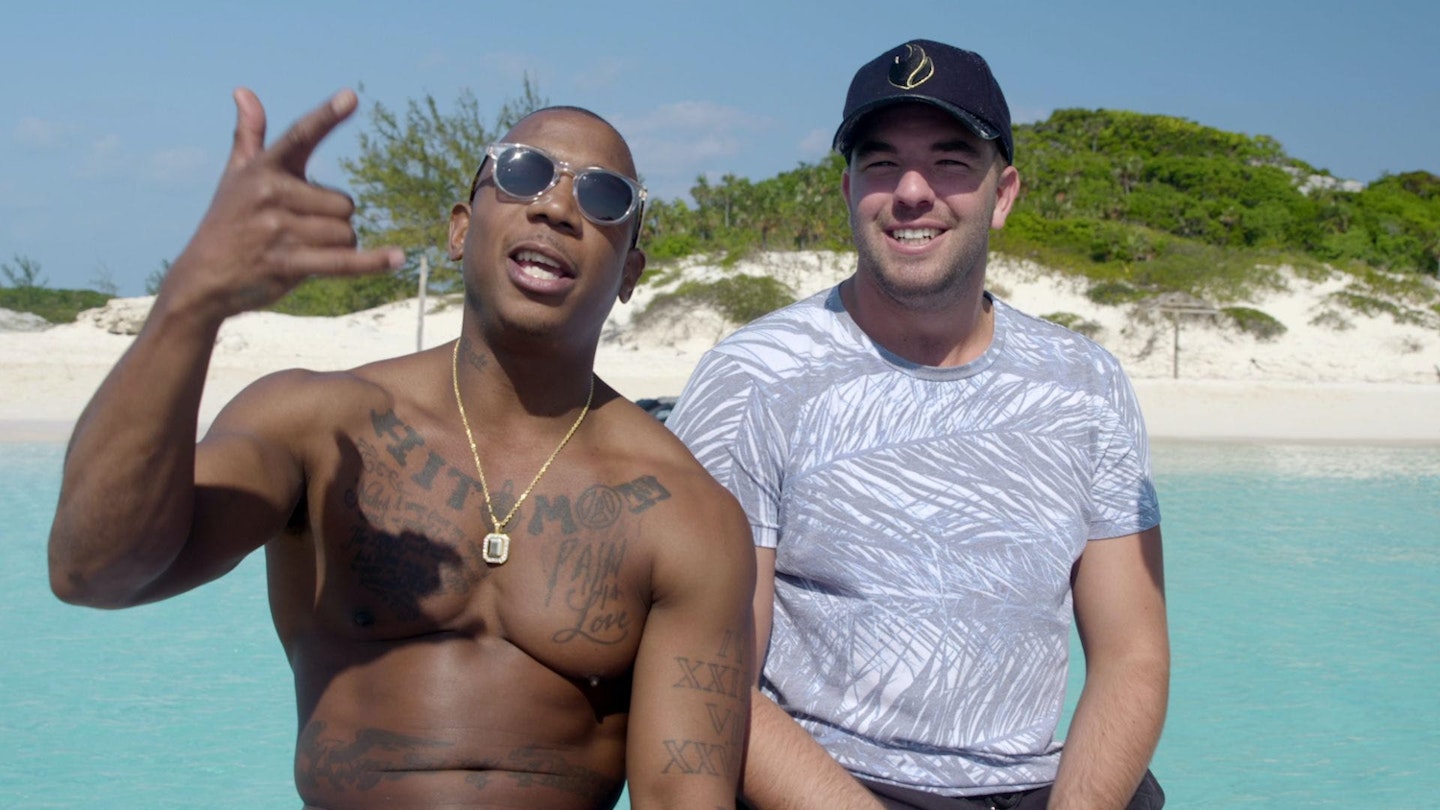 Created by Billy McFarland and rapper Ja Rule, Fyre was promoted as a luxury music festival on a private island in the Bahamas featuring bikini-clad supermodels, A-List musical performances and posh amenities. Guests arrived to discover the reality was far from the promises. Slapped-together sandwich meals, dodgy tent accommodations, lost luggage, a quite frankly insane offer that certainly could be refused… and that's just the tip of the iceberg. Documentarian Chris Smith - who also worked on Jim & Andy: The Great Beyond and American Movie - scored amazing access to many of the people involved and lets the disaster unfold in all its cringing (in)glory.
13th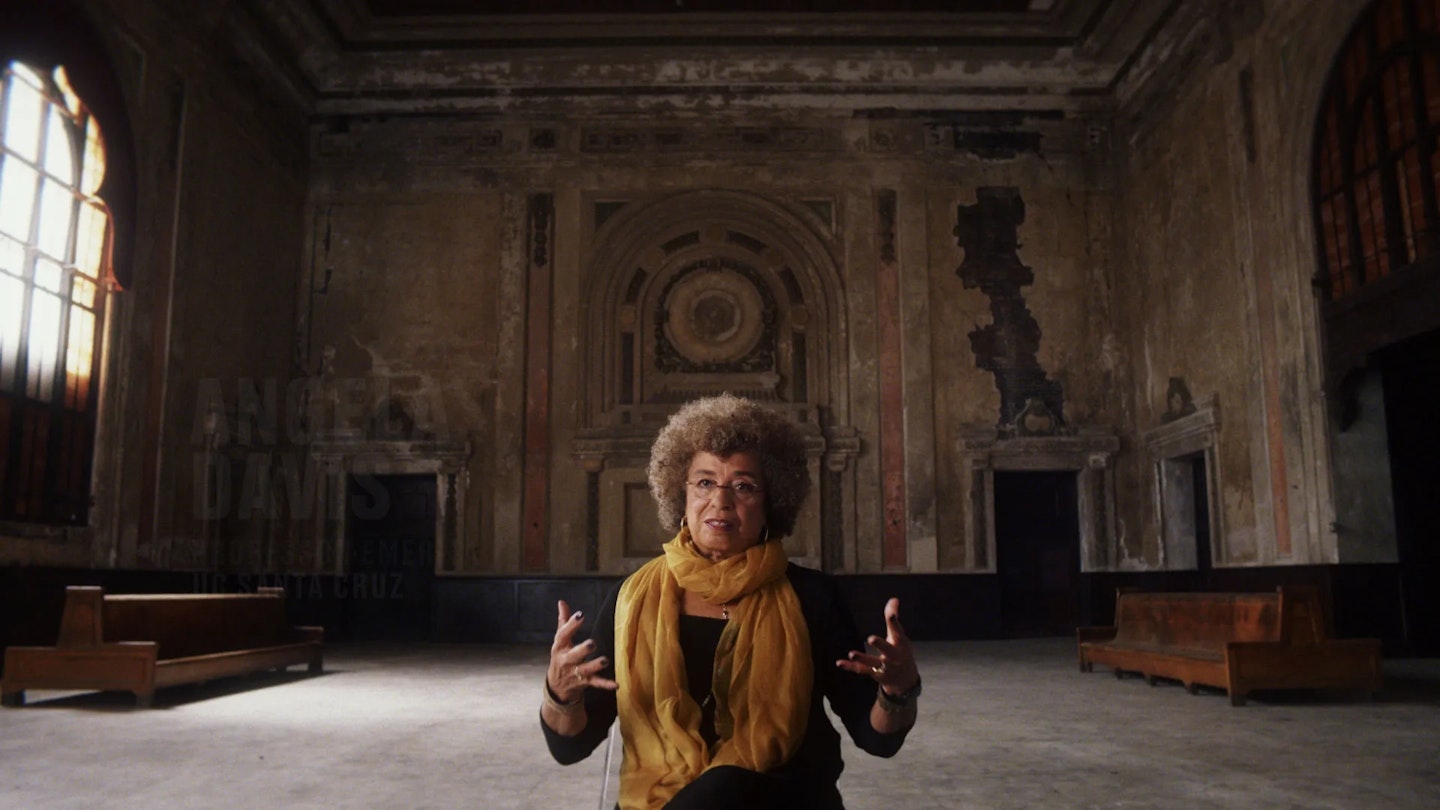 13th, Ava DuVernay's follow-up to Selma, is a sobering, articulate and timely documentary about the American justice system and prison-industrial complex, drawing clear connections between slavery and the overwhelming incarceration of black men in the present day. Compellingly argued, propulsively told, and hugely relevant, DuVernay's film only continues to feel increasingly timely as the world turns and racism continues to rear its ugly head.
Jim & Andy: The Great Beyond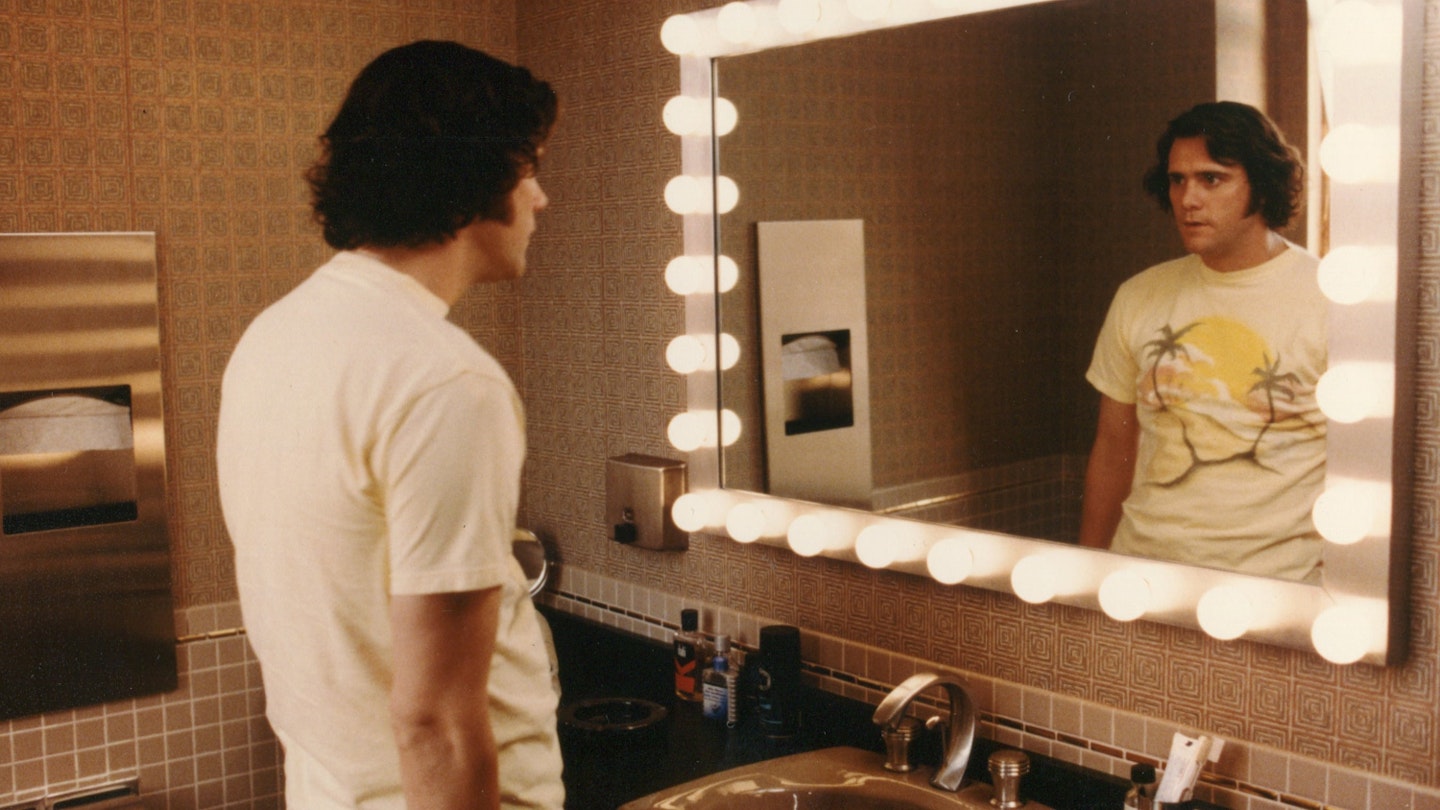 Director Chris Smith's Jim & Andy: The Great Beyond is a fascinating deep dive into the time actor Jim Carrey spent portraying famed and complicated comedian Andy Kaufman. Drawing on approximately 100 hours of footage shot on the set of Man On The Moon, Smith's doc pivots on Carrey's months-long transformation, body (and seemingly soul), into Kaufman. Jim Carrey earned critical acclaim and a Golden Globe for his performance as Kaufman, but many of the production's most Kaufmanesque moments played out behind the scenes, captured on video by Andy's former girlfriend Lynne Margulies and his former writing partner, Bob Zmuda. In Jim & Andy, Carrey looks back at the resulting footage 18 years later, reflecting on how he and Andy came up in oddly parallel universes, his experiences channeling Andy, and more broadly the tumultuous, illuminating spiritual journey of his career to date.
Making A Murderer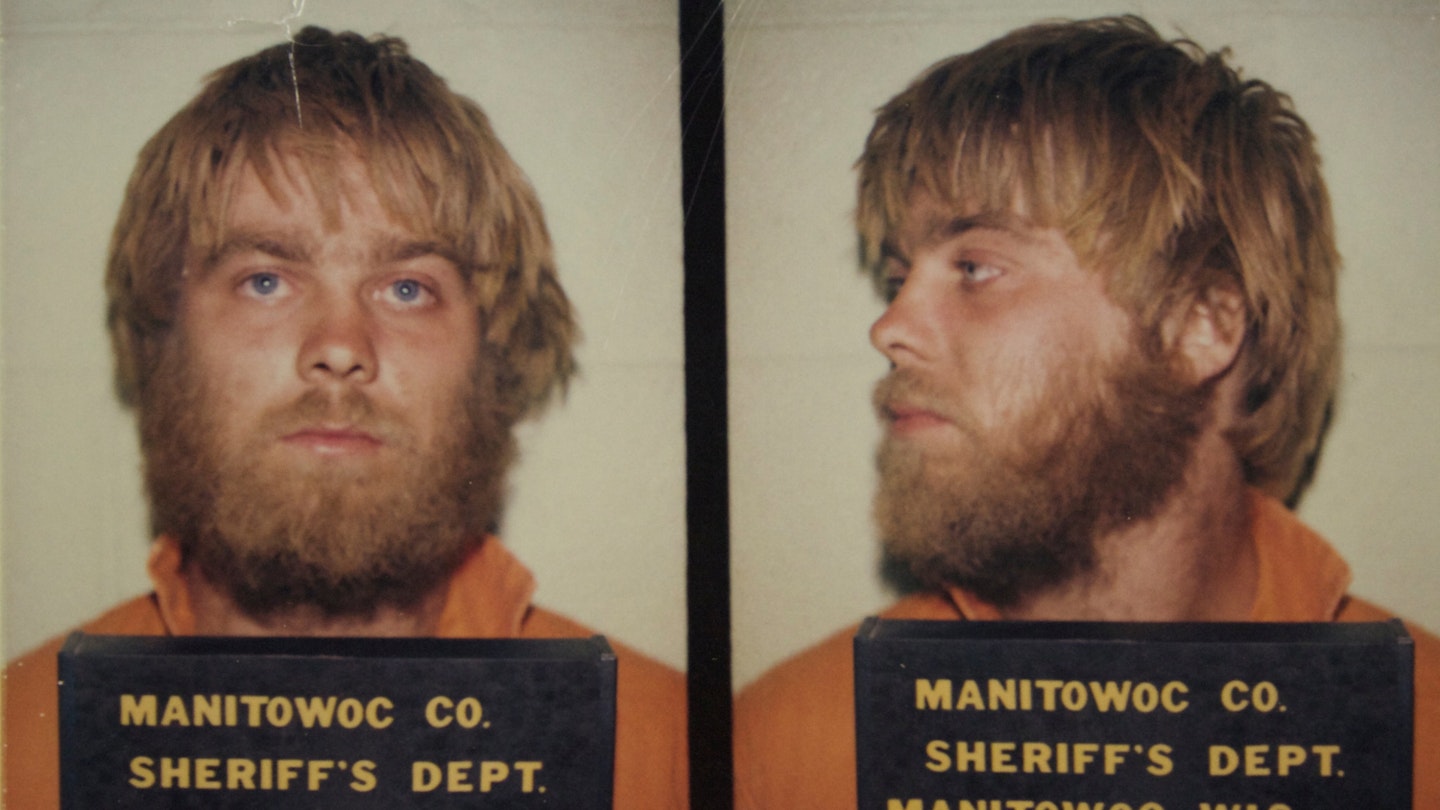 Making A Murderer follows the plight of Winconsin salvage yard-worker Steven Avery. Having served 18 of his 32-year sentence for the sexual assault and attempted murder of Penny Beerntsen, new DNA evidence finds him - a man who continually pleaded his innocence - acquitted. But the welcome home banners don't last far beyond the first episode. Just two years after his release, the then 43 year-old Avery is arrested on suspicion of murdering Teresa Halbach - an Auto Trader photographer he'd commissioned to help sell vehicles on numerous occasions. This isn't something to visit in weekly instalments - to do so would undermine the near-flawless cliffhanger mould. The lack of a neat finale is exasperating, but this ultimately lies outside the filmmakers' control. A lot of things are left unclear in this harrowing and extremely frustrating crime saga, but the main takeaway is that it is possible to create event television without making a show's launch an event in itself. Just imagine the follow-up series never happened - that's what we do!
Read Empire's review here
When They See Us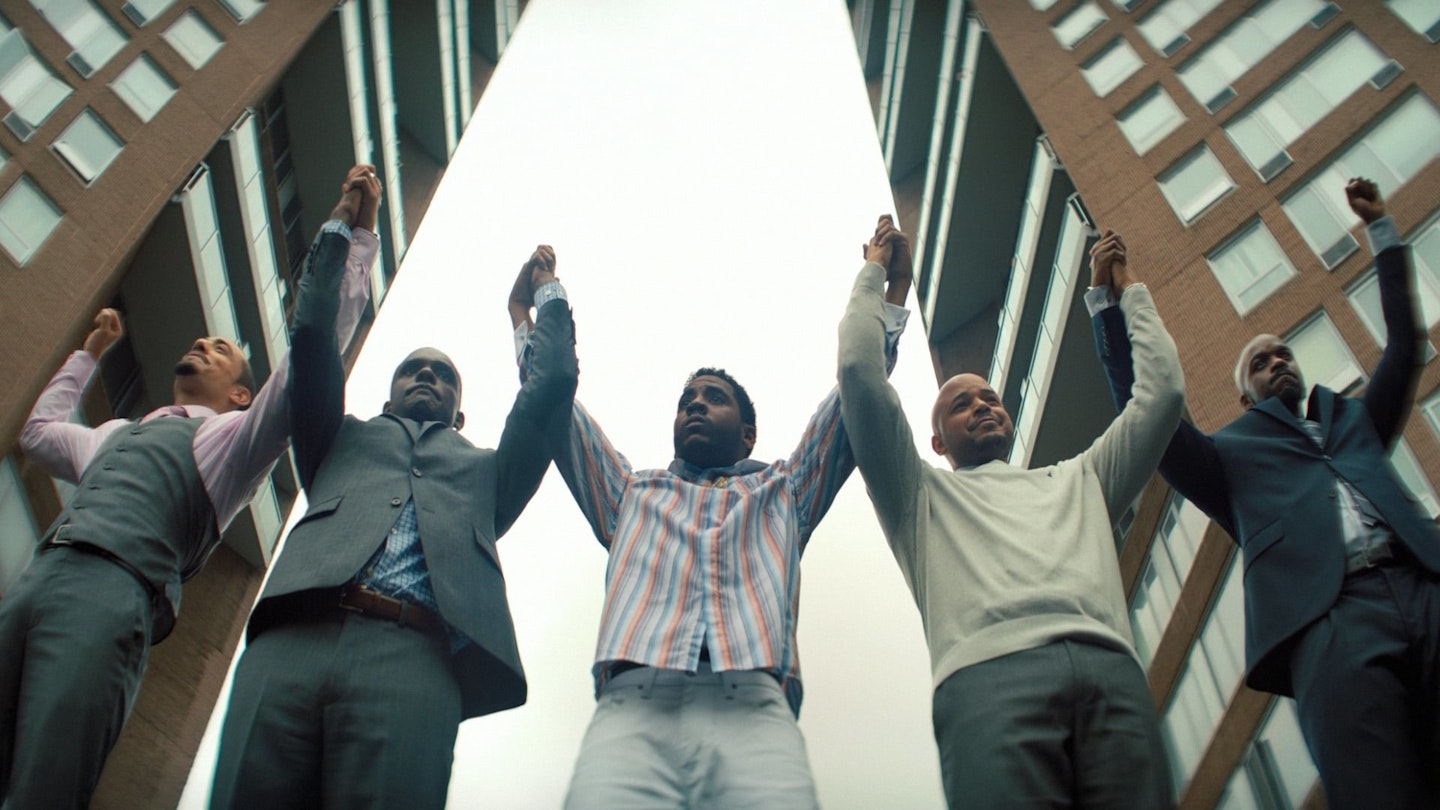 Across a four-episode limited series, director Ava DuVernay tells the story of the 'Central Park Five' – a group of Black boys and boys of colour who were falsely accused of raping a white woman in New York's Central Park in 1989. Charting the court case and charges that followed, detailing the institutional racism and corruption that informed a horrendous injustice in the process, DuVernay leaves no stone unturned as she paints a shocking portrait of systemic racism and how the American media cycle and justice system so readily makes monsters of Black men.
The Social Dilemma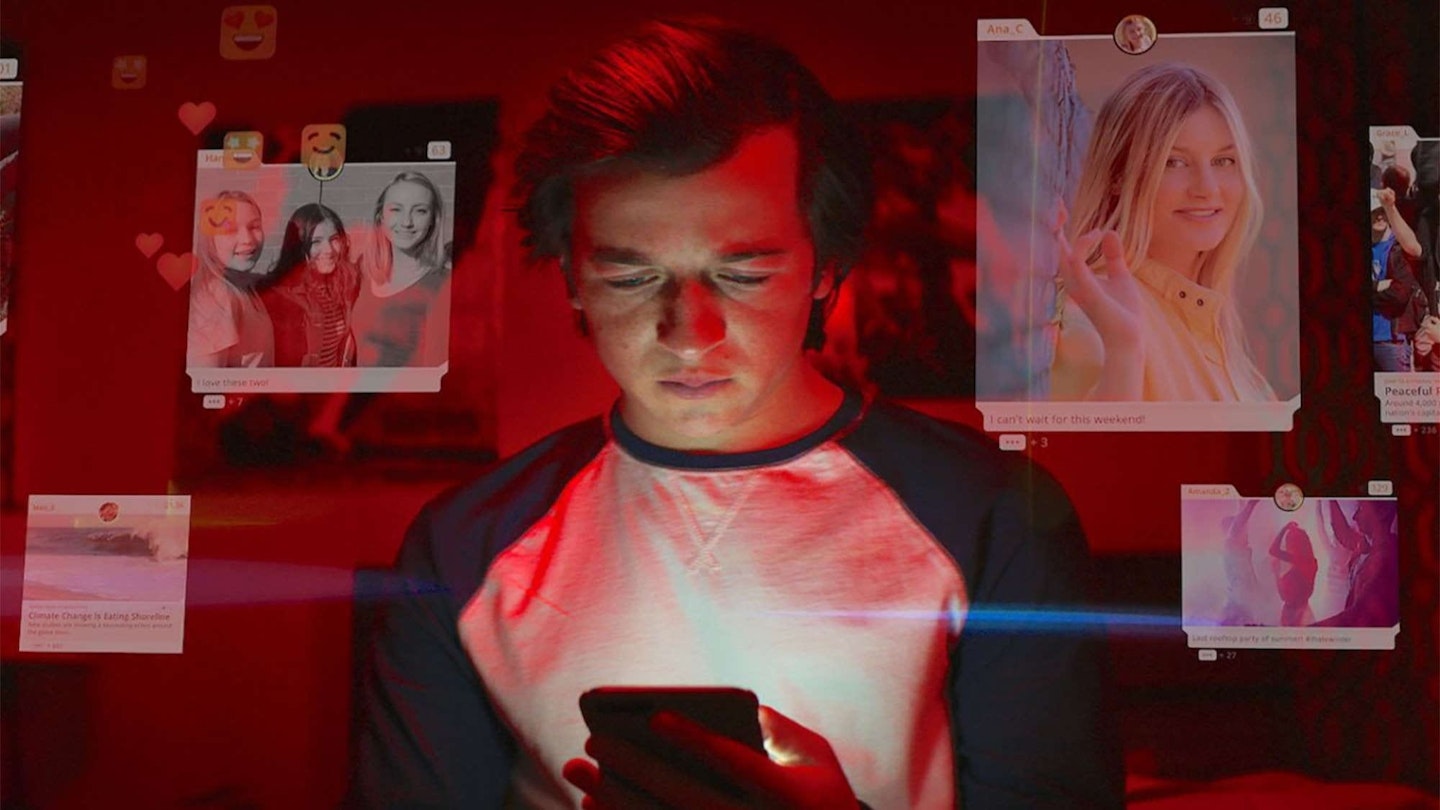 Part docu-drama and part absolutely terrifying glimpse at just how much of a grip the likes of Facebook and Twitter have on our shared consciousness, The Social Dilemma recruits former Silicon Valley types to talk about how the technology strokes our ego and stabs at our pleasure/pain receptors to keep us glued to our screens. If you're not taping up your webcams and contemplating launching your devices into the sea by the end of this then you're made of sterner stuff than us - Big Brother (or, y'know, Big Tech) is watching us.
Metallica: Some Kind Of Monster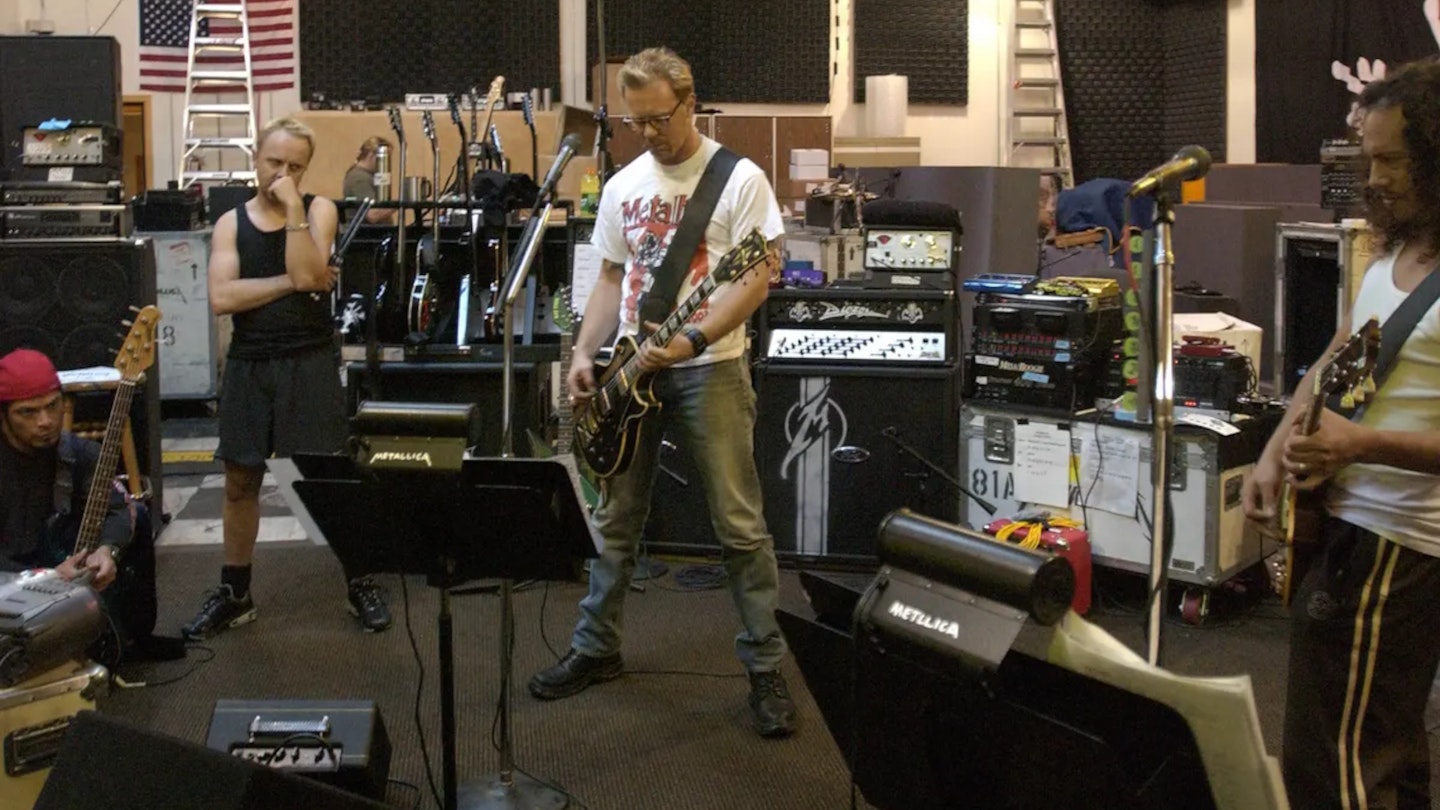 The world's most successful heavy metal band is in crisis. The bassist has resigned, the lead singer's battling alcohol, the drummer's despised by the fans and yet, amid bitter in-fighting, they reconvene for a new album. An excruciating watch at times, the unflinching bluntness of Metallica: Some Kind Of Monster makes this a singular viewing experience. For all their flaws, of which this doc exposes a great many with welcome candour, the band's rock godhood nevertheless remains intact.
Read the Empire review.
Miss Americana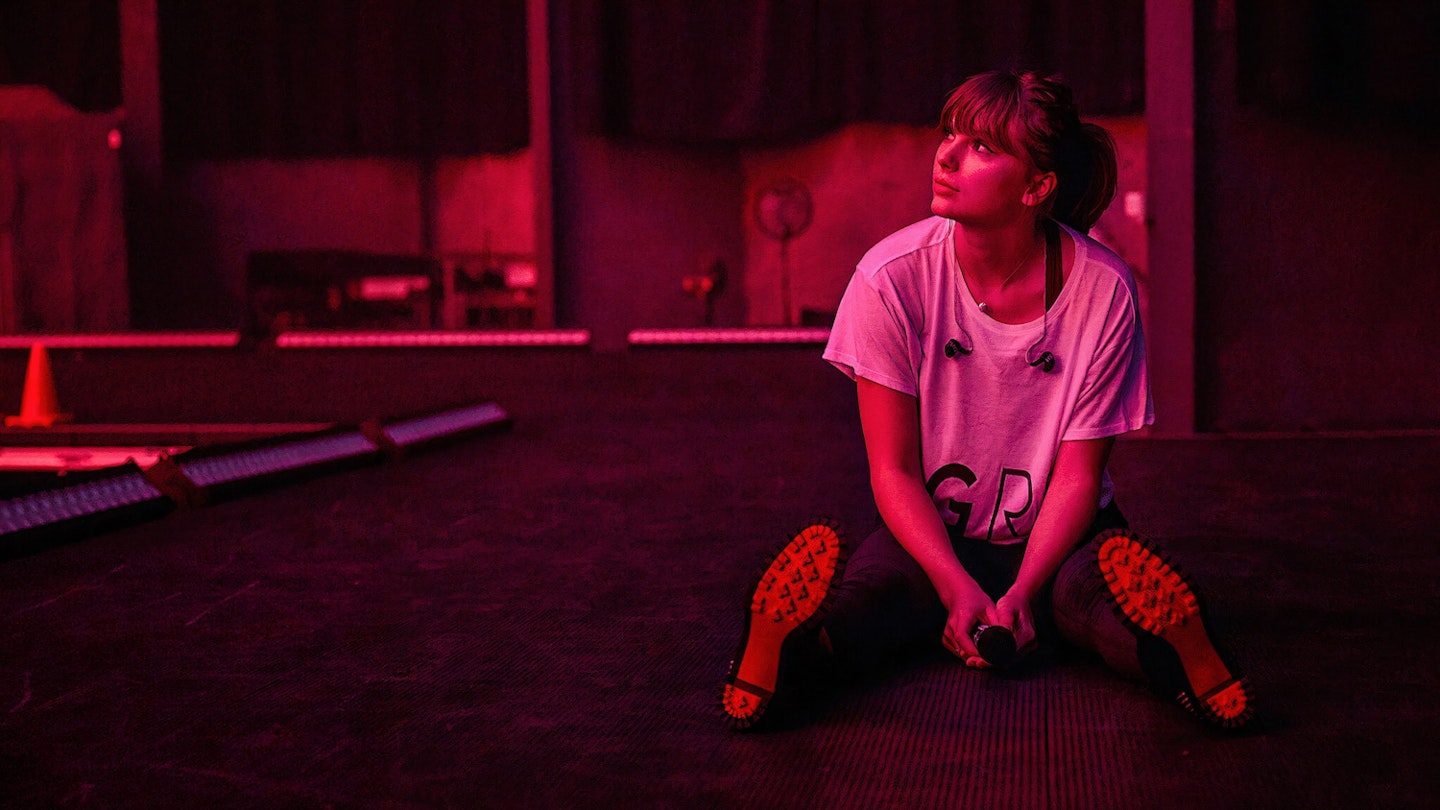 While rising from a teen country prodigy to the affable, world-touring performer we see today, Taylor Swift has created a lucrative, international brand that intoxicates fans but polarises the general public. Collaborating with documentarian Lana Wilson, Swift addresses the agony and the ecstasy that comes with fame as the country girl turned pop behemoth tackles the release, backlash, and her own backlash to the backlash of her hotly debated sixth studio album, Reputation.
Read Empire's review here
Dick Johnson Is Dead (2020)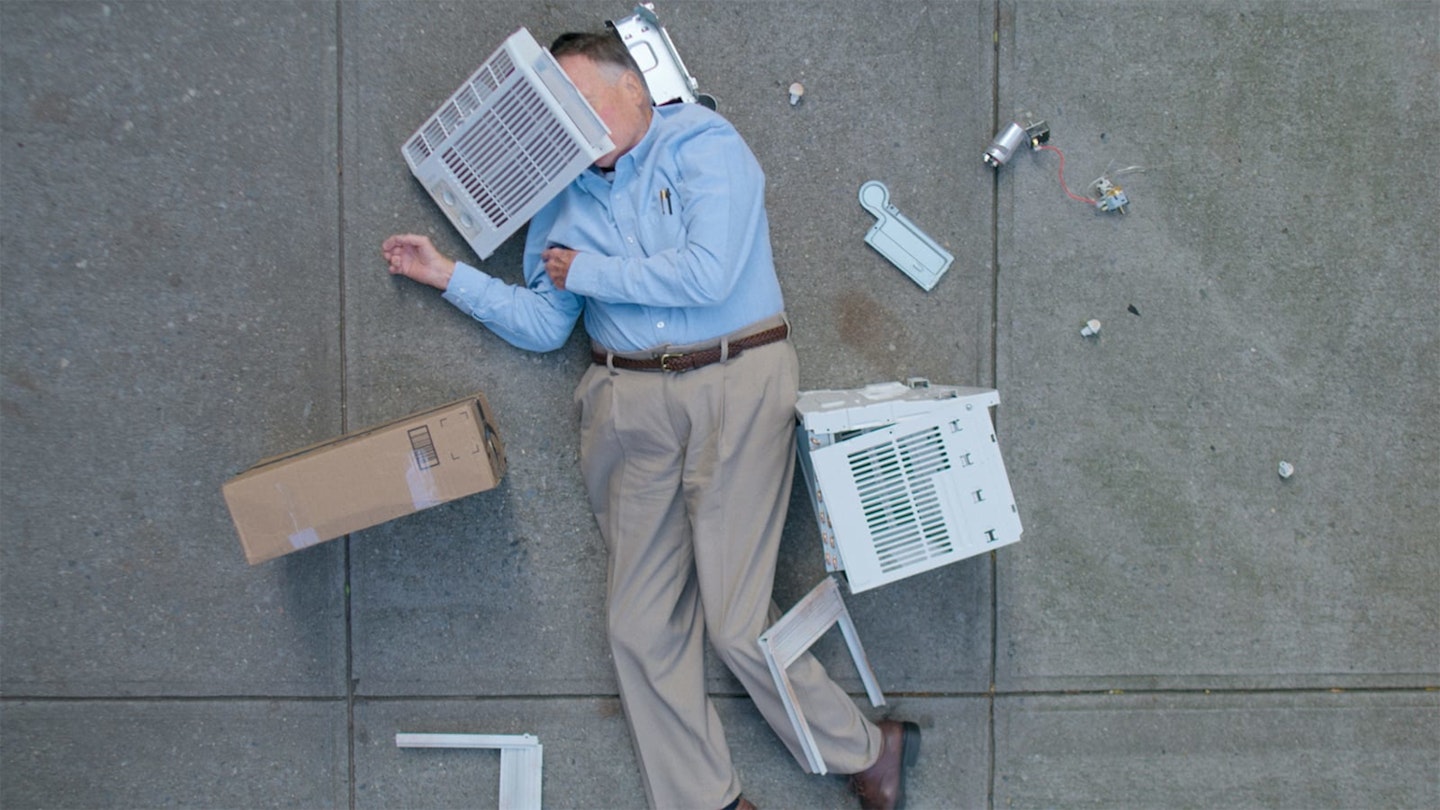 Plotting ways your father can die would, you might think, make for a documentary that sits right alongside true crime tales. But Kristen Johnson's brilliantly bizarre Dick Johnson Is Dead instead functions as a heartfelt, warm, and immensely funny love letter to the filmmaker's father Dick, who has been diagnosed with dementia. He's all in on the scenarios as his death is staged in increasingly barmy ways, and the resultant work is a meditation on familial connection and mortality that - contrary to the film's morbid subject - is brimming with life.
Crip Camp: A Disability Revolution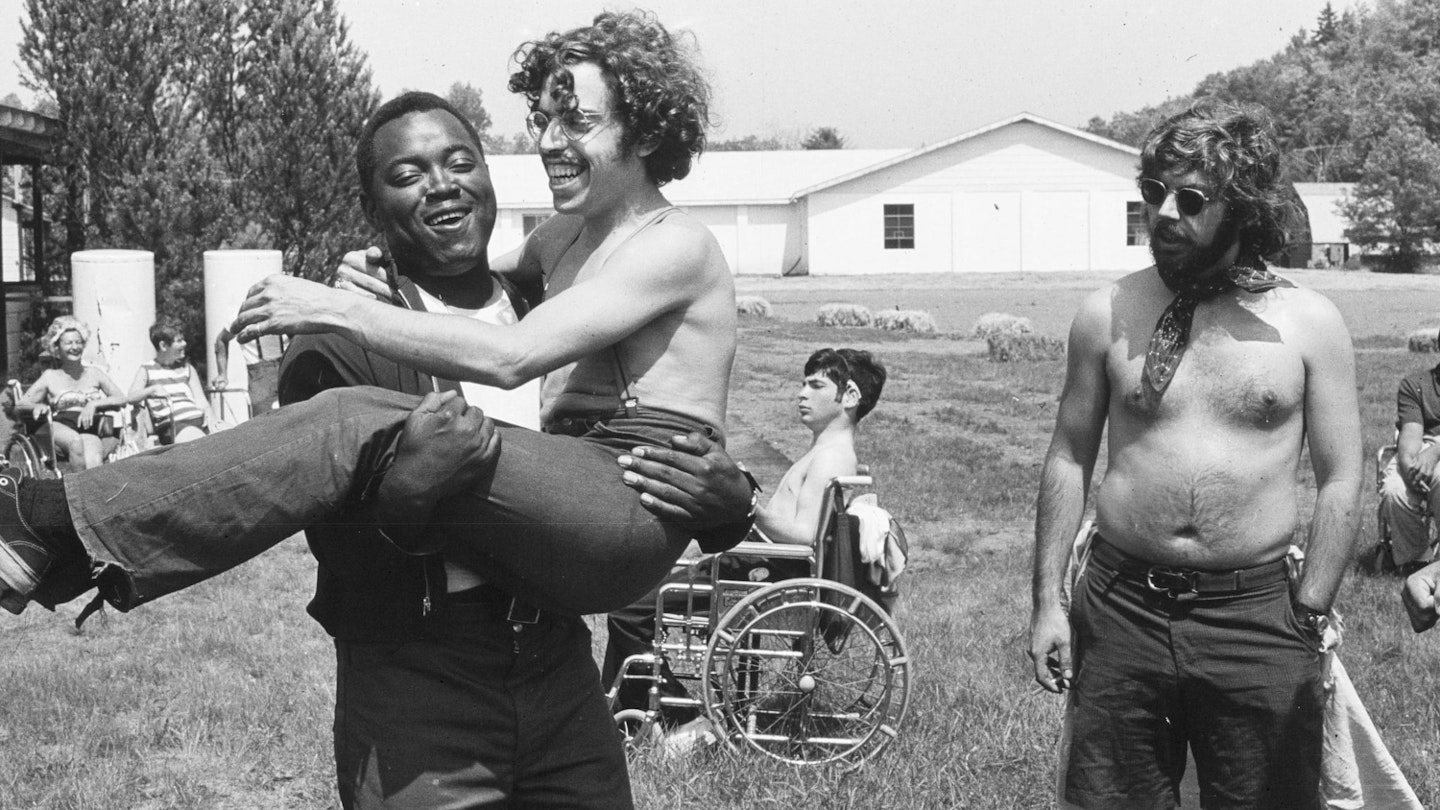 Summer camp tends to be a rite of passage for many kids, especially across the pond. But just over the road from Woodstock, New York State, a revolution blossomed in a ramshackle summer camp for teenagers with disabilities, transforming their lives and igniting a landmark movement. Crip Camp: A Disability Revolution tells the uplifting, charming and honest untold story of a group of individuals who refuse to be defined by their disability, and whose righteous indignation at societal prejudices led variously to help affect seismic social change in America alongside civil rights and LGBTQ+ activists.
Watched all of them already? Why not have a look at our list of what to watch on Disney+, or if you prefer your streamers fruit-based, then our guide to the best of Apple TV is pretty juicy too (pun absolutely intended.)