Here it is, people – the thing you've been waiting to see ever since… well, 2000. Way back in the first X-Men movie, Hugh Jackman's Wolverine, aka Logan, bemoaned the mutant team's uncomfortable black leather outfits – to which James Marsden's Cyclops responded, "What would you prefer? Yellow spandex?" It was, of course, a nod to the classic original comic book (and animated series) get-up for the gang, decked out in skin-tight yellow costumes with blue accents to set it all off right. In later films, the X-Men outfits came closer to the comic book version (First Class and Dark Phoenix put them variations on the classic yellow look), but never did Jackman's Wolverine don that specific look on screen.
Until now. After seemingly hanging up the claws for good with Logan, Jackman is back in "bub" business for Deadpool 3, in, er, an X-Men: Origins – Wolverine reunion with Ryan Reynolds. And it seems like the movie will at least in part involve Jackman wearing the classic Logan look, as seen in a photo shared on Reynolds' Instagram story.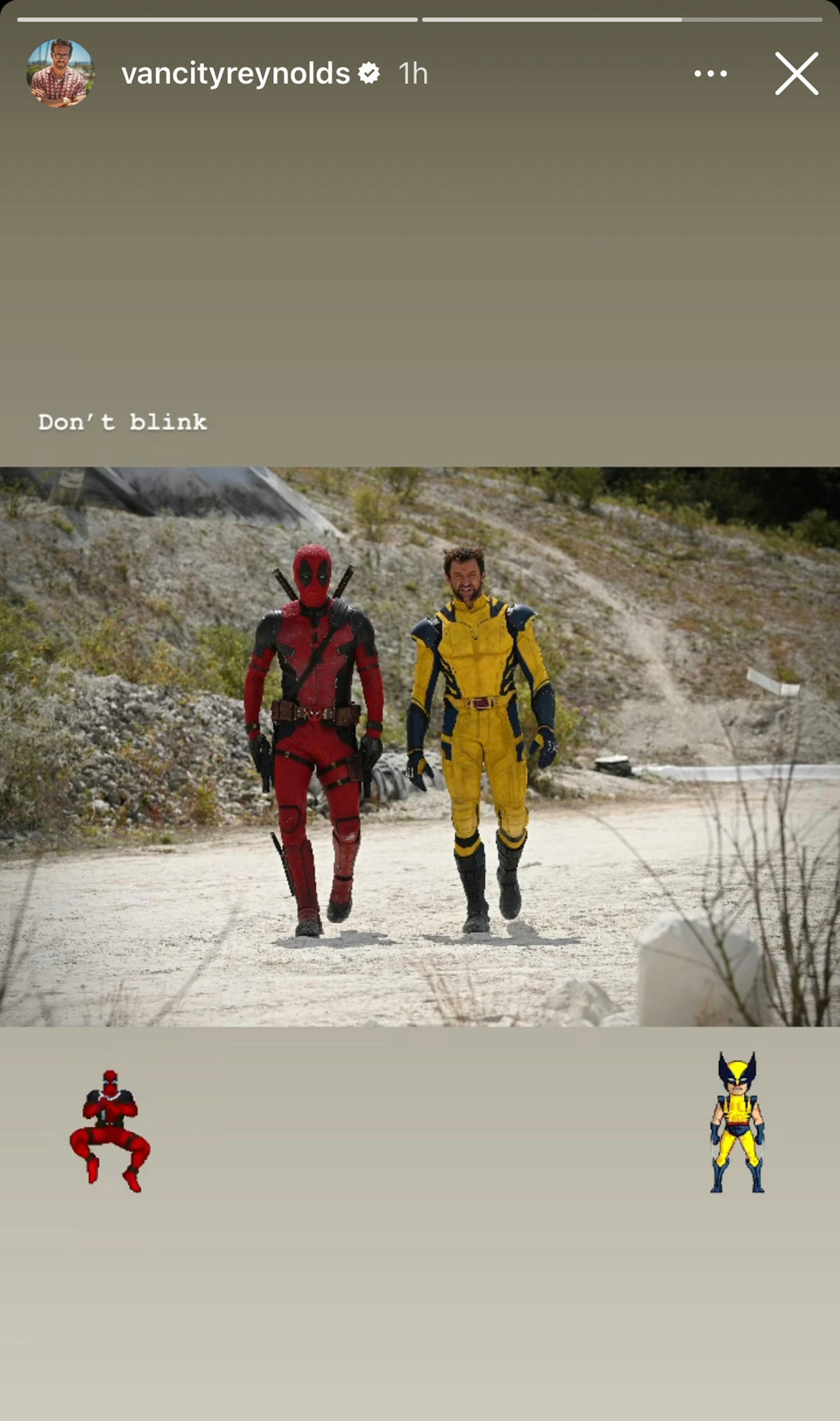 The yellow suit! The blue boots! The sticky-up hair! It's all here, and pops beautifully next to Deadpool's red garb – pure comic book imagery come to life. Here's hoping the return of Wolverine after his perfect Logan send-off is worth it. Deadpool 3 has just started shooting, with Free Guy and The Adam Project's Shawn Levy directing – and Kevin Feige producing, since this will be Mr. Pool's first film in the MCU. Reportedly, the R-rated edge will remain – and it seems Wade Wilson might be bringing some other Fox-universe friends, with Jennifer Garner reportedly returning as Elektra too. Stay tuned to see how they all get on in Feige's playground. Snikt!