The mockumentary format is nothing new, refined to perfection over the years (This Is Spinal Tap, The Office, Popstar: Never Stop Never Stopping) and still prominent on our screens now (What We Do In The Shadows, Abbott Elementary, Marcel The Shell With Shoes On). New heartfelt comedy Theater Camp employs it to glorious effect, simultaneously reminding you of the power of summer drama getaways for theatre kids — young and old — as well as poking fun at them.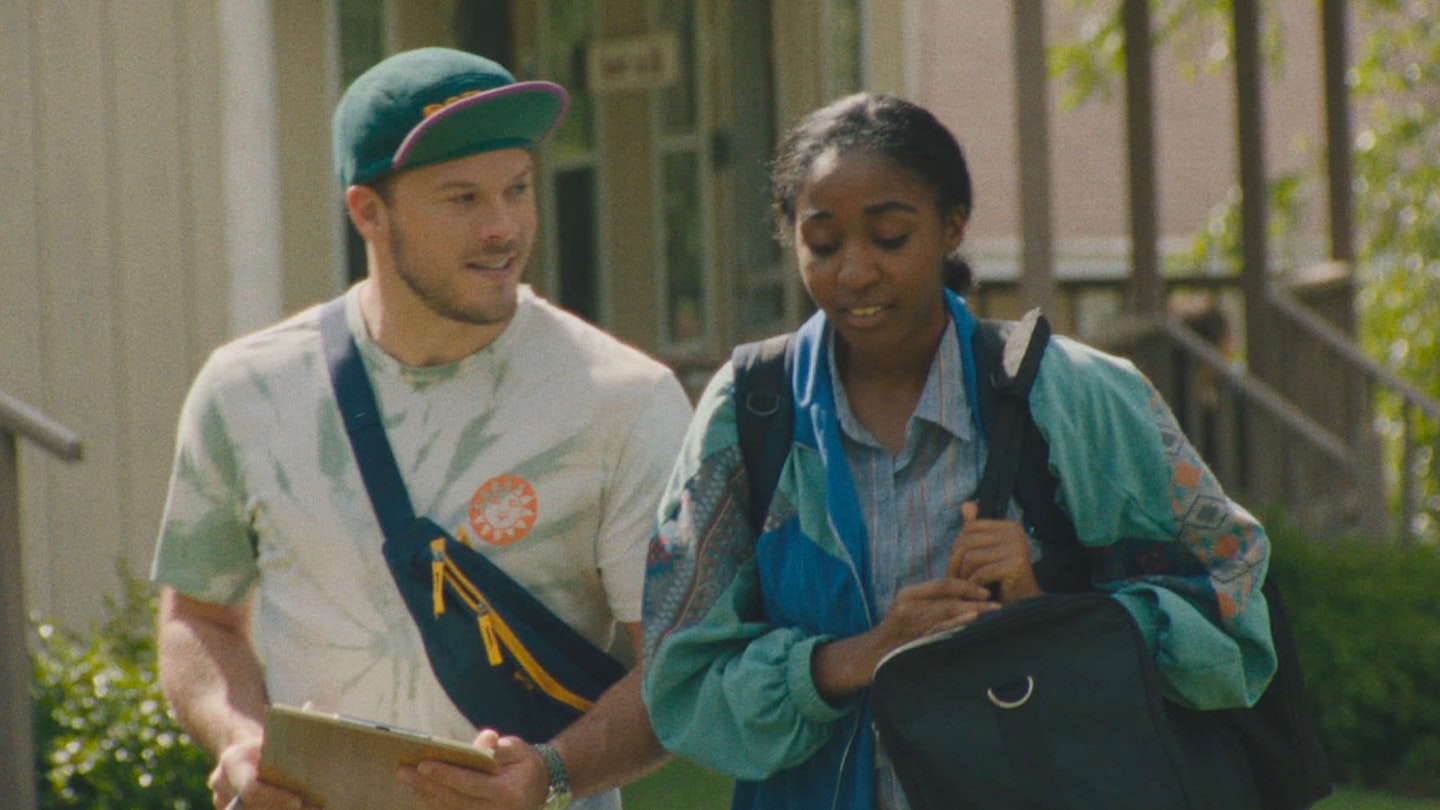 AdirondACTS, the titular camp, is run by beloved founder Joan Rubinsky (Amy Sedaris). When she suffers a seizure during a jazzy performance while out scouting for new recruits, her hapless son Troy (Jimmy Tatro) takes over, only to discover it's on the brink of being shut down. Camp still opens as normal, welcoming back a gang of stage-loving kids and eccentric teachers, including the Head Of Music Theory, Rebecca-Diane (Molly Gordon), and her childhood best friend and theatrical collaborator, Amos (Ben Platt).
Jokes are pumped out at a rate of knots — barely 20 seconds ever go by without you laughing.
Amos and Rebecca-Diane put on an original production every year — this time it's Joan, Still, a genre-hopping tribute to their comatose camp director. Gordon and Platt are hilarious as the theatre-obsessed pair, with highlights including their harmonious performance to announce that summer's shows; their cattiness at the children's casting call; and asking a kid using a tear stick if they want to be known as "the Lance Armstrong of acting".
Jokes are pumped out at a rate of knots — barely 20 seconds ever go by without you laughing. There are one-liners and amusing asides galore, delivered by a fantastic cast of kids and adults, emphasised by bluntly comedic caption cards. The whole film has the chaotic energy of backstage at a show, minutes before curtains up — and that pace only dips slightly in the middle act, as some of the needed mockumentary structure is seemingly forgotten.
It's the final number, though, that will blow you away. As much as this is a rollicking ribbing of the very specific kind of theatre-camp dynamic, it's also an ode to their value as sanctuaries for people who maybe feel like they don't fit in anywhere else. Kids of all shapes, sizes and backgrounds are shown expressing themselves, and ultimately putting on a bloody good show. Even Rebecca-Diane and Amos, theatre kids of summers past, get to confront what performing means to them, and how to keep their creativity alive without holding each other back. Camp isn't home — but isn't it? Kind of? Theater Camp confirms that, actually, it kinda is.