Before the dawn of the Millennium, the prospect of a live-action Spider-Man meant Nicholas Hammond doing things slowly with a lot of string (or, for some of us, Kenny Everett needing the bathroom). The short-lived 1970s Spider-Man TV show perfectly illustrated that non-animated Spidey antics weren't really achievable, although several – from James Cameron to Albert Pyun – tried to get projects spinning. But then came the arrival of CGI, and anything was possible…
Since Sam Raimi first swung Tobey Maguire into cinemas in 2002 there have been ten Spidey movies, three more Peter Parkers, and a Miles Morales, across four discrete franchises recently connected by Marvel's multiverse shenanigans. If that sounds complicated, allow us to guide you through the Spider-Verse with our ranking of every big-screen Spider-Man outing.
10) The Amazing Spider-Man 2 (2014)
Mark Webb's second Amazing Spider-Man had the opportunity to fix the problems of its predecessor, but sadly ended up more of the same. As previously, the relationship stuff between Peter Parker (Andrew Garfield) and Gwen Stacey (Emma Stone) is great, but despite strong casting the sequel still somehow manages to fumble its villains. Jamie Foxx as Electro (complete with dubstep 'Itsy Bitsy Spider' soundtrack) and Dane DeHaan as Harry Osborn both struggle to rise above the by-the-numbers material, and Paul Giamatti's daft Rhino amounts to little more than a cameo. There's something flat about the whole enterprise, as if nobody could quite figure out how to inject any energy into it; it's a problem for any Spider-Man film when it isn't colourful and it isn't fun. The box office was okay, but the reception to this bland corporate product was so muted that rights holders Sony threw up their hands and went in with the MCU. They couldn't beat them – so they joined them.
9) Spider-Man 3 (2007)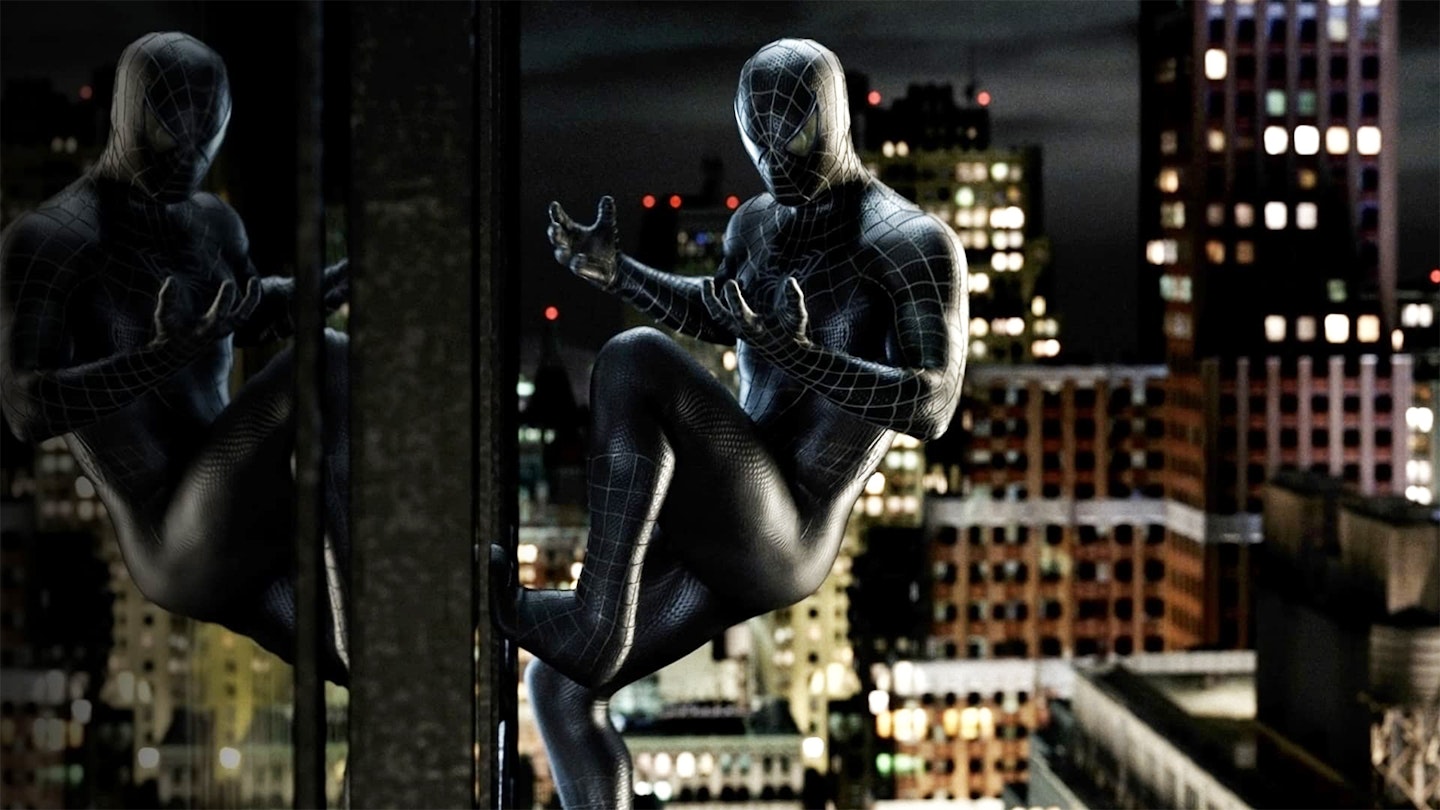 Those dreaded words: 'This one's darker'… Coming down from the high of Spider-Man 2, this is a classic case of fans loudly demanding something – and it getting in the way of previous plans. Raimi was lumbered with an unwieldy screenplay for his threequel, forced to crowbar Venom into an already crowded villain roster. This is a film that needs to tie up the Harry Osborn threads while sending him further into Green Goblin madness, deal with Thomas Haden Church's dour Sandman, and somehow also find room for Mary Jane and an alien symbiote to boot. It's, shall we say, crowded – and it's not just the comic book action that suffers, but the strongly-established character arcs too. There's still entertainment value in Raimi having what fun he can in the wreckage; for the record, evil jazz-club Peter Parker is one of the funniest sequences in the whole Raimi trilogy.
8) The Amazing Spider-Man (2012)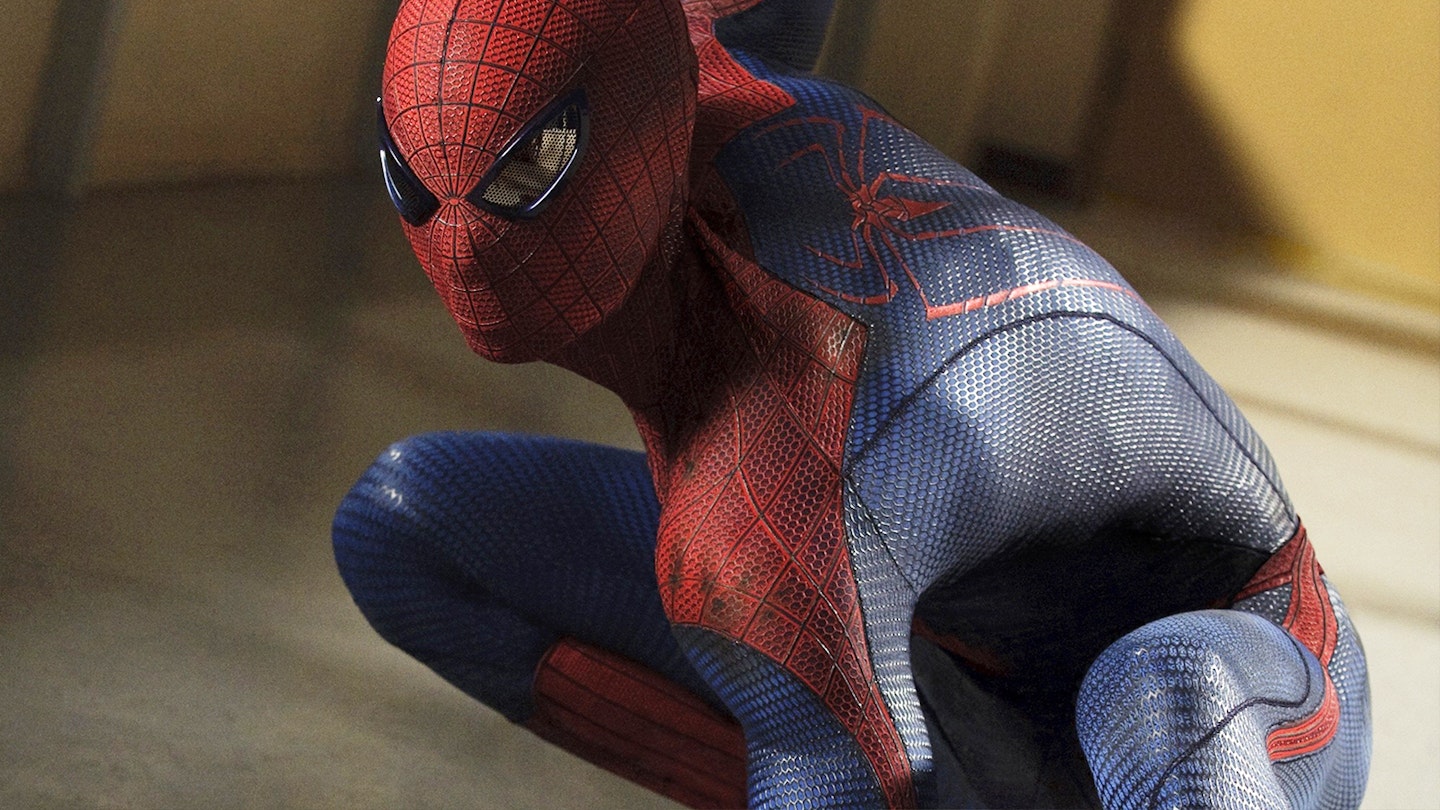 The Amazing Spider-Man feels like a reboot nobody needed, nor were they ready for: an origin story a mere decade removed from the last one; yet another dead Uncle Ben. Andrew Garfield's skateboarding Peter Parker feels a bit too, well, cool – and director Mark Webb was clearly more at home with the teen-romance aspects of the Spider-mythos (Garfield's chemistry with Emma Stone's Gwen Stacy evident) than with the super-powered action (his previous film, indie hit 500 Days Of Summer, provides crucial context). The first Amazing was also a film that clearly suffered a fraught post-production period and an identity crisis. It's oddly dour as a post-Dark Knight reboot, and there are glimpses in the trailer of moments that would ultimately be missing: hints of a deleted thread about the secret of Richard Parker's research, and Curt Connors' challenge to Peter to "come and get" the truth. In the finished film he doesn't, and never learns it.
7) Spider-Man: Far From Home (2019)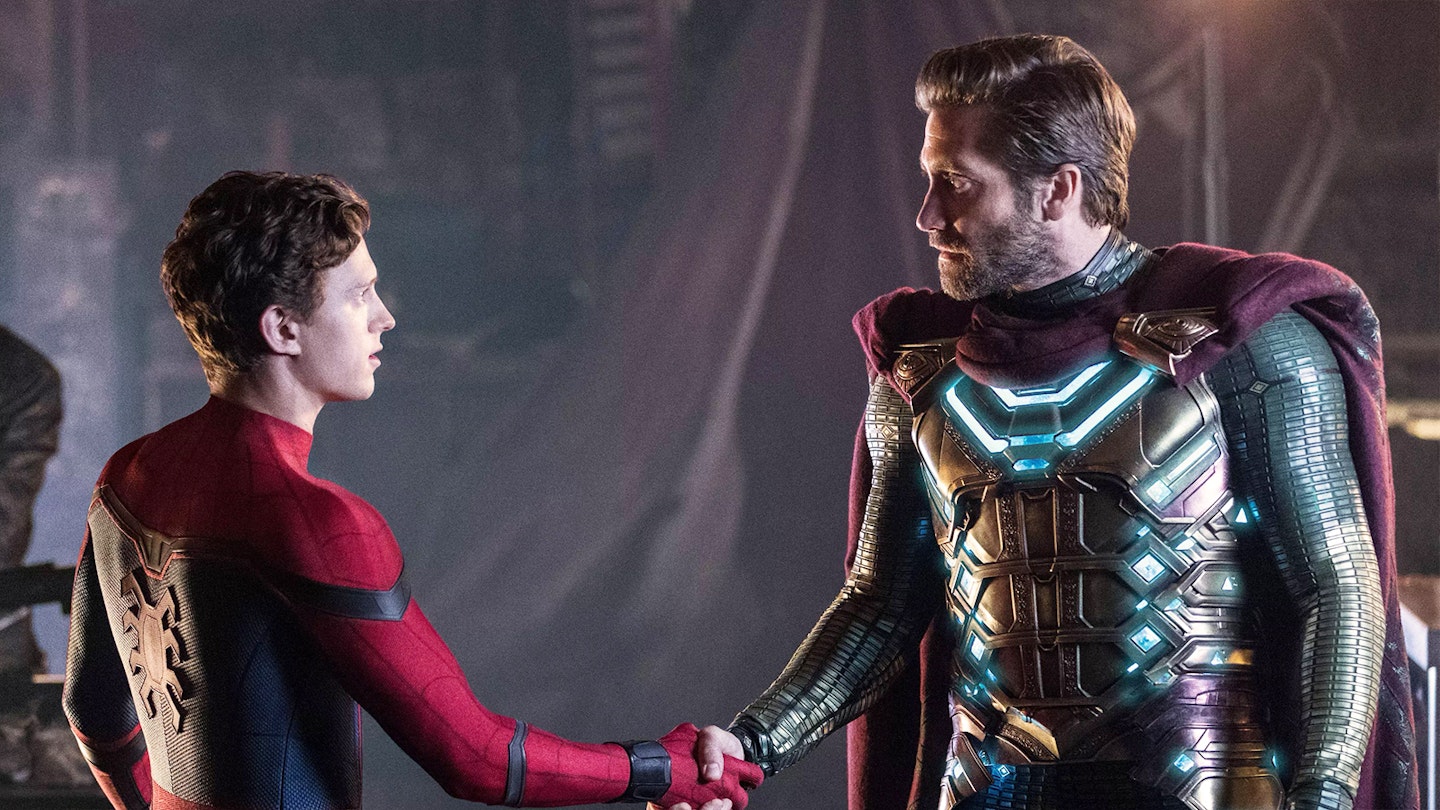 Jon Watts' sequel to his own Homecoming takes Tom Holland's Peter Parker further afield to Venice and Berlin and Prague, rather getting away from the notion of yer friendly neighbourhood Spider-Man. But hey, as Nick Fury points out, "Bitch please, you've been to space." In the absence of Robert Downey Jr., Holland and Samuel L. Jackson make for a fun new double act, but perhaps Far From Home's cleverest trick is in setting up Jake Gyllenhaal's Quentin 'Mysterio' Beck as a potential new Parker mentor. Without hammering the point home, it's a thread that reiterates that this is a young Parker subconsciously searching for a father figure, occasionally rocking up with bad uncles by accident. And the luxury of a continuing series means that to a great extent, this is still playing out an extended origin story of sorts. Far From Home is a solid instalment – plenty of fun, and with some dizzying sequences as the Mysterio madness kicks in – but in spite of its European itinerary, it doesn't really get us anywhere.
6) Spider-Man (2002)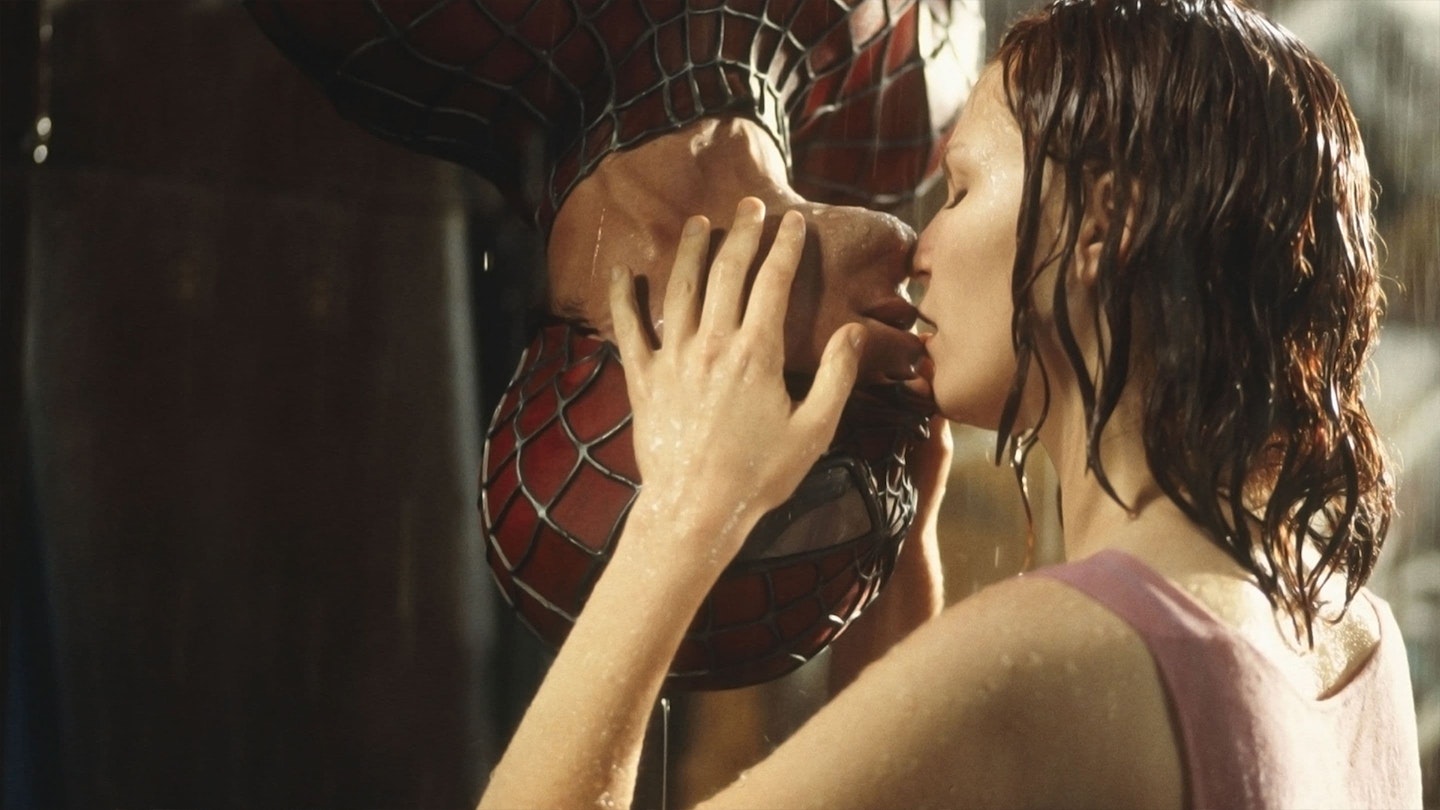 At the time, Sam Raimi wasn't an obvious blockbuster director. In the years after his Evil Dead films and Darkman (a clear Spidey predecessor in hindsight), Raimi had matured through Coen-esque crime thriller A Simple Plan and chilly ghost story The Gift. And while he plays things relatively safe with his first take on Marvel's crown jewel, there are clear moments of Raimi energy at play here – the web-slinging sequences are just as exhilarating two decades on. Leaning into the 'girl next door' romantic angle for an audience less attuned to spandex heroics, Raimi's film flourishes through inspired casting: Tobey Maguire a resolutely unlikely action hero, Kirsten Dunst a relatable Mary Jane, Willem Dafoe a layered villain, James Franco a credible… complication. The Green Goblin's static mask gets in the way of Dafoe's performance, the plot is unremarkable, and Raimi is reining it in, so this feels like it isn't quite 'there' yet. But there's plenty that hints at the heights to follow.
5. Spider-Man: Homecoming (2017)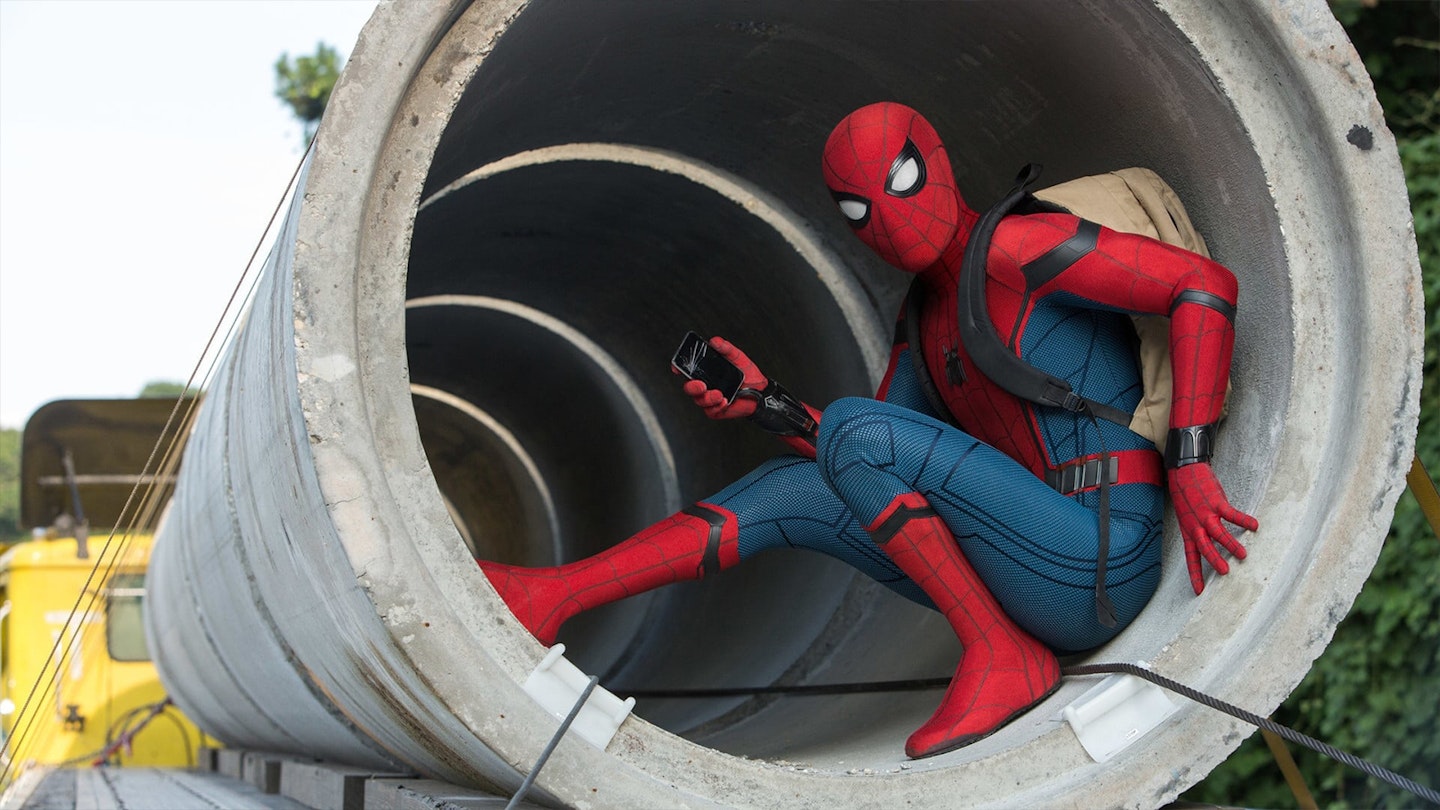 Tom Holland's Spider-Man made his sudden debut in Captain America: Civil War, and the quietly meta title of Homecoming alludes both to its own story and to the real-world situation. After years of studio politics between Marvel and Sony, Spider-Man was finally taking his place in an MCU that understood what to do with him. Much younger than we'd seen in recent years, Holland is the high-school Peter Parker that the unwieldy series had perhaps been missing: winging it, over-confident but also self-doubting, still finding his sticky feet. As we said about Far From Home, in a way this is still another origin story, showing where Peter came from by sending him back there – but crucially, it doesn't ask audiences to sit through the whole spider-bite / Uncle Ben saga yet again. Marisa Tomei is a much cooler Aunt May, Zendaya intriguing as 'MJ', and there's fabulous villainy from Michael Keaton as Adrian Toomes, aka. the Vulture. Plus, it really got another important facet of the comic book character that had rarely made it to the screen: it's really, really funny.
4) Spider-Man: No Way Home (2021)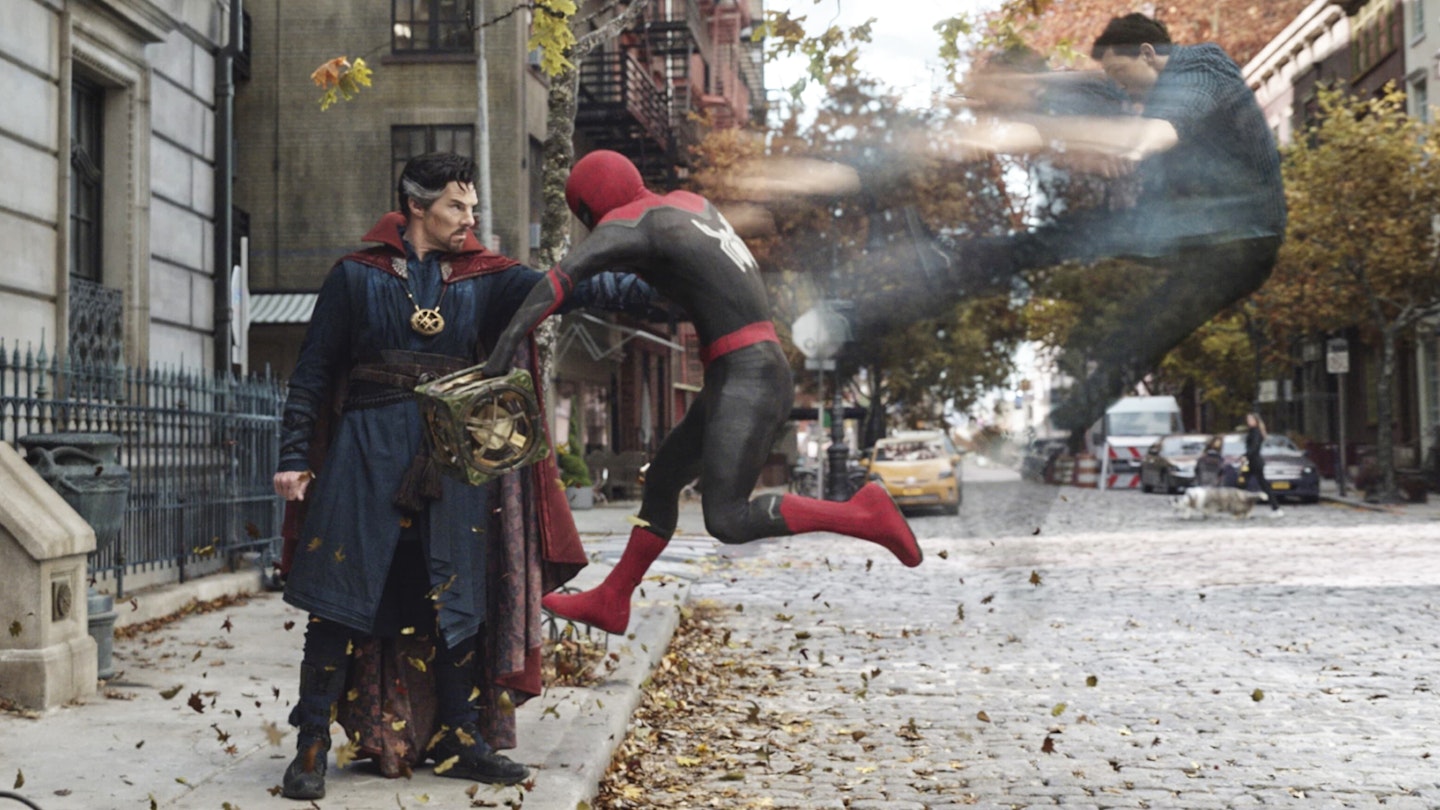 Tom Holland's third solo outing takes some cues from Into The Spider-Verse and – thanks to the MCU's ongoing malarky with Doctor Strange and his Incursions – manages to crash the two previous abandoned Spider-continuities into the current one. The result is a joyous celebration of the live-action Spider-movies: including the ones few people liked. Villains including Alfred Molina's Doc Ock and Jamie Foxx's Electro are back, and it's so cameo-heavy that some aspects get a bit lost in the chaos. But the difference between this and Spider-Man 3 is that the chaos is part of the story – the frantic plate-spinning – is the point. It's undeniably delightful to see Tobey Maguire and Andrew Garfield suit up again, while delving into the shared – and separate – experiences of loss, love, and life between 'Peter 1', 'Peter 2', and 'Peter 3' with heart and humour. It provides, if not exactly closure, then at least heartfelt acknowledgment of iterations that were simply written off rather than allowed to properly conclude – all while completing Holland's own origin story.
3) Spider-Man: Across The Spider-Verse (2023)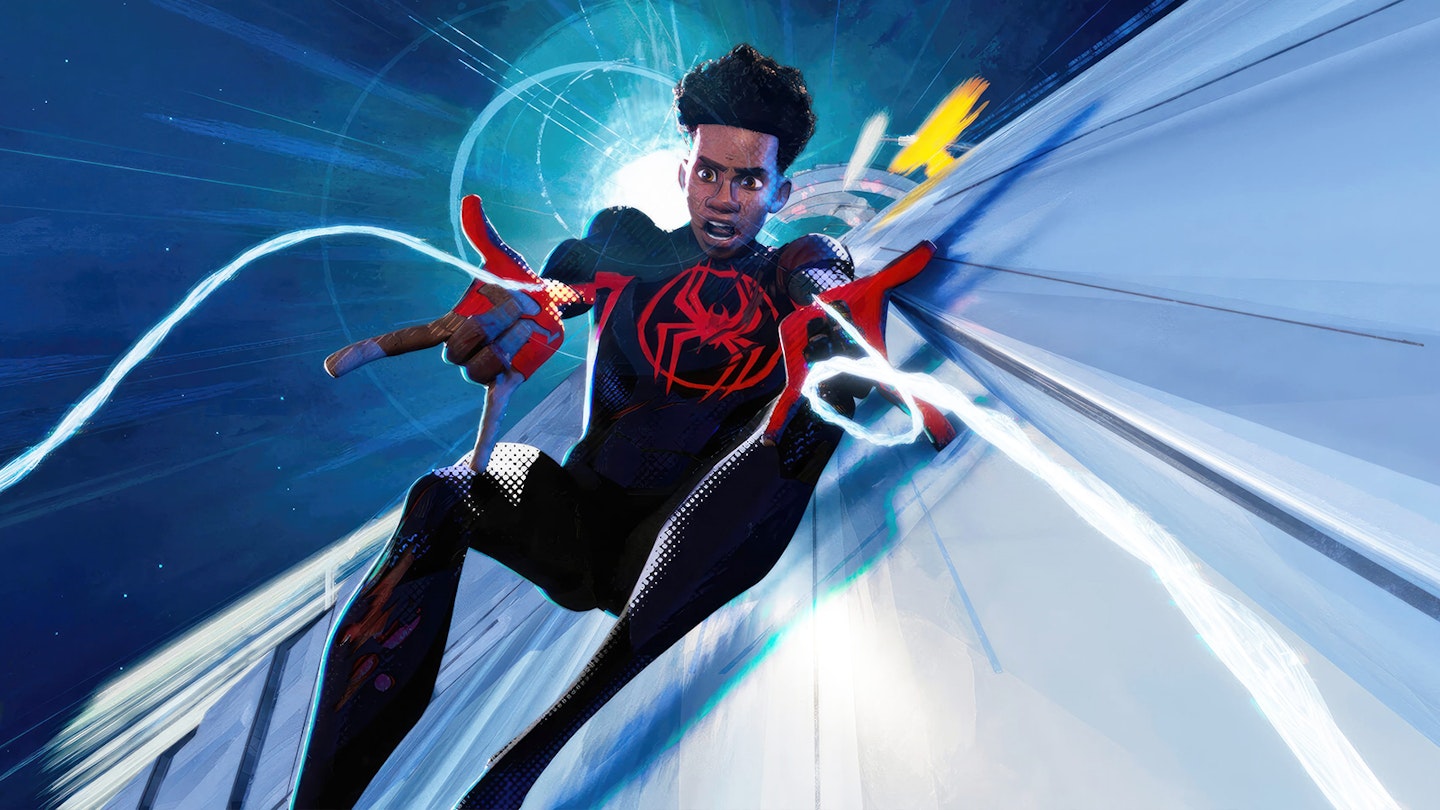 Given the seismic impact of Into The Spider-Verse, you'd be forgiven for thinking its follow-up could only be a down-swing in quality. Instead, the first chapter of the back-to-back sequels is another all-out marvel, pushing the visual splendour, the characterisation, and the emotional complexity to even greater heights. This time, Miles is blasting off across the Spider-Verse into various vibrant realities – from the India-inspired Mumbattan, to Nueva York. Most impactful is Spider-Gwen's reality, the colour palette of which shifts from shot to shot in reflection of her emotions. Emboldened by the success of the first film, Across is an absolute work of art – the look and movement of characters like Spider-Punk (an electrifying Daniel Kaluuya) pushing the entire medium forward yet again. And the continuation of Miles Morales' story is beautifully drawn – he's not just a Spider-Man, with all the great power and great responsibility that that entails, but a rapidly-growing-up kid having to take his own independent steps into the world. As a 'part one', it doesn't feel quite as complete as the first film – but in so many other ways, it's absolutely its equal.
2) Spider-Man 2 (2004)
With the confidence of a successful Spider-Man behind him, Spider-Man 2 was where Sam Raimi really allowed himself to let loose, reverting to bananas crash-zoom-upside-down-camera form. Happily, the material was there to meet him head-on, as was the tech that allowed metal appendages to be believably bolted onto Alfred Molina. Doctor Otto 'Octopus' Octavius is arguably the apex of the Spidey villain roster, and the left-field casting of Molina pays off brilliantly. The setpiece on the New York subway is thrilling, but it's the sight of Doc Ock and Spidey flinging the elderly Aunt May up and down the outside of a building that's pure unfettered Raimi – that, and the surprisingly brutal (for a PG) surgery scene in which Doc Ock's mechanised tentacles murder a room full of doctors. The balance between the action and the Peter/MJ relationship is perfect too. It's that deft combination of spectacle, humour and heart that makes Spider-Man 2 a high point of blockbuster live-action superhero filmmaking, even all these years later.
1) Spider-Man: Into the Spider-Verse (2018)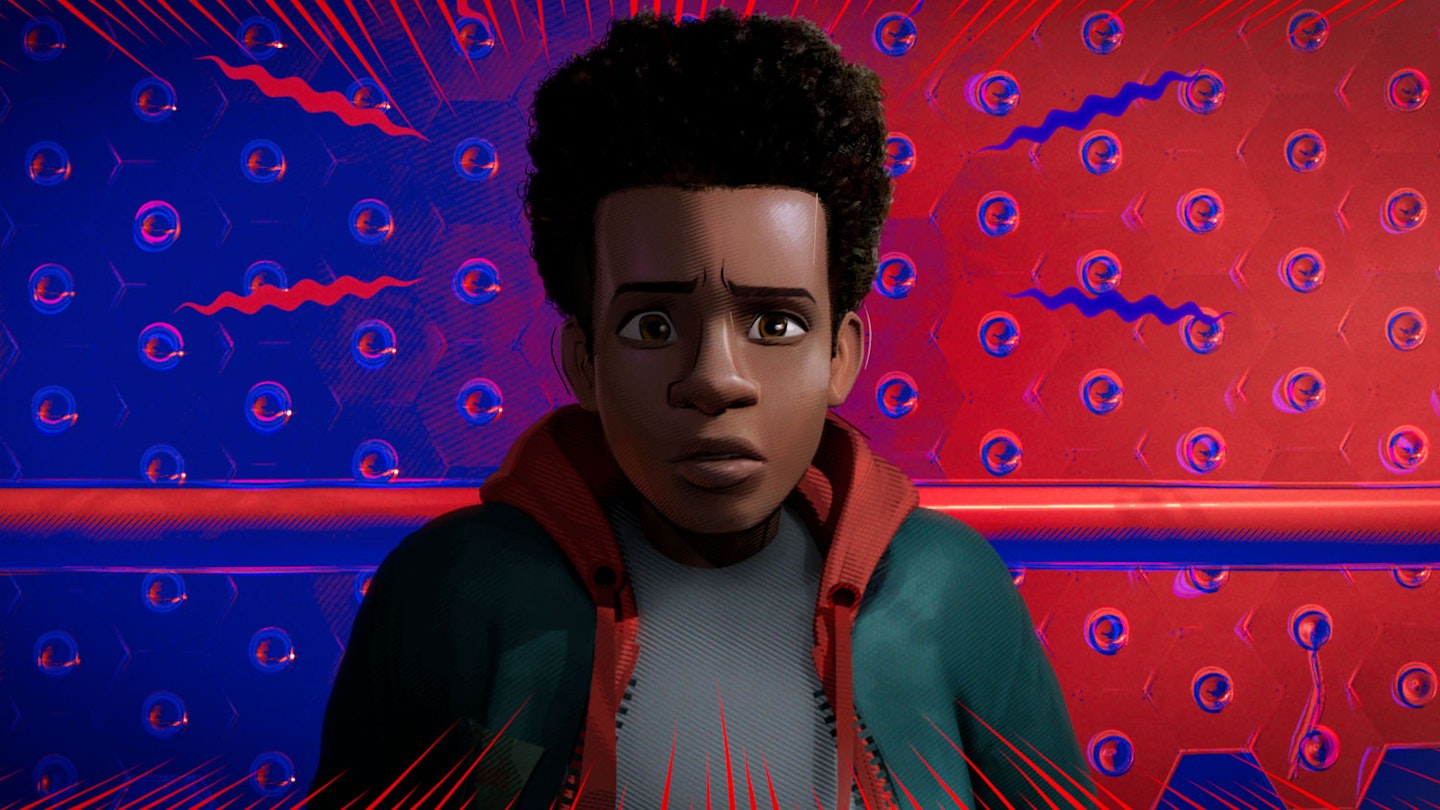 After years and years of Peter Parker stories, it turned out the greatest cinematic Spider-Man outing would focus on a different face under the mask: that of Brooklyn's Miles Morales. It's just one revolutionary element of a film that switches up the game in every way possible – kick-starting an entire new era of mainstream animated movies, cracking open a superhero multiverse before the MCU or DCEU attempted it, and telling a different kind of Spidey story while drawing attention to the shared things that make Spider-people who they are. The result is an absolutely dazzling, dizzyingly smart, gloriously silly masterpiece. It's packed with the trademark whip-smart humour of masterminds Phil Lord and Christopher Miller, boasts an instantly loveable Miles courtesy of Shameik Moore, and delivers a roster of bonkers Spider-variants – from Nicolas Cage's moody, monochromatic Spider-Man Noir, to John Mulaney's Looney Toons-esque Spider-Ham. Seeing these distinctive Spider-pals characters share the same space remains mind-blowing – but that it's all wrapped up in such visual invention and character-focused plotting is the real miracle of Into The Spider-Verse.