The first rule of Fight Club is that you do not talk about Fight Club. The first rule of Bottoms, the sophomore feature from director Emma Seligman, is to not take it too seriously. This is a film with barely a sincere moment in its 91-minute runtime, instead focusing on building an off-kilter, heightened high-school world, and having a helluva time playing with it.
PJ (Rachel Sennott) and Josie (Ayo Edebiri) are outsiders, looking to level up their social status. They're pining after hot cheerleaders Isabel (Havana Rose Liu) and Brittany (Kaia Gerber) — both seemingly into boys, and way out of PJ and Josie's league. After a bizarre and hilarious incident involving Isabel's boyfriend Jeff (Nicholas Galitzine) and Josie's car, she and PJ launch a female fight club, ostensibly to teach girls self-defence — but in actuality, to try to get lucky, and shed their reputation as the "ugly, untalented gays".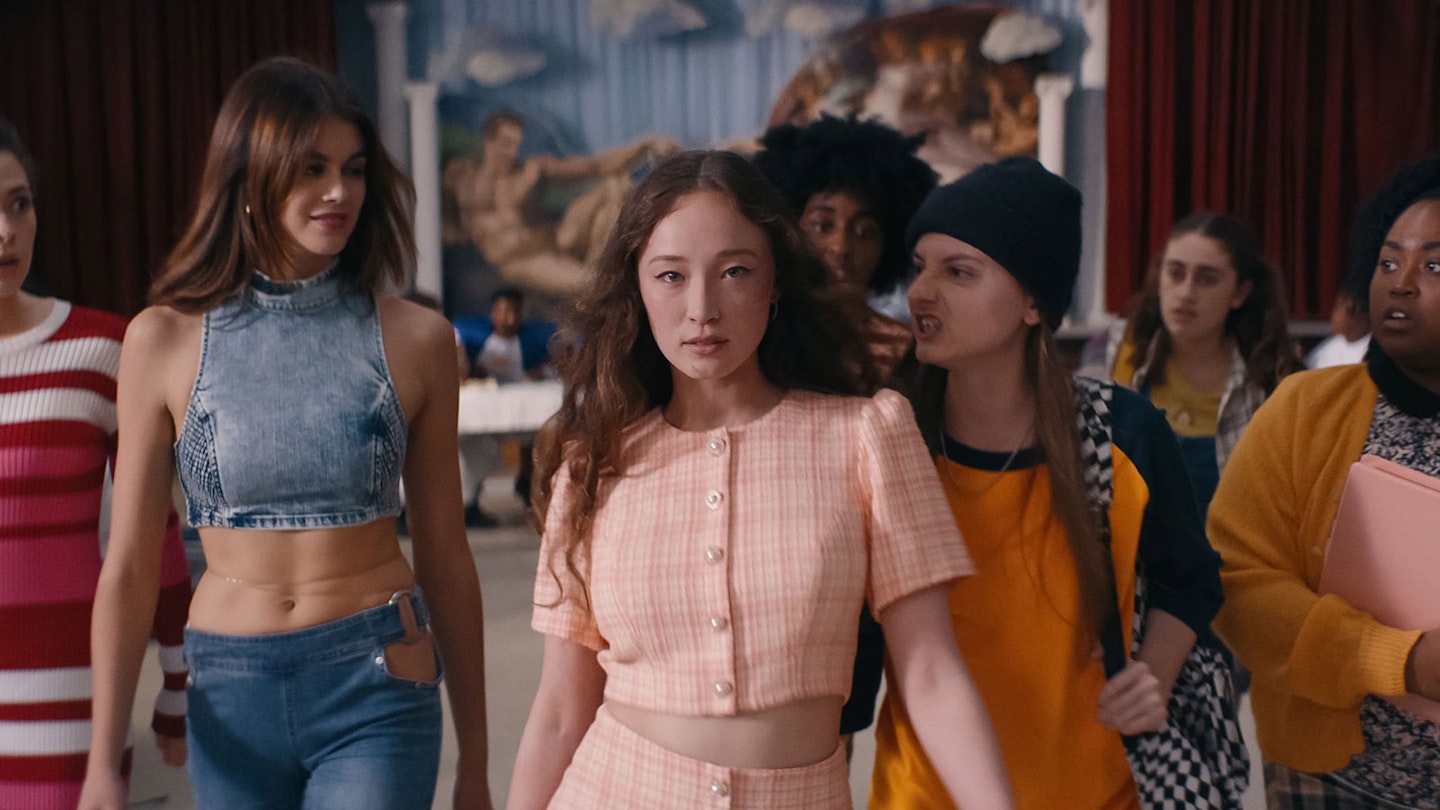 But plot isn't really Bottoms' main concern. While you're still trying to figure out just how exactly setting up a fight club saves the girls from expulsion, the film has moved on to another sequence, another joke, another piss-take. In her stress-inducing debut Shiva Baby (which also starred Sennott), Seligman masterfully ratcheted up tension — here, she seems to delight in undercutting it, maintaining a propulsive pace and energy. This makes the narrative mechanics hard to keep track of at times, and there's not much by way of character development to keep you grounded — but once you settle in to Bottoms' eccentric vibe, you won't care much either.
As wonderfully daft as most of Bottoms is, there is a strange catharsis to it, too.
In an all-round brilliant cast, The Bear's Ayo Edebiri is the standout. Unleashed in her full comedic form, she amps up Josie's awkwardness to almost unbearable levels, as well as making the more dramatic moments ring true. Rachel Sennott, also on co-writing duty alongside Seligman, delivers her usual spiky, sarcastic persona, and the pair's chemistry as long-time best friends is the glue holding Bottoms together. Special shout-out to Nicholas Galitzine as man-child jock Jeff — often seen playing the leading man in the very type of movies that Bottoms is poking fun at, he commits entirely as a handsome, privileged idiot.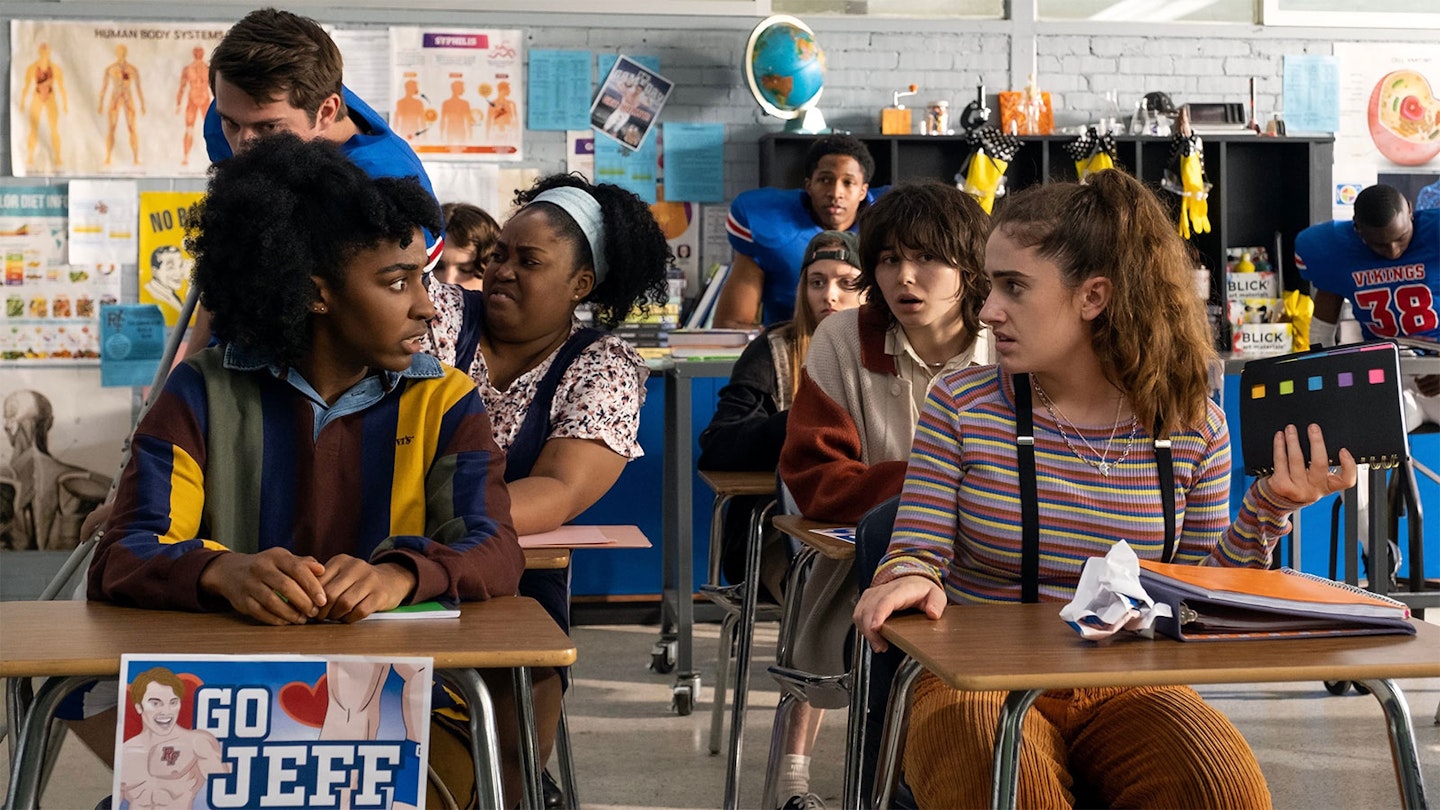 As wonderfully daft as most of Bottoms is, there is a strange catharsis to it, too. Seeing the girls figure out how to throw — and take — a punch, deriving giddy glee from bloody noses and black eyes, feels fresh and subversive, as they indulge in a kind of rage and violence that women are typically expected to shy away from. It sets up a brilliantly batshit action ending, the influence of Quentin Tarantino and Edgar Wright evident. Plus, stick around for that much-loved, mostly forgotten movie sign-off — a blooper-reel credits sequence.