As the medium continues to evolve, anime is growing increasingly popular with worldwide audiences – with the arrival of streaming services like Crunchyroll and Funimation, Netflix's ever-growing anime collection, and a spate of live-action remakes.
But anime is a blanket term that encompasses a rich and varied catalogue of titles, spanning genres, moods, and visual styles, with some original narratives and others being drawn from manga. There's a strong tradition from works to draw upon Japan's rich folklore and feudal ancestry – early western-hit Ninja Scroll used shogunate myth to craft a violent and dark fantasy adventure, while Studio Ghibli utilised Shinto folklore to form a heartfelt coming-of-age tale in Spirited Away.
Equally as prevalent is anime's interest in the future and human-technology integration, with renowned hits Akira and Ghost In The Shell each taking on their own unique approach to prophecy. The medium is also recognised for its expression and examination of Japan's history with war, both traditional and nuclear.
If you're looking to discover all that anime has to offer, we've brought together some of the best anime movies for your collection.
The Best Anime Movies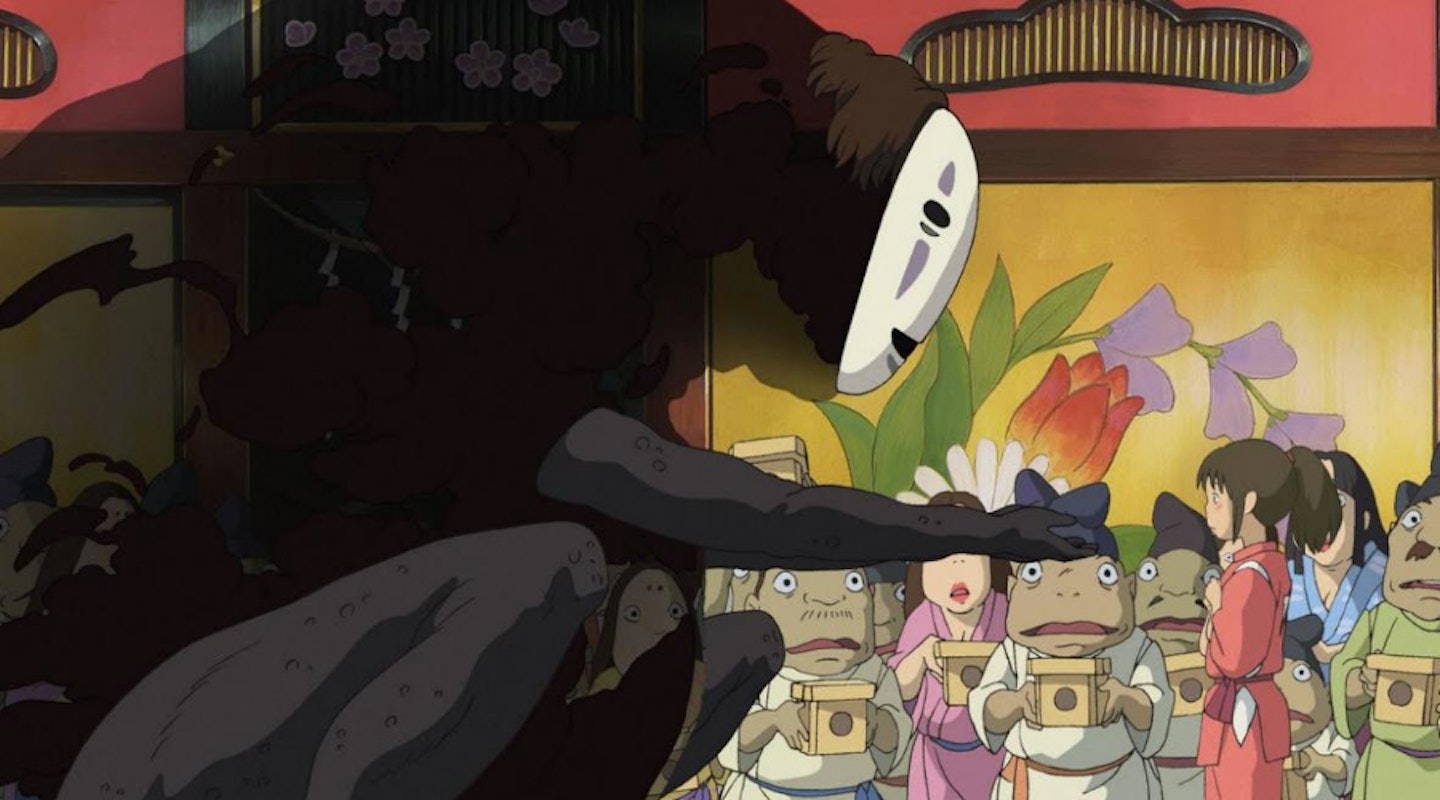 1 of 25
Spirited Away (2001)
Spirited Away is an undisputable crossover hit, one that continues to enthral and charm audiences nationwide, introducing western audiences at large to the works of Studio Ghibli. The surreal, mythological tale tracks the misadventures of ten-year-old Chihiro who, along with her parents, stumbles across a resplendent paranormal bathhouse occupied by weird and wonderful folkloric creatures and spirits. It's a coming-of-age tale like no other with a thematic depth, sheer creativity and beauty of execution that remains the Ghibli signature. It's not just one of the animation house's greatest titles, but one of the best movies of the 21st century.
2 of 25
Akira (1988)
Alongside Ninja Scroll and Ghost In The Shell, Akira is another landmark of the medium, pioneering with its epic narrative, stunning art style and atmospheric soundtrack. Akira follows Kaneda and Tetsuo, two teenage biker gang members with no stake in Neo-Tokyo's post-nuclear apocalypse society. Their Clockwork Orange-esque disregard for life is thrown into flux when Tetsuo attains immense telekinetic abilities, drawing the attention of Colonel Shikishima and his government-backed secret organisation. Akira deviates considerably from its incredible manga source material, but each version stands monolithically in the cyberpunk genre.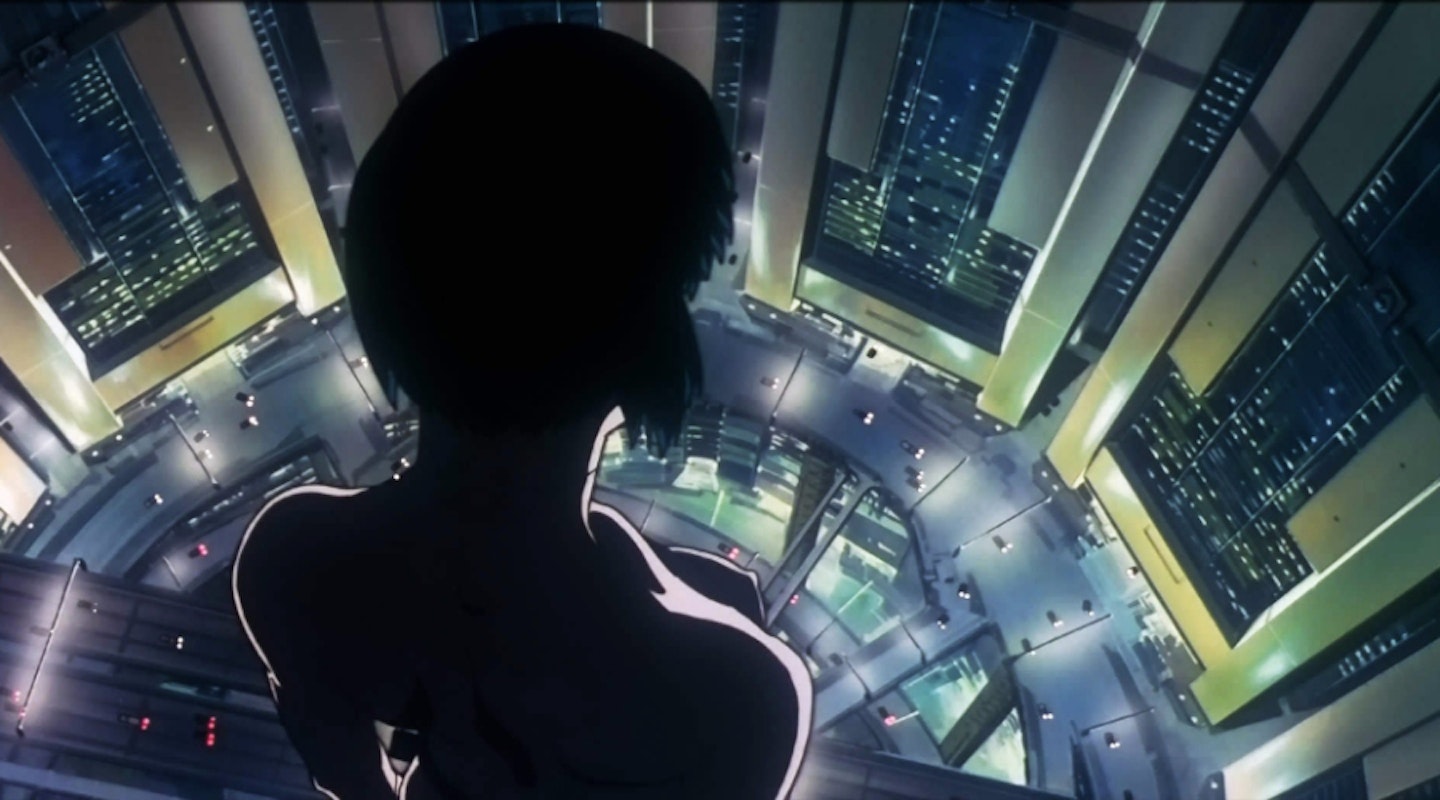 3 of 25
Ghost In The Shell (1997)
With a philosophically-charged cyberpunk screenplay, iconic visuals, and ideas liberally pinched by Hollywood ever since, it's no wonder Ghost In The Shell is so monolithic not just in anime, but sci-fi as a whole. Set in New Port City, 2029, it follows augmented police agent Major Motoko Kusanagi as she hunts down the Puppet Master, a ghost-hacking terrorist who has been taking over the tech-infused minds of powerful and valuable people. From its movie sequel Ghost In The Shell: Innocence, to the Stand Alone Complex TV series, to 2017's controversial Scarlett Johansson-starring live-action Hollywood adaptation, the Ghost In The Shell universe has continued to expand – but the original remains the best.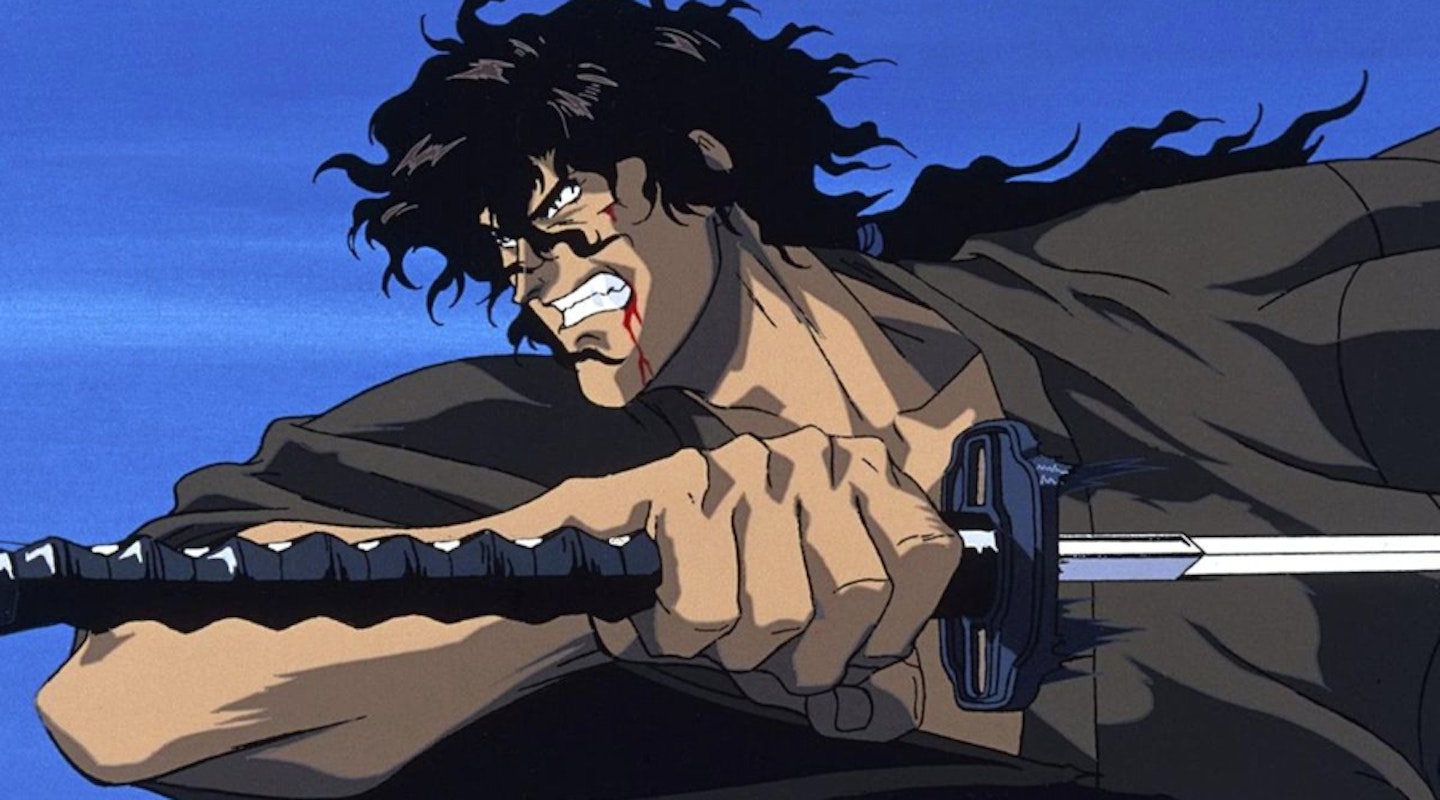 4 of 25
Ninja Scroll (1993)
For many anime fans of a certain generation, Ninja Scroll was their introduction to the medium. Released in the UK in 1995 and again in its fully uncensored form in 2004, it's a hyper-violent action-adventure classic and a pioneer of mature-audience anime. The film follows Kibagami Jubei, a mercenary swordsman in feudal Edo-era Japan who is begrudgingly commissioned to stop the Shogun Of The Dark. This mission involves taking on the Eight Devils of Kimon, an elite ninja unit with supernatural abilities, with the assistance of Kagero, a beautiful-but-poisonous ninja, and Dakuan, a vile little spymaster. Though iconic and carrying great artistic merit, some scenes in Ninja Scroll have not stood the test of time due to the objectification and violent treatment of the female lead, Kagero.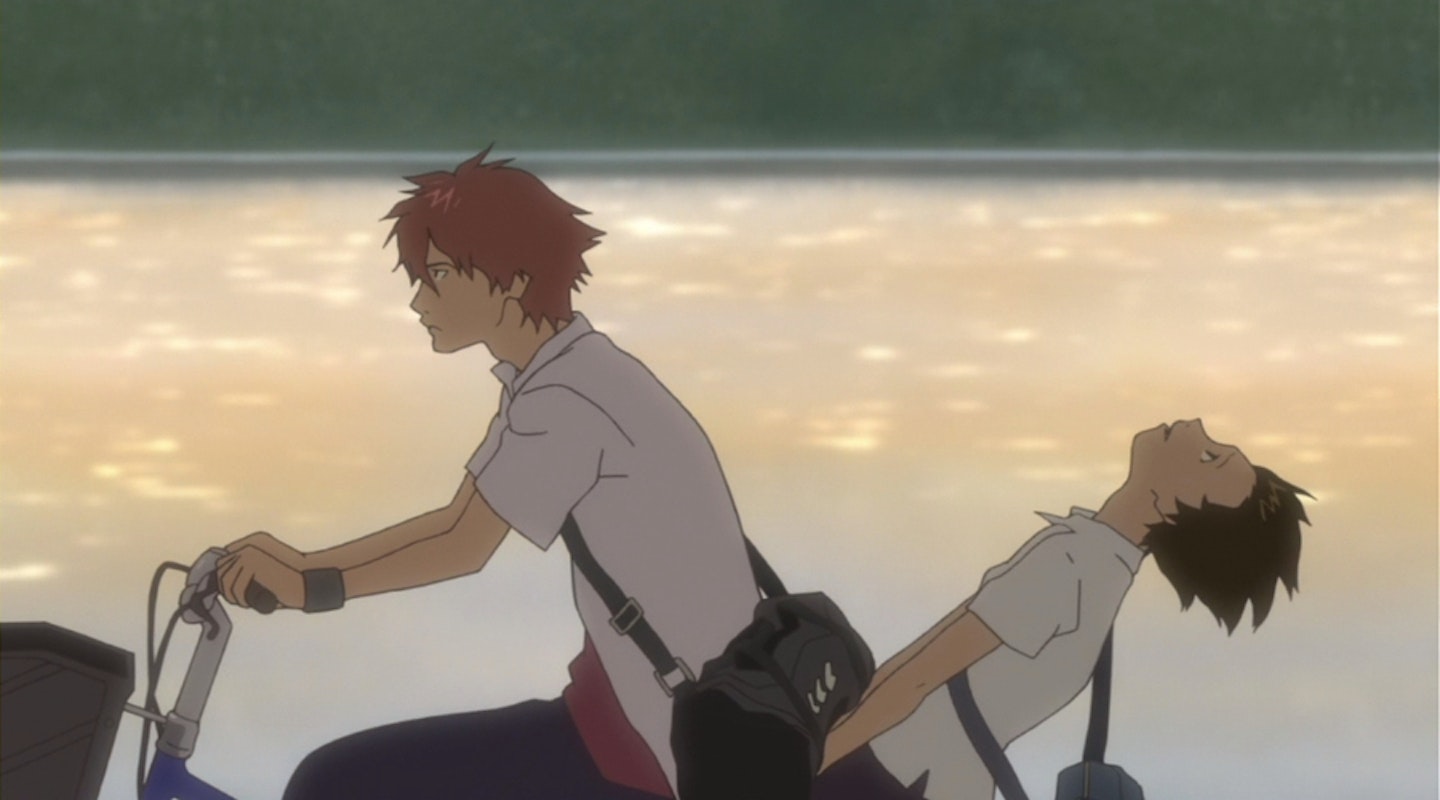 5 of 25
The Girl Who Leapt Through Time (2006)
Not just drop-dead gorgeous to look at, The Girl Who Leapt Through Time is an ode to the power of free will and the spontaneity of life. On discovering she has the ability to jump through time, 17-year-old Makoto Konno does what any right-minded teen would do – she sets about fixing her grades, righting embarrassing situations, and generally perfecting her own life at will. Yet, when it becomes apparent that the time leaps are ruining the lives of others, Makoto changes tack, hoping to use her now-limited leaps for good.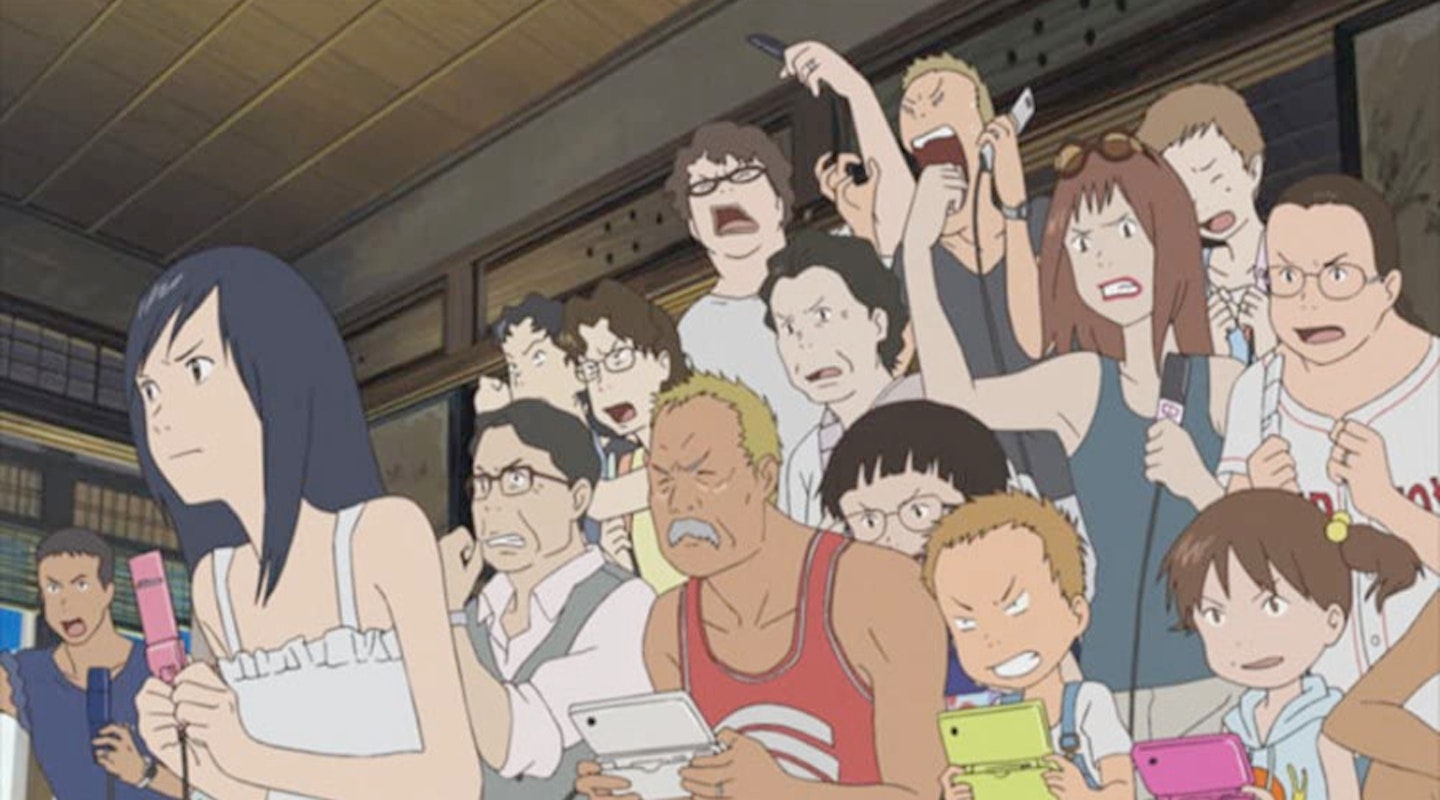 6 of 25
Summer Wars (2009)
Mamoru Hosoda followed The Girl Who Leapt Through Time with this charming coming-of-age story about a lad who agrees to be the fake boyfriend of the girl he likes... on a trip to see her family. Making matters worse, a rogue military AI causes trouble in the metaverse Oz, threatening to put a downer on the reunion festivities (and bring the world to its knees). It's a visually beautiful story with a host of wacky and loveable characters and thrilling surreal bends, all entwined with technological doomsday commentary. It's wonderful, bizarre, prophetic and witty.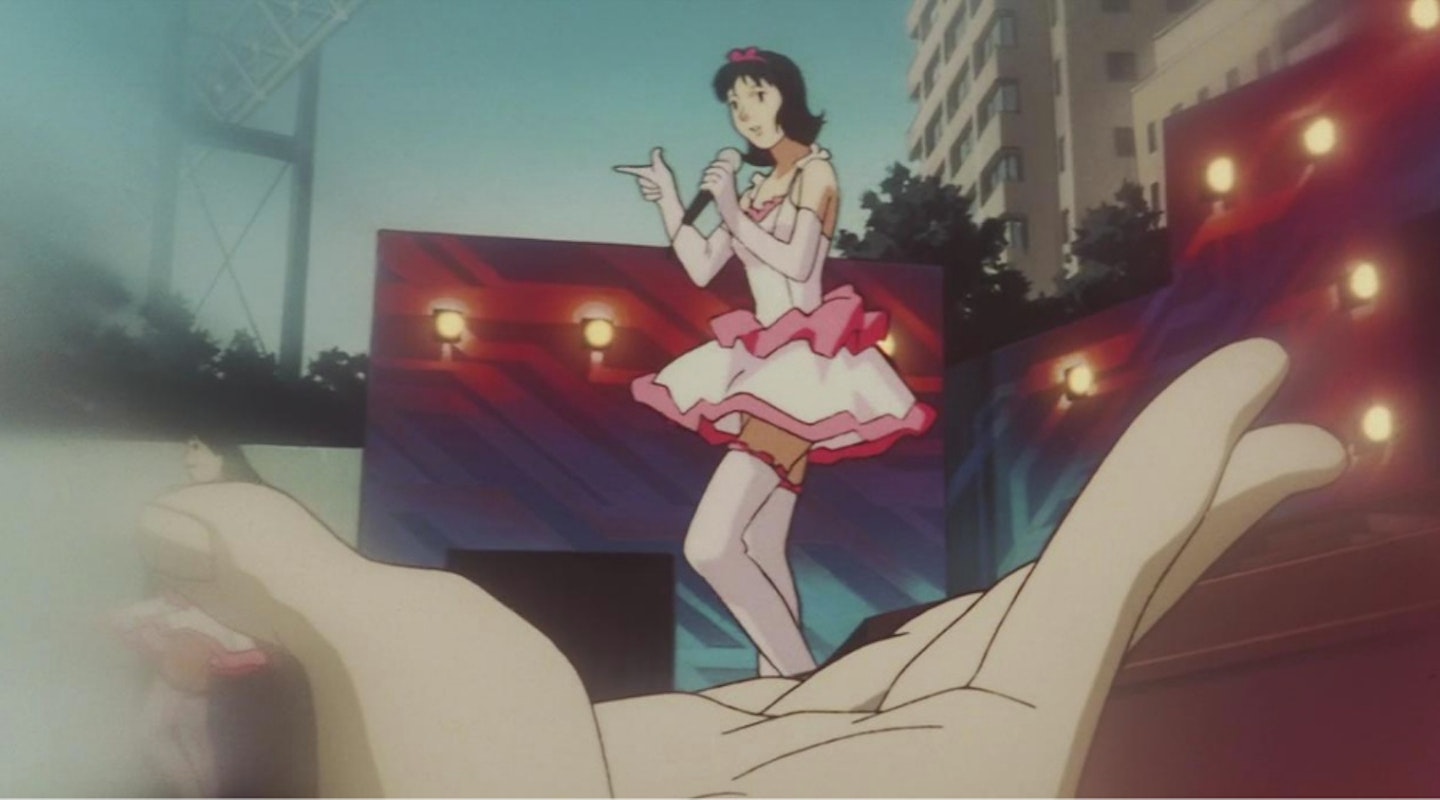 7 of 25
Perfect Blue (1999)
Satoshi Kon's psychological thriller Perfect Blue is an accomplished and unsettling exploration of obsession, celebrity, and reality. Mima Kirigoe is a member of the cutesy pop group 'CHAM!', perfectly inhabiting the on-stage Lolita-type role required of her. When she decides to leave the group to pursue an acting career, shedding the innocence of her pop-idol persona, some of her fans do not take well to the change. Soon the up-and-coming actress begins to question the reality of her life, while the audience questions her sanity. An unsettling, compelling watch.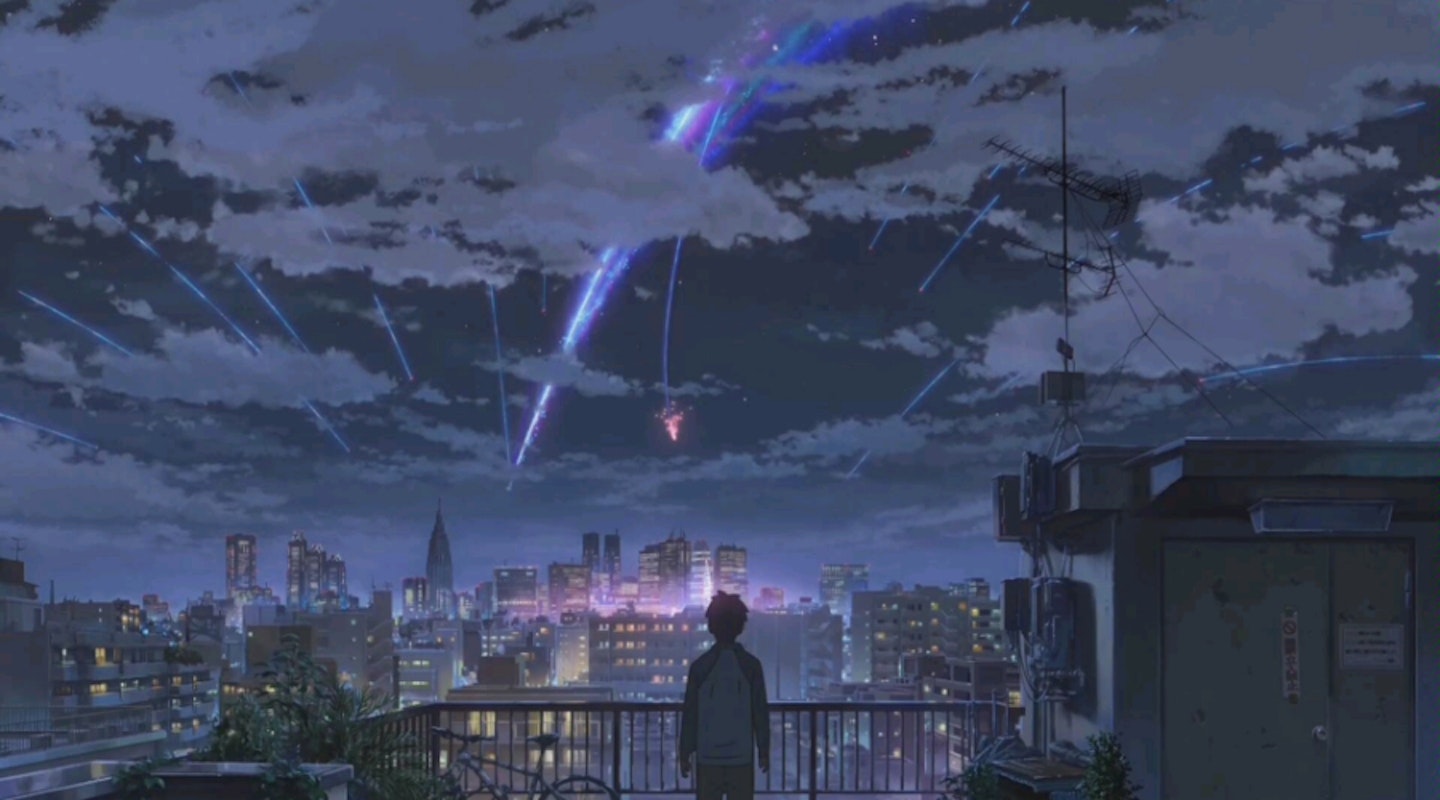 8 of 25
Your Name (2016)
It's no mere fluke that Your Name became the highest-grossing anime film of all time – it's a simply beautiful creation, combining romantic melodrama, charming characters, and cosmic entanglements in an irresistible way. It is, essentially, a body-swap tale in which Tokyo boy Taki and high school girl Mitsuha, from a rural village, begin to inhabit each other's lives, navigating the complexities that come with literally having to be someone else. From there, things get more complicated – though how exactly is best to be experienced through viewing. It's a sumptuous, emotional treat – particularly thanks to the Radwimps soundtrack – and fans would do well to check out Weathering With You, director Makoto Shinkai's spiritual follow-up.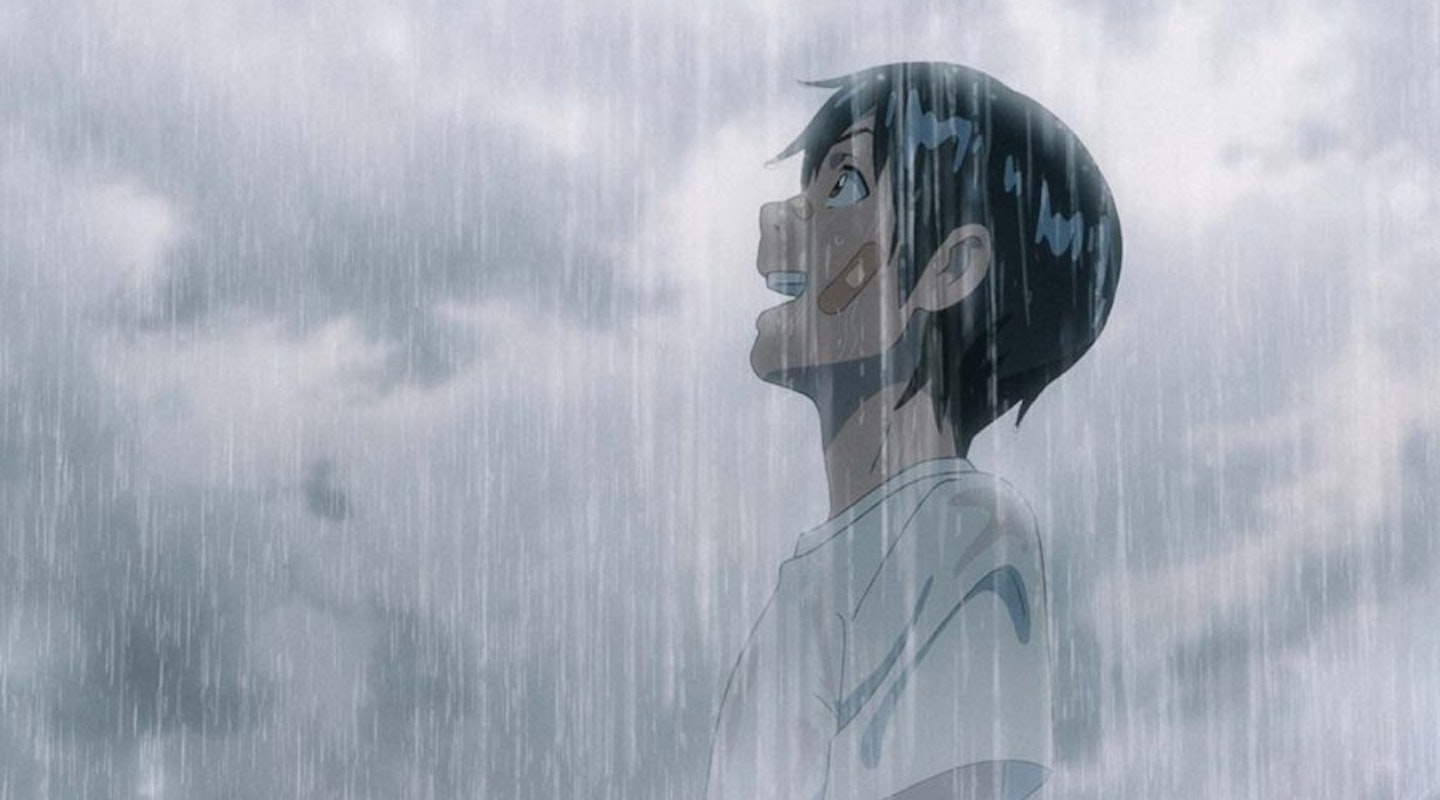 9 of 25
Weathering With You (2019)
Sixteen-year-old runaway Hodaka tries to eke out a living on the streets of Tokyo during a torrentially rainy summer. A wonderfully realised fantasy about people who can control the weather, it tackles social issues and personal problems alike while still being a fun story.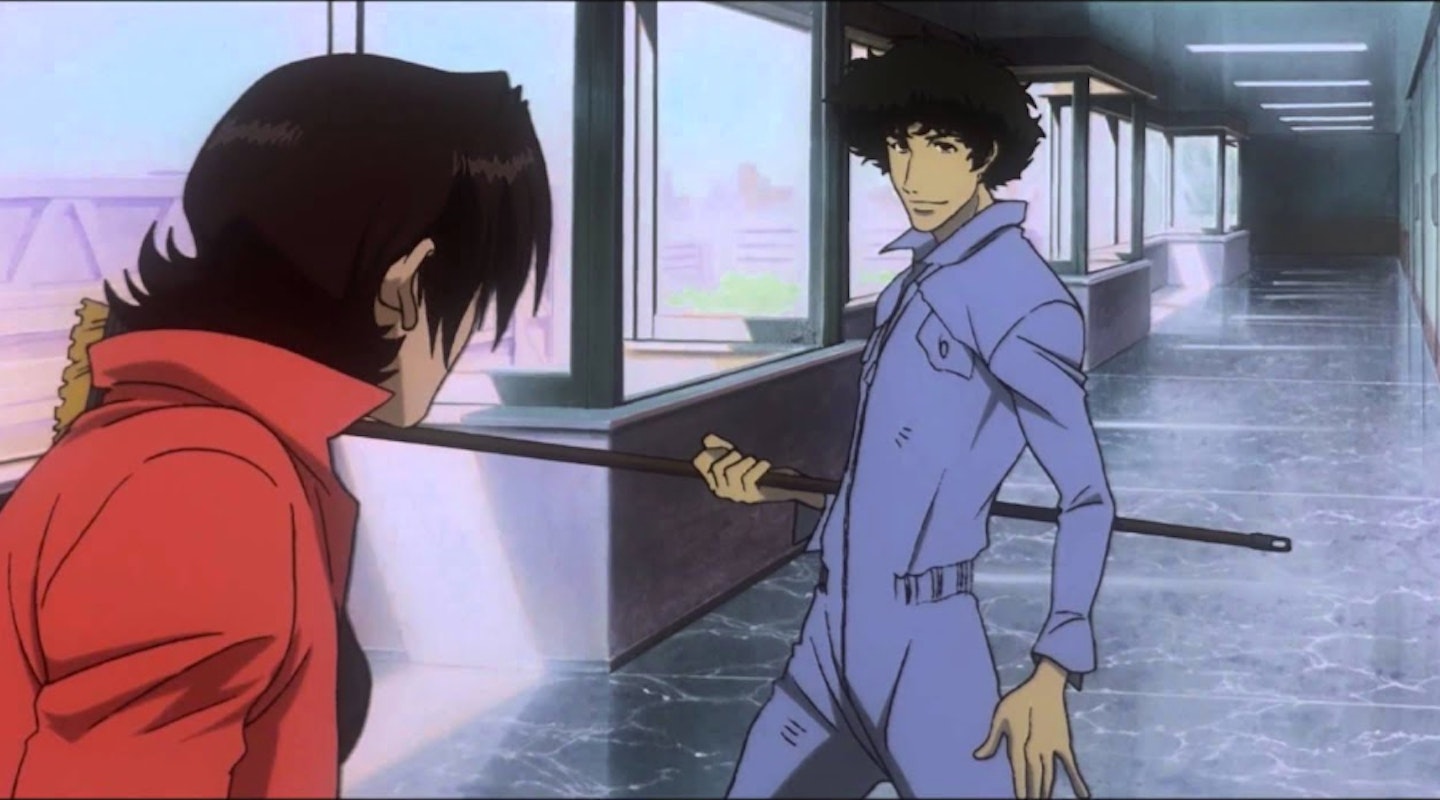 10 of 25
Cowboy Bebop: The Movie (2001)
Based on the hit anime show, Cowboy Bebop: The Movie sees audiences reunited with the star-faring bounty hunters of the spaceship Bebop: Spike Spiegel, Jet Black, Faye Valentine, Ed, and corgi Ein. In 2071, a man unleashes a deadly pathogen in Mars' capital city. When a huge bounty is put out to bring down the chemical terrorist, the crew spread out to snare their quarry. True to form, the tale features mega-corporation conspiracies and plenty of swashbuckling twists and turns, interspersed with the moments of emotional weight beloved by Bebop fans. The events of the movie fall between episodes 22 and 23 of the series, but can be viewed as a standalone, introducing new viewers to a sci-fi, jazzy-noir delight.
11 of 25
Princess Mononoke (1997)
Another Miyazaki masterpiece, Princess Mononoke is decidedly darker than the usual Studio Ghibli fare. This historical fantasy tells the story of Ashitaka, a prince corrupted by a deadly curse. Leaving his home in search of a cure, he soon finds himself caught in the middle of a war between the gods of the forest and an industrious human mining colony. The movie is clear in its overarching themes of environmentalism and mortality, more nuanced than the typical good-bad binary. A thoroughly gorgeous, imaginative work of epic fantasy fiction.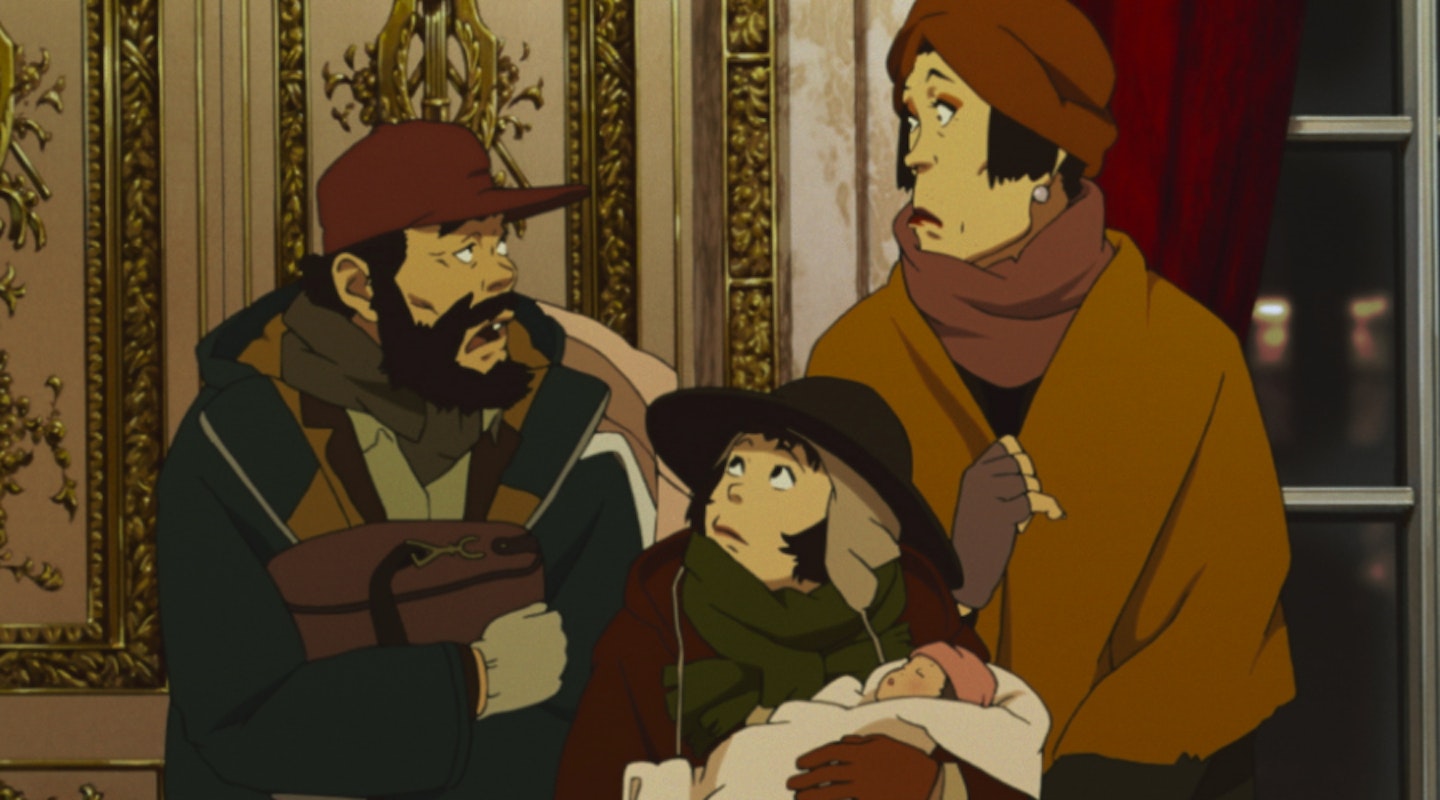 12 of 25
Tokyo Godfathers (2003)
Tokyo Godfathers is a heart-warming and bittersweet anime holiday movie that'll raise a laugh as quickly as draw a tear. In a sentimental turn by Perfect Blue's Satoshi Kon, the movie follows three homeless individuals (a drunk, a drag queen, and a runaway) who find an abandoned newborn on Christmas Eve. The trio decides to reacquaint the child with its mother, and travel the streets of Tokyo on Christmas Day, encountering various individuals who slowly reveal the sad and dark truth behind the child's lineage.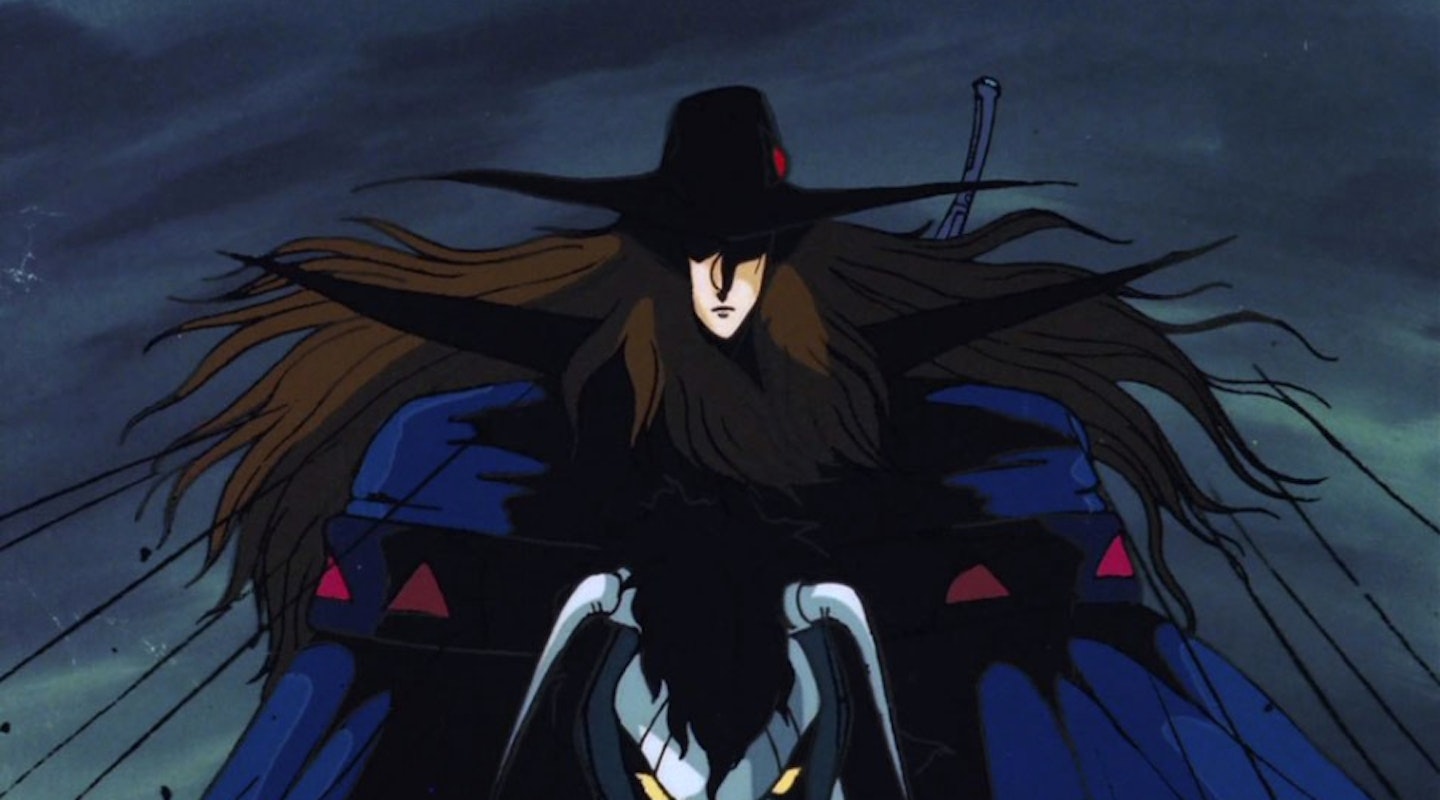 13 of 25
Vampire Hunter D (1985)
1985's Vampire Hunter D is a vintage classic with a quintessential anime storyline, set in a dark and surreal gothic fantasy future following an apocalyptic nuclear event. In a world controlled by supernatural forces, Doris Lang is bitten by an ancient aristocratic vampire – much to the chagrin of his noble, honour-obsessed family. To stop her vampiric transformation, Doris hires the enigmatic hunter 'D' after encountering him on the road, who himself is part-vampire and has a particularly chatty, sentient hand. What follows is a suitably bloody affair, littered with grotesque monsters and supernatural showdowns. It's not exactly cerebral, but it's brilliant fun.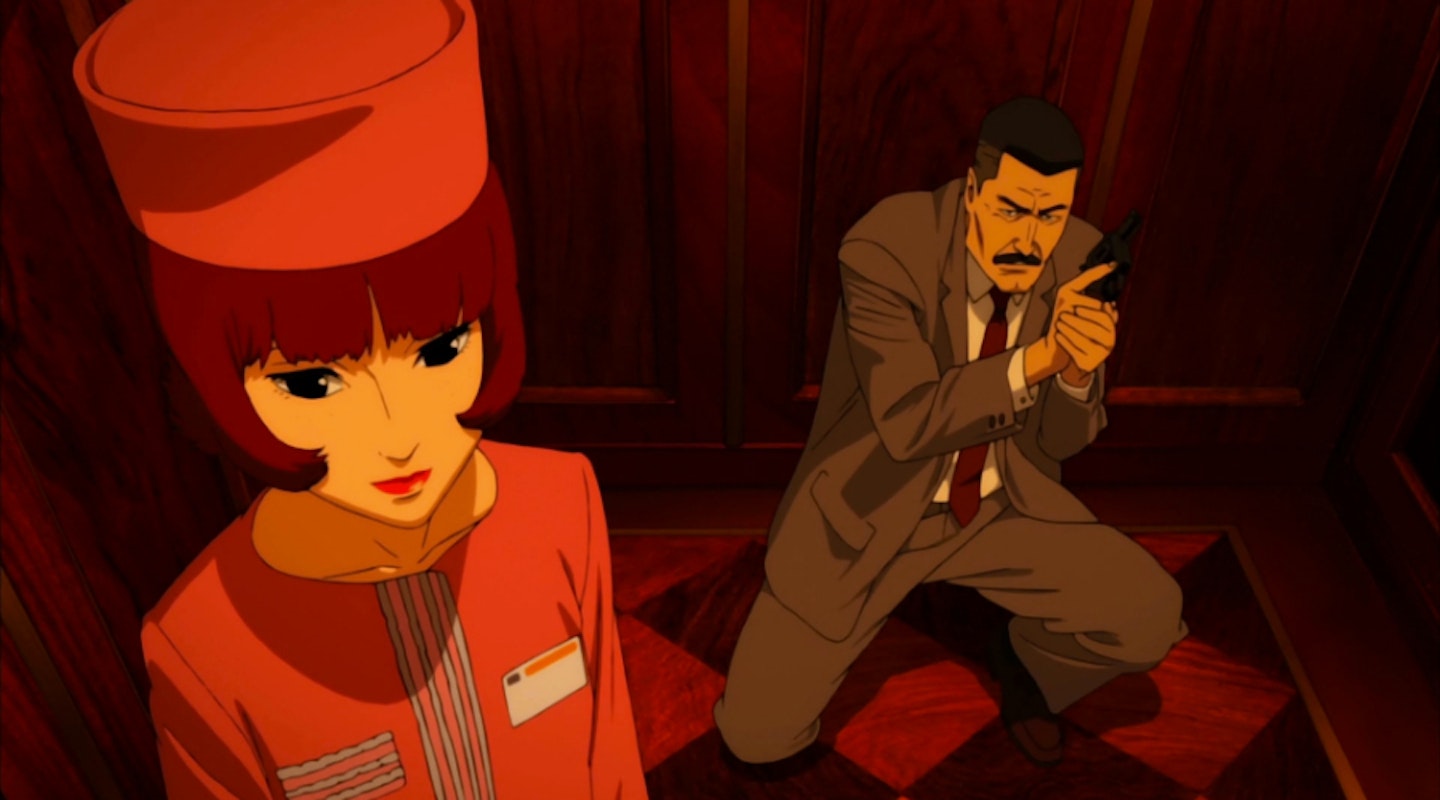 14 of 25
Paprika (2006)
Stomping familiar territory to new effect, Paprika is a sci-fi thriller that explores what happens when technology penetrates the deepest and most intimate regions of the human mind. Following the theft of a device that permits psychologists to enter a patient's dreams, the device's therapeutic intention is subverted, and dream-based mind control is enacted, bleeding the subconscious into reality. Doctor Atsuko Chiba takes it upon herself to track down the thief by entering the dream space herself. Satoshi Kon's final feature film before his untimely passing, Paprika is a work of immense creativity and influence – without it, we probably wouldn't have Christopher Nolan's Inception.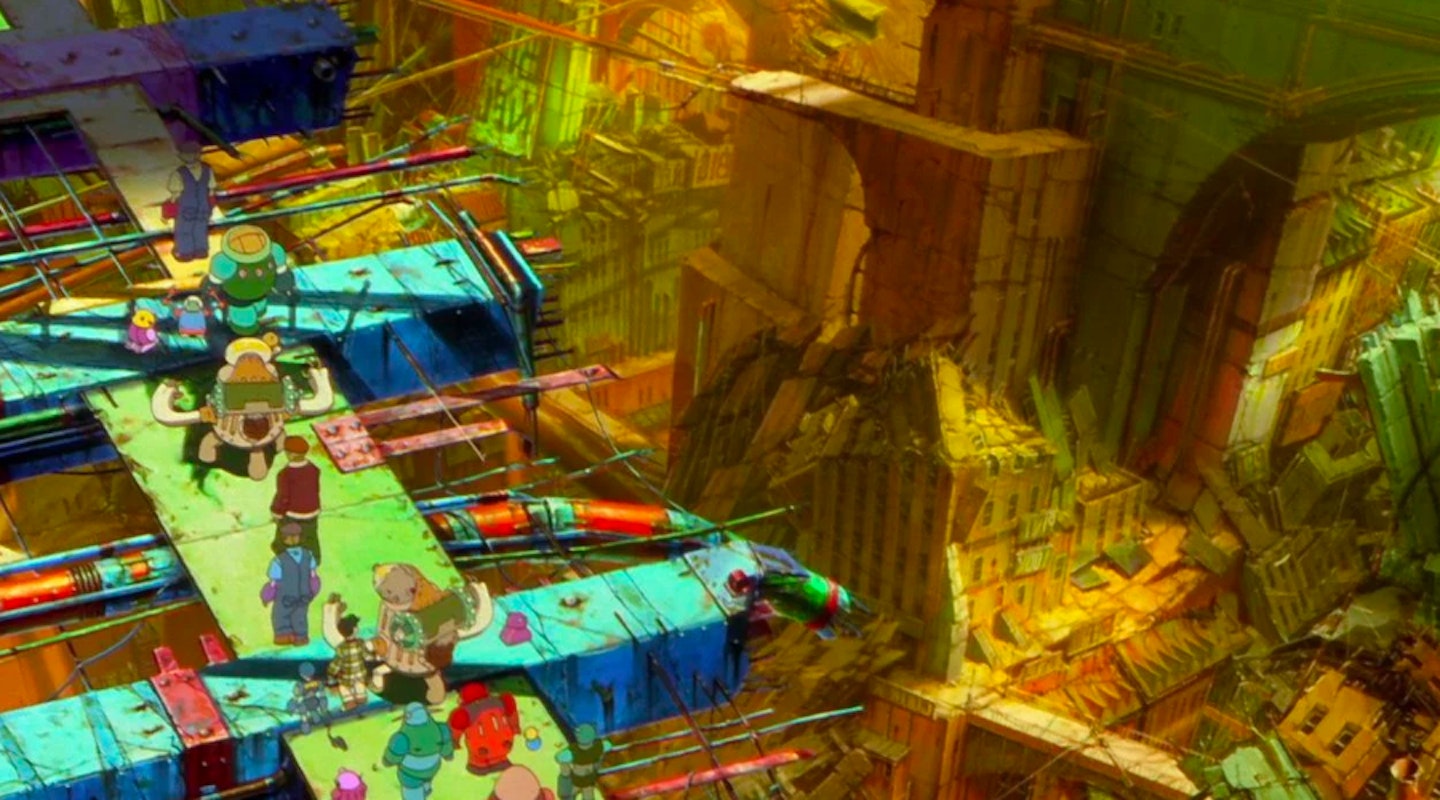 15 of 25
Metropolis (2001)
No, Metropolis isn't an anime remix of Fritz Lang's 1927 sci-fi classic - though the original manga owes it some influence. It's a dieselpunk tale of retro-futurism and the human soul, written by Katsuhiro Otomo of Akira fame and directed by Rintaro, an animator who previously worked on Ninja Scroll. The main thrust of the movie follows Kenichi and his uncle as they try and uncover the truth behind a mysterious girl named Tima, but several interweaving narrative lines are at play, each conspiring to show you the real star: the city of Metropolis. The architecture of Metropolis is complex, grand, intricate, and sprawling and houses a not-so-subtle class criticism, with the bourgeoisie humans living above and the disenfranchised and abused working-class robots living below. It's one of the best architectures to ever grace anime cinema.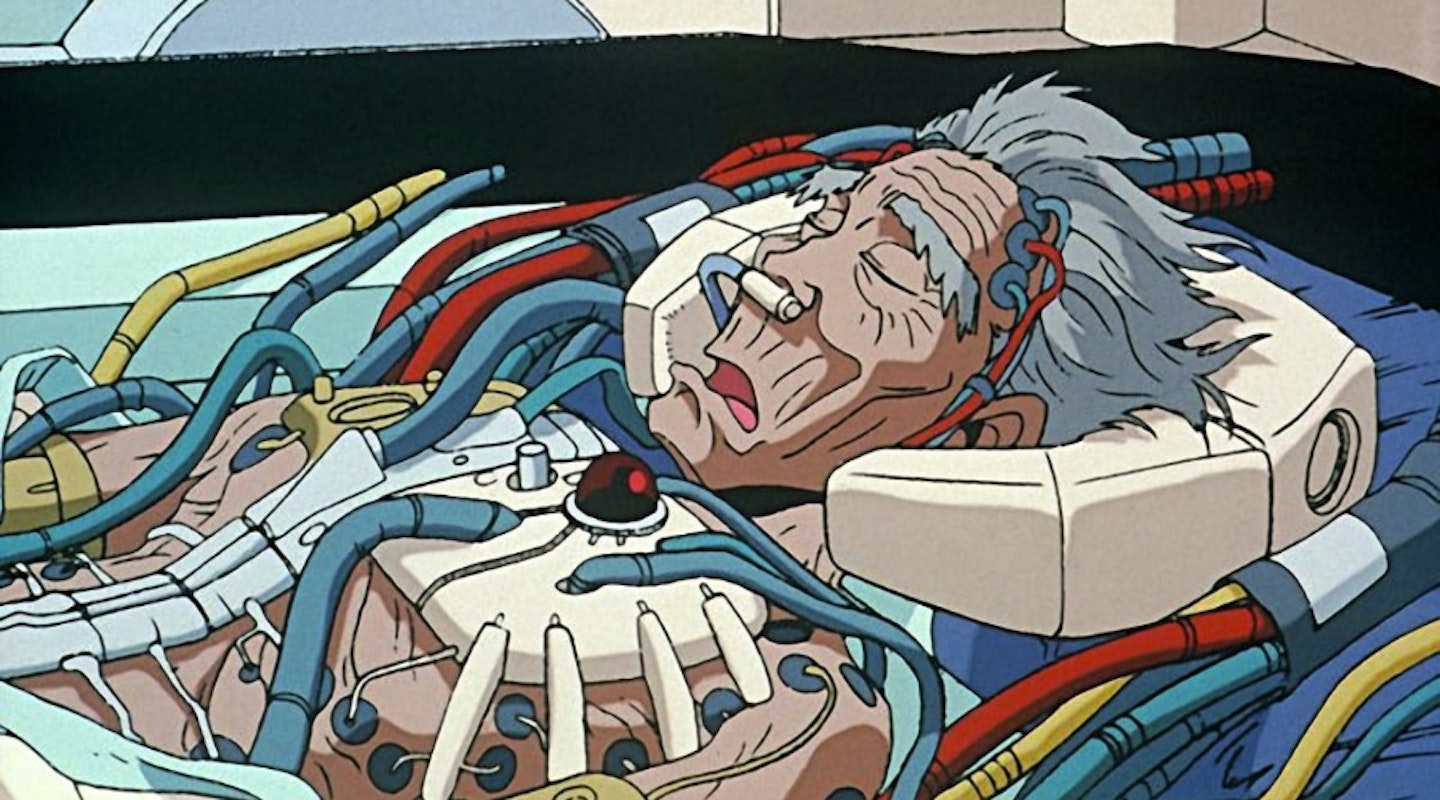 16 of 25
Roujin Z (1991)
Mixing political commentary, sentimentalism, and technological musings, Roujin Z is a strange brew. Directed by Hiroyuki Kitakubo, an animator on Akira, the film takes place in a technologically-advanced Japan, where the government has developed a robotic hospital bed. 81-year-old Kiyuro Takazawa is chosen as the first patient, and all seems well – until the bed begins to transmit the old man's thoughts. His nurse enlists the help of some hackers in order to free him from the experiment, which triggers the bed's true form to awaken and flee into the streets of Tokyo. Funny, cynical, and a worthy addition to any collection.
17 of 25
Grave Of The Fireflies (1988)
Directed by Isao Takahata, Studio Ghibli's Grave Of The Fireflies is the utterly heart-breaking tale of two siblings, Seita and Satsuko, who are separated from their parents during a US firebombing strike on Kobe in late 1945. After spending some time living with an aunt under increasingly fraught circumstances, the siblings run away and attempt to survive on their own. What follows is a life of intense struggle and desperation, loaded with the grief of a nation attempting to reckon with and overcome the wide-scale tragedy in its past, and the collective guilt that comes with it. Far away from the likes of Spirited Away or My Neighbour Totoro, it remains an immensely important work in the Ghibli canon.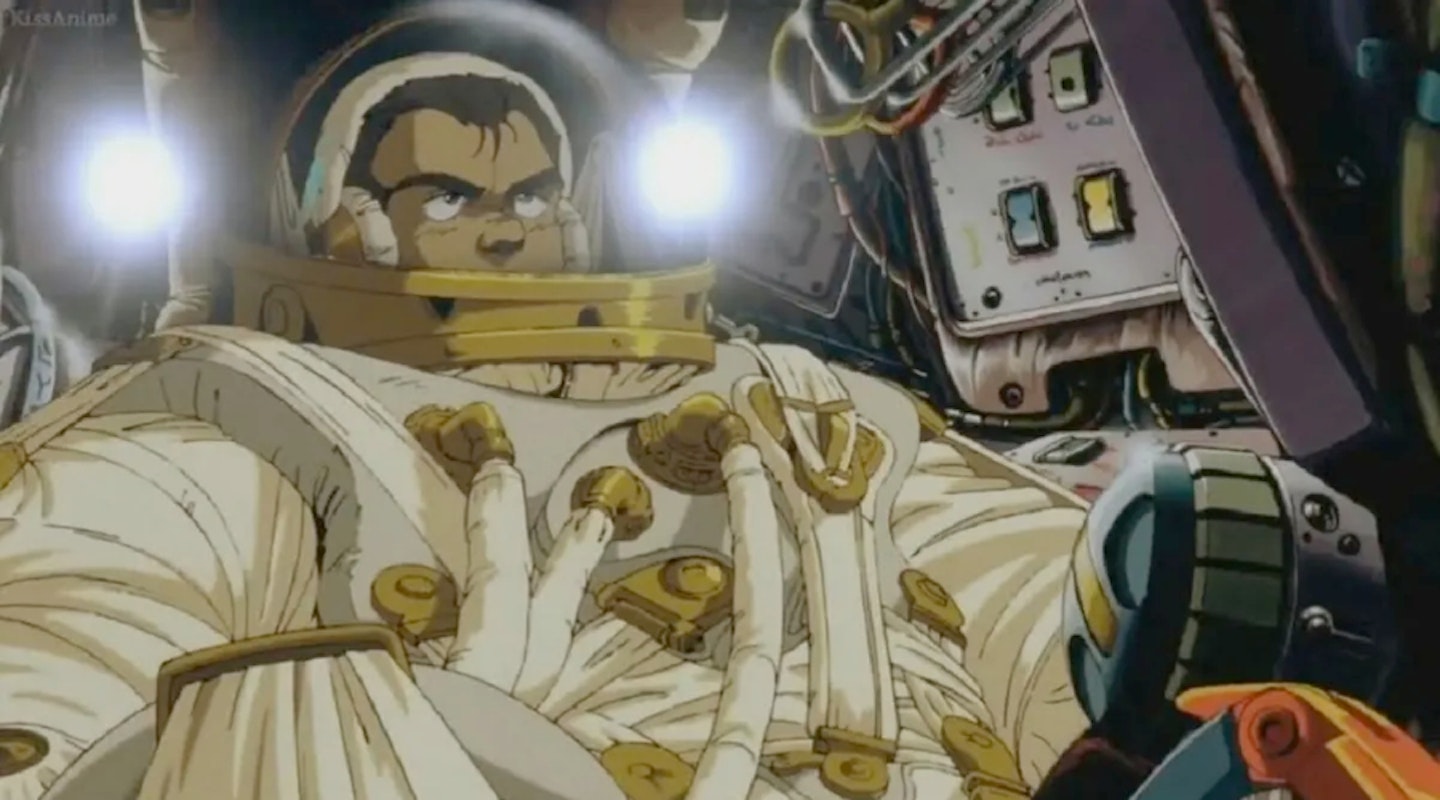 18 of 25
Royal Space Force: The Wings of Honnêamise (1987)
On the edge of war, a kingdom and a republic face each other as they push for technological superiority. Though political leaders see the progression of technology in terms of its warring potential, others see it as a positive force that will see humans finally visit space. Throw into the mix some personal drama and religious struggles, and you've got yourself a tale worthy of your time. Once a box-office flop, Royal Space Force: The Wings of Honnêamise is a surprisingly artful and experimental title now recognised as a foundational anime text (even in light of its poorly aged approach to gender politics). It was also the first anime outing for both Bandai and Gainax, now among the most important companies in the anime industry.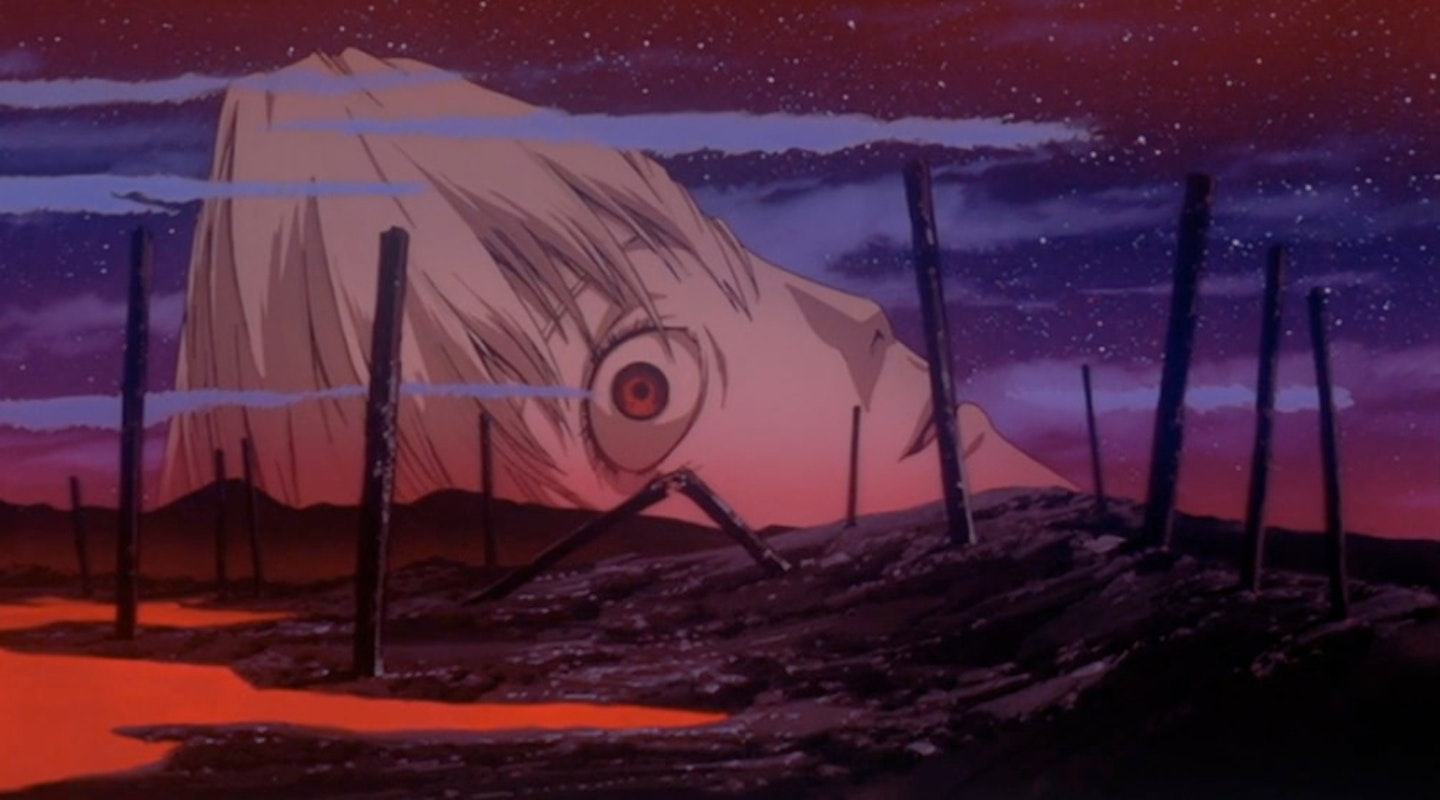 19 of 25
Neon Genesis Evangelion: The End of Evangelion (1997)
Neon Genesis Evangelion is a tale like no other, merging kaiju-mech sci-fi hyperbole with coming-of-age teen awkwardness, knotty psychoanalytical considerations, and deep-cut biblical references. Foundational and influential, the franchise has courted many notable disciples, including the late Robin Williams and directors Wes Anderson and Guillermo del Toro. However, the closing episodes of the original series are controversial, obliquely abstract and leave narrative threads unanswered. In the nineties, followers of the TV show were unhappy, and enough of a fuss ensued that The End Of Evangelion was commissioned.
Effectively a retcon ending to the original tale, the movie fully fleshes out the closing stage of the story with narrative heft in spades. Viewers of the show will be able to jump right into this film and follow proceedings, or for a refresh, Death and Rebirth is a feature-length retelling of the overall series arc pre-The End Of Evangelion. Or opt for the Revival Of Evangelion, which merges the two films. This series of convoluted releases is a tad confusing for Evangelion outsiders - and insiders - but once you're locked in and caught up, you'll be a fan for life.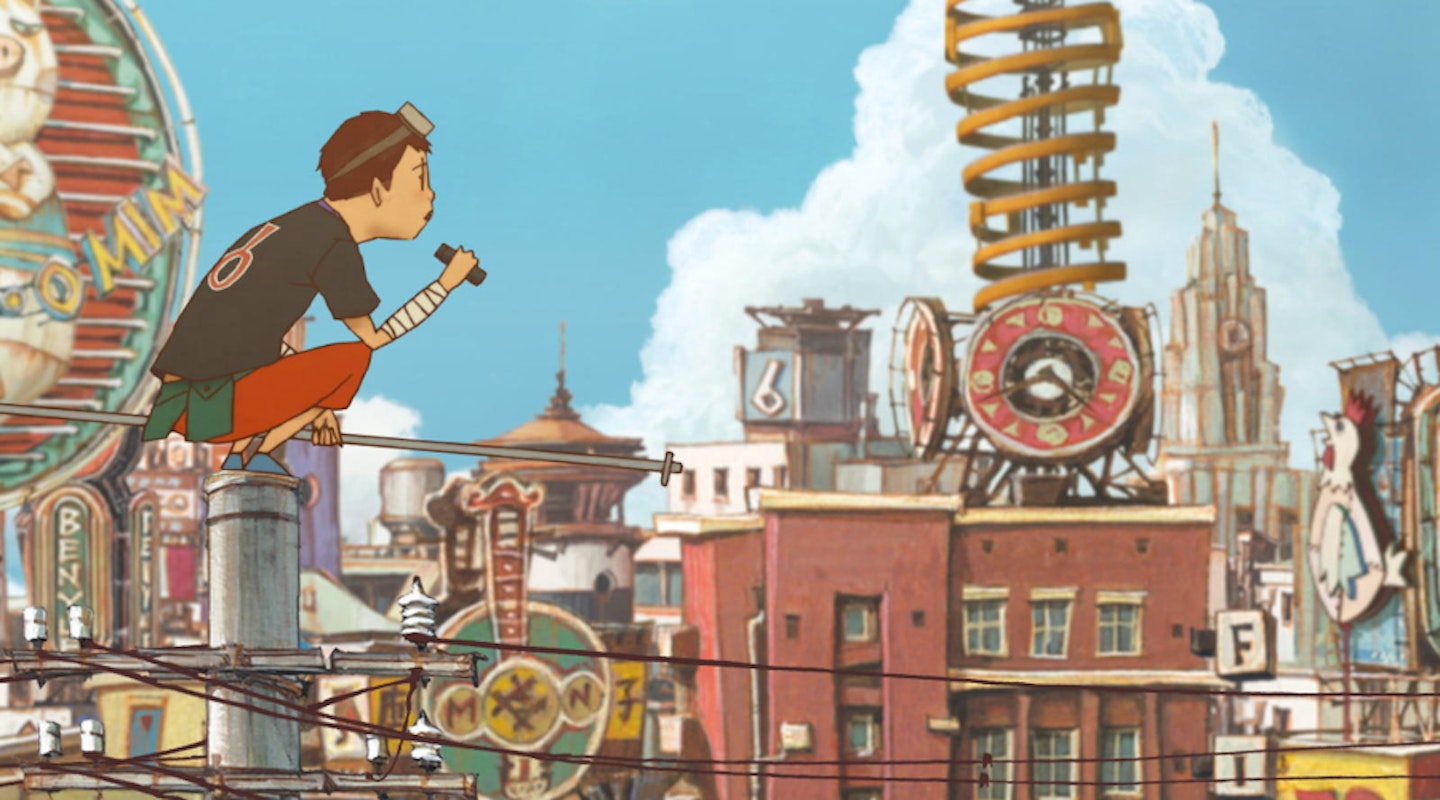 20 of 25
Tekkonkinkreet (2006)
As an international collaboration between Japan's Studio 4C and American first-time director Michael Arrias (who previously produced The Animatrix), Tekkonkinkreet is a truly unique release. Adapted from the manga of the same name, the story unfolds in Treasure Town where street-urchins Black and White operate as opposing but complementary forces, fighting back against the yakuza threat which is turning their pan-Asian metropolis into a beaten-down slum. Arrias and Studio 4C hardly miss a beat, delivering punchy storytelling and beautiful visuals in a timeless tale of good versus evil.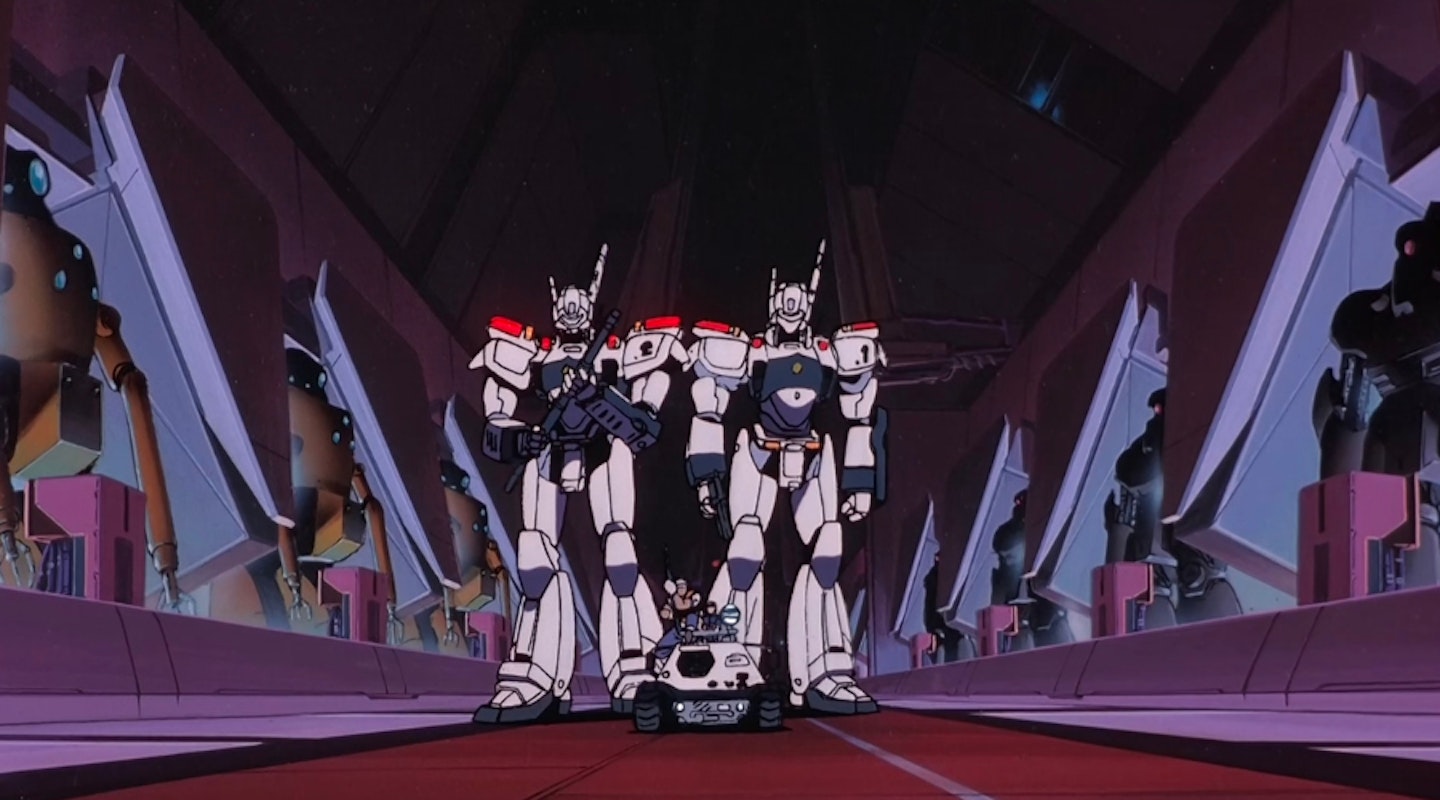 21 of 25
Patlabor: The Movie (1989)
Mechs are quintessential anime fodder, providing a potent mix of technological marvel and over-the-top action. Sometimes, as with 1989's Patlabor: The Movie, they can also provide the backdrop for some brilliant political drama, conspiratorial narrative chops and a few Biblical references. Here, in a fictitious 1999, the hopes of Tokyo are tied to Labors - giant mechs used to build and protect. When pilots begin to lose control of their Labors, potential catastrophe looms, and the faceless manufacturer comes under scrutiny. As soon as you've done watching this one, you'll want to jump right into the just-as-good, moodier sequel.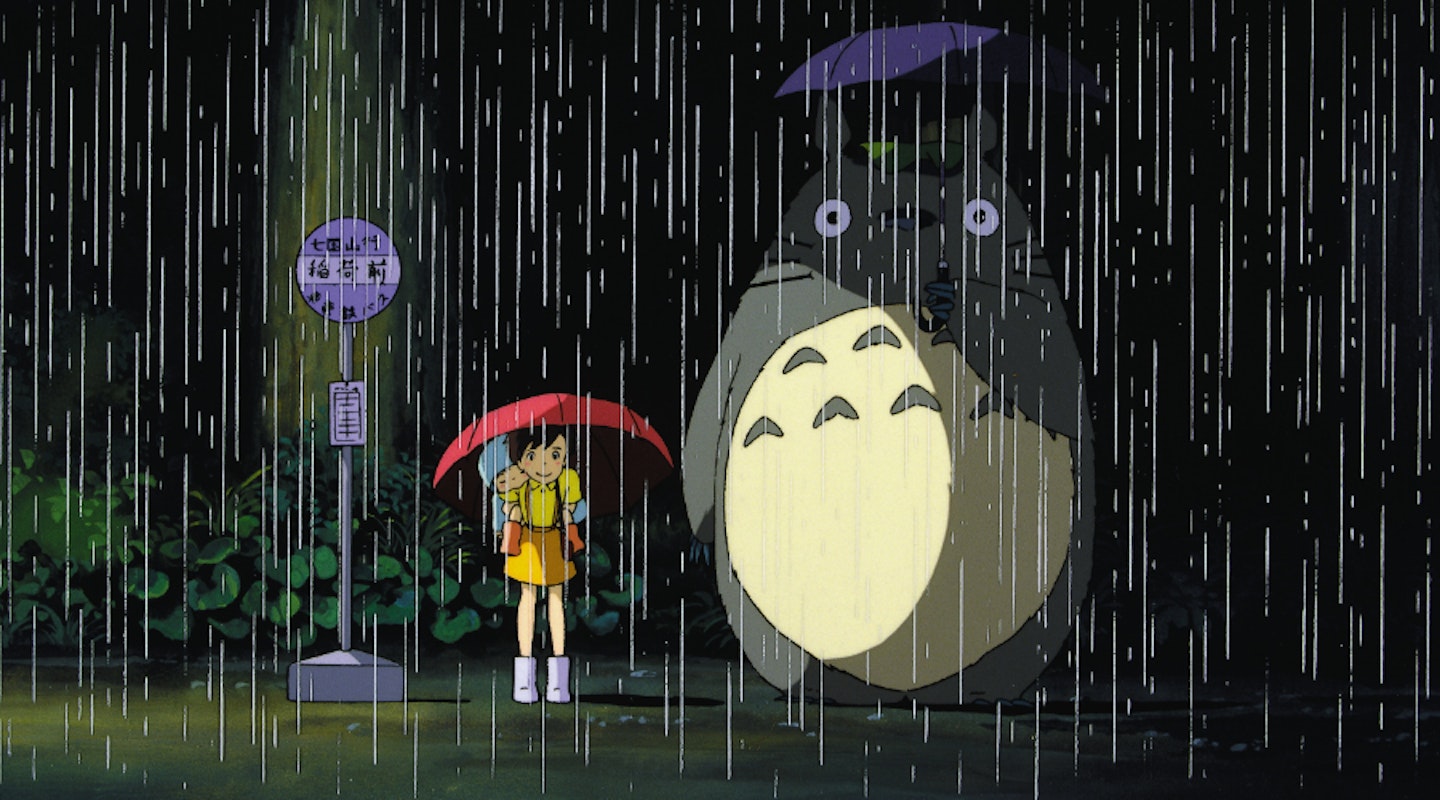 22 of 25
My Neighbour Totoro (1988)
Released alongside Grave Of The Fireflies, My Neighbour Totoro is possibly Studio Ghibli's most innocent and peaceful outing. A true tonic to the pace of everyday life, the story (what little there is of one) follows young sisters Satsuki and Mei as they move to the rural countryside in order to be closer to their ill mother (granted, this is a little sad), and find themselves drawn into a world of cuddly forest spirits. Many of Miyazaki's most iconic characters appear here, not least the giant spirit Totoro, who now acts as Ghibli's mascot. A sheer delight.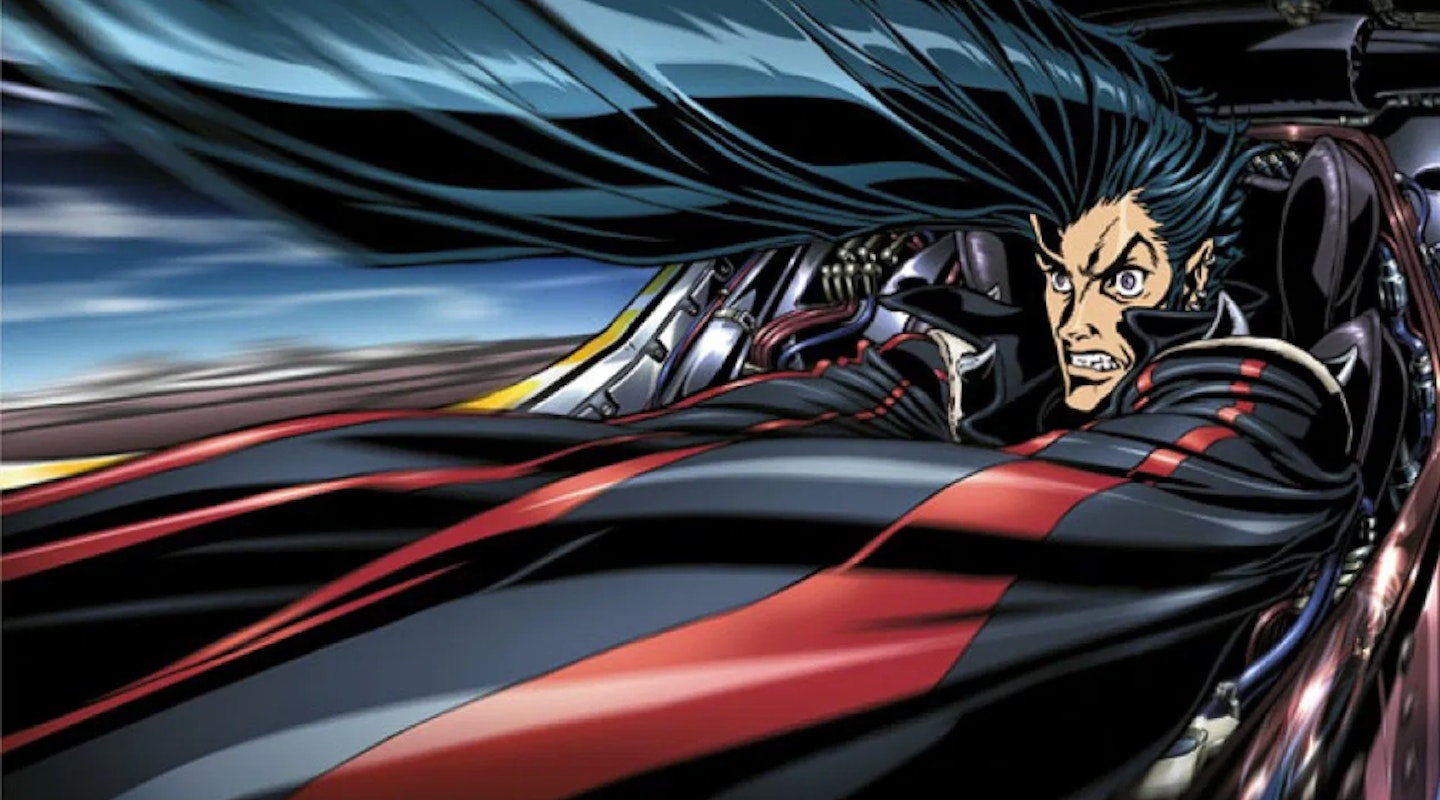 23 of 25
Redline (2009)
If you're looking for pure anime artistry, track down cult-favourite anime racer Redline. Loaded with extreme bravado, pumped-up threats, and uber-tough posturing, Redline transports audiences to a futuristic underground elimination race where there's only one rule: win. It's all about the incredibly stylised action, reinforced by a killer soundtrack. Much like in Cowboy Bebop, the futuristic world here feels broad and alive, edging Redline ahead of other racer movies.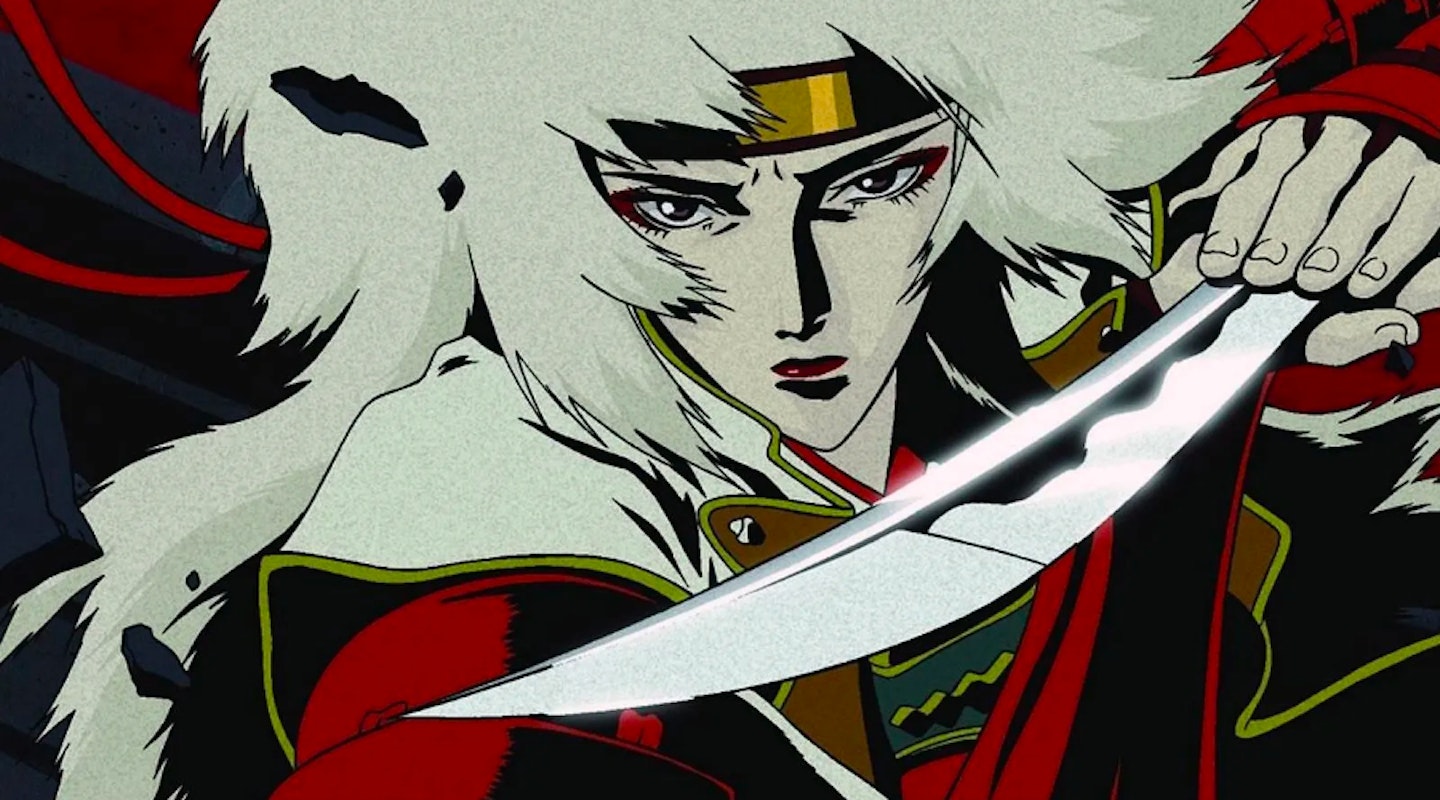 24 of 25
The Animatrix (2003)
The Animatrix is an unusual entry. The brainchild of the Wachowskis, this release is a compilation of nine short stories directed by nine established anime directors. Each using their own particular set of skills and imaginative powers, the directors have created a mix of stories that are a unique expansion and exploration of the events before and adjacent to mainline Matrix movies. The Animatrix is a genre-mixing, expectation-bending and worthy addition to Matrix mythology.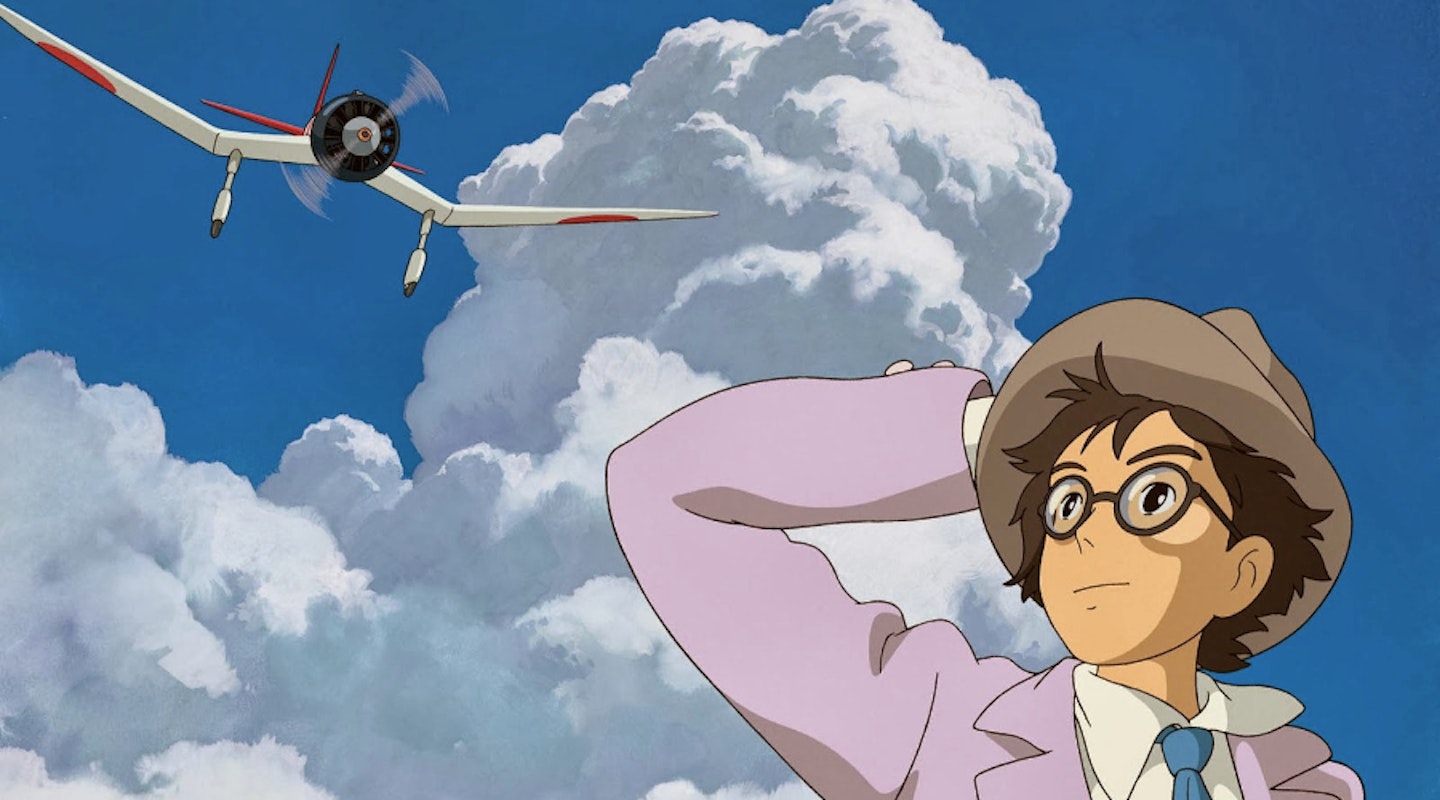 25 of 25
The Wind Rises (2013)
Looking to stray a little from the beaten path of Ghibli classics? Go for Miyazaki's swansong The Wind Rises, a tender and mature drama infused with all of the filmmaker's key obsessions: the power of flight, the weight of war, and the purity of dreams. As a young boy, Jiro Horikoshi dreams of designing aircraft – and his passion and intelligence see him become a celebrated engineer. But as wartime looms, Jiro has to square his pursuit of creating a beautiful flying machine that will inevitably be used for death and destruction – the Mitsubishi A5M 'Zero' fighter plane. The Wind Rises is a semi-factual biopic and a thought-provoking work of art for older audiences than the usual Ghibli fare.
Recommended Reading: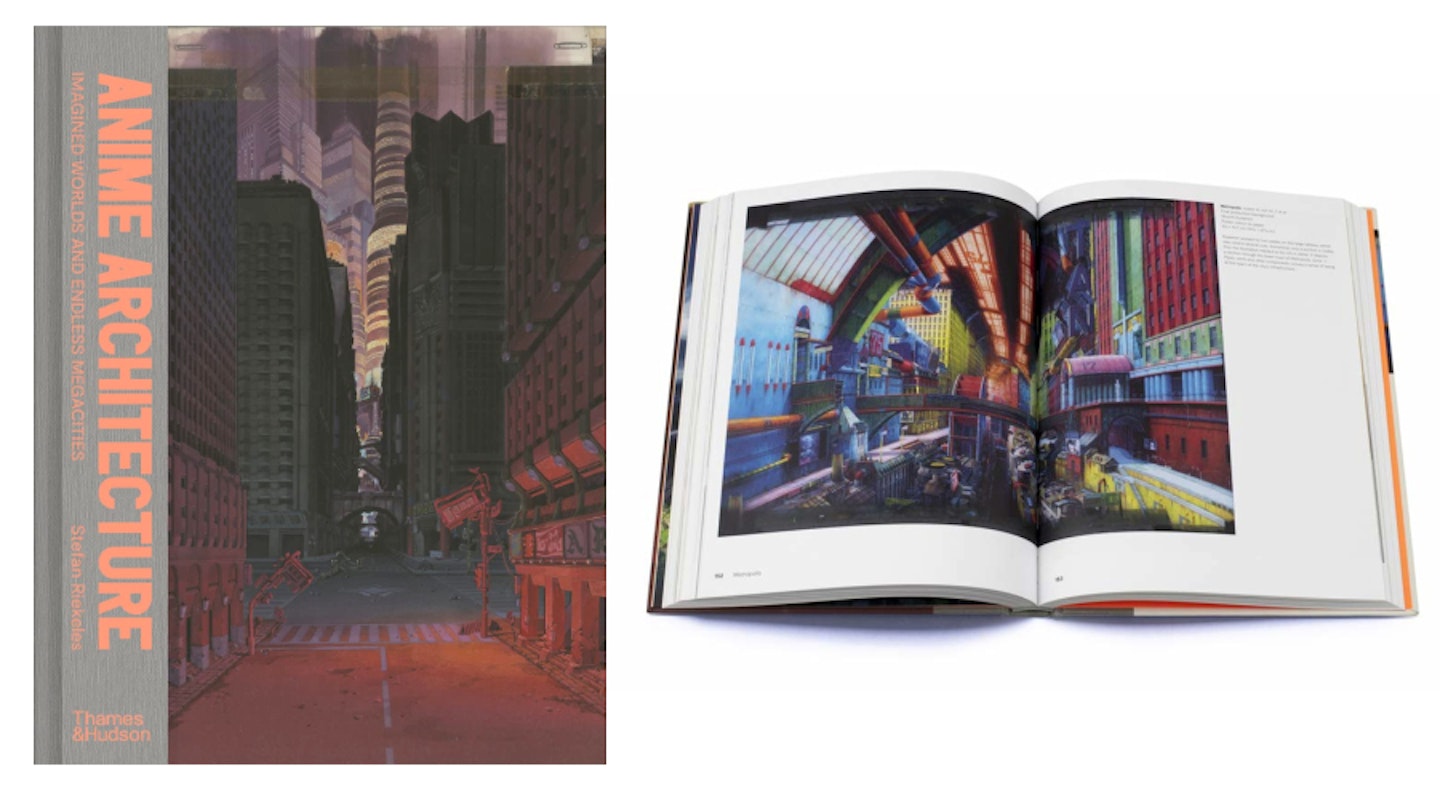 1 of 3
Anime Architecture: Imagined Worlds and Endless Megacities by Stefan Riekeles
In Anime Architecture, author Stefan Riekeles celebrates the imagination and master craftsmanship employed by creators in building some of the most iconic cinematic worlds in anime. With a focus on sci-fi, this insightful and beautiful tome explores behind the scenes of some of anime's greats, including Akira, Ghost In The Shell and Neon Genesis Evangelion. As well as enlightening commentary, the book is filled with concept paintings, storyboards, drafts, source photography and more.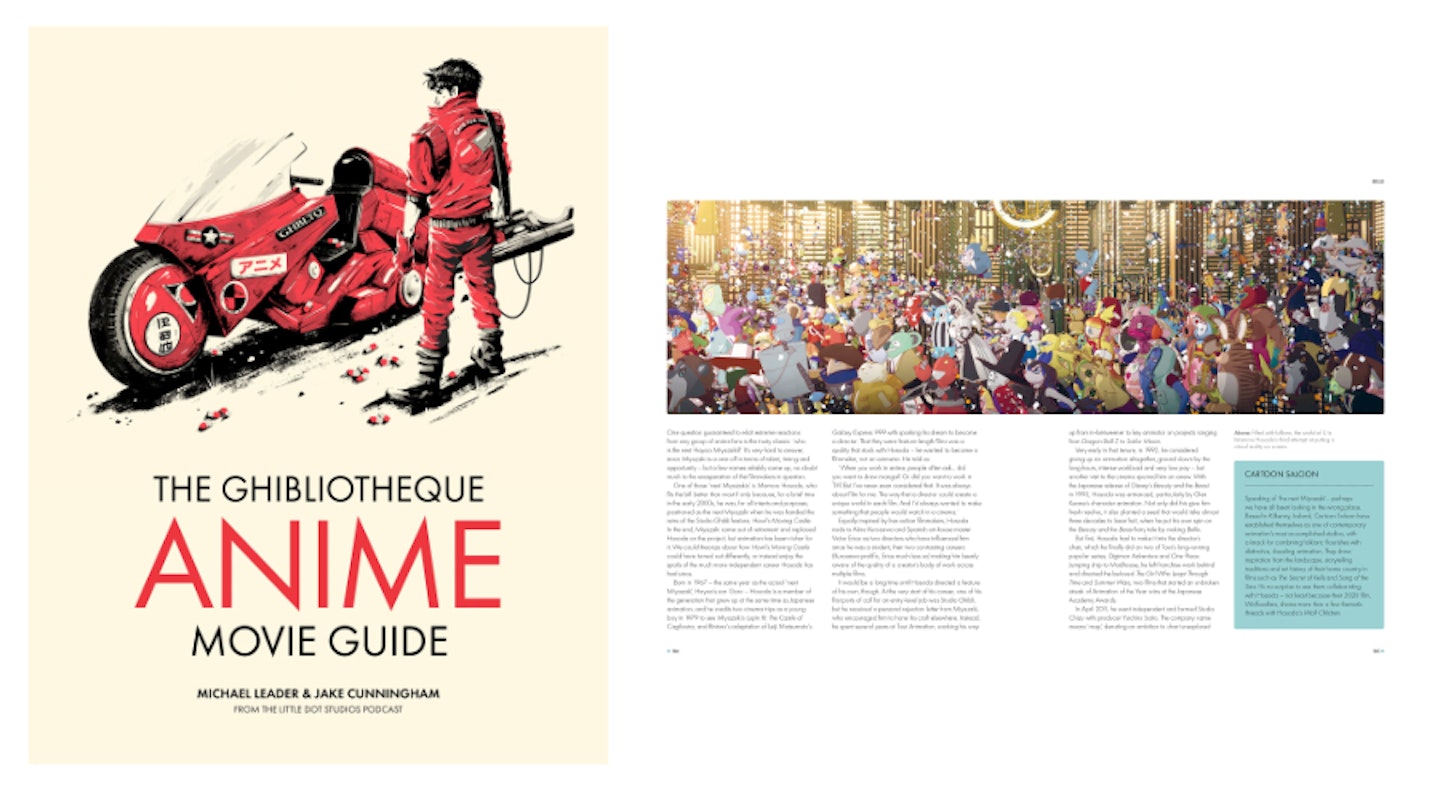 2 of 3
The Ghibliotheque Anime Movie Guide: The Essential Guide to Japanese Animated Cinema by Michael Leader and Jake Cunningham
Following in the footsteps of their unofficial Studio Ghibli compendium, Michael Leader and Jake Cunningham return in this book to take a broader look at the anime scene. The Anime Movie Guide explores 30 classic anime movies, from Ninja Scroll to Your Name, and Interstella 555 to Promare. Each entry is explored with an essay, celebrating and expounding the virtues of established essential and hidden gems.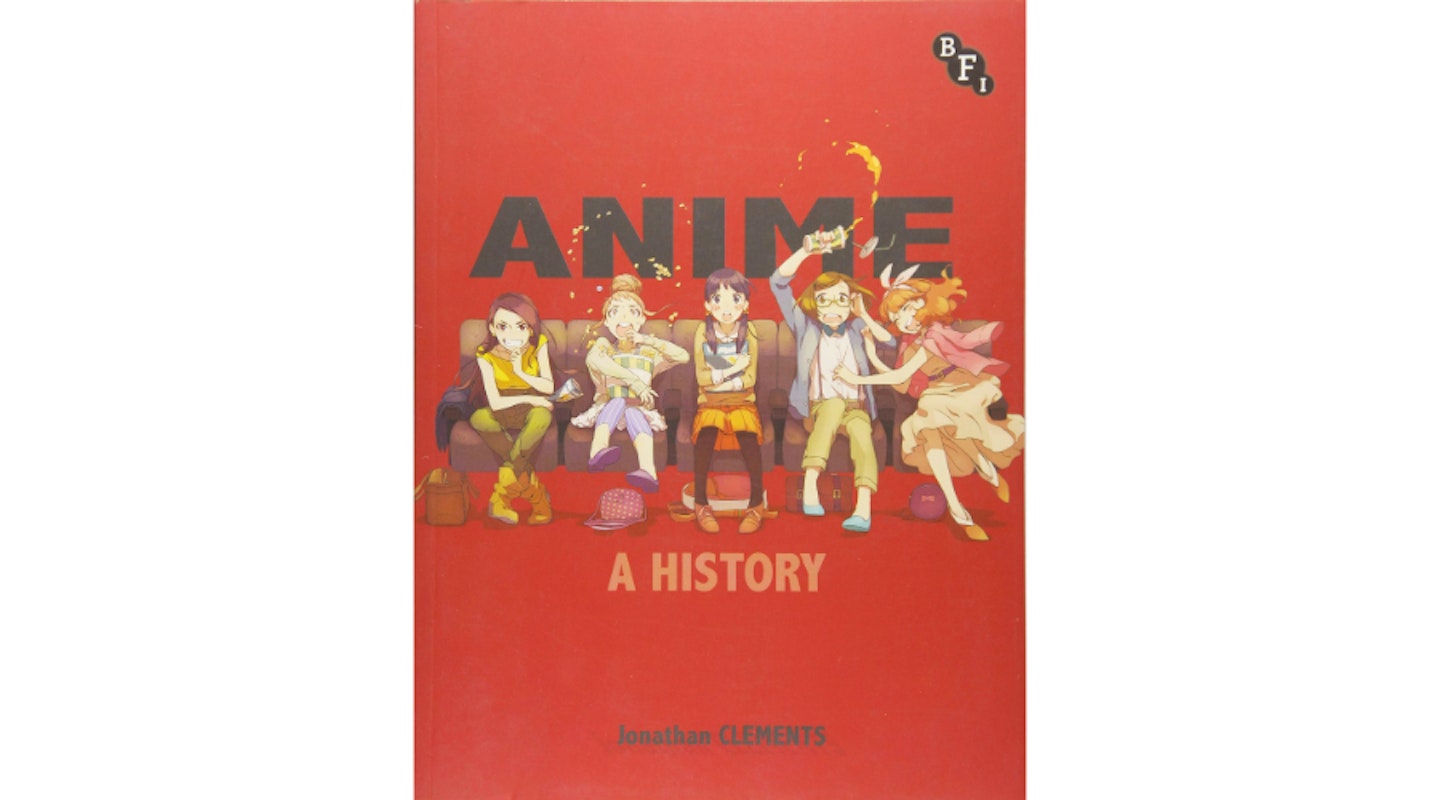 3 of 3
Anime: A History by Johnathan Clements
For the most part, we in the West have a very narrow understanding and appreciation for anime - this book seeks to correct this. In this stunning monument to the medium, Johnathan Clements takes readers on a journey, starting in the 1910s and working through to the modern day, exploring the cultural growth of anime. Well-researched, Anime: A History draws from first-person accounts, Japanese documentation and Clements' own expertise to provide one of the most comprehensive books on anime to date.
The Best Of Manga
Along with the rise of anime, manga has seen its popularity steadily increase over the past decade. Manga is no longer seen as an exotic curio but as an established art and storytelling form. If you're looking to know a little more about what these Japanese graphic novels can offer, read Empire's rundown of the best manga titles.
A Note On The Availability Of Classic Anime
Traditionally, the popularity of anime among Western audiences has negatively affected its availability. Though contemporary streaming platforms are doing their best to fill in the gaps, many essential anime movies are hard to get because of their initial limited releases. This has also helped fuel the cult status of many hard-to-find anime releases, such as Roujin Z, Patlabor: The Movie and Royal Space Force: The Wings of Honnêamise.
All but the most mainstream anime movies will often need to be purchased second-hand, as subtitled and dubbed releases in Europe are limited and physical copies are scarce. This is particularly true for movies from the 1980s and early-1990s and explains the higher cost (though this does give you the peace of mind that your copy will hold its resale value). You may also find yourself needing a region-free DVD player, too, to play US-release NTSC copies.
Nevertheless, we feel that these foundational releases are well worth hunting down. We've done our best to list reliable stockists of all anime movies listed above, but availability and pricing might be inconsistent.