Around 15 minutes into Chapter Eight, the first instalment in the mega double-feature-length Volume 2 of Stranger Things Season 4, we finally find out what Will was painting on that canvas he's been carrying around. Don't worry, we won't go into detail – no spoilers here – but it serves as a reminder of something this new season, as action-packed, spine-chilling and epically soundtracked as it is, has been missing so far: heart. As Will (Noah Schnapp) says, "I know it's sort of on the nose, but that's what holds this whole party together."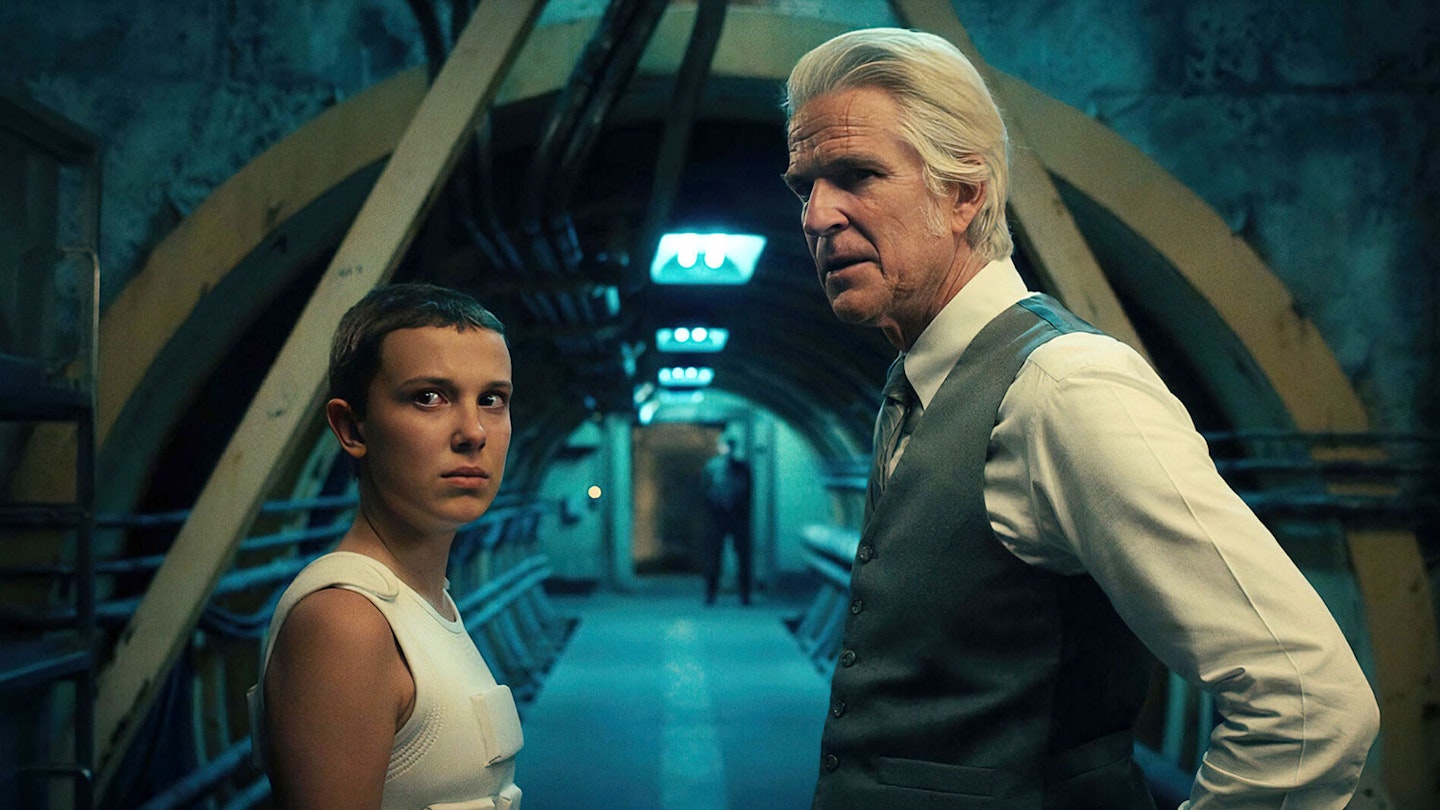 With Volume 1, Stranger Things returned to form in a big way – but with a brand-new villain (or is he?) to introduce, several new settings to establish and a whole lot of plot to get through, there was barely a second to stop, soak it all in, and see some true character development. Volume 2 provides that in spades, using every minute of those unbelievably long episodes to surround all the Vecna-vanquishing with an immense amount of emotion, connection, and, yes, heart.
Though the 150-minute finale runtime is undeniably self-indulgent on paper, it is emphatically earned on screen.
Threads that seemed so disparate in Volume 1 come together well — for the most part: Hopper (David Harbour) and Joyce's (Winona Ryder) Soviet escapades, whilst enjoyable, still feel somewhat tacked on — especially in the final episode, where some masterful editing enables the viewer to keep up with each group as well as follow how their actions affect each other.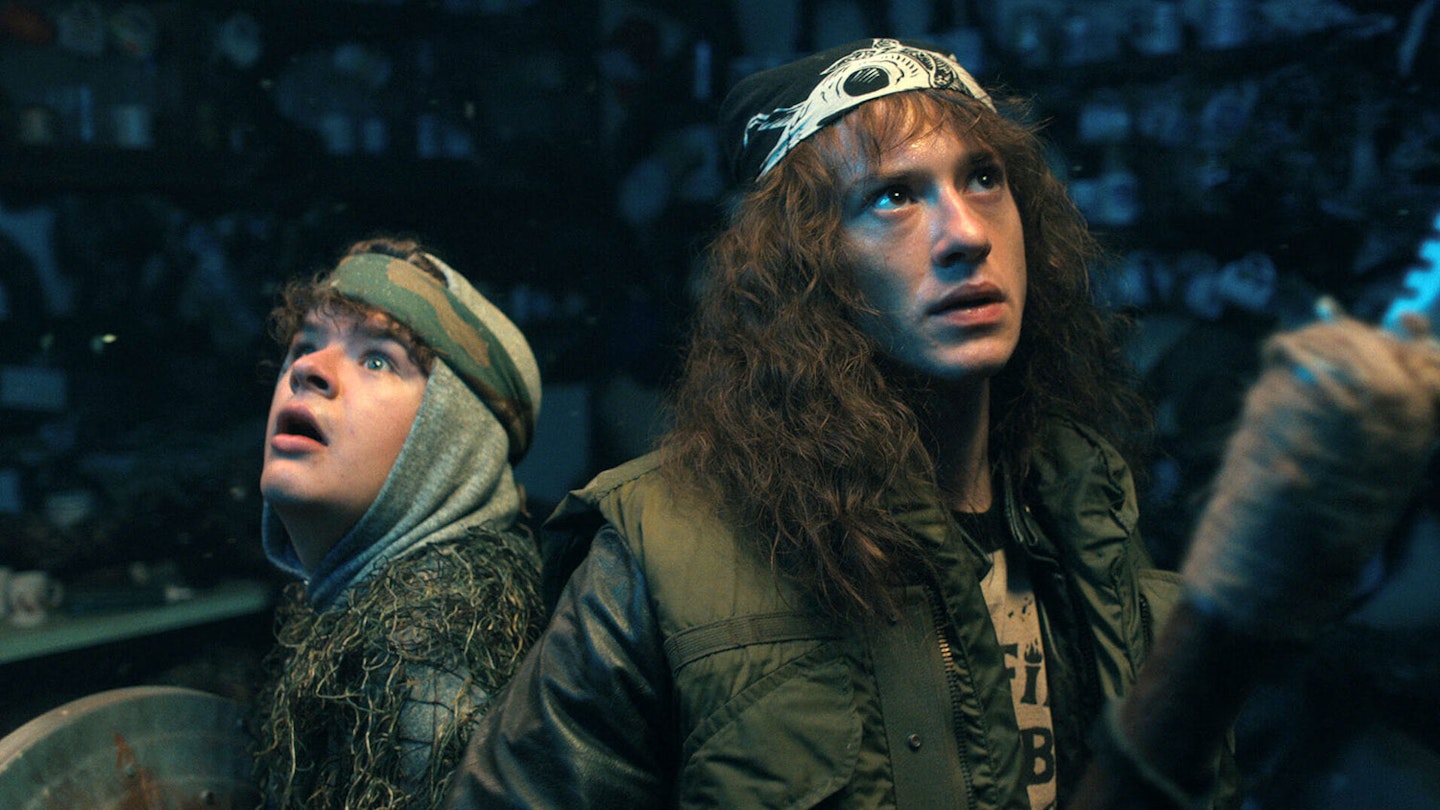 Somehow, despite the shedload of characters to manage, everyone is given a standout moment: Will and Jonathan (Charlie Heaton) restoring their brotherly bond beautifully; Mike (Finn Wolfhard) realising just how much El (Millie Bobby Brown) needs him, no matter how powerful she is; Steve (Joe Keery) opening up to Nancy (Natalia Dyer), showing her (and us) a side of him we've never seen; Max's (Sadie Sink) tearful speech about the dark thoughts that made her so susceptible to Vecna's curse. There's actually fairly little plot going on in these final two episodes – it's all about the build-up, and establishing stakes, making it all the more devastating when things don't go to plan. Though the 150-minute finale runtime is undeniably self-indulgent on paper, it is emphatically earned on screen.
It's not all touchy-feely heart-to-hearts, though – the action set-pieces have stepped up a gear, too. The explosive climax to Chapter Eight, seemingly shot entirely practically, is one of Stranger Things' best scenes to date; a fight between Jason (Mason Dye) and Lucas (Caleb McLaughlin) doused in blue light pulls no punches; and the gang's big showdown with Vecna is a glorious, slow-mo affair. And yes, there's more 'Running Up That Hill'.
This long-awaited season finale is, inescapably, formulaic. Whilst there is a certain unexpected Infinity War-esque air about the way things wrap up, the journey to get there doesn't break new storytelling ground. It does, however, execute that journey incredibly well, and make you feel closer to these characters than ever before – and with a cast this good, a saga this grand, and a world this richly painted, that's more than enough.