At the centre of the nerd Venn diagram between comics, movies, video-games, music and anime, there lies Scott Pilgrim. Canadian author and artist Bryan Lee O'Malley released the first Scott Pilgrim graphic novel in 2004: a gratifyingly weird concoction which brought together all of O'Malley's esoteric interests into one unconventional early-twenties love story. A film adaptation, from the equally imaginative director Edgar Wright, followed in 2010, enjoying cult status almost immediately.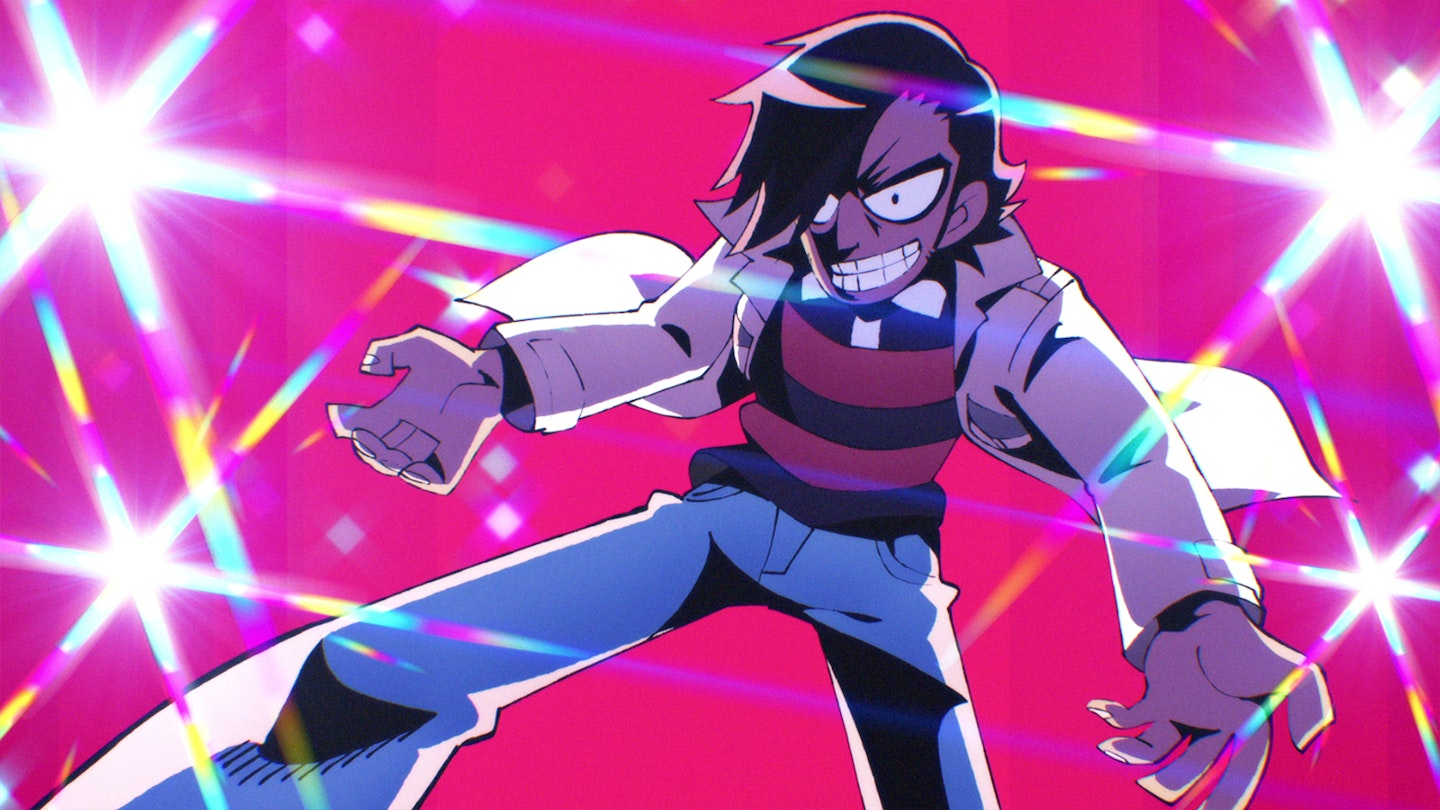 At initial glance, Scott Pilgrim Takes Off — the franchise's first anime adaptation — feels a bit like déjà vu. Episode 1 of this eight-part series faithfully adapts both O'Malley's first comic and Wright's film, right down to the font choices. (O'Malley serves as showrunner with BenDavid Grabinski on the series; Wright is an executive producer.) Yes, Scott Pilgrim (Michael Cera) is still dating a high-schooler, and yes, Scott meets girl-of-his-dreams Ramona Flowers (Mary Elizabeth Winstead) at a party before, yes, having to battle her seven evil exes. All the cast from the film are even back (a real coup, given how stratospherically famous they have become in the interim).
Anime is the ideal form for the Scott Pilgrim-y approach: energetic and colourful and full of dynamism.
But then… something different happens, and it becomes clear this is the same story we know, told in a parallel kind of way. It's an ingenious way to reboot and revisit the same characters and storylines without it feeling too tired. It finds more room for underserved characters, like Satya Bhabha's Matthew Patel — and it also sees Scott think about death and get sad and stuff. In a Scott Pilgrim-y sort of way, of course.
Anime is the ideal form for the Scott Pilgrim-y approach: energetic and colourful and full of dynamism. Characters like Knives Chau (girlish excitement, hearts for eyes) or Gideon Graves (reflective glasses, villainous side-parted hair) always seemed like anime types, anyway. The fight scenes, in particular, are full of fantasy flourishes: one bonkers battle takes place in a video store, its participants magically transported into VHS films; another sees Lucas Lee (Chris Evans, having the time of his life) engage in a skateboard skirmish with paparazzi ninjas on the set of a film directed by one 'Edgar Wrong'.
Given how specific and kookily strange all this is — how Scott Pilgrim-y it is, in other words — it is the definition of 'not for everyone'. Some might be put off by the endless cartoon sound effects or pop-culture references (Back To The Future, Metal Gear Solid and Detective Pikachu all get nods). Die-hard Pilgrim fans, though, will be in lesbians with it.