Imagine if Succession were not a prestige drama but a daytime soap, and for some reason it had a Halloween episode. That's the kind of tone you're in for with The Fall Of The House Of Usher, Mike Flanagan's bloody, OTT and highly entertaining take on Edgar Allan Poe. This is no reverent Poe adaptation; instead, it's more an interpretation of his themes of selfishness and regret, used as the foundation for an entirely invented story.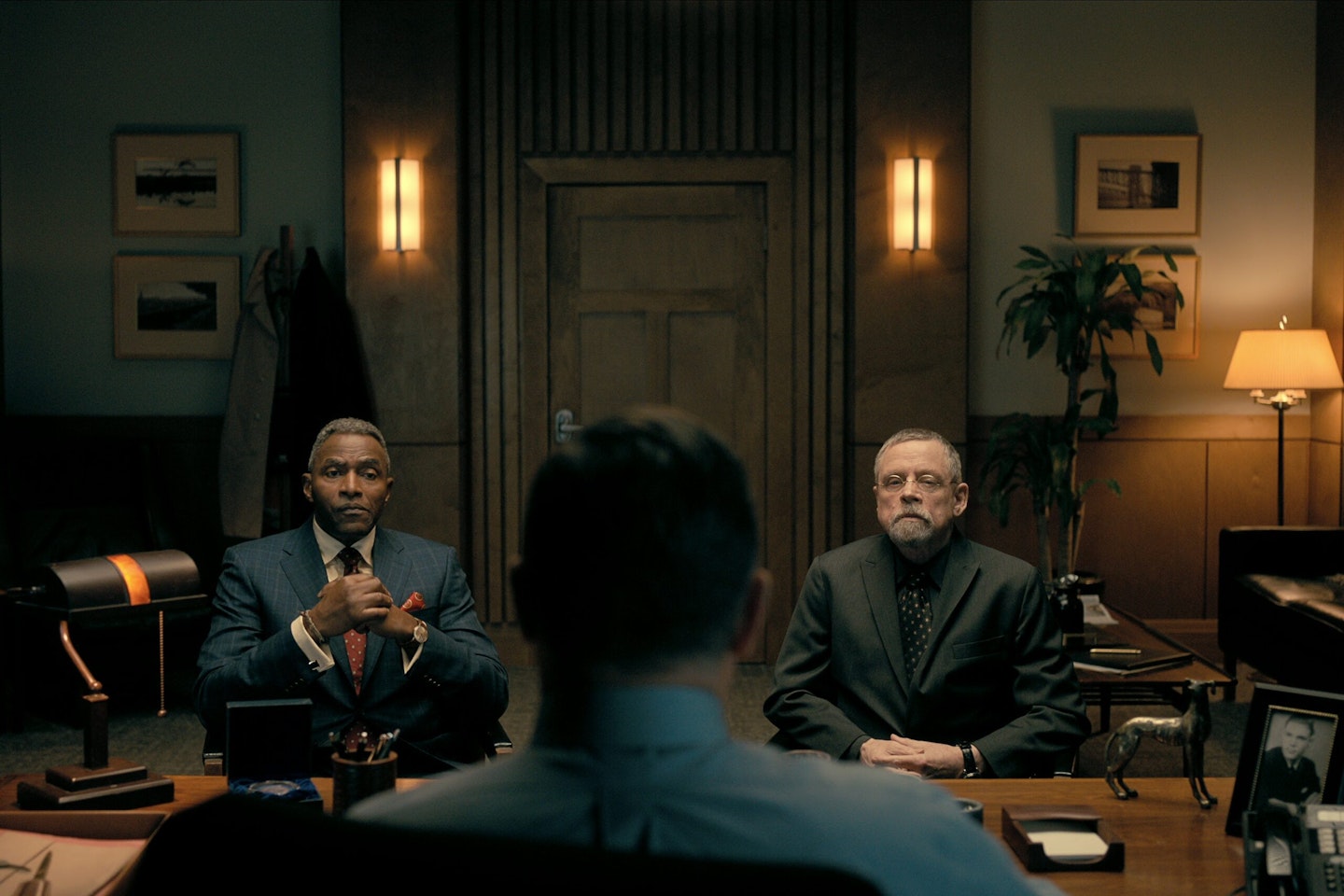 The Usher dynasty is dying. As we open, Roderick Usher (Bruce Greenwood), head of a multi-billion-dollar pharmaceutical empire, is burying the last of his six adult children. At the sparsely populated funeral, ravaged ghosts of the dead, seen only by Roderick, outnumber the living. Shortly after, exhausted by tragedy and terrible visions, Usher sits down with investigator C. Auguste Dupin (Carl Lumbly) to relate the stories of his offspring's bizarre, horrible ends, and his own litany of awful crimes.
After four series for Netflix, Flanagan has really found his confident groove.
Each child's grim tale is loosely inspired by a Poe story. In 'The Masque Of The Red Death', the youngest Usher sibling plans an invite-only warehouse orgy, with very unsexy consequences. In 'The Tell-Tale Heart', a surgeon is haunted by her obsession with her work. Flanagan weaves them together so that each story feeds into the others, with an ever-changing supernatural figure (Carla Gugino) stalking through them all, testing each child's morality and finding them wanting. It's very smartly done, making for a cohesive epic rather than a disconnected anthology.
After four series for Netflix, including The Haunting Of Hill House and Midnight Mass, Flanagan has really found his confident groove. He's as adept as ever at creating a spooky mood, but his storytelling is defter than it's been before. Past projects have had a bit of sentimentality about them, but Usher doesn't allow itself huggy endings or nice guys to root for. Instead, it has the harder job of reckoning with apparently irredeemable people, asking what brought them here and how monsters are created. The answers are often interesting and complicated. The Ushers may not elicit much sympathy, but they do (mostly) earn some understanding. Flanagan is well-served by a cast made up of regular collaborators, all well-versed in just how close to ridiculous to pitch their performances. Greenwood, who previously starred in Flanagan's adaptation of Gerald's Game and stepped in here after Frank Langella was dismissed during production, is excellent as the family patriarch, as charismatic as he is dreadful.
This Poe reimagining marks Flanagan's last Netflix series before he jumps to Amazon, and he's certainly departing on a high. His work was nevermore impressive.