There's a lot of heavy breathing in series 6 of Peaky Blinders. The almost subliminal metronomic sound of a woman exhaling punctuates the soundtrack of key scenes, helping to create an atmosphere of impending doom. The breaths arrive in the first scene, which revisits the distressing climax of season 5, with Tommy Shelby (Cillian Murphy) holding a gun to his own head in the misty fields outside his stately home. He survives this incident, by accident rather than design, only to endure further episodes of mental anguish, accompanied by that eerie breathing. It's the sound of demons circling.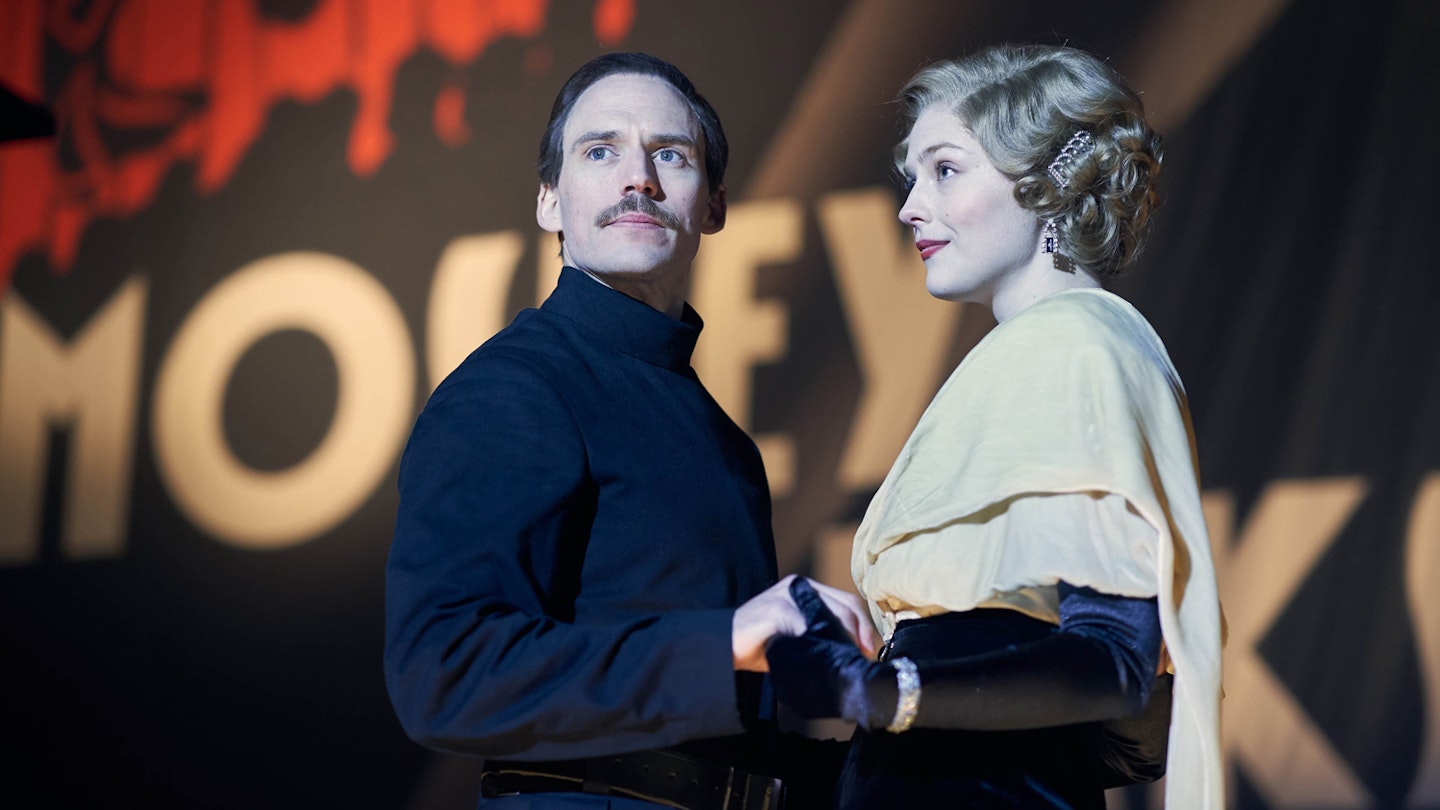 After the profoundly moving funeral of Helen McCrory's matriarch, Aunt Polly, which works as a magnificently poetic tribute to the late actress, there's a four-year time jump to 1933, when Tommy has given up alcohol in an attempt to clear his mind of the dark thoughts that haunt him. But as he sets up an opium import/export operation from Canada, he's surrounded by dangers, not least from his cousin Michael (Finn Cole), who now hates him, and Michael's American wife Gina (Anya Taylor-Joy), who brings her scary uncle Jack (James Frecheville) onto the scene. It doesn't help that Tommy's brother Arthur (Paul Anderson) is now a pathetic shell of a man, in a deep drugged-up funk, barely capable of functioning.
Consistently one of the most beautifully designed and visually spectacular shows out there.
In this series more than ever, it's up to the women, particularly Tommy and Arthur's sister Ada (Sophie Rundle - outstanding) and Tommy's wife Lizzie (Natasha O'Keeffe), to keep everything going. Without them, the whole edifice of the Peaky Blinders would crumble. And the most valuable new arrival in this final season is undoubtedly Lady Diana Mitford (Amber Anderson), Oswald Mosley's lover. She's more formidable even than Sam Claflin's Mosley, as she shoots from the hip at anyone in her vicinity and soon becomes the personification of fascist decadence.
The way writer Steven Knight weaves these real-life historical figures into the narrative is partly why the show never feels like just another gangster saga. Tommy isn't a Zelig/Forrest Gump figure witnessing major events, rather he's deeply embroiled in them as he tries to work out if his history of amoral violence necessarily precludes him from having any moral/political convictions. It's a testament to the unique tone that Knight and his collaborators (especially director Anthony Byrne, who's worked on every episode since the start of season 5), have created that Peaky Blinders feels unlike anything else on TV. Somehow, this British show, which started out on little old BBC2, is consistently one of the most beautifully designed and visually spectacular shows out there. This is a series whose operatic grandiosity, ramped up by its gloriously anachronistic music choices, perfectly matches the egomania of its main players. He may have given up the booze, but Tommy is still ferociously addicted to the power he yields, revelling in his own charisma. And we viewers are powerless to resist.