Lightsabers up: Ahsoka is ready to reign. The fan-favourite Star Wars character – whose journey began 15 years ago in animation, dreamed up by George Lucas himself, before making a long-awaited transition to live-action in The Mandalorian Season 2 – is finally getting to headline her own series, with Rosario Dawson wielding the dual 'sabers. It's an event a decade-and-a-half in the making, opening up a tantalising future while drawing from seeds laid long ago in The Clone Wars and Rebels – and putting the Togruta warrior centre-stage at last.
In Empire's world-exclusive Ahsoka issue, we take a deep dive into her much-anticipated series – and the thrilling path it's set to forge through the Star Wars galaxy. And while the mag isn't hitting newsstands until Thursday 8 June, you can take a sneak peek inside its pages here.
Become an Empire member here to read the digital issue in full on launch day, or order a print copy online here.
Ahsoka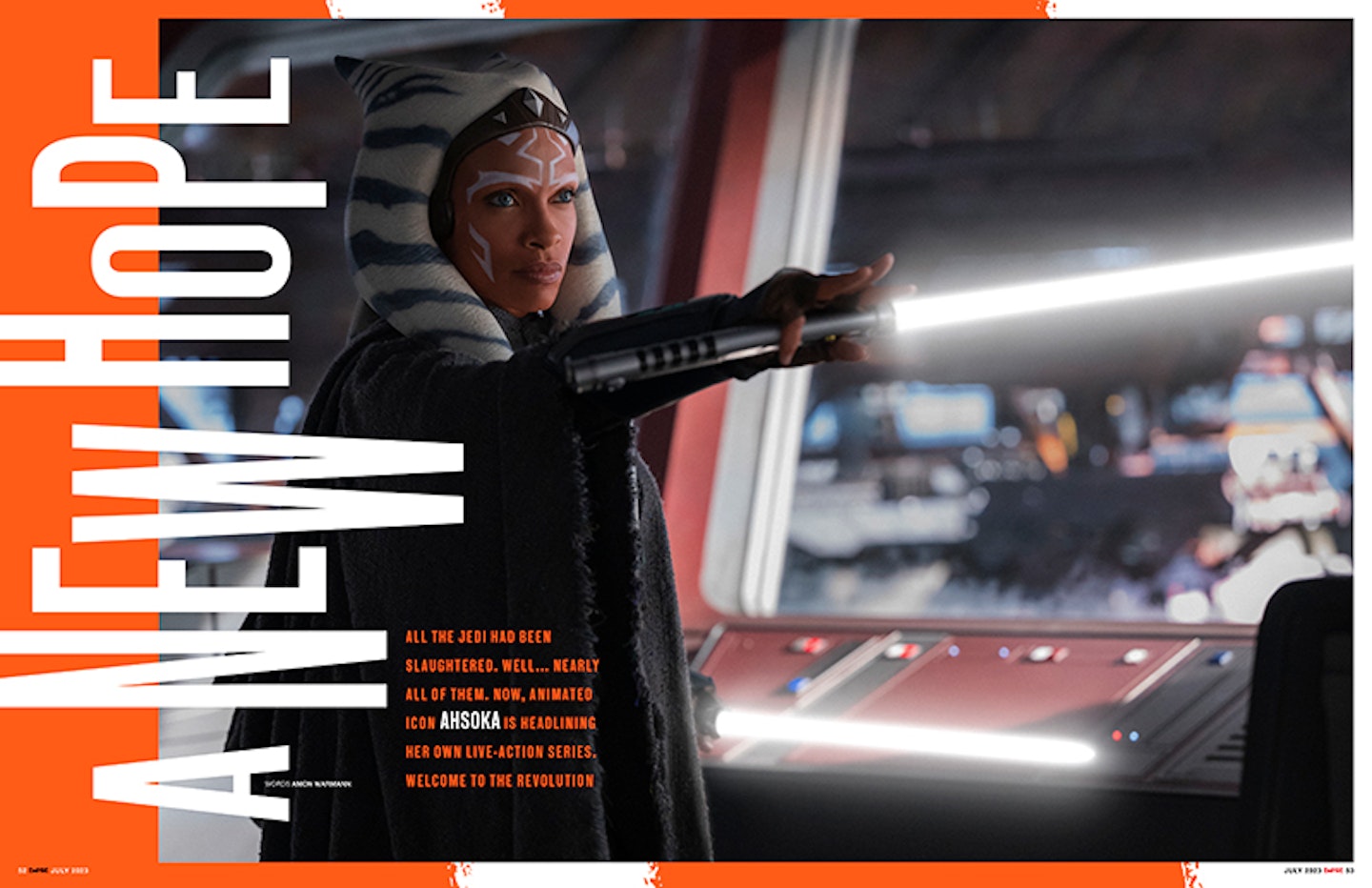 Anakin's Padawan. (No longer) Jedi. Rebel warrior. Ahsoka Tano has been many things over the years – and now, she's finally the main event. In Ahsoka, she'll be blasting into her own expansive adventure, shepherded by Dave Filoni and Jon Favreau, with Rosario Dawson donning the blue and white lekku. In our world-exclusive cover feature, we get the full story on a show bridging the live-action Star Wars universe with fan-favourite animated series The Clone Wars and Rebels – speaking to Filoni, Favreau, and Dawson, about Ashoka's journey to the screen. Plus, we speak to incoming heroes Natasha Liu Bordizzo, Mary Elizabeth Winstead; the late, great Ray Stevenson; and Grand Admiral Thrawn himself, Lars Mikkelsen. Ahsoka's latest evolution begins now.
Oppenheimer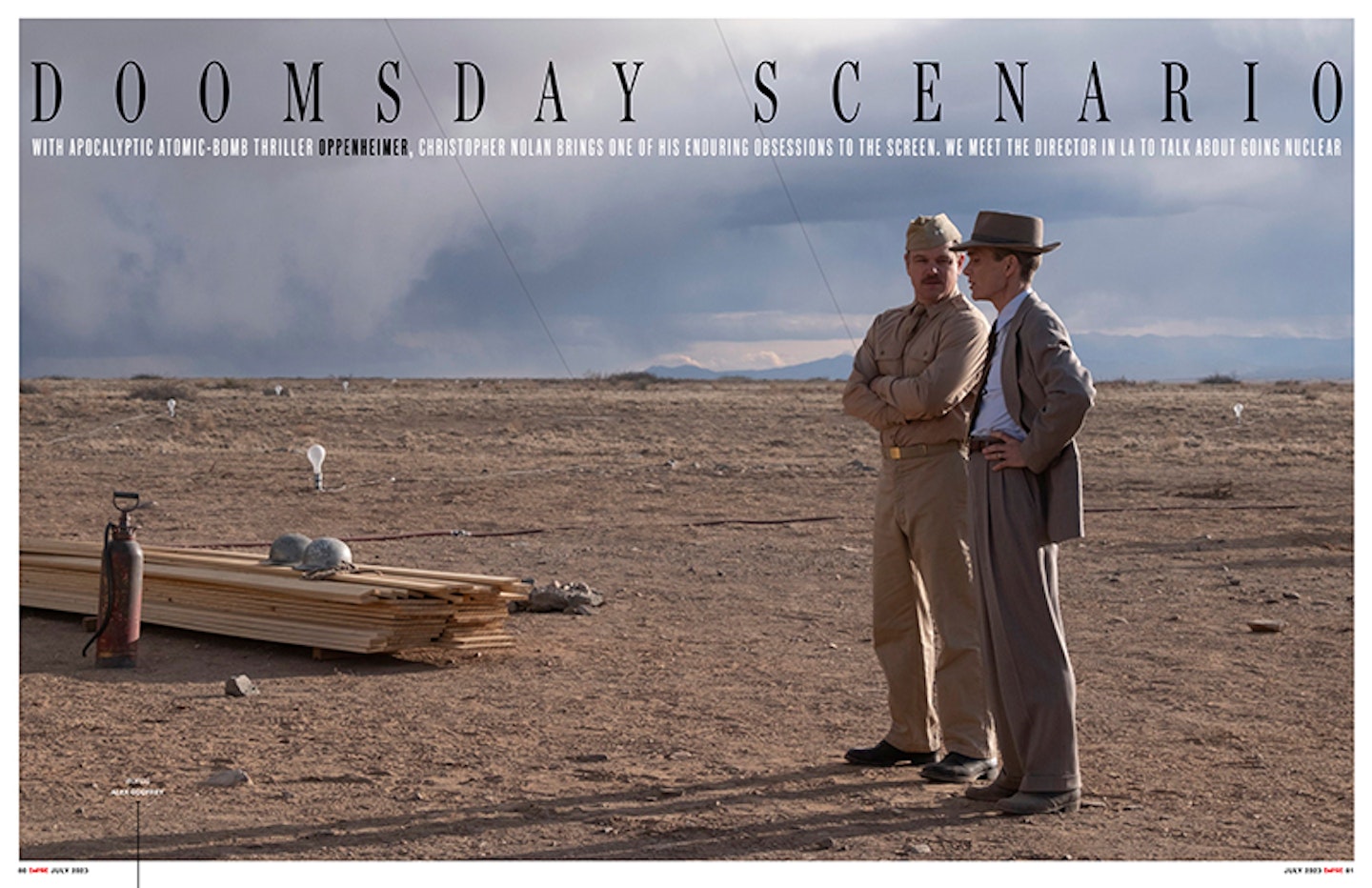 Prepare to be blown away. As the countdown to Christopher Nolan's Oppenheimer ticks on, Empire visits the director at his L.A. post-production facility for an all-access pass to the final stages of the film, talking at length about the process of creating his most explosive movie yet. We also chat to star Cillian Murphy about embodying the famous physicist, and what to expect from the thrilling biopic.
Mission: Impossible – Dead Reckoning Part One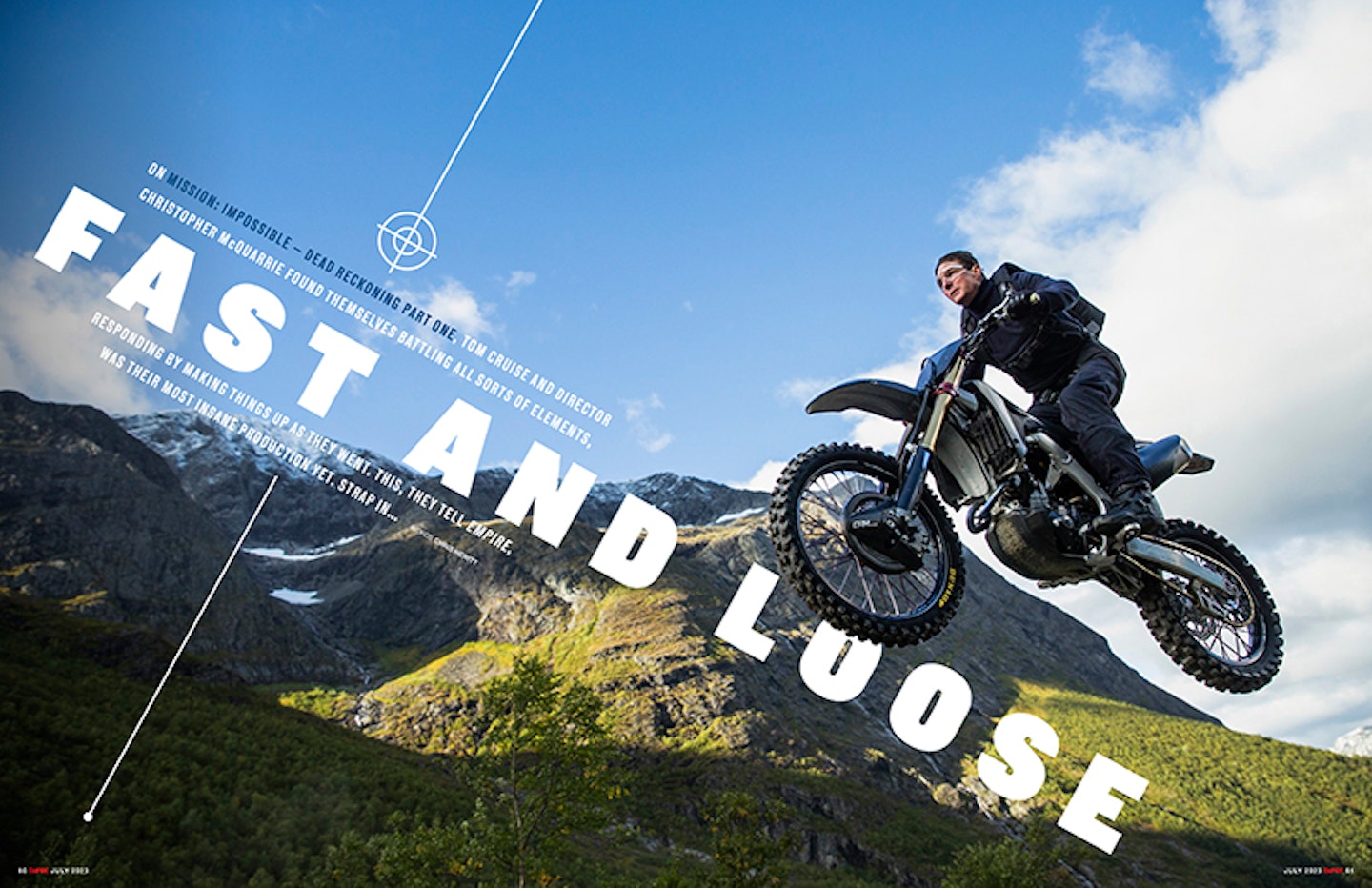 The first of two insanely ambitious instalments, Mission: Impossible – Dead Reckoning Part One is almost upon us. Empire straps itself in, and talks through the film's epic journey to the big screen with director Christopher McQuarrie, star and producer Tom Cruise, and his cast, including Rebecca Ferguson, Hayley Atwell, Vanessa Kirby, Simon Pegg, Ving Rhames and Henry Czerny.
Black Mirror Season 6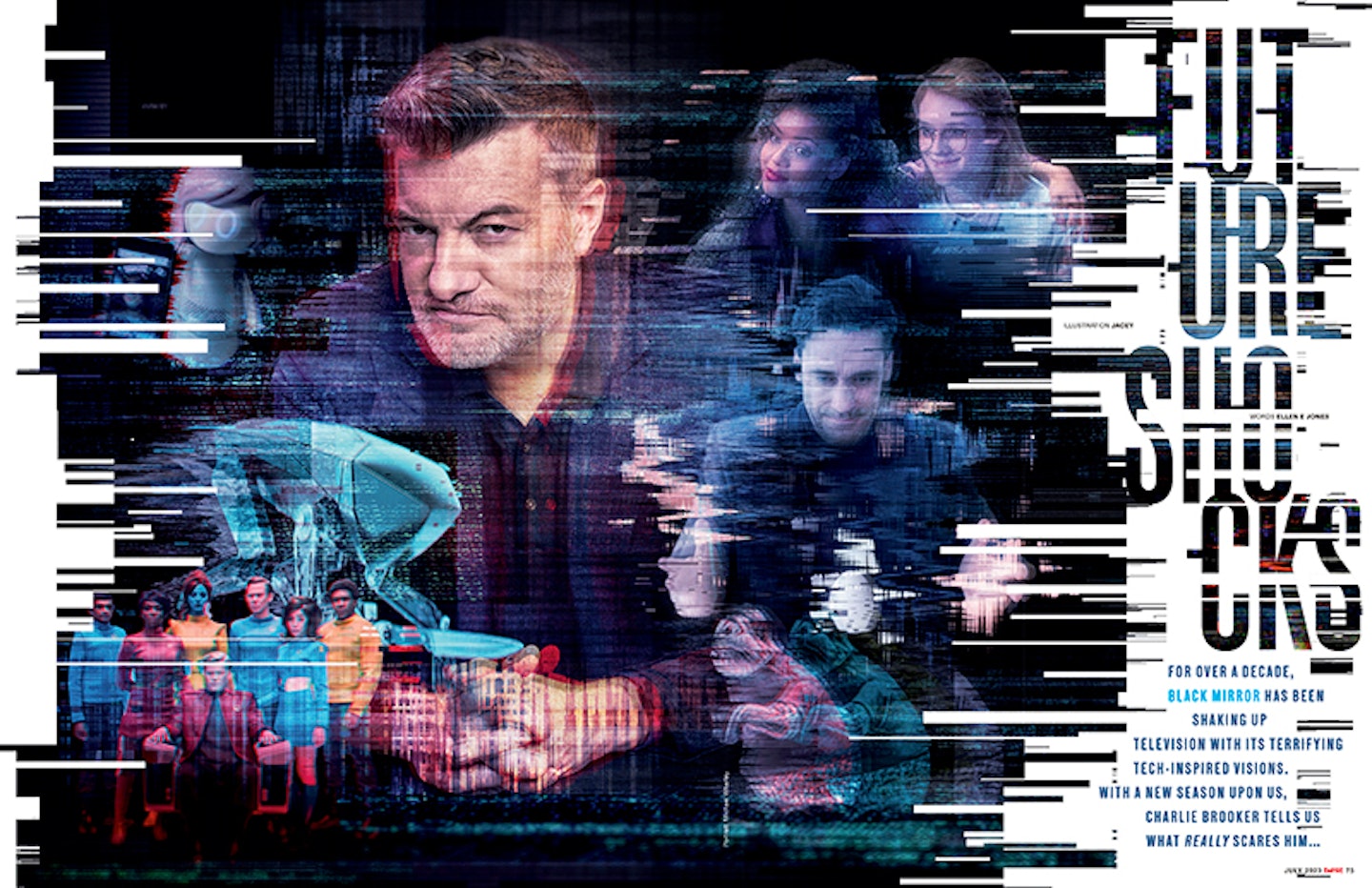 After an extended absence from our screens, Charlie Brooker's dystopian anthology series is finally returning to Netflix with a fresh batch of tech-based nightmares. Empire sits down with him to discuss his latest slate of head-spinning high concepts and technological terror tales – talking the impending rise of AI, being a doomsday prophet, and what happens when we die. Or, in Black Mirror terms, a light chat.
Inside Laika HQ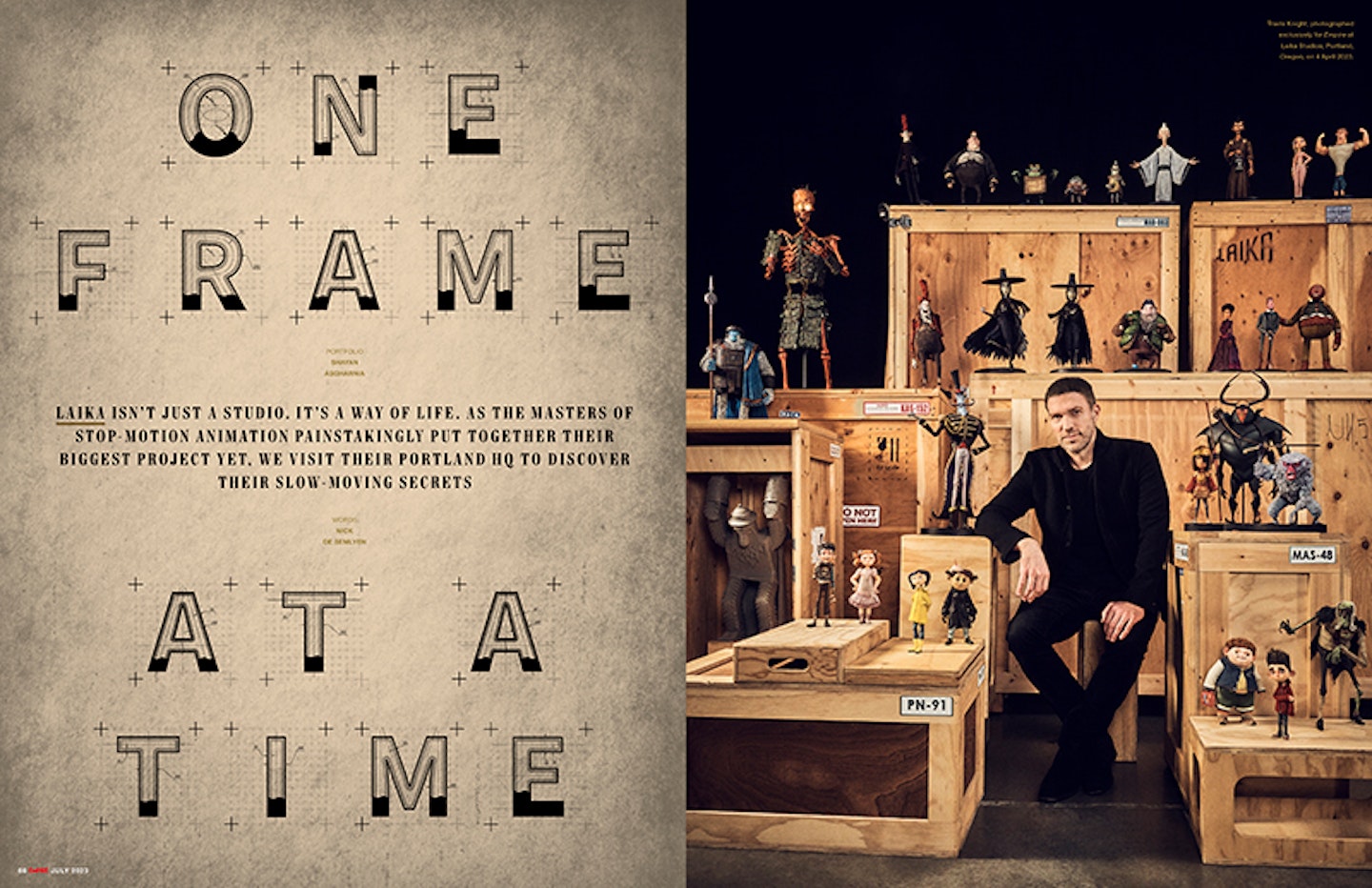 They're the studio behind some of the most inventive, original stories in stop-motion, from Missing Link, to Kubo And The Two Strings and Coraline. Next, Laika is working on its biggest, most complex project yet – the sprawling Wildwood. Empire pays an exclusive visit to Laika's headquarters in Portland, Oregon, speaking to leader Travis Knight and his team about their process, what makes the studio tick, and the exciting stories they have yet to share.
Deep Dive: The First Academy Awards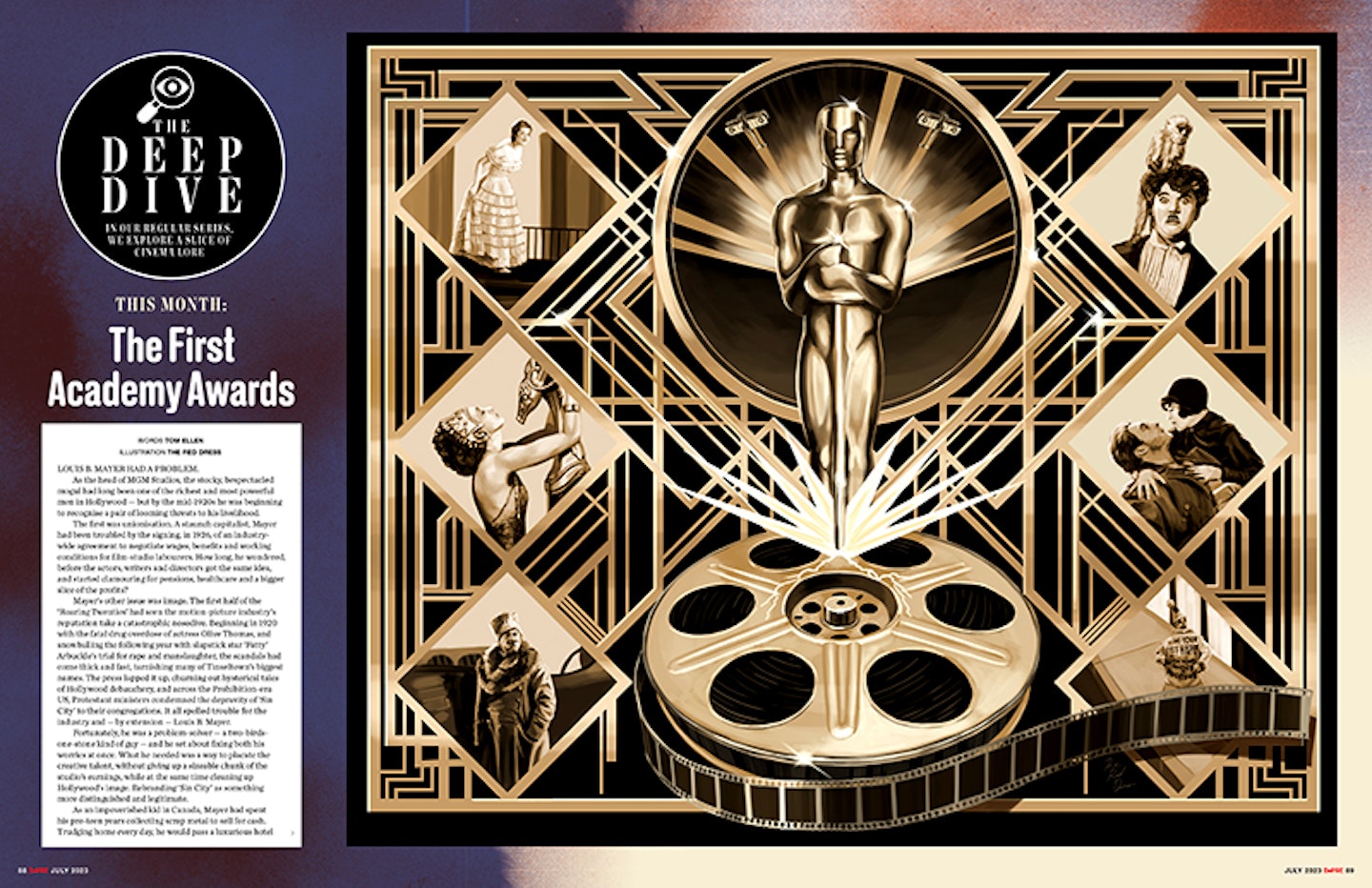 Empire's regular series exploring a fascinating slice of cinema lore takes a look back at the very first Academy Awards in 1929. Turns out, the speeches were too long even then.
Take 20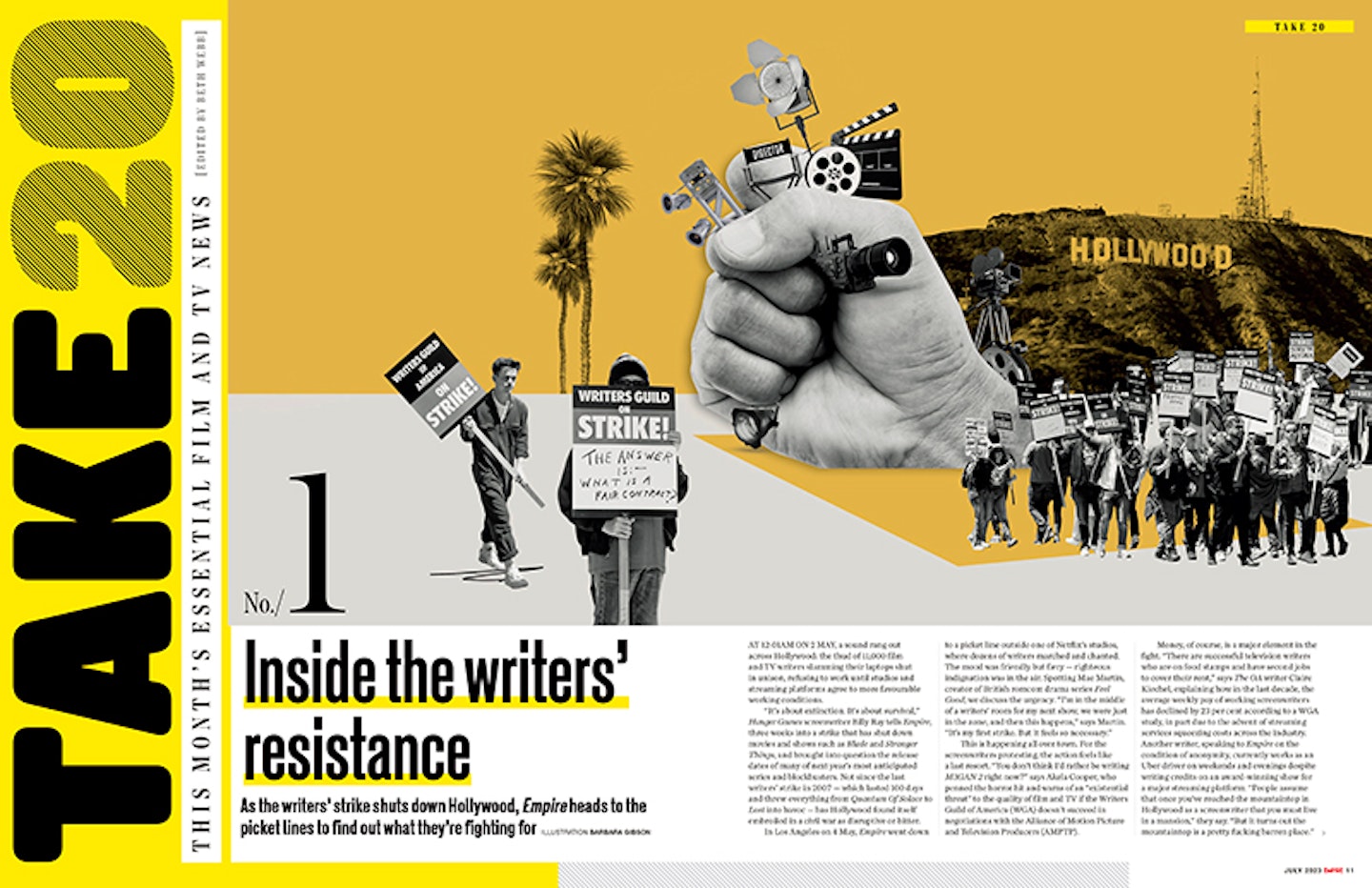 This month's movie and TV news section heads to the picket lines of the writers' strike, introduces DC's new Latino superhero Blue Beetle, gets the lowdown from guest writer Patrick Wilson on both directing and starring in Insidious 5, talks to the creators of new Netflix animated movie Nimona, pays tribute to Ray Stevenson after his sudden passing, and checks Bryan Cranston's pint-of-milk credentials.
Re.View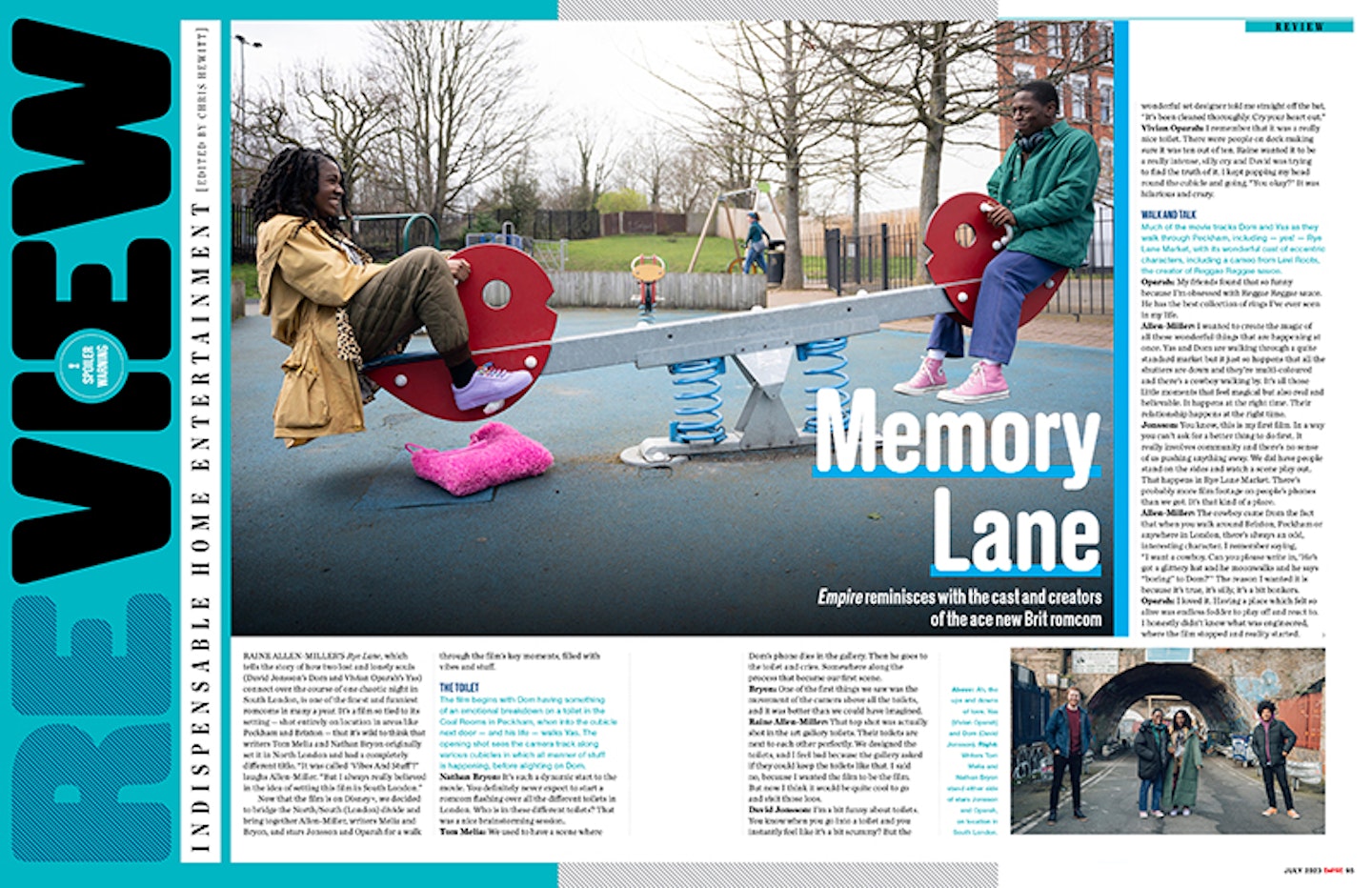 In the home entertainment section we chat to the cast of the ace Brit romcom Rye Lane, rank the movies of Julia Roberts, talk decade-long overnight success with 65 writer/directors Scott Beck and Bryan Woods, learn the story of Gladiator's most iconic shot, and much more.
On Screen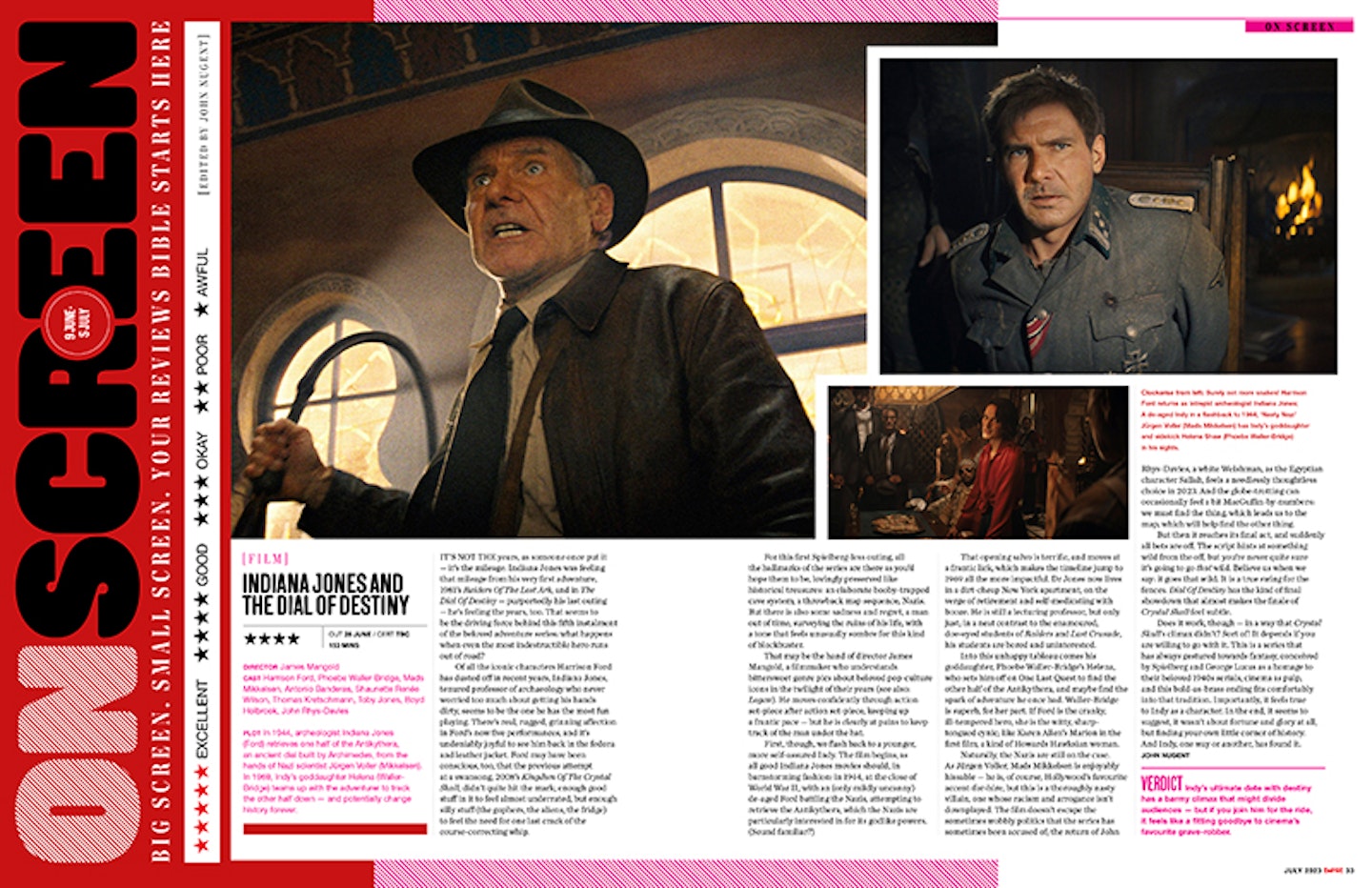 Reviews in this issue include Harrison Ford's whip-cracking comeback in Indiana Jones And The Dial Of Destiny, Wes Anderson's Asteroid City, web-slinging animated adventure Spider-Man: Across The Spider-Verse, Rob Savage's Stephen King adaptation The Boogeyman, the live-action The Little Mermaid, Arnie action show FUBAR, and much more.