Stop-motion animation studio Laika is now four for four — there's no sign of a dud between its debut Coraline in 2009 to its latest, Kubo And The Two Strings. It's a run of quality from an animation studio to match the success of Pixar's early feature films. It went six without stumbling (Cars, obviously), so while Laika still has a way to go to match that, it's still an hugely impressive record.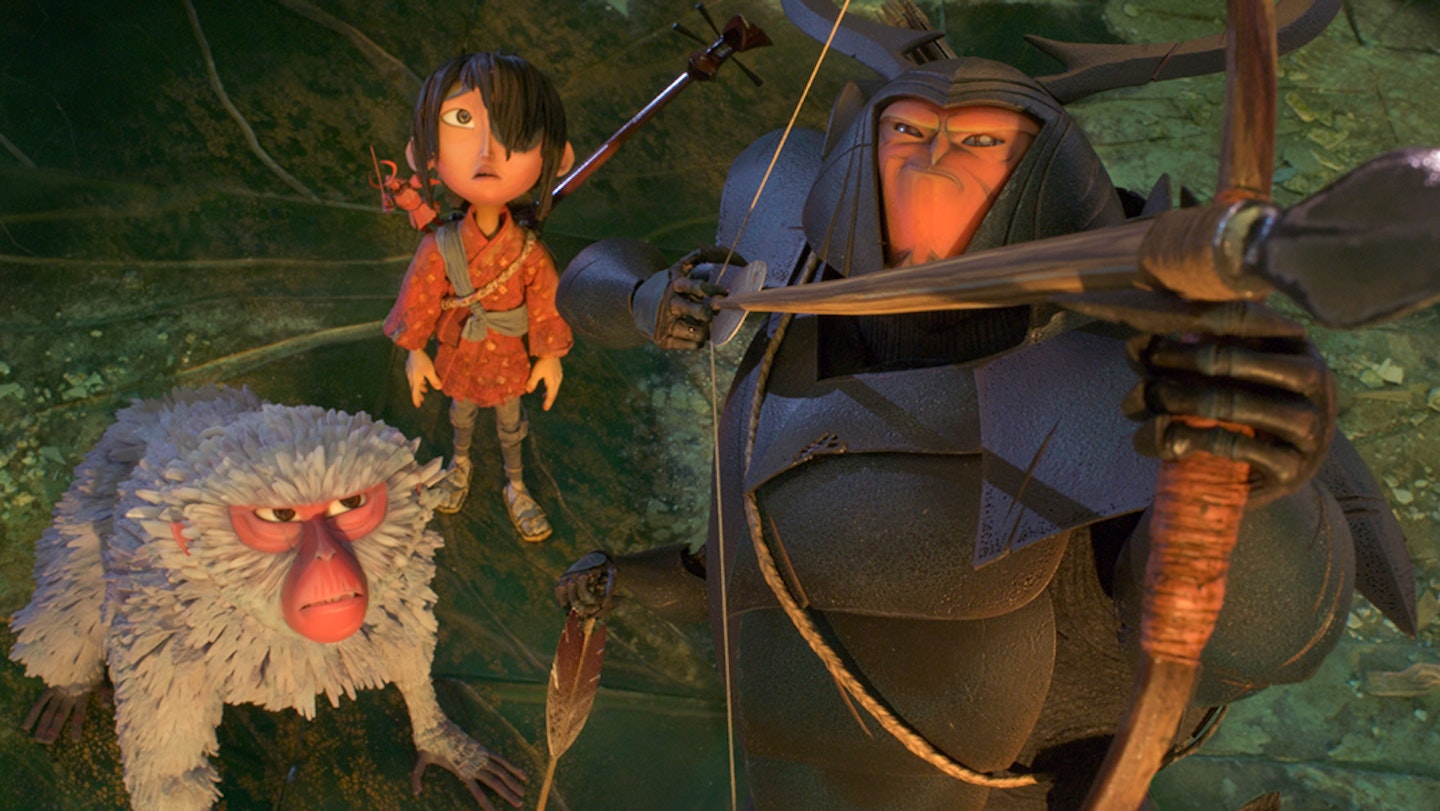 A beautifully animated tale with an undeniable emotion at its heart.
Lumbered with an unwieldy title (perhaps better suited to an introspective indie-folk band), Kubo And The Two Strings, is an original story presented as an ancient Japanese myth. Hunted from birth by his grandfather, the evil Moon King, Kubo lives in a cave with his mother. A street performer in the local village by day, he has to be back home by nightfall or his location will be revealed to the being searching for him. That happens (of course it does), which starts in motion a quest to locate the three pieces of a magical suit of armour. On the way, he hooks up with a monkey (Charlize Theron), who comes to life from a wooden ornament, and a giant beetle (Matthew McConaughey), who used to be a solider in Kubo's father's army.
It's a beautifully animated tale (keep your eyes on the way Kubo's hair moves) that balances story with comedy and moments of effective (if light) horror. The appearance of Kubo's aunts (both voiced by Rooney Mara), for example, is a moment as successfully spooky as the Other Mother unveiling the buttons to sow onto Coraline's eyes. (And interestingly, Kubo's grandfather has similar plans for Kubo's vision.) While there are noticeable shifts in tone — the seriousness of the first 15 minutes give way to increasingly broader comedy as Kubo adds companions to his quests — it has an undeniable emotion at its heart. And that's where the film truly resonates.