Warrior. Outcast. Jedi? Over a decade ago, Star Wars fans were introduced to Anakin Skywalker's blue-eyed, orange-skinned apprentice Ahsoka Tano in animated series The Clone Wars, before seeing her in Rebels and Tales Of The Jedi. Then, as the galaxy far, far away spread its live-action wings across the small screen, she reappeared in the form of Rosario Dawson, helping Grogu hone his Force abilities in The Mandalorian and meeting definitely-a-Jedi Luke Skywalker in The Book Of Boba Fett. Now, Ahsoka is striding into the spotlight, headlining her very own series on Disney+ this summer.
In the new issue of Empire, we take a world-exclusive look at Dave Filoni's iconic animated Star Wars character's move to live-action leading lady – including brand new interviews, never-before-seen images, and much more. We talk to creator Filoni, Dawson, her co-stars Natasha Liu Bordizzo, Mary Elizabeth Winstead, the late Ray Stevenson, Lars Mikkelsen and Diana Lee Inosanto, plus producer Jon Favreau about Ahsoka's long and winding road to her own solo show, learning how the series intersects with the world already established in Rebels and beyond, and where this galactic gang is heading next. We sense much excitement in you.
This month's glimmering, gold-foiled newsstand cover sees Rosario Dawson's Ahsoka with her dual lightsabers in hand, ready to spring into action.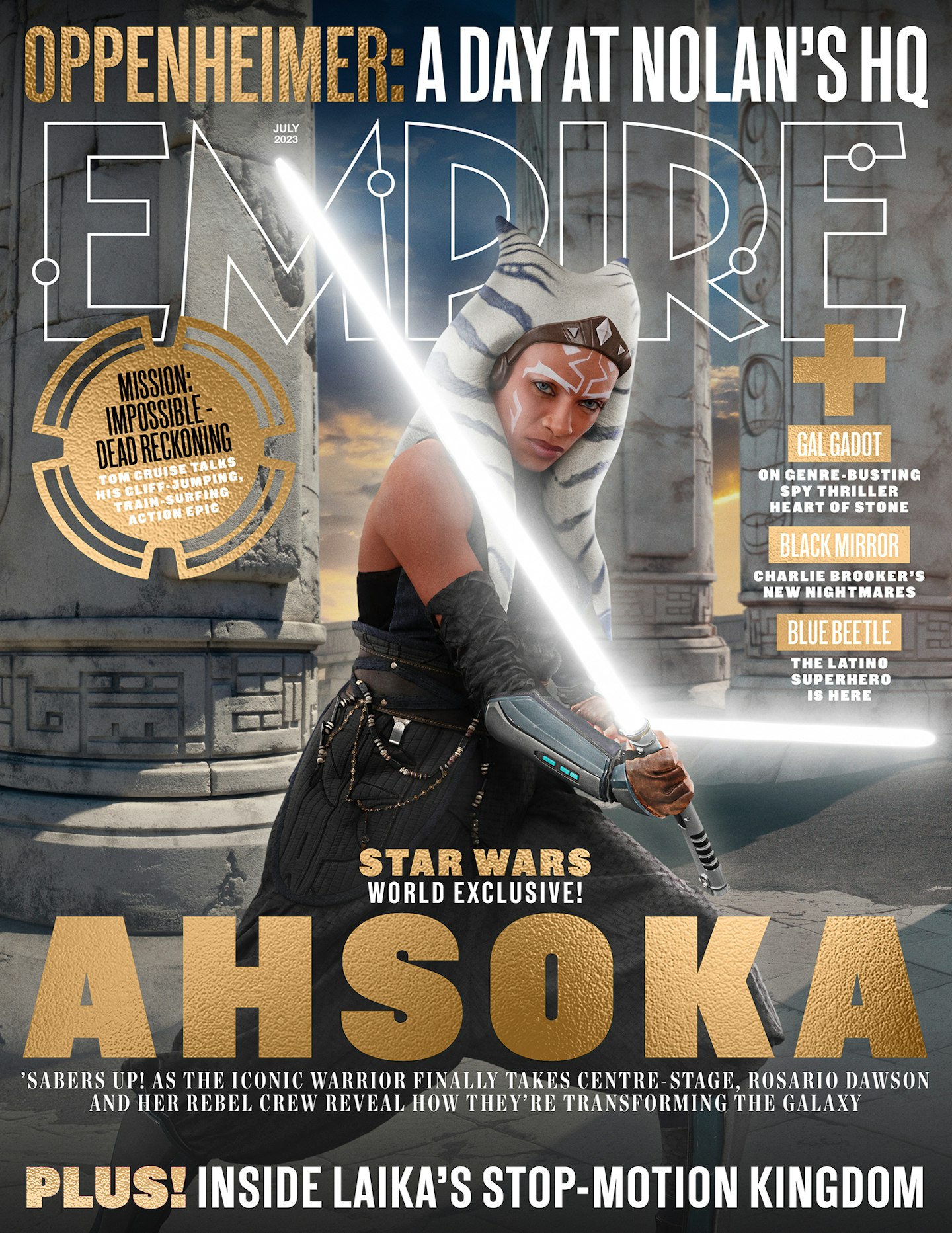 And this month's subscriber cover is a striking black-and-white portrait of Ahsoka's titular fierce, Force-wielding hero against a silhouette of arch-villain Admiral Thrawn, designed exclusively for Empire by Greg Ruth.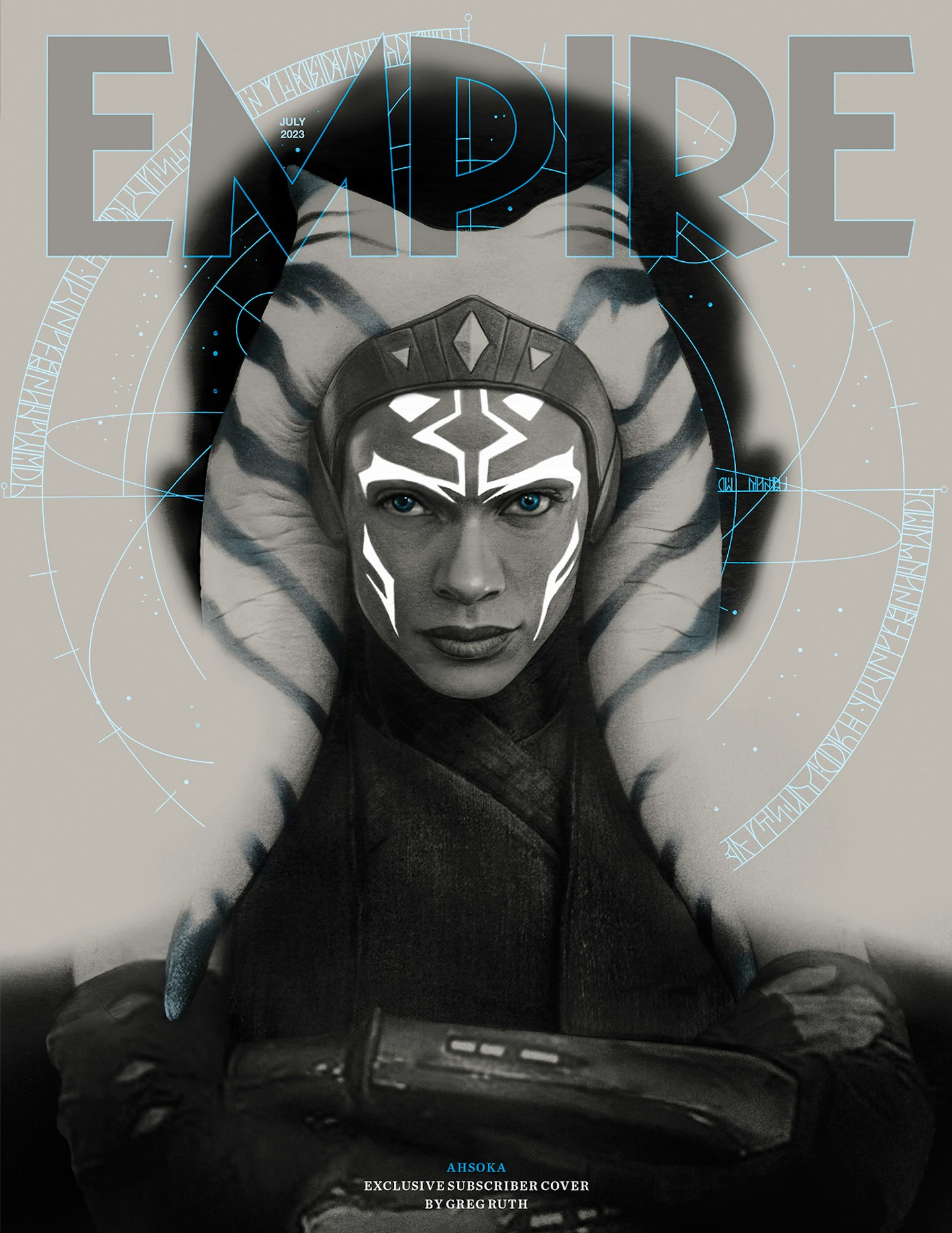 There's all that Ahsoka goodness and plenty more besides in the new issue. We catch up with Wonder Woman herself, Gal Gadot, for a first look at her new super-spy movie Heart Of Stone, talk mind-boggling stunts with the stars of Mission: Impossible – Dead Reckoning (yes, Tom Cruise jumped a motorcycle off our tape recorder), journey to Portland to spend a day at Laika's stop-motion studios, go to LA to hunker down with Christopher Nolan as he finishes Oppenheimer, and much, much more. Stay tuned for more coming soon from inside the mag, and prepare to seek out a copy when it goes on sale on Thursday 8 June. Become an Empire member to access the digital edition in full on launch day, or pre-order a print copy online now here. Ahsoka comes to Disney+ in August 2023.