If there's one thing we know about Christopher Nolan, it's that he likes his big-screen movies big. Big screen, big ideas, big set-pieces – the bigger the better. A pioneer in IMAX filmmaking, Nolan is one of the most vocal directors in the industry about preserving the magic and power that a trip to the theatre can induce, and prioritising that immersion in the story is crucial to his shooting process.
Oppenheimer is no different, says star Cillian Murphy. "I think it's a truly essential cinematic experience," he tells Empire. "And I know that's what I'm supposed to say, that's the studio line. But you have to see this in the cinema on the biggest fucking screen possible. There are moments in it that will blow people's lids off." Erm, yes please? Count us in for the lid-blowing. We expect to look just like Benny Safdie does, in the exclusive new image from the film above.
But Oppenheimer isn't just big in terms of the screen it was intended to be shown on – when it comes to real-life material, it doesn't get much bigger or more important than the creation of the world's first atomic bomb, and the potential destruction of the planet. "Look, the ultimate stakes of any big blockbuster is the survival of the world," Nolan tells Empire. "And that's what this story is. I know of no story with higher stakes than Oppenheimer's story. That's just the truth of it. It's tricky using a word like entertainment when you're talking about something so serious, but entertainment in movies takes many forms. This is such an involving, compelling tale that we had the privilege of telling."
As well as blowing people away cinematically, Nolan wanted to achieve that effect literally, shooting a recreation of the Trinity test of Oppenheimer's bomb out in the New Mexico desert without using any CGI. "I mean, I've done a lot of explosions in a lot of films," he says. "But there is something very unique and particular about being out in a desert in the middle of the night with a big cast, and really just doing some enormous explosions and capturing that. You couldn't help but come back to this moment when they were doing this on the ultimate scale, that in the back of their minds they knew there was this possibility that they would set fire to the atmosphere. It was pretty amazing to engage in that kind of tension." Come 21 July, we'll all be on the edge of our seats.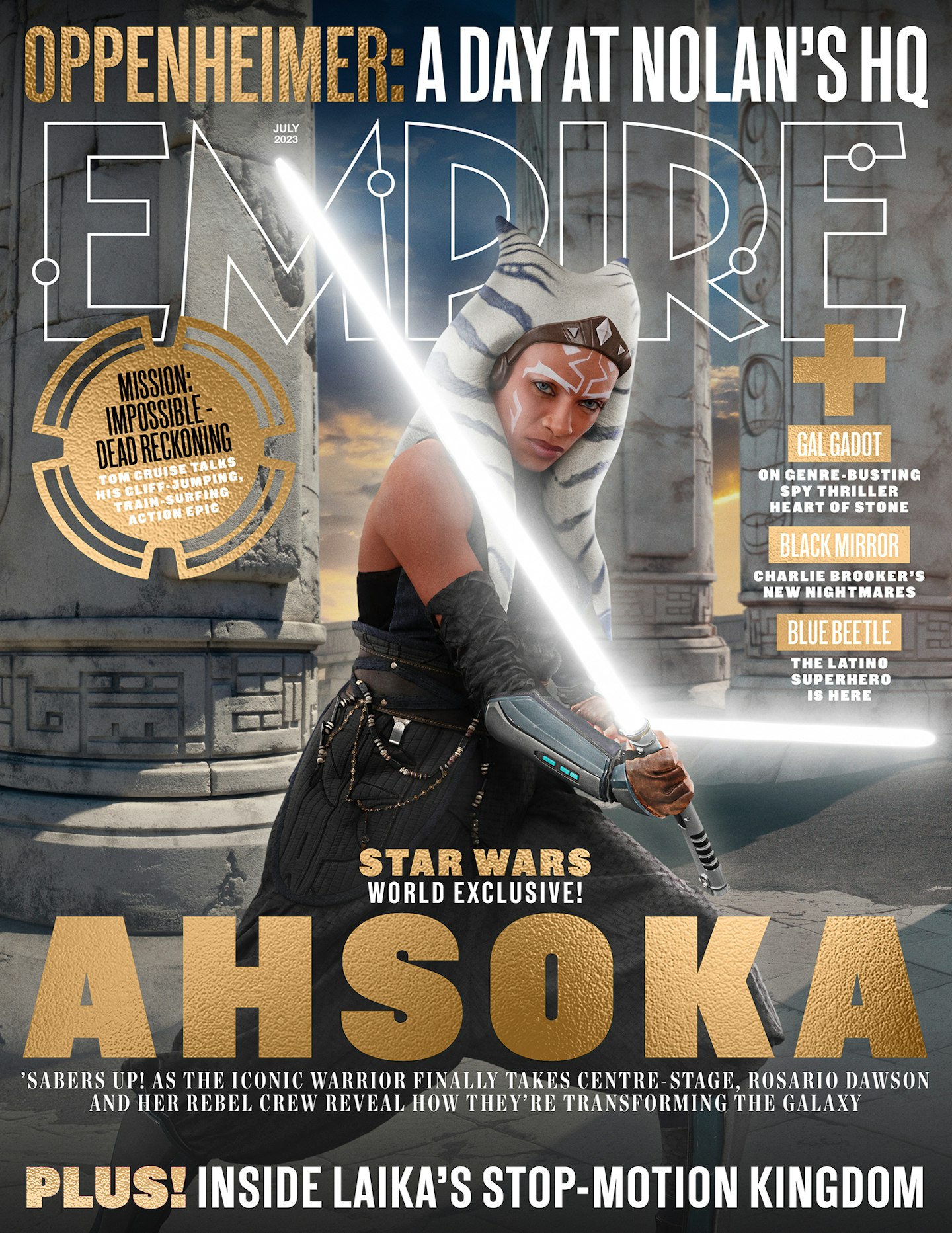 Read Empire's exclusive Oppenheimer feature – where we visit director Christopher Nolan at his post-production facility in LA for an all-access pass to him finishing the film, plus talk to star Cillian Murphy – in the upcoming July 2023 issue, on sale Thursday 8 June. Become an Empire member to access the digital edition in full on launch day, or pre-order a print copy online now here. Oppenheimer arrives in cinemas on 21 July.