Dating back to the 1930s, Blue Beetle is one of DC's most venerable superheroes. But aside from a single episode of Smallville, he's never made it to the screen in live action… until now. Cobra Kai's Xolo Maridueña stars as Jaime Reyes, a directionless college graduate who develops unpredictable powers after inadvertently bonding with the Scarab — an ancient relic of alien biotechnology — and being gifted with an incredible symbiotic suit of armour. The trailer, released in April, managed to simultaneously conjure vibes of Spider-Man, Iron Man and the Spy Kids franchise, and this first Blue Beetle movie may not be the last.
Blue Beetle, as a DC Movie Universe project, pre-dates the arrival of new head honchos James Gunn and Peter Safran at DC. But signs are that it's being viewed as more than just a leftover from the previous Extended Universe. Originally intended for HBO Max, the film is now heading for cinemas, illustrating that the new suits have rather more faith in it than they did in the ill-fated Batgirl. And Xolo, as he tells Empire in our world-exclusive new Ahsoka issue, is certainly optimimistic that there'll be room for him on Gunn and Safran's new roster. "If we get one movie or a trilogy and fold this into the Justice League shit, we're ready for the whole nine," he says. "For me and Angel [Manuel Soto, director] and the team, we kicked ass with this movie. It just depends on numbers."
The film certainly deserves a wider audience, since, on the quiet, it's already making history. As usual with superheroes, several characters have worn the Blue Beetle suit, but the Reyes iteration was DC's first Latino hero – and being of Mexican, Cuban and Ecuadorian descent, Xolo is the DCEU's first Latino lead. "The goal was to create a movie for a young me and a young Angel that said, 'Hey, man, someone who looks like you or comes from a similar background can be a superhero,'" he says. "The second thing was to open more doors for people like us. As fun as it is to get into this superhero world where everything is [dialled up to] 110 per cent, [it's] the characters… that I've [most] related to."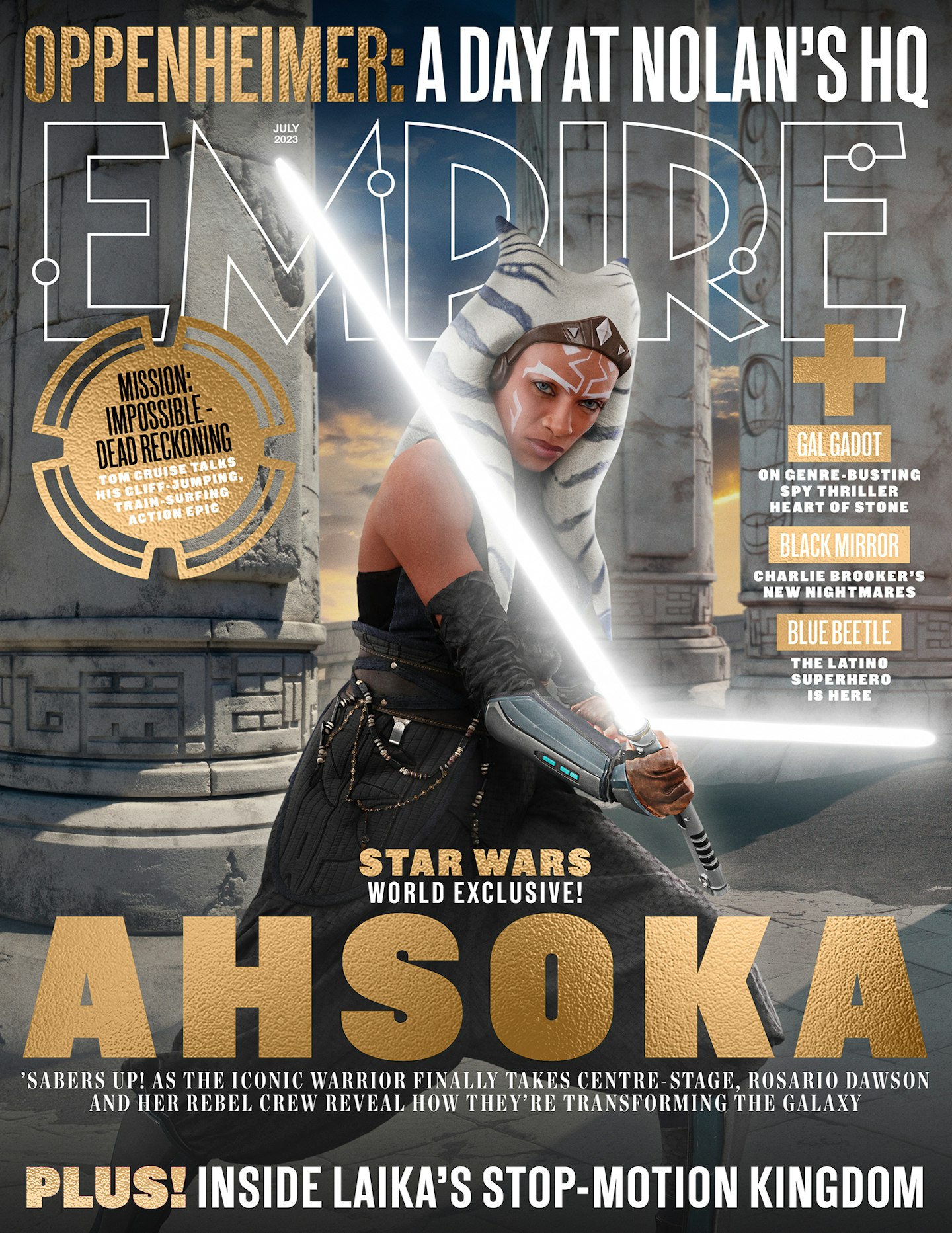 Read Empire's exclusive Blue Beetle story in full in the upcoming July 2023 issue, on sale Thursday 8 June. Become an Empire member to access the digital edition in full on launch day, or pre-order a print copy online now here. Blue Beetle is in cinemas from 18 August.