Of the many miraculous things about Andor – Tony Gilroy's astonishing Star Wars series, exploring the rising rebellion in the five years before Luke explodes the Death Star – perhaps the most miraculous of all is how gripping it is, even when we know exactly where it's going. Focusing on Rogue One's rebel fighter Cassian Andor, played by Diego Luna, we already know his fate from that 2016 film – he and fellow freedom-fighter Jyn Erso end up being consumed by an explosive blast from the Death Star on the planet Scarif, having uploaded the super-weapon's secret schematics to the Rebellion just in the nick of time. And from the beginning, Gilroy has been clear: his show will finish at the exact moment we meet Andor in Rogue One.
Now, with filming on Andor Season 2 – set to skip a year every few episodes – moving beyond the midway point, Gilroy has teased a little more of what to expect from the time-hopping final run, telling Empire that the final block of three episodes will specifically cover "the last three days before Rogue One". And with a finite end point in view, no punches are being pulled. "The risks this season will take are very different," promises Luna. In what way? "In every way," says Gilroy. "Look, man, I'm not trying to make a career here; if anything I'm on the downhill side of a long career. But this is an opportunity. This is 1,500 pages of the most dynamic material in these people's lives to deal with. We got it right the first time, and you don't want to let your foot off the gas."
While we know the fates of Cassian Andor and Mon Mothma, for many of the cast of characters, their futures are less clear. Denise Gough says her villainous Dedra Meero is powering up in Season 2 ("In stage directions, Tony says, 'Full Dedra'"), and die-hard revolutionaries like Stellan Skarsgård's Luthen Rael will face the growing pains of the Rebellion. "Some of its core ingredients are secrecy and paranoia and lack of trust and betrayal. So, how difficult is it to build a revolution?" questions Gilroy. "And what happens to the original gangsters, as other people get involved?" Strap in: the uprising has only just begun.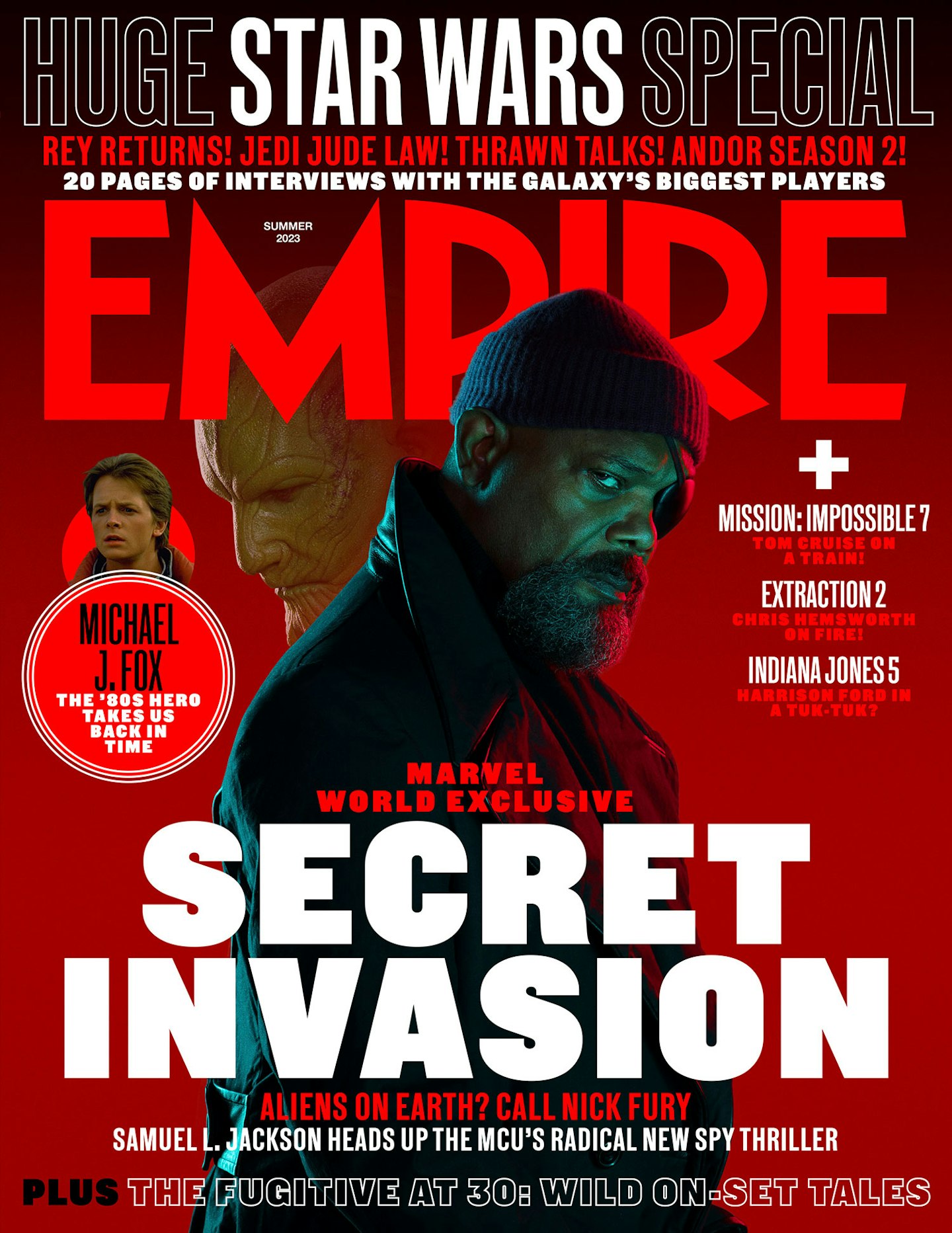 The upcoming Secret Invasion issue of Empire features a massive 20-page Star Wars blowout, getting stuck into the future of the saga with huge new interviews, and photoshoots with the galaxy's brightest stars – talking to Kathleen Kennedy, Dave Filoni, Rosario Dawson, Tony Gilroy, Diego Luna, Jude Law, Katee Sackhoff, Mary Elizabeth Winstead, Andy Serkis, Amandla Stenberg and plenty more. From Ahsoka, to _Andor_Season 2, to The Mandalorian, The Acolyte, and the trio of upcoming movies, it's an expansive trip through everything Star Wars has to offer in the coming years. You won't want to miss it – pick up a copy when it hits the shelves on Thursday 11 May, or become an Empire member now to access the issue in full on launch day. You can also pre-order a print copy online now here.