Phew! Just over six months into the year, and 2023 has already been packed with must-see movies — films to enthrall, entrance, and engage your heart and soul. From blockbuster spectacles, to richly emotional character dramas, to unexpected international smashes, and the return of legendary heroes, the best movies of 2023 are indicative of the incredible breadth of the current cinematic landscape.
At the midway point of the year, Team Empire voted for the greatest movies of the year so far — films released on UK screens from 1 January until early July — in a list encompassing all-out action, eye-popping animation, blood-curdling horror, fantastical capers, heart-swelling romcoms, compelling dramas and more. And just think — we still have the likes of Dune: Part Two, Killers Of The Flower Moon, Napoelon, Barbie, and Oppenheimer to come. Read the current Top 20 list, and see you at the movies in the run-up to the final list at the end of the year.
20) Suzume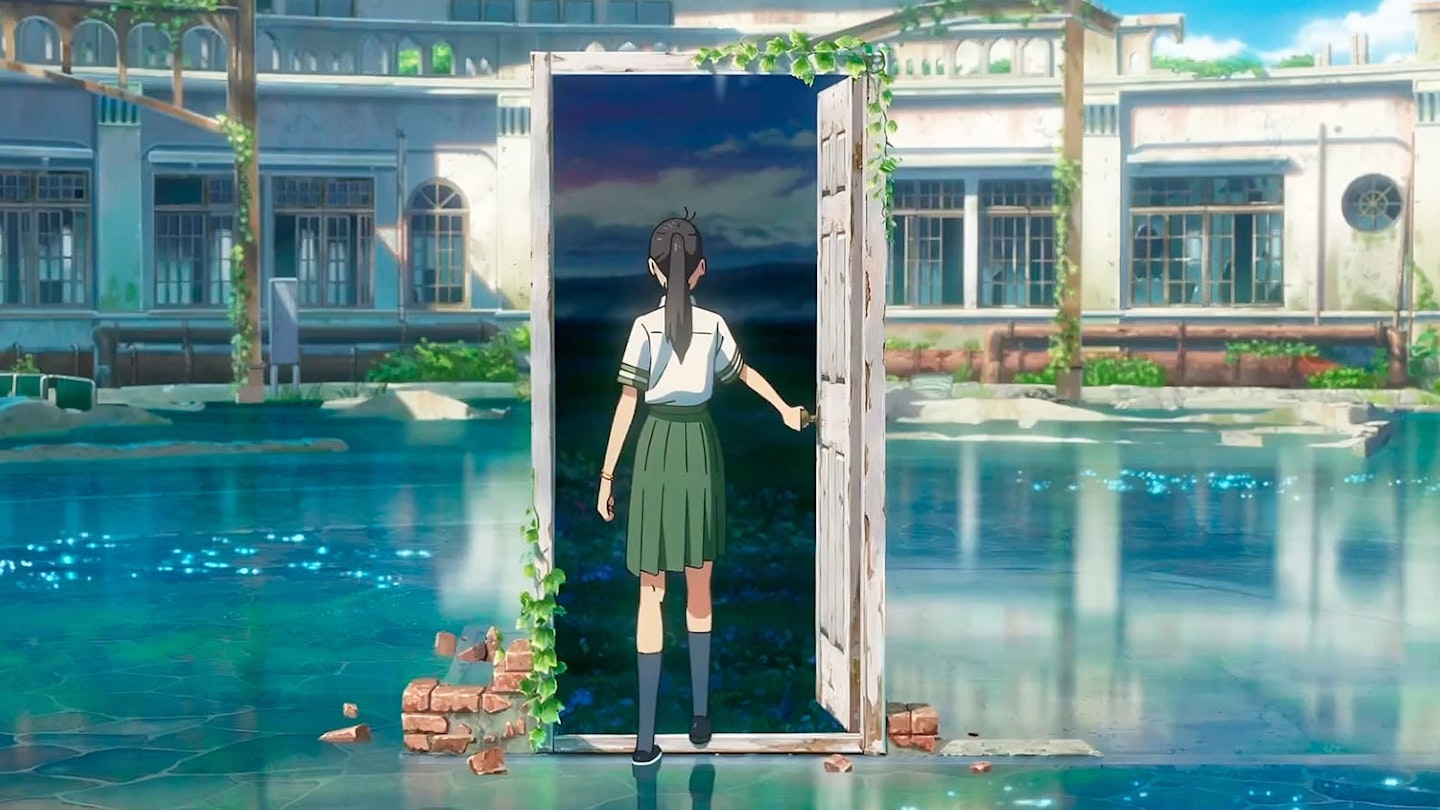 Yes, 2023 is the year in which Miyazaki returns, with his ultra-secret How Do You Live?, due out in Japan this week. But it's also, happily, the year in which we got the new project from another brilliant Japanese animator, Makoto Shinkai — and after the highly lauded Your Name, his Suzume did not disappoint in the least, especially for fans of people turning into chairs via mystical magic. The plot would be almost impossible to describe in a lengthy conversation immediately after the film; it would be folly to try to fit it into a sentence here. But suffice to say it features earthquakes, door portals, giant supernatural worms, a talking cat, a dash of time-travel and, yes, that sentient chair. And it all adds up to two gorgeous, vibey hours, with dazzling animation, mischievous humour and serious things to say about the environment and memory. Sit down and enjoy — but check your chair carefully first.
19) Indiana Jones And The Dial Of Destiny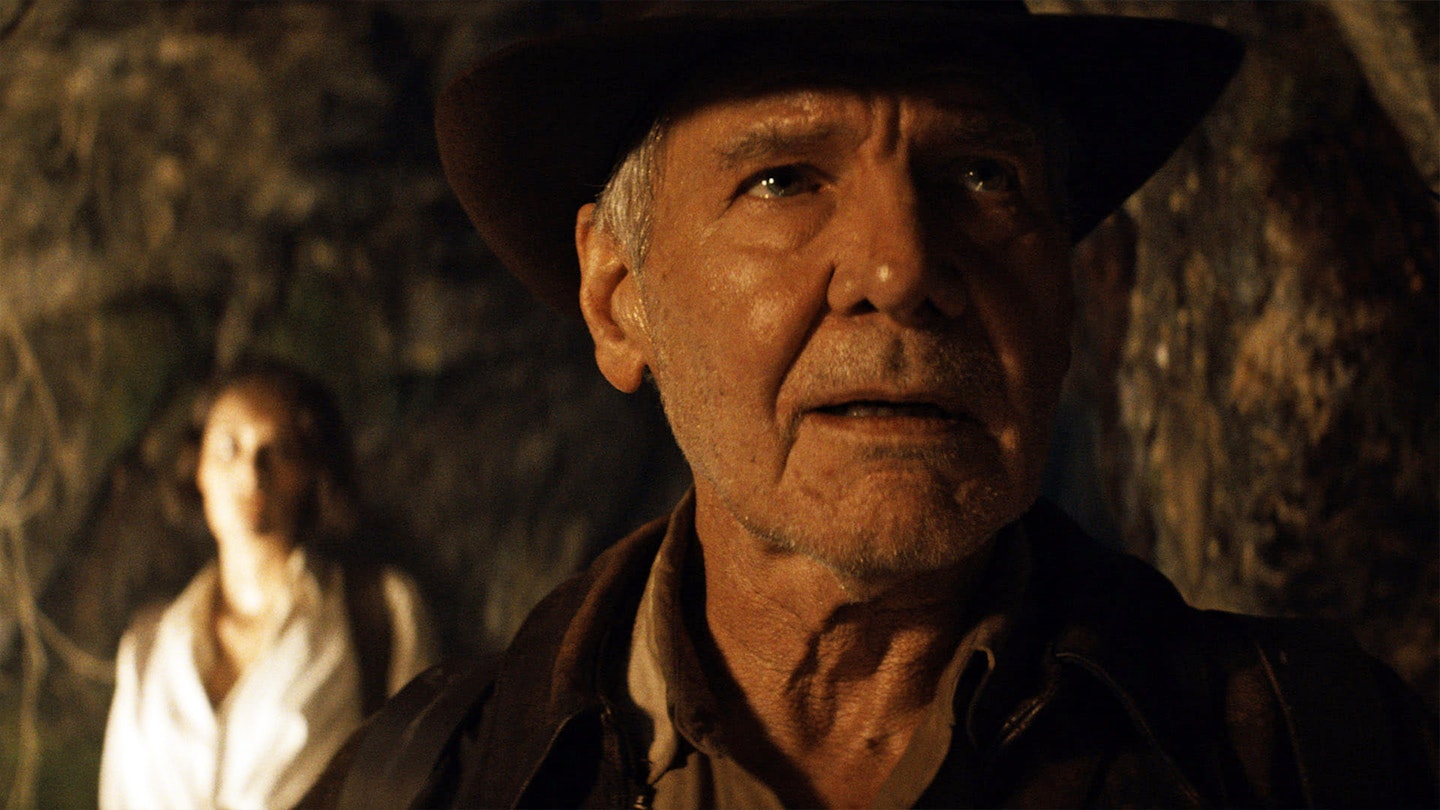 In the absence of Steven Spielberg, who better to deliver a rousing goodbye to a blockbuster legend than Logan director James Mangold? His swansong for Harrison Ford's archaeological icon walks a fine line — delivering the hero we've known and loved for decades in a thrilling final adventure, while also reckoning with Indy's considerable age and impending mortality. Ford slips back into the role effortlessly, clearly relishing the chance to push the character into choppy uncharted waters, wonderfully complemented by Phoebe Waller-Bridge's fleet-footed Helena in a race against Mads Mikkelsen's brilliantly hissable Nazi-turned-NASA-scientist Völler. Stepping into Spielberg's shoes is a daunting prospect — but Mangold delivers zippy setpieces (the tuk-tuk chase, the opening de-aged Indy train sequence), real emotional heft (admit it, you teared up at the end), and a classic Indy Macguffin in Archimedes' lost dial. Farewell, Henry Jones Jr. — still the name of cinematic adventure.
18) Still: A Michael J Fox Movie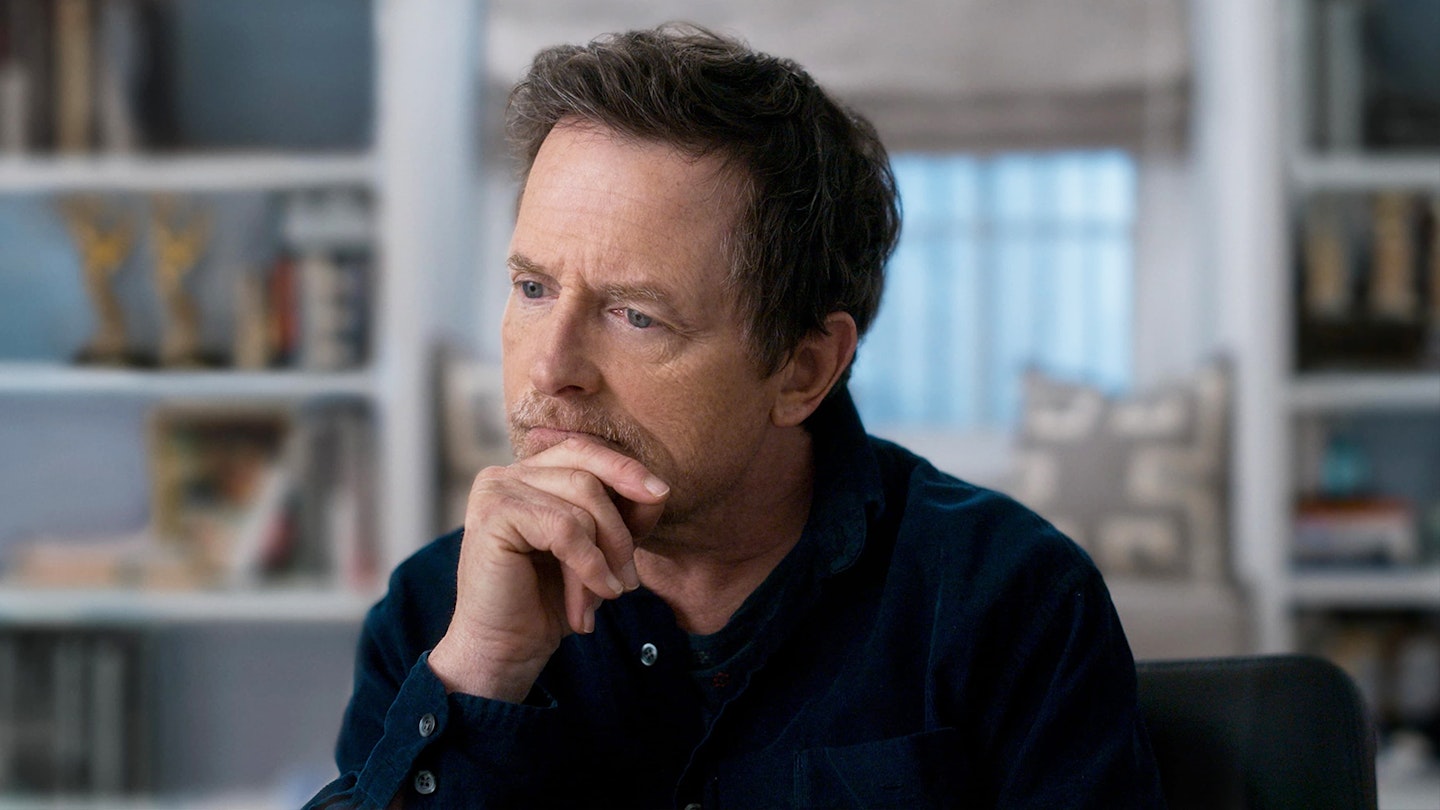 This is a touching blend of intimate interviews with Michael J. Fox and footage from his extensive body of work, making for a truly one-of-a-kind documentary. It's a tender tribute to a much-loved actor who has been dealt an impossibly challenging hand — which he relives here with heartbreaking honesty. This is at once a celebration of Fox's triumphs, like landing Back To The Future and Family Ties — where he met his wife, Tracy Pollan — and testament to his strength and determination following a Parkinson's diagnosis in 1991, all tied together by candid, on-camera narration from Fox; often playful, sometimes emotional, and always raw. It's a well-crafted homage to a Hollywood great, and as heavy as it sometimes gets, it's an uplifting and enormously inspiring experience.
17) Evil Dead Rise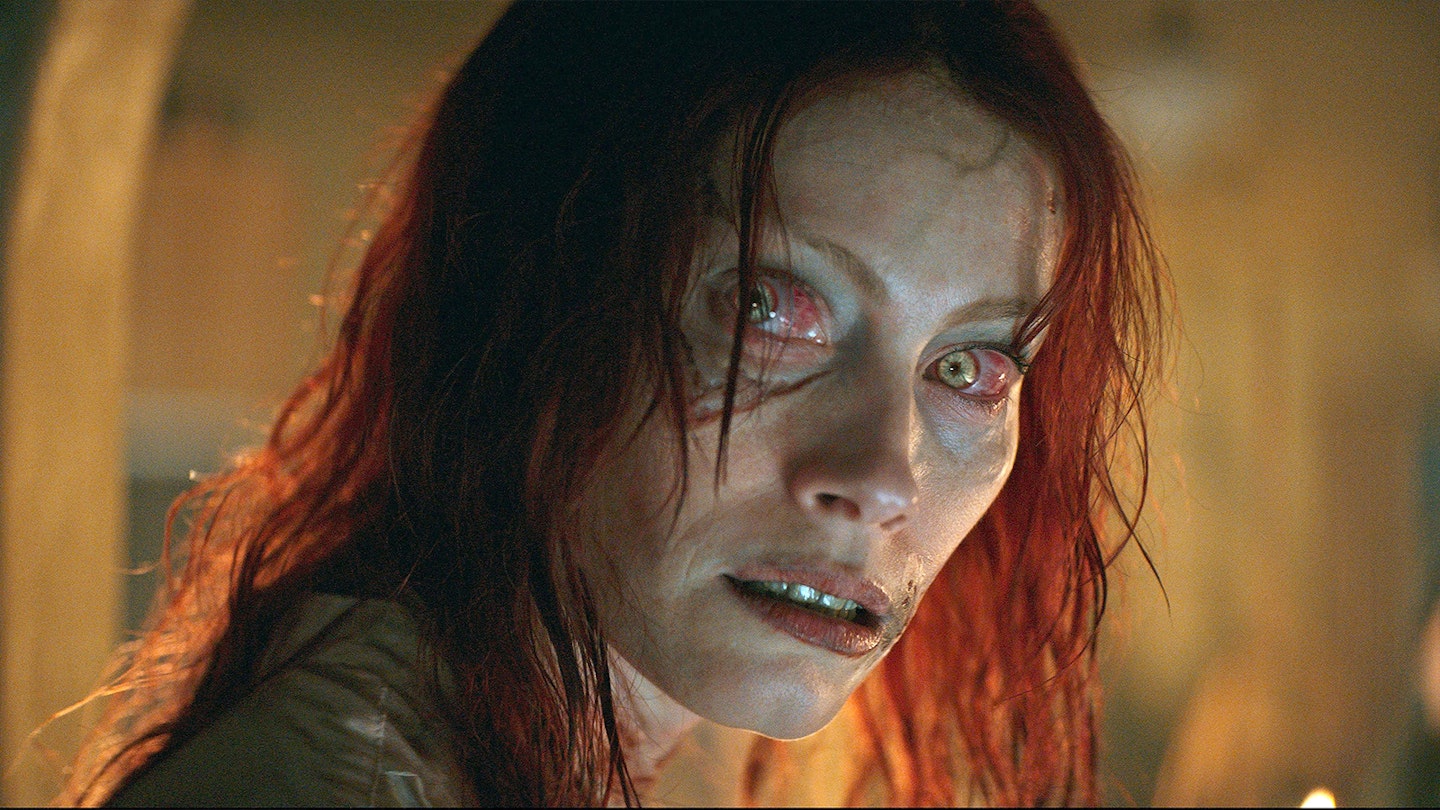 Ferocious. Fear-fuelled. Incredibly effed-up. Evil Dead Rise is everything that horror's splattiest saga should be in 2023 – still imbued with the raucous, anything-goes spirit of Sam Raimi's original films, but amped up with a contemporary gnarliness to elicit the shock and awe that audiences felt in the '80s. Writer-director Lee Cronin comes roaring out of the gates as he moves the action into an urban setting for the first time, delivering a thrillingly nasty ride with eye-watering moments not easily forgotten – leg-grating, glass-chewing, scalp-ripping, head-skewering jolts handled with a malevolent glee. Underneath all the gore is a story of a family trying to pull itself together while the Deadites tear it apart. Alyssa Sutherland is particularly excellent as mother Ellie, whose maternal instincts turn murderous when she's possessed by the Necronomicon's nightmarish spirits – a primal, predatory performance plastered with a rictus grin. Bloody good stuff.
16) Puss In Boots: The Last Wish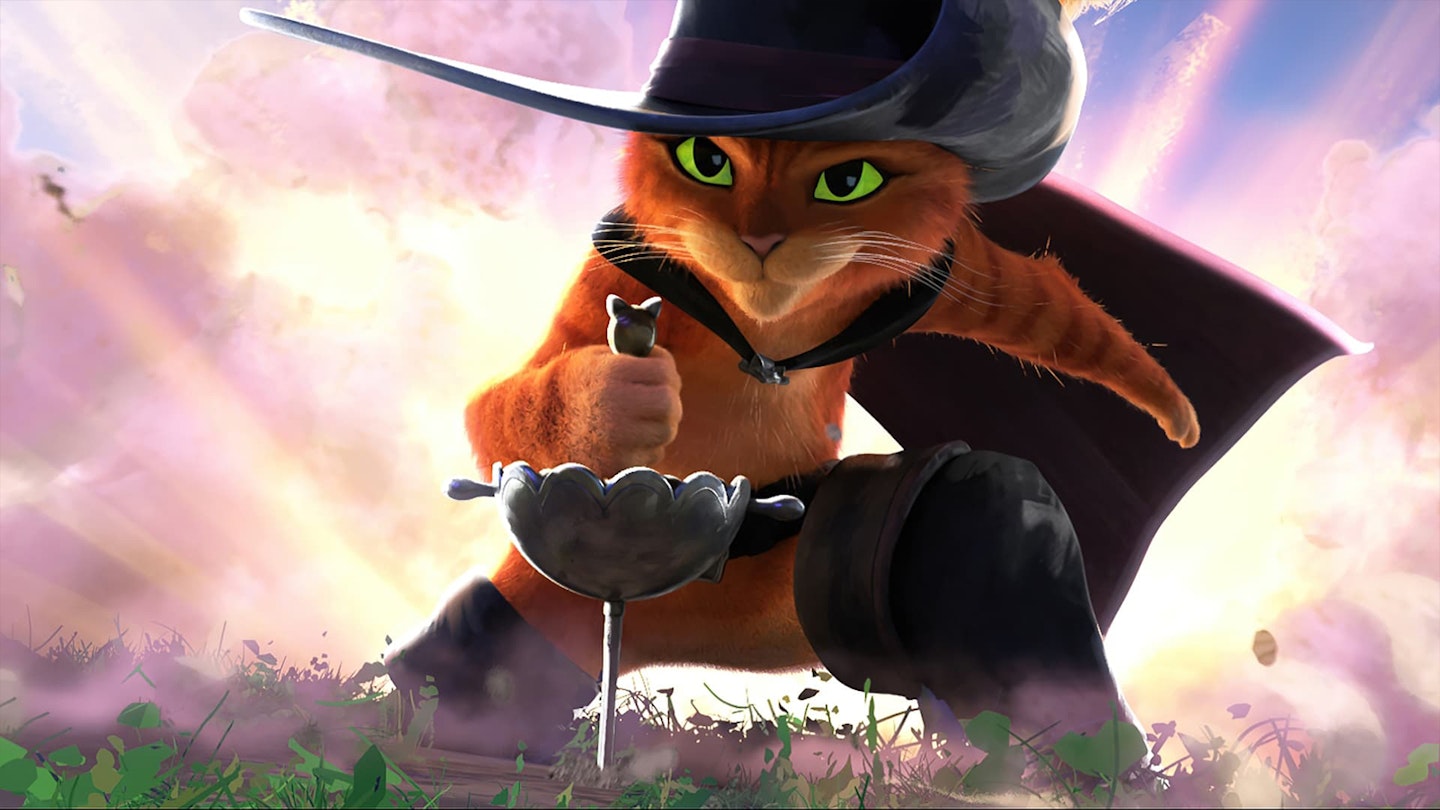 No one, but no one was looking for another sequel to 2011 Shrek spin-off Puss In Boots. And yet, Joel Crawford and Januel Mercado not only resurrected a franchise long thought dead, but injected a jolt of catnip-infused energy so potent it was enough to blow viewers' boots clean off. Sporting a new, Spider-Verse-inspired visual verve, the killer kitty's triumphant return captivates from the off — aided in no small part by a giddily acrobatic prologue in which Puss takes down a woody giant. It's claw-sharp script, meanwhile, packages a soul-searching tale of age, mortality, PTSD and moral consequence with a breezy sophistication that hits all manner of poignant emotional notes, while never losing sight of its child-like sense of fun.
15) Pearl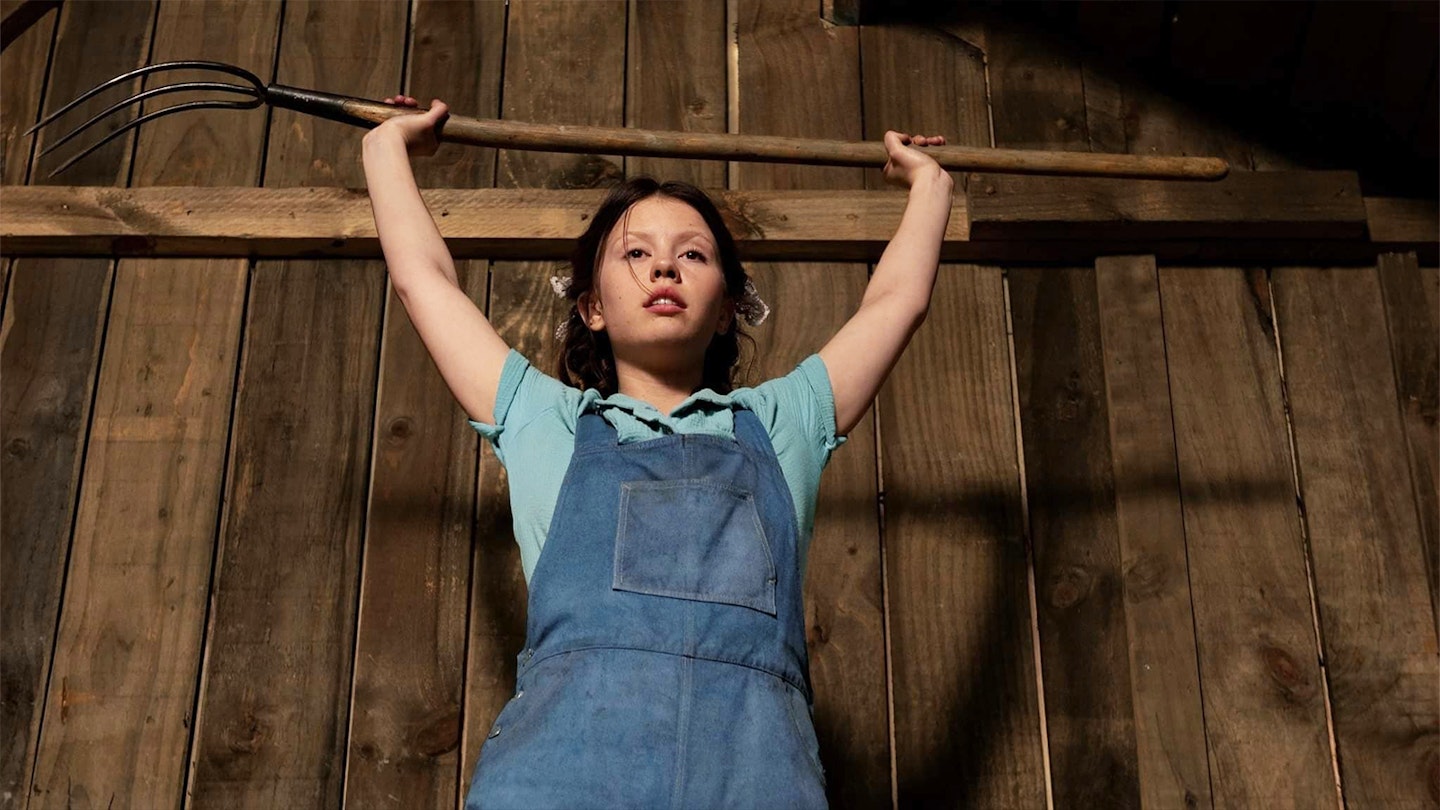 Ti West's X arrived last year as a slasher with much on its mind — chewing on notions of old age, sexual repression, and bodily autonomy all while delivering a straight-up '70s murder-spree. 1918-set  prequel Pearl is even better, West and Mia Goth teaming up to dig into the psychological morass of X's homicidal octogenarian in her younger years. The result is a film presented in an early Technicolor visual palette, with over-cranked colours and throwbacky sound cues — not just a stylish gimmick, but a reflection of the movie-life that Pearl herself wishes she was living. As her obsession with becoming famous (and getting her rocks off — notably, at one point, with a scarecrow) reveals a dark undercurrent in her psyche, the reality of her mundane life closes in — leading to a load of blood-letting. Beautifully crafted, with fascinating characters and an astonishing performance from Goth, whose expression during the closing credits deserves to go down in cinematic history. Pearl herself says it best: she's a starrr.
14) Sisu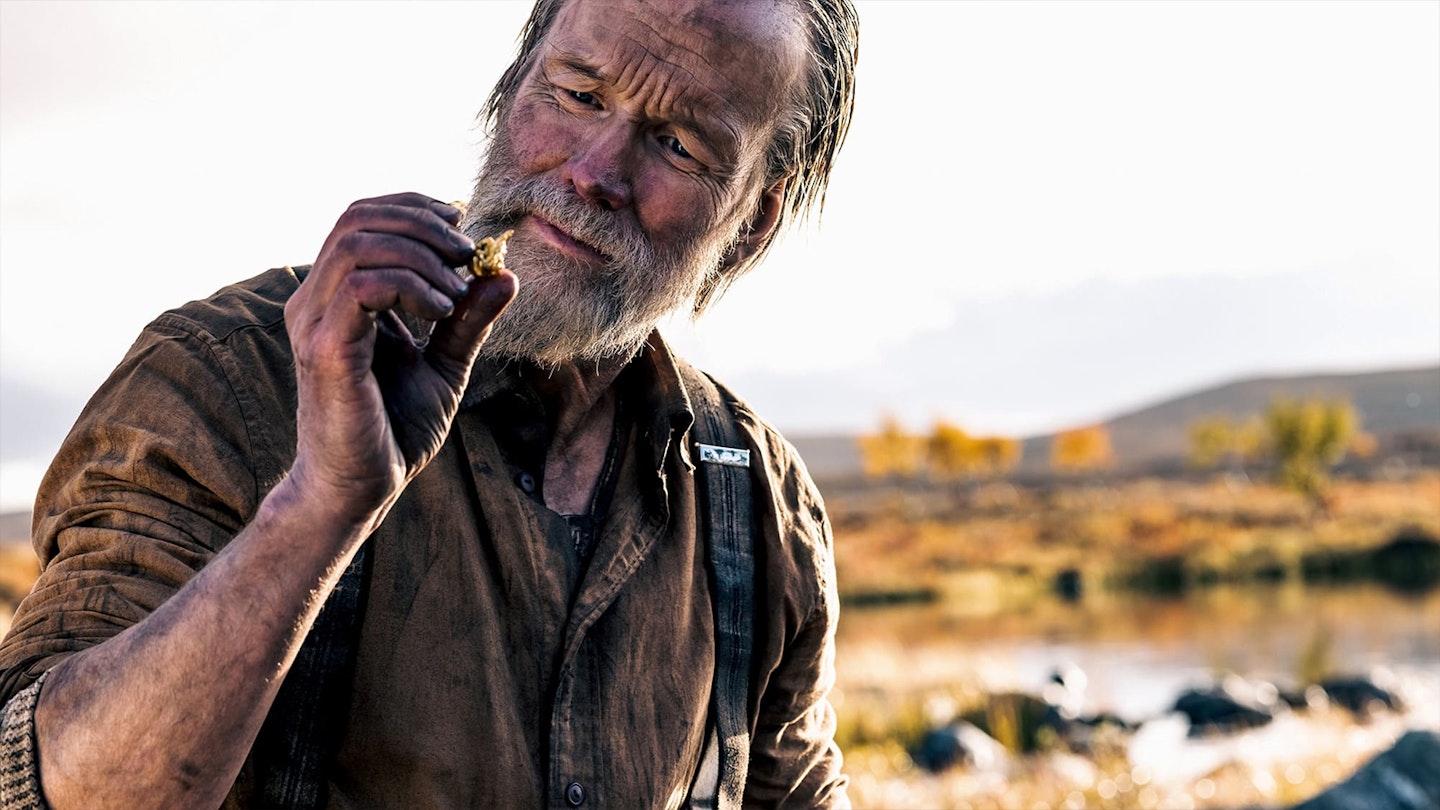 It might be possible to have more fun doing something other than watching Sisu, but it's unlikely. It might be possible to find a cooler performance than Jorma Tommila's take on Nazi killer Aatami, but that's unlikely too. And it might be possible to meet a director who enjoys himself as much as Finland's Jalmari Helander does here but… well, you get the picture. From the minute we meet Aatami, a wizened, aged, gruff old hermit, fending for himself in a desolate Lapland ravaged by the now retreating (but still psychotic) Nazis, you figure he's someone not to be fucked with. But you don't truly know it until, having literally struck gold, he comes into contact with a group of said Nazis, who have no idea who they're dealing with. The violence that ensues is unapologetically glorious, and as the film fluidly transforms from a small character study into an outsized kill-fest, your grin grows steadily wider. An absolute blast of total cinema.
13) Dungeons & Dragons: Honour Among Thieves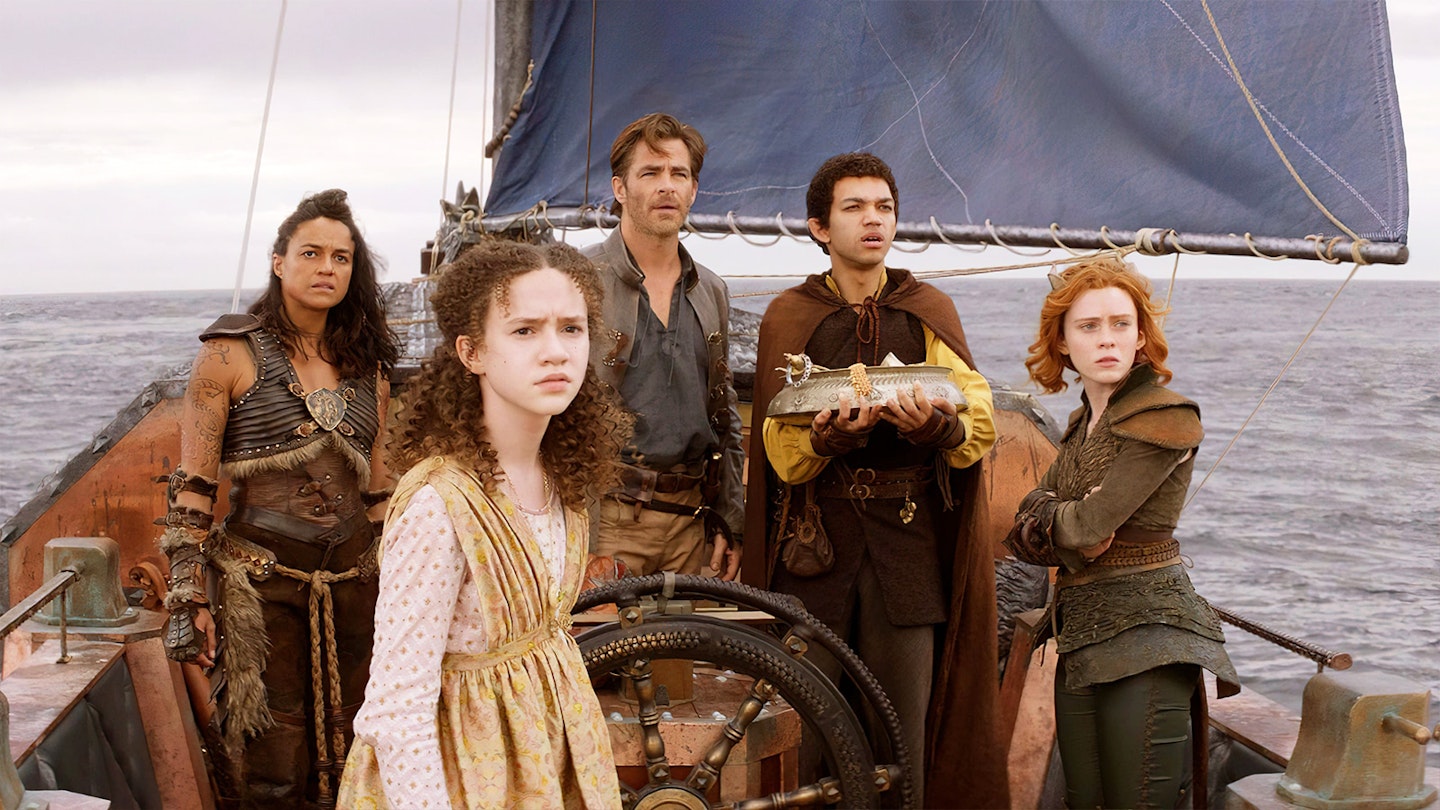 While D&D's big screen legacy has traditionally been nothing for bards to write songs about, that all changed when John Francis Daley and Jonathan Goldstein signed up for this immensely enjoyable and altogether less serious dungeon crawl (fun-geon crawl?). With their Game Night faces on, the pair successfully equipped this irreverent high fantasy heist caper with a screenplay of +2 charisma and a cloak of greater chuckling. From Hugh Grant's scheming villain (think Phoenix Buchanan if he had a Red Wizard of Thay at his beck and call) to Regé-Jean Page's absurdly literal paladin, and Sophia Lillis' shape-shifting druid (the focus of a an exhilarating, form-flipping chase sequence), Honor Among Thieves is populated by an almost obscenely likable clutch of cut-throats and rogues and boasts a gag-rate that hits more times than a level nine magic missile.
12) Blue Jean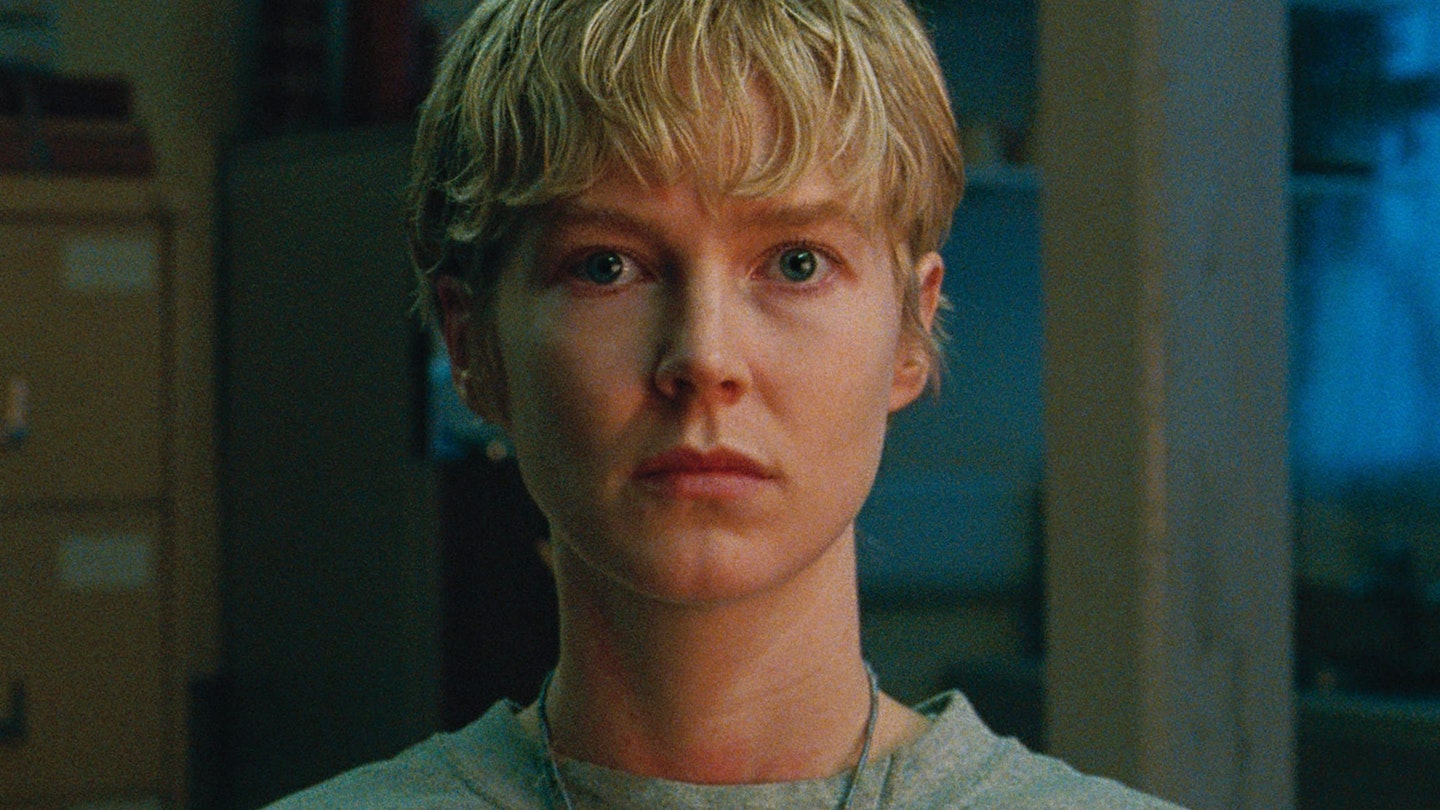 On Tyneside in the late 1980s, closeted PE teacher Jean (an extraordinary Rosy McEwen) is trying to navigate the end of the Thatcher years, when Section 28 legislation forbade the "promotion" of queer sexualities in schools. When a new student, Lois (Lucy Halliday), arrives at Jean's school and then turns up in the local lesbian bar, Jean tries to become a mentor to her — only for the delicate balance of her hidden lives to be undone. Georgia Oakley's debut is a meditative, layered piece of work which peels away at the defences Jean has put up around herself to survive in a hostile Britain, and McEwen is electrifying, carrying almost every frame. The grainy feel and melancholy palette add to the oppressive period setting, but there is queer joy to be found here, too – in the scenes in which Jean is surrounded by her community, as she eats takeaway with her girlfriend, and, ultimately, when she embraces who she is.
11) EO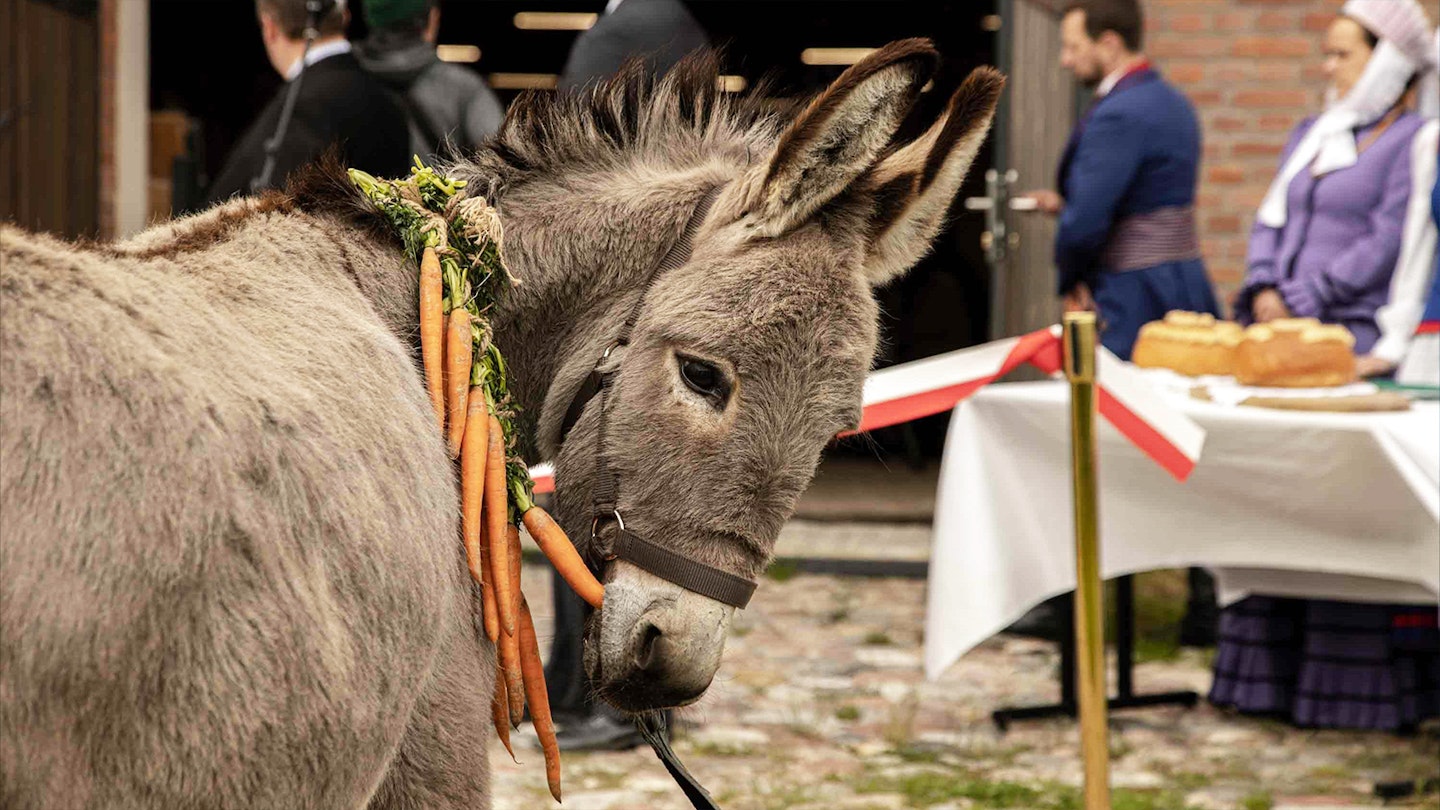 There's nothing else like EO. You have to provide context after, having been bowled over by it, you tell people that it follows a donkey across the country. It's not a Pixar film, you have to inform them. It's not a cartoon. It's not for kids. Please, do not under any circumstances let your children watch EO. Some very, very bad things happen! Legendary Polish auteur Jerzy Skolimowski, a staunch animal lover, disgusted by animal cruelty, has made an extraordinary existential episodic odyssey about the eponymous EO, who goes from owner to owner, friend to foe, user to abuser. He is loved, he is hated, he is hunted, befriended, discarded. All of human life is here, in donkey form. Skolimowski deploys various bravado filmmaking techniques to take us with EO, through the streets, the forests, the hills. It is at times heartwarming and horrifying, and always utterly unique. And not for kids.
10) Nimona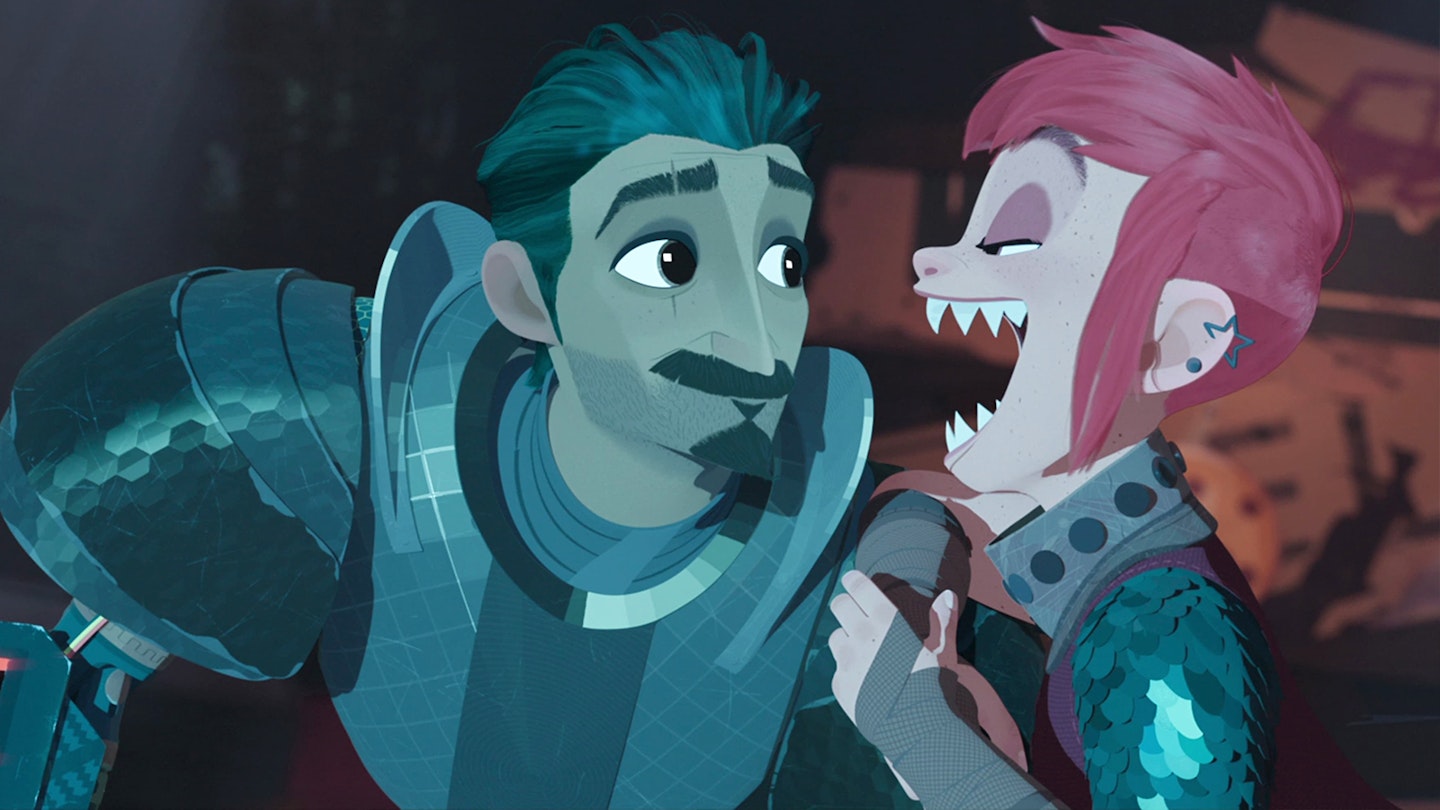 This spunky animated alt-fairytale feels like it's summoned bonus strength from its tumultuous journey. A casualty of Disney's buyout of 21st Century Fox, for a while the future of Nimona — adapted from ND Stevenson's milestone graphic novel — looked bleak. Yet a new lease of life through its new home at Netflix gave filmmakers Troy Quane and Nick Bruno room to develop this gorgeous ode to otherness to its full potential. It was worth the wait. Following the adventures of odd couple Ballister Blackheart (a disgraced knight voiced by Riz Ahmed) and Nimona, a shapeshifting wannabe sidekick voiced by Chloë Grace Moretz, the story is at once fun, frantic and at times utterly heartbreaking — all bolstered by animation that dances between epic wonder and fierce kineticism. A true underdog story deserving of love.
9) The Fabelmans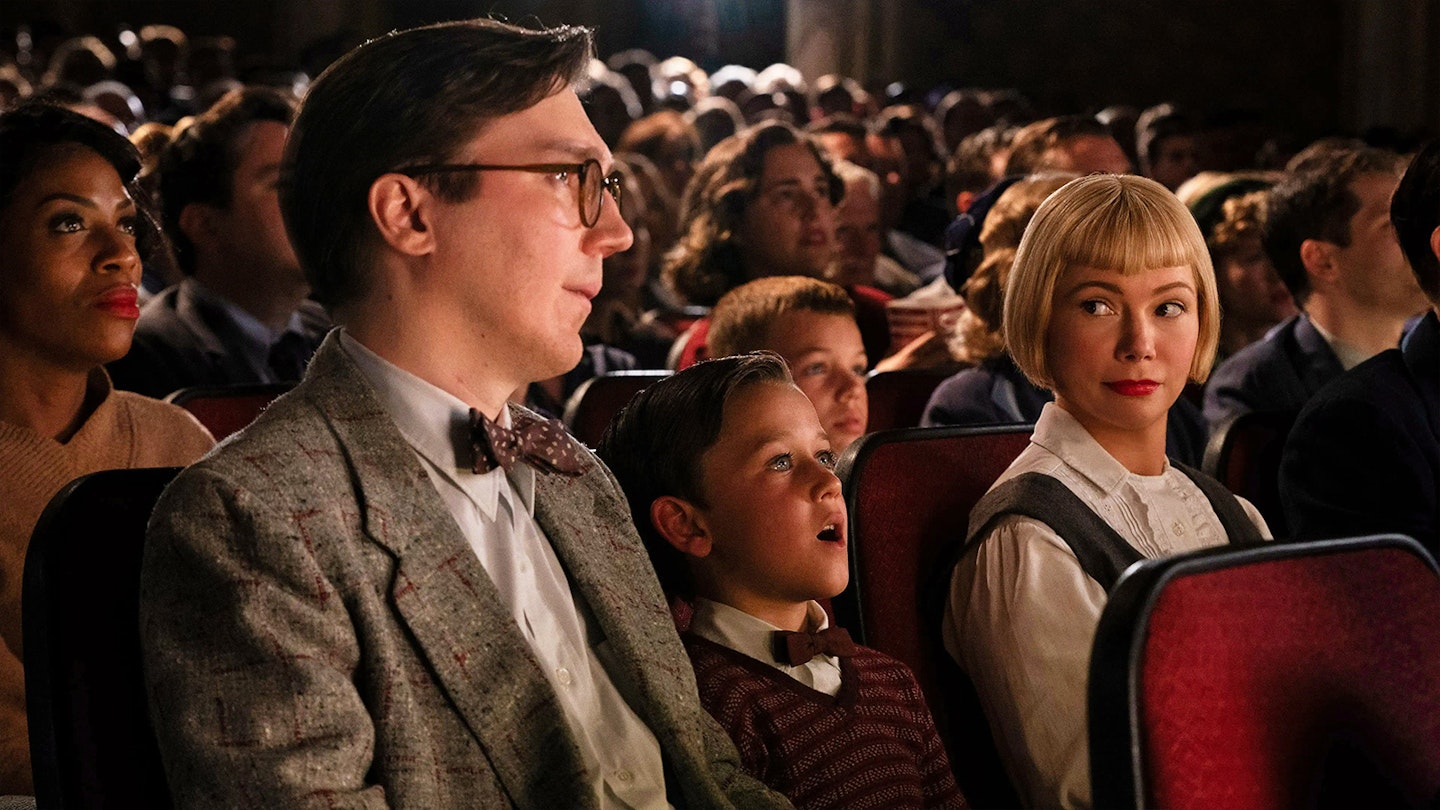 One thread of Steven Spielberg's career in his autumn years has been a yearning to wander through his own past. Ready Player One paid tribute to a pop culture period when he was king, and West Side Story allowed him to play in a storyworld he'd loved as a kid. The Fabelmans, though, is the closest he's come to a proper cinematic autobiography. Mitzi and Bert Fabelman take their boy Sammy to see The Greatest Show On Earth at the pictures, and light a fire in him to tell stories of his own. Soon he's making 8mm movies, and after the family moves to Arizona and traumas start to pull them apart he seeks more and more solace in them. It's a lovingly done coming-of-age movie suffused with what we're obliged to call 'That Spielberg Magic', its sweetness undercut with real, piercing sadness.
8) Women Talking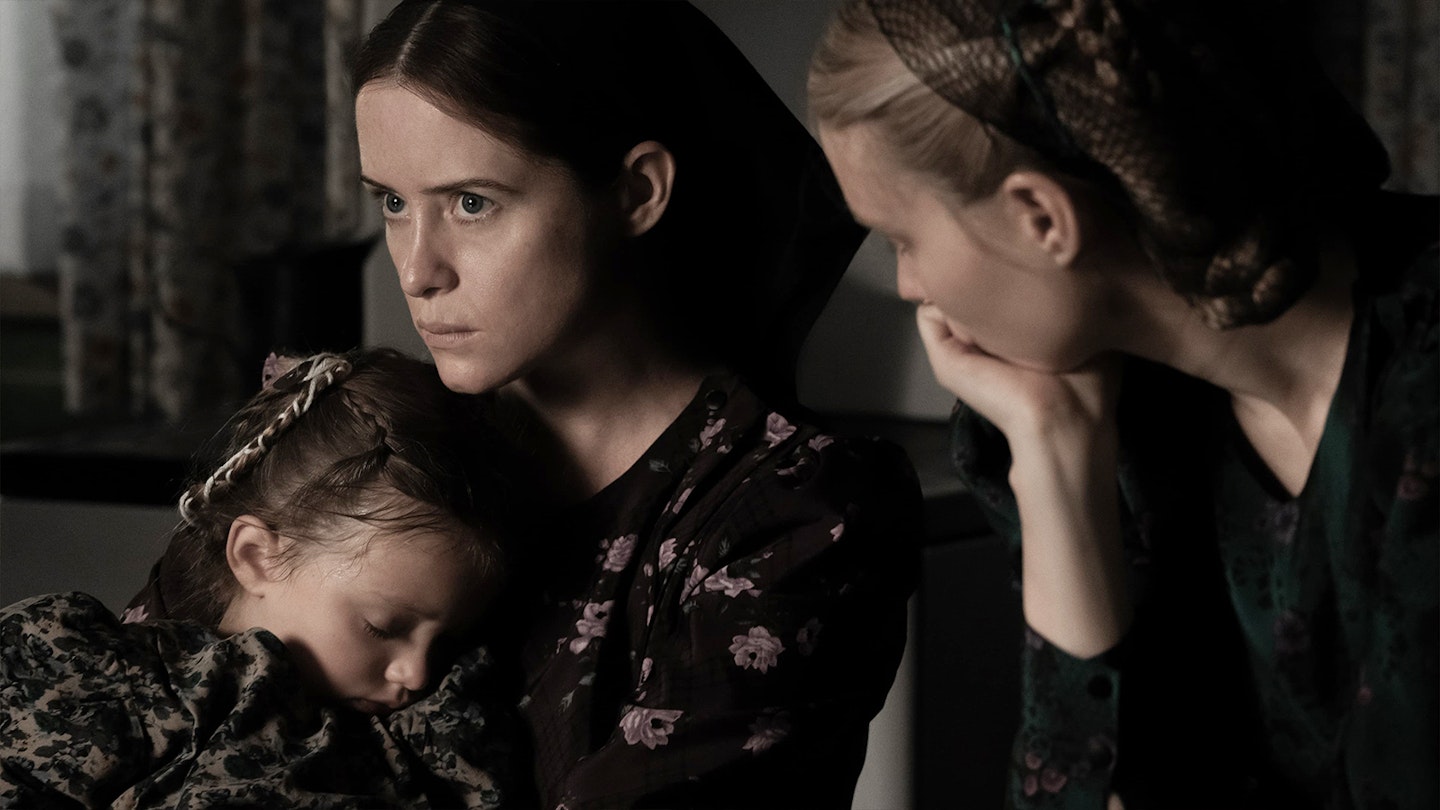 A group of women quite literally, well, talking in a barn may not sound thrilling, but take our word for it — Sarah Polley's adaptation of Miriam Toews' novel is an emotional rollercoaster. Claire Foy, Jessie Buckley and Rooney Mara head up an excellent cast playing Mennonite women that have been suffering ongoing sexual assaults at the hands of male members of their colony, who must decide whether to forgive their abusers, or leave their home for good. This is confident, no-frills filmmaking from Polley, who keeps the setting and cinematic flourishes to a minimum, allowing the devastating dialogue, strange sense of humour, and outstanding performances to shine through, communicating the violence of the crimes against the women without ever doing so in an exploitative way. A slow, quiet burn that will shake your soul.
7) Rye Lane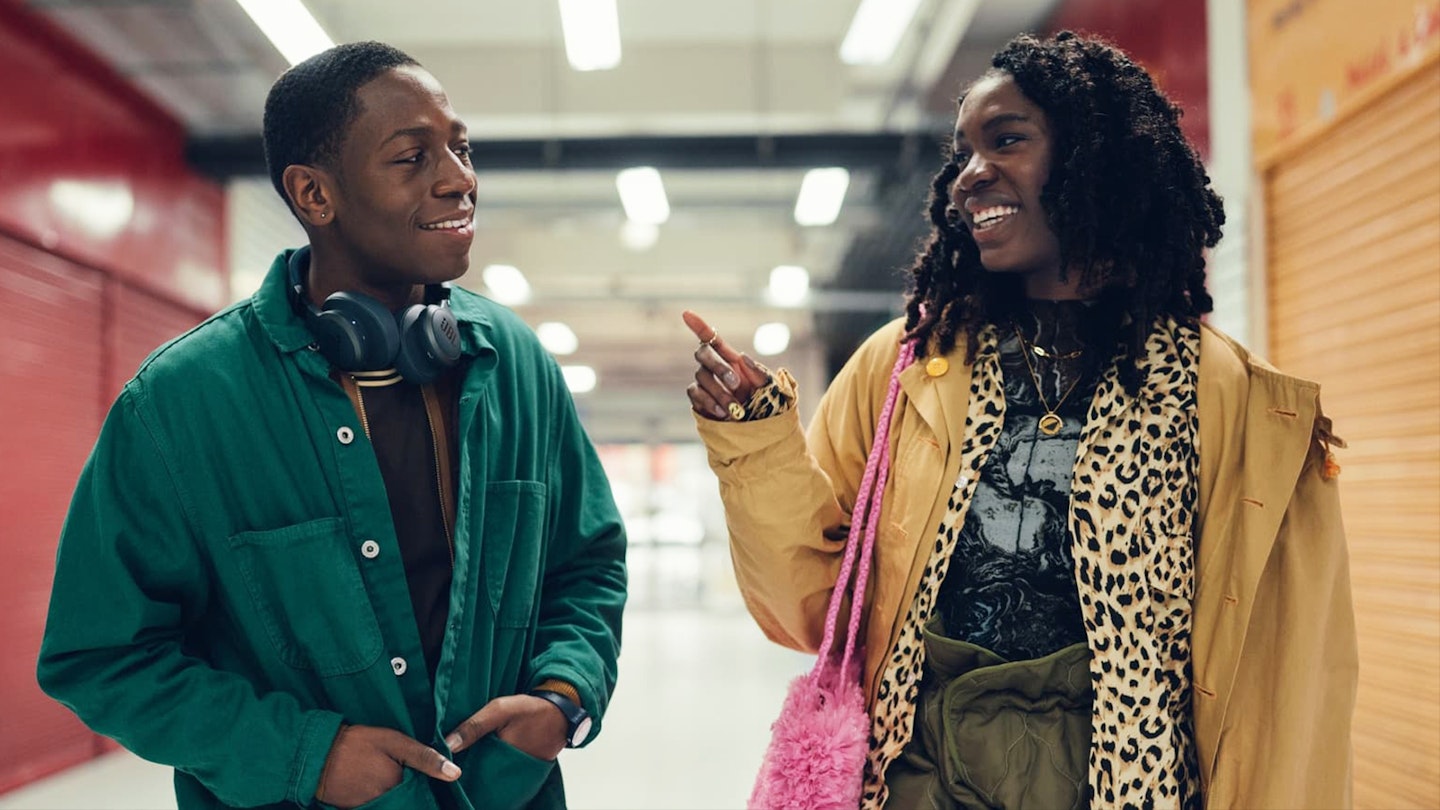 When London gets romanticised, it always tends to be the same bits of the capital. Snooze. Raine Allen-Miller's debut feature brings some Before Sunset vibes south of the river and reinvents the British romcom in the process. Over a day and night spent around Peckham and Brixton – shot with real wide-eyed love by Allen Miller, who moved to Brixton aged 12 – weepy sadsack Dom (David Jonsson) and peppy, impetuous Yas (Vivian Oparah) meet-cute in a gender neutral bog and wander around comparing love-scars before planning a caper to get Yas's copy of A Tribe Called Quest album The Low End Theory back from an ex. On the way, there's a cameo from a certain member of Brit romcom royalty which is delicious in more ways than one, and a soundtrack which bangs very, very hard. Dazzlingly inventive and with wit and energy to burn, Rye Lane is smart, sharp and very funny.
6) Guardians Of The Galaxy Vol. 3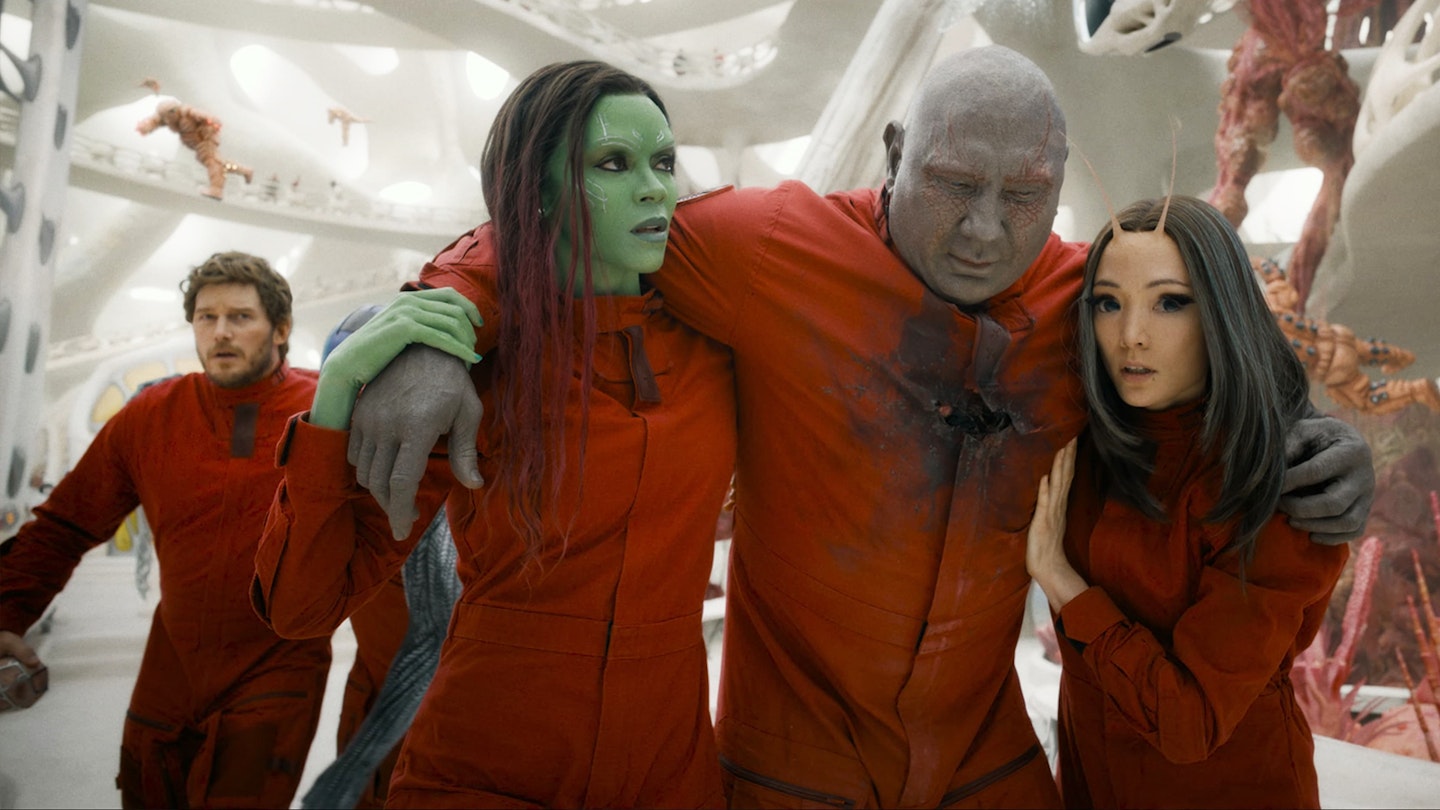 This is how you say goodbye. For years, we've been awaiting James Gunn's final farewell to the intergalactic A-holes he transformed into household names a decade ago – and it was worth every second. Tonally, Guardians 3 is a brilliant balancing act: it's deeper, darker, sadder than any of the previous outings of Star Lord and friends, containing some of the most upsetting material in the MCU; and yet, it's still the colourful, cosmic Guardians we know and love, off on one last adventure together to save Rocket Raccoon. For a while now, it's been clear that the scrappy, misanthropic rodent was the character Gunn most connected with – and here he becomes the narrative drive, hovering between life and death as the circumstances of his creation are unearthed. Beyond the incredibly emotional performances and killer needle-drops (from the 'Creep' opening, to the 'Dog Days Are Over' finale), Guardians 3 also boasts the best action of Gunn's career in the 'No Sleep Till Brooklyn' corridor fight. Any chance of an encore?
5) Marcel The Shell With Shoes On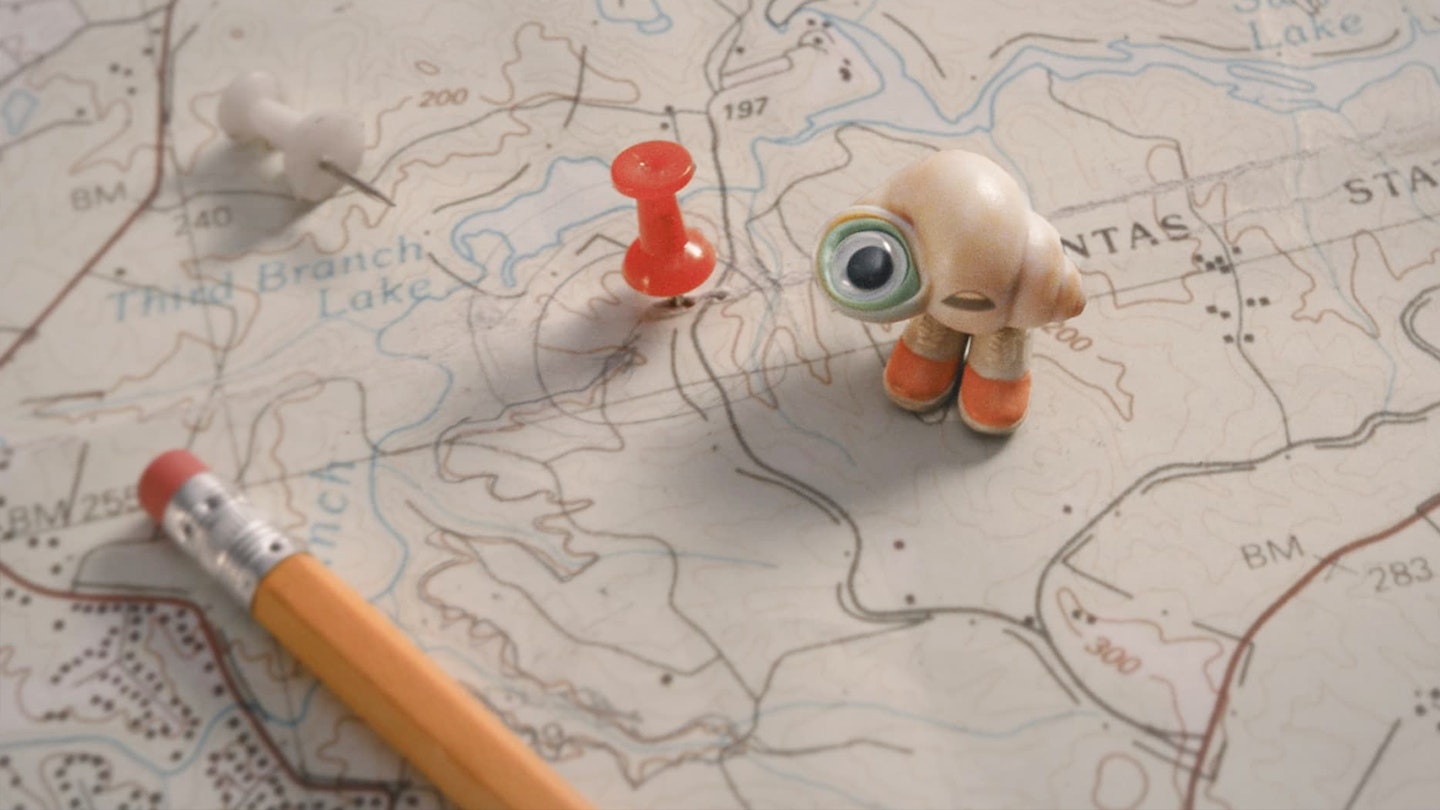 What this existential exoskeleton lacks in shoe size, he makes up for in heart. Dean Fleischer Camp's boundary-pushing stop-motion animation is a winning blend of visual splendour and worldbuilding, and the creative talents of Jenny Slate, whose voice fills our small calcified warrior with wit, warmth and wisdom beyond his years. Don't be fooled by the film's seemingly twee set-up; Marcel is undeniably cute but the film, which is co-written by Slate, treads a thoughtful path through loss, pain, and a quest for identity. That it was able to muscle its way onto an Oscar nomination list alongside animation from Guillermo del Toro (a staunch and vocal Marcel fan), DreamWorks and Pixar, only goes to show that with its scrappy spirit and ambition, this high entry on our list has touched the masses. You might say that we, too, fell for Marcel.
4) Mission: Impossible – Dead Reckoning Part One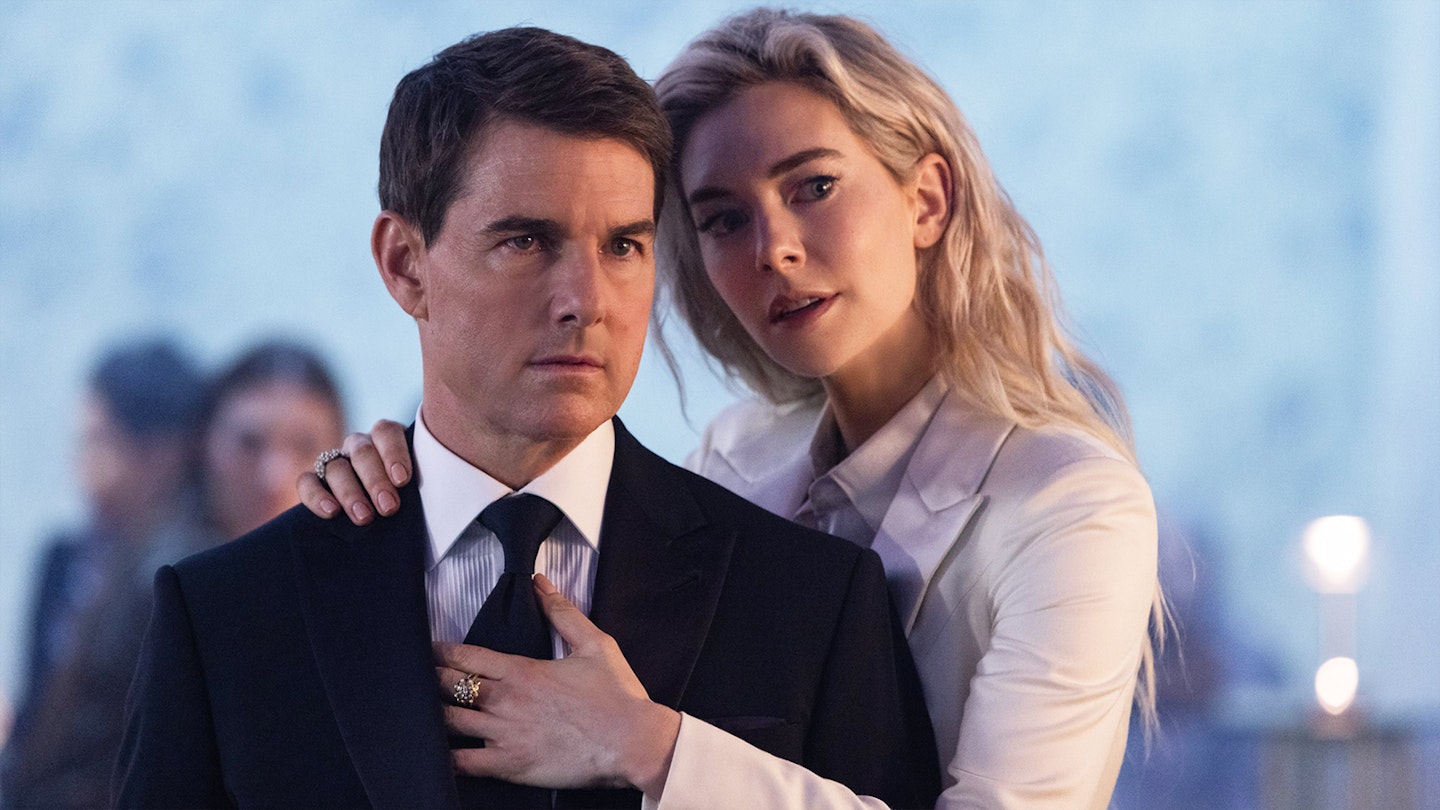 The run-up to release was all about that stunt, fevered reporting about Tom Cruise's daredevil mountain/motorcycle interfacing. In the movie itself, though, that moment — as grandiosely bananas as it is — is just another beat in a long series of knuckle-whitening thrills. McQuarrie and Cruise, the Hitchcock and Stewart of adrenaline, have now got this stuff down to a fine art. And even though the film struggles slightly to differentiate itself from previous instalments, there's a calm mastery at work here that forces you to submit, from the Hunt For Red October-riffing opening sequence, to a high-tech airport cat-and-mouse game with multiple cats and multiple mice, to the train-set demolishing finale. Lord knows how they intend to top all this with Part Two, but only a fool would (dead) reckon against them. Let's just hope Mark Gatiss, in the most 'is that Mark Gatiss?!' role ever, gets more to do next time around.
3) Are You There God? It's Me, Margaret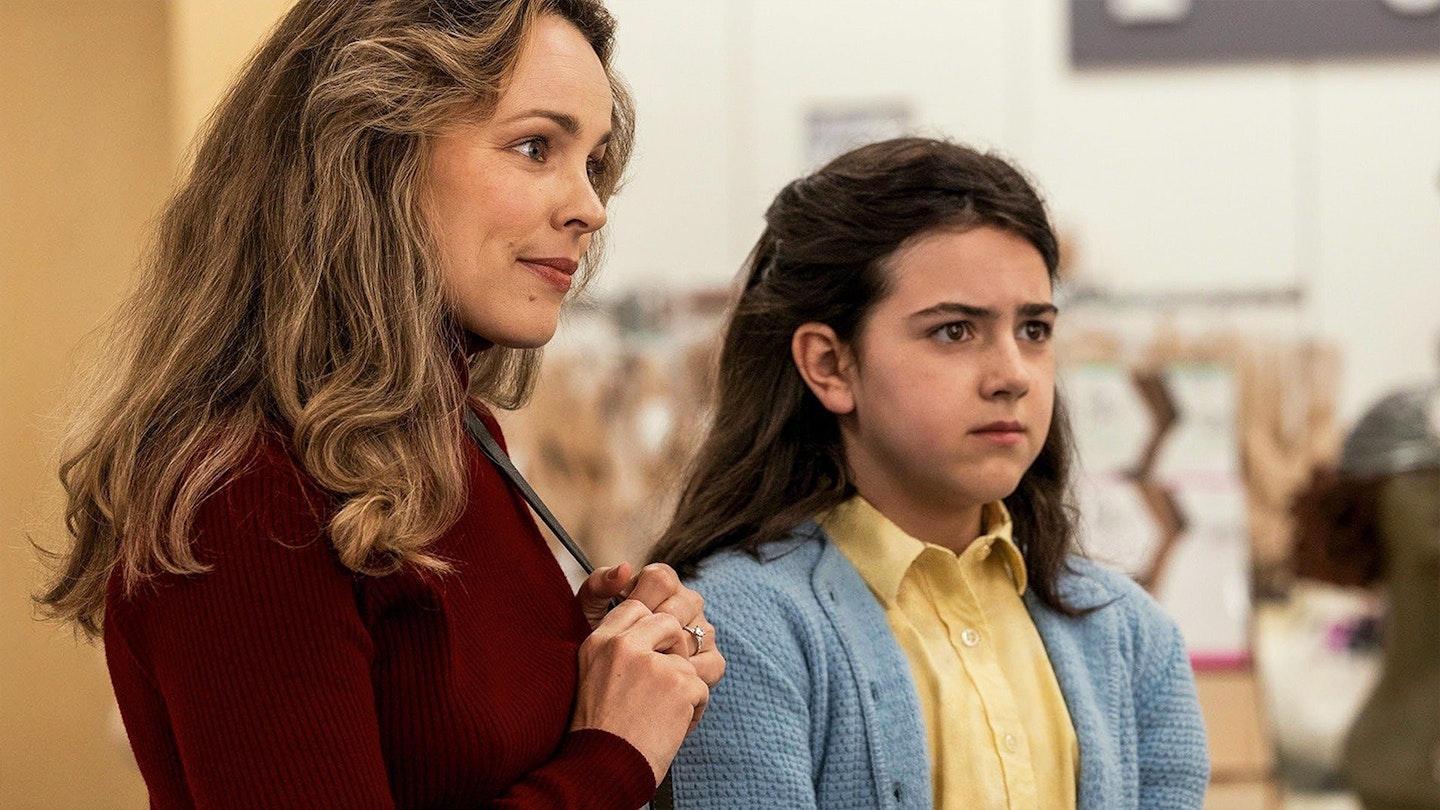 Deep breaths, everyone — this one blindsides you. Whatever your knowledge, or memory, of Judy Blume's (and excuse us but it is practically the law that we have to use the next word) seminal 1970 novel about a 12-year-old American girl's coming of age, this is an absolute heart-smashing gem from writer-director Kelly Fremon Craig. Are You There God? brings you in to Margaret's (Abby Ryder Fortson, a future superstar) little world – where cup-sizes and impending menstruation mean everything – from the start, charming and enchanting you, making you feel like you're one of the family until, at the end, when it's time to let go, you can't bear to leave. And know this: if you feel this isn't the subject matter for you, that you're not the demographic, you do yourself a disservice — this is a wonderful, fully-realised, perfectly executed piece of work that gets you right in the guts. A beauty.
2) TÁR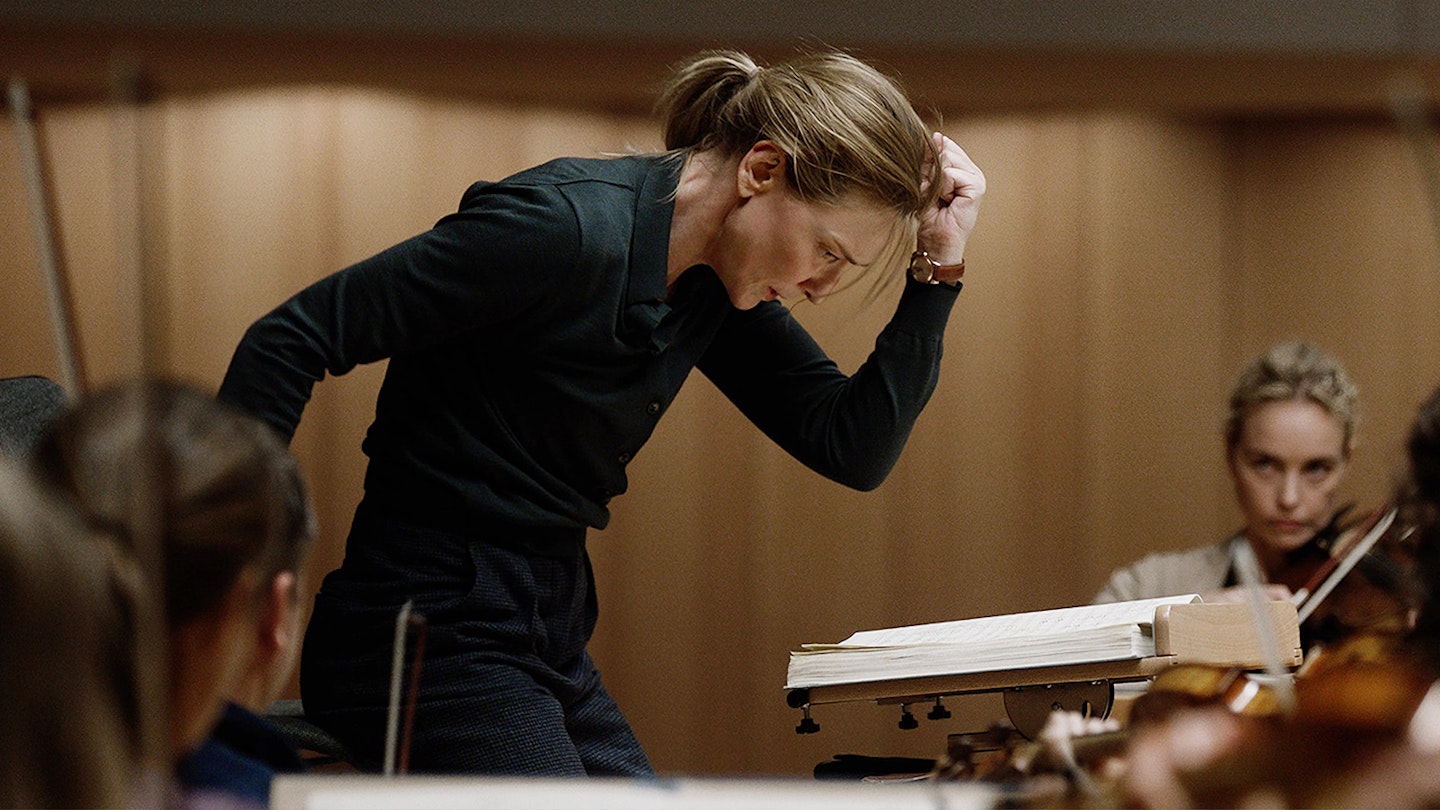 Time, is the thing. And even though TÁR was released in the UK all the way back in January, its impact lingers on. Cate Blanchett gives an all-time best performance as Lydia Tár, a conducting maestro on the cusp of the biggest recording of her career — but it all falls apart when her past indiscretions and controversial teaching techniques catch up with her. Forcing you to sit in the glorious, uncomfortable nuances of themes like gender politics, power dynamics and cancel culture, Todd Field's epic character study is brimming with stuff to make you think, as well as plenty to make you feel — seeing Lydia's mastery of her conducting craft is a thing to behold. Come for the long takes and impeccable writing, stay for the standout movie song of the year: 'Apartment For Sale'.
1) Spider-Man: Across The Spider-Verse
It should have been an impossible bar to cross. But after already raising it ridiculously high with Spider-Man: Into The Spider-Verse, the minds behind Miles Morales' animated adventures somehow pushed it to even greater heights with the sequel. Across The Spider-Verse is a bold, brilliant blockbuster that feels lightyears ahead of the competition — presenting mind-boggling animated action in a dizzying range of styles, while packing the frame with whip-smart gags and touching character beats. This time, Shameik Moore's Miles is sent careening across the multiverse, hurtling through Mumbattan, Nueva York, and darker dimensions beyond that — assembling a new band of Spider-pals (Daniel Kaluuya's Spider-Punk and Karan Soni's Pavitr Prabhakar are the standouts) while deepening his bond with Spider-Gwen (Hailee Steinfeld). There's spine-tingling action spectacle (the opening Vulture brawl; Miles' escape from Spider Society), achingly emotional moments (the speech Miles' mum gives about watching her son grow up), and art styles to literally take your breath away – most notably, the blossoming watercolour splashes of Gwen's world. An audacious work of art, and a top-tier superhero story to boot. Good luck topping it with next year's Beyond The Spider-Verse.