Strobe lights. Sweat-drenched skin. Head-pounding hangovers, treated with hair of the dog. On a holiday like the one in How To Have Sex, the air hums with possibility. It hangs on every particle, increases with every drink you down, seeps into every stolen glance across the dancefloor. For pals Tara (Mia McKenna-Bruce), Skye (Lara Peake) and Em (Enva Lewis), this should be an incredible trip — but when things start to heat up between them and hotel neighbours Badger (Shaun Thomas), Paddy (Samuel Bottomley) and Paige (Laura Ambler), it takes a turn for the worse.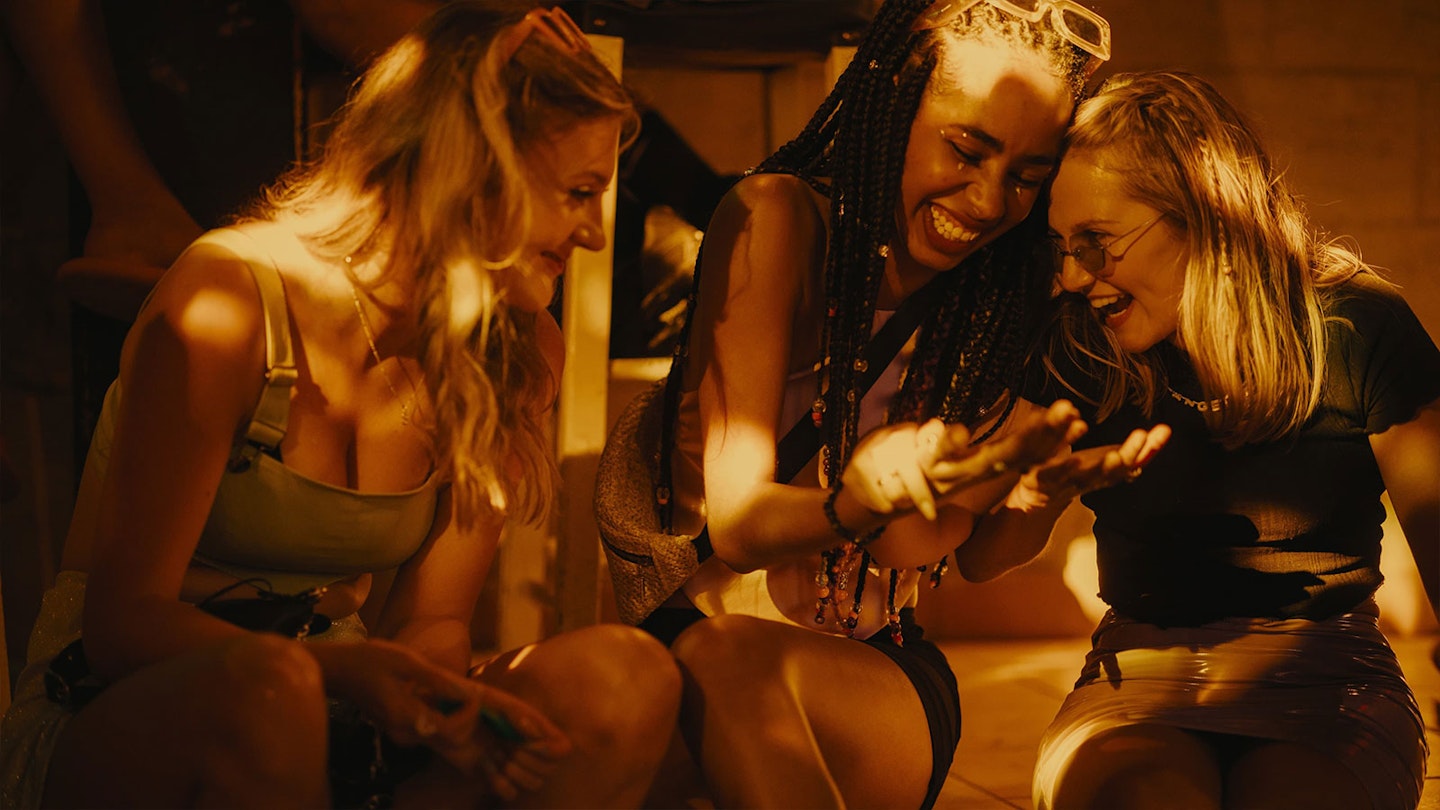 Within minutes, the pure energy of this film reels you in. The girls head straight from the plane to the beach, to their hotel, to the bar, barely stopping for breath in their search for a good time. First- time filmmaker Molly Manning Walker taps into all the senses she can: blasting the eyes with neon, moving between the deafening booms of nightclubs and the sleepy silence of the morning after. You can practically feel the sun beating down, the alcohol-induced headaches, the adrenaline of young lust. The immersion veers into sensory overload at times, the girls' excitable squealing and choppy camerawork just starting to grate before the second half's darker narrative kicks in.
The film takes on tough topics in a stark and affecting way without ever veering into exploitation.
Walker's script gets the fraught nature of female friendship at this age absolutely spot-on. There's undeniable glee shared between the main trio, as we see them singing at the top of their lungs in the sea at sunrise, and chatting shit while chomping on post-rave chips. It's complex, though; Skye and Tara's relationship in particular occasionally verges on toxic, with Skye's clear jealousy at the influx of male attention towards Tara clouding her ability to be there when she's needed most.
Sexual assault as a plot point on screen is so common, post-MeToo, it can feel like we're becoming numb to its impact. But in How To Have Sex, the murky nuances of assault are more than just inciting incidents — they're woven through every second, every shot. The film takes on these topics in a stark and affecting way without ever veering into exploitation, performed impeccably by the young cast — especially McKenna-Bruce, whose tiny stature and big, soulful eyes emphasise her vulnerability. This film asks tough questions: about the line between coercion and consent; about men who know their friends act inappropriately and do nothing; about the pressure young people feel to lose their virginity. It doesn't offer any clear answers, but its very existence will leave audiences reckoning with their own experiences.