Twin brothers Danny and Michael Philippou cut their teeth making YouTube videos bearing titles like 'Real Life Mortal Kombat Fatalities!' and 'Ronald McDonald Playground Slaughter!'. Talk To Me, their first feature film, sensibly tones down the manic clickbait silliness of their web browser-based origins. Working from a story by Daley Pearson — Darryl from Thor: Love And Thunder — and a script by Danny Philippou and Bill Hinzman, the approach here is impressively measured. Even if they don't always escape the obvious route, the brothers handle the tone with a mature hand — while keeping a capacity for serious spooks.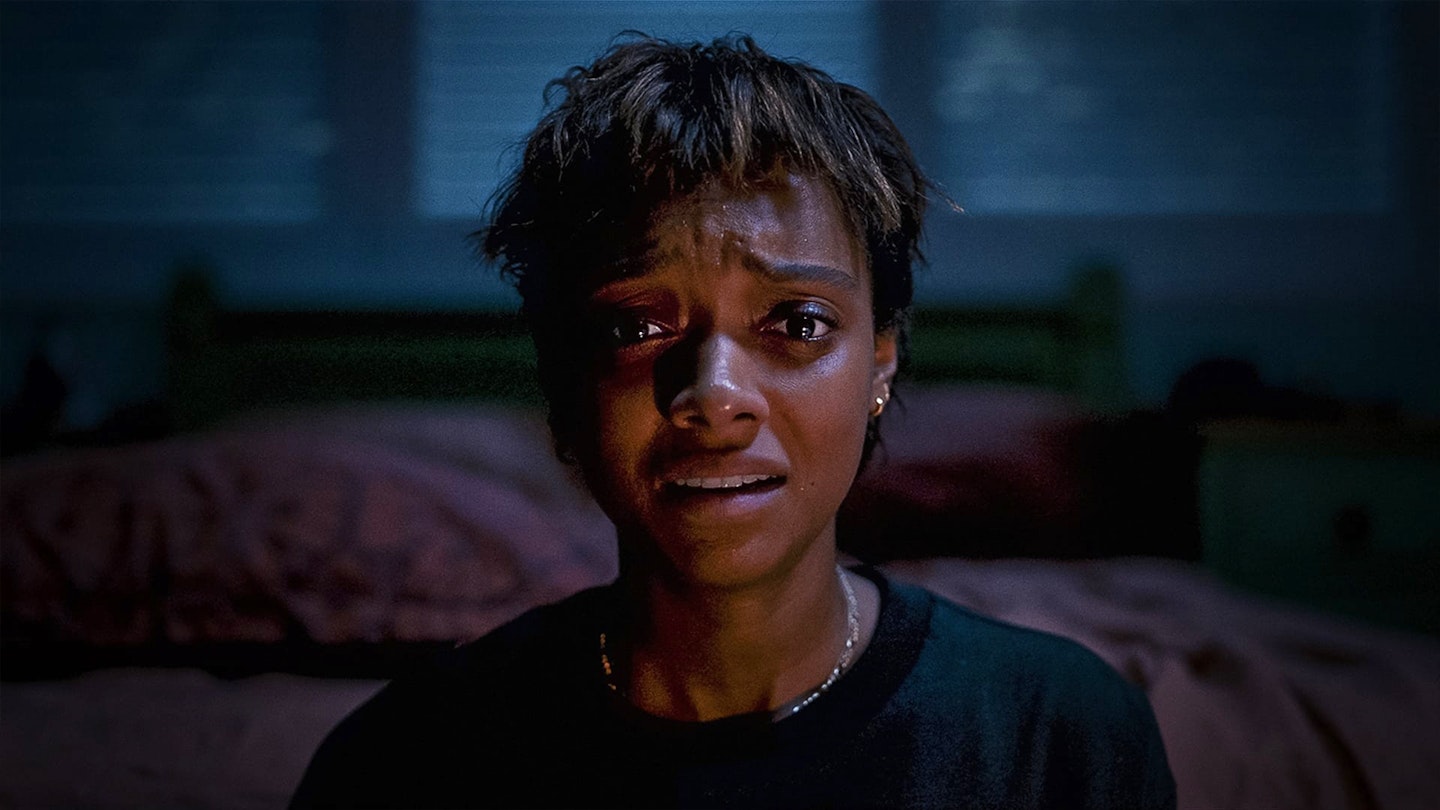 The first shock comes within seconds, in fact, in a breathless pre-titles sequence shot bluntly and sharply. In essentially a single take, a house party full of teenagers ends in a tragedy: the cinematic equivalent of a glass of cold water to the face. It's nasty, uncomfortable stuff, efficiently setting the stage with a warning: there will be more violent rug-pulls to come.
There is an emotional backbone to the film, a sense of helpless grief bubbling throughout before erupting at the end.
The filmmakers then take a bit of a breath, introducing us to characters seemingly unrelated to the prologue. Our lead is Mia (an excellent Sophie Wilde), who we come to understand only recently buried her mother, and is temporarily living with friends Jade (Alexandra Jensen) and Riley (Joe Bird), plus their tough but loving mother (Miranda Otto, always reliable). The first act seems to be playing to its teenage audience, interested chiefly in the ancient adolescent dynamics of exes, parties and peer pressure.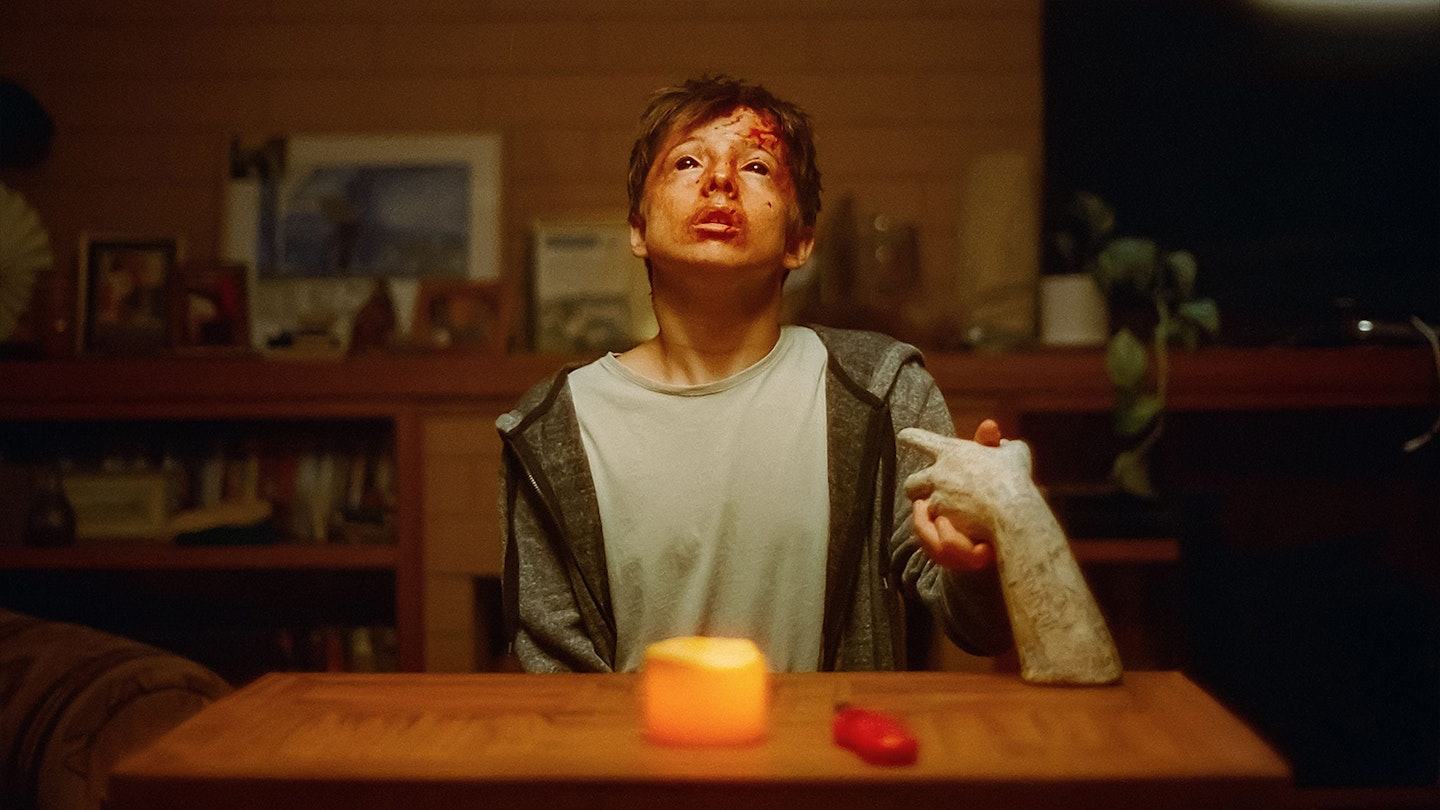 Then it kicks into genre gear: Mia and pals attend a party, where a mysterious hand is all the rage as a means of illicit late-night communings with the supernatural. Simply say the words, "Talk to me," seal it with a handshake, and a spirit (or demon?) possesses you for all of a minute-and-a-half. Any longer, and things could go horribly wrong. (Surely nothing could go wrong, right?) It plays like a Gen-Z Flatliners, kids getting high on the otherworld — now also motivated by social-media clout — before the supernatural starts creeping into the natural.
While it is undeniably Australian — a haunted, bloody kangaroo sporadically stalks the frame — there's a lot of the American horror tradition here: the Rick Baker-esque practical effects and make-up; swift-footed, Sam Raimi-ish camerawork; terrible decisions made by naive teenagers; the occasional but effective jump scare; and plenty of trau-ma, as Jamie Lee Curtis would put it.
There is an emotional backbone to the film, a sense of helpless grief bubbling throughout before erupting at the end, like a bloodletting. But it is refreshingly simple and forthright in its mission: this is also just a horror interested in being scary, which holds its own merit, even in the so-called 'elevated horror' era. It doesn't quite sustain the feverish energy, with a third act that sags and has the odd plot-hole, and demons which aren't as impactful as the earlier suggestions of them. But it leaves you with a heck of a ferocious finale. From 'Ronald McDonald Playground Slaughter!' to this — quite the trajectory.