Judy Blume's pre-teen bible about an 11-year-old girl praying to hit puberty has proven a beacon of solace for girls (and often boys) across generations. Its enduring power lies in its confused protagonist, caught in the slipstream of her childhood, entangled in family politics and in a turbulent relationship with God.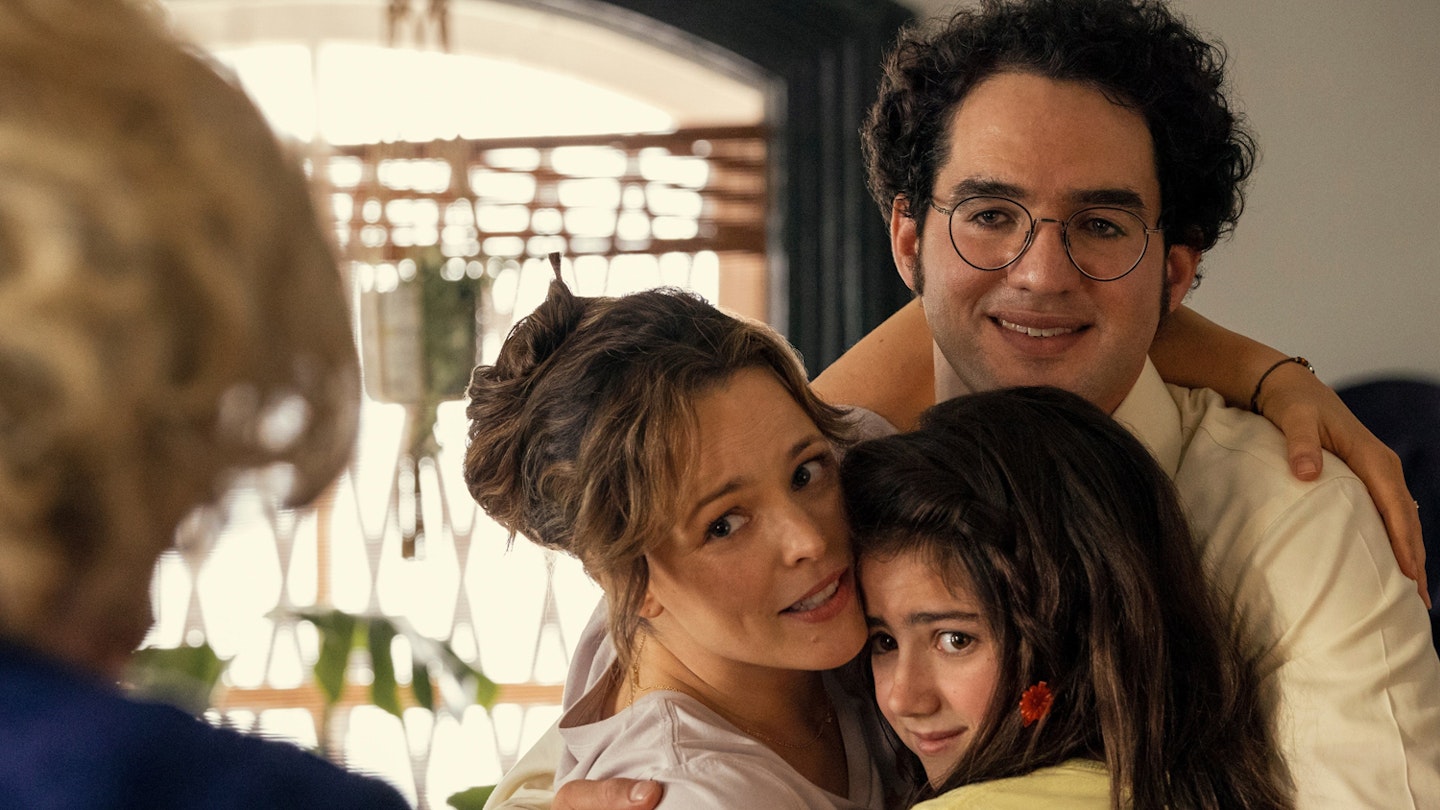 It's a tough task to adapt such beloved — some might even say sacred — source material, published some 50 years ago. Yet writer-director Kelly Fremon Craig, whose last film The Edge Of Seventeen serves as a compassionate big sister to Margaret, makes light work of the challenge. By mining the timeless troubles of a girl wishing away her youth and yet unprepared for the perils of growing up, Fremon Craig delivers a film of disarming vulnerability and complexity.
Like the book, Margaret is so much more than a coming-of-age story for children.
At its epicentre, Abby Ryder Fortson plays a shaken-up bottle of angst ready to pop, her performance raw and expressive without becoming excessive, which, given the overwhelming drama dominating her short life, is no small feat. The film begins with Margaret and parents Barbara (Rachel McAdams) and Herb (Benny Safdie) upping sticks and leaving behind grandmother Sylvia (Kathy Bates), who has an unshakable bond with her granddaughter. After being instantly recruited into a new friendship group by a forthright neighbourhood peer, Margaret must now worry about boys and bras on top of desperately missing Sylvia, while wrestling with the mounting problems caused by her parents' different religious backgrounds (Barbara was raised Christian, Herb is Jewish).
The supporting cast are boundlessly joyful to behold. Bates is a firecracker and makes for a natural companion to Ryder Fortson (a moment of unbridled, mischievous happiness between the pair after a Broadway show is one of the film's highlights). Safdie, whose career has pivoted wondrously between scuzzy indie filmmaker and character actor, is a certified charmer, his delightful oddball energy bouncing off McAdams' more grounded presence.
Yet McAdams is the strongest hand. Margaret's new school and a personal assignment on religion put new pressures on Barbara — she has "harried mom" problems, sure, but is also wrestling with a painful past — and the film shines when the actor's gentle, emotionally poignant performance takes centre stage. It positively soars when she's with Ryder Fortson, as mother and daughter wrestle with issues of right and wrong. All the while, Fremon Craig keeps the tone sweet and nuanced with bursts of comic relief, without ever straying into mawkishness.
Like the book, Margaret is so much more than a coming-of-age story for children. The relationships coursing through it make it a drama brimming with humour, vitality and empathy. The setbacks — from a nasty comment at school to Sylvia's new loneliness — are heartbreaking, the wins moments of communal celebration. Margaret's world may be small, but through Fremon Craig's faithful adaptation, her journey through it leaves a mighty impact.