Even going by the usual standard of TV in recent years, 2023 is off to a flying start. When The Last Of Us laid waste to the competition in the first weeks of January, the bar was set almightily high – then came astonishing final seasons and other new originals that gave it a real run for its money. At the halfway point in the year, we've been blindsided by deaths, weddings, births, twists, and reveals – all wrapped up in gripping character dramas, disturbing dystopias, brain-teasing mysteries, and cult comedies alike.
Team Empire – and Pilot TV – hashed it out to devise the 20 best TV series of 2023 so far, and it's already an astonishing list. Get ready to binge like never before on the shows that have kept us hooked for 'just one more episode' in the first six months of the year – and get ready for more delights to come…
20) Unforgotten: Series 5 (ITV1)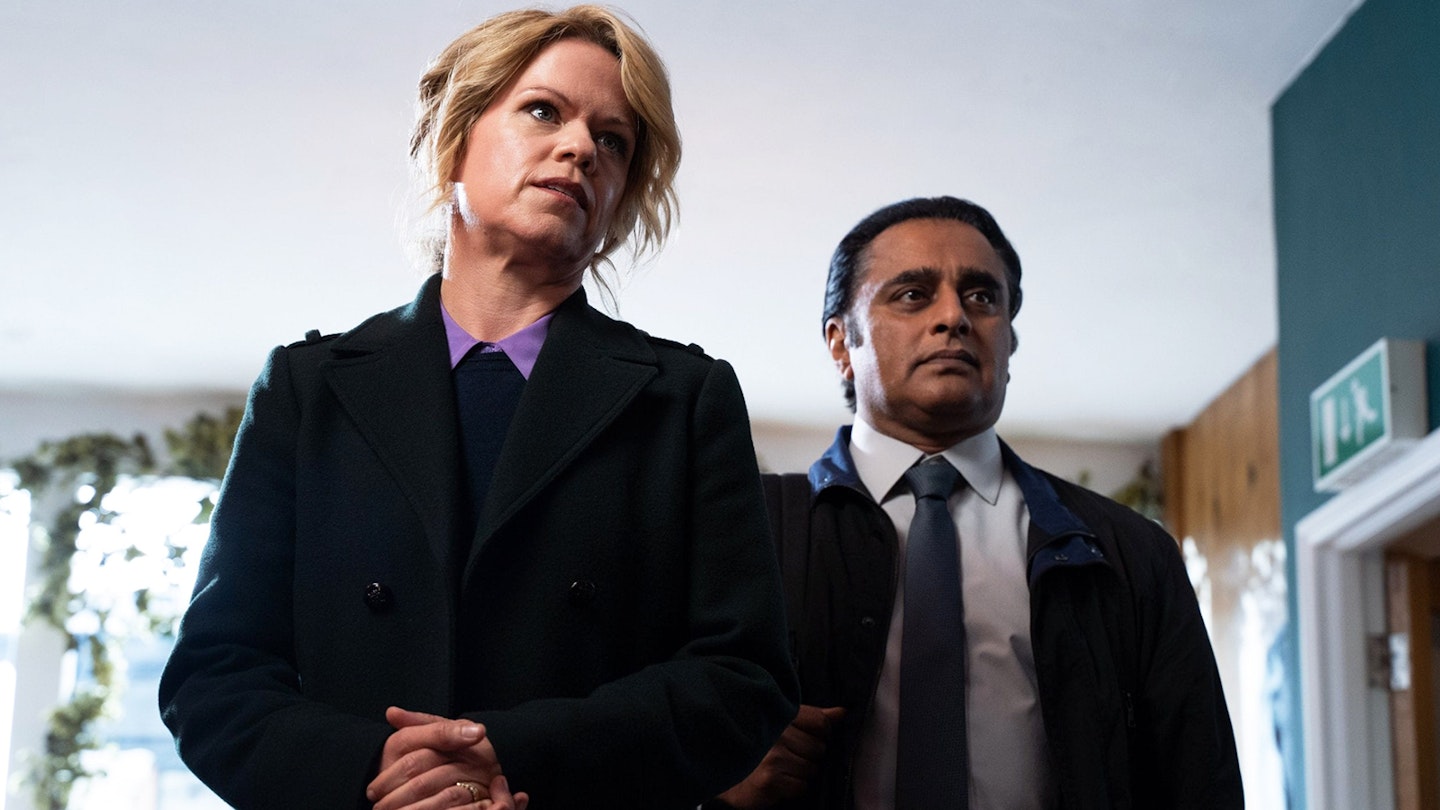 Second only to Line Of Duty in recent years, in terms of consistent excellence within the crime drama genre, the fifth series of Unforgotten was the first without the unfailingly great Nicola Walker as the show's soulful lead detective – but it did not let us down. This time, Sinéad Keenan took over as DCI Jessie James, the new boss of DI Sunny Khan (Sanjeev Bhaskar), and she was an intriguingly spiky presence from the start, which was understandable considering the opening scene's big reveal on the first day of her new job that her husband had been having an affair. Which turned out to be a brilliant masterstroke by writer Chris Lang to ratchet up the tension.
19) The Power (Prime Video)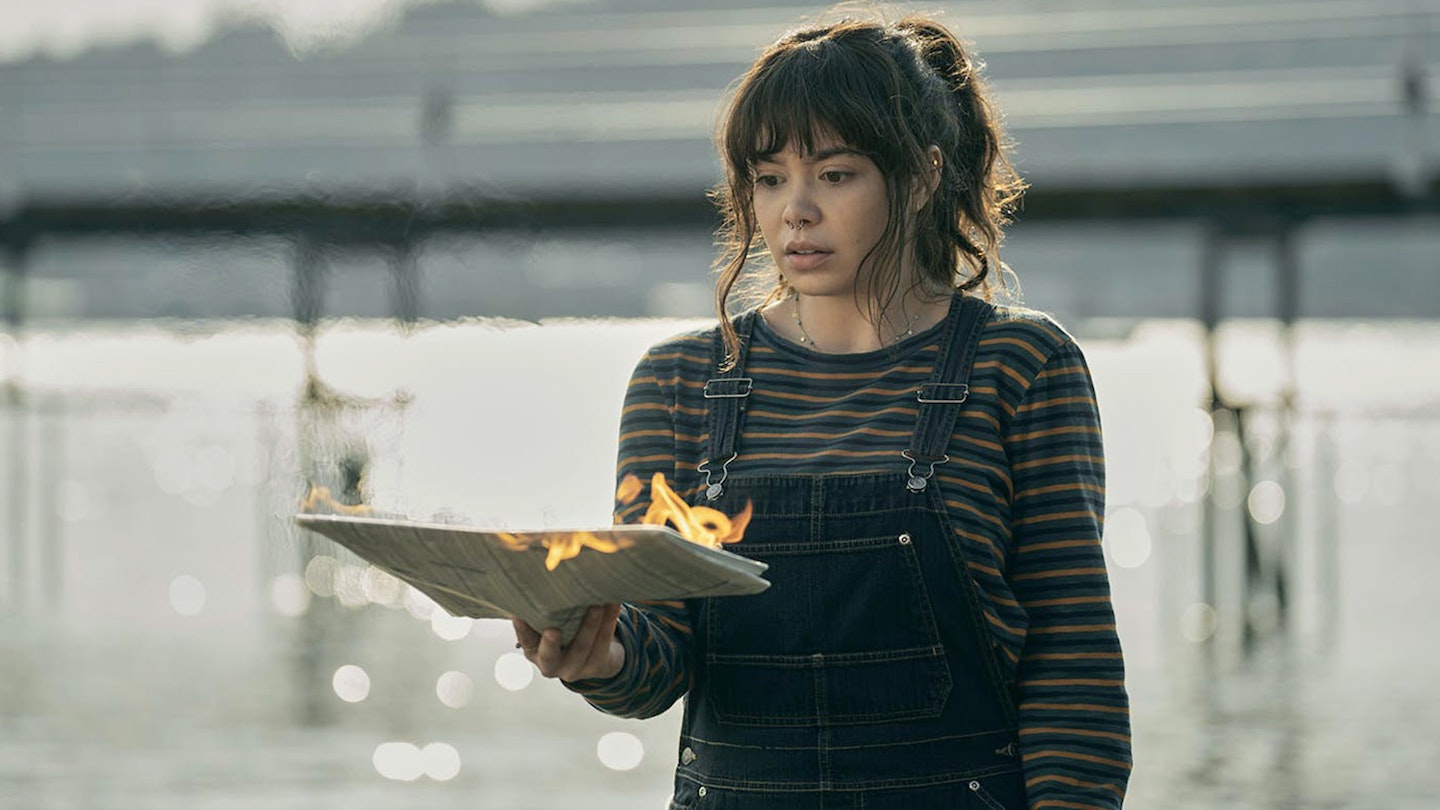 We're currently in an era of impossible-to-adapt novels somehow making triumphant transitions to the screen, what with Foundation on Apple and now The Power staking its claim on Prime Video. This take on Naomi Alderman's compelling, complex novel sees teenage girls developing the ability to electrocute people, fundamentally shifting the gender balance across the entire globe – the story taking a global rather than myopically US-centric approach to the phenomenon. Alderman worked behind the scenes with Sarah Quintrell, Raelle Tucker (who ran the show) and Claire Wilson to bring the show to life, weaving together the narrative's assortment of wildly different perspectives (Toni Colette's American Politician, Toheeb Jimoh's Nigerian journalist, Ria Zmitrowicz's London gangster, Halle Bush's messianic orphan) to form a thought-provoking and compelling story of a new world order that pulls no punches in its depiction of any power's corrosive properties.
18) Black Mirror: Season 6 (Netflix)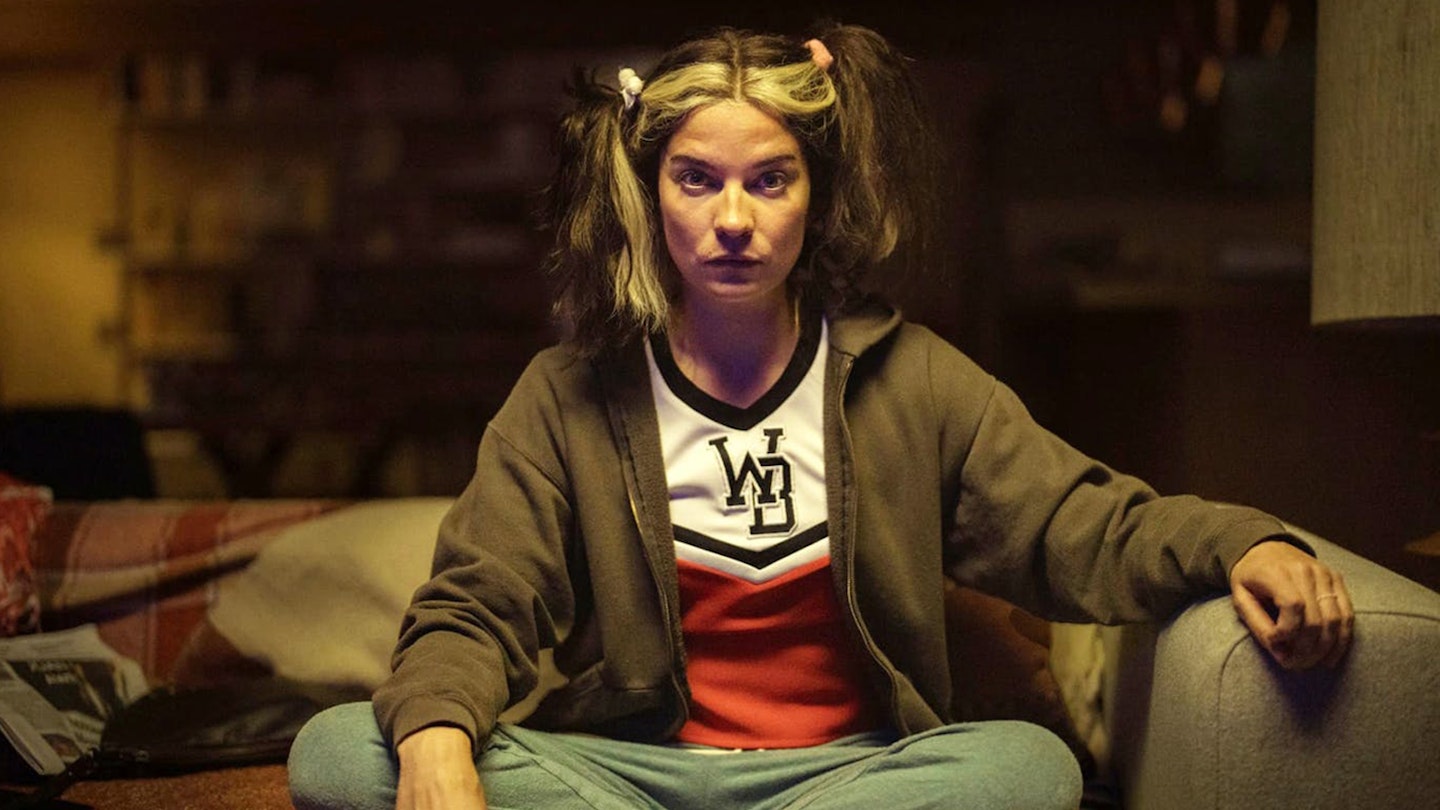 For Season 6, Charlie Brooker and the Mirror producers swung firmly into horror territory. Technology still has a part of to play – witness 'Beyond The Sea''s astronauts using robo-doubles to interact with families back on Earth, or the Netflix-satirising 'Joan Is Awful', which posits a world where your likeness and personal life can be exploited as an AI-created drama series. But with the reach chills came in the form of serial killer thriller 'Loch Henry' and particularly the hellish fun of 'Demon 79', in which Anjana Vasan's meek shop assistant is prompted to murder and mayhem in order to save the world from an apocalypse.
17) There She Goes (BBC Two)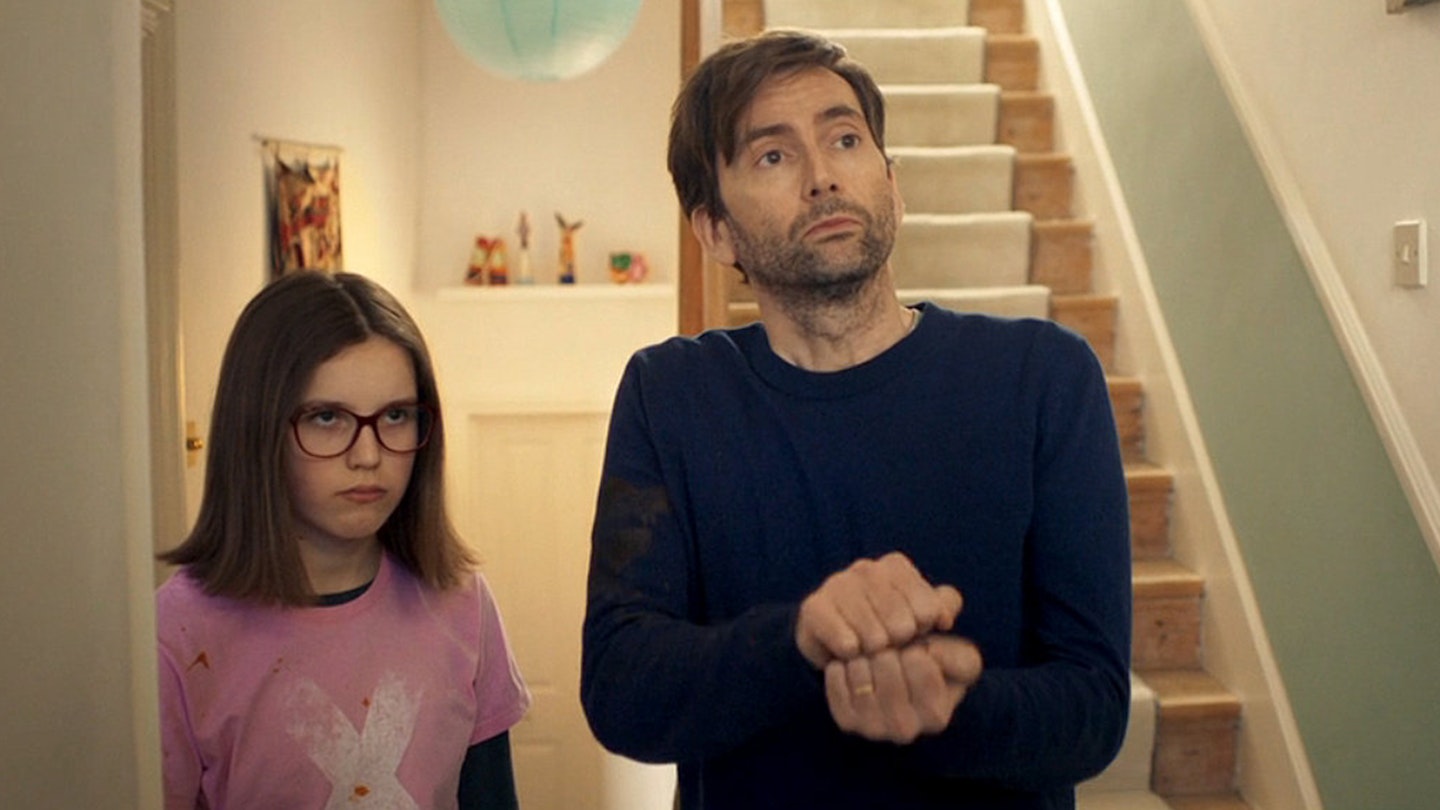 As funny and moving as anything on TV this year, this one-off, hour-long special took the comedy series starring David Tennant and Jessica Hynes, as parents of a teenage daughter with severe learning disabilities, to extraordinary new heights. Tennant and Hynes play Simon and Emily Yates, whose situation is closely based on the lives of series creators Shaun Pye and Sarah Crawford, while their daughter Rosie, now a teenager, is superbly played by young Miley Locke, with Edan Hayhurst impeccable as Rosie's older brother, Ben. The dynamics within this utterly authentic family unit are searingly well-observed, with the parents often saying the unsayable about the daily reality of bringing up a teenager with a rare chromosomal disorder. In the end, it's also beautifully cathartic.
16) Rain Dogs (BBC One)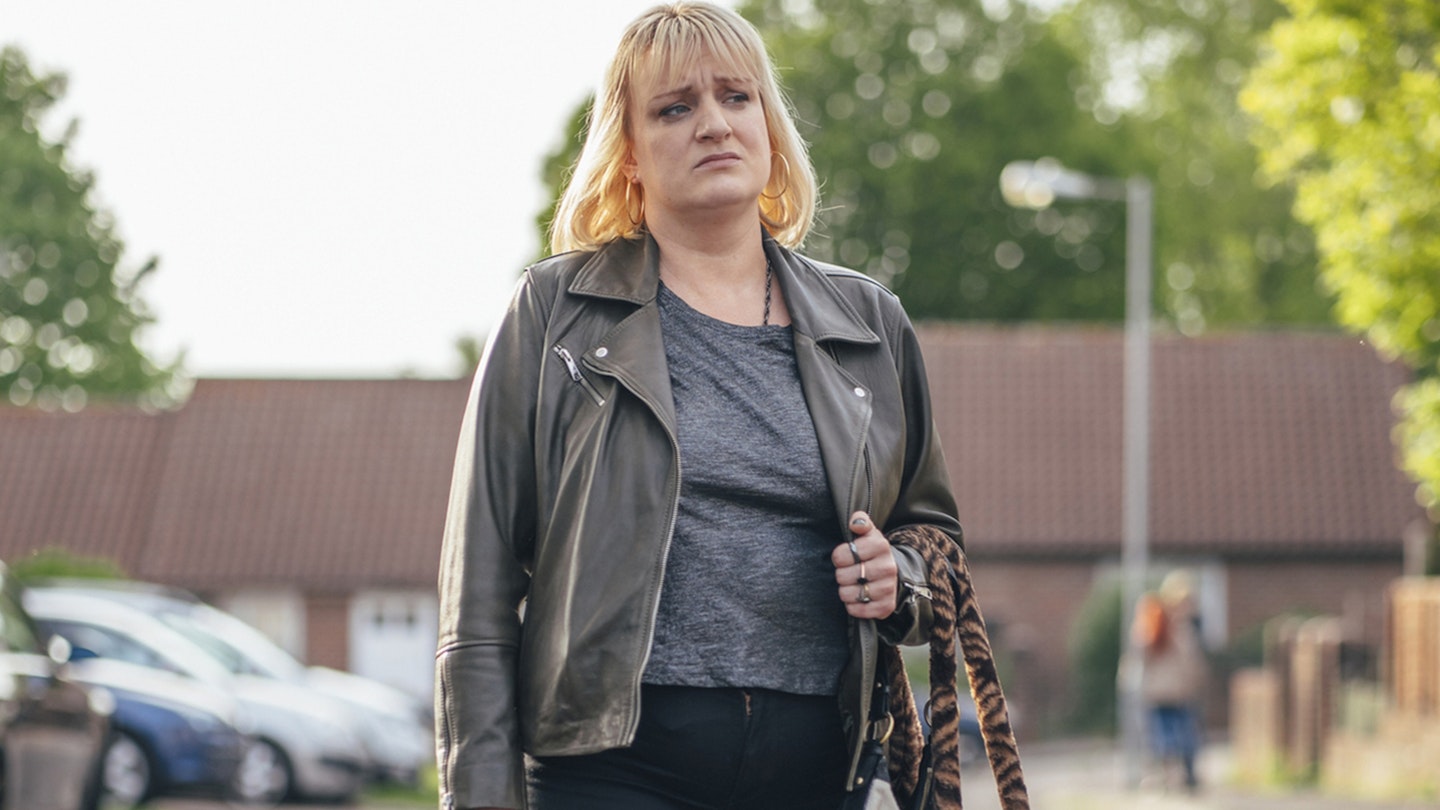 At times Rain Dogs is a tough watch. But it's also – as written by Cash Carraway, author of the memoir Skint Estate, and starring Daisy May Cooper as aspiring writer and single mum Costello – relentlessly funny and surprising. While it deals with the realities of financial hardship with all-too rare candour, most of the surprises come courtesy of the character of Selby (Jack Farthing), a rich, addicted, entitled show-off, who takes the tired trope of the gay best friend and explodes it to startling effect. The weird love/hate relationship between these two vividly drawn characters and their outlandish behaviour is so original, the series ends up unlike anything else on TV.
15) Inside No. 9: Series 8 (BBC Two)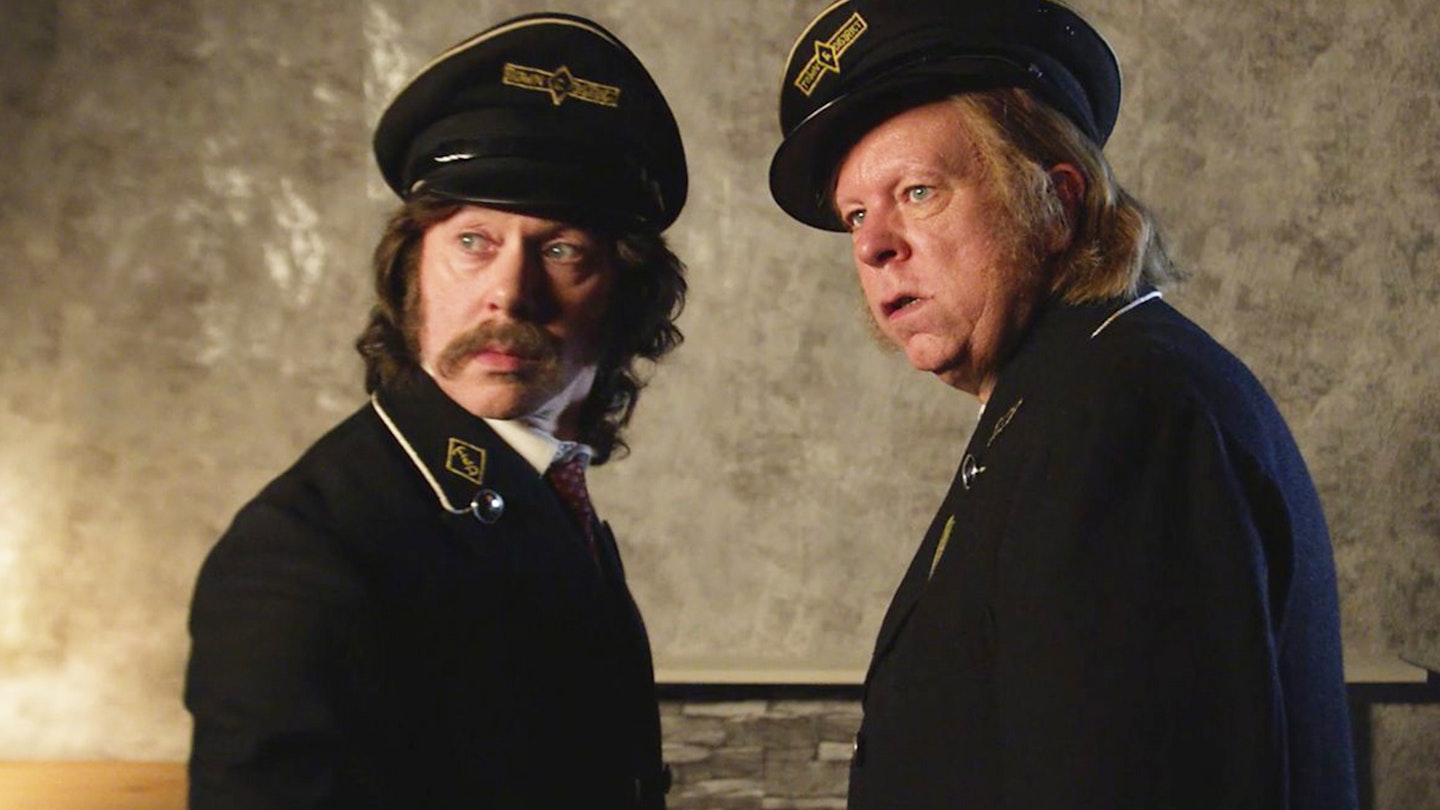 Steve Pemberton and Reece Shearsmith's anthology series continued to delight us this year, with 2023's offerings including a dip into the pitfalls of online dating with 'Love Is A Stranger' and the horror-tastic Christmas episode 'The Bones Of Saint Nicholas'. But even they paled in comparison to the duo pulling a hoax on everyone by promising an On The Buses spoof featuring Robin Askwith and instead delivering a twisted take on a game show in the episode '3 By 3'. That Pemberton and Shearsmith can still surprise us eight series in is testament to how good this show truly is.
14) Blue Lights (BBC One)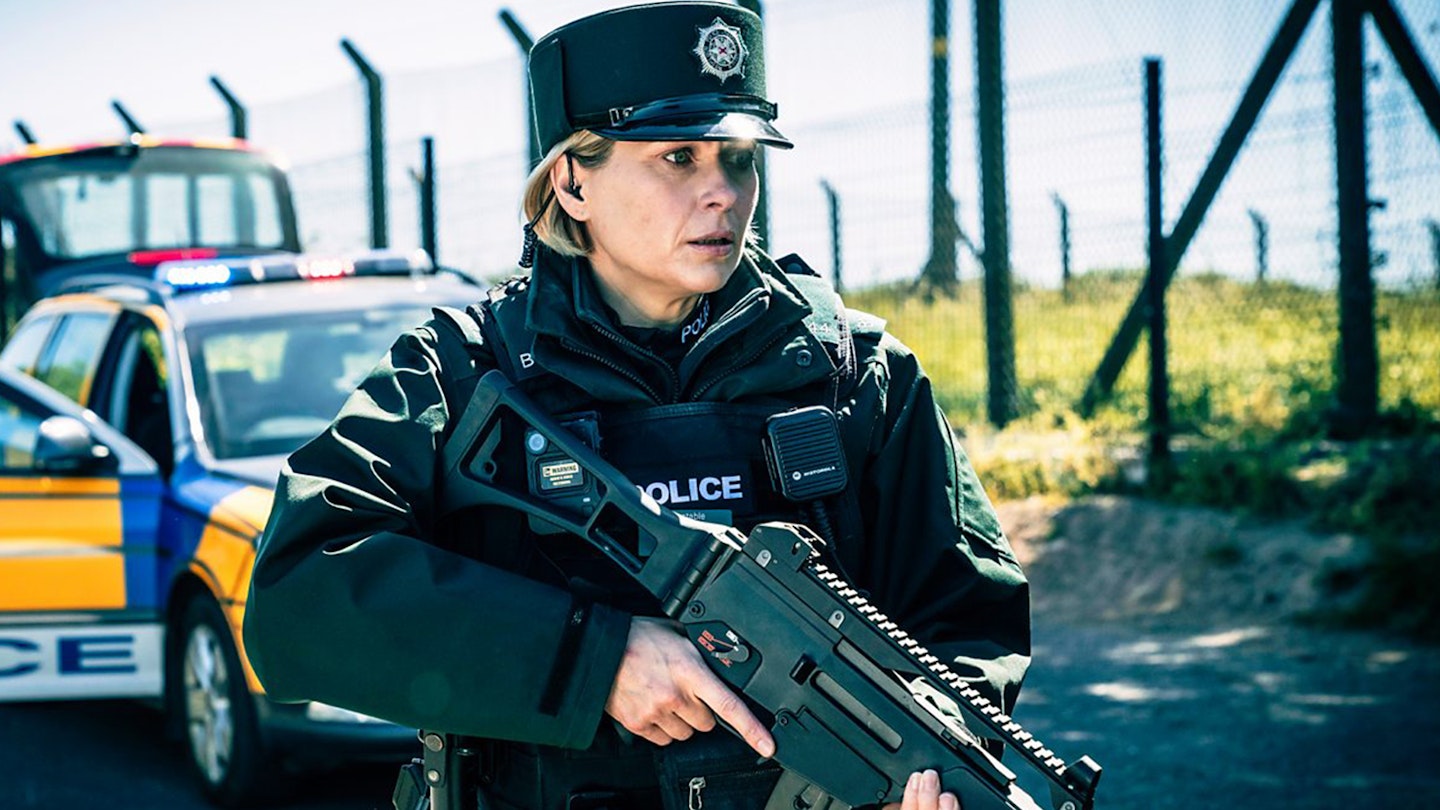 Proof that you should avoid judging a show from its basic concept, this drama might have looked like a fairly by-the-numbers, Belfast-set procedural, but proved to be a more sophisticated beast by far. Following three new recruits to the Police Service of Northern Ireland, with a couple of months probation left to go, this artfully wove in its location's complex historical and political elements to create a show as complex and rewarding as it is at times unbearably tense. Blackly comic and occasionally shocking, it gives an authentic taste of front-line police work in a volatile powder keg, where young and hopelessly unprepared rookie officers are forced to learn fast or get eaten alive.
13) You: Season 4 (Netflix)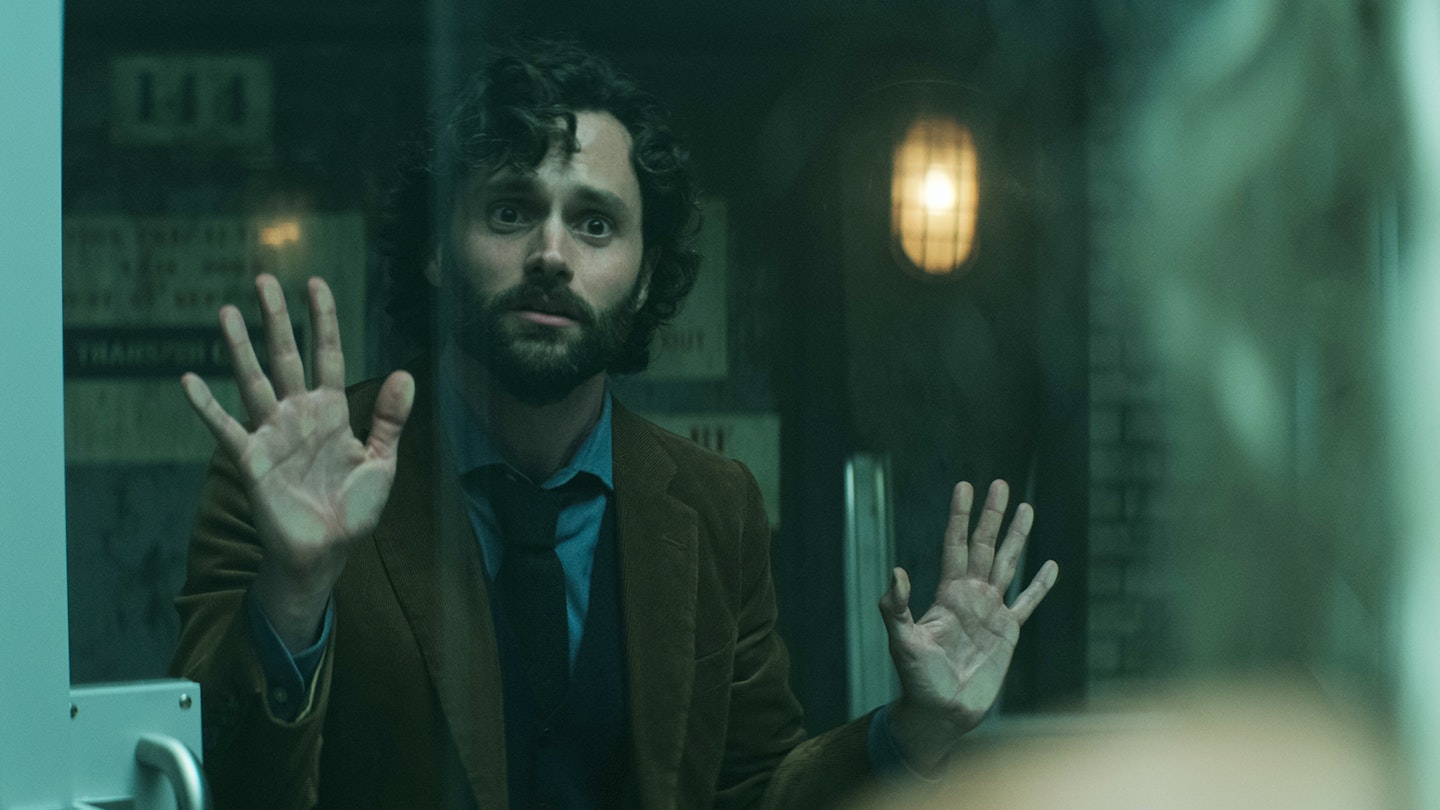 If you thought this darkly funny serial killer thriller series couldn't get weirder, You was ready to prove us all wrong. Sending Penn Badgley's Joe to London (where he's aiming to be less murderous) was an inspired move, completely shaking up the formula from a creepy yet compelling stalker into a twisted whodunnit amongst London's well-to-do millennial ruling class. All of that opened up delicious new opportunities and introduces a wave of fantastically dreadful new characters (shout out to Charlotte Ritchie's spikey Kate and Lucas Gage's golden-shower-loving Adam). Split in two parts upon first streaming to hide the absolutely bonkers mid-season twist, this batch of episodes proved the standout in the show's run to-date, making Joe's psychopathic antics more watchable than ever before.
12) Dead Ringers (Prime Video)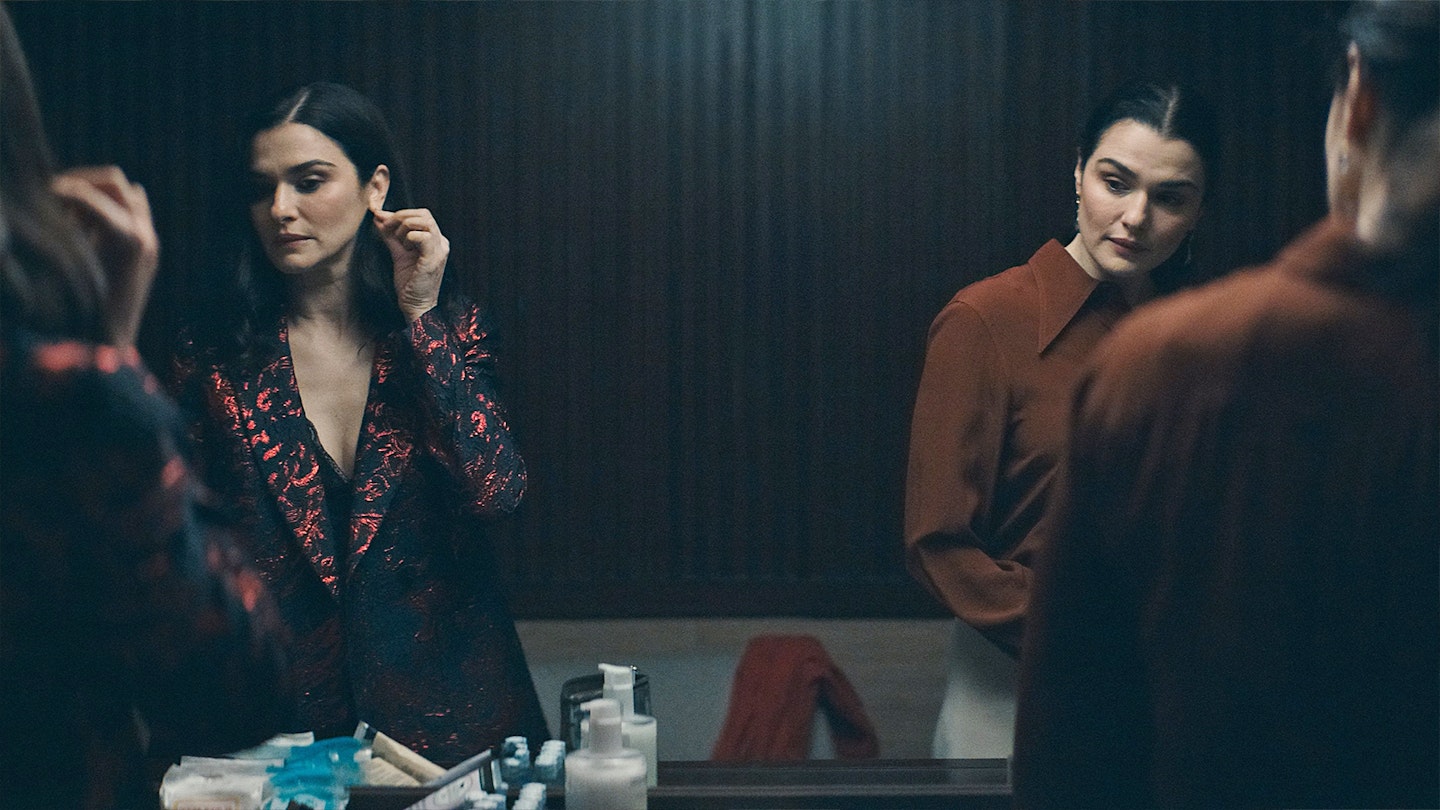 One of the better examples of turning a recognisable (if a little more cult in this case) film into a TV series, Dead Ringers takes the basic idea of David Cronenberg's thriller about twisted twin doctors (Jeremy Irons there, Rachel Weiss here) and gives it more than just a gender-based tweak. Weisz pulls an exemplary double duty as Elliot and Beverly Mantel, two very different siblings, who have decidedly different ideas about what they want to do with a proposed new birthing centre. It's wild yet thoughtful about modern approaches to childbirth, and how women are 'treated' (double meaning klaxon!)
11) The Diplomat (Netflix)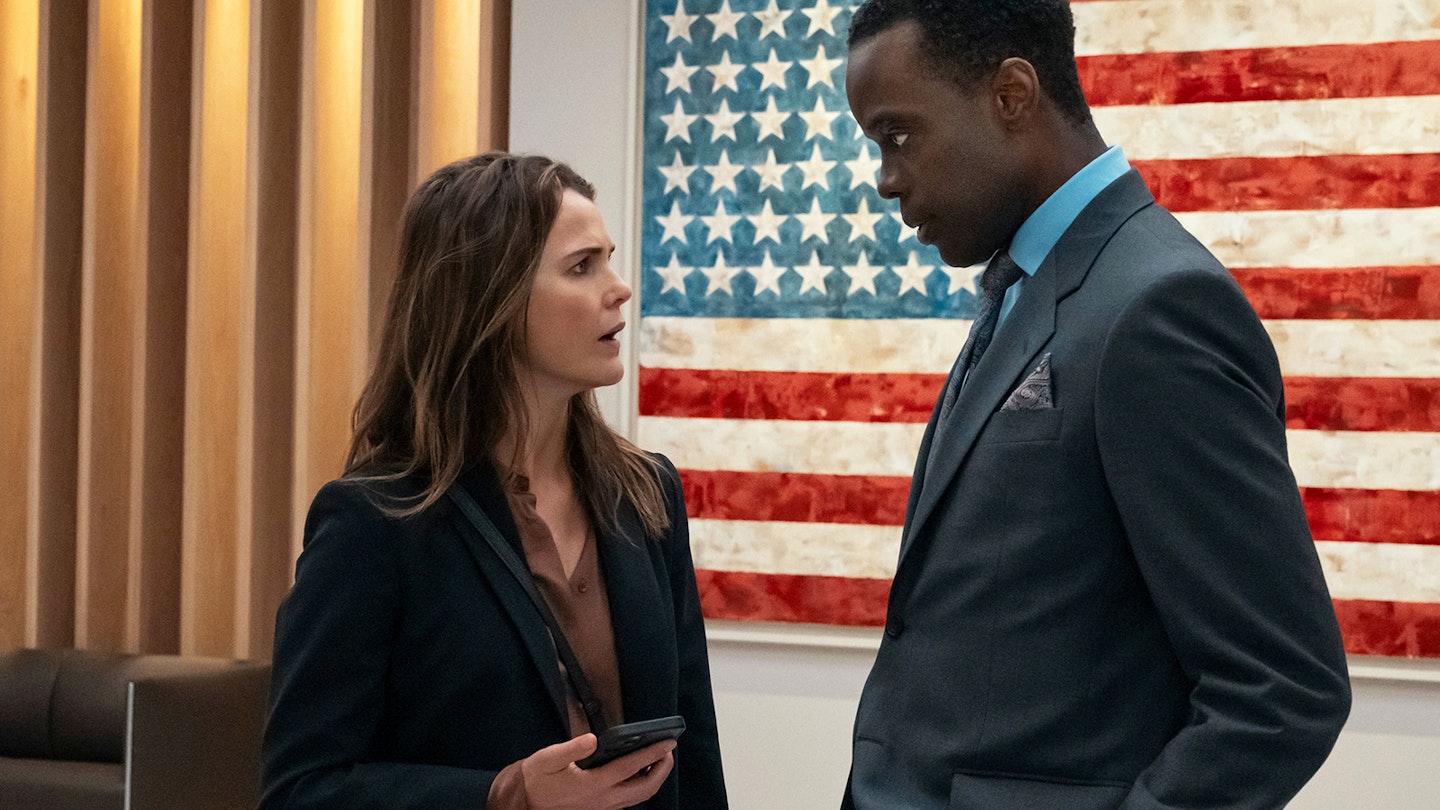 If there can be said to be such a thing as Aaron Sorkin methadone, The Diplomat might be it. It's not a one-to-one comparison, but West Wing veteran Debora Cahn delivered sparky dialogue and political intrigue in the tale of veteran politico Keri Russell's Kate Wyler being handed – landed with, in her opinion – a choice role as US Ambassador to the UK. She has to contend with a growing international crisis, snooty officials, her own dislike for the job and, oh yes, her superstar ambassador husband (Rufus Sewell's Hal), who steals the spotlight wherever he goes. It's witty, it's smart and Russell is typically great in the lead. Plus if her sexual tension with David Gyasi's Home Secretary could be bottled, it could solve the energy crisis in one go.
10) Hijack (Apple TV+)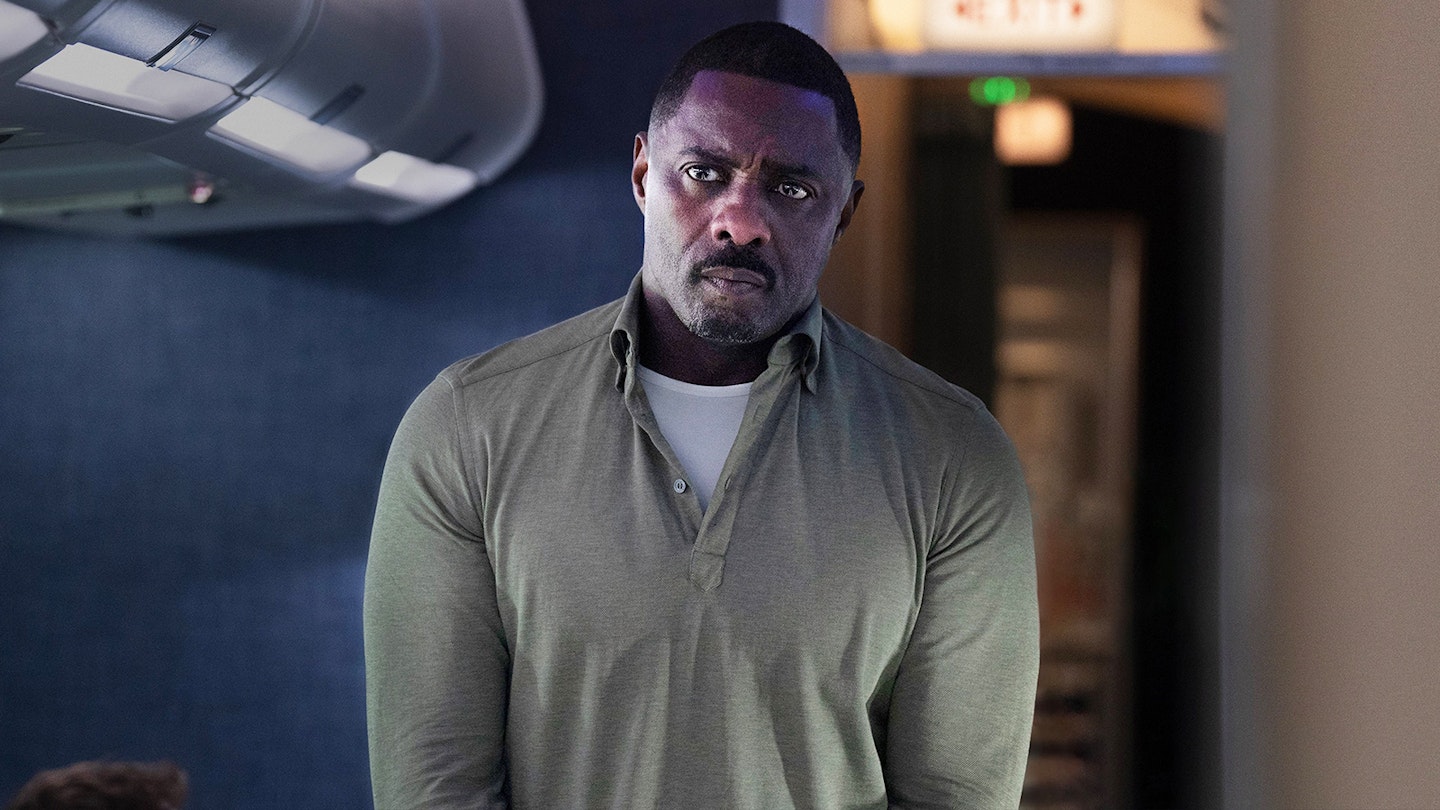 The idea of Big Dris taking on terrorists in a 24-style real-time thriller conjures very specific images — almost none of which come close to capturing the hugely tense yet surprisingly thoughtful take on mile-high criminality. Rather than play it as 'Idris Elba: Action Hero', creators Jim Field Smith and George Kay smartly chart a different flight plan, making him a smooth-talking, self-assured business negotiator — one who nevertheless proves to be in way over his head when his flight from Dubai to London is hijacked. Switching viewpoints between the chaos erupting on the plane and those reacting on the ground, it's a compelling, pulse-worrying story of criminal agendas and human foibles.
9) Silo (Apple TV+)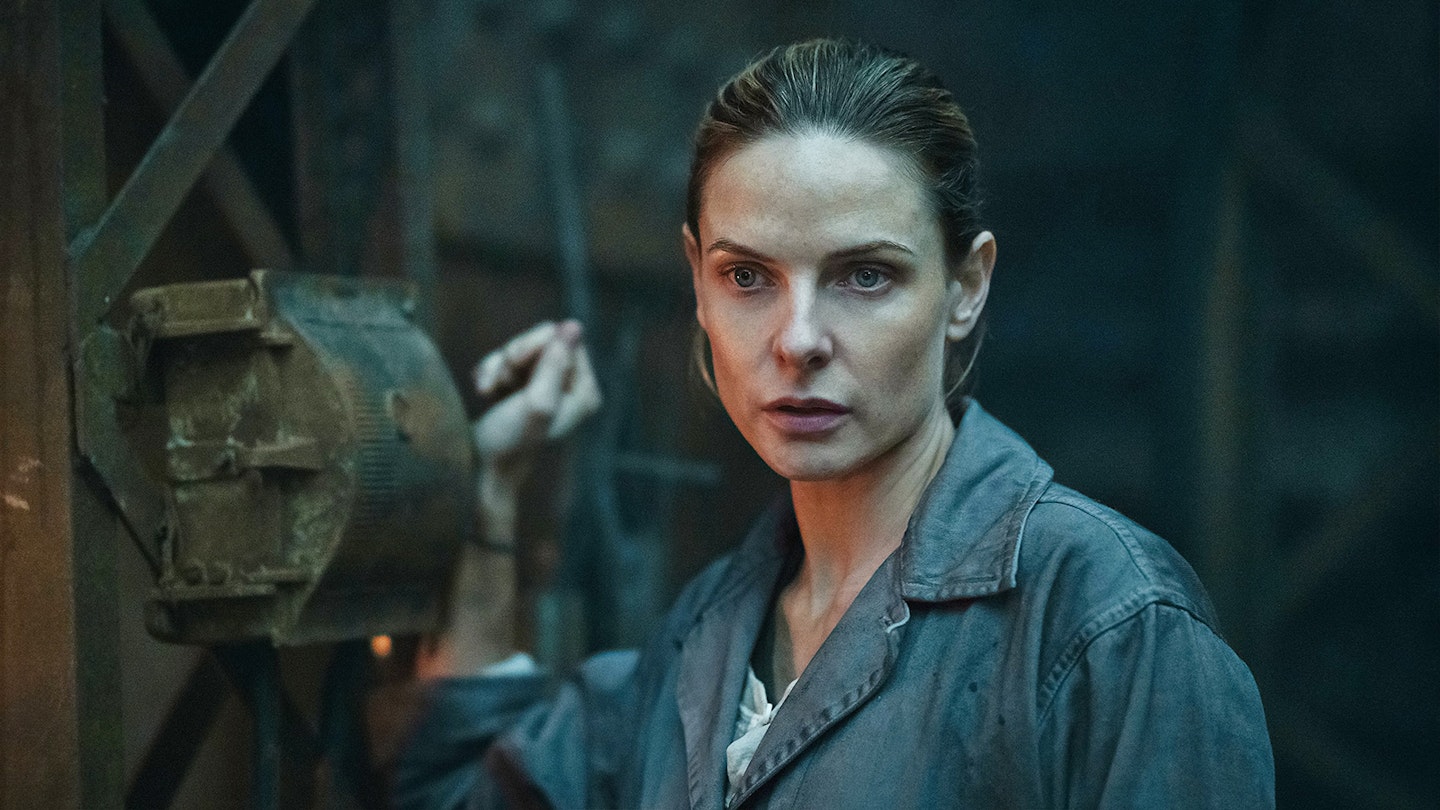 Apple TV+ is becoming more and more ambitious with its output, and this adaptation of Hugh Howey's utopian/dystopian (delete as applicable depending on your view of shady authoritarian governments) sci-fi book series about a clutch of around 10,000 humans surviving a ruined planet by living in a giant subterranean silo whose provenance has been lost to time (or has it? Information is a closely guarded resource in this world) certainly counts. Rebecca Ferguson is the lynchpin here — as cynical, suspicious engineer-turned-marshal Juliette Nichols, she has to dig into a murder mystery that hits painfully close to home. Building a convincing world (both in story and set terms) is even more impressive when you consider the challenges of tone and how well this sidesteps most of the genre cliches.
8) Servant: Season 4 (Apple TV+)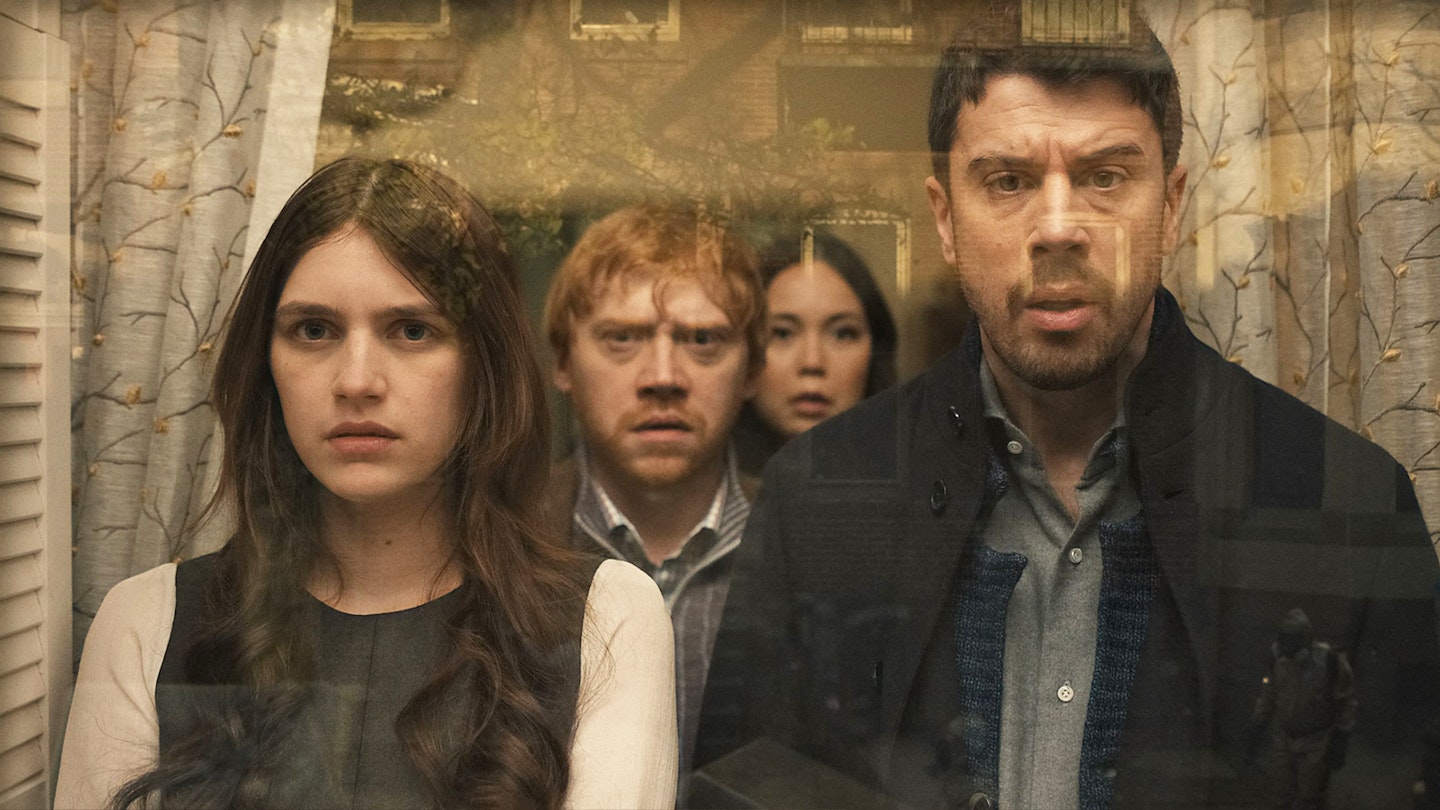 2023 is clearly the year that a lot of creators decided to wrap up their shows, and that includes M. Night Shyamalan and Tony Basgallop with their weird yet fascinating creepy nanny story. As with so many of Apple's shows, this swings for the fences with wild abandon, a winning blend of atmospheric eeriness and absolutely batshit storylines – grieving parents hire nanny to care for the doll they're using to help them process thee death of their child, fake baby inexplicably becomes live baby and nanny turns out to be from a freaky religious cult and boasts extrasensory powers. This final season introduced new characters and fresh tension, while also putting more of a spotlight on the cult. The series was sometimes a tough one to click with, but if you did, you were all in – and so were we.
7) Poker Face (Sky Max / NOW)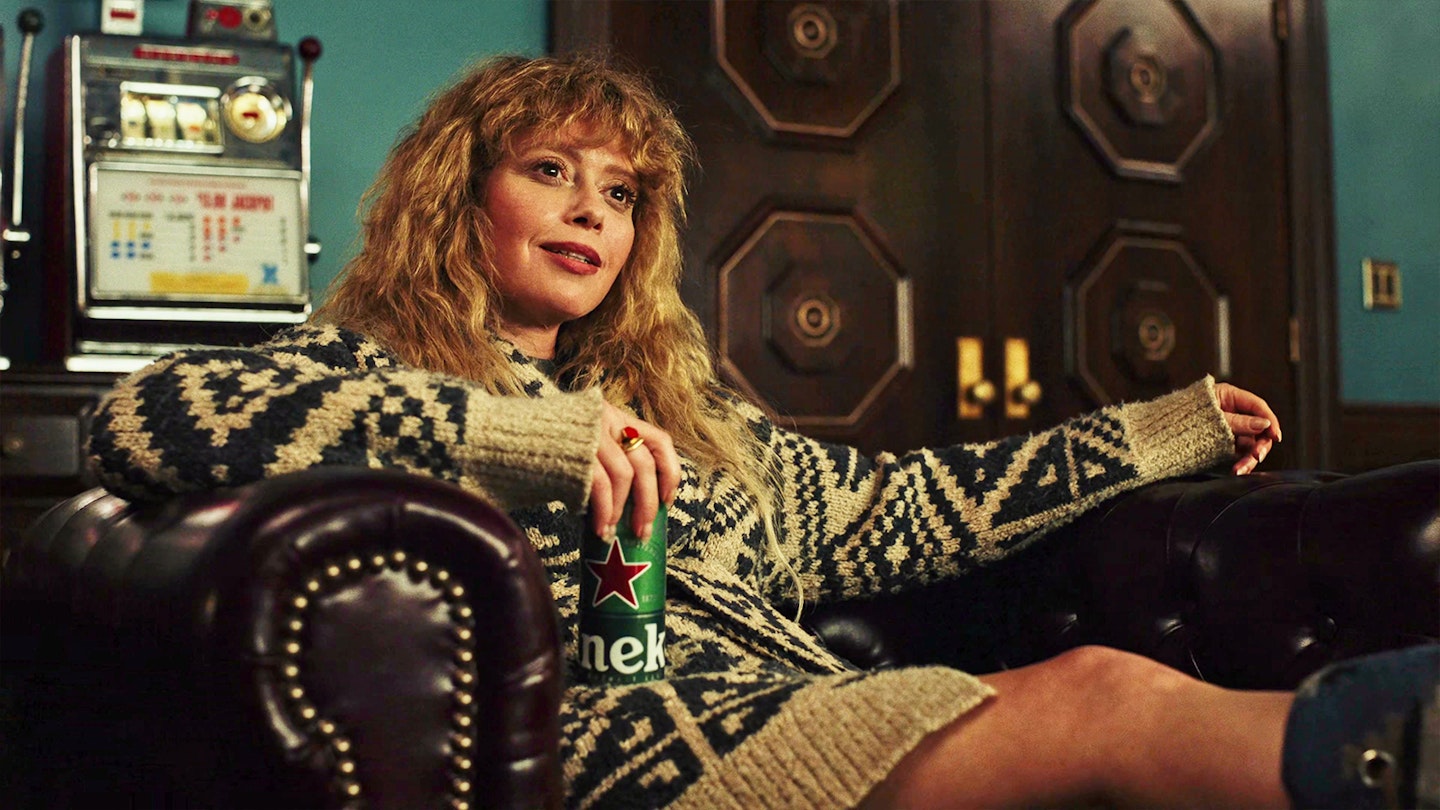 Rian Johnson has already proved he knows how to create great detective stories via his Knives Out films, but for TV he took a different approach. Inspired by the case of the week "whydunnits" such as Columbo (where we see the crime committed before meeting Natasha Lyonne's quirky sleuth), the joy is in how she uses her special skill for detecting bullshit to figure out what happened. Lyonne's latest great TV work after Russian Doll, she once again proves captivating in the lead and a perfect creative partner for Johhnson, her sardonic rejoinders and 50-a-day drawl making her a joy to spend time with as we sniff out weekly murderers. We can't wait for season 2, and that's no bullshit.
6) Barry: Season 4 (Sky Comedy / NOW)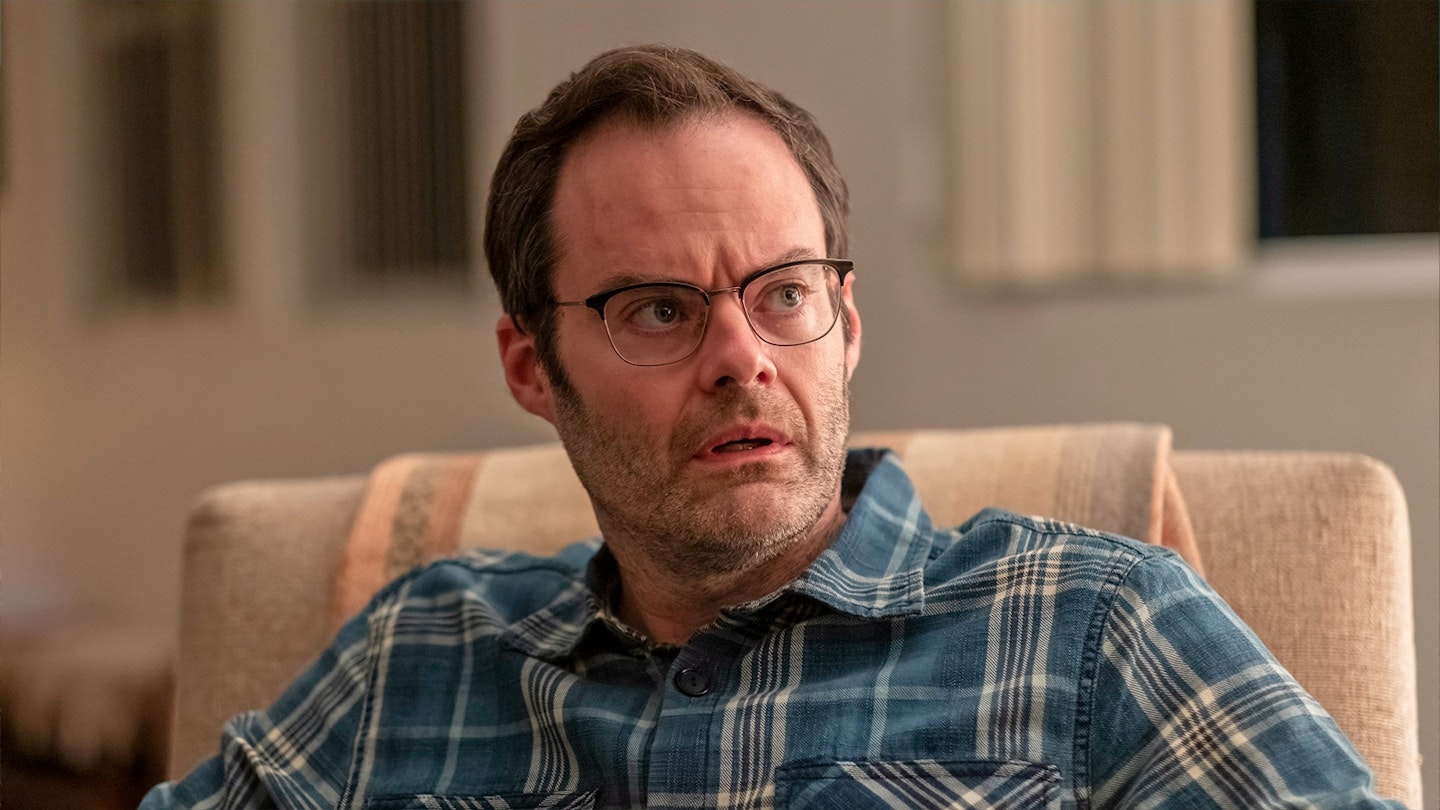 Bill Hader smartly knew precisely when to cash-out with his story about assassin/wannabe actor Barry Berkman. But even knowing that Season 4 was to be the show's last, no one could have predicted where Hader would take the final episodes of Barry's final run, including a shocker of a time jump that brought an entirely new perspective on some of the characters. Hader has evolved as a writer, actor and particularly director in the past few years and Barry is the gift to emerge from that. Plus, while it continued the show's trajectory away from darkly-tinged laughs and towards more consistently dramatic territory, there's still room for a hilarious botched assassination by NoHo Hank's FUBK brigade, and an inspired new iteration of Stephen Root's Fuches, complete with full-body prison tattoos. That's so Raven!
5) Beef (Netflix)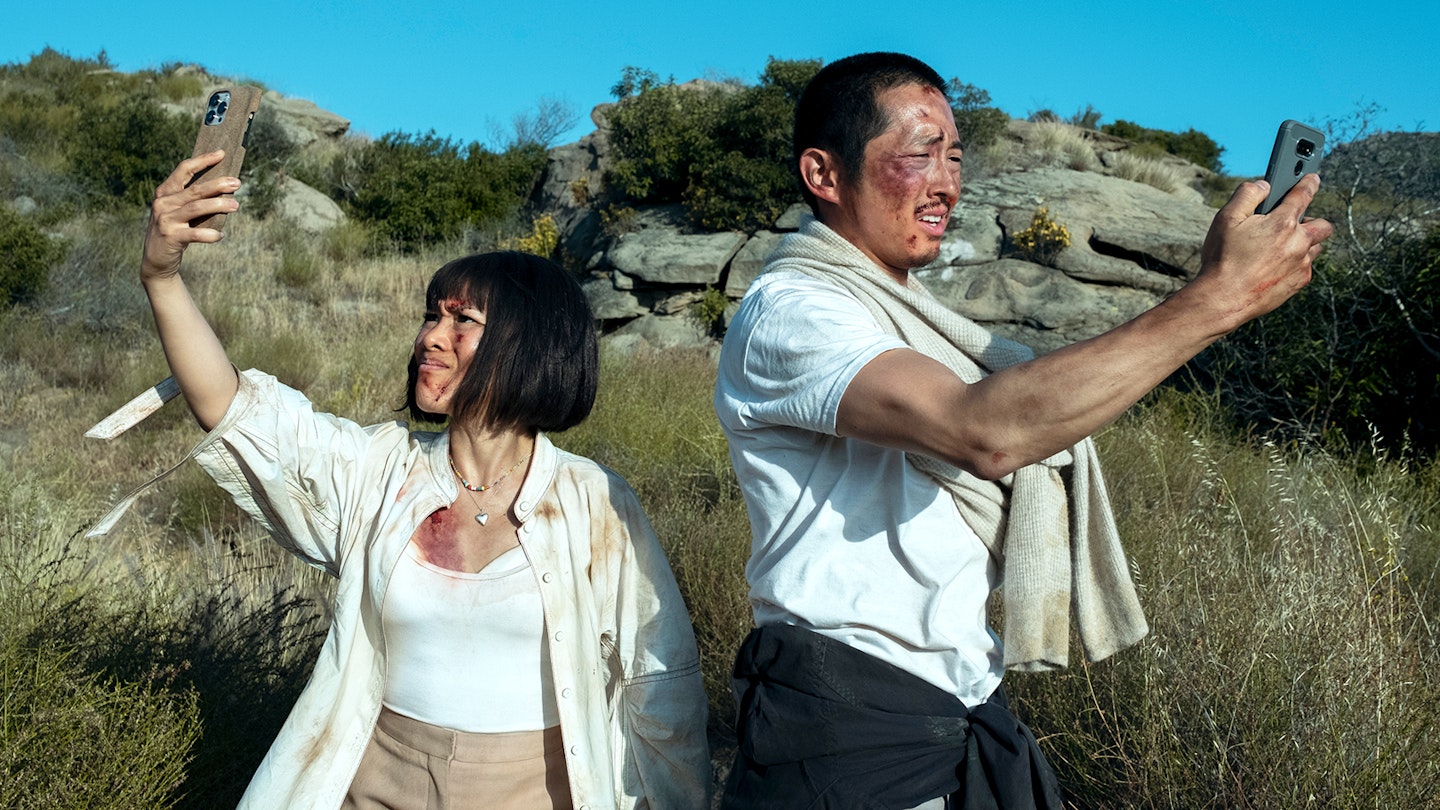 If you've ever wondered what a TV series from indie powerhouse A24 would look like, then Beef is your answer. Ostensibly the story of a chaotic road rage run-in between Steven Yeun's despondent contractor Danny and Ali Wong's conflicted entrepreneur Amy, the story spirals into something where you can't predict what'll happen next. Toilets will be defiled. Ceramics smashed. And it just gets odder — yet deeply rooted in character — from there. Yeun and Wong are supported by a deep bench of friends, relatives and hangers-on, and it's refreshing to see a story such as this told through an Asian lens.
4) Colin From Accounts (BBC Two)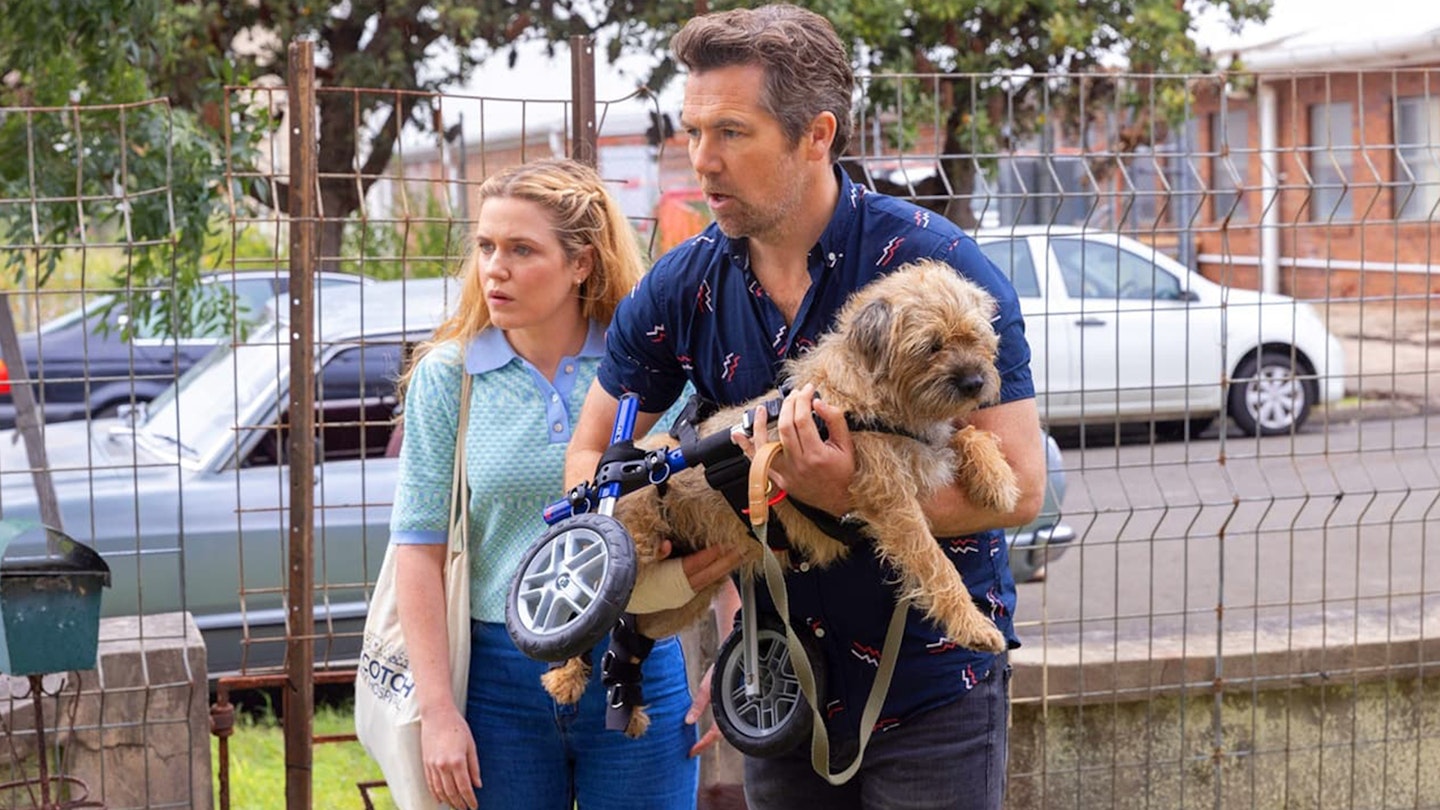 The title might conjure images of a The Office-style workplace comedy about starch-shirted number crunchers but don't let the name put you off – this Aussie rom-com created by real-life husband-and-wife duo Patrick Brammall and Harriet Dyer, is a true delight. With a story kick-started by an errant nipple and a wounded border terrier, this warm-hearted yet hilarious comedy comes equipped with zingy, often edgy humour, razor-sharp dialogue, and an episode so excruciatingly embarrassing it should probably come with a health warning (episode seven – thank us later!) Not to mention a cute dog on wheels. This is the sort of series that fills you with such unalloyed joy, it should be prescribed by the NHS as the blanket panacea for anything that ails you.
3) The Last Of Us (Sky Atlantic / NOW)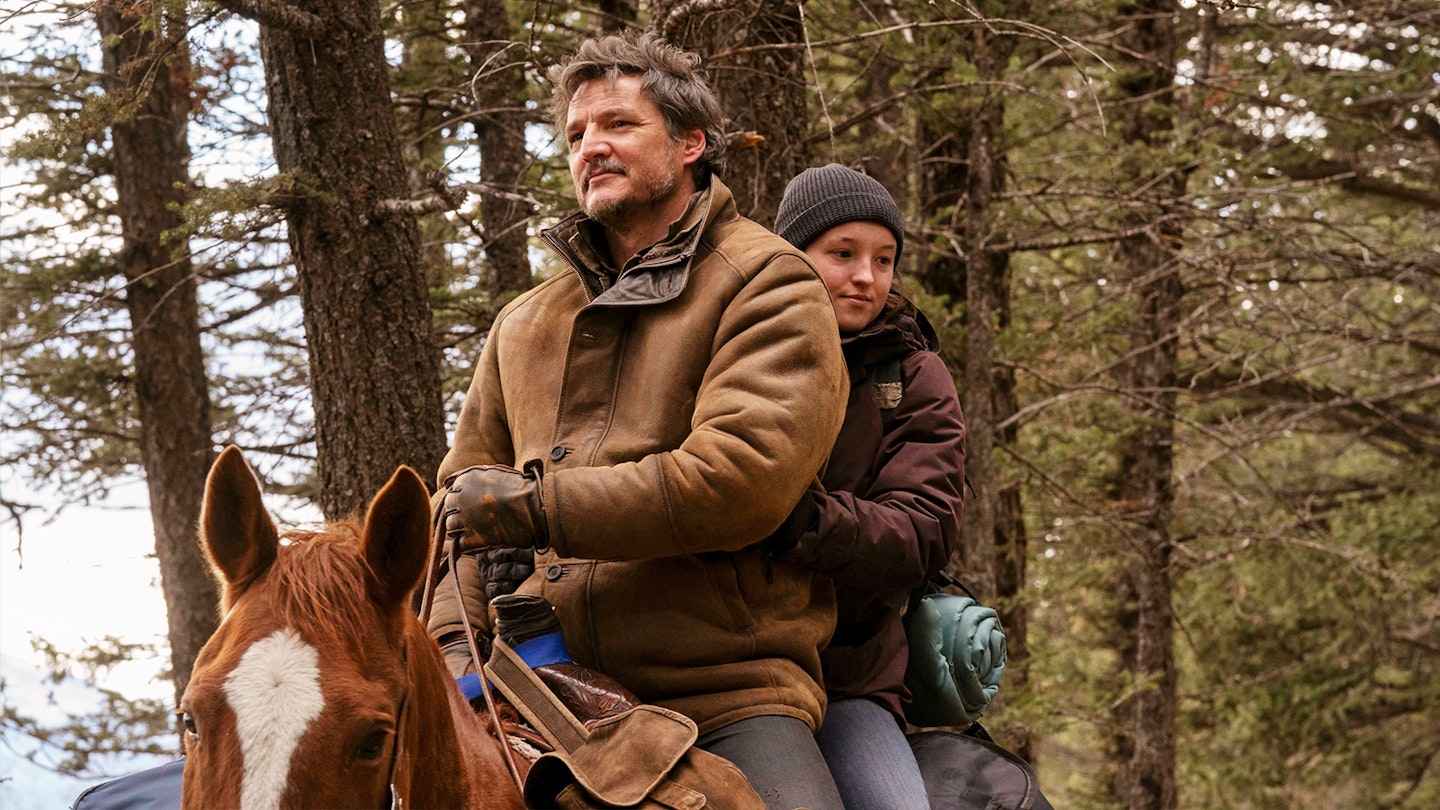 Following Chernobyl was never going to be an easy feat, and Craig Mazin decided to double down on the risk by adapting one of the most lauded video game stories of all time. But working alongside game creator Neil Druckmann, Mazin delivered in spades. Pedro Pascal is the careworn, violent Joel, a mercenary charged with transporting snarktastic teen Ellie (Bella Ramsey) across the States. It's not a job he wants and is further complicated by the fact they live in a post-apocalyptic world where fungal spores have turned most of the population into mindless monsters. The forced family dynamic is brought wonderfully to life by the main pair and the creators understood that to adapt is to both honor and transform, pulling no punches with the game's emotionally punishing story, while expanding small moments (such as the Bill and Frank storyline) into tear-jerking beauty amidst all the brutality.
2) Succession: Season 4 (Sky Atlantic / NOW)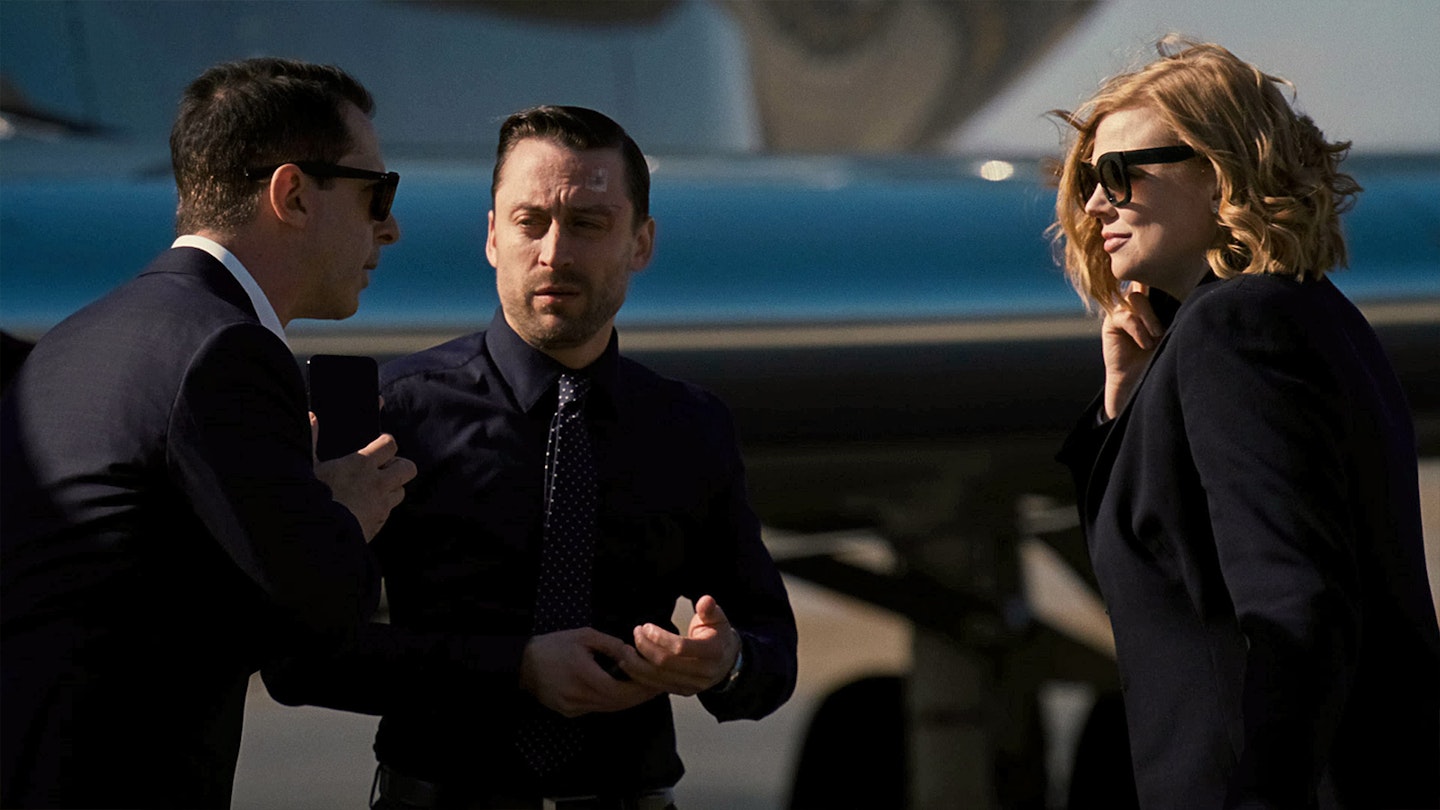 How do you land a (private) plane of a show with – spoiler alert! – a dying billionaire on board? If you're Jesse Armstrong, his writers, cast and crew, you do it with style, aplomb and all the spiky dialogue that viewers have come to love from the series. Wrapping up the story of the grasping, ambitious, uber-rich Roy children as they jockey for corporate power in the wake of their patriarch Logan's (Brian Cox) passing, the final season delivered pretty much everything we wanted: infighting, insults, double-crosses and dark laughs. Kieran Culkin emerged as the MVP, but everyone involved made this one work and assured it a place in the pantheon of all-time-greats.
1) Happy Valley: Series 3 (BBC One)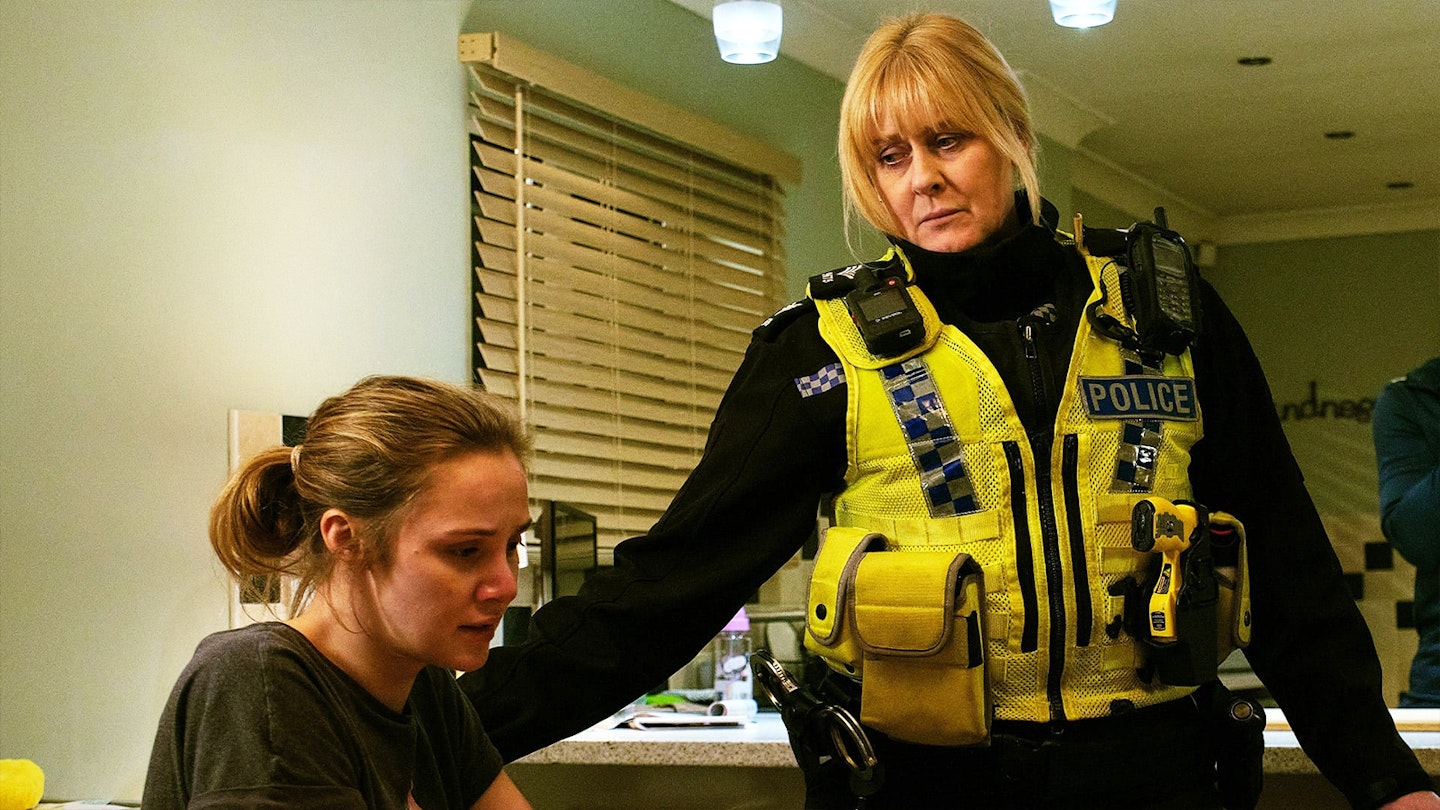 Sally Wainwright's blisteringly good story of on-the-beat policing in Halifax was already top-tier television by the end of its first two series, but this third and final chapter proved beyond a shadow of a doubt that her show is an undisputed masterpiece. Arriving seven years after the previous series — Wainwright smartly delaying the show's return until Ryan (Rhys Connah) was old enough to carry more of the dramatic weight — this not only saw Sergeant Cathering Cawood on the verge of retirement, but also brought her long-running conflict with criminal Tommy Lee Royce (a brilliant James Norton) to a head once and for all —prying open the cracks in her relationships with both Ryan and sister Clare (Siobhan Finneran) along the way. Lancashire's performance is nothing short of awe-inspiring, but it's the emotionally real, character-driving writing that brings these characters to life so beautifully, whether in humanising a monster as he reaches out to his son, or completely subverting established finale norms with a simple, heartfelt conversation held over a kitchen table. Staggeringly good TV.