It's obligatory to discuss Black Mirror as if creator Charlie Brooker is some kind of pre-cog, given his anticipation of posthumous chat-bots, digital demagoguery and our former PM's alleged porcine pursuits. That said, the darkest future is probably one where newspaper columnists are given hefty budgets to pour their minds into Netflix's servers.
Despite the media love-in, there are dramatic limitations here. Brooker chooses to structure most of these six new episodes the same way, leaning on writer's crutch the mystery box, where every character knows what's going on but the audience is kept in the dark until the second half, when everybody suddenly comes down with cases of the monologues as we get info-dumps. The characters and their interactions are subordinate to the each episode's concept and world-building. But Brooker often makes it work, his imagination and willingness to follow his pocket universes' internal logic, however brutal, are both on point.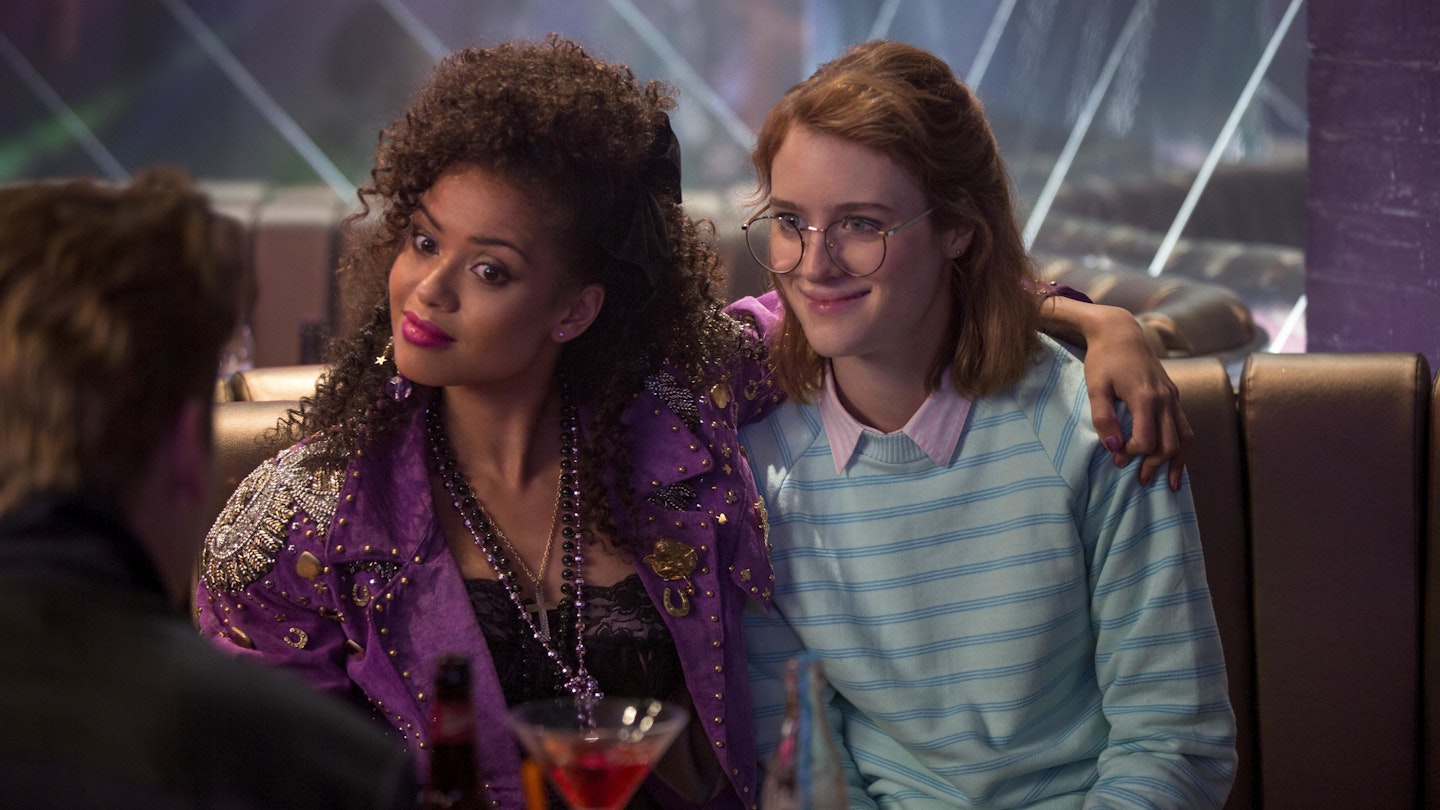 Giving away what happens in these tales of the unexpected would remove all the fun. As you might imagine, they tick off a shopping list of contemporary tech questions, from augmented reality to the seductions of nostalgia, from social media swarming to the digital afterlife.
This is the feel-bad hit of the Autumn.
The strongest are riffs off genre, with 10 Cloverfield Lane director Dan Trachtenberg delivering multiple pastiches in Playtest, where Wyatt Russell agrees to test a new game and finds himself in a mash-up of Hammer horror, Inception, and Bioshock. The feature length Hated by the Nation starts off as a locked-room mystery, and mutates into something like what Heath Ledger's Joker would dream up if he worked in Palo Alto. San Junipero, meanwhile, starts off with such an awful approximation of the Eighties you worry the wheels have come off, but it's all redeemed and delivers this season's biggest emotional punch.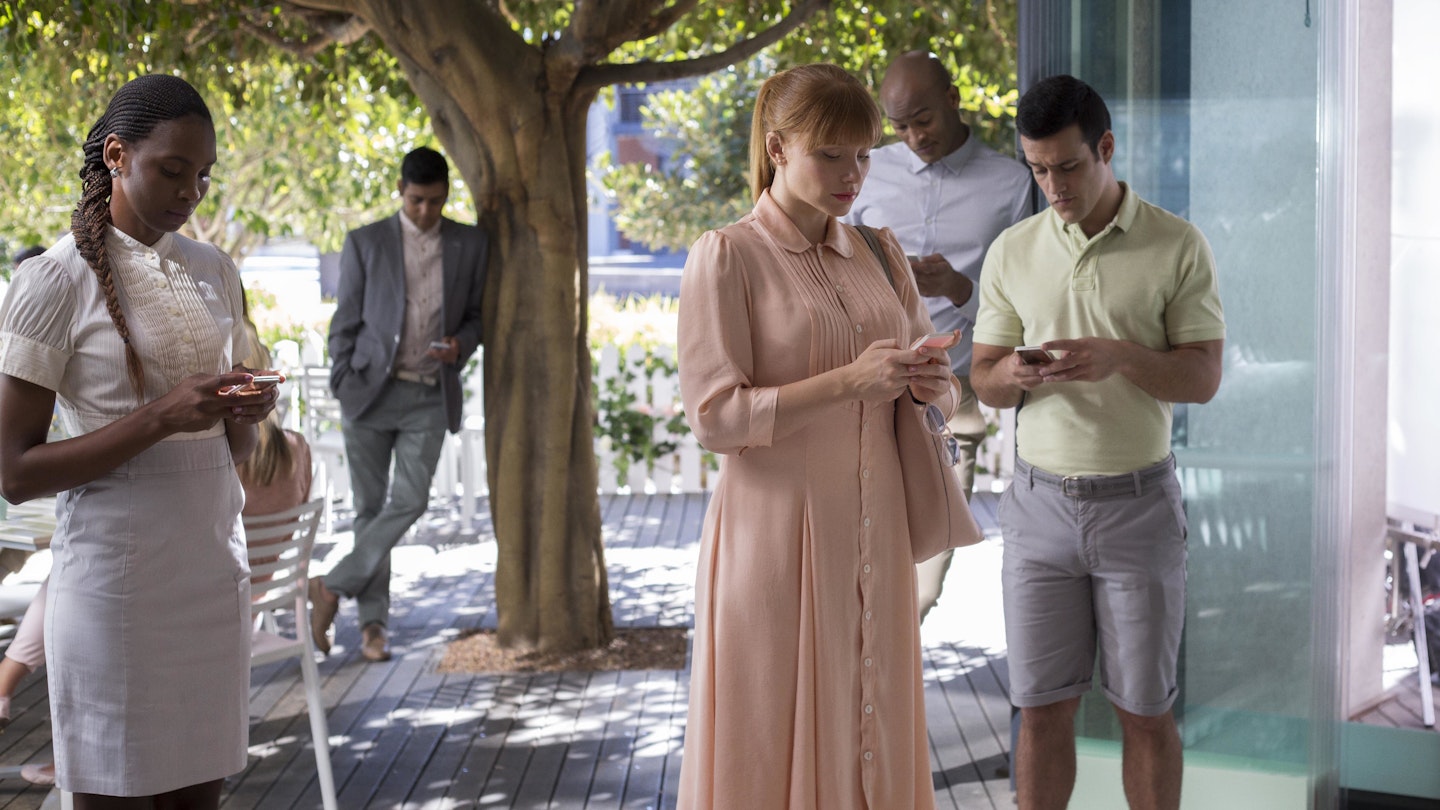 The misfires — tellingly, the ones that Brooker shares a writing credit with others — are where things get most didactic. Nosedive centres on Bryce Dallas Howard's drive to make a mark in a world where Instagram and Tripadvisor converge into a nightmare of cupcake fascism. You can see the ending a mile away, and Joe Wright's stylist direction can't save a script that forgets there's no tragedy without hope. Shut Up and Dance is a plain disaster — a would-be blackmail thriller marred with tensionless journeyman direction, and a curious lack of ambition compared to the scale seen elsewhere.
But four blinding episodes out of six is still a very solid hit rate, a True Detective-style slump totally sidestepped. There's nothing as disturbing as previous seasons' The National Anthem or White Bear, and San Junipero even brings out a rare note of hope. This is most welcome — previously, Black Mirror has been so relentless in its pessimism and misanthropy that it could get exhausting and, yes, predictable. The gentle suggestion that the future might not be one enormous torture chamber is a welcome chink of light in all the darkness, and stands out a mile in a brace of episodes that are can get so adolescently bleak, you half expect Brooker to call out his mum for making him tidy his room. The urge to give him a mustn't-grumble, chin-up pep talk is overwhelming after sitting through all six episodes in a row — but it wouldn't be the same show. The ideas are for the most part strong, the delivery largely superlative, so jump right in – but be warned, the water's cold. This is the feel-bad hit of the Autumn.