Consciousness transfers, ominous implants, surveillance and tracking systems, suspicious social networks, evil apps and killer robot dogs and bees… Black Mirror's relationship with technology has always been an uneasy one. The series even once made streaming technology an integral part of its storytelling (in the special episode Bandersnatch, which used branching to allow viewers to choose how the story played out). So with all the recent flap across multiple industries about the possible need to arrest the development of Artificial Intelligence, you might wonder about Black Mirror creator Charlie Brooker's own position on AI-fuelled software like ChatGPT. Well, forget deep fakes – think deeply unimpressed.
"I've toyed around with ChatGPT a bit," Brooker reveals in the new issue of Empire. "The first thing I did was type 'generate Black Mirror episode' and it comes up with something that, at first glance, reads plausibly, but on second glance, is shit. Because all it's done is look up all the synopses of Black Mirror episodes, and sort of mush them together. Then if you dig a bit more deeply you go, 'Oh, there's not actually any real original thought here.' It's [1970s impressionist] Mike Yarwood — there's a topical reference."
In much of Black Mirror, the problem turns out not to be the technology itself, but the use it's put to by human beings. In putting together the new series, Brooker became aware of previous patterns in the show, and keen to incorporate new twists. "I was aware that I had written lots of episodes where someone goes 'Oh, I was inside a computer the whole time!'", he chuckles. "So I thought, 'I'm just going to chuck out any sense of what I think a Black Mirror episode is.' There's no point in having an anthology show if you can't break your own rules. Just a sort of nice, cold glass of water in the face."
Which leads us nicely into new episode 'Beyond The Sea' (exclusively pictured above), starring Aaron Paul, Kate Mara and Josh Hartnett. An impossible mission set in an alternate 1969, it is, Brooker tells us, "sort of dystopian past, present and future. I had the plot idea first and then, at one point, I thought [adopts the voice of a TV-making moron], "What if I set this in the late '60s? That'd be, like, disruptive and cool! And then when you actually come to write it, you realise, 'Oh, hang on, if this is a different time and everyone in it is from that time, that actually informs how the characters are thinking and behaving.' But I don't think there was a deliberate rejection of nostalgia, so much as it was just a fun thing to do."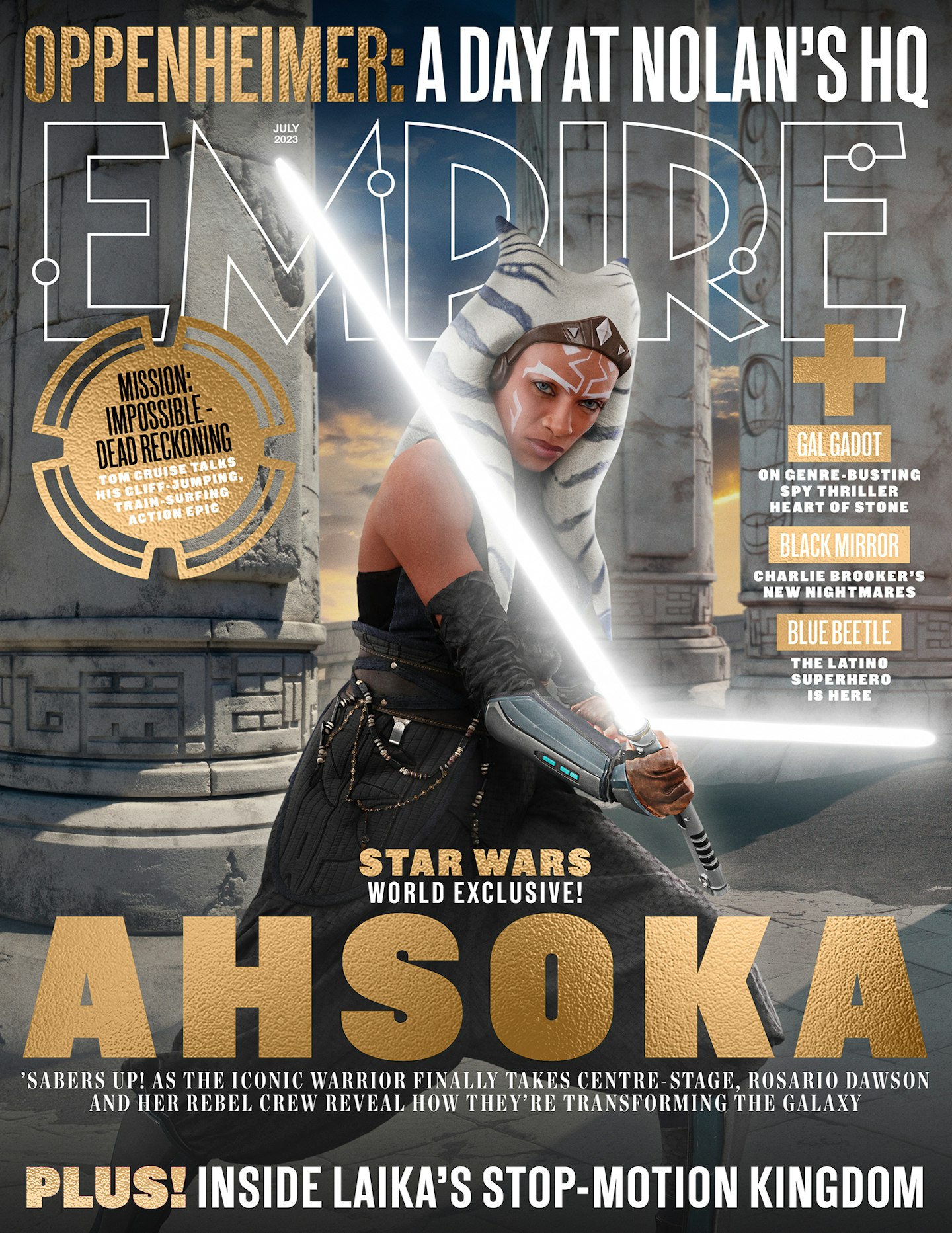 Read Empire's exclusive Black Mirror feature – speaking to Charlie Brooker in a major new interview about the show's sixth season – in the upcoming July 2023 issue, on sale Thursday 8 June. Become an Empire member to access the digital edition in full on launch day, or pre-order a print copy online now here. Black Mirror Season 6 is streaming on Netflix from 15 June.