Few people in Hollywood have the ability to shock like Seth Rogen and Evan Goldberg. From Superbad onwards, the writer/director/producers have been proliferating Hollywood with wild images and gags to make you choke on your popcorn – and they've showed no signs of slowing down. Just look at last year's Season 3 of The Boys, their Prime Video series adaptation of Garth Ennis' comics, spinning a no-holds-barred superhero satire where great power leads to head-spinning irresponsibility. Not only did that season bring the comics' infamous, orgiastic 'Herogasm' event to the screen, but it contained something even more jaw-dropping: an elaborate sex-act-gone-wrong that's almost impossible to describe – with the Ant-Man-esque Termite learning the horrifying consequences of re-embiggening while, erm, running around inside a sensitive piece of someone else's anatomy.
The result was astoundingly gory – and there's plenty more where that came from. Speaking to Empire, Rogen and Goldberg promised considerable carnage to come, not just in The Boys Season 4, but in spin-off series Gen V, and the second run of their equally-explosive animated show Invincible. There are scenes just as shocking in "every single one of them," says Rogen. "Gen V has some really crazy shit in it. The fact that they're in college, they're a little younger, makes it more shocking maybe." There's no limit to the insanity they're able to bring onto the screen. "In general, if you're making an R-rated thing, they let you do whatever the fuck you want, unless there's some real legal thing that they think you might be bumping against," Rogen says. "With The Boys, maybe it requires one extra five-minutes phone call, where they're like, 'Really?', and you're like, 'Really.' There are other things you're on hours of phone calls about that are so much less interesting than that."
Those calls can be particularly helpful for keeping everyone in the loop, though – as proved the case with Sausage Party: Foodtopia, the upcoming sequel series to Rogen and Goldberg's bonkers R-rated animated anthropomorphic-food comedy. "There's one specific scene that had a special screening for the Amazon PR people," notes Rogen of the show. "'You should all just start wrapping your heads around this now. You'll probably have to talk about this a lot.'" The series, he says, will be "unbelievably shocking", catching even the cast off guard. "We had Kristen Wiig in picking up a few lines the other day, and I think we've all become desentised to it, because we'll just be like, 'Roll the scene!', and then she was like, 'Oh my God?! This is insane!'" Get your Parental Control settings ready now, people.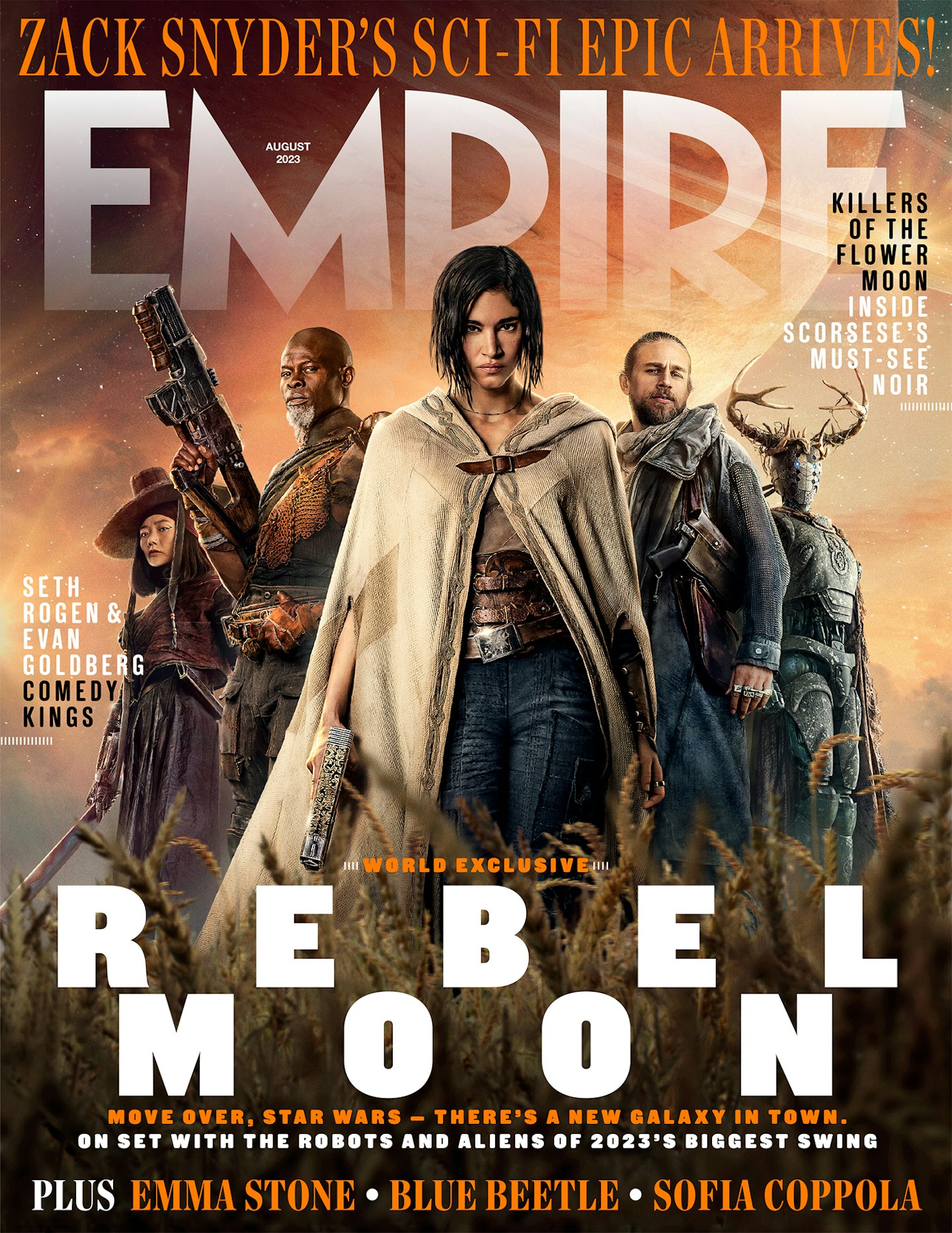 Read Empire's full career-spanning interview with Seth Rogen and Evan Goldberg – talking Teenage Mutant Ninja Turtles: Mutant Mayhem, their life-long friendship, Superbad and more – in the Rebel Moon issue, on newsstands from Thursday 6 July. Become an Empire member to access the digital edition in full on launch day, or pre-order a print copy online now here.