When you think of the Teenage Mutant Ninja Turtles, there are a few things that probably spring to mind immediately: the word "Cowabunga!", pizza-slices, '90s bodaciousness, and martial-arts badassery. Probably less likely to appear are emotional coming-of-age classics and ruminations on the fleeting nature of youth. But for all that this summer's animated Teenage Mutant Ninja Turtles: Mutant Mayhem will bring its fair share of ninja stars, hip-hop needle-drops, and – of course – those heroes in a half-shell, it's also drawing from some seminal cinematic explorations of young life.
"We wanted it to be like Stand By Me and Lady Bird. But, you know, with Ninja Turtles," director Jeff Rowe – previously co-director on The Mitchells Vs The Machines – tells Empire. With a fresh young cast voicing the turtles themselves (that's Micah Abbey as Donatello, Shamon Brown Jr as Michelangelo, Nicolas Cantu as Leonardo, and Brady Noon as Raphael), Rowe's ambition was to capture their energy and make "the ultimate teenage coming-of-age film", he explains. "They've got a lot of that inauthentic confidence that teenagers have: when you're a teen, you don't know any better, so you operate with this hyped-up sense of, 'We can do anything!'"
It's an area well-covered by Mutant Mayhem's producers Seth Rogen and Evan Goldberg, who channeled their own teen experiences into Superbad back in the day. "That's something that [they] are great at," notes Rowe, "that Superbad thing where they're best friends, but they're kinda losers who make fun of each other, but you never doubt for a second that they truly love each other." Bring on the mayhem – just, with a little more emotional maturity than you might expect.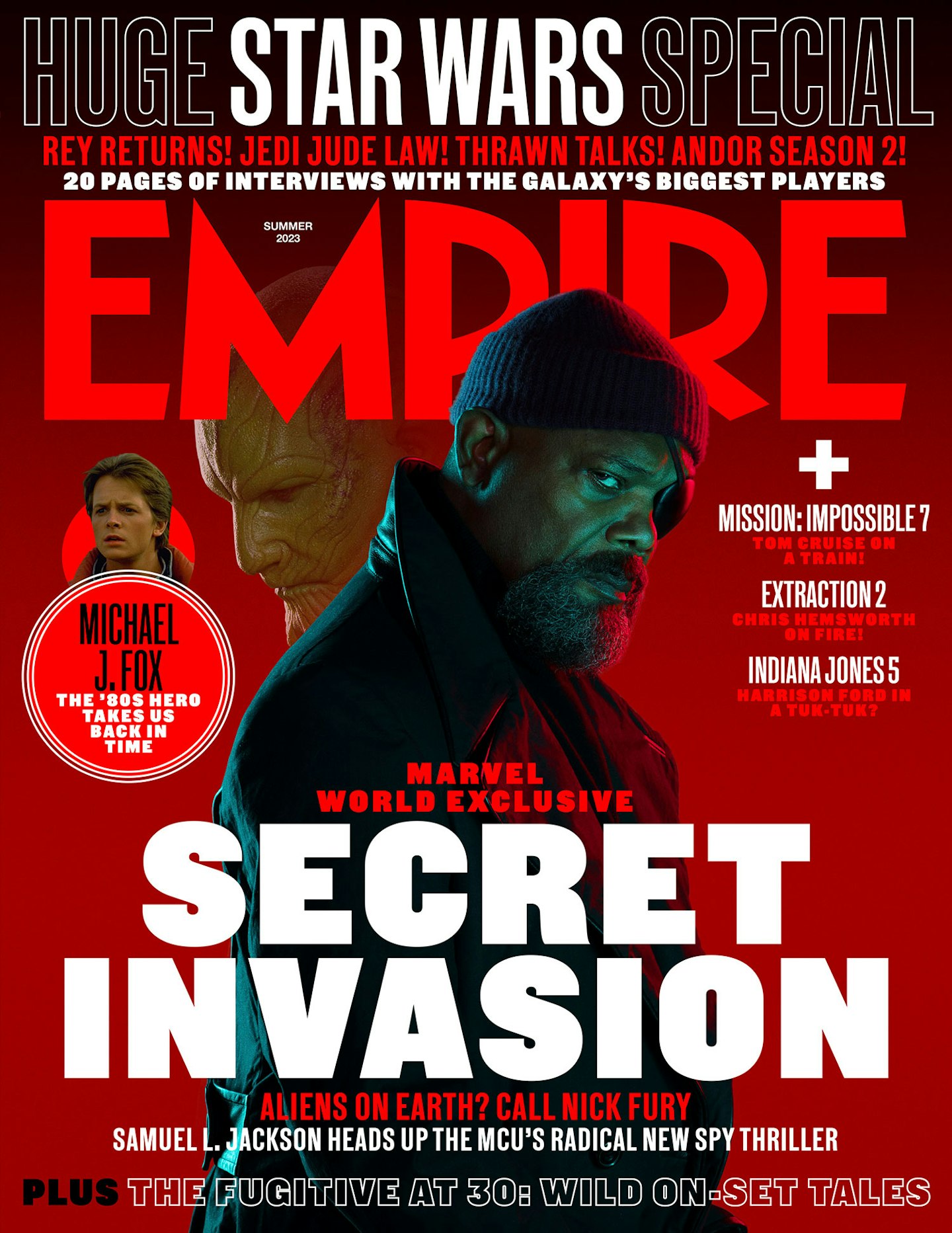 Read Empire's full Teenage Mutant Ninja Turtles: Mutant Mayhem story in the Secret Invasion issue, on sale Thursday 11 May. Become an Empire member here to read the digital issue in full on launch day, or pre-order a print copy online here. Teenage Mutant Ninja Turtles: Mutant Mayhem comes to UK cinemas from 4 August.