Zack Snyder never does things by halves. When he adapts comics for the big screen, he tackles the most seismic books in the business – Watchmen, 300, great swathes of DC's mythology. When he creates an original zombie action movie, it spawns genre-spanning spin-offs galore. When he ignites an online movement, Hollywood sits up and listens. Now, Snyder is back with his most ambitious project to date – and by his standards, that's saying something. With Rebel Moon, he's about to launch his own new galaxy of heroes, villains, warriors, robots and aliens – dreaming up a colossal, multi-film original sci-fi tale with a distinctive identity all its own. Who's ready for take-off?
As seen on the cover of this month's issue, we're taking a world-exclusive journey to Snyder's Rebel Moon and back – going on set to witness the birth of a bold new universe with the writer-director himself, producer Deborah Snyder, and their sprawling cast. Inside, we dig into the film's (or, films', since two are confirmed to be on the way, with plans for more beyond that) array of mysterious characters, the deep lore that Snyder has created, and the fascinating influences (The Magnificent Seven! Star Wars! Excalibur!) that swirl together to create a sci-fi story with a unique flavour. Plus, we speak to stars including Sofia Boutella, Charlie Hunnam, Djimon Hounsou, Ray Fisher, Ed Skrein, and E. Duffy about inhabiting Snyder's epic creation – with tons of never-before-seen images too. It's the best access in this – or any – universe, to a space-bound showdown you won't want to miss.
On the newsstand cover, we assemble several of Rebel Moon's heroes – Sofia Boutella's Kora, Charlie Hunnam's Kai, Djimon Hounsou's General Titus, Doona Bae's Nemesis, and android Jimmy (who will be voiced by Anthony Hopkins) – readying themselves to fight back against the evil Imperium.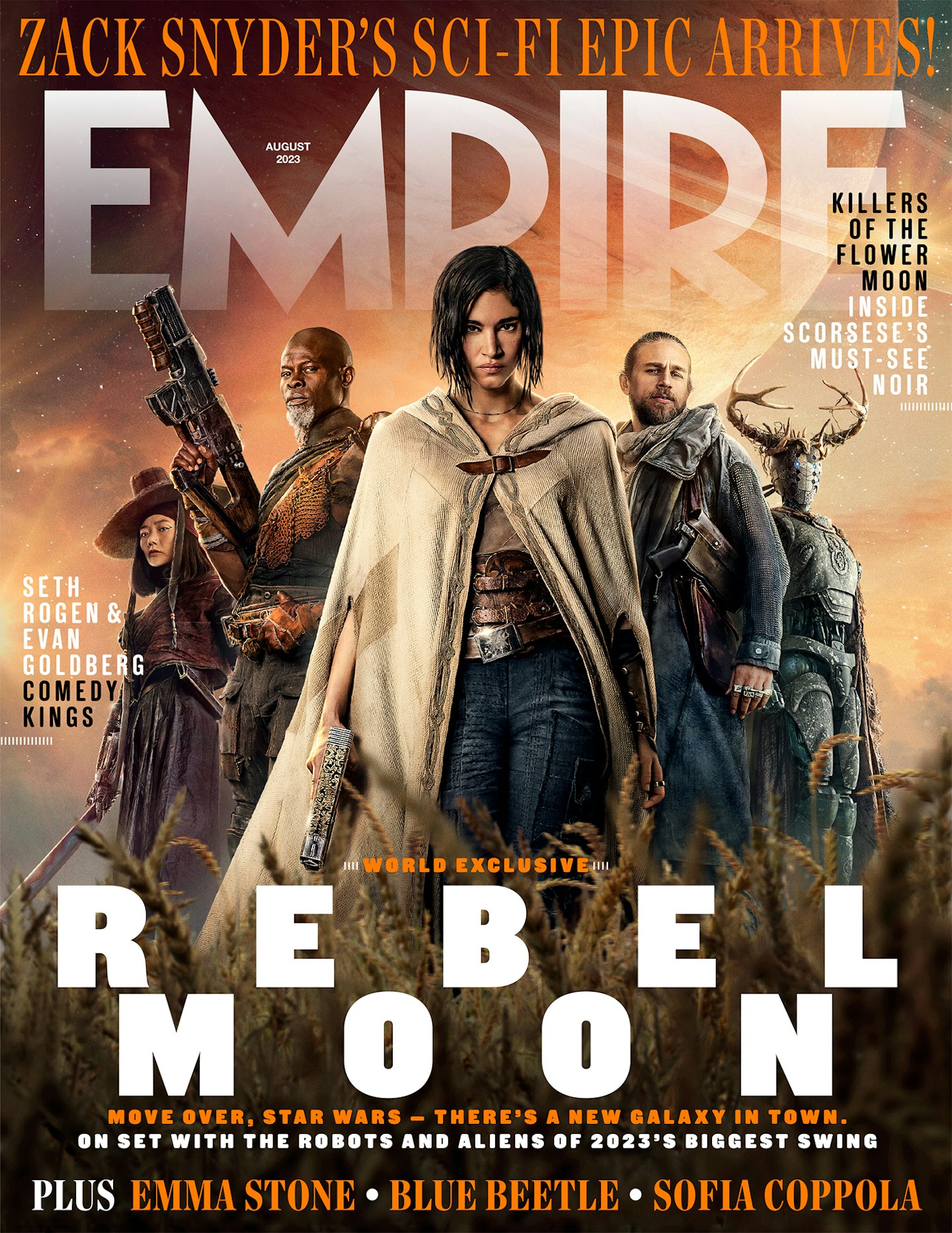 And on the subscriber cover, Jimmy takes centre stage, adorned with his antler headdress, illustrated exclusively for Empire by Paul Shipper.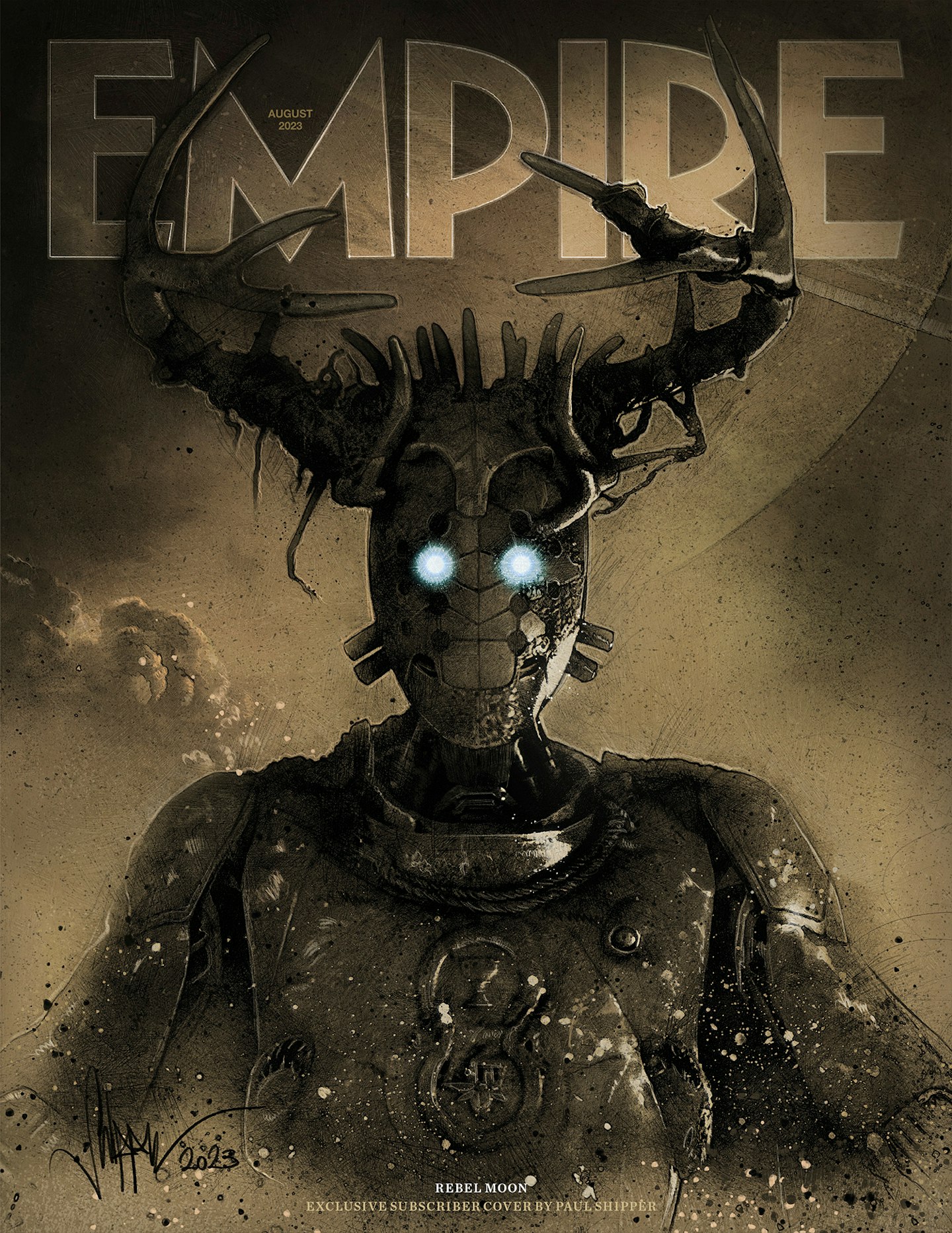 And that's not all – also inside the August 2023 issue, we get a fresh look at Martin Scorsese's Killers Of The Flower Moon; talk to comedy kings Seth Rogen and Evan Goldberg about Teenage Mutant Ninja Turtles: Mutant Mayhem, The Boys and more; explore Poor Things with Emma Stone and Yorgos Lanthimos; meet the minds behind DC's Blue Beetle; revisit The Virgin Suicides with Sofia Coppola; and much, much more.
Stay tuned for more from Empire's Rebel Moon issue, and track down a copy when it hits newsstands on Thursday 6 July. Become an Empire member to access the digital edition in full on launch day, or pre-order a print copy online now here. Rebel Moon is on Netflix from 22 December.