Streaming on: Sky Max / NOW
Episodes viewed: 4 of 10
A Columbo-esque, comedic, case-of-the-week murder-mystery series? Created by Knives Out and Glass Onion mastermind Rian Johnson? And starring the ever-charismatic, effortlessly cool Natasha Lyonne? To quote many a Love Island contestant, Poker Face is most definitely our type on paper. Thankfully, fuelled by Johnson and his writing team's sharp scripting, a smorgasbord of starry cameos, and an instantly likeable leading lady, it more than delivers on all that promise.
Lyonne's Charlie, when we meet her, is content with life. Tucked away in a trailer in the remote Vegas desert, with all the beer cans and cigarettes her heart desires, she's getting by – no more, no less – and she's perfectly fine with it. All that is thrown into chaos when her friend and colleague Natalie (fellow Orange Is The New Black alumni Dascha Polanco) meets a sticky end out of nowhere, and Charlie follows her infallible instincts to uncover exactly what happened.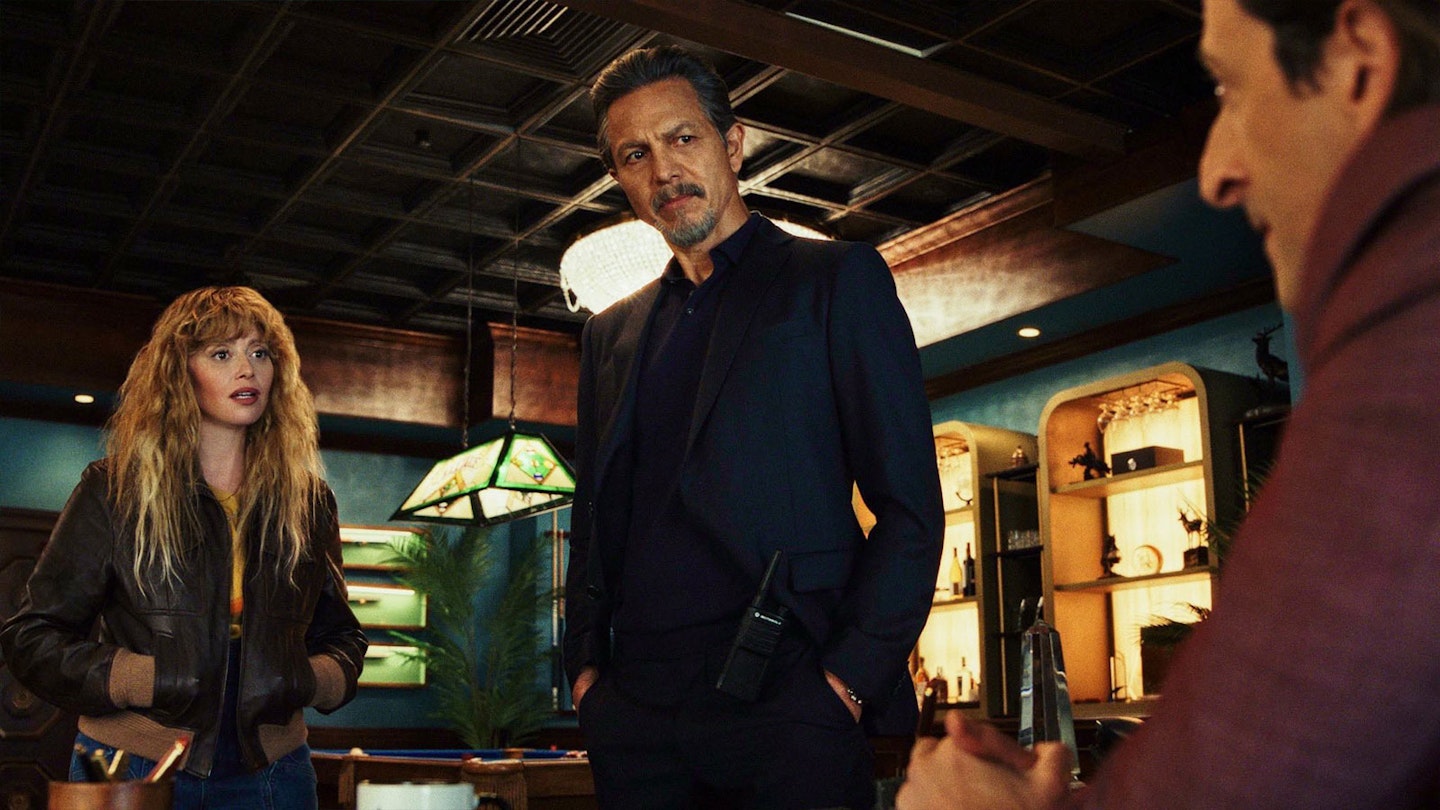 From there, Charlie heads out on the open road, meeting a string of weird and wonderful characters (and canines), and is inevitably drawn into making sense of the mysterious deaths she comes across. This is procedural storytelling at its best, with each episode introducing a brand new cast, story, and convoluted case to solve, pitting Charlie right in amongst it in an always surprising and satisfying way. The joy here isn't in us, the viewer, discovering the details – each culprit is revealed from the start – but in watching Charlie figure it out, piece by piece, lie by lie. As she says to Adrien Brody's slimy casino owner Sterling in the first episode, this ability doesn't mean she always knows the truth, only that she isn't being told it.
The world-building here is excellent, with each new scenario fully fleshed out – a reclusive trucker who runs into trouble at a rest stop; two brothers' brisket-barbecuing empire; a metal band of has-beens desperate for relevancy. Guest stars include The Whale's Hong Chau, frequent Lyonne collaborator Chloë Sevigny, Ron Perlman, Jameela Jamil, Tim Blake Nelson, and more. Charlie's cap and aviator sunglasses costume design is instantly iconic, and Lyonne is on top form, blending her idiosyncratic style with a less eccentric, more empathetic persona than her recent renaissance role in Russian Doll. There may not be anything ground-breaking here in terms of the Columbo-inspired structure or the central lie-detecting concept, but that's more than okay when the comedy, caseload and cast are this damn good.