A fan-favourite character ever since she first appeared on screen in animated form in 2008, Star Wars' Ahsoka Tano became an even bigger breakout star when she made the leap to live-action in The Mandalorian's second season, brought to vivid life by Rosario Dawson. The blue-eyed, orange skinned Togruta was introduced as an adolescent in The Clone Wars film and its subsequent series, and her storied history continued through Star Wars Rebels and Tales Of The Jedi. Now, she's finally getting her own show, dual-wielding 'sabers proudly at the centre of Ahsoka, due to stream in August on Disney+. Since Dawson has already indicated to Empire that she's in this for the long haul, her journey's only just getting started…
Who is Ahsoka Tano?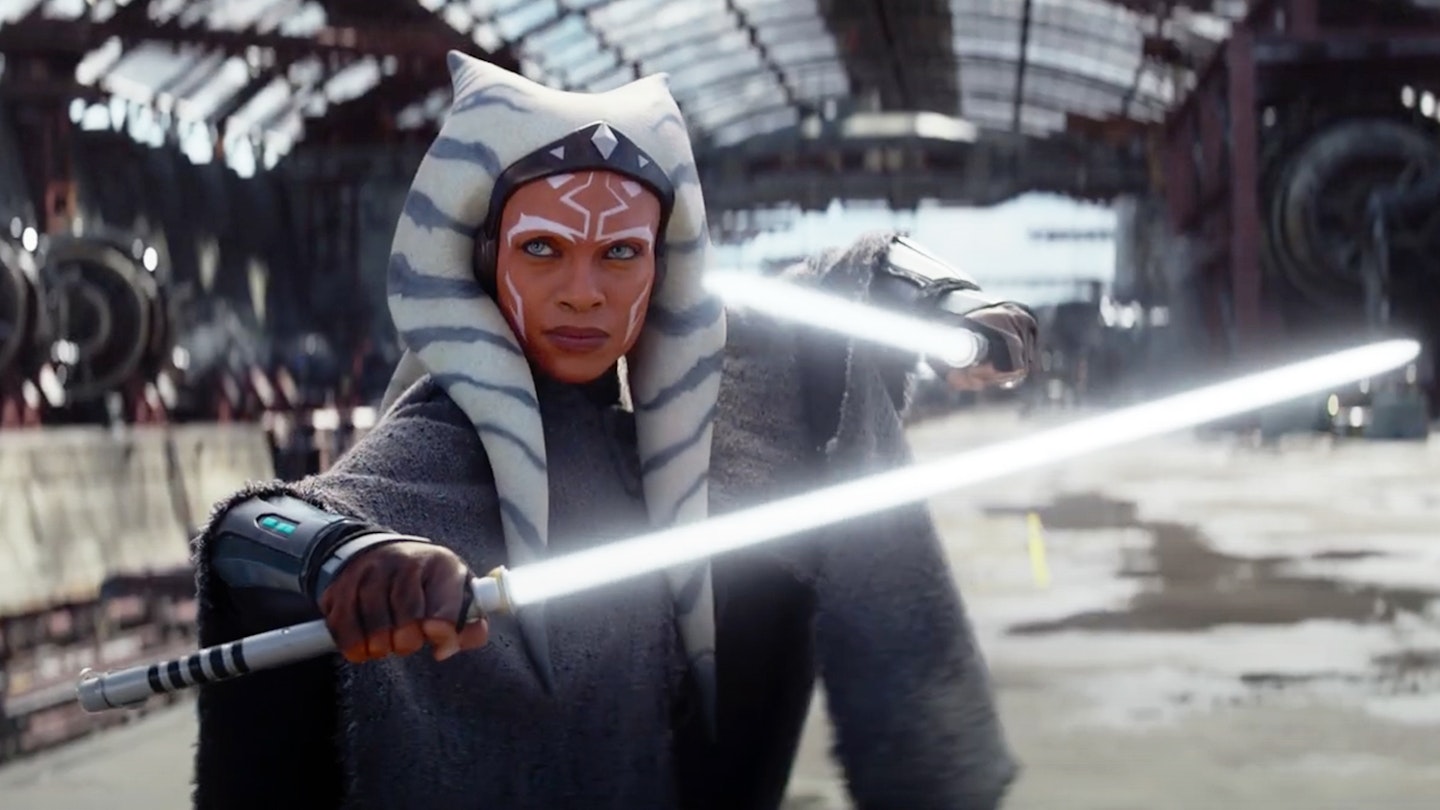 Ahsoka Tano was the result of a conversation between Star Wars creator George Lucas and The Clone Wars director (and later showrunner) Dave Filoni, in which Lucas said he wanted Anakin Skywalker to have a Padawan. Set some time before Revenge Of The Sith – which marked the point when Anakin fell to the Dark Side and became Darth Vader – The Clone Wars mapped Anakin's trajectory from being Obi-Wan's brash young apprentice to becoming a more responsible Jedi warrior. Adopting his own apprentice was a key part of that maturation, but Ahsoka – voiced by Ashley Eckstein – quickly developed into one of the series' stand-out characters, and eventually its first alien lead.
Far more than just a narrative device to benefit Anakin's journey, Ahsoka became the rogue element between Skywalker and Kenobi, and drove much of the drama. She grew across subsequent seasons of The Clone Wars and Star Wars Rebels from an impulsive youth to a highly skilled, thoughtful adult – becoming commander of the 501st Legion in the Grand Army of the Republic, a rebel spy, and an outcast who rejected the Jedi Order (while remaining sort of Jedi-adjacent). In The Mandalorian, she was diverted from her pursuit of Grand Admiral Thrawn into uncovering Grogu's origin and helping him unlock his force abilities. Most recently, she appeared in The Book Of Boba Fett where she finally got some screen time with Luke Skywalker.
What is Ahsoka's plot?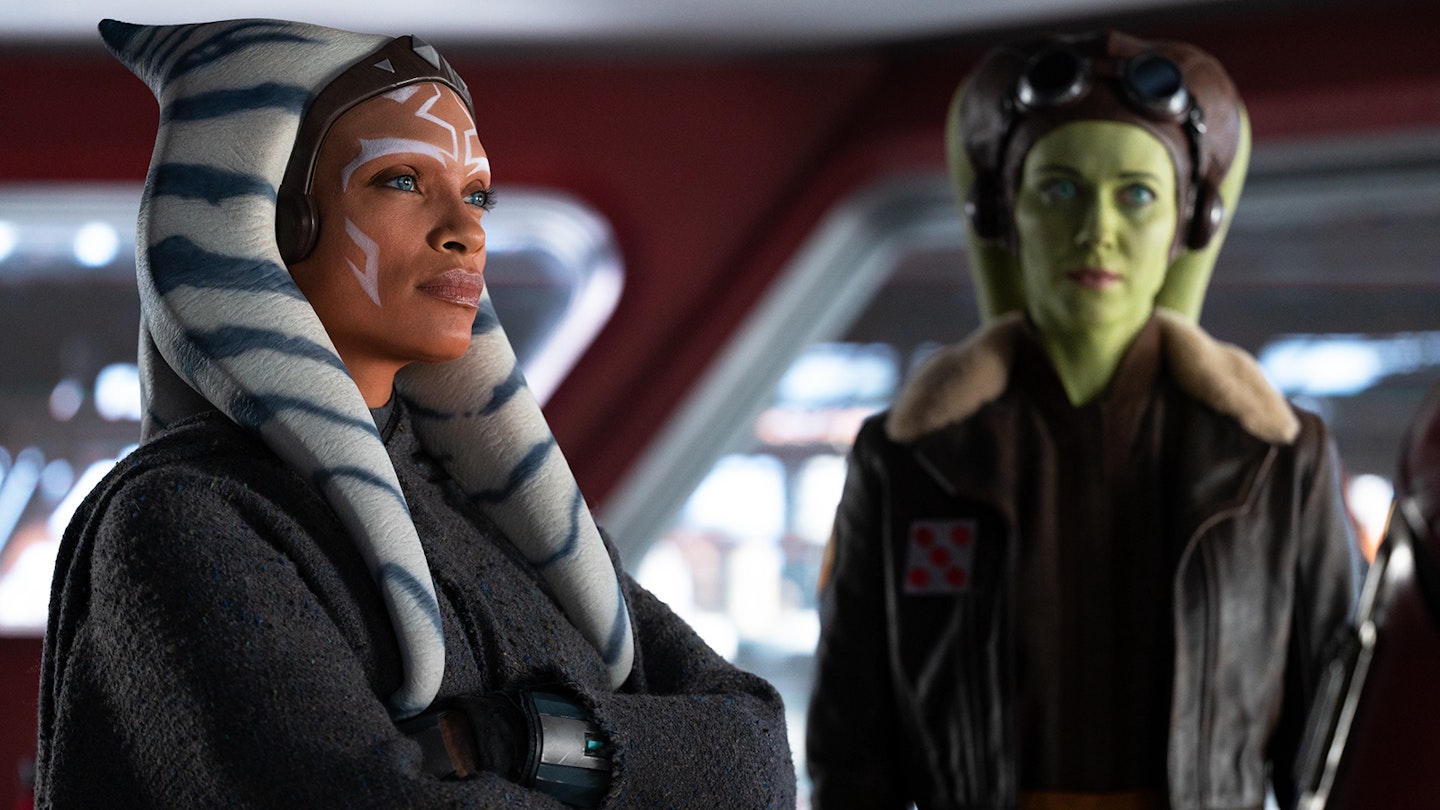 The details remain largely under wraps, but the general overall gist is Ahsoka's continuing pursuit of Grand Admiral Thrawn – a master tactician of the Empire's military, long lost somewhere among the stars. She's joined on that quest by a scrappy band of, ahem, rebels… some of whom we're already familiar with. So there's a certain amount of likely action we we can infer from the cast list – read on for more on that.
Ahsoka's cast and characters
Rosario Dawson, as mentioned, plays Ahsoka Tano, with two lightsabers and a lot of baggage. "I really dig how complex she is," Dawson told Empire for our exclusive July cover feature. "Even her moments of just finding her way, and butting heads, and being stubborn, and being wrong. She's not fearless, but she never hesitates. She is so willing, but she does have worries, she does have stress and she's gone through a lot of anxiety. She's had some really tough crises and traumas in her life." True that.
The rest of the cast shapes up as follows:
Natasha Liu Bordizzo plays the punky Sabine Wren, a Mandalorian former bounty hunter, political graffiti artist and Imperial Academy dropout, previously seen in Star Wars Rebels and the web series Forces Of Destiny, where she was voiced by Tiya Sircar. As revealed in the Ahsoka trailer, she has unresolved mentor-disappointment issues with our title character – who seemingly offered her Jedi training, before their efforts came to a halt.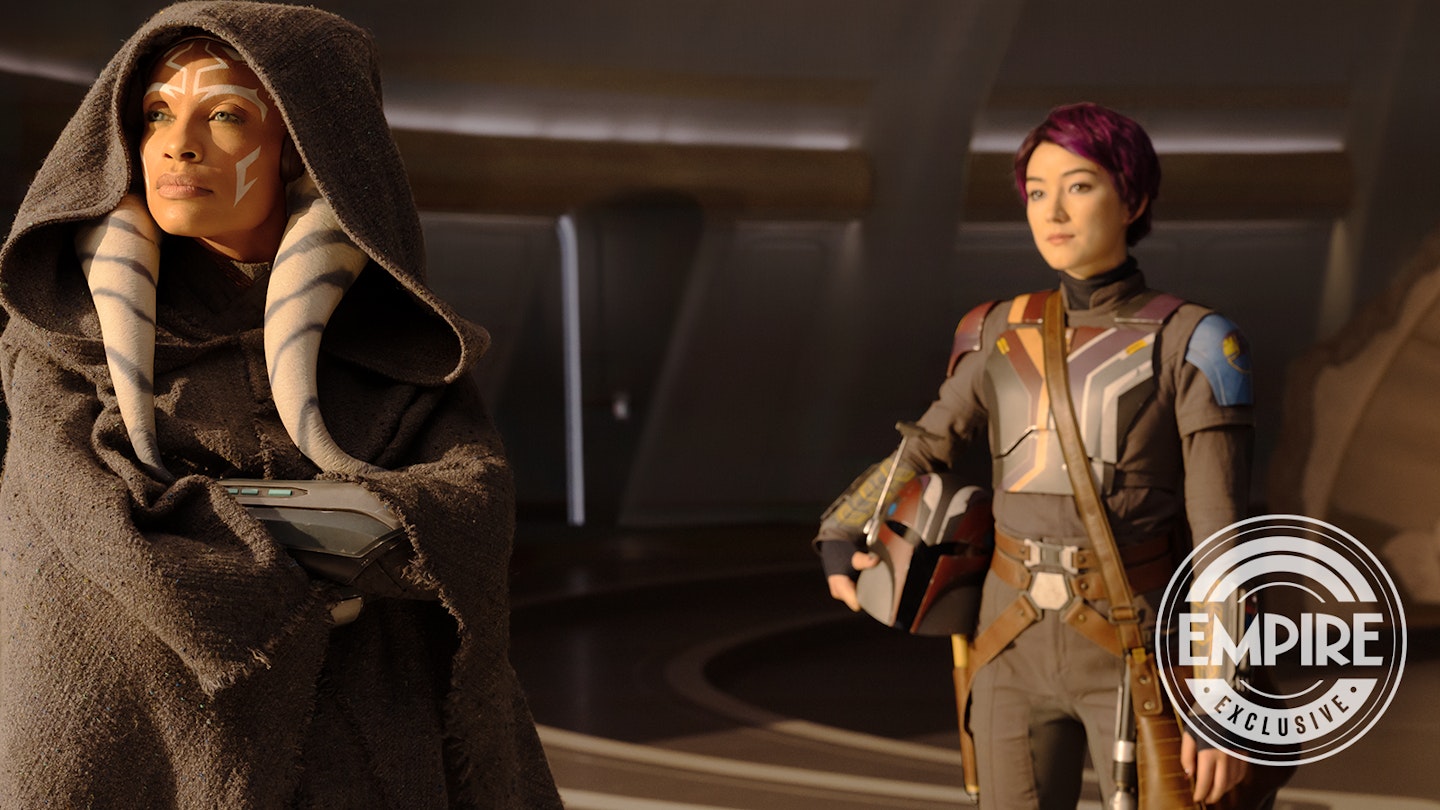 Mary Elizabeth Winstead plays Hera Syndulla, a green-skinned Twi'lek, the pilot of the extensively modified freighter Ghost, a former resistance fighter, and now general in the New Republic. She comes to Ahsoka predominantly via Rebels – though she also appeared in Forces Of Destiny, and showed up in younger form in The Bad Batch, where she was voiced by Vanessa Marshall.
Lars Mikkelsen plays Grand Admiral Thrawn. Mitth'raw'nuruodo, to give him his full name, is a rare character from Star Wars' 'expanded universe' novels to have bridged the schism between the old 'Legends' canon and the new, and to move between multiple mediums. The blue-skinned Chiss was described in the early pages of Timothy Zahn's Heir To The Empire novel as 'possibly the greatest military mind the Empire has ever seen' and the only alien ever granted the Grand Admiral rank. He was a major antagonist through Seasons 3 and 4 of Star Wars Rebels, where he was voiced by… Lars Mikkelsen.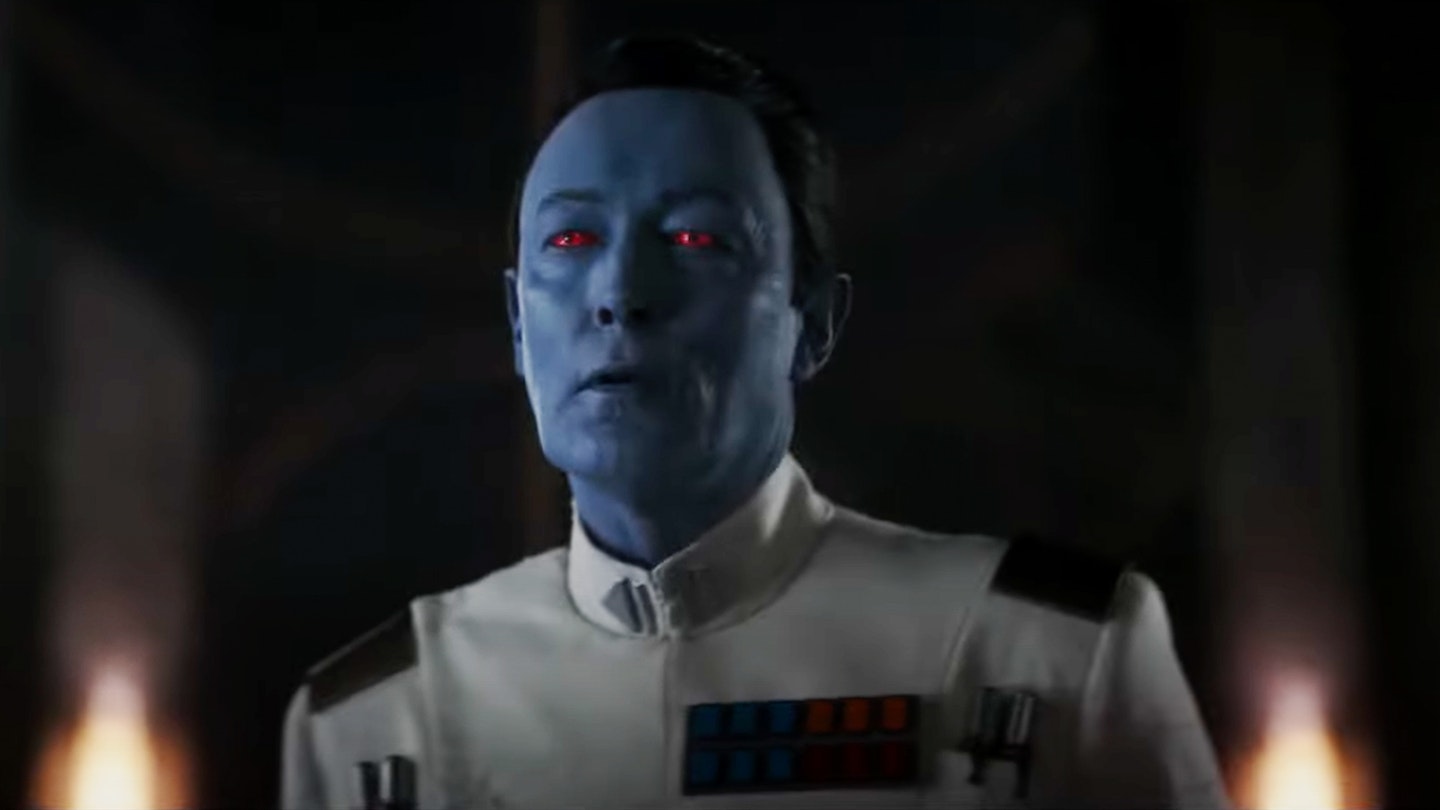 Eman Esfandi plays Ezra Bridger, the hero character of Star Wars Rebels. Rebels spoilers incoming! A former street thief, scavenger, con artist and Ghost crew member, Ezra (voiced for the animated version by Taylor Gray) was trained as a Jedi and ended Rebels by sacrificing himself – not in a death sense, obviously, but by plunging into the Unknown Regions with Thrawn, with apparently no way back. So, Ahsoka's quest to track down Thrawn is likely equally about finding Ezra.
Ray Stevenson plays Baylan Skoll, a former Jedi who survived Darth Sidious' Order 66 massacre by fleeing into the Unknown Regions, going dark and allying with Thrawn. Sadly this was one of Stevenson's last roles and is appearing posthumously; he died suddenly in May 2023.
Ivanna Sakhno plays Shin Hati, Baylan Skoll's apprentice and Dark Force user. The scamp!
Diana Lee Inosanto plays Morgan Elsbeth, an Imperial Magistrate working for Thrawn. She also appeared in The Mandalorian Season 2, as the nefarious woman who Ahsoka battled in her live-action debut.
David Tennant (in voice at least) plays Huyang, a bonkers droid that builds lightsabers. Previously seen in The Clone Wars, voiced by… David Tennant.
Genevieve O'Reilly plays Mon Mothma, the chancellor of the New Republic. She played the role in Rogue One, and in last year's excellent Andor series – and was cast as Mothma by George Lucas years ago, for a scene in Revenge Of The Sith which was shot but ended up on the cutting room floor.
And Jacqueline Antaramian, Nelson Lee and Erica Duke play various senators.
When does Ahsoka take place?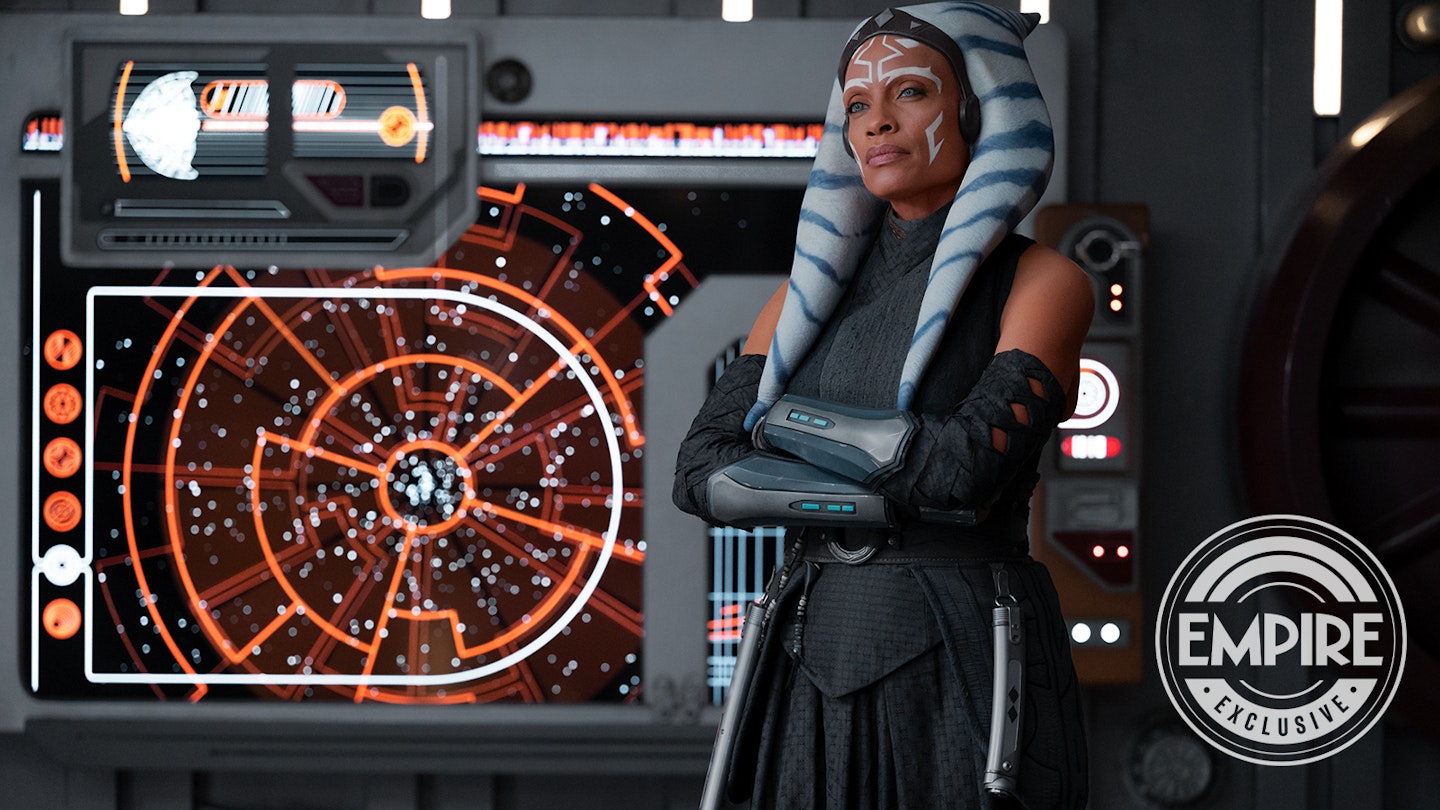 Ahsoka takes place concurrently with The Mandalorian Season 3 – roughly seven years after the end of the original trilogy in Return Of The Jedi, and over 20 years before The Force Awakens. So, it follows Ahsoka's previous appearances in The Mandalorian and The Book of Boba Fett. Dawson has also said that the series is essentially Rebels Season 5 (although if you've never seen any of the cartoons, you should be able to just dive in  here regardless; Ahsoka will catch you up).
Dave Filoni has indicated that the interconnected series The Mandalorian, The Book Of Boba Fett and the yet-to-be-seen Jude Law-starring Star Wars: Skeleton Crew are all leading, Marvel-style, to a climactic crossover event. And Dawson is up for more Ahsoka action in future. "I'm ready. I'm excited. I'm willing. I got my ice-packs ready to go for Season 2 and beyond!" she told us.
When is Ahsoka's release date?
Ahsoka launches with its first two episodes on Disney+ on 23 August. The remaining six will appear weekly from there.
Ahsoka trailer
The teaser trailer arrived in early April:
And a longer official trailer was revealed in early July:
Ahsoka comes to Disney+ on 23 August