Have you taken a breath recently? Then get ready, because the new trailer for Spider-Man: Across The Spider-Verse is about to take it away. You might think, after the jaw-dropping feats of Into The Spider-Verse and every tantalising glimpse of the sequel so far, that yet another trailer for the latest outing might not have as much impact – but this is another astonishing look at what Phil Lord and Christopher Miller have cooked up for Miles Morales' next adventure. It has spectacle, Spider-people everywhere, and serious stakes as the Multiverse unfolds once more. Get a big oxygen intake, and let it stimulate your Spider-senses below.
…and exhale. Incredible stuff, right? As we've seen all along, they're really pushing the animation envelope here, with a dizzying array of styles within each shot, all kinds of impressionistic flashes, and dozens of Spider-folk from visually distinct variant 'verses all sharing the same space. But it is, again, the emotional stuff that hits here too – from the looks of things, it seems Shameik Moore's Miles Morales is facing some kind of loss in his life, and looking for a way to change his destiny – which doesn't go down too well with Miguel O'Hara, aka Oscar Isaac's Spider-Man 2099, who's been putting together a giant Spider, er, web. Well, a network. Could one of Miles' parents be in danger? Is it his relationship with Hailee Steinfeld's Gwen Stacy that's imperilled? Will we need to bring tissues?
There's tons of fun stuff to dig into on this one too. For one, Peter B. Parker has a Spider-Baby now! And there's an epic re-enactment of that inescapable 'Spider-Man pointing at Spider-Man' meme, but with a whole hub of Spideys – a sign that the gag-rate of Into The Spider-Verse might be matched here. Plus, a certain MCU reference is sure to have caught keen fans' ears. You may have heard Miguel O'Hara mention, "Doctor Strange and that little nerd back on Earth-199999" there – an explicit reference to Tom Holland's Spidey and the Multiverse-tinkering events of No Way Home. While the MCU has been referred to as Earth-616 in Multiverse Of Madness (nabbed from the original comics, where the 'main' universe was 616), that number really belongs to the events on the pages of Marvel Comics, and the MCU has long been designated as Earth-199999.
Could we perhaps see some live-action Spider-friends here? Well, to add fire to those flames, check out the International Trailer, which actually opens with flashbacks to the other big-screen Spider-flicks, from Sam Raimi's trilogy, to the Amazing Spider-Man films, and Tom Holland's MCU outings…
Before the rumour mill cranks out of control, the best thing here is that the Across The Spider-Verse trailer gets us truly excited (and scared) for whatever's coming next for Miles. Bring on the Spider-Verse of madness.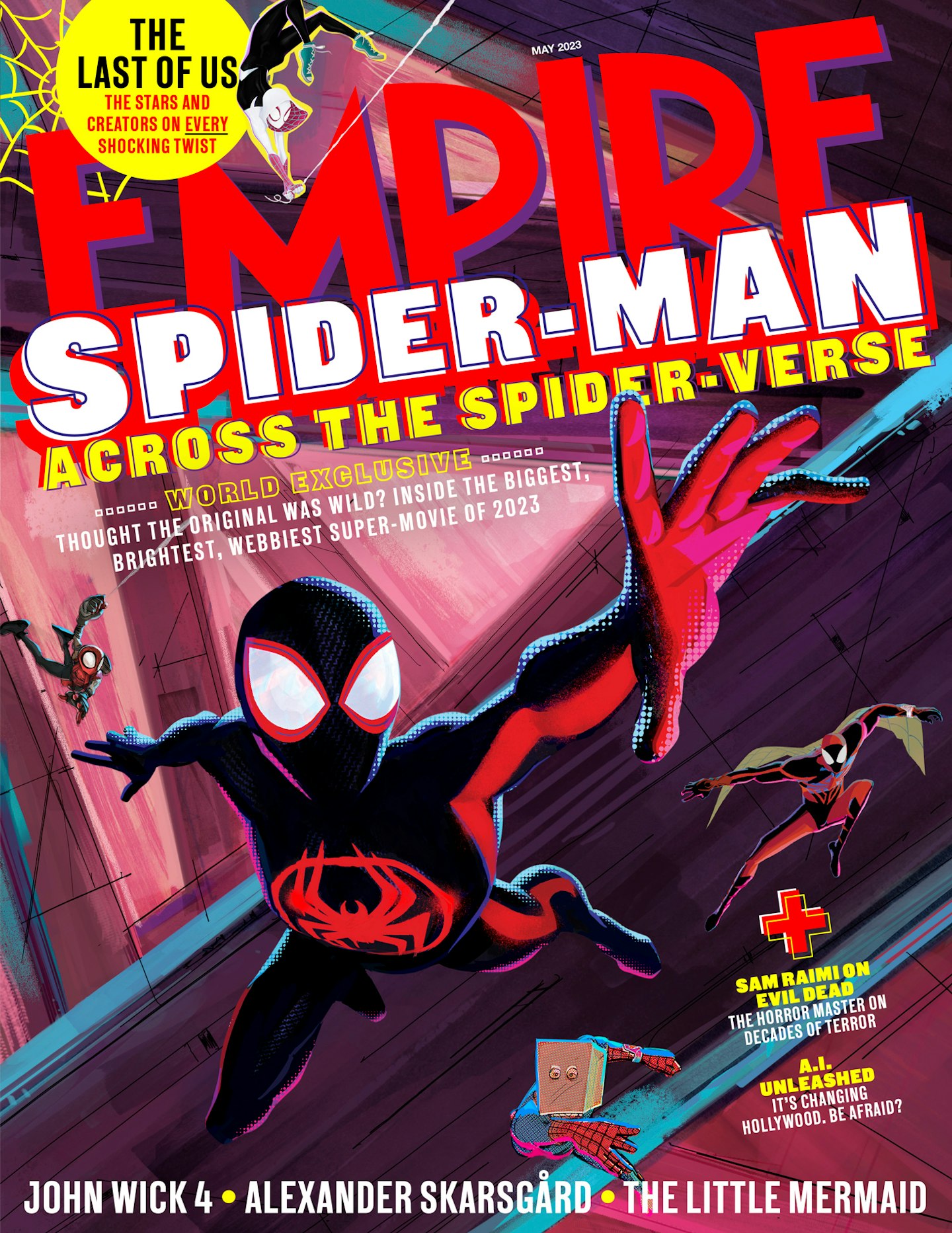 Wait! If you want an even deeper dive into Spider-Man: Across The Spider-Verse, be sure to pick up the latest issue of Empire, on sale now. In a major world-exclusive feature, we speak to Lord and Miller, directors Joaquim Dos Santos, Kemp Powers, and Justin K. Thompson, stars Shameik Moore, Hailee Steinfeld, Oscar Isaac, and more on what's in store. Become an Empire member to access the issue in full now, or order a copy online here. Spider-Man: Across The Spider-Verse comes to UK cinemas from 2 June.