Back in 1980, Star Wars: Episode V – The Empire Strikes Back set the gold standard for blockbuster sequels – taking all that original Star Wars goodness and adding in some real darkness, a load of new worlds and characters, and a heap of pretty gnarly emotional stuff too. It was challenging, but a good kind of challenging – more like learning how to make rocks levitate than trying to survive a sarlacc pit. It's a bold gambit to aim for that high-water mark with a middle-of-a-trilogy sequel, but Spider-Man: Across The Spider-Verse (developed back-to-back with upcoming threequel Beyond The Spider-Verse) is hoping to conjure some of that Empire Strikes Back magic.
"People who've seen Across… have told us that it feels like The Empire Strikes Back of the Spider-Verse franchise," writer-producer Christopher Miller tells Empire in our world-exclusive Across The Spider-Verse issue. "It shows you worlds you haven't seen, and it's an emotional story that ends in a place where you need to see the third one. So, yeah: this is our Empire." Buckle up, everyone.
Upping the stakes, too, will be a fresh batch of baddies. Beyond main antagonist The Spot (whose body is covered in multiversal portals), the Across The Spider-Verse trailer saw Miles Morales brawling with Oscar Isaac's hardline hero Spider-Man 2099, aka Miguel O'Hara – plus, the film will introduce a fresh take on legendary Spider-Man villain Vulture. See an exclusive first look at the character in the image above, battling O'Hara.
As well as presenting a bigger story – told across five different universes – the sequel will present more personal challenges for Miles, rediscovering his place in the multiverse and figuring out what that means for his personal relationships. Didn't somebody once say something about great power and great responsibilities? "Miles thought he'd never see his friends again," says Kemp Powers, who directs alongside Joaquim Dos Santos and Justin K. Thompson. "But in this sequel he reconnects with Gwen, and discovers she's part of a group of Spider-People whose mission is to protect the Multiverse. From there, he ends up on this adventure to different worlds." Adds Shameik Moore, aka Miles himself: "He's older, a little more experienced. But he's missing his friends. He's growing in skill, but he wants more of a challenge." By the sounds of it, that's exactly what he's going to get.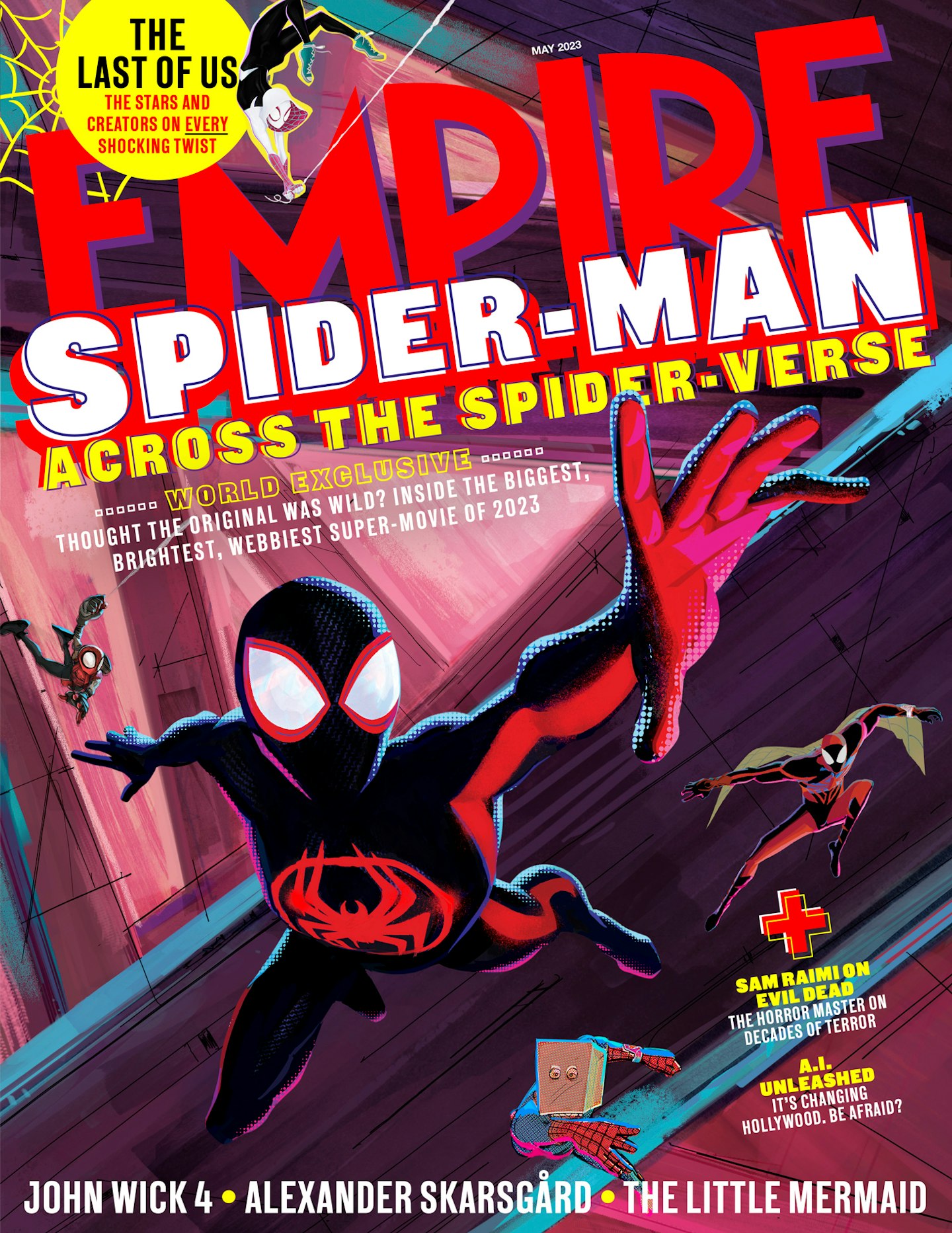 Read Empire's full Spider-Man: Across The Spider-Verse feature – speaking to Lord and Miller, directors Joaquim Dos Santos, Kemp Powers, and Justin K. Thompson, stars Shameik Moore, Hailee Steinfeld, Oscar Isaac, and more – in the upcoming May 2023 issue, on sale Thursday 16 March. Become an Empire member now to access the issue in full on launch day, or pre-order the issue online now here. Spider-Man: Across The Spider-Verse comes to UK cinemas from 2 June.