With Spider-Man: Into The Spider-Verse, audiences around the world really got to know and love Miles Morales, the Afro-Latino Spider-Man who was a hit in the comics, as he made his big-screen debut. But with Peter Parker dominating the live-action movies based on the character, Miles is yet to appear in the flesh on screen. That hasn't stopped the MCU movies teasing him, from Homecoming casting Donald Glover as Miles' uncle Aaron in a brief role, to a gag from Jamie Foxx's Electro in No Way Home about there surely being a Black Spider-Man somewhere out there in the multiverse.
"I was at the premiere of No Way Home and everyone looked at me on that line!" recalls Miles Morales voice actor Shameik Moore, speaking to Empire in the Across The Spider-Verse issue. "I got a lot of tweets." While Moore is continuing to voice Morales in the two animated Spider-Verse sequels, Marvel fans are still waiting to see a live-action version of Miles – who Moore bears a striking resemblance to. "I feel like everyone knows I would be a great [live-action] Miles Morales. As I left the theatre after that premiere, Jamie Foxx looked at me like… he knew," the actor laughs. "I think Tom Holland knows, too." One of the biggest factors? How long Sony and the MCU waits before choosing to introduce Miles. "It just depends on how old they want Miles to be by the time they're ready to do a live-action movie," says Moore. "That's the conundrum with whether or not I end up playing him."
Spidey producer Amy Pascal, meanwhile, is playing her cards close to her chest. "[Fans will] have to wait a couple of years to see what we do," she teases. But, with the multiverse going both ways, could Tom Holland's Peter Parker head into the animated Spider-Verse? "I am not going to comment on anything around that!" Pascal laughs. "But I can tell you that Tom Holland does love these [Spider-Verse] movies…" Anyone else's Spider-senses tingling right now?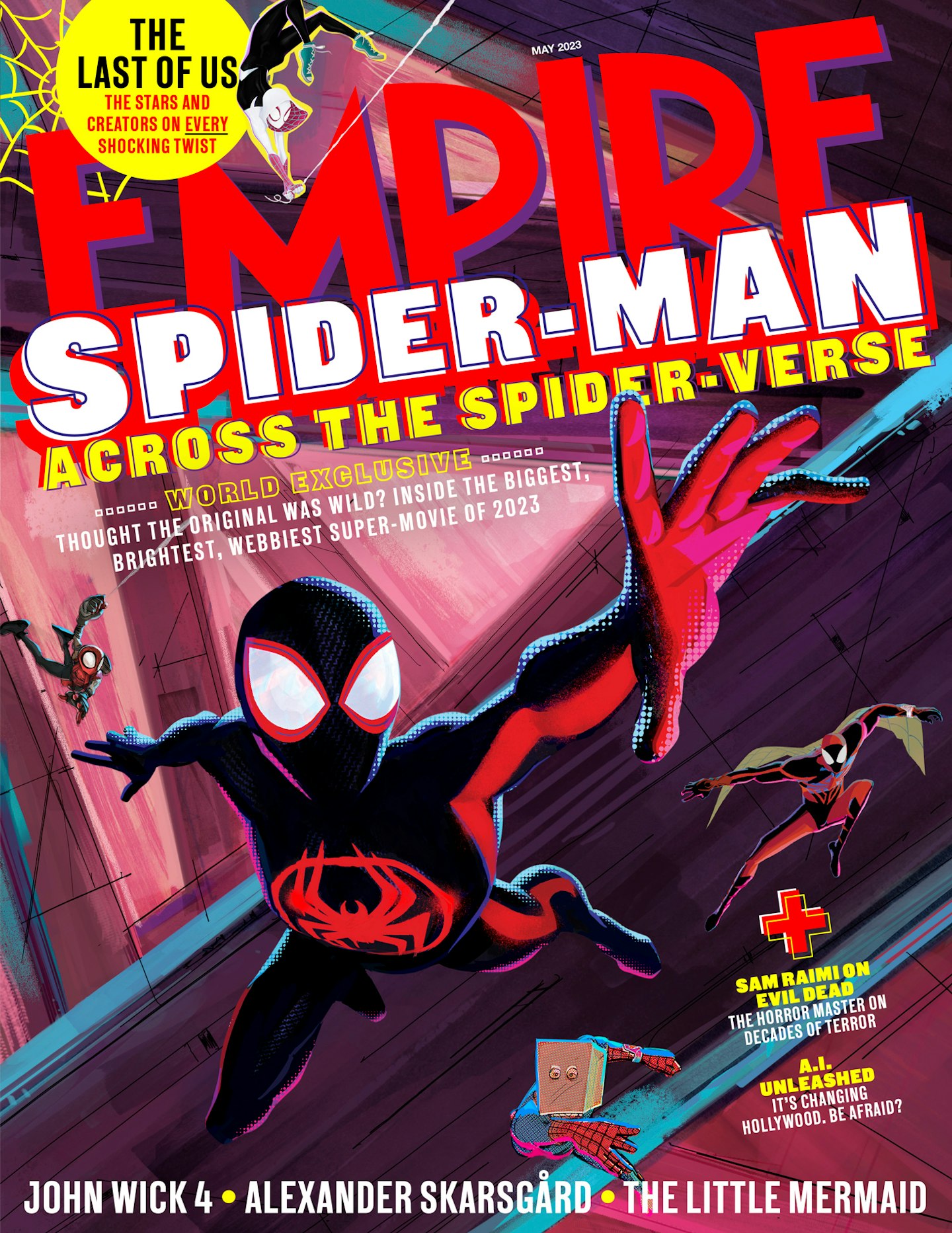 Read Empire's full Spider-Man: Across The Spider-Verse feature – speaking to Lord and Miller, directors Joaquim Dos Santos, Kemp Powers, and Justin K. Thompson, stars Shameik Moore, Hailee Steinfeld, Oscar Isaac, and more – in the upcoming May 2023 issue, on sale Thursday 16 March. Become an Empire member now to access the issue in full on launch day, or pre-order the issue online now here. Spider-Man: Across The Spider-Verse comes to UK cinemas from 2 June.