Across various mediums now, the evil Inquisitors have been causing all kinds of havoc in the Star Wars universe. First, they popped up in animated form in Rebels – fearsome Jedi hunters, tracking down any surviving Force-wielding heroes in the wake of Order 66 to wipe out the galaxy's good guys. Then, they turned up in the Jedi: Fallen Order video game, coming after Cal Kestis and co. And in Obi-Wan Kenobi they made their live-action debut, with Moses Ingram's Reva – aka the Third Sister – chasing down Ewan McGregor's lonesome hero. Generally, the Inquisitors – an elite squad of former Jedi, drawn to the Dark Side – have featured in a specific era of the Star Wars timeline: between Palpatine's initial rise to (unlimited) power, and the beginning of the original trilogy. But by the looks of things – and as seen in our exclusive image above – there'll be an Inquisitor involved in the upcoming Ahsoka series.
Start your investigations now, people. With Ahsoka set to take place in the same post-Return Of The Jedi period as The Mandalorian, there shouldn't be any Inquisitors left at this point. Several of them are – SPOILER ALERT – taken out at the end of Rebels Season 2, and bumped off in the Jedi games too. After the fall of the Empire, the time of the Inquisitors should well and truly be over. And yet, the distinctive dual-ended red lightsaber, with a handy circular handle in the middle, is undoubtedly that of Vader's personal anti-Jedi hit-squad. Get a load of that formidable armour, too.
How it all fits together in Ahsoka should be thrilling to behold – the series not only letting Rosario Dawson headline her own Star Wars show as the beloved animated character in live-action form, but also bringing in the likes of Sabine Wren, Hera Syndulla, and the formidable Grand Admiral Thrawn, and conjuring fresh lightsaber-wielding baddies in Ray Stevenson's Baylan Skoll and Ivanna Sakhno's Shin Hati too. With so many delicious ingredients coming together, and no idea how they'll be combined, there's no wonder we're feeling a little, well, inquisitive.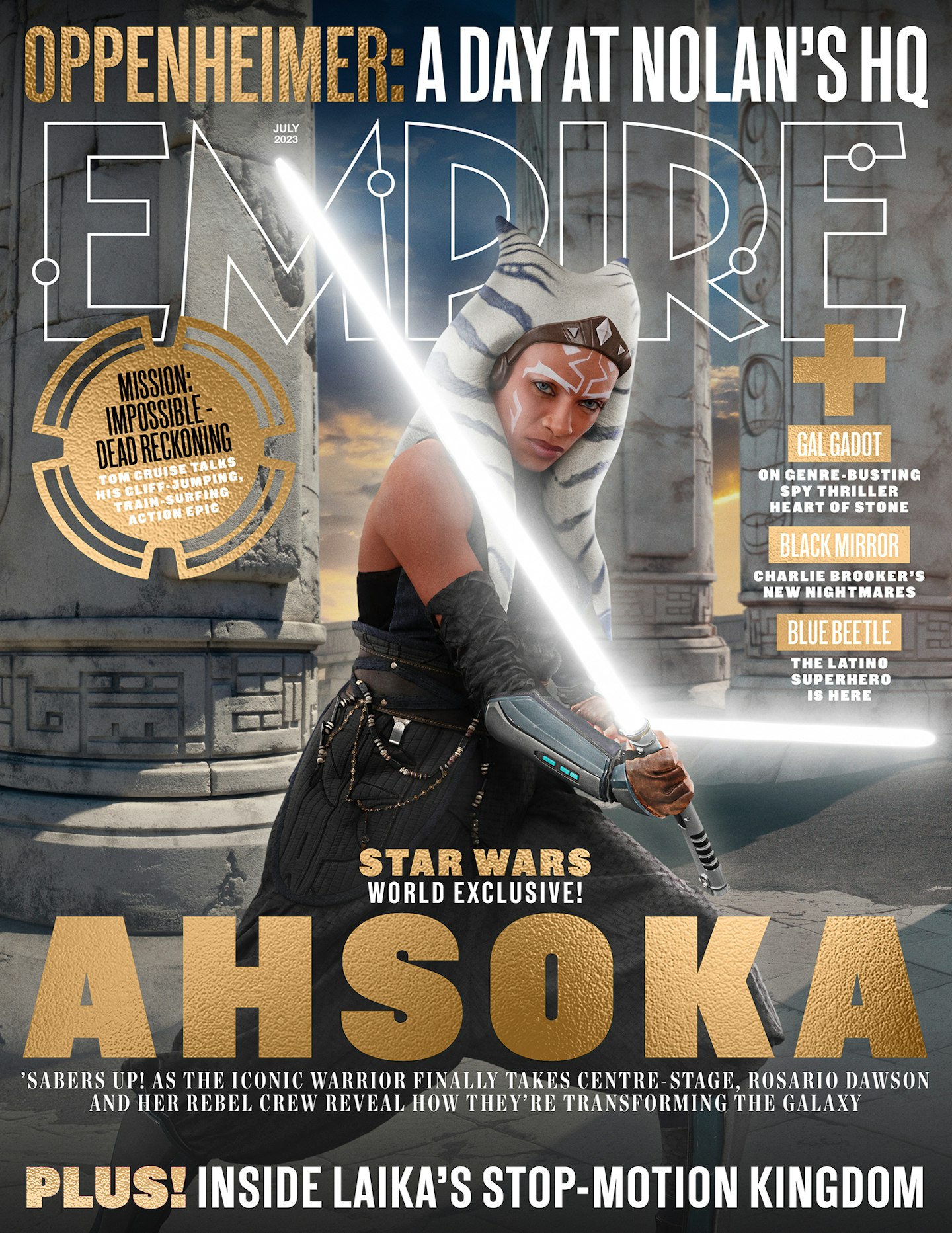 Read Empire's world-exclusive Ahsoka cover story – speaking to stars Rosario Dawson, Natasha Liu Bordizzo, Mary Elizabeth Winstead, Diana Lee Inosanto and the late Ray Stevenson, plus creator Dave Filoni and producer Jon Favreau – in the upcoming July 2023 issue, on sale Thursday 8 June. Become an Empire member to access the digital edition in full on launch day, or pre-order a print copy online now here. Ahsoka comes to Disney+ in August 2023.