Ever since the final episode of Star Wars Rebels, fans have been wondering where Ezra Bridger went. That series' young Jedi made a poignant sacrifice in the closing moments of the show – SPOILER ALERT – finding a way to defeat the dastardly Grand Admiral Thrawn by blasting his ship to God knows where, with the help of hyperspace-travelling space-whales, the Purrgil, to free his home planet of Lothal. The kicker? Ezra went with them – lost out there in the galaxy, somewhere among the stars. In Rebels' tantalising epilogue, Mandalorian warrior Sabine Wren – who flew as part of the crew of the Ghost with Ezra – made it her mission to find him. And turning up to aid her in that quest was none other than Ahsoka Tano. It was a tease that's been left hanging for five years now – but it sounds like answers might finally be on the way.
When Sabine Wren makes her live-action debut in Ahsoka, played by Natasha Liu Bordizzo, the whereabouts of Ezra Bridger are very much on her mind. "She feels an obligation to him," Bordizzo tells Empire in the new Ahsoka issue. "When they freed Lothal, she was given this hero status. But she doesn't feel that she's earned that because she lost her friend in that whole debacle. She's just focused on the promise she made to him to find him." As for the exclusive image above? Rebels fans might notice a pretty striking resemblance to the finale's epilogue, in live-action form…
For Dave Filoni, creator of both Rebels and now Ahsoka, that very epilogue came with its own purpose. "Even at the time I did the Rebels epilogue, I felt like, 'If I go forward with this, this has to be challenging in another way,'" he tells Empire. "And the challenge was going to be live-action. I wanted to resolve these things with [Ahsoka], but I wanted to do something new with it." All signs point to Ahsoka picking up where Rebels left off, then. The search for Ezra Bridger begins now.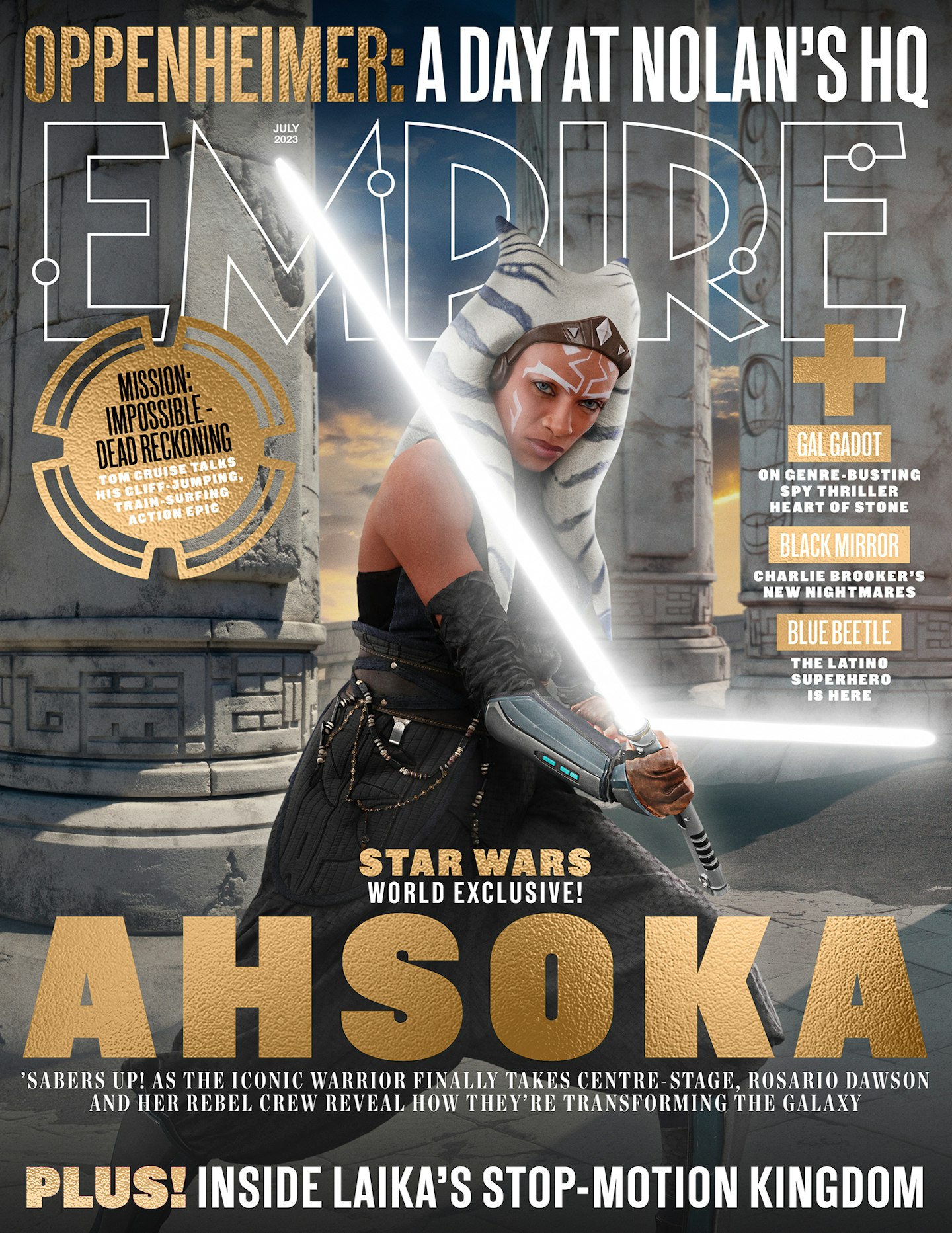 Read Empire's world-exclusive Ahsoka cover story – speaking to stars Rosario Dawson, Natasha Liu Bordizzo, Mary Elizabeth Winstead, Diana Lee Inosanto and the late Ray Stevenson, plus creator Dave Filoni and producer Jon Favreau – in the upcoming July 2023 issue, on sale Thursday 8 June. Become an Empire member to access the digital edition in full on launch day, or pre-order a print copy online now here. Ahsoka comes to Disney+ in August 2023.