One of the biggest joys of Star Wars has always been its menagerie of creatures – the cuddly (and occasionally not-so-cuddly) Ewoks, the 'Heheyyy'-ing Anzellans, the trilling Porgs, the jabbering Jawas, the 'Maclunkey'-ing Greedo… the list goes on. Few have exploded in popularity quite so much as Grogu, the artist formerly known as 'Baby Yoda', whose arrival in The Mandalorian was kept a total secret – and whose emotive puppetry, courtesy of Legacy Effects, wowed audiences and Werner Herzog alike. But get ready – because in the upcoming Ahsoka series, a fan-favourite creature from the animated Star Wars Rebels is about to get its close-up in live-action, ready to win hearts the world over. Make way for the Loth-cat.
As revealed in the Ahsoka trailer, the cuddly critters native to the planet Lothal will be factoring into Ahsoka Tano's solo adventure – and while the creatures' brief appearances in The Mandalorian have been CGI, the one here is a fresh animatronic from the Legacy team. "It was real, it was there!" says Mary Elizabeth Winstead – who plays the live-action Hera Syndulla in Ahsoka – when speaking to Empire at Star Wars Celebration. The Loth-cat puppet was a particular favourite of Natasha Liu Bordizzo, who's bringing Rebels' Mandalorian warrior Sabine Wren into live-action. "That was my little buddy!" she laughs. "That cat, the complexity of the design… I mean, it has a real skeleton under there, because that's how they control such intense facial expressions and everything."
The stage is set for a critter who could once again break the internet (or at least, curl up on its lap), even providing possible competition for Grogu's viral reaction shots. "It would snarl and look cute," says Ahsoka herself, Rosario Dawson. "Really, the detail was next-level." When Ahsoka hits Disney+ this August, prepare for Loth-cat mania to begin. Or, as Bordizzo puts it: "Move over, Grogu!"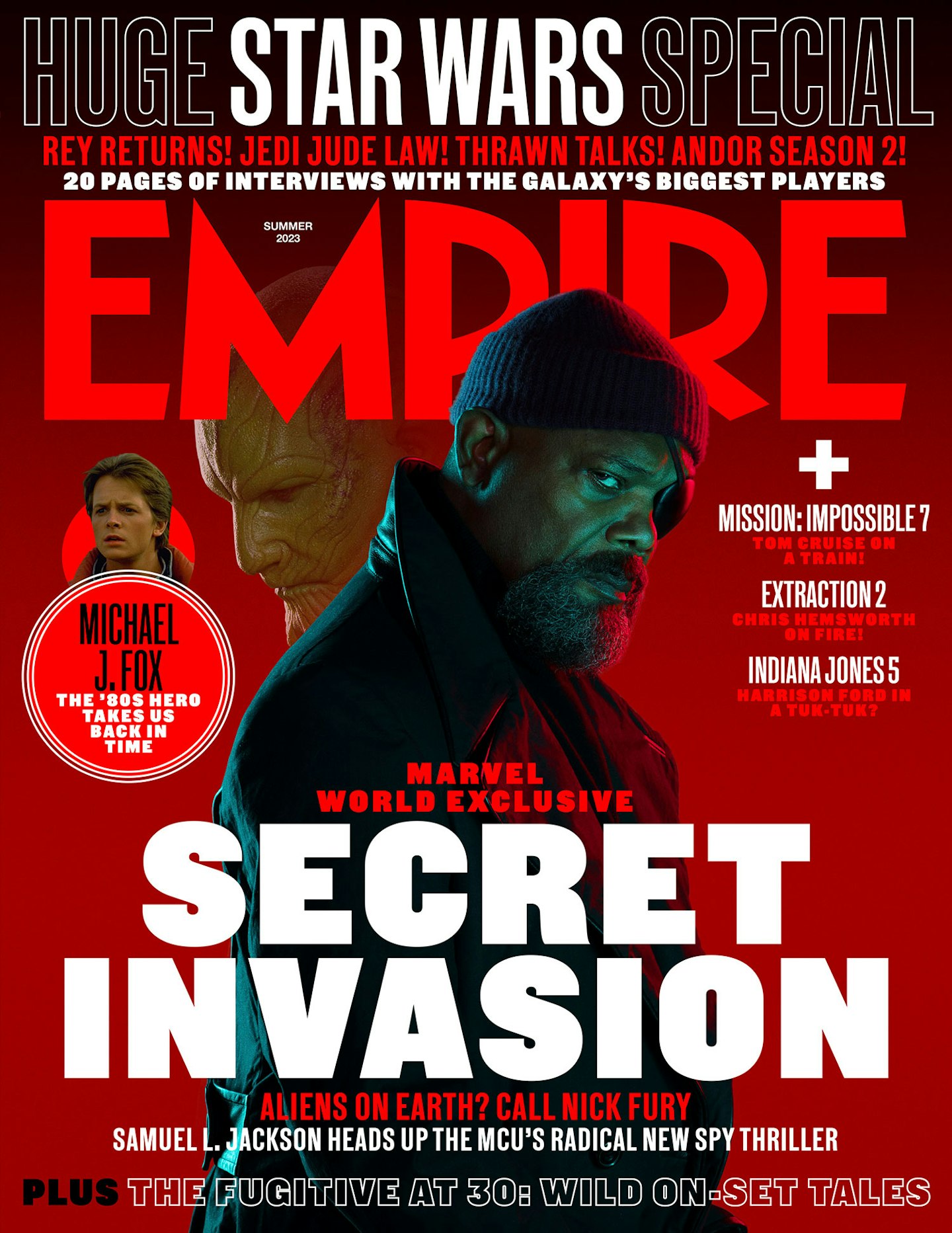 The upcoming Secret Invasion issue of Empire features a massive 20-page Star Wars blowout, getting stuck into the future of the saga with huge new interviews, and photoshoots with the galaxy's brightest stars – talking to Kathleen Kennedy, Dave Filoni, Rosario Dawson, Tony Gilroy, Diego Luna, Jude Law, Katee Sackhoff, Mary Elizabeth Winstead, Andy Serkis, Amandla Stenberg and plenty more. From Ahsoka, to Andor_Season 2, to _The Mandalorian, The Acolyte, and the trio of upcoming movies, it's an expansive trip through everything Star Wars has to offer in the coming years. You won't want to miss it – pick up a copy when it hits the shelves on Thursday 11 May, or become an Empire member now to access the issue in full on launch day. You can also pre-order a print copy online now here.