"Where's the spunk, Adam?" With just four words, Sex Education's debut in 2019 shook the small-screen harder than Aimee and Adam shook the bed they'd just banged in. And that opening scene was far from a one-off. Throughout the course of Season 1 – and the three seasons that followed – Laurie Nunn's fearless Netflix series brought the, well, spunk time and time again with its daring yet extremely relatable take on the ins and outs of sex. It started simply with Asa Butterfield's Otis Milburn, the son of a sex therapist who decided to open his own sex therapy clinic at school. But through that premise, Sex Education immediately revolutionised the way sex was portrayed on screen. Not bad for a show starring the kid from Hugo and an otherwise mostly unknown cast.
A lot of that initial impact came simply from the sheer amount of sex actually depicted. Plenty of Sex Education's teen drama contemporaries use sex sparingly these days, overlooking a key aspect of the teenage experience, or they go the other way and throw in a raunchy bang just for the sake of it (hello, Euphoria!). Even Netflix peers such as Elite and Never Have I Ever lack the heart and nuance that Sex Education brought to the bedroom every single time. The only thing shocking about the sex in Sex Education is how frank and matter-of-fact it is, even in the cheeky montages that start each episode with a bang.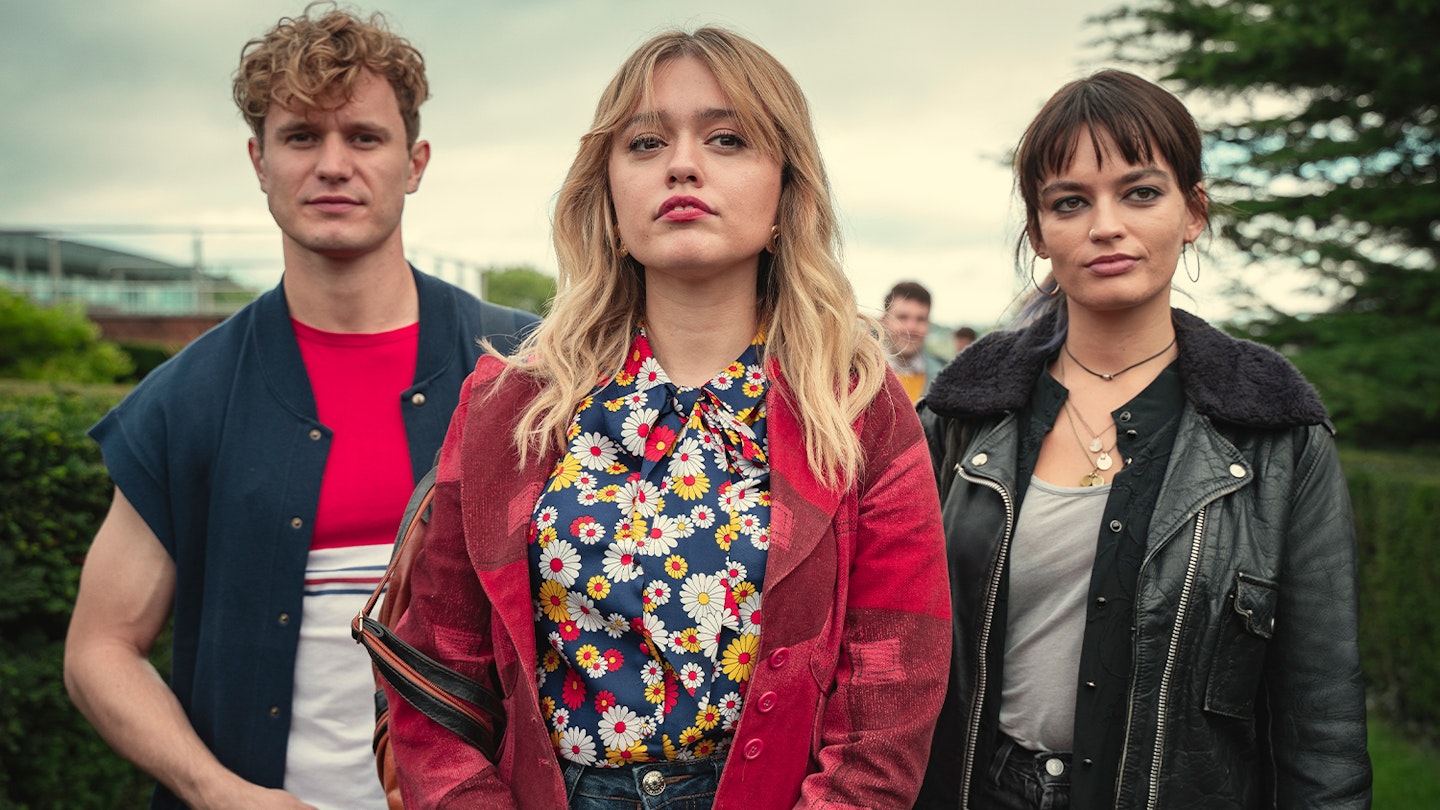 It's not just how sex is physically portrayed that's important either – it's the way sex is talked about before, during, and after that makes Sex Education stand tall and firm among the competition. By filtering talk around sex through therapy, it emboldened its characters to speak openly and honestly about things that society has deemed shameful for them (and us as well). From periods and impotency, to the joys of anal pleasure for queer and straight men alike, Sex Education consistently brought vital yet rarely-discussed conversations out into the open, bare cheeked and all, in ways that helped normalise and destigmatise the beast with two backs.
That doesn't mean Sex Education always took sex seriously though. While frank, painful conversations were brought to the fore when needed, the show always understood that sex should primarily be fun –even silly at points. Sometimes, you laugh or giggle or make a strange noise. Sometimes, you might accidentally leak your dick pic to the school, or get caught wanking in a car by your mum. These things happen! Sex Education's very best moments combined these two approaches, imbuing serious topics with a warmth and humour that made them more approachable, regardless of whether you could directly relate to what was happening yourself.
The cast of Sex Education is one of the best Netflix has ever assembled.
Choosing just one example is like trying to decide which one of Aimee's vulva cupcakes to eat first – but take the moment in Season 3 when Eric and Adam attempted penetrative sex together for the very first time. The last thing you'd want in this situation is to realise you're both bottoms – but unfortunately, that's exactly what happened. Bumping purses with your prospective partner is funny in this context, but crucially, Eric and Adam don't become the butt of the joke here. Instead, it led to a vulnerable moment between them which organically advanced their relationship, while also advancing how conversations like this even play out on screen. How often do young, queer audiences see the mechanics of gay sex depicted in a teen setting without fear or shame? And how often do older generations, who might have gone through something similar, see their own experiences finally validated on screen like this?
As this scene and so many others make evident, it's not just straight, cis, white, non-disabled bodies that were on display in Sex Education. From day one, different minority experiences intersected throughout the show's four season run, and their experiences were never framed as preachy teaching points. Instead, they simply existed, just as they do in real life too – except in Moordale, there's no awkward stereotyping of the kind you still see far too often in today's TV landscape.
It helps that pretty much everyone in Sex Education is having sex (unless they're asexual, something that's also explored through multiple viewpoints). Otis is the main character, technically speaking, but the writing team – and viewers alike – were often more interested in what was happening with everyone else, be it Isaac's love life as a wheelchair user, Cal navigating attraction as a non-binary person, or the relationship between new trans characters Abbi and Roman in Season 4. Special mention must go to the way their sex in particular is depicted as beautiful and loving at a time when trans teenagers need to see something hopeful like this now more than ever.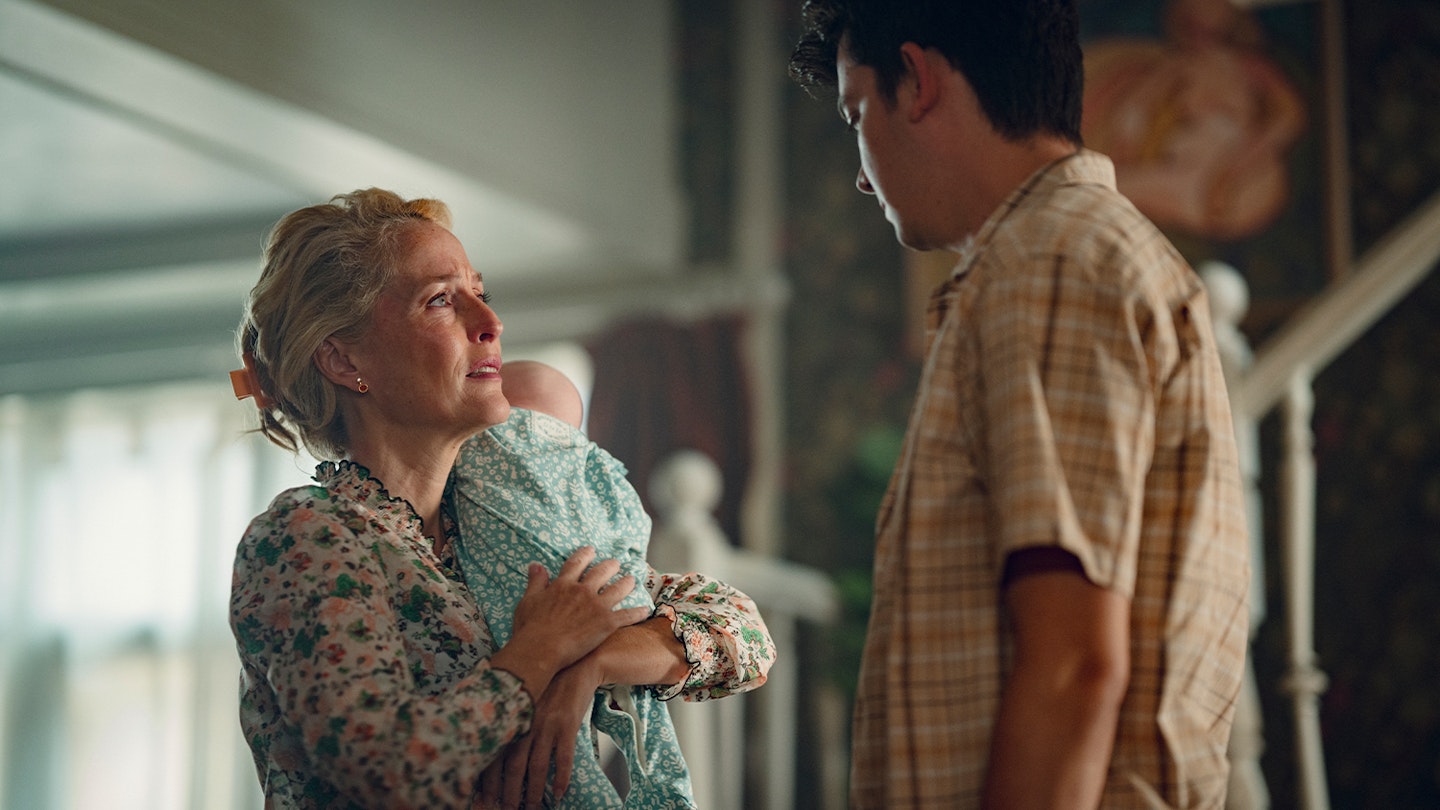 Unusually for a teen show, the adults get in on the action too, reminding us that no matter how old you are or how much your body might change, there is always space to love and to be loved. The journey Adam's parents, Michael and Maureen Groff, have taken across these four seasons prove that we're always learning, even when we think we know it all. That's especially true for Otis' mother, Jean Milburn (the legendary Gillian Anderson), who still hasn't got it all figured out despite being a sex therapist herself.
This maturity is reflected in the range of stories and emotions that have been explored throughout Sex Education, beyond the sex scenes and moaning montages. When push comes to shove, these are the moments that stick out most – whether it be Maeve's compassionate abortion storyline, Ola's pansexual awakening, or Aimee's gut-wrenching sexual assault arc. There's no issue-of-the-week style pandering to be found here, especially in that latter journey. Aimee's life doesn't just go back to the way it was once the episode's over, or even after the other girls help her get back on that bus for the first time since she was assaulted. Ongoing threads in Season 3 and 4 remind us that the trauma still lingers and will now forever be a part of her journey to some extent, albeit in a different way moving forward. By continuing to explore the evolving ramifications of this each season, Aimee's healing becomes a process that will continue on even now that Sex Education itself has finished – true to life in ways that few other shows could ever hope to manage.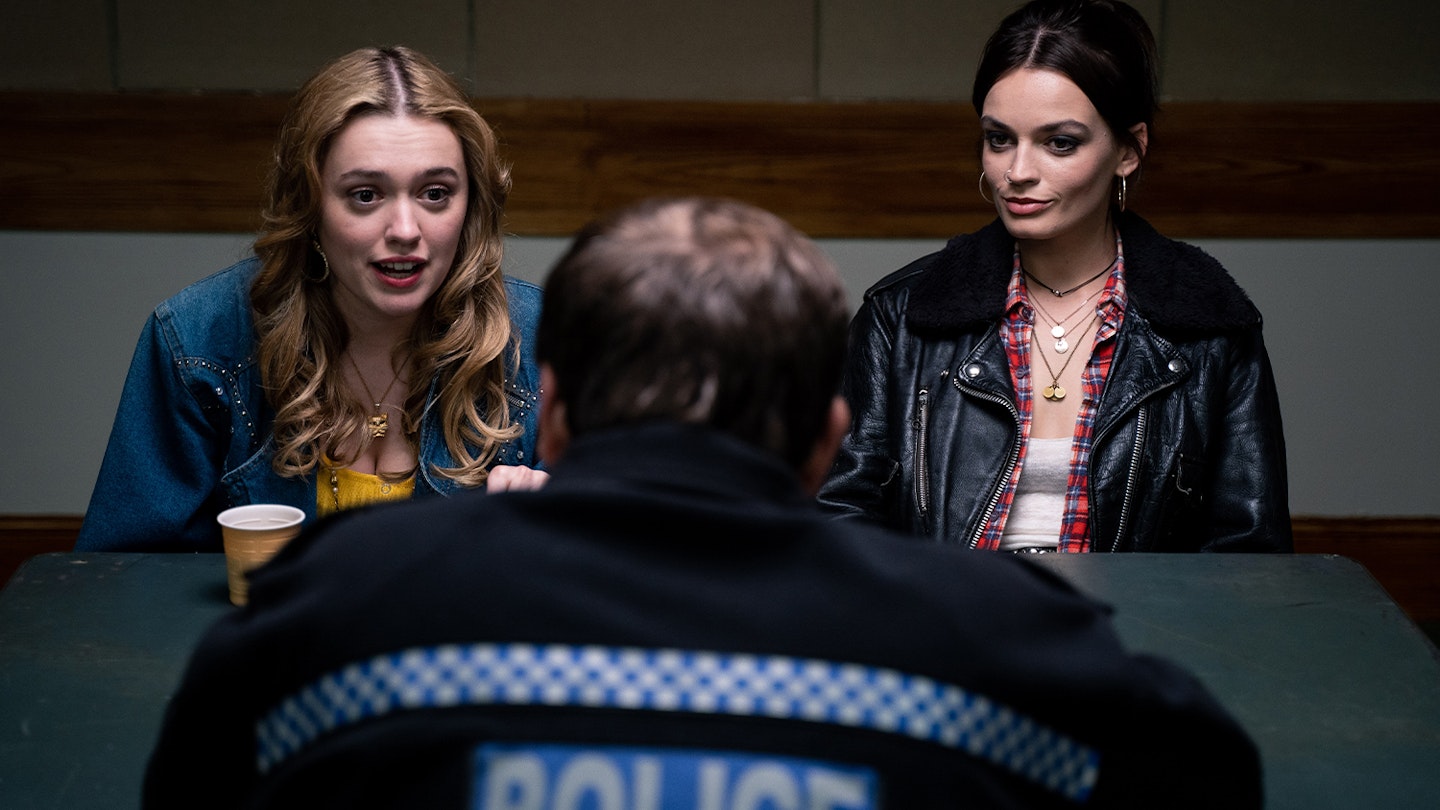 It helps that the cast of Sex Education is one of the best Netflix has ever assembled. Asa Butterfield and Gillian Anderson were already proven talents, and it's safe to say their performances here number among their best – but Sex Education wouldn't have touched quite so many lives without Ncuti Gatwa's queer joy, Aimee Lou Wood's heartfelt, BAFTA-winning performance, or Emma Mackey's nuanced take on the manic pixie girl trope, not to mention everyone else who made Moordale Secondary School so special. You know a show is an all-time classic when everyone who stars in it goes onto bigger and better things – and though we'll continue to see our faves in everything from Doctor Who, to endless Barbie rewatches, SAS: Rogue Heroes, and Netflix's Scoop, the characters they embody so perfectly here will be missed as much as Sex Education itself.
Heartbreak High might be the closest thing we have to fill the void now that Sex Education is over for good, but it's not quite the same. What other series will teach us the ins and outs of sex with such forthright warmth and honesty? Without another show this ballsy waiting in the wings, Sex Education's big climax leaves a giant hole in the TV landscape moving forward. And that's no good, because what the world needs right now is more bold, bed-shaking shows like this one. Where's the spunk, indeed?
Sex Education is streaming now in full on Netflix