A 55-inch 4K smart TV can revolutionise your home entertainment setup. They are big, impressive and loaded with features - in short, they are the ideal upgrade.
Not only is the screen size immersive, but the amount of interfaces give plenty of chances for ARC-connected soundbars, game consoles, Blu-ray players and media streamers. USB ports, particularly USB 3.0 iterations, allow for external storage connections, unlocking the ability to pause and rewind live TV or allowing for images and video files to be viewed on the big screen. Wireless networks, Bluetooth and smart connections can take things even further, with cableless communication unlocking smart home and smartphone integrations.
If you're hunting for the best 55-inch TVs, you're in the right place. Read on to see our roundup of the best 55-inch smart TVs.
What we look for in the best 55-inch TVs:
Connectivity
A television sits at the centre of home entertainment, so connectivity is key. Multiple HDMI interfaces allow Blu-ray players, media streamers and video game consoles to be connected, while USB ports allow for live TV recording on USB, or movie playback from external hard drives. Bluetooth and WiFi are also important, allowing for versatile inputs and outputs.
High Dynamic Range
High Dynamic Range (HDR) is a must, as it improves the contrast, brightness and colour gamut displayed by a TV. It's a technology that enhances the details in shadows and highlights, and when used well helps bring a lifelike pop and flair to images. There are several standards available, including HDR10, HDR10+. HLG and Dolby Vision.
It's something to take advantage of if you're looking for a TV that will deliver excellent visual experiences with streaming, Blu-ray and 4K UHD movies and TV shows. Note that the PlayStation 5 and Xbox Series X support HDR10, with Microsoft's console also supporting Dolby Vision. You can read our article on the best TV for gaming here.
Refresh Rate
The refresh rate of a TV refers to how many times the screen refreshes every second. Measured in Hertz (Hz), the higher the refresh rate, the smoother the image – low refresh rates can make fast-paced content appear blurry, jumpy or torn.
60Hz will be fine in most situations, as TV shows and movies are usually filmed at 27fps. Higher refresh rates are a more important feature for those who are keyed into motion performance, such as sports fans and video games enthusiasts. Some manufacturers will use software to artificially raise the refresh rate of a TV, like Samsung with Motion Rate, or Sony with X-Motion Clarity.
Audio Tech
Audio technology plays an essential role in creating an immersive experience. Modestly priced TVs will often carry stereo audio and two speakers. Occasionally, a brand will implement its audio processes to enhance the sound performance.
As you move higher in price, more accomplished audio technologies start to emerge, like Dolby Atmos and DTS Virtual . These object-orientated systems go beyond simple left-right audio separation, manipulating sound to simulate additional above-below audio. Such processes derive from cinema applications. They put you at the centre of the audio field rather than in front of it. Soundbars, surround sound systems or headphones are often required to experience the feature fully, but it's worth the extra investment.
Just so you know, while we may receive a commission or other compensation from the links on this page, we never allow this to influence product selections.
The Best 55-Inch TVs:
Samsung TU8000
Sony BRAVIA KD XH95
LG CX Series OLED
Samsung Q90T QLED
LG UN81
Hisense U7QF
Samsung TU8000 55-Inch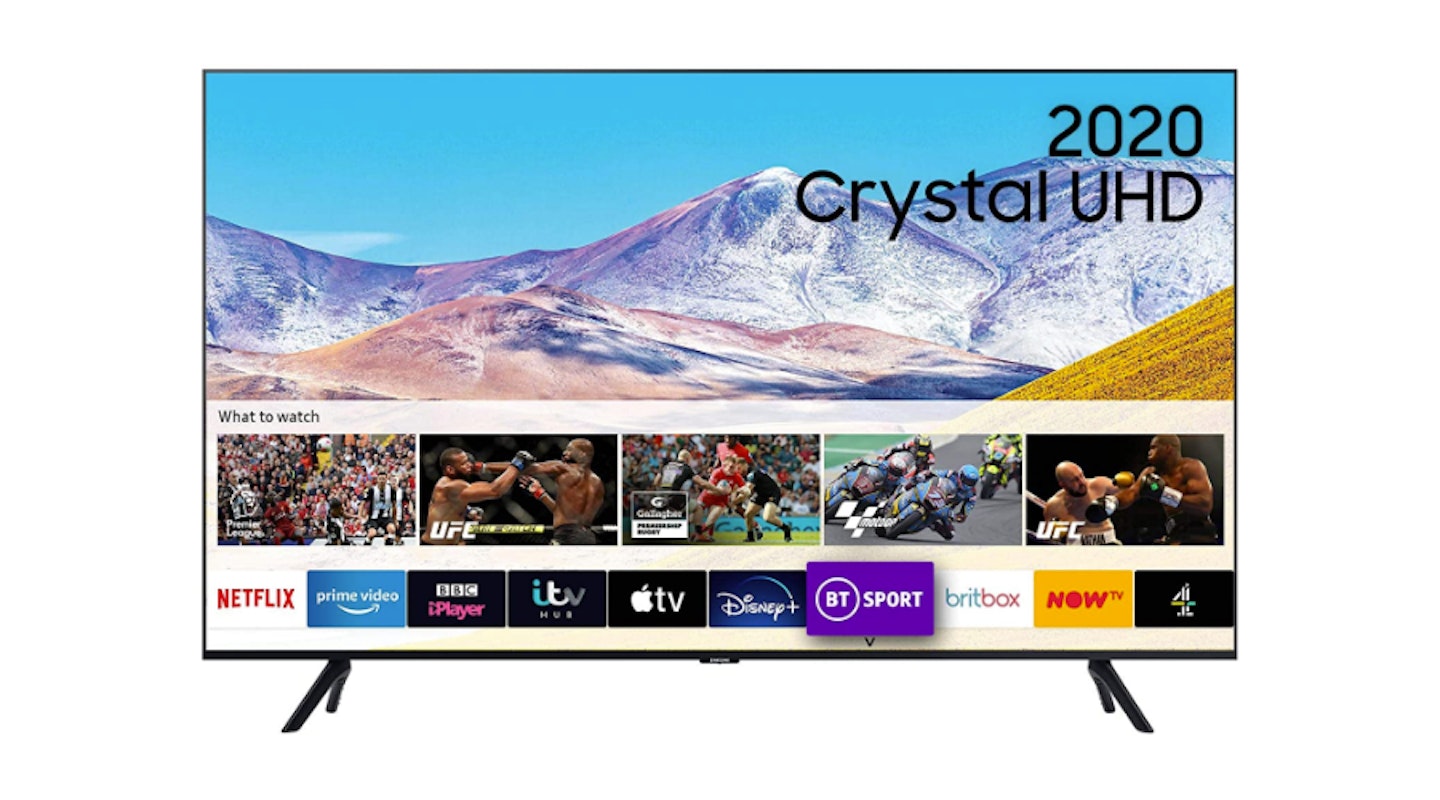 The TU8000 is an affordable TV from Samsung, carrying a great feature set for cinema, TV show and video game fans alike. The Crystal Processor 4K is the set's brain, working the HDR and Dual LED systems efficiently to create vibrant and well-contrasted images, while the Motion Rate goes to work on ensuring that movement is silky smooth. Though there's not much in the way of specialist audio tech, eARC support will allow a soundbar to link in and provide a little extra kick.
Pros: Affordable, solid image performance, eARC for external soundbar connection
Cons: Average audio performance
Specifications:
Image Tech: Crystal Processor 4K, Dual LED, Crystal Display, Motion Rate, HDR10+, HLG
Audio Tech: Dolby Digital Plus
Native Refresh Rate: 60Hz
Connections: HDMI 2.1 x3 (eARC support), USB x2, Bluetooth, WiFi, ethernet
Sony BRAVIA KD XH95 55-Inch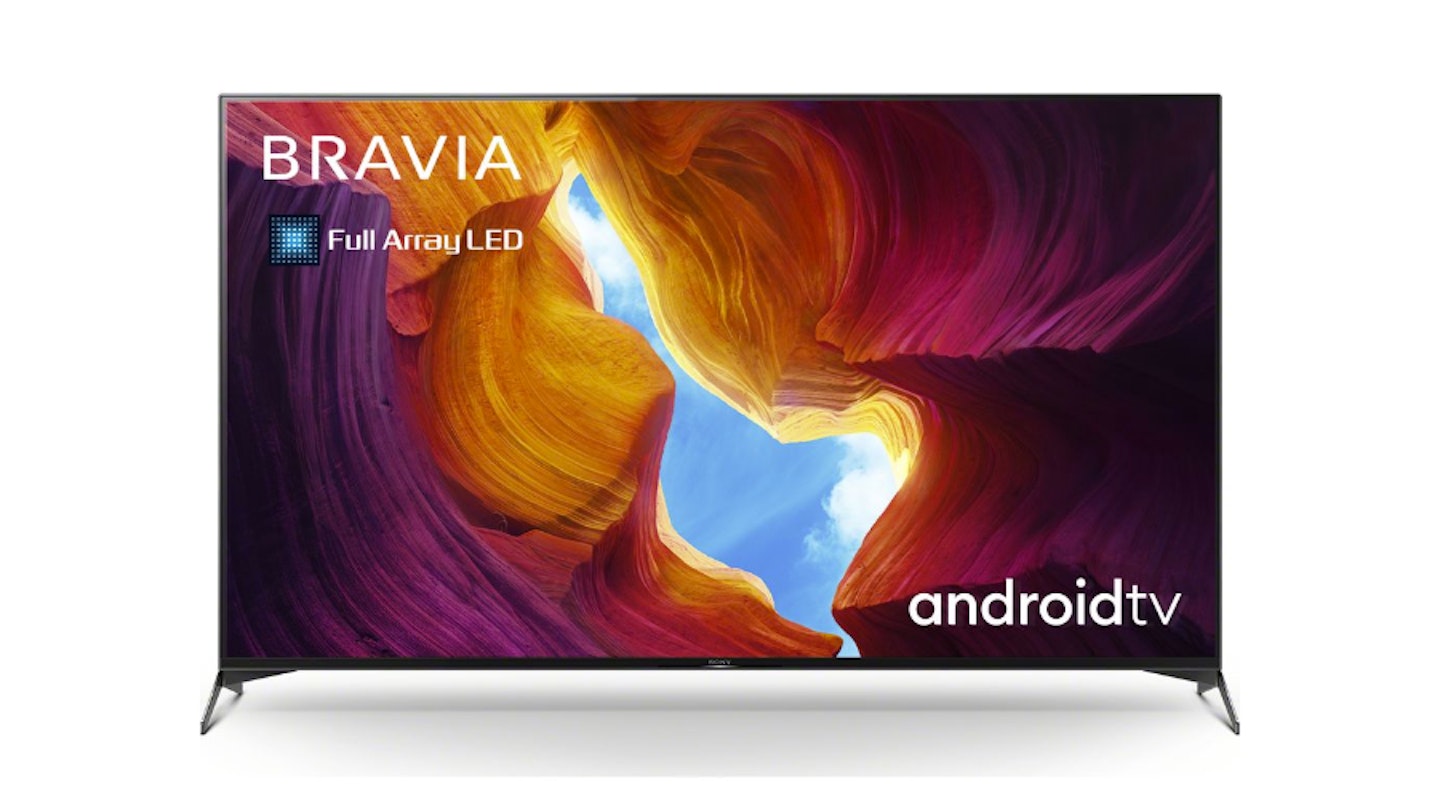 The visual performance of the Sony BRAVIA KD XH95 packs a punch. The X1 processor and TRILUMINOS display provide a vibrant colour palette, with full-array backlighting delivering accuracy and balanced brightness to the crystalline 4K display. X-Motion Clarity amps the refresh rate up for smooth playback, and the HDR support is comprehensive and includes Dolby Vision. The included IMAX Enhanced tech optimises the HDR performance to maximise the cinematic accuracy of movies and TV shows. It runs on an Android OS too, so Google Assistant and Chromecast are onboard for some added convenience. There are four HDMI 2.0b connections, so there's room for devices, and Dolby Atmos is also supported.
Pros: Excellent image quality, supports Dolby Atmos
Cons: Sound is average
Specifications:
Image Tech: Sony X1 Ultimate Processor, TRILUMINOS display, X-Motion Clarity, X-Motion Dynamic Range PRO, Dolby Vision, HDR10, HLG
Audio Tech: Dolby Atmos, DTS, S-Force Front Surround
Native Refresh Rate: X-Motion Clarity
Connections: HDMI 2.1 x1, HDMI 2.0b x3, USB 2.0 x1, Composite x1
LG CX Series OLED 55-Inch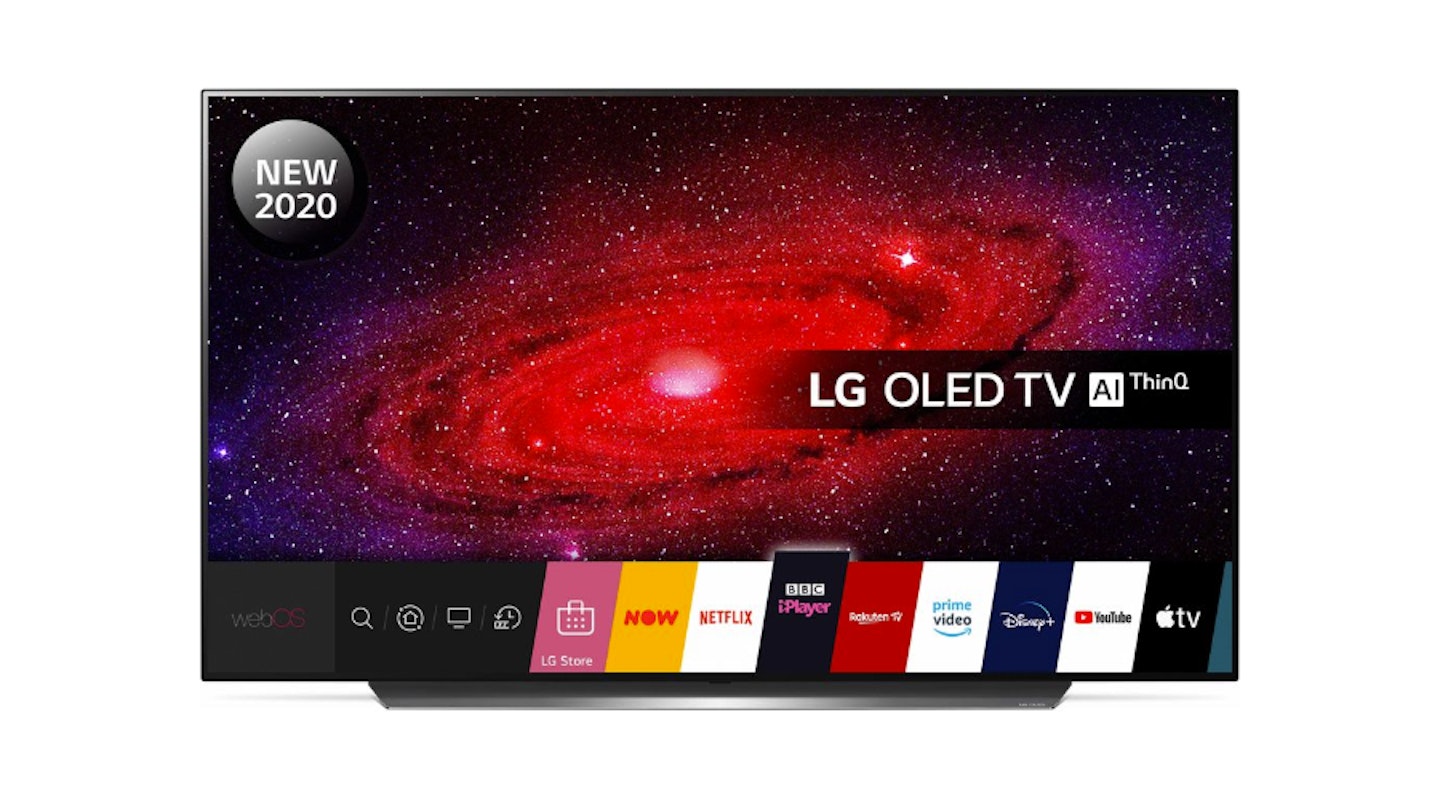 The LG 55-inch CX Series plays host to OLED, arguably the best screen technology on the market. Rather than using a backlight, OLEDs are self-illuminating. They carry across a staggering sense of realism, detail and depth. The CX couples OLED with a powerful HDR to help the TV attain perfect black, while Dolby Vision IQ further refines the colour representation through contrast and brightness adjustments.
LG's a9 Gen3 Intelligent Processor does a lot of heavy lifting. Not only does it optimise and upscale visual content, but it does the same to audio by up-mixing two-channel audio to 4.0.
The gaming credentials of the LG CX Series are faultless. It has a 120Hz native refresh rate and can hit 4K/120fps with a 1ms input lag, and a Game Mode that provides a remarkable smoothness to fast-paced and complex gaming moments. It's also one of the first TVs to carry NVIDIA G-SYNC and FreeSync compatibility, which is good news for anyone with a meaty GPU in their gaming PC. These specs have it competing with the best gaming monitors.
Pros: Industry-leading colour representation, detail and game support
Cons: Expensive, gaming credentials are niche
Specifications:
Image Tech: a9 Gen3 Intelligent Processor, OLED, Perfect Colour, Dolby Vision IQ, HDR10, HDR10+, HLG, NVIDIA G-SYNC & FreeSync compatible
Audio Tech: AI upscaling, Dolby Atmos, 2.2ch
Native Refresh Rate: 120Hz
Connections: HDMI 2.0 x2, HDMI 2.1 x2 (eARC supported), USB x3, Bluetooth, WiFi, ethernet
Samsung Q90T QLED 55-Inch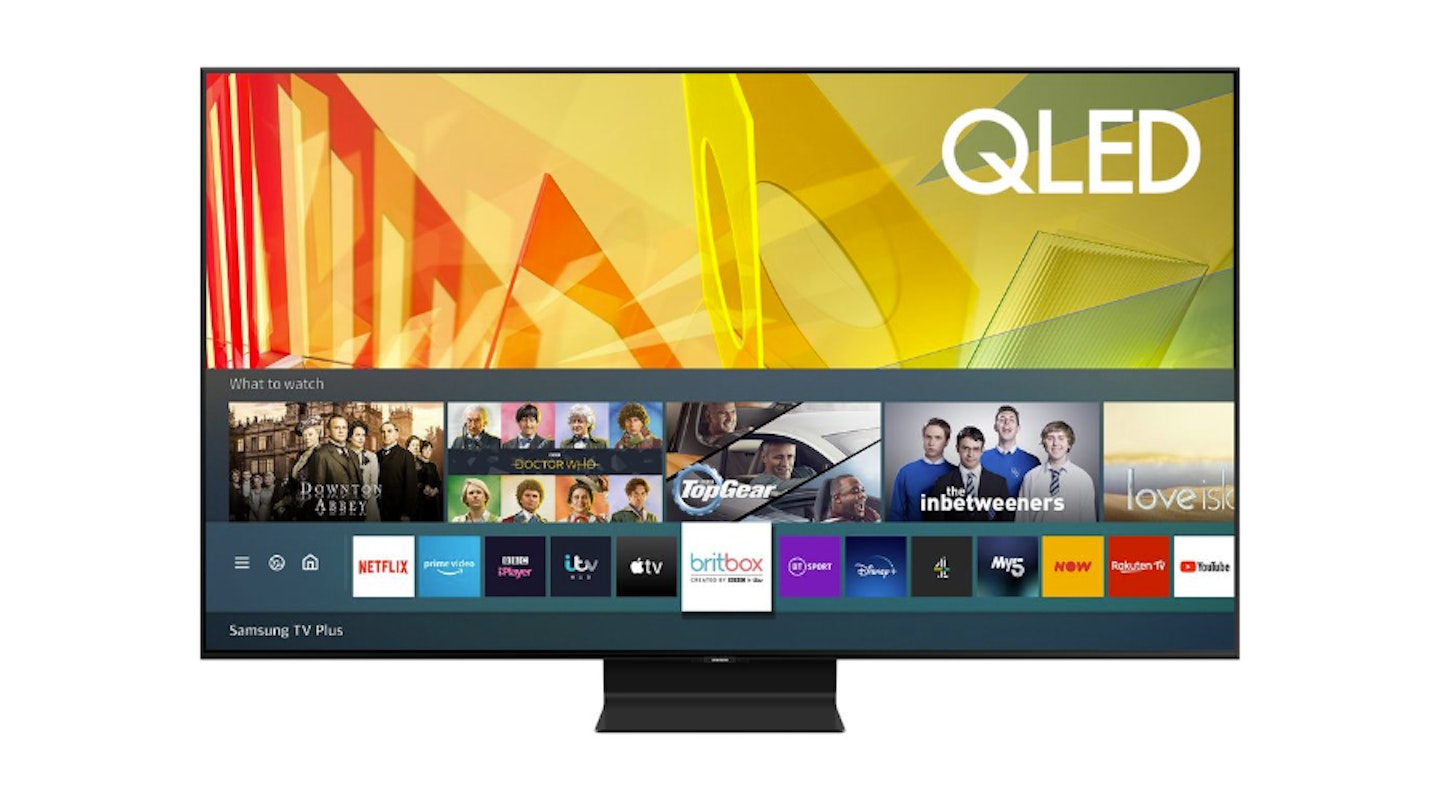 The Q90T uses Samsung's Quantum LED, aka QLED, to achieve far brighter whites and darker blacks than standard LEDs. This, coupled with Quantum HDR and 100% colour volume, creates an image with incredible depth, life and vibrancy. The full-array local dimming provides enough headroom for the Q90T to push out twice the brightness of its main competitors, the LG BX and CX OLED series.
Behind the screen sits an eight-speaker array. These speakers use Samsung's Object Tracking Sound to have an object's sound follow that object around the screen to add a sense of direction to audio. Though this is still only a front-facing technology, it's a remarkable - and affordable and space-saving - alternative to a surround sound system. Dolby Atmos and DTS are also supported.
The Q90T is going to please gamers, too. In addition to handling 4K/120fps, it has a variable refresh rate with FreeSync compatibility and super-low input-lag. It also carries Samsung's Game Enhancer+ Mode, a feature that overhauls that TV's colour equalisation, revealing greater details in video game worlds.
Pros: Bright and vivid images, excellent HDR
Cons: Image quality still falls behind OLED
Specifications:
Image Tech: Quantum 4K Processor, QLED, Direct Full Array, 100% colour volume, Quantum HDR 2000, HDR10, HLG
Audio Tech: Object Tracking Sound, Adaptive Sound+, Dolby Atmos, DTS
Native Refresh Rate: 120Hz
Connections: HDMI 2.0a x4 (eARC supported), USB x2, Bluetooth, WiFi, ethernet
LG UN81 55-Inch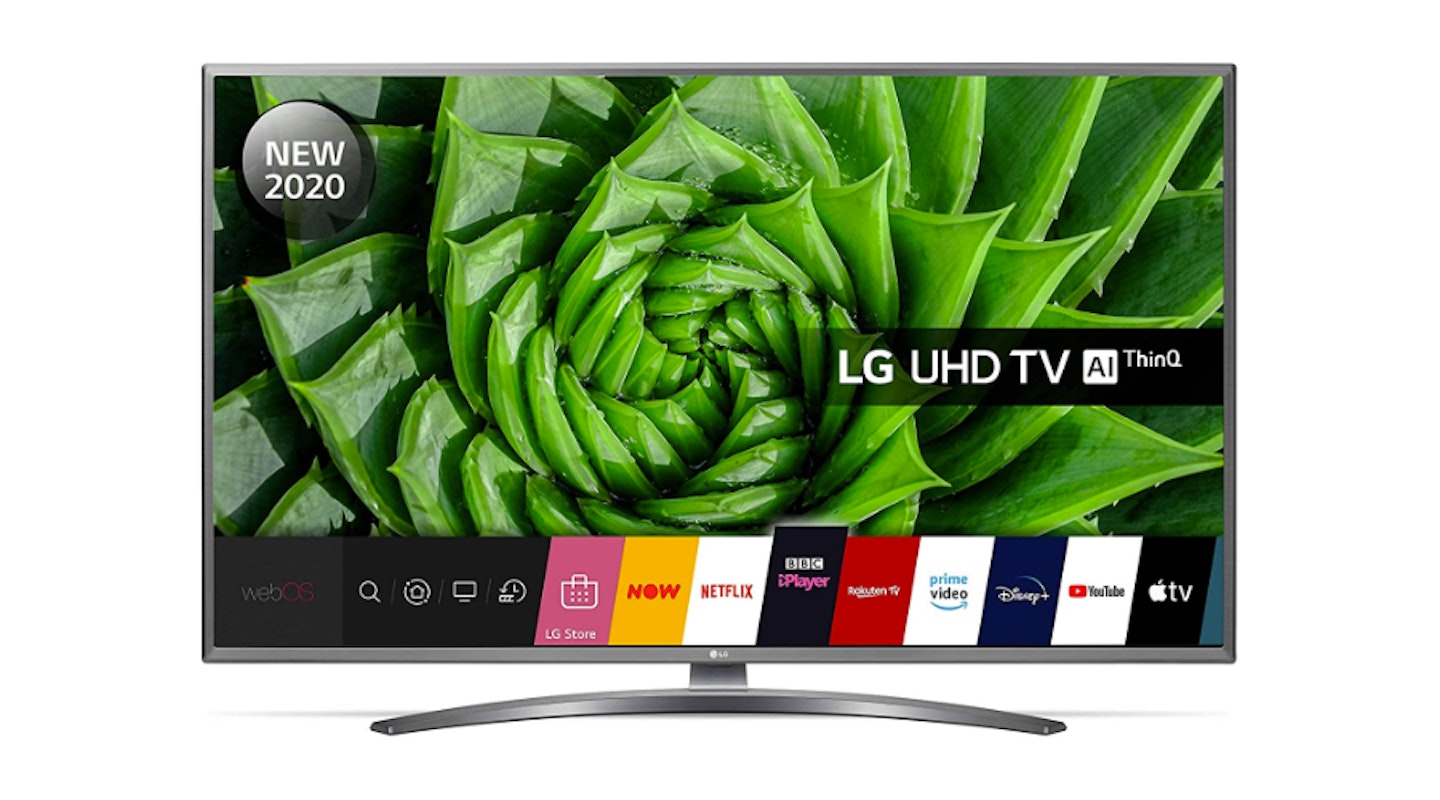 The LG UN81 is a TV that balanced performance, features and price. It uses LG's proprietary Quad Core Processor 4K to take care of the image, with TruMotion 100 helping to artificially bolster the 50Hz native refresh rate. LG UltraSurround looks after the audio and is particularly good at pushing out clear dialogue, but the addition of a soundbar (via the Bluetooth connection) will bolster the cinematic performance. The OS, called webOS, carries integrated 4K streaming services, like Netflix and YouTube, and is one of the most user-friendly interfaces around. While the UN81 doesn't carry any Dolby support, it's a hugely reliable and enjoyable TV set.
Pros: Affordable
Cons: No Dolby Vision or Atmos, frame/stand is ugly
Specifications:
Image Tech: Quad Core Processor 4K, TruMotion 100, HDR10, HLG
Audio Tech: Ultra Surround
Native Refresh Rate: 50Hz
Connections: HDMI 2.0 x4, USB 2.0 x2, Bluetooth, WiFi, ethernet
Hisense U7QF 55-Inch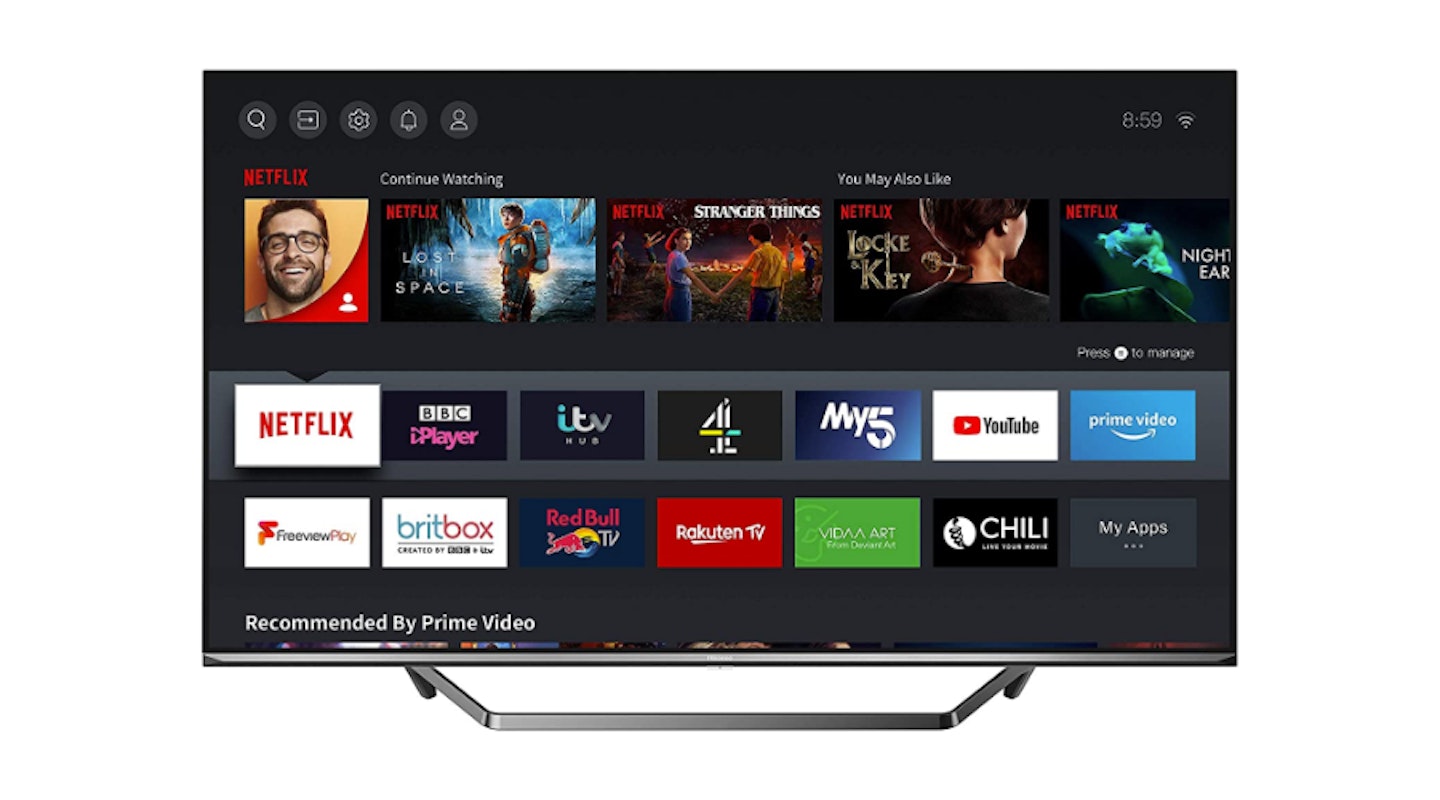 The Hisense 55-inch U7QF provides a compelling set of impressive features. The screen uses Hisense's Ultra LED (ULED) technology, which combines a quantum dot filter with UltraSmooth Motion to deliver a crisp and sharp image. The image gains depth and vibrancy from Hisense's Quantum Dot Colour and Full Array Local Dimming, and benefits from the Dolby Vision and HDR10+ support. Dolby Atmos is supported, too. While ULED can't reach the heights of QLED and OLED, it's great value.
Pros: ULED is bright and vibrant
Cons: No Dolby Vision
Specifications:
Image Tech: Quad Core Hi-View Processor, ULED, Wide Colour Gamut, Dolby Vision, HDR10, HDR10+, HLG
Audio Tech: Dolby Atmos
Native Refresh Rate: 60Hz
Connections: HDMI 2.0 x4 (ARC support x1), USB 2.0 x2, Bluetooth, WiFi, ethernet
HDMI, Resolution and Refresh Rate: A Quick Reference Guide
Port interfaces have a direct effect on the resolution and refresh rate attainable by a monitor. More recent iterations of the HDMI interface can transfer more information, allowing for higher refresh rates and resolutions to be achieved.
Linking your gaming PC, PS5 or Xbox Series X to the correct port and with the right cable will ensure that your monitor performs at the peak of its powers. Here's a quick guide breaking down the maximum refresh rates and resolutions for HDMI connections:
HDMI 1.4 - 120Hz at 1080p, 75Hz at 1440p, 30Hz at 4K
HDMI 2.0 - 240Hz at 1080p, 144Hz at 1440p, 60Hz at 4K
HDMI 2.0a - The same as 2.0, but with additional support for HDR
HDMI 2.0b - The same 2.0a, but with additional support for HLG
HDMI 2.1 - 120Hz at 4K, 60Hz at 8K UHD
The version of HDMI that a TV carries is not always specified clearly. However, if a TV advertises HDR technology, it's a safe bet that it has at least the HDMI 2.0a iteration, and likewise for HDMI 2.0b and HLG.
READ MORE: The Best TVs For Gaming
READ MORE: The Best 43-Inch TVs
READ MORE: The Best TV For Under £1,000