A TV is the centrepiece of a home entertainment. It's a portal, bring you all the best that TV shows and movies can offer.
When you're looking to upgrade your TV, a £1,000 budget is going to grant you access to some incredible features and hardware. Within this price bracket, crisp 4K UHD resolutions are well within reach. But it's not just this high resolution that's going to deliver a picture-perfect experience. Additional image processing technologies like HDR and local area dimming will improve realism, and upscaling AI will ensure that older legacy content falls in line with contemporary releases.
Ample connectivity will help a TV sink into the wider entertainment ecosystem, too. Wired and wireless connections allow you to take advantage of Blu-ray players and AV receivers, smartphone mirroring and smart home integration. Such interfaces can also couple a TV with a surround sound system or soundbar (budget and otherwise), which can unlock the full remit of object-orientated audio processes, like Dolby Atmos.
Gamers are also going to welcome an upgrade to one of the best TVs under £1,000. Excellent colour representation and refresh rates will refresh console gaming, while some, carrying the HDMI 2.1 and 120Hz refresh rates, will even revolutionise it.
What we look for in the best smart TVs under £1,000:
Connectivity
A TV sits at the centre of home entertainment, so connectivity is key. Multiple HDMI inputs are needed for input from Blu-ray players, media streamers and video game consoles, while USB ports allow for live TV recording on USB, or movie playback from external hard drives. Bluetooth and WiFi are also important, allowing for versatile inputs and outputs.
Screen and Image Tech
High Dynamic Range (HDR) is a must, as it takes care of the contrast between dark and light elements of the image, which improves vibrancy and depth. There are several standards around (like HDR10, HLG and Dolby Vision) and understanding what is needed can get needlessly complicated. While it's important to note whether a TV has HDR support, the standards supported shouldn't stop you from buying the TV you like most. Besides, HDR standards can later be added by the manufacturer via firmware updates.
In the higher price brackets, buyers may need to choose between QLED and OLED. Both have their pros and cons. It's generally accepted that OLED takes the king of the hill by a fraction, due to it delivering pixel-perfect colours and immense depth. However, while QLED is pipped in terms of colour accuracy and definition, it's much brighter than OLED. The choice is yours.
Refresh Rate
The refresh rate of a TV refers to how many times the onscreen image refreshes every second. Measured in Hertz (Hz), the higher the refresh rate, the smoother the image – low refresh rates can make fast-paced content appear blurry.
50-60Hz will be fine for TV shows and movies, as they are usually shot at 27fps. Higher refresh rates are a more important feature for those who are keyed into motion performance, such as sports fans and video games enthusiasts.
Audio Tech
Audio technology plays an essential role in creating an immersive experience. Modestly priced TVs will often carry a stereo surround, which will do a fine job of sinking viewers into the content. However, as you move higher in price, different audio technologies start to emerge, like Dolby Atmos and DTS Virtual .
These object-orientated systems go beyond simple left-right audio separation, manipulating sound to simulate additional above-below audio. Such processes derive from cinema applications. They give the impression that you are t the centre of the audio field, rather than in front of it.
Soundbars, surround sound systems or headphones are often required to fully experience the feature, but it's worth the extra investment.
Just so you know, while we may receive a commission or other compensation from the links on this page, we never allow this to influence product selections.
The best TVs under £1,000
Panasonic HX800
Sony XH85
LG UN81
Samsung TU8000
Samsung Q60T
Hisense 55U7QFTUK
LG BX OLED 55-inch
The best TVs under £1,000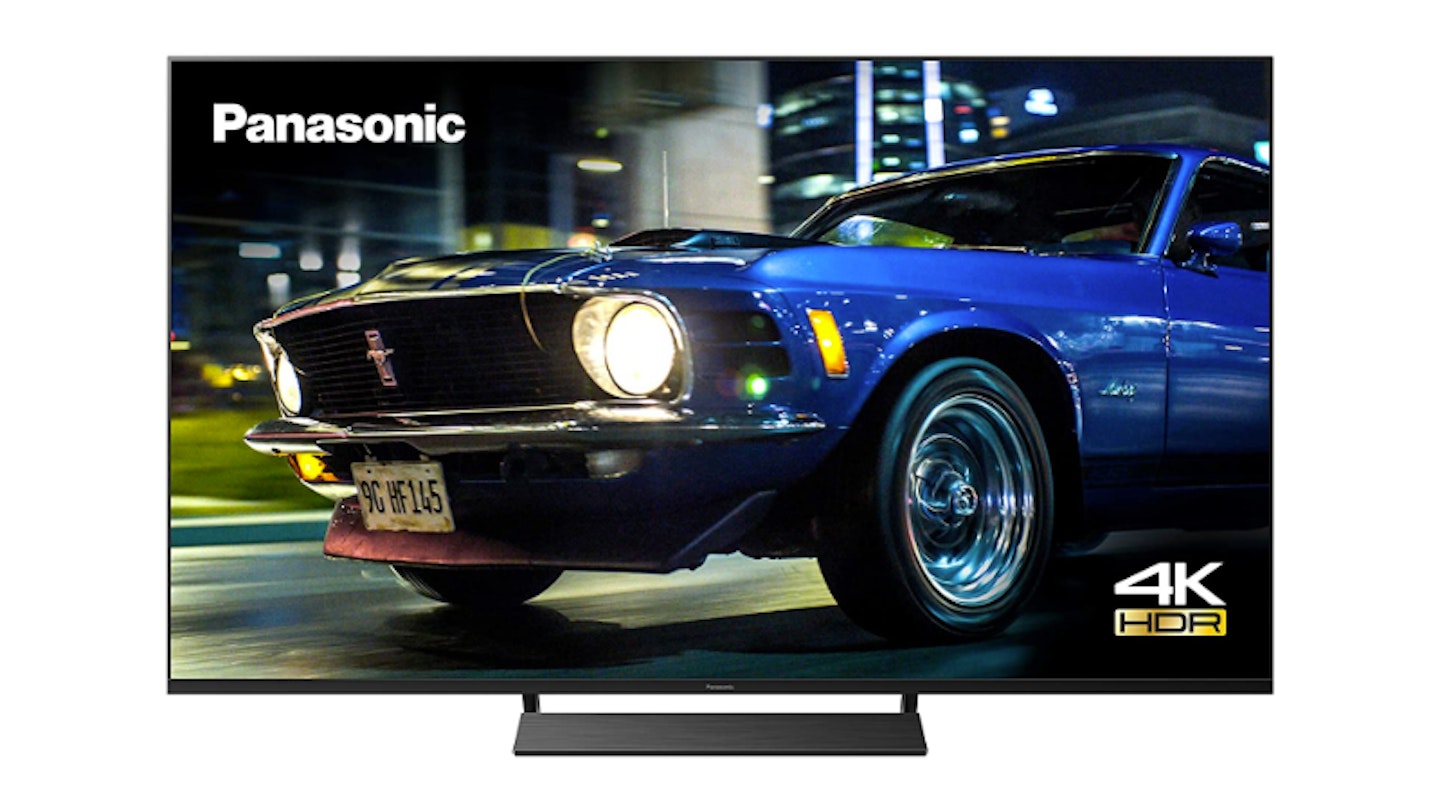 1 of 7
Panasonic HX800
Bring Hollywood home****Sizes under £1,000: 50-inch, 58-inchThe Panasonic HX800 range of smart TVs packs a well-featured punch. Dolby Vision combines with Panasonic's HCX (Hollywood Cinema eXperience) processor and HDR10+ to deliver a detailed and vibrant 4K UHD image. This is reinforced by the Bright Panel Plus and local dimming, which ensure that darker areas are given depth and that brighter regions pop. Dolby Atmos is supported and will sound excellent on a compatible device via HDMI ARC. The Bluetooth connectivity on offer promises great things for anyone wanting to go wireless, and the Google Assistant and Amazon Alexa compatibility can add the HX800 to a smart home setup.Specifications
Tech: HCX Processor, HDR Bright Panel Plus, Dolby Vision, HDR10, HDR10+, HLGAudio Tech: Dolby AtmosNative Refresh Rate: 60HzConnections: HDMI 2.0b x3 (x1 ARC), USB 3.0 x1, USB 2.0 x1, Bluetooth, WiFi, ethernet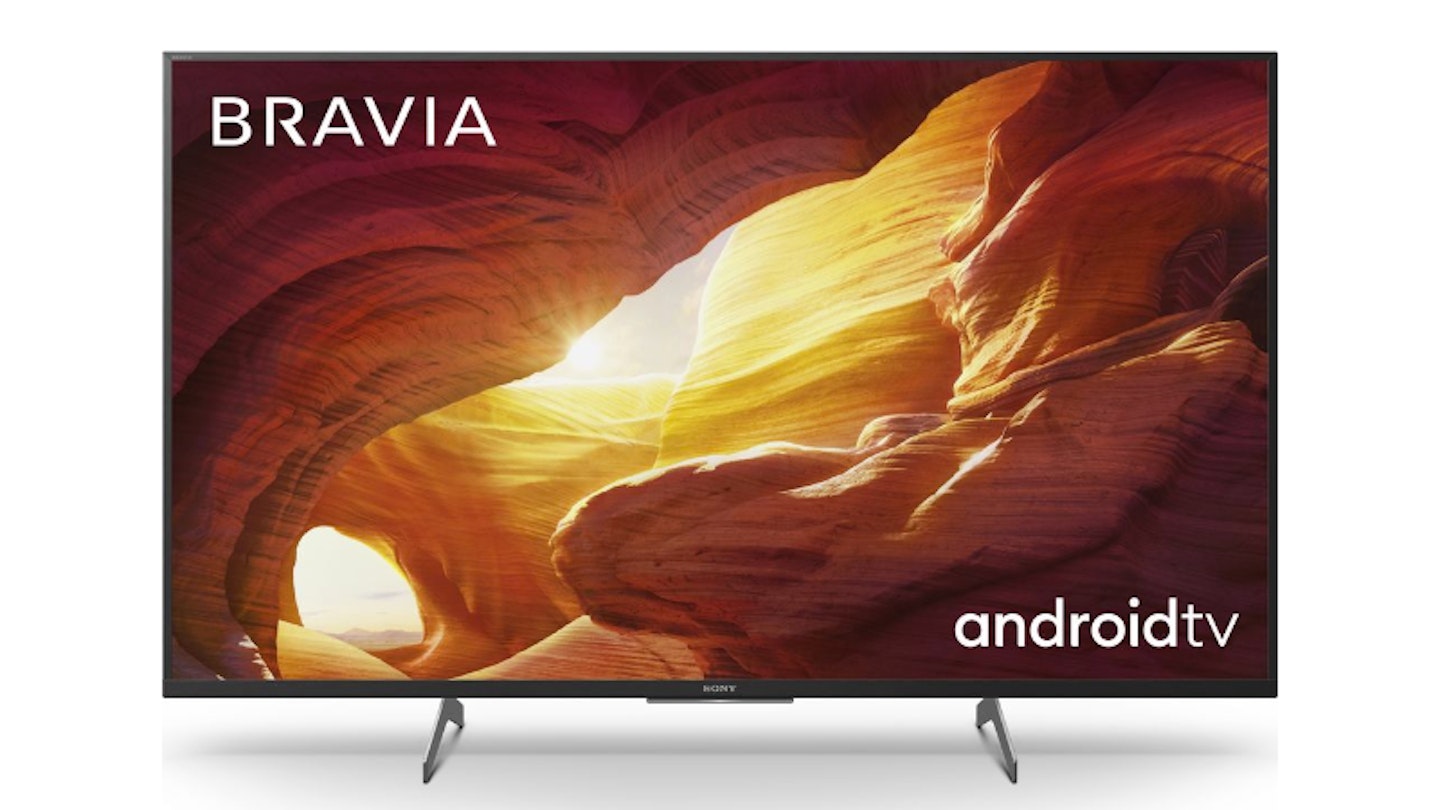 2 of 7
Sony XH85
Superb picture 4K quality****Sizes under £1,000: 43-inch, 49-inchSony BRAVIA TVs are well-established and synonymous with high-quality tech and viewing experiences. The XH85 follows in this tradition, with excellent quality across the latest 4K UHD releases and upscaled legacy content. While there's no local dimming or impressive native contrast, the TV does carry great response times with Motionflow XR 800Hz ensuring that console gamers and sports fans have a good, blur-free time (the native sits at 100Hz, too). Dolby Atmos puts listeners at the centre of the content, and Google Assistant is built-in to offer up new ways of controlling a TV and smart home (for Alexa fans, the TV is compatible with external devices).Specifications
Tech: X1 4K HDR Processor, X-Reality Pro, TRILUMINOS, Motionflow XR 800Hz, Dolby Vision, HDR10, HLGAudio Tech: Dolby AtmosNative Refresh Rate: 100HzConnections: HDMI 2.1 (eARC support) x1, HDMI 2.0b x3, USB 3.0 x1, USB 2.0 x2, Bluetooth, WiFi, ethernet, component, composite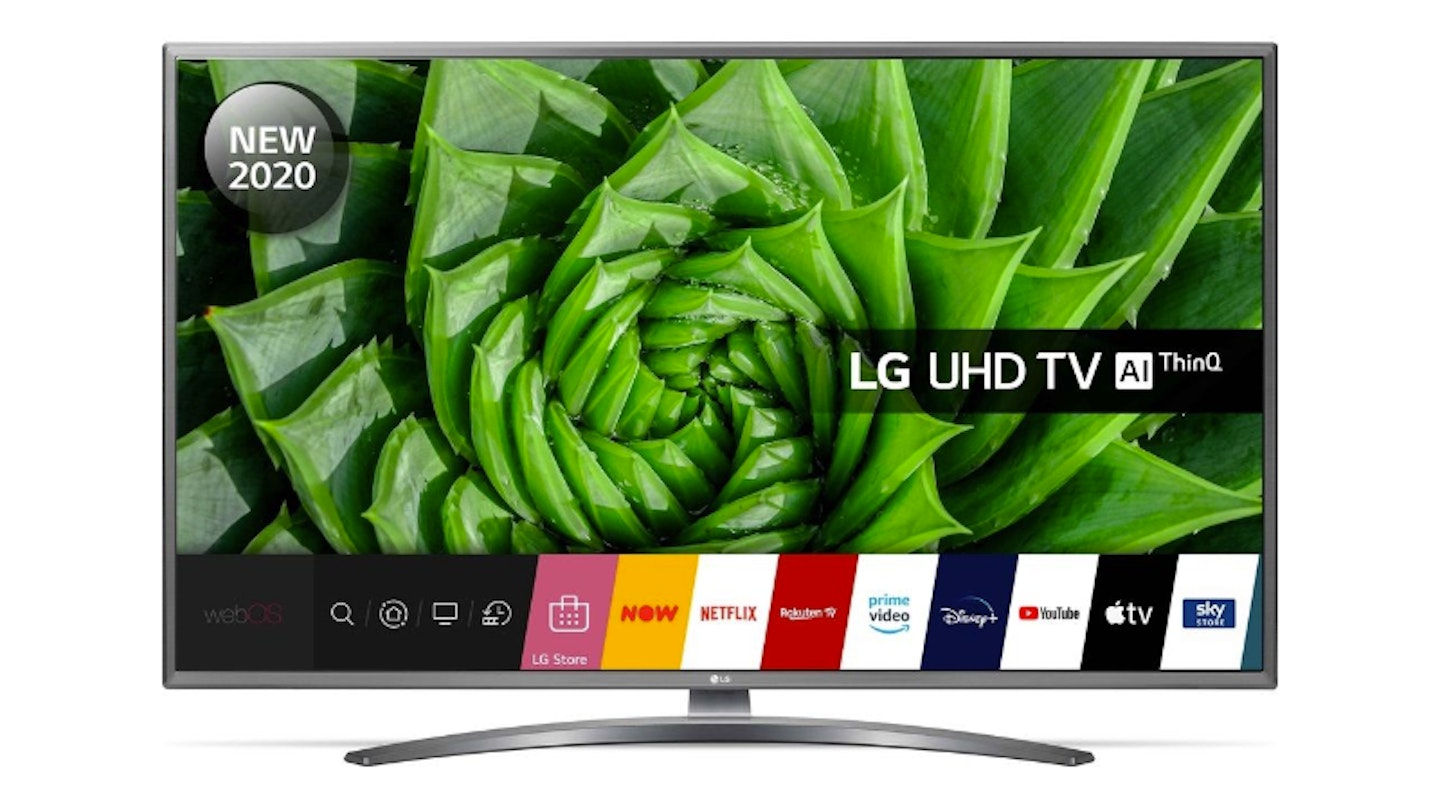 3 of 7
LG UN81
Crisp lines and great features****Sizes under £1,000: 43-inch, 50-inch, 55-inch, 65-inch, 75-inchBalancing performance, features and affordability, the LG UN81 is a compelling TV choice. LG's proprietary Quad Core Processor 4K and Ultra Surround take care of the visuals and audio respectively, and the TruMotion 100 helps to bolster the modest 50Hz refresh rate when viewing fast-paced content. (There's no need to fear the Soap Opera Effect on your favourite movies - TruMotion can quickly be disabled). The OS, webOS, is one of the best around and carries integrated 4K streaming services, including Netflix and YouTube. Though it may not carry the brand's signature OLED tech or drip with Dolby processing, the LG UN81 is still going to excite and enliven the living room.Specifications
Tech: Quad Core Processor 4K, TruMotion 100, HDR10, HLGAudio Tech: Ultra SurroundNative Refresh Rate: 50HzConnections: HDMI 2.0 x4, USB 2.0 x2, Bluetooth, WiFi, ethernet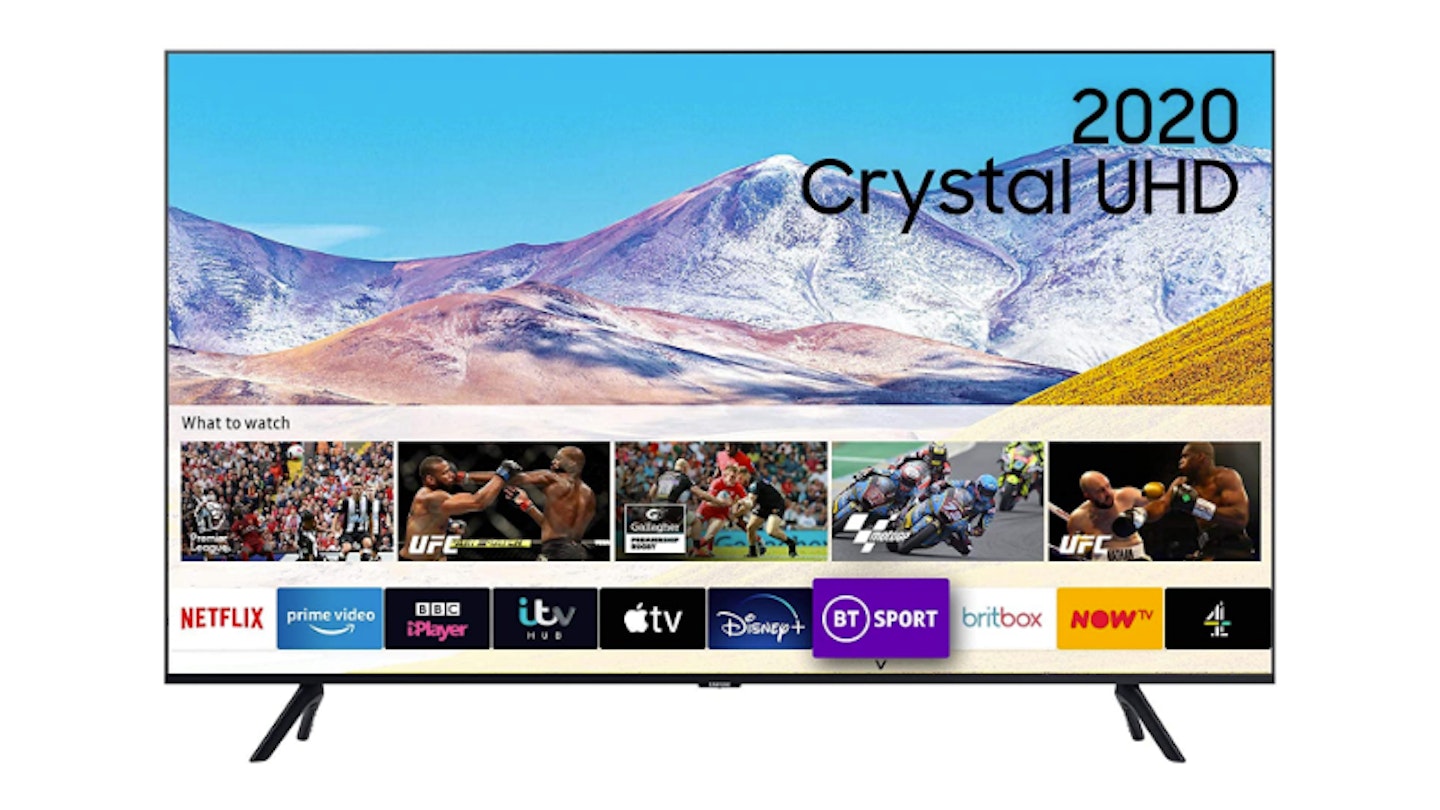 4 of 7
Samsung TU8000
Samsung on a budget****Sizes under £1,000: 43-inch, 50-inch, 55-inch, 65-inch, 75-inchWith the TU8000, Samsung aims its sights at the budget-friendly market. The Crystal Processor 4K teams up with Dual LED and Crystal Display tech to deliver a sharp, crisp image. The native contrast adds depth and fast-paced media runs smoothly thank to Motion Rate, which augments the native refresh rate of 60Hz to 120Hz. The OS is easy to navigate and carries MultiView, voice control, Smart Home integration, Game Enhancer, Ambient Mode and device mirroring features. Though more exciting audio and wider viewing angles are the preserve of more expensive TVs, Samsung has distilled well-rounded and essential tech into the TU8000, resulting in a TV that's hard to pass up for the price.Specifications
Tech: Crystal Processor 4K, Dual LED, Crystal Display, Motion Rate, HDR10+, HLGAudio Tech: Dolby Digital PlusNative Refresh Rate: 60HzConnections: HDMI 2.1 x3 (eARC support), USB x2, Bluetooth, WiFi, ethernet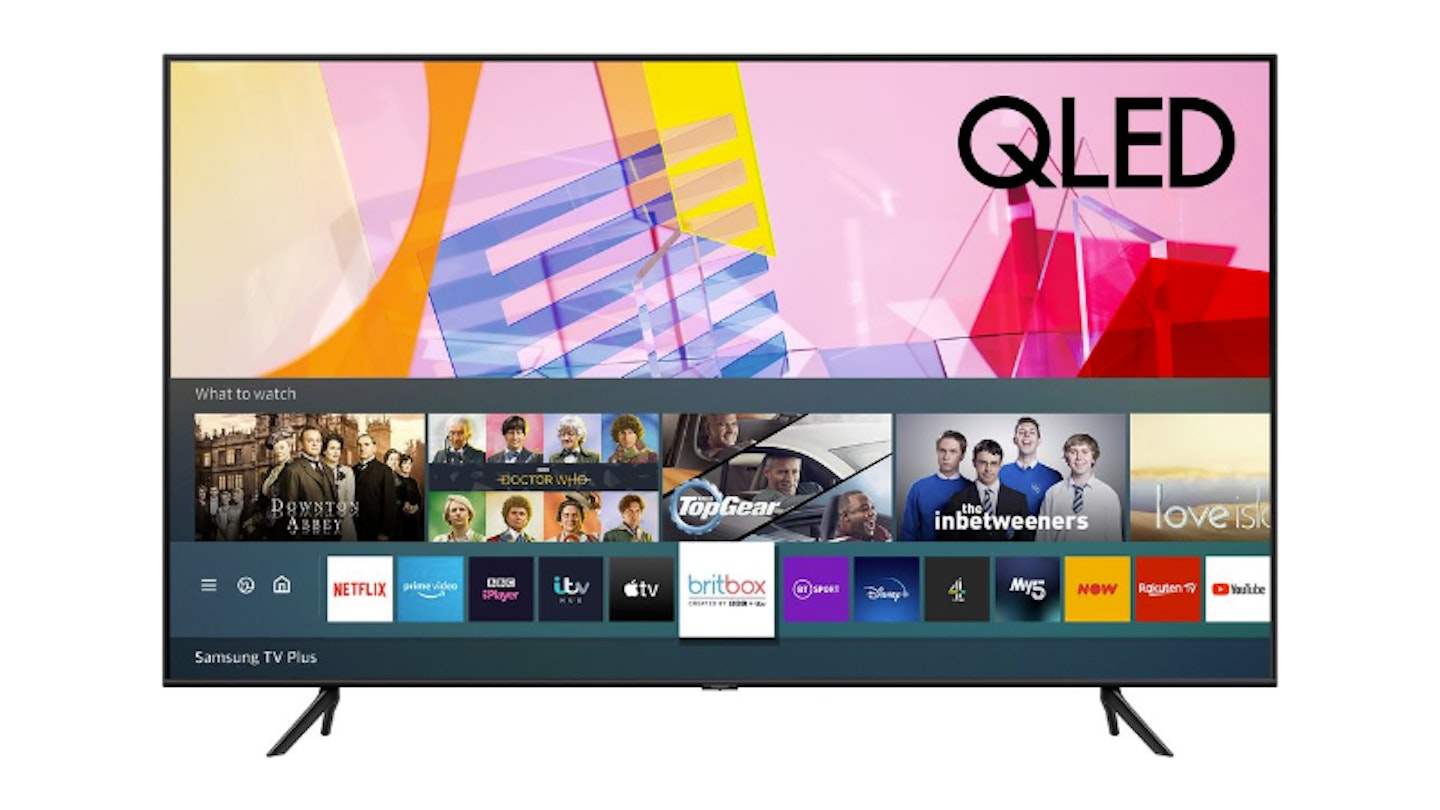 5 of 7
Samsung Q60T
Affordable QLED****Sizes under £1,000: 43-inch, 50-inch, 55-inch, 58-inchThere's no doubt that the main draw with the Q60T is the Quantum LED technology. QLED, as it's known, provides the 4K image with a luminosity that's hard-hitting and arresting. The 100% colour volume provides flawless colour accuracy and the result is truly cinematic. The only compromise with a QLED TV in this price bracket is the lack of micro-dimming, though the Dual LED goes some way to rectify this and the screen is nice and bright for viewing in well-lit rooms. Gamers should proceed with caution because the refresh rate isn't great for gaming, despite the low input lag. As with other Samsung models, the Q60T carries the Tizen OS, which is rich in features and is user-friendly.Specifications
Tech: Quantum Processor Lite QLED, 100% Colour Volume, Dual LED, Quantum HDR, HDR10+, HLGAudio Tech: Dolby Digital PlusNative Refresh Rate: 60HzConnections: HDMI 2.0 x3, USB 2.0 x2, Bluetooth, WiFi, ethernet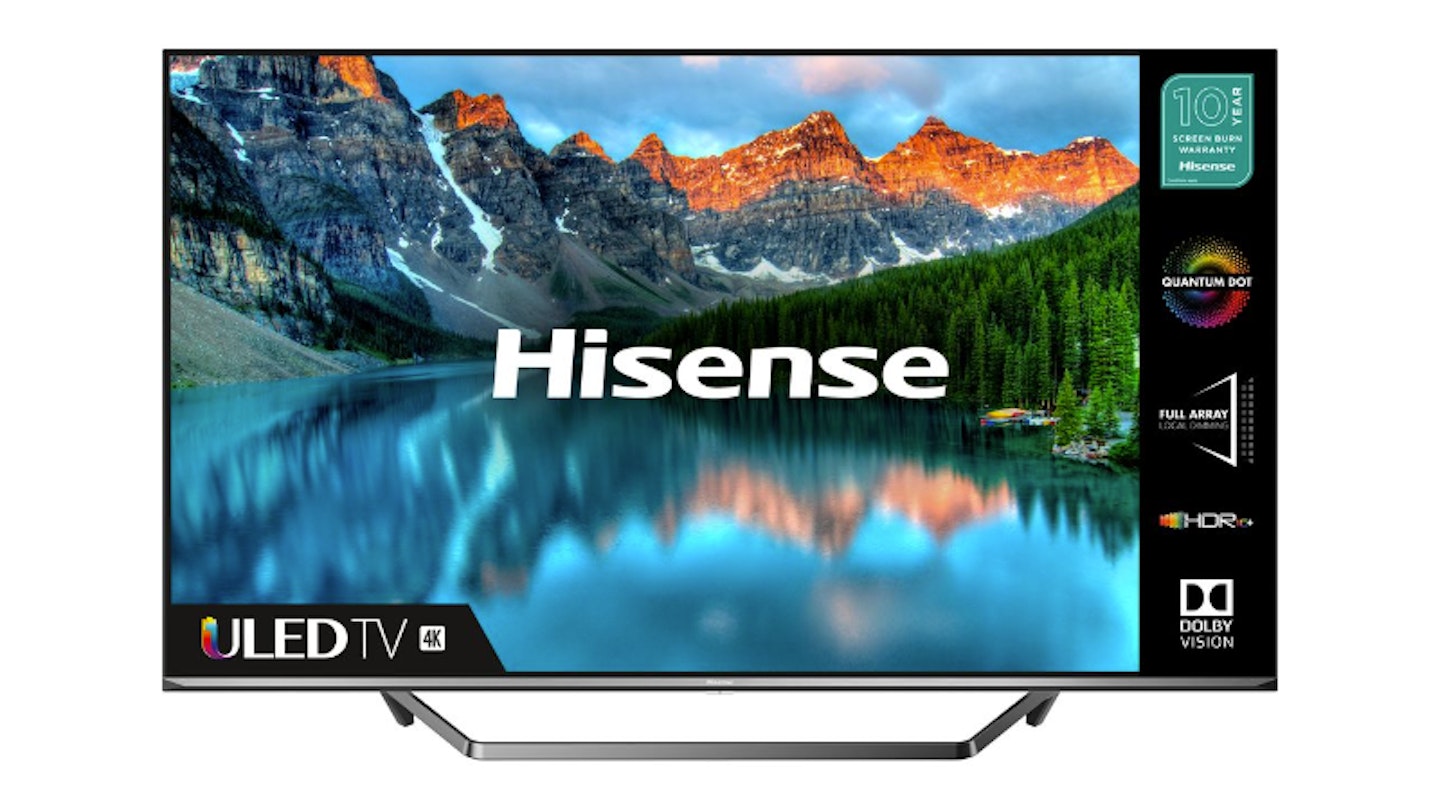 6 of 7
Hisense 55U7QFTUK
High-quality Quantum LED alternative****Sizes under £1,000: 55-inchThe Hisense 55U7QFTUK has some impressive tech in its arsenal. Audio is processed by Dolby Atmos for some object-orientated immersion, while the image uses Hisense's Ultra LED technology (ULED) to provide a quantum dot filter and UltraSmooth Motion. One major boon to the TV's performance is the inclusion of Dolby Vision and HDR10+, which works well with Hisense's Quantum Dot Colour and Full Array Local Dimming to create a bold and immersive image. The ULED image doesn't quite live up to the high-bars of premium QLED or OLED sets, but considering the price and overall performance, this TV is good value for money.Specifications
Tech: Quad Core Hi-View Processor, ULED, Wide Colour Gamut, Dolby Vision, HDR10, HDR10+, HLGAudio Tech: Dolby AtmosNative Refresh Rate: 60HzConnections: HDMI 2.0 x4 (ARC support x1), USB 2.0 x2, Bluetooth, WiFi, ethernet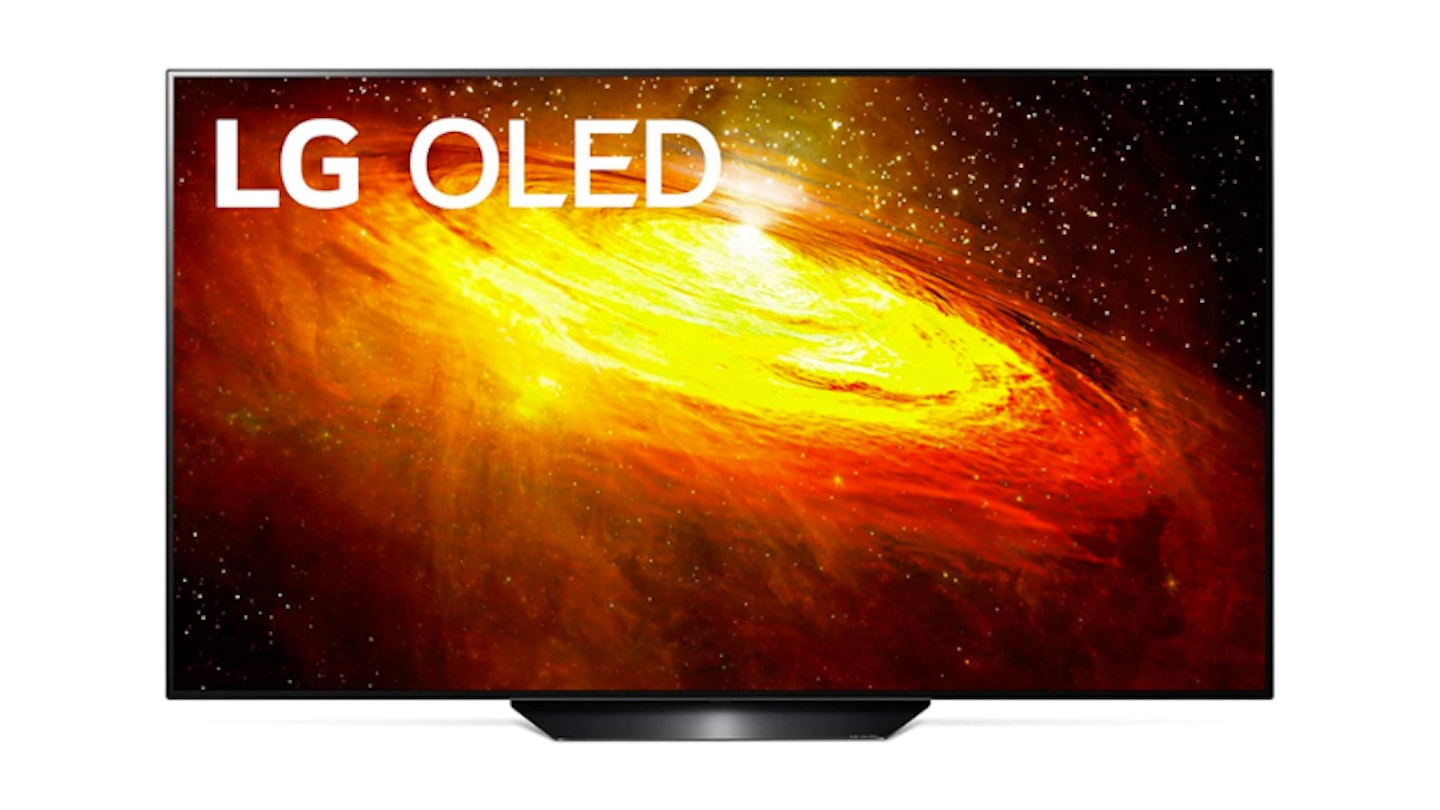 7 of 7
LG BX OLED 55-inch
Worth the extra push for cinephiles and gamers If you're in a position to boost your budget by 10%, then the excellent LG BX 55-inch TV falls into range. Carrying LG's self-lighting OLED technology, the visual performance is defined by staggering realism: detailed, deep and vibrant. Dolby Vision IQ adds to the already impressive, punchy colour representation by intelligently adjusting contrast and brightness to get the most out of every media and content type. The AI inside the a7 Gen3 Intelligent Processor does a lot of heavy lifting here too. As well as optimising content and upscaling visual content, the processor optimises and upscales audio by up-mixing two-channel audio to 4.0.The BX's refresh rate, input lag and motion performance are all of the highest quality, too. As one of the first TVs to earn official NVIDIA G-SYNC and FreeSync compatibility, there's full support for 4K gaming at 120fps with a low-input lag of 1ms (yes, that means the all-important HDMI 2.1 port is here, too). Great news for PC gamers, PS5 and Xbox Series X players.Specifications
Tech: a7 Gen3 Intelligent Processor, OLED, Perfect Colour, Dolby Vision IQ, HDR10, HDR10+, HLG, NVIDIA G-SYNC & FreeSync compatibleAudio Tech: AI upscaling, Dolby Atmos, 2.2chNative Refresh Rate: 120HzConnections: HDMI 2.0 x2, HDMI 2.1 x2 (eARC supported), USB x3, Bluetooth, WiFi, ethernet
HDMI, Resolution and Refresh Rate: A Quick Reference Guide
Port interfaces have a direct effect on the resolution and refresh rate that a TV can display. More recent iterations of the HDMI interfaces can transfer larger volumes of information, allowing for higher refresh rates and resolutions to be achieved.
Linking your input device with the correct port and with the right cable will ensure that a TV performs at the peak of its powers. Here's a quick guide breaking down the maximum refresh rates and resolutions for HDMI connections:
HDMI 1.4 - 120Hz at 1080p, 75Hz at 1440p, 30Hz at 4K
HDMI 2.0 - 240Hz at 1080p, 144Hz at 1440p, 60Hz at 4K
HDMI 2.1 - 120Hz at 4K, 60Hz at 8K UHD
READ MORE: The Best Budget Projectors
READ MORE: The Best Budget Soundbar
READ MORE: Upcoming Blu-ray Releases
READ MORE: The Best Gaming Monitors