Susan Sontag once wrote, "Good novels rarely make good films, but excellent films are often made from poor or trivial novels." Unfortunately, The Hunger Games: The Ballad Of Songbirds & Snakes — based on the 2020 prequel novel by Suzanne Collins — is a case of the former. Best described as an adaptive exercise in cinematic skim-reading, returning director Francis Lawrence delivers a disappointingly edge-free and largely superficial villain origin story.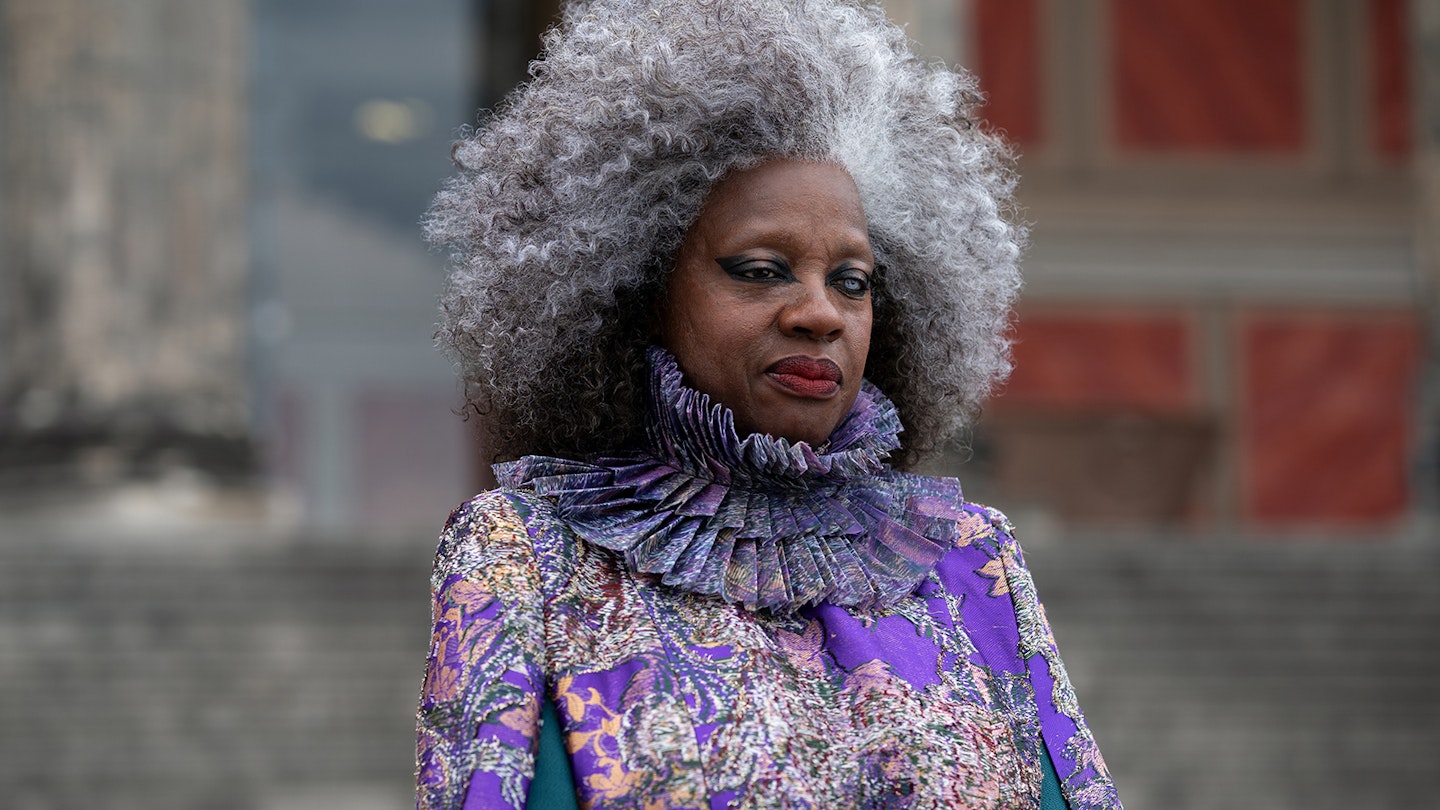 It's set largely in the Capitol of the dystopian post-war nation of Panem, where Art Deco meets Weimar Republic aesthetic, and high-fashion tailoring bolsters the world-building. But there's no real sense of scale as the city rebuilds in the periphery. The focus is the tenth annual Hunger Games, where a fresh batch of children must battle to the death. This first act is leaden with exposition, served up via on-the-nose dialogue with the overarching themes of totalitarianism and the banality of evil.
Jason Schwartzman does give a scene-stealing turn as '50s-style host Lucky Flickerman.
Coriolanus Snow (Tom Blyth) — decades before becoming President — is a star student at the Gossip Girl-esque Academy. Struggling to hide his family's financial troubles and retain his social standing, the character is presented like a misunderstood matinée idol rather than a manipulative rogue with a superiority complex. His complicated motivations are barely conveyed — especially when his fate is tied to earnest classmate Sejanus Plinth (Josh Andrés Rivera) and Manic Pixie Dream Tribute Lucy Gray Baird (Rachel Zegler).
Zegler, for her part, gets a chance to belt out her own Dixie Chicks-esque rendition of 'The Hanging Tree', the song Katniss famously sings in Mockingjay — Part 1, but it is one of many moments replicating the original films, ringing hollow in comparison; Lucy Gray seems mainly there to push Snow's plot forward.
With some darkly comic asides, Jason Schwartzman does give a scene-stealing turn as '50s-style host Lucky Flickerman, and Viola Davis has fun, too, as diabolical Gamemaker Dr Volumnia Gaul; but Peter Dinklage never quite leaves an impression as Academy Dean Casca Highbottom. The third act gives a glimpse of the dictator Snow has to inevitably become — but for a two-hour, 38-minute character study, it's too little, too late.