Ready to head back to Panem? Eight years after the last instalment graced the big screen – Mockingjay, Part Two in 2015 – a brand new The Hunger Games movie is on the way. This one is based on Suzanne Collins' prequel novel, The Ballad Of Songbirds And Snakes, which is set over 60 years before Jennifer Lawrence's Katniss Everdeen volunteered as tribute, and entered the arena to fight for her life. This new story focuses on the dictator who was enforcing those brutal Hunger Games, President Coriolanus Snow (played previously by Donald Sutherland, and now by Tom Blyth), back when he was a young man in the Capitol.
The franchise, both in book and movie form, was a huge success, but returning director Francis Lawrence (who helmed sequels Catching Fire and both _Mockingjay_s) still had a big concern at the front of his mind going into making the prequel. "Will people go see a new Hunger Games movie without Katniss?" he asks Empire, speaking to us exclusively for our brand new Dune: Part Two issue. It's a good question, but one the new film has an answer for. Enter Rachel Zegler's Lucy Gray Baird, a tribute from District 12 chosen to compete in the tenth annual Hunger Games, and to whom young Snow is assigned as a mentor. She is the 'anti-Katniss', as Lawrence puts it. "Katniss was an introvert and a survivor," he says. "She was quite quiet and stoic, you could almost say [she was] asexual. Lucy Gray is the opposite. She wears her sexuality on her sleeve, [and] she really is
a performer."
Where Katniss was a reluctant face of the rebellion, who had to be forced to put on a smile on camera, and keep her fake-turned-real love story with Peeta (Josh Hutcherson) convincing so as to get the public on her side, Lucy Gray relishes the spotlight. Where Katniss was deadly with a bow, Lucy Gray uses her wiles as a weapon. "She loves crowds," says Lawrence. "She knows how to play crowds and manipulate people." May the odds be ever in her favour.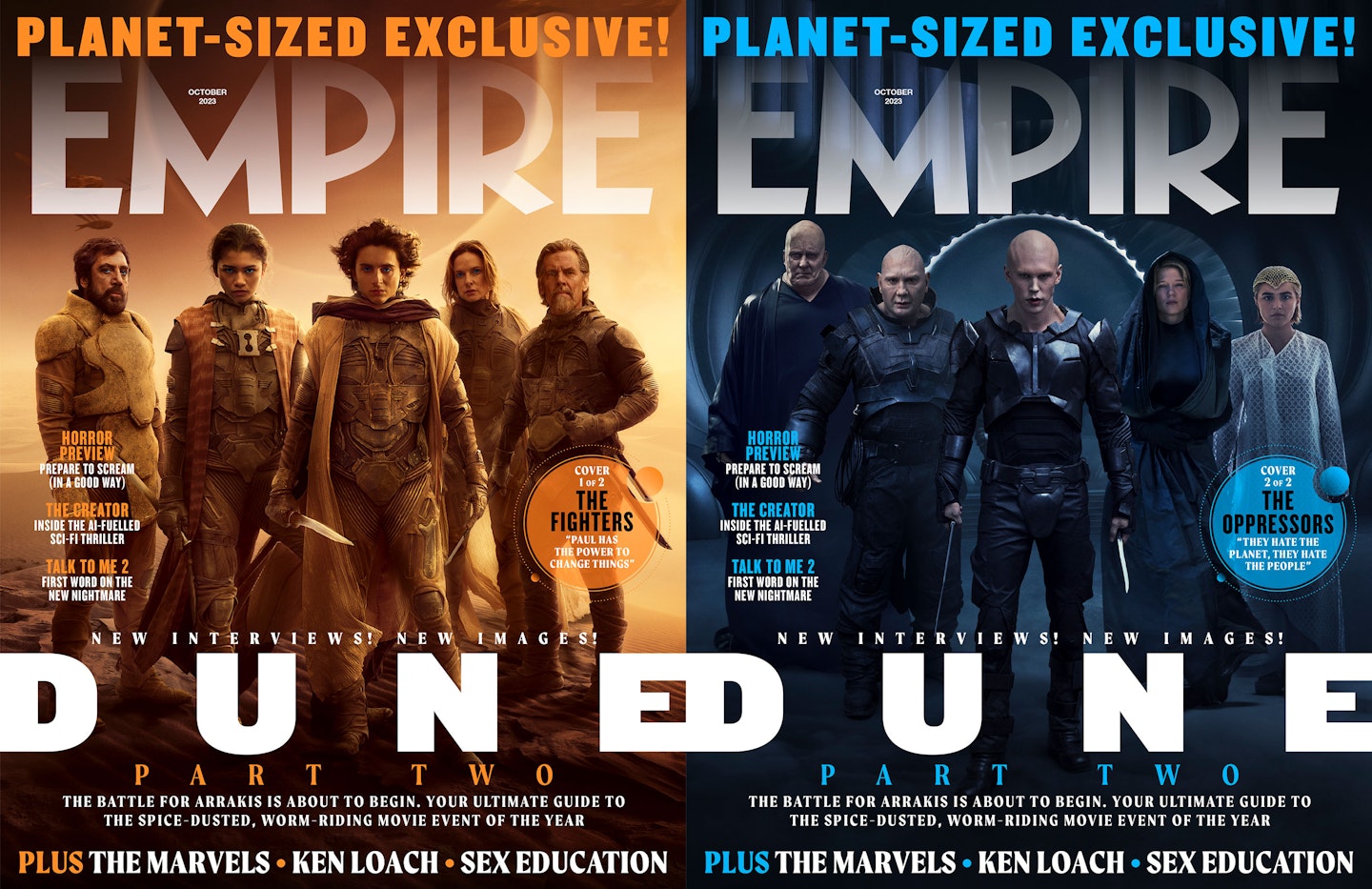 Read Empire's exclusive The Hunger Games story, speaking to director Francis Lawrence, in full in the new Dune: Part Two issue, on sale Thursday 31 August. Pre-order a print copy of Cover 1 or Cover 2, or become an Empire member to access the digital edition on launch day. The Hunger Games: The Ballad Of Songbirds And Snakes is in cinemas from 17 November.