It's easy to forget, beyond all the battles and the bloodshed, that the big bad of The Hunger Games series was less the games themselves, than a man: President Snow. Donald Sutherland's devilish dictator was the Capitol leader upholding the systems of oppression in Panem, bringing violent retribution to the citizens standing up against his brutal regime – an institutional figurehead with a flourish for the dramatic, leaving pure white roses at the scenes of his most heinous crimes. ('When the president does it, that means it's not illegal,' he might argue.) Now, upcoming prequel The Hunger Games: The Ballad Of Songbirds & Snakes comes with a fascinating quandary at its core: what if Snow isn't the bad guy this time, but the story's young hero?
That tension in Suzanne Collins' prequel novel is what drew director Francis Lawrence back to the series, years after helming Catching Fire and Mockingjay – Part One and Part Two. "To tell a story about, and to create empathy for, a young man who's going to become the villain of the other books and movies was a really interesting challenge," the filmmaker tells Empire in the upcoming The Killer issue. "How do we make this person that's going to be the antagonist of our story the protagonist of our story? How can we get audiences behind him in his struggle, and see him change and be groomed and turned into the Snow of the later series?" The answers come around the 10th annual Hunger Games, in which the young Coriolanus Snow (played by Tom Blyth) is tasked with mentoring tribute Lucy Gray Baird, played by West Side Story's Rachel Zegler.
Between his tragic backstory, his shifting relationship with Lucy Gray, his moral dilemmas, and more bruising arena action, get ready for a portrait of the President as a young man. "It was really fun to go back to the formation of him and to humanise him on screen," Lawrence says. "It was probably the trickiest thing, even from a scripting stage. Because in a book you can hear a lot of characters' inner thoughts. Our primary objective was to get an audience behind him, but we also had to lay the breadcrumbs so that when the turn happens, it's believable." Buckle up – Snow is about to fall.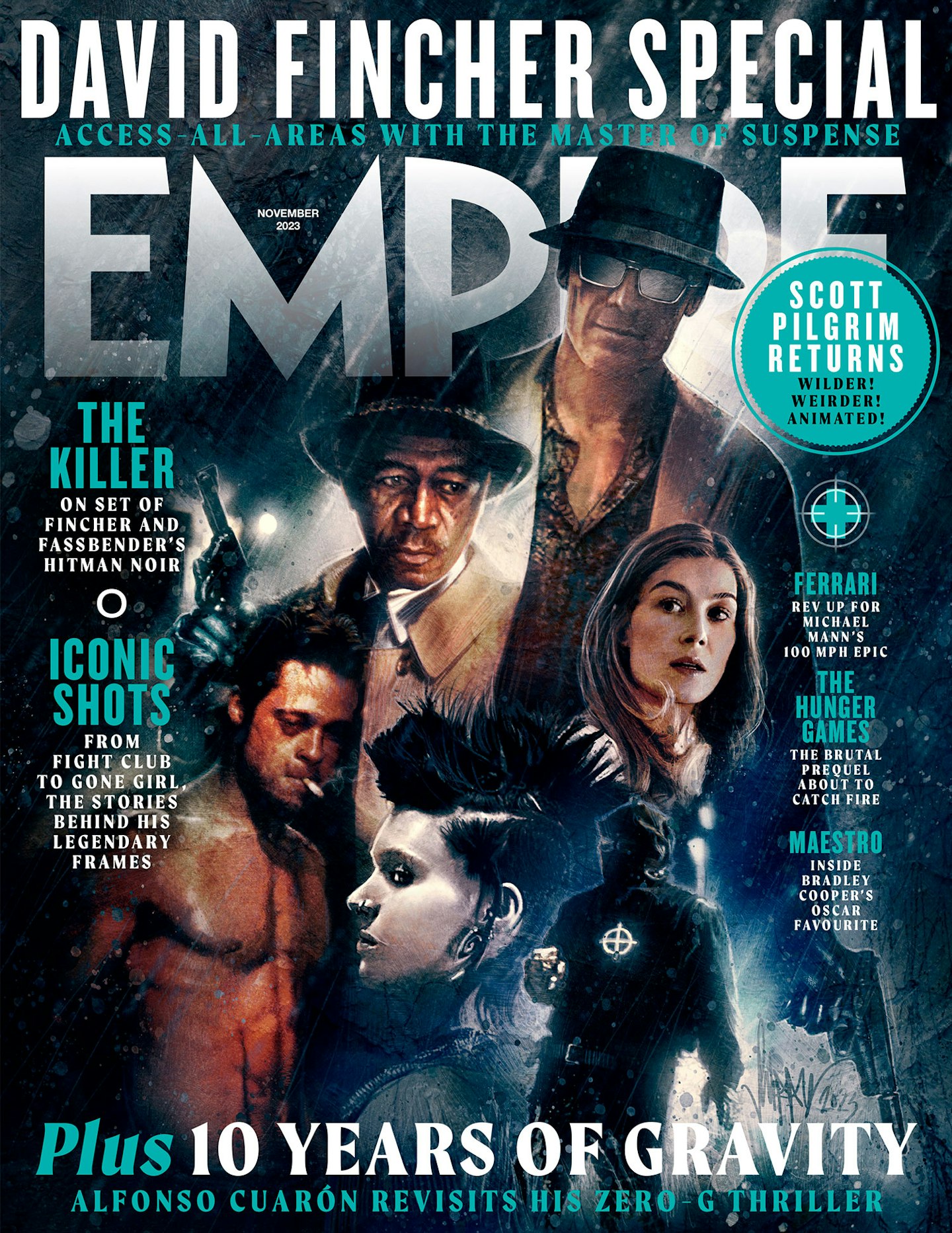 Read Empire's full The Hunger Games: The Ballad Of Songbirds & Snakes feature – going deep with director Francis Lawrence on returning to the saga, reshaping the world, and presenting new protagonists – in the November 2023 issue, on sale Thursday 28 September. Pre-order a copy online here, or become an Empire member to access the digital edition on launch day. The Ballad Of Songbirds & Snakes comes to UK cinemas from 17 November.