When you look back on The Hunger Games movies, there are several things that stand out. For one, they didn't hold back on their dystopian vision of a fascistic future for America (or, Panem). Secondly, they filtered those wider points about the cost of living under such a system (and of fighting back against one) into the personal story of Katniss Everdeen to powerful effect – her friends, family, and loved ones all touched by the uprising against the Capitol. And thirdly, they made an absolute star of Jennifer Lawrence, turning her a household name – and deservedly so. But they also, it's easy to forget, were pulse-pounding survival thrillers, with a Battle Royale concept that proved controversial for films aimed at a young adult audience, refusing to hold back on the impact of their child-centric death-matches.
And for The Ballad Of Songbirds & Snakes, the upcoming film adaptation of Suzanne Collins' prequel novel, the Hunger Games arena is back and deadlier than ever. Set several decades before Katniss volunteered as tribute, it instead hinges on Rachel Zegler's Lucy Gray Baird, a tribute being mentored by (the later-to-be-villainous-President) Coriolanus Snow (Tom Blyth) for the 10th annual Hunger Games. That means audiences are heading back in the maelstrom – just as Zegler did on the first day of shooting. "The opening of the games we call 'the bloodbath'," director Francis Lawrence tells Empire, "and that's exactly what she had to jump into right away." So quickly, in fact, that she'd only left the set of Disney's Snow White mere days previously. "She was leaving [the set] bruised pretty much every day, but those fighter qualities came in."
More familiar territory, though, came with something Zegler excelled at in Steven Spielberg's West Side Story: Lucy Gray Baird is also a singer, and her voice will ring out over the games in the film. "It was so emotional to hear the song, which is an a cappella piece that she sings near the end of the arena sequence," the director explains. "I think it stunned everybody." Coming in the wake of 'the bloodbath', just don't expect a big pop hit.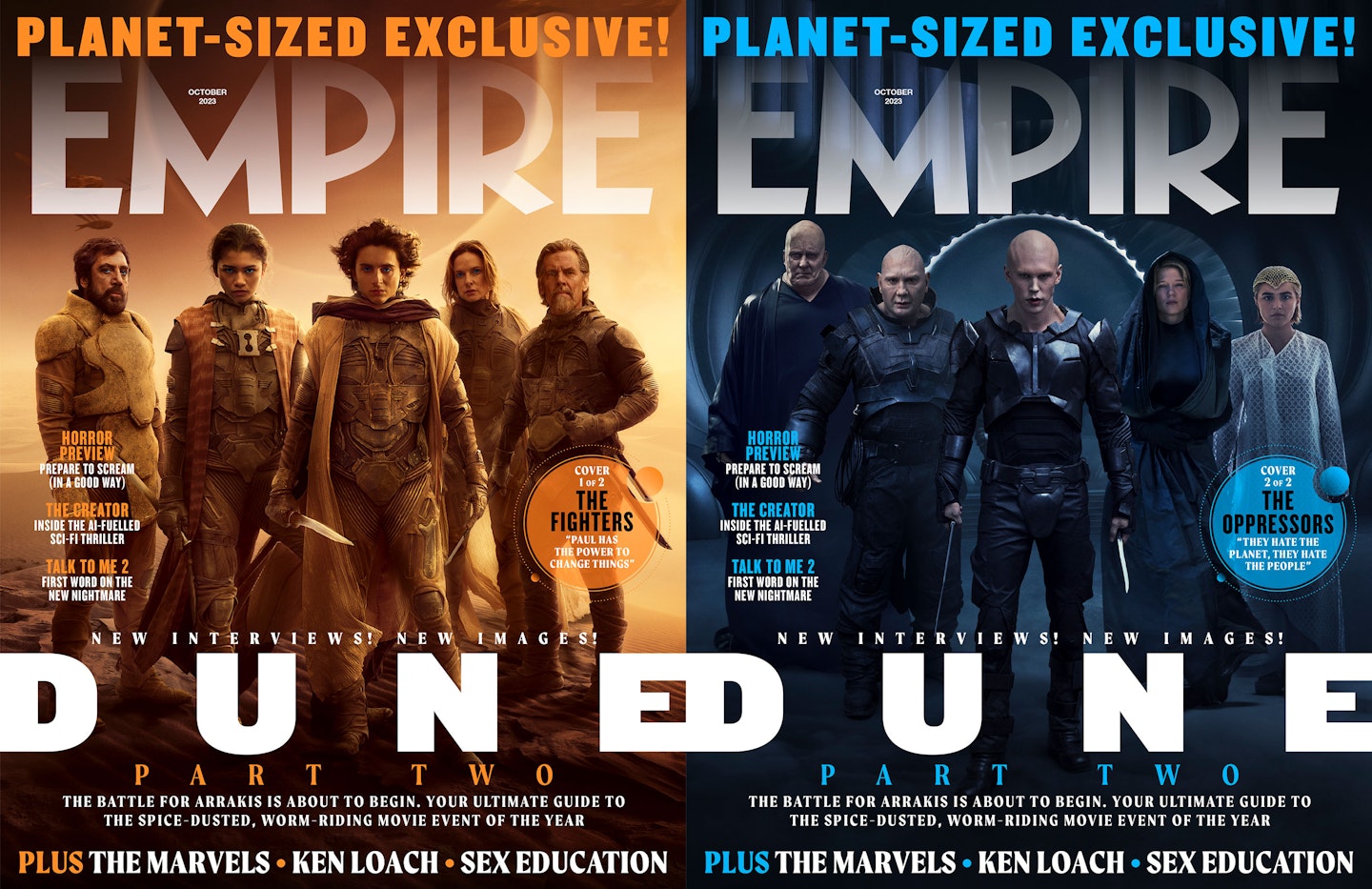 Read Empire's exclusive The Hunger Games story, speaking to director Francis Lawrence, in full in the new Dune: Part Two issue, on sale Thursday 31 August. Order a print copy of Cover 1 or Cover 2, or become an Empire member to access the digital edition. The Hunger Games: The Ballad Of Songbirds And Snakes is in cinemas from 17 November.