It only seems like five minutes since the motley crew of misfits, malcontents and vegetation that make up the Guardians Of The Galaxy first came together, but now here we are: getting ready to mark the passing of one of the cosmos' most heart-warming tales of friendship in cosmic blowout Guardians Of The Galaxy Vol. 3. We've got all the key players together in the new issue of Empire to talk about the end of an era – plus, plenty of other first-look exclusives and brand new interviews on the biggest releases. We've got Lin Manuel-Miranda, Ari Aster, Bill Hader, and more. Also, the inside story of Donald Duck's fight against Hitler. How's that for variety?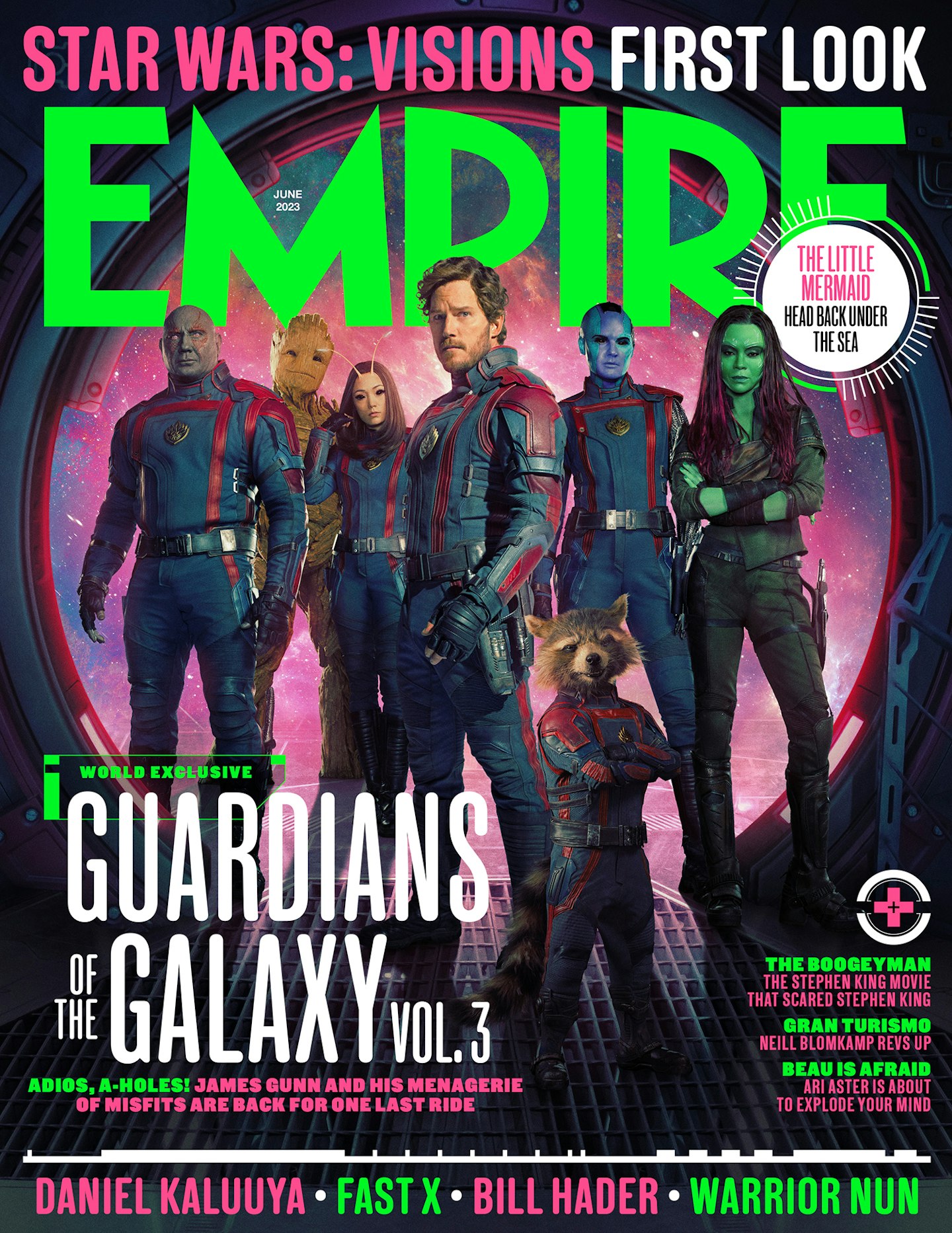 You can find the Guardians Vol. 3 issue on newsstands from Thursday 13 April – but before then, here's a sneak peek inside the pages of the June 2023 issue.
Guardians Of The Galaxy Vol. 3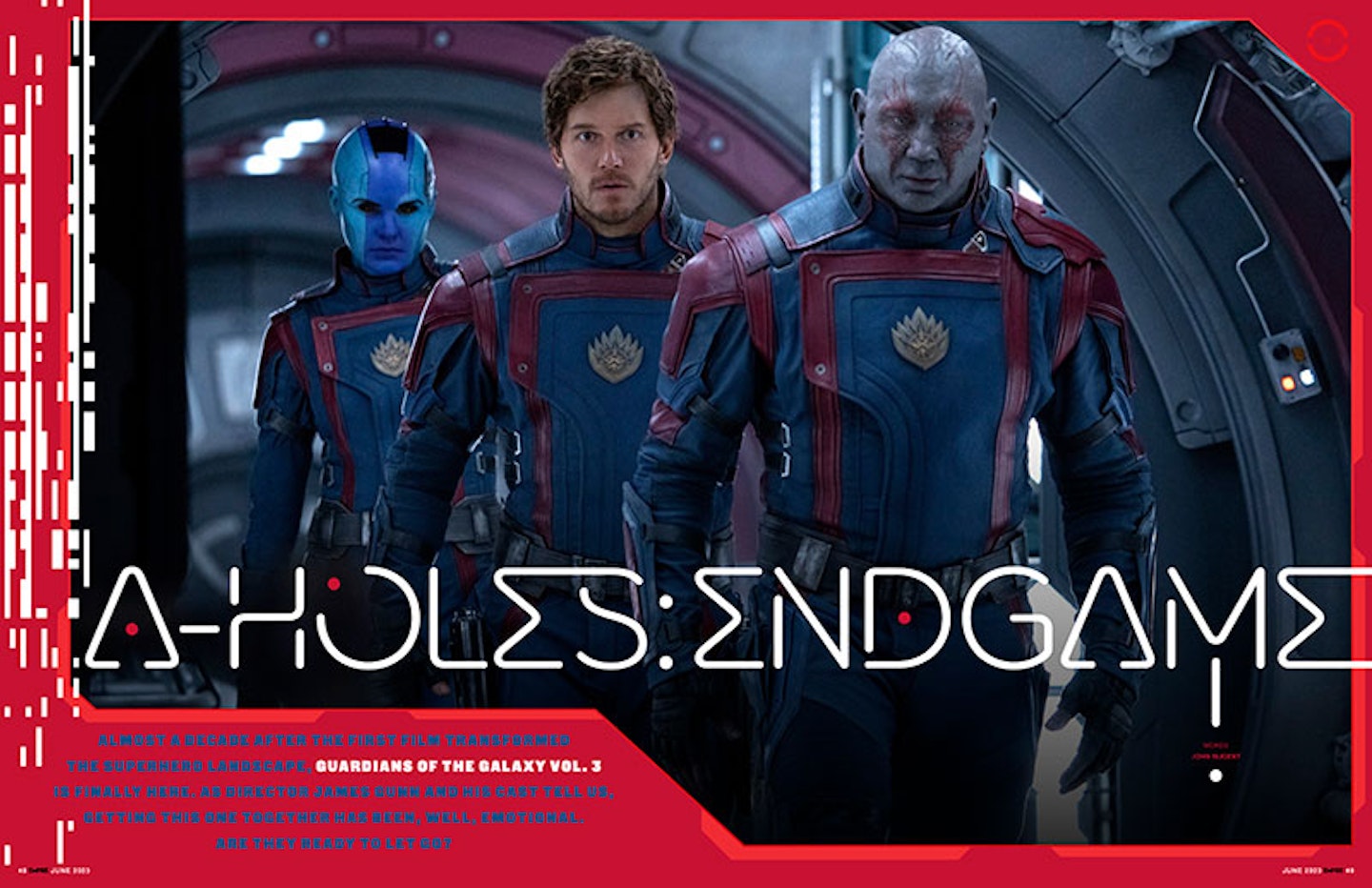 Nearly a decade since Peter Quill first jammed to Redbone, Guardians Of The Galaxy Vol 3 is almost here – and with it, a changing of the guardians. Director James Gunn is leaving the MCU for DC, and this line-up of heroes will likely see the end of their cycle too. Empire got into all of it with Gunn and his stars Chris Pratt, Zoe Saldaña, Karen Gillan, Sean Gunn, Chukwudi Iwuji and Will Poulter – in a cover feature packed with exclusive new images.
The Little Mermaid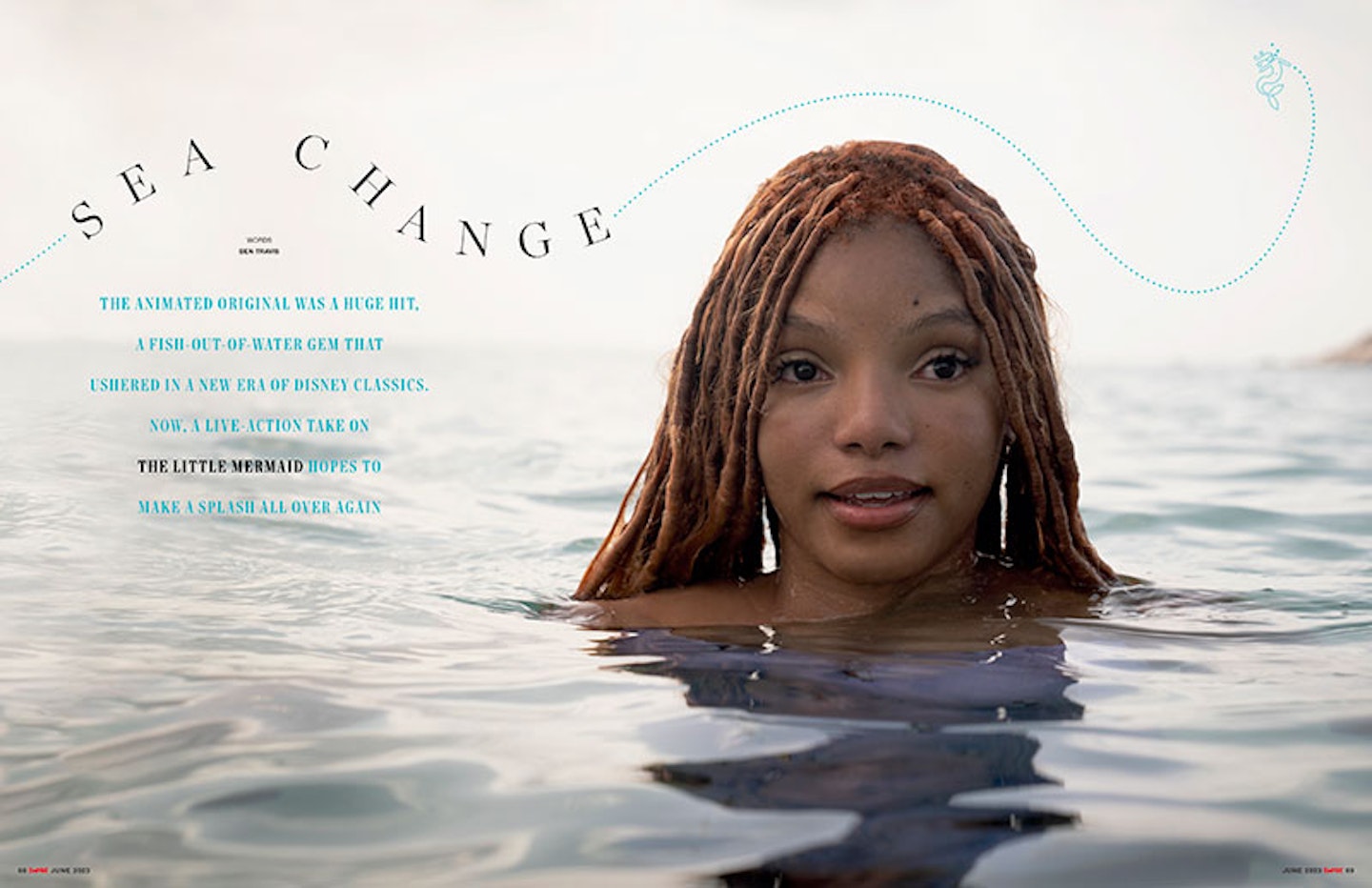 What does it take to turn The Little Mermaid into a full-on underwater musical, and one of the most ambitious Disney movies in ages? You need some gigantic water tanks with a full-scale ship. You need to pick the perfect Ariel. And you need not one but two true Disney songwriting legends, Alan Menken and Lin-Manuel Miranda, knocking together bangers. Director Rob Marshall, stars Halle Bailey, Jonah Hauer-King and Daveed Diggs, plus Menken and Miranda, took us under the sea.
Beau Is Afraid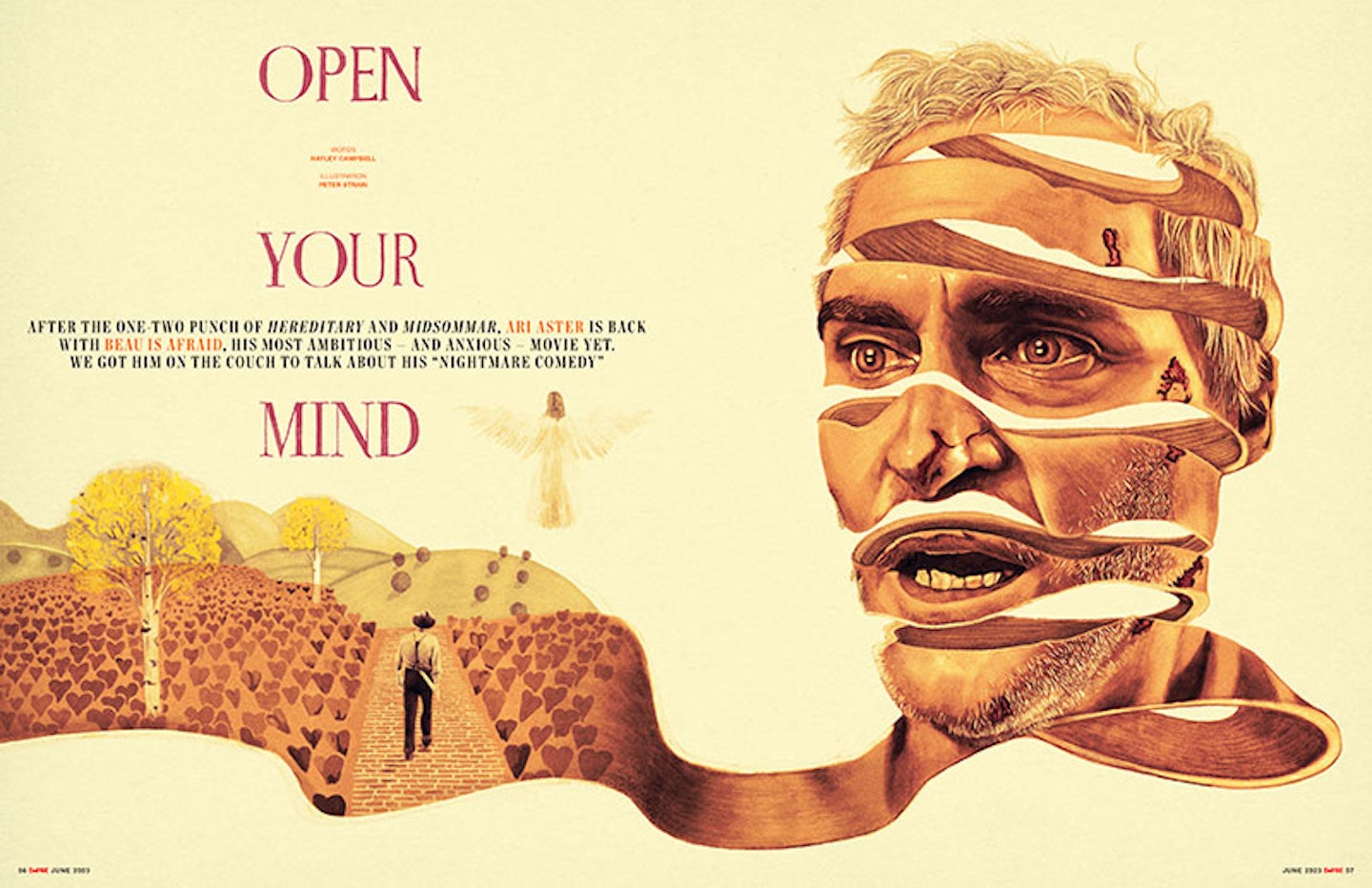 When Ari Aster's new movie Beau Is Afraid was announced, you probably assumed Beau was afraid of a freaky coven, or a Swedish fertility cult, or having his skull crushed. But his third film – after Hereditary and Midsommar – is a kooky, bleak, anxious kind-of-comedy with Joaquin Phoenix. Aster tells Empire about how he's still figuring out what it is, and why it's the film he's always wanted to make.
The Boogeyman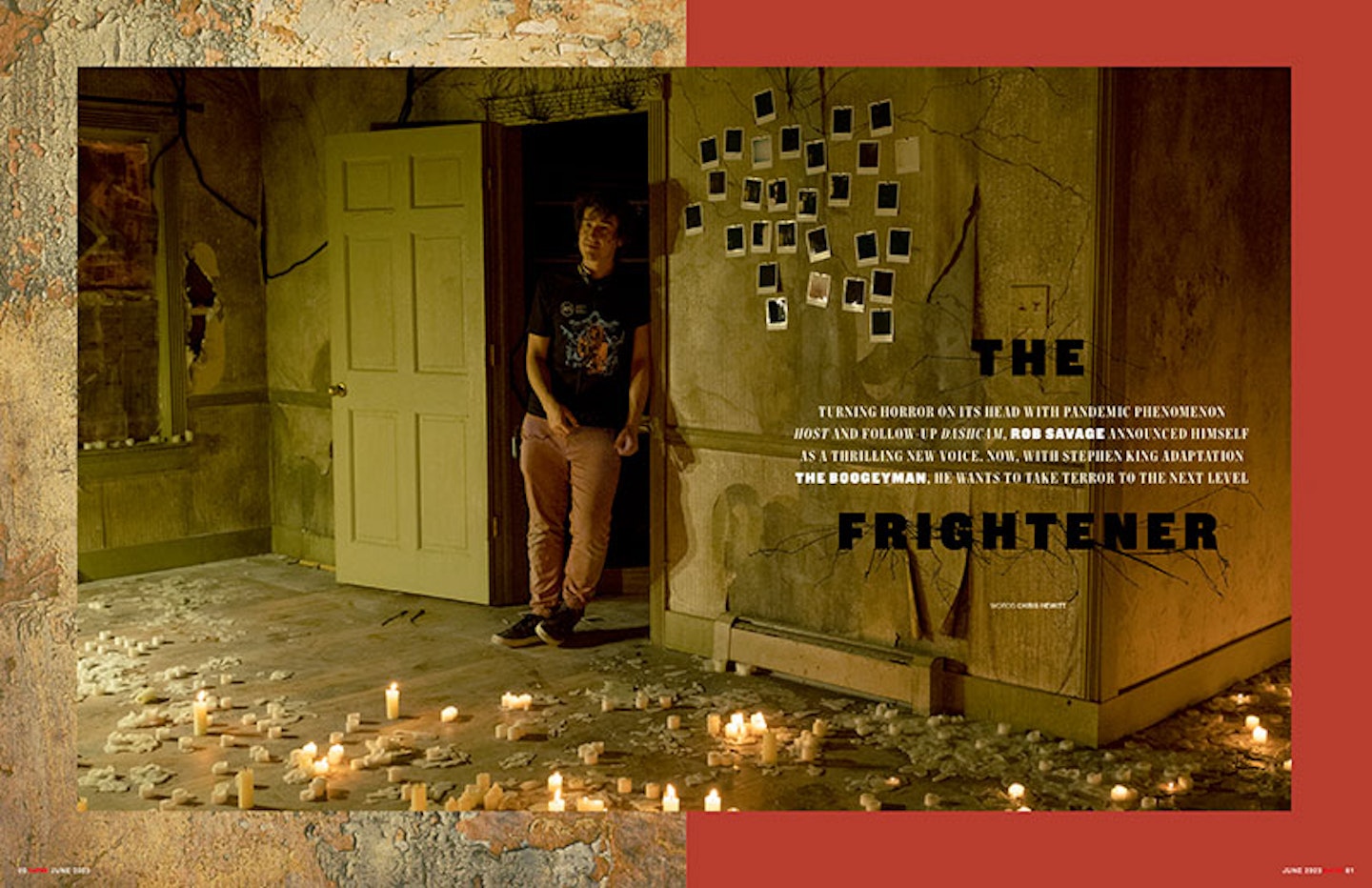 Since breaking out with mid-pandemic Zoom-based nightmare Host and twisted found-footage splatter-fest DASHCAM, Rob Savage has become one of the most exciting voices in low-budget British horror. Now he talks Empire through making his break for the Hollywood big leagues with The Boogeyman, his new adaptation of a Stephen King short.
Are You There God? It's Me, Margaret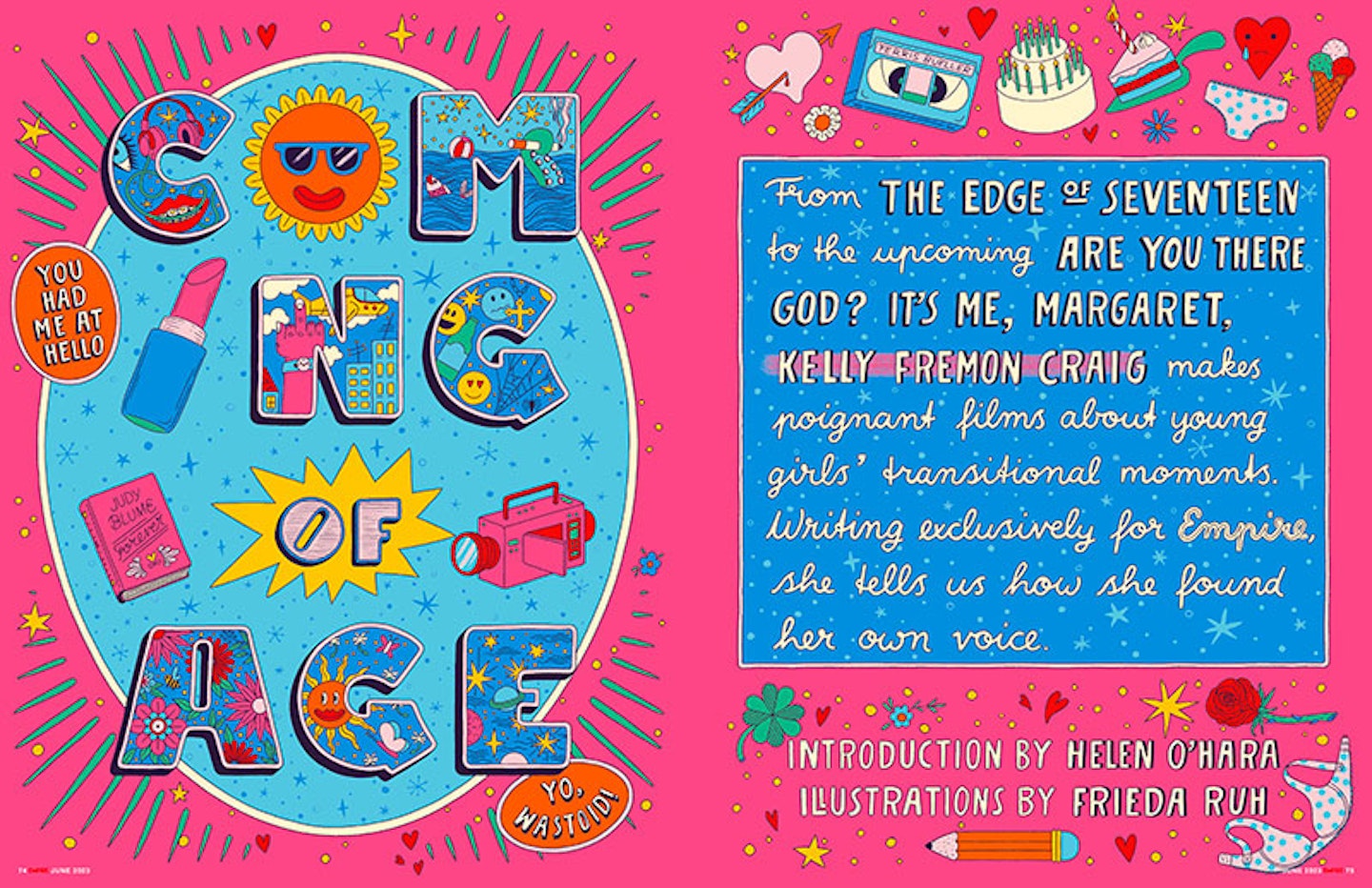 After delivering a cult teen movie favourite with The Edge Of Seventeen, director Kelly Fremon Craig is back with an adaptation of Judy Blume's enduring coming-of-age novel. Craig writes exclusively for Empire about what the book meant to the 11-year-old her, summoning up John Hughes vibes for her movie, and tapping into Blume's warm, wonderful spirit.
Bill Hader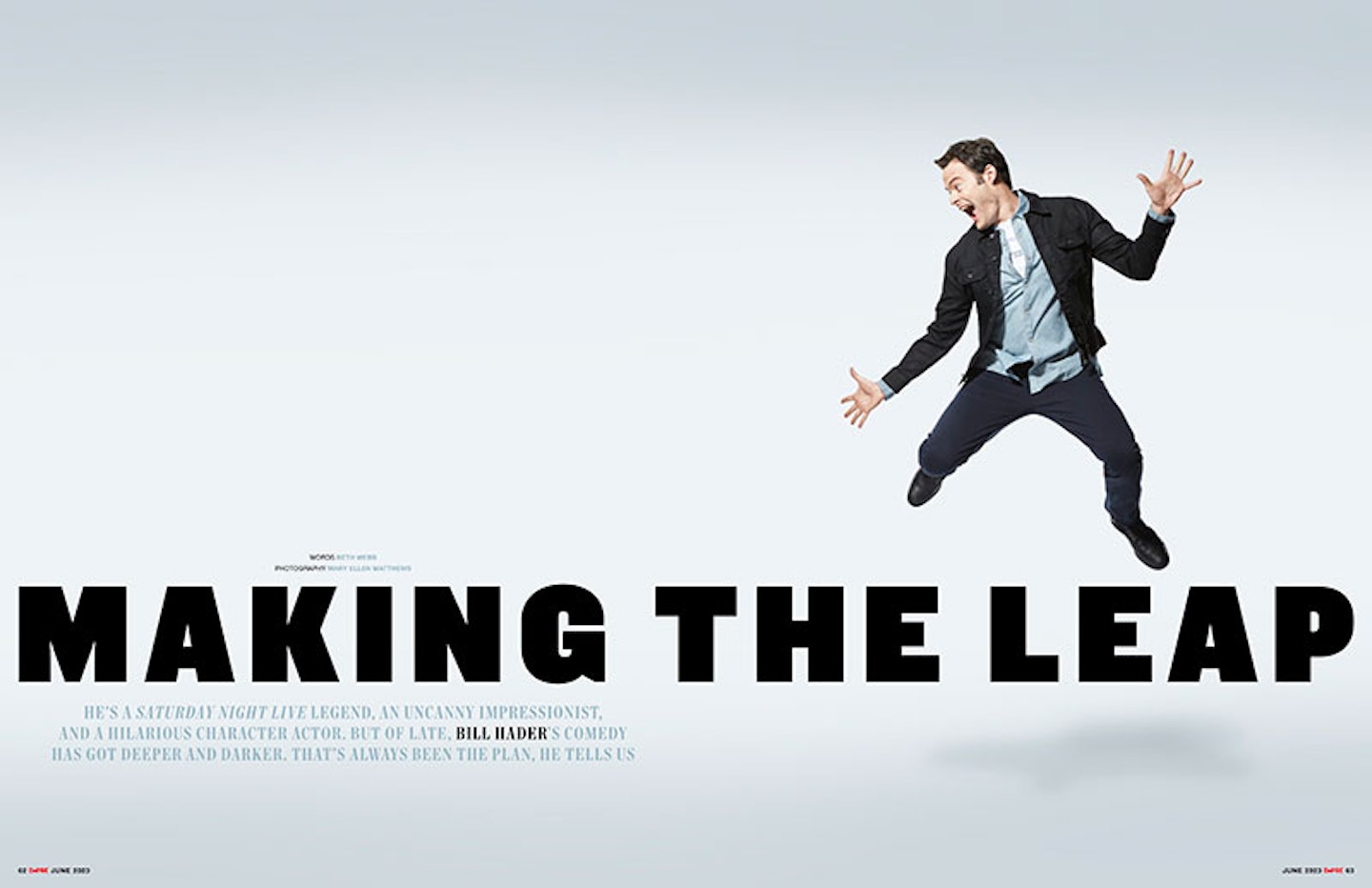 Bill Hader is getting ready to sign off from Barry as its fourth and final season rolls into view – and he told us all about making the jump into directing, being mentally broken on the set of The Scorpion King, voicing the galaxy's cutest rolling robot in Star Wars' BB-8, becoming Saturday Night Live's go-to impersonations guy, and Robert Downey Jr sneaking him a look at the Iron Man trailer.
The Deep Dive: Wartime Disney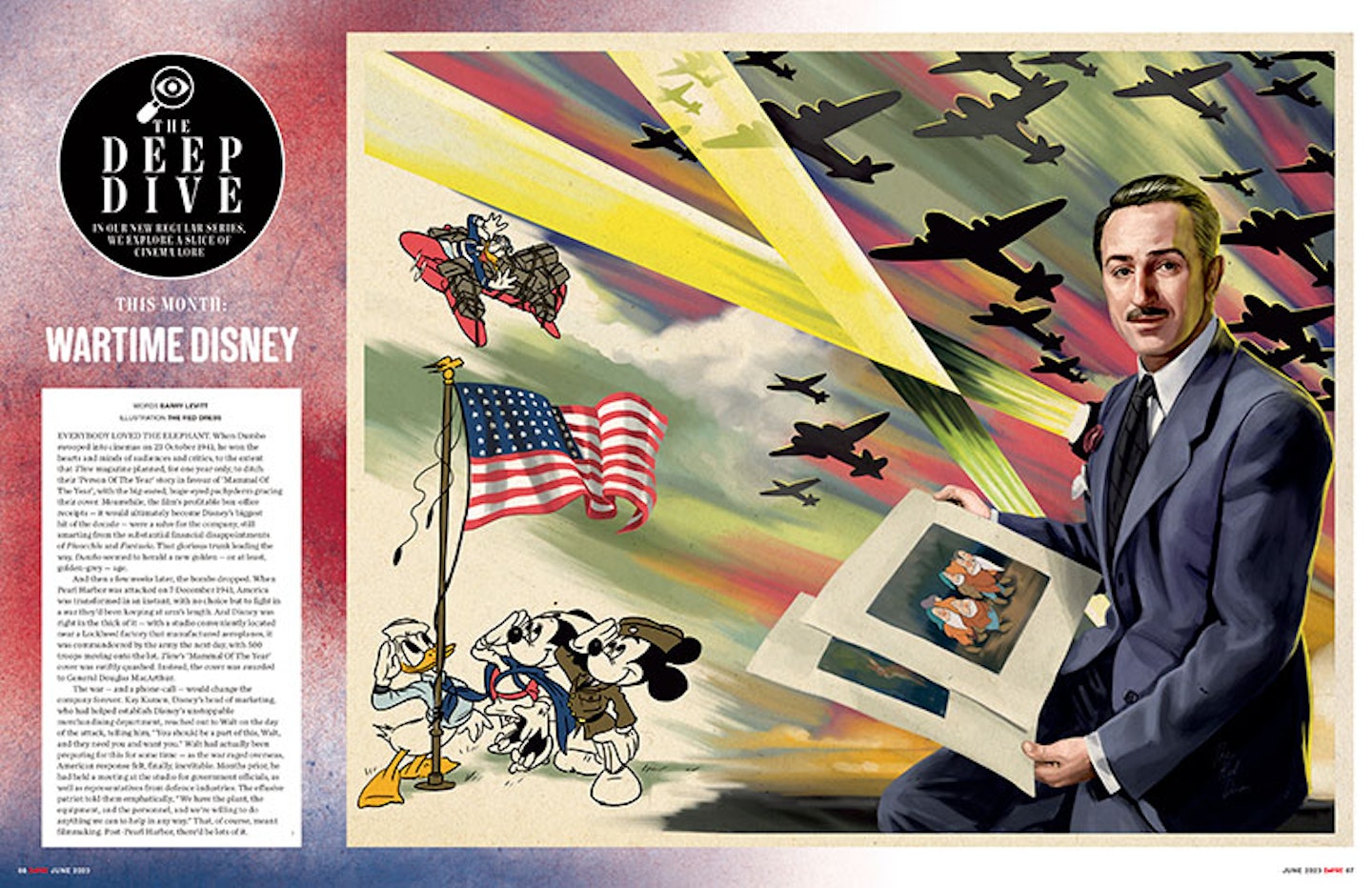 Our new regular feature looking into surprising stories of film history continues with an examination of how Disney laced up its combat boots and airdropped its most mighty foot soldiers into World War Two with propaganda films. The seven dwarves bought war savings certificates. The three little pigs flogged war bonds. And if you've not yet seen Donald Duck taking on fascism – and winning! – this is your sign to do so.
Take 20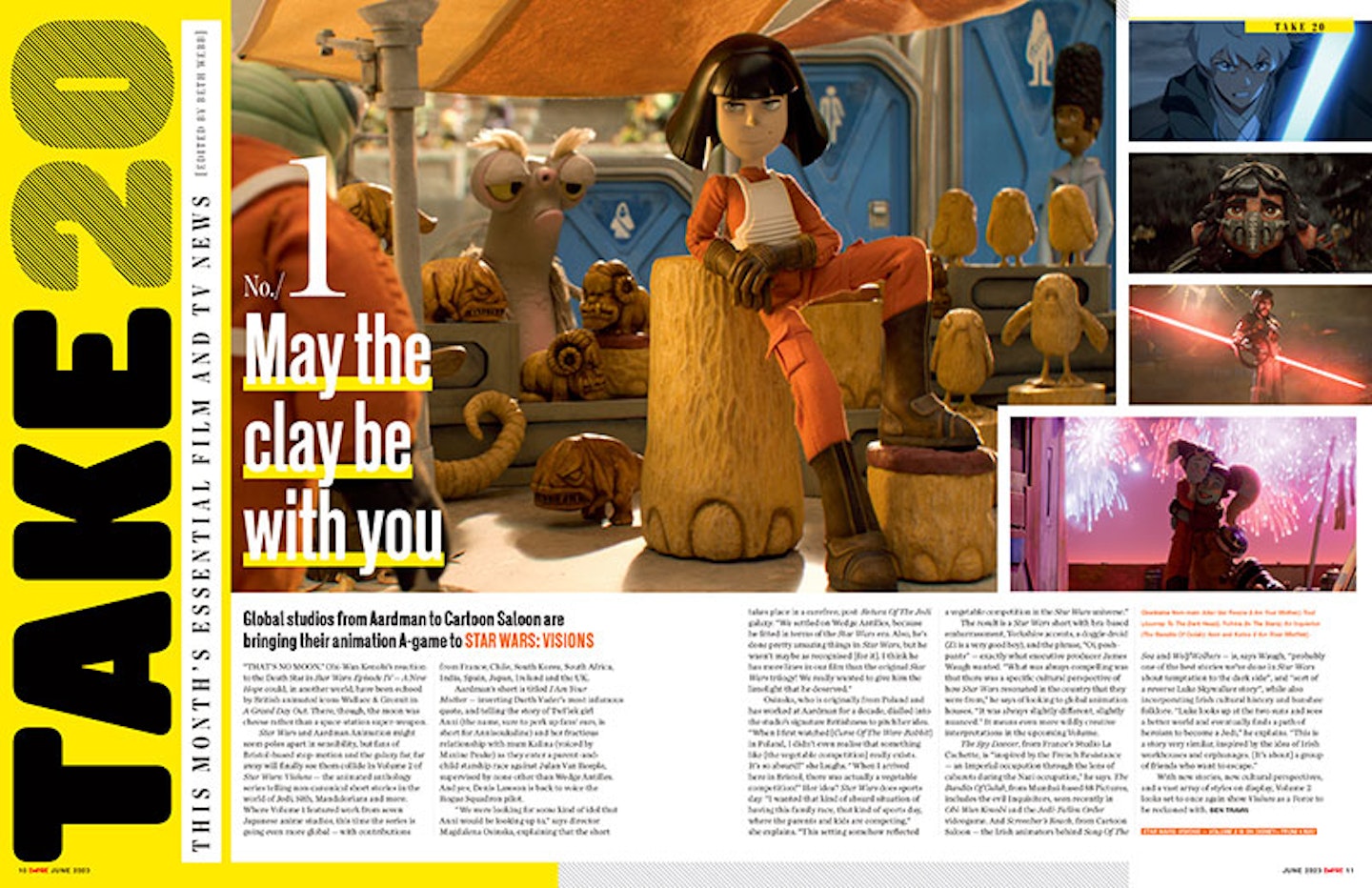 Up front in the news, there's a first look at the hotly anticipated Volume 2 of Star Wars: Visions, the animated anthology series which features work from the likes of Aardman – and with it, perhaps the first Yorkshire accents in space. Plus, Fast X director Louis Leterrier talks refreshing the series, Daniel Kaluuya spins yarns about Spider-Man: Across The Spider-Verse, and a new Michael J Fox doc looks back at his life. Great Scott!
Re.View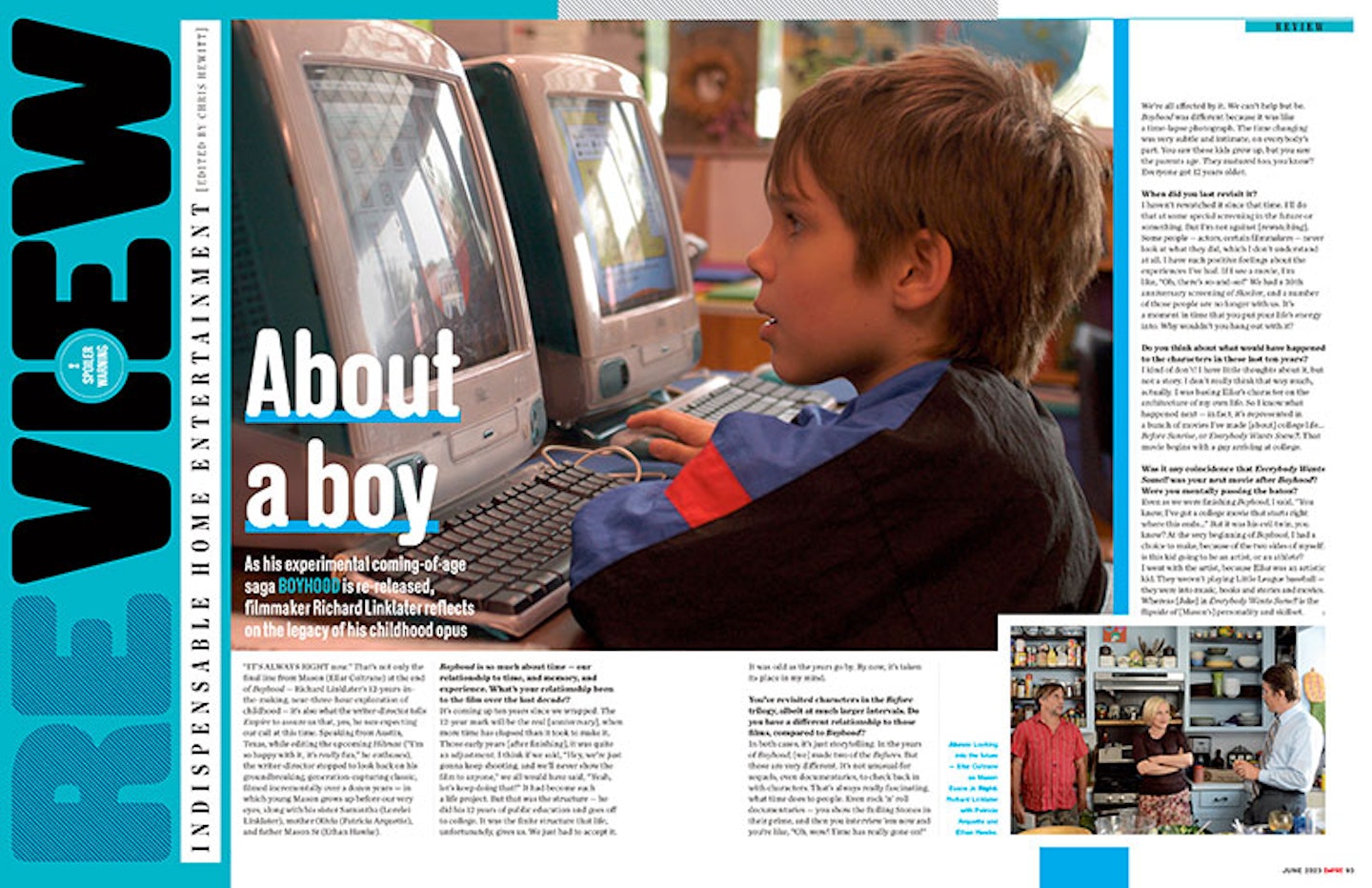 In the home entertainment section, Richard Linklater celebrates Boyhood's re-release with a look back at how his decade-plus experiment came together. Elsewhere we rank the Halloween franchise, Damien Chazelle and regular musical collaborator Justin Hurwitz revisit their biggest musical moments from Babylon to Whiplash, and Spike Lee picks out a sequence from On The Waterfront for this month's Classic Scene.
On Screen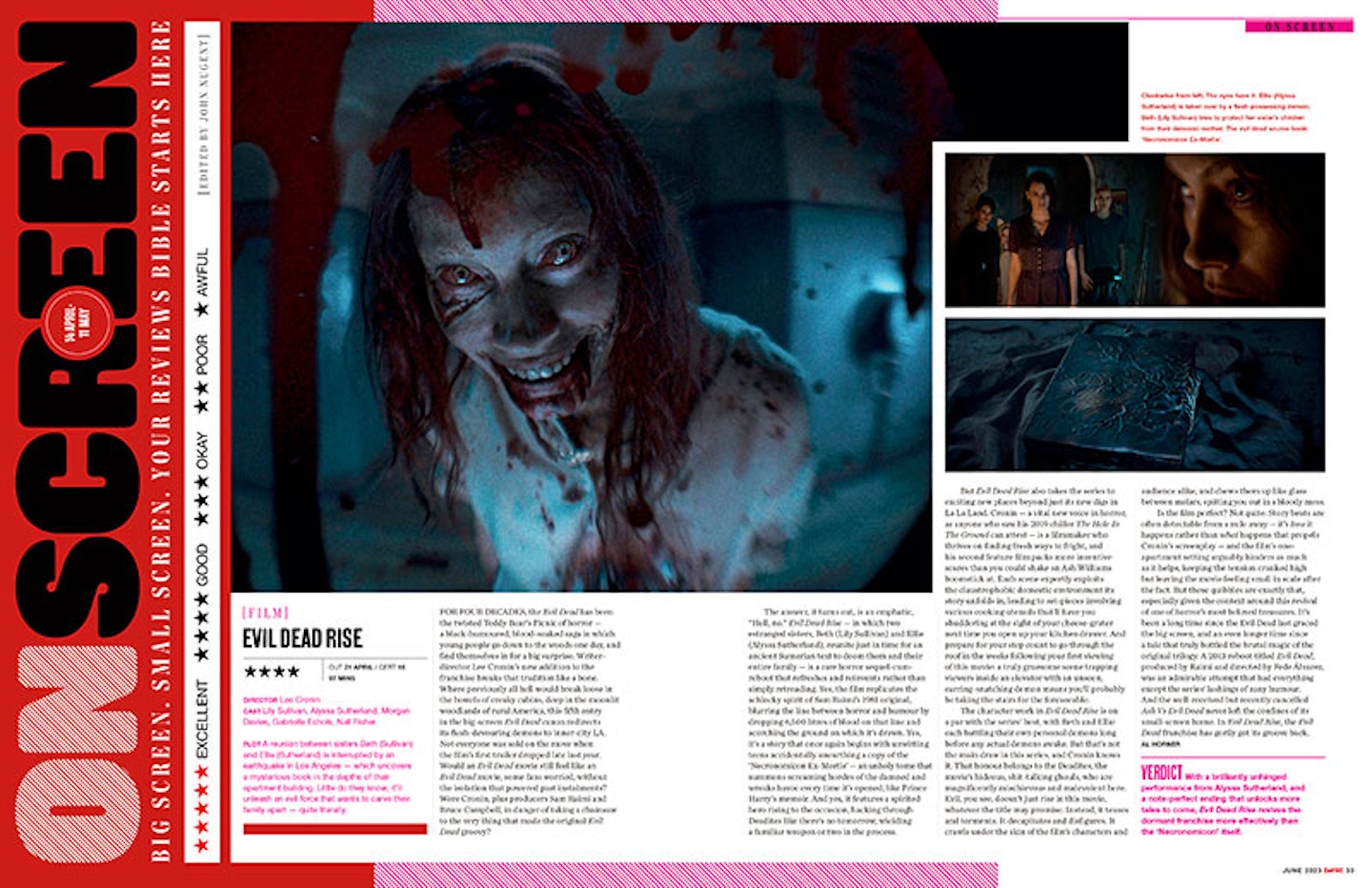 Reviewed in this issue, you'll find the franchise-reviving Evil Dead Rise, Nic Cage's turn as Dracula in action-comedy Renfield,  Prime Video's new Toni Colette-starring adaption of The Power, the return of Yellowjackets. Plus: much, much, much more.
Become an Empire member now to access the issue in full on launch day, or order the issue online now here.