When you're making a big, splashy popcorn horror, the ideal reaction you're looking from a packed-out crowd is an ear-splitting audience scream. It's all about the build-up, the terrifying release, and the nervous laughter that follows – the sign that your scares have worked exactly as intended. For Rob Savage, the director behind Host and DASHCAM, that's exactly the reaction he got when screening his first major Hollywood outing, The Boogeyman. In fact, his Stephen King adaptation garnered such raucous responses when first tested in front of an audience, he needed to make some tweaks.
As it turns out, his scares proved, if anything, too effective. "The first time you see the creature, the audience screamed so loud, and then immediately started talking with their neighbours and chattering, that they completely missed the next lines," he laughs. "So we had to recut it and build in 45 seconds of padding, just so they didn't miss any vital information." Now that's a flex. As its title suggests, The Boogeyman is all delivering about big, audience-rattling frights. "I'm a huge jump-scare guy," he says. "That's the most gratifying part, when you see that play with an audience and you can feel them taking the bait, and then you feel the jump land." If it's a move away from the complete freedom of Host and DASHCAM, Savage seems to have experienced a smooth transition to the studio system. "I was worried I'd become a horror story of compromise, but every frame of this movie is the movie I wanted to make," he enthuses.
Plus, The Boogeyman won over the person Savage really wanted to impress: Stephen King himself. "We rented out his cinema and screened the movie for him in Maine," the director says. "I didn't go because I was terrified that he was going to do a Shining on it and absolutely hate it. But apparently he jumped on numerous occasions, and then sent this lovely, lovely message to everyone who worked on the movie. And the next morning I get an email saying, 'From Stephen King'. And he says, 'Robert, I'm still thinking about your movie the next morning.'" The King has spoken – bring on The Boogeyman.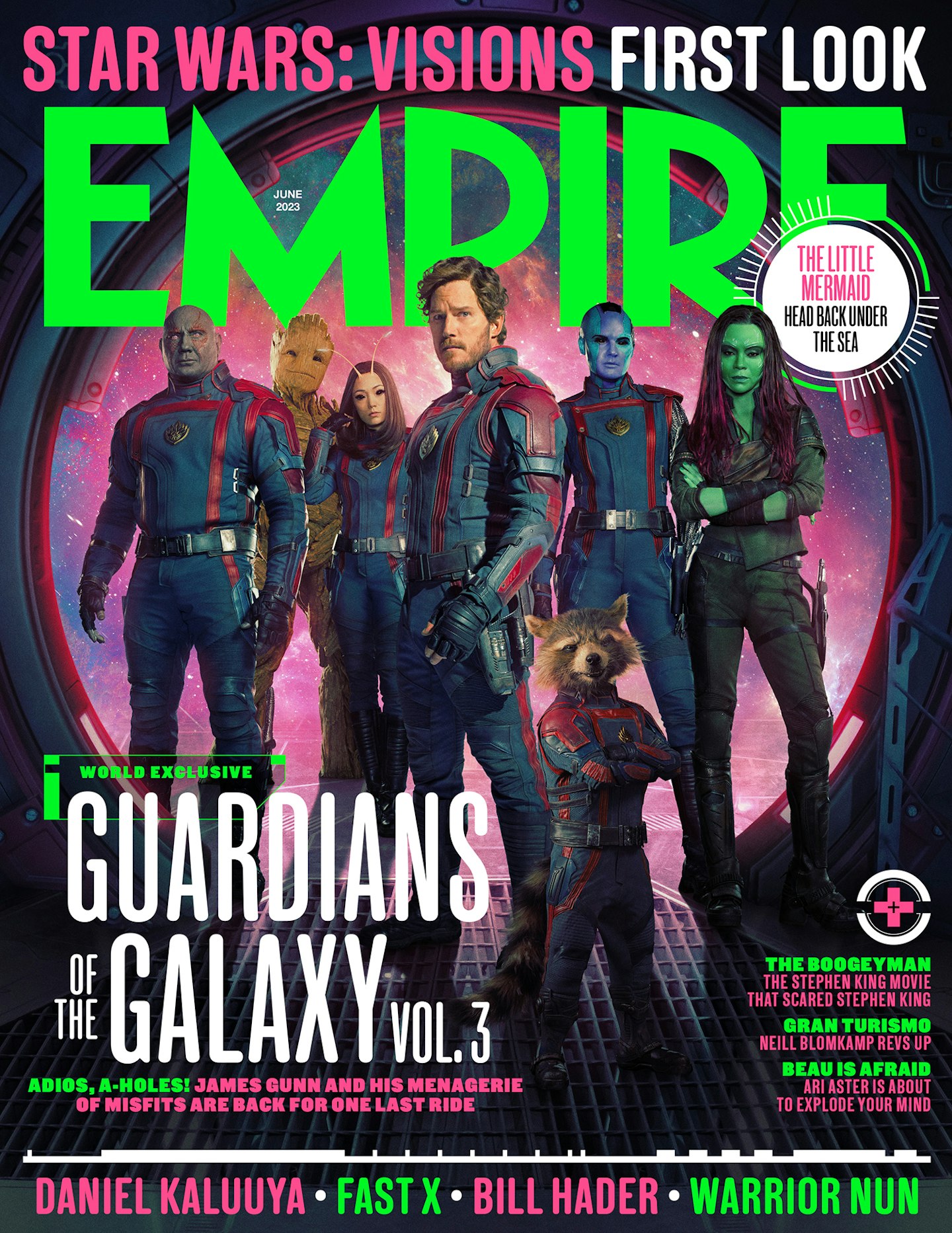 Read Empire's full The Boogeyman feature in the upcoming June 2023 issue, on sale Thursday 13 April. Become an Empire member now to access the issue in full on launch day, or pre-order a print copy here. The Boogeyman comes to UK cinemas from 2 June.