Ryan Gosling. Emily Blunt. David Leitch. Do action movie-making trios get more exciting than that? The leading man, the genre chameleon and the legendary stunt-performer-turned-action-director-dynamo are joining forces for The Fall Guy, an adaptation of the cult 1980s TV series of the same name – and the headline act for Empire's huge preview of the best of the big and small screen next year, curated into 24 things we're excited about for 2024.
In a post-Ken world, Gosling returns to the big screen in The Fall Guy as stunt supremo Colt Seavers – forced to turn real action hero in a film that blends explosive thrills, swooning romance, and goofy comedy, promising to be one of 2024's blockbuster highlights. Speaking to director David Leitch, writer Drew Pearce and producer Kelly McCormick, we discuss Leitch's personal connection to the story, crafting the lead character of Colt Seavers with Ryan Gosling in mind, how the film champions the stunt industry, the insane action set-pieces, and more. There's all that inside, plus a bunch of never-before-seen images from the film.
But wait! There's more! We get world-first looks at Robert Eggers' new imagining of classic horror Nosferatu, Batman spin-off series The Penguin, and the return of Eddie Murphy's iconic police officer in Beverly Hills Cop: Axel Foley; ask Wes Ball about his new Planet Of The Apes movie; get the first word on Zack Snyder's Rebel Moon sequel_;_ sit down with Steve McQueen to discuss his huge new documentary Occupied City; chat all things Argylle with Matthew Vaughn; get cooking with Daniel Kaluuya on The Kitchen; go into the dragon's lair with Millie Bobby Brown-starring Damsel; and much, much more. This preview is bursting at the seams, stuffed full of incredible access to 2024's biggest and best screen delights – you don't want to miss it.
This issue's newsstand cover sees Ryan Gosling's sunglasses-sporting stuntman Colt Seavers standing tall and looking effortlessly cool, against a backdrop of explosive carnage.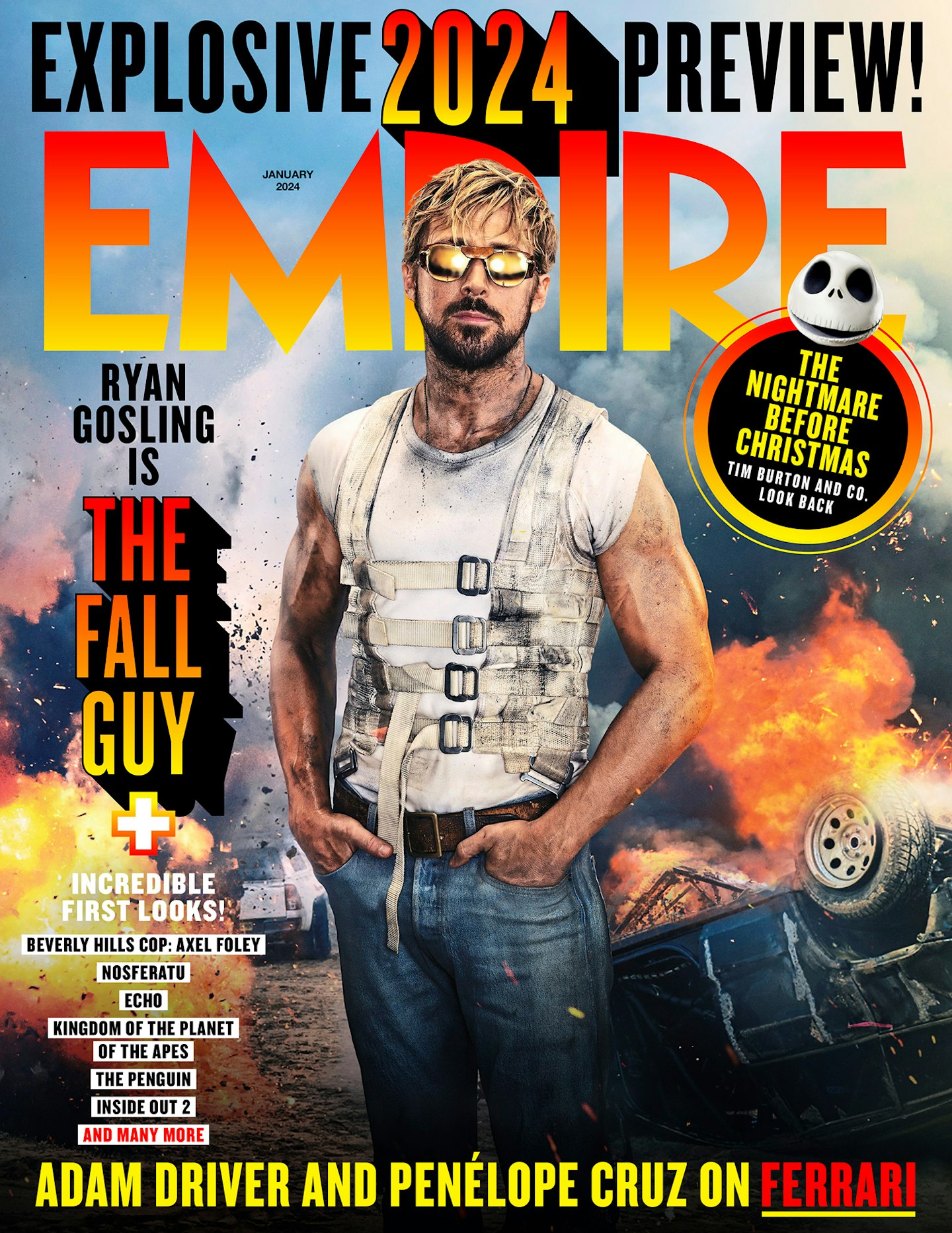 And this issue's subscriber cover takes The Fall Guy's protagonist off the film set and turns him into a remarkably lifelike action figure, designed exclusively for Empire by MoonJam.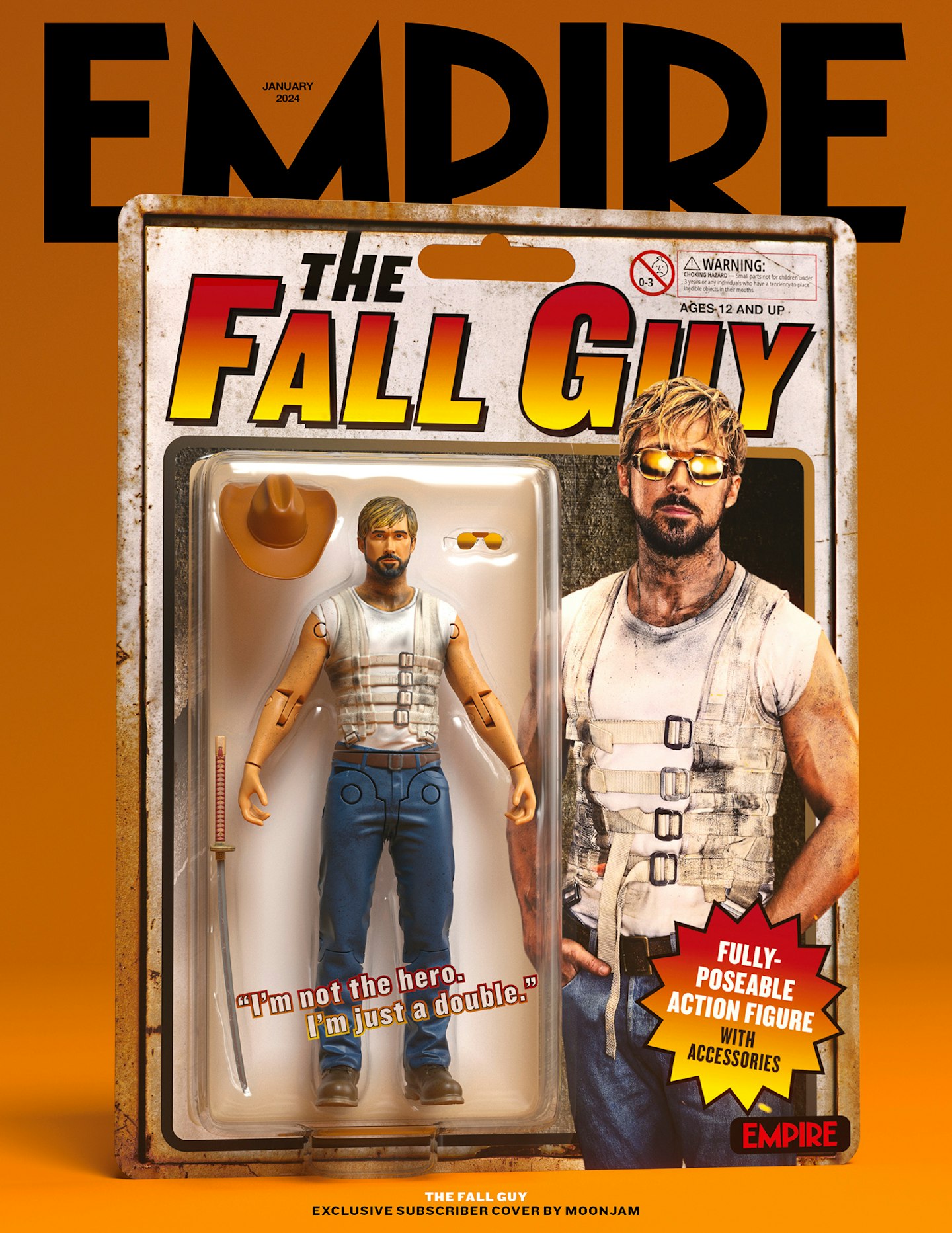 The Fall Guy issue of Empire hits newsstands on Thursday 23 November – pre-order a copy online here. The Fall Guy comes to UK cinemas from 3 May 2024.